Cauliflower Parmesan (Gluten Free)
This baked Cauliflower Parmesan is my new favorite meatless recipe. Breaded cauliflower steaks made into a classic Italian dish that even the meat lover will enjoy! It's gluten-free, grain-free, vegetarian, hearty, and so delicious!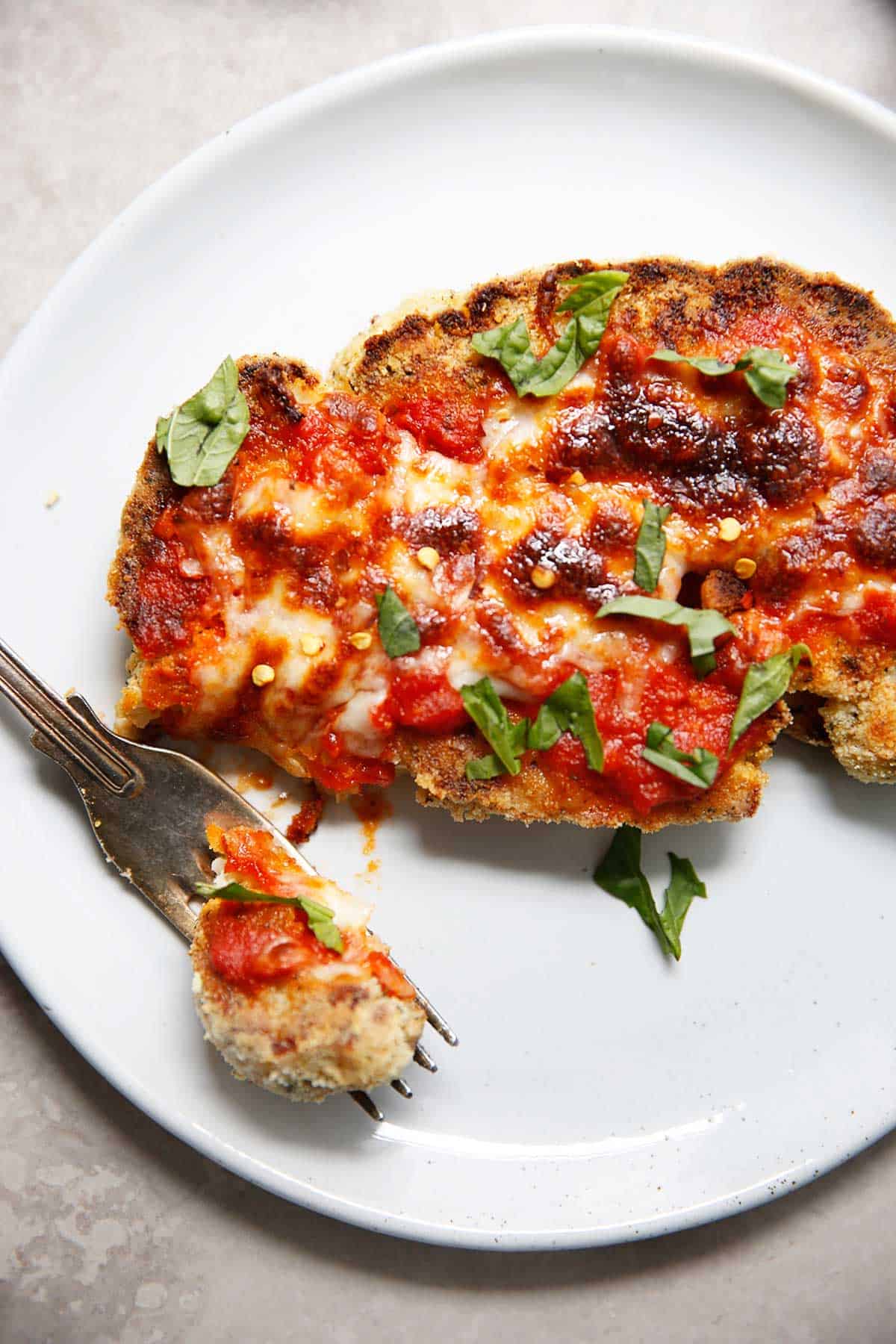 Cauliflower Parmesan
Just like my chicken parmesan, we are breading these cauliflower steaks and baking them to perfection with our homemade gluten-free breadcrumb recipe. They are tender, meaty, and seriously SO delicious. I wanted to call this Cauliflower Chicken Parmesan, but there's no chicken involved here. Cauliflower Parmesan it is!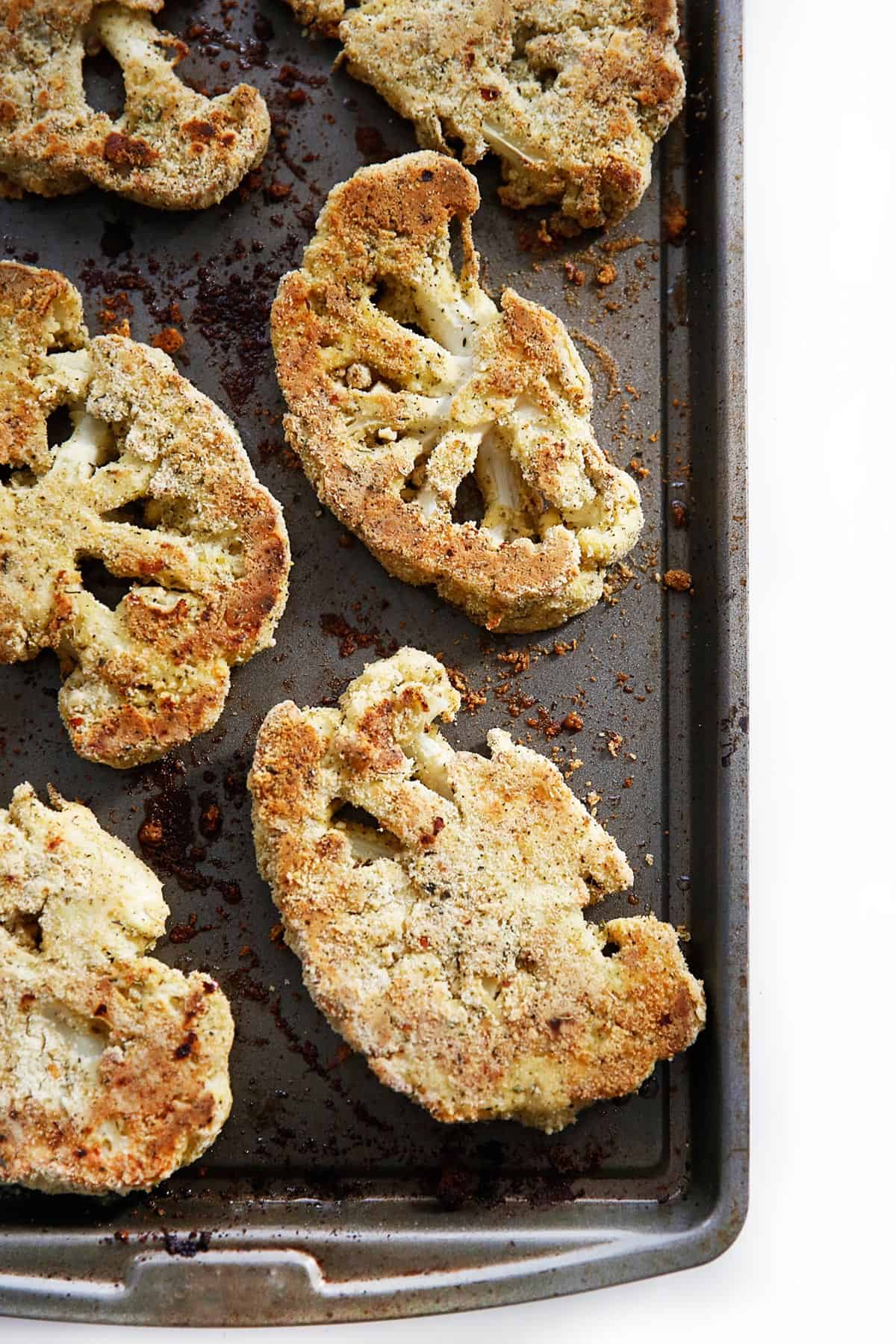 Topping with sauce and mozzarella cheese and back into the oven they go!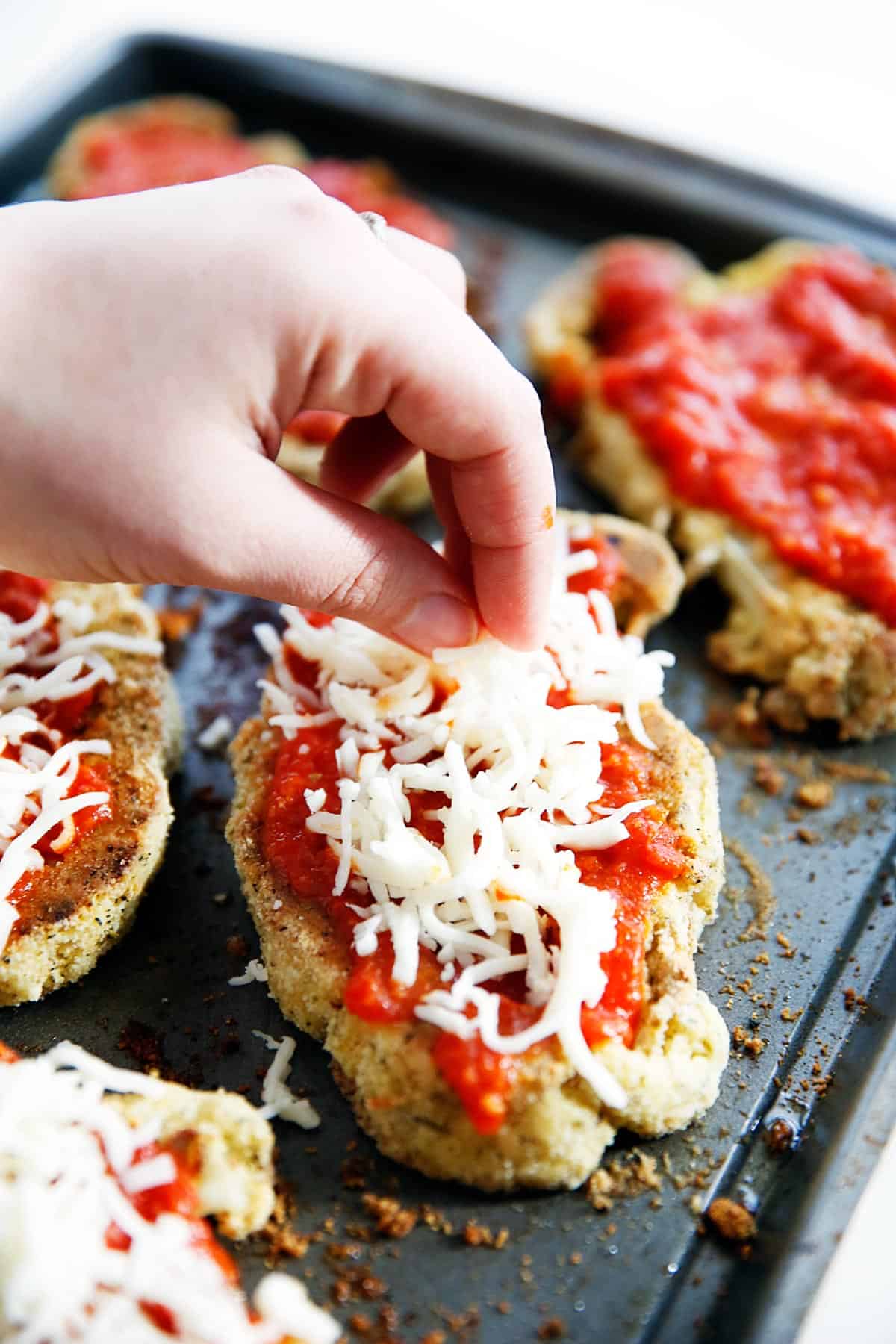 Want other unique cauliflower recipes? Try these: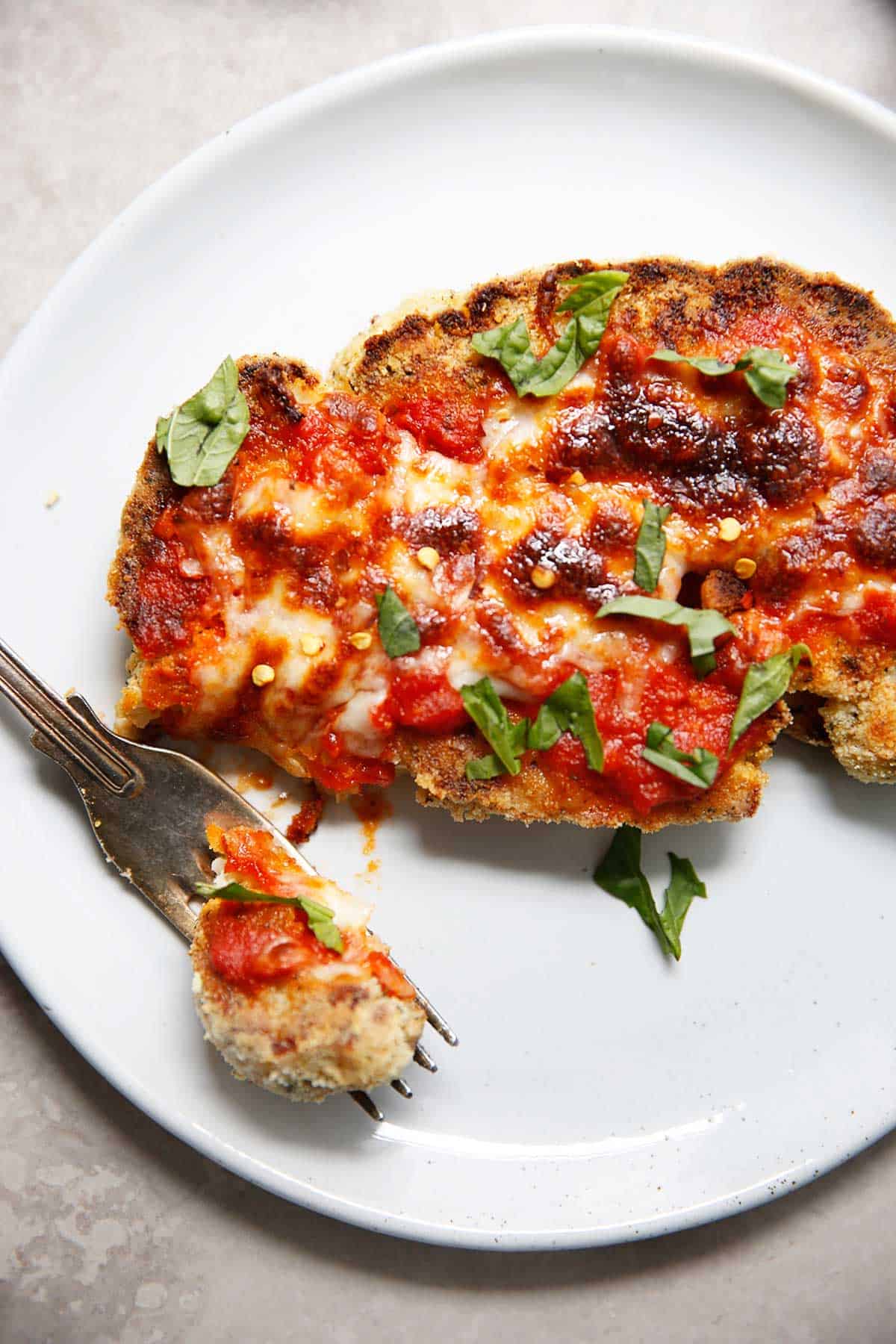 Breaded roasted cauliflower, sauce, and cheese for the ultimate chicken parmesan fake-out!
Cauliflower Parmesan
---
---
Ingredients
2 small cauliflower heads *see notes
2 egg
1 tablespoon water
1 teaspoon fine sea salt
For the Breading
For the Toppings
1 cup marinara sauce of choice
1 cup fresh mozzarella cheese, grated
Fresh basil, for garnish
Red pepper flakes, for garnish
Directions
Preheat oven to 400ºF.
Remove outer leaves of cauliflower. Resting cauliflower on stem, cut off rounded edge and slice two 1½"-thick "steaks", reserving remaining cauliflower florets for other use. Repeat with remaining cauliflower to create 4 "steaks" total.
In a shallow bowl or plate, whisk together the eggs and water
In another shallow bowl or plate, whisk together almond flour and seasoning and salt.
Dredge cauliflower in egg mixture, then into breading mixture.
Place on greased baking sheet and drizzle oil over cauliflower "steaks" and bake for 10 minutes.
Take out baking sheet and carefully flip cauliflower "steaks", drizzling olive oil on the other size and bake for another 12 minutes.
Take out baking sheet and turn on broiler.
Top cauliflower with marinara sauce and cheese and return to oven to broil for 3-5 minutes, watching closely so that it does not burn.
Serve hot with pasta of choice (gluten free pasta, zucchini noodles or spaghetti squash).
Recipe Notes
You will have leftover cauliflower florets when creating the "steaks". Save for these recipes:
---
Nutrition
Loading nutrition data...
8 comments
March 12, 2018
Subscribe to
Lexis Clean Living
Join our email list to get instant updates and weekly summaries of our top content and special exclusive offers along with our free clean eating kickstart guide!
This website may at times receive a small affiliate commission for products that we shared with you in our posts. Although we may receive a commission for linking certain products, there's no additional costs to you and all of our opinion and suggestions are 100% our own and unbiased. That's our promise to you!