Our Favorite Baked Oatmeal Recipes
Baked oatmeal is the perfect make ahead snack, breakfast, or treat to meal prep and have throughout the week ahead. The variations are absolutely endless, but we've rounded up our favorite baked oatmeal recipes to make any time of year. All of them are gluten-free, dairy-free and refined sugar free for a healthy breakfast or snack option!
Baked Oatmeal Recipe
We are nuts about baked oatmeal around here! And we know you are too, because you keep asking for more. These baked oatmeal recipes are delicious, filling, and packed with good-for-you ingredients to get you through a busy morning! They are the perfect on-the-go and make ahead breakfast or snack! Plus, they are totally customizable! We've rounded up a few of our favorite baked oatmeal recipe to make any season.
New to the baked oatmeal fan club? Baked oatmeal is essentially an oatmeal casserole! It combines oats, milk of choice, flavoring and eggs with hands-off baking in the oven!
How do you make baked oatmeal?
They are so easy to put together, using only one bowl and once it's mixed together you place it in the oven!
Combine your dry ingredients.
Add in your wet ingredients.
Pour into your greased, or lined with parchment paper, baking dish.
Bake!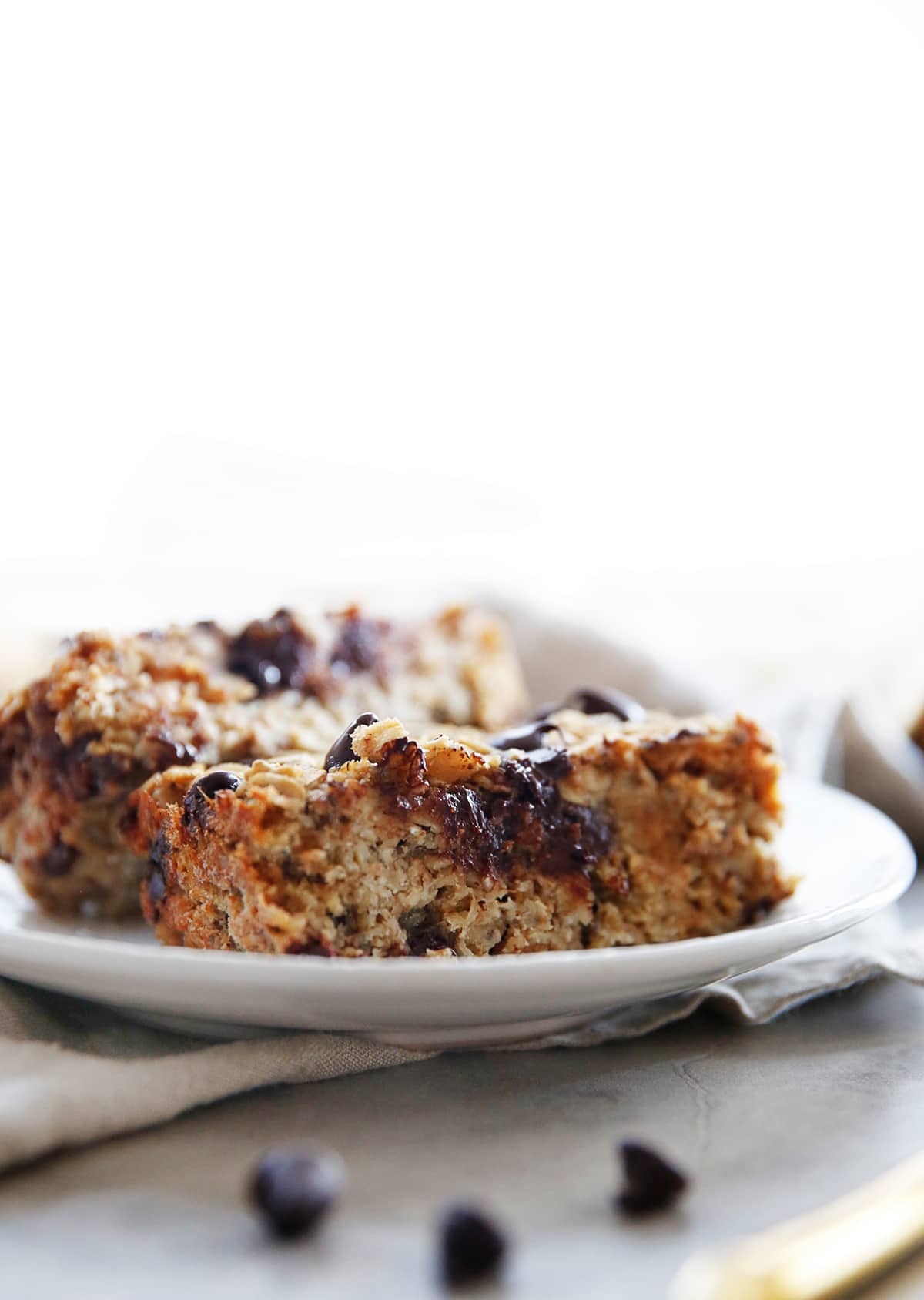 Baked Oatmeal FAQ
Just in case you are new to the baked oatmeal scene, we've answered a few of our frequently answered questions right here for you! If your question isn't answered here, be sure to leave a comment and we'll respond there!
How do you serve baked oatmeal?
There are a few ways you can serve baked oatmeal, besides digging right in with a spoon! You can scoop out a serving into a bowl and add a little extra milk of choice, like a warm cereal. You can slice it and eat is as warm or cold. This makes it a great meal prep options as you can bake it and eat some immediately and pack the rest away for later.
What kind of oats are used?
Use rolled oats, not quick cooking oats. If gluten-free, make sure you buy oats there a labeled as gluten-free.
Can you make it ahead of time!
Yes! It's the perfect make ahead breakfast. Make a batch at the beginning of the week and it will last you around 3-4 days!
How do you reheat baked oatmeal?
These are the perfect make ahead breakfast, especially for kids. To reheat it, use the oven, toaster oven or microwave to reheat until warm.
How long can you keep oatmeal cups in the refrigerator?
I like to keep them for 3-4 days.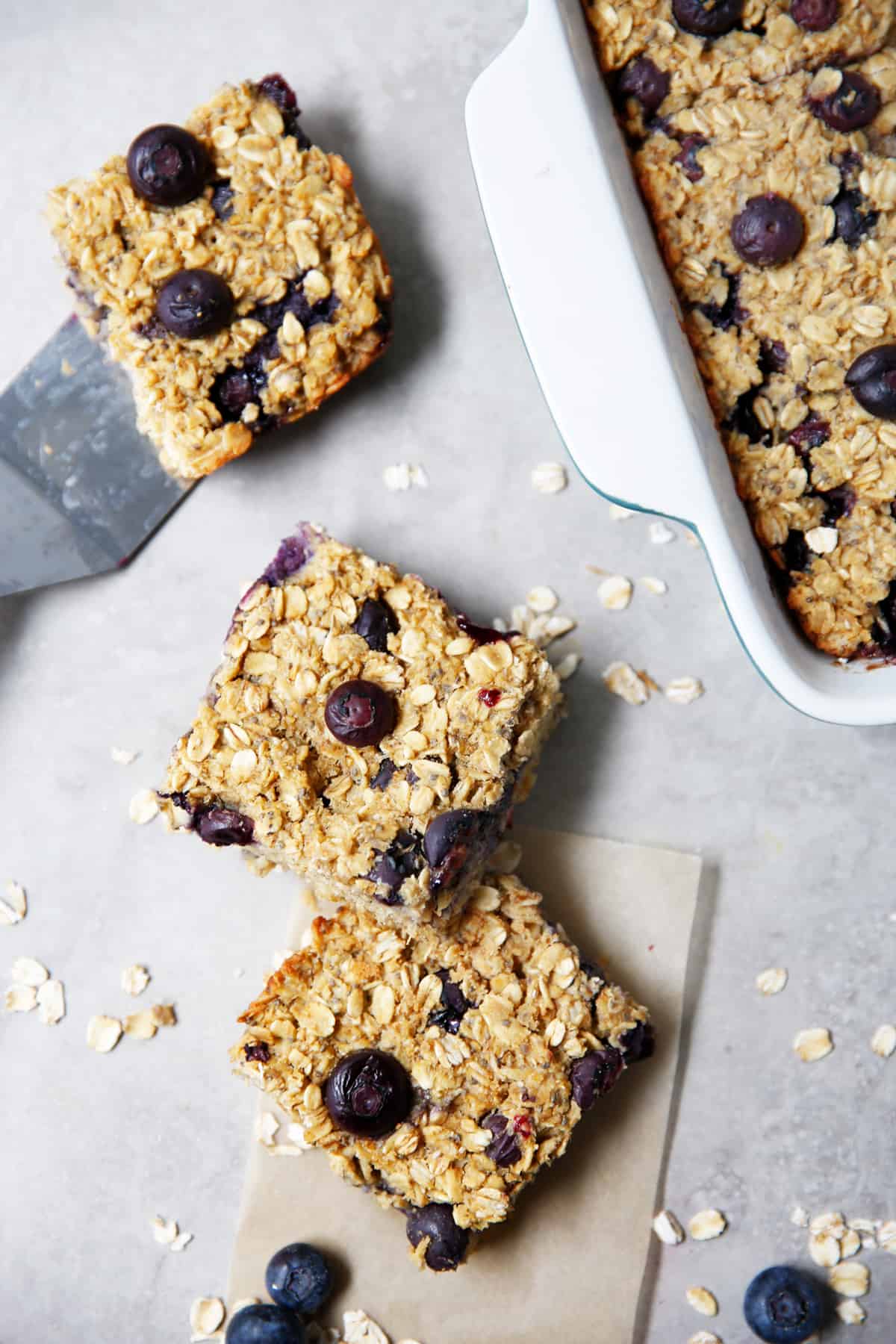 Our Favorite Baked Oatmeal Recipes
---
Maple Blueberry Baked Oatmeal: Maple and blueberry together is SO GOOD and we knew it would be delicious as an oatmeal bake
Chocolate Peppermint Baked Oatmeal: When the holidays are right around the corner, we know that this Chocolate Peppermint Baked Oatmeal will be a crowd pleaser on a leisurely morning surrounded by family and friends. Or really, anytime!
Apple Cinnamon Baked Oatmeal (Gluten-Free): This classic flavor combination smells so good when it is baking, and bonus it's so easy to put together.
Peanut Butter, Banana, Chocolate Chip Baked Oatmeal: Who doesn't love the combination of peanut butter, banana, and chocolate chips baked into an ooey-gooey fiber rich breakfast bake?
PB&J Baked Oatmeal: This PB & J baked oatmeal has all the same flavors of a PB&J, but without the traditional sandwich bread. Each bite is a mini PB&J in itself with a more exciting texture and, of course, all the nutritional benefits of its clean ingredient list. This recipe came to us from my friend Ali's newest cookbook, Inspiralized and Beyond!
How To Make The BEST Baked Oatmeal Cups (Gluten-Free): These baked oatmeal cups are the OG baked oatmeal recipe on LCK. They're delicious, filling, and packed with good-for-you ingredients to get you through a busy morning! They are the perfect on-the-go/make ahead breakfast or snack! Plus, they are totally customizable! Start with the base recipe and add in your favorite add-ins!
Pumpkin Oatmeal Bake: For when season is calling out to you! Keep this baked oatmeal all about the pumpkin flavor as-is, or add in chocolate chips, nuts or dried cranberries for a twist.
Gingerbread Baked Oatmeal: With its warm spices and hearty molasses flavor, this Gingerbread Oatmeal Bake completely feels and tastes like the holiday season. Make as is, or bake it with nuts, white or dark chocolate or even dried cranberries!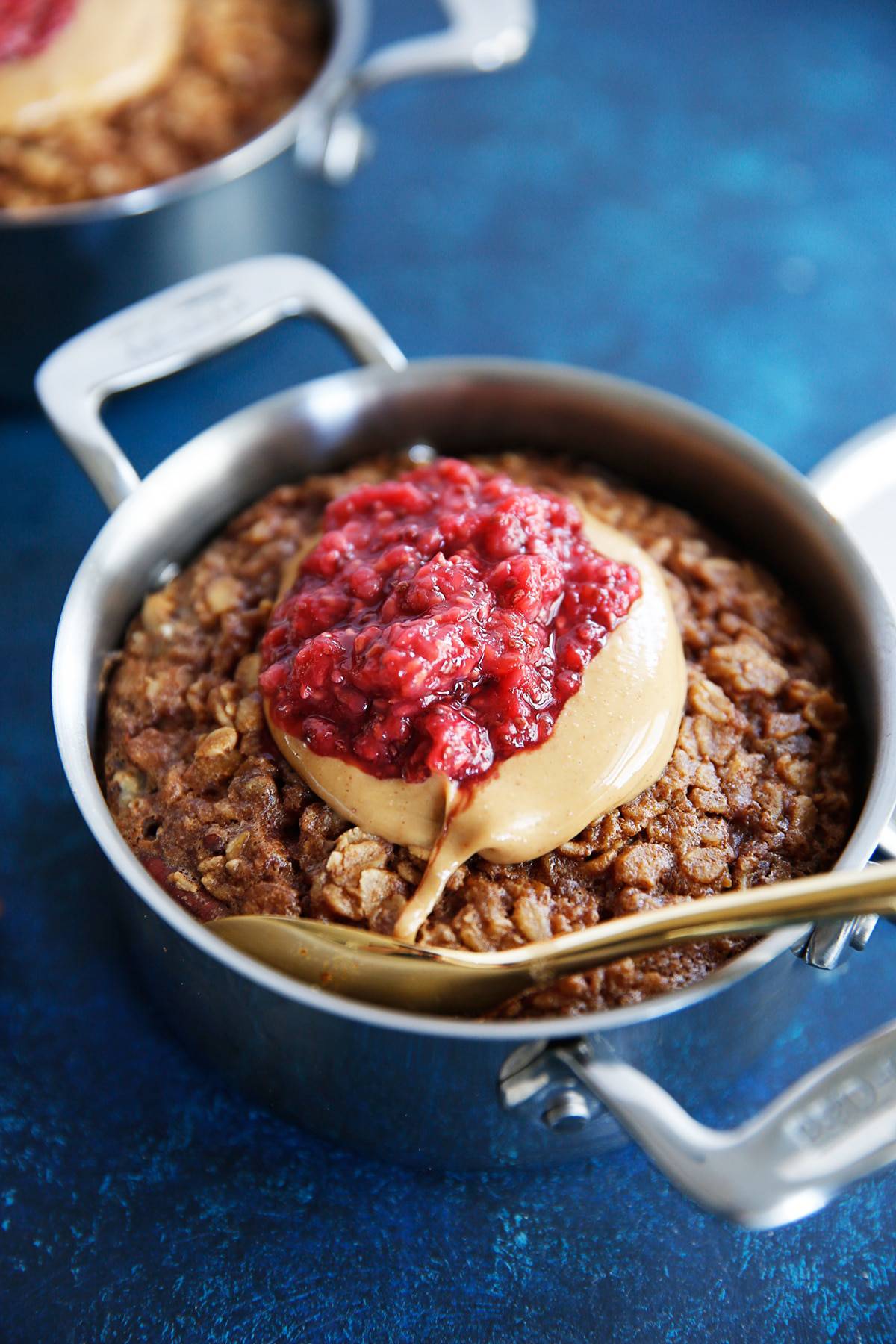 Like this oatmeal recipe, and looking for more?
Pin it for later: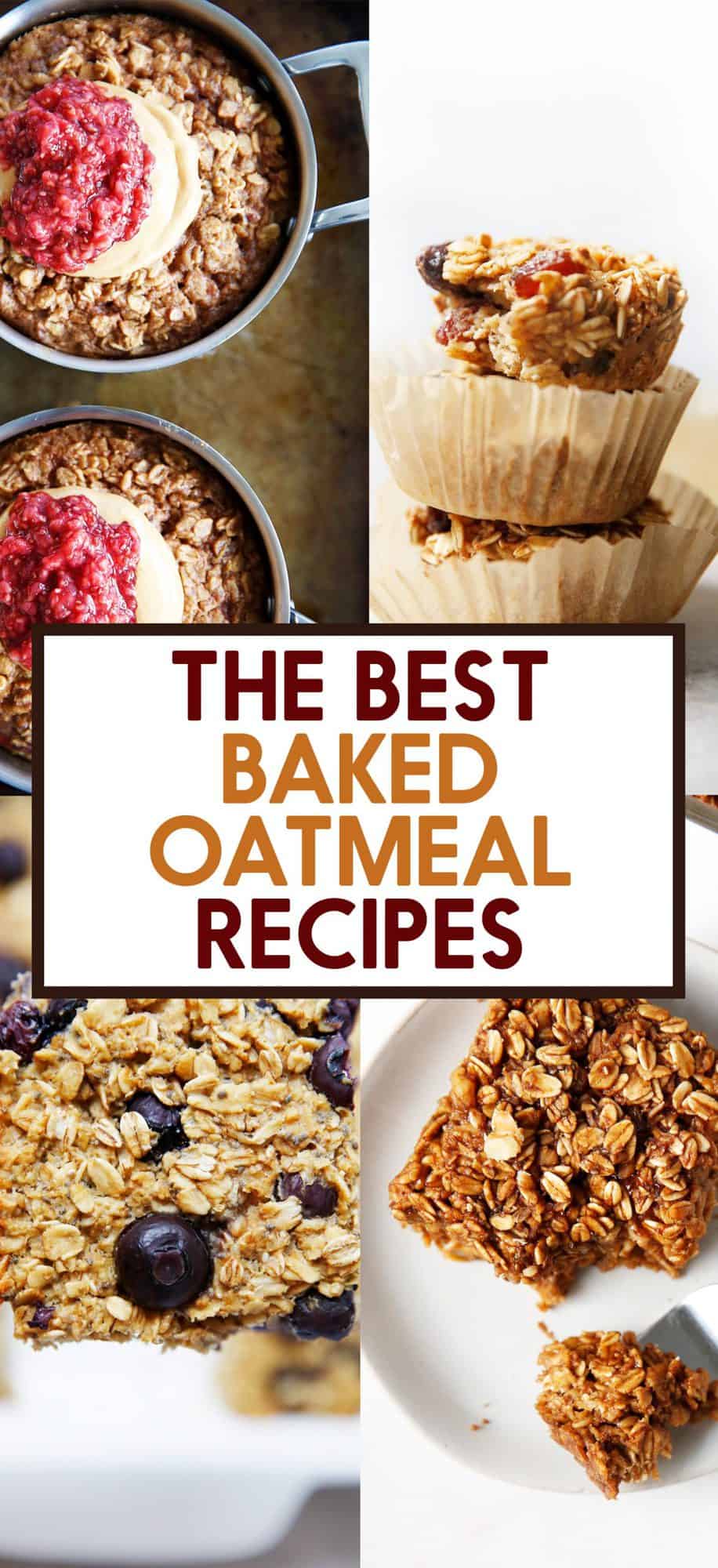 0 comments
December 20, 2019
This website may at times receive a small affiliate commission for products that we shared with you in our posts. Although we may receive a commission for linking certain products, there's no additional costs to you and all of our opinion and suggestions are 100% our own and unbiased. That's our promise to you!
Subscribe to get our FREE clean eating guide!
Join our email list TODAY to start recieving our newsletter weekly, access to exclusive content and deals, *and* a FREE complete 24-page clean eating guide!