Pregnancy nutrition can be extremely overwhelming. Our registered dietitian and mamas with first hand experience, are here to bring you some ease, guidance, and support.
First, know that it is not the best idea to dramatically change your diet once you get pregnant. Make some small changes that allow you to consume the nourishment and energy that you and the little one(s) need.
Of course, always consult with your doctor with any major dietary changes and any concerns you may have! Also, depending where you are in your pregnancy, don't beat yourself up if you're not crushing all the vegetables!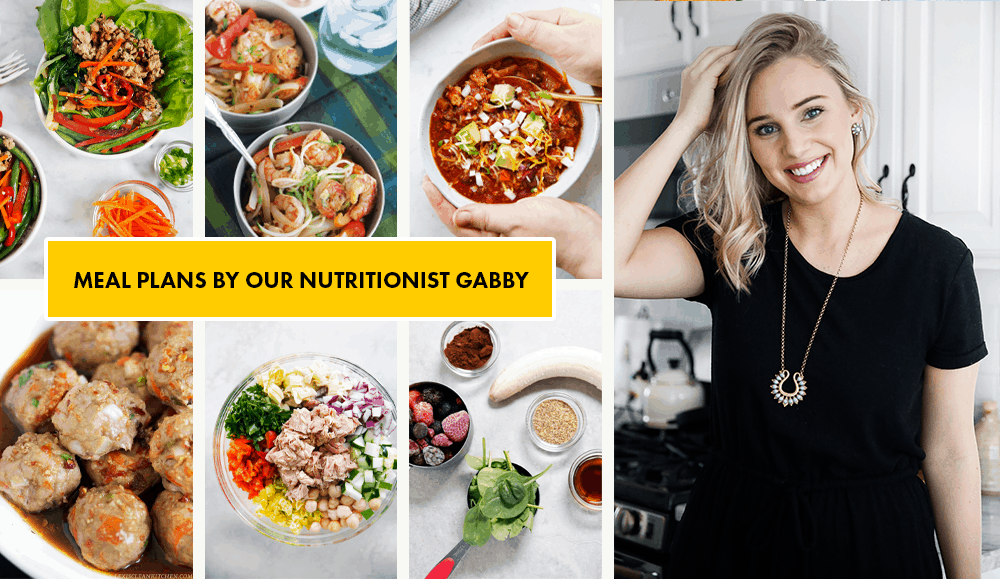 What's most important is that you focus on nutrient-dense foods. Nutrients are so incredibly important for the development of the baby and the mama's health.
This meal plan and advice provides you with some general pregnancy nutrition guidance. Keep in mind that during pregnancy, you may need 350–500 extra calories each day during the second and third trimesters. Because of this, you may want to incorporate some nutrient-rich snacks throughout your day such as fruit, crackers, or popcorn. It's also important to note that all vitamins and minerals are important during pregnancy, but ones to spend some attention on are: folate, omega-3, choline, calcium, vitamin A, C, D, K, iron, and protein. 
You'll be taking a prenatal and getting nutrients, but on top of that, some important foods I recommend you incorporate into your diet, if you tolerate and enjoy, are listed here:
Fatty fish, such as wild salmon, for the omega-3 (EPA DHA) and vitamin D content.
Eggs for the high-quality protein and choline. 
Green leafy vegetables for their fiber, vitamin C, K, A, calcium, iron, and folate content.
Orange and red vegetables for the beta carotene (vitamin A).
Lean protein for high quality protein, iron, choline and B vitamins.
Dairy, if you tolerate it. Dairy is high in protein, calcium, and B vitamins. 
Legumes for protein, iron, folate, and calcium.
Dark berries, they contain lots of vitamin C, fiber and antioxidants.
Whole grains, for plant-based protein, B vitamins, and magnesium.
This meal plan is rich in all of those vitamins, minerals, and foods listed above to ensure you are a nourished mama, with a happy belly.
Dinner 1
Grilled Salmon Bowls with Garlic Scapes and Kale
This Grilled Salmon Bowl with Garlic Scapes and Kale is packed with flavor and fabulous ingredients, this dish is packed with everything you need for a delicious and nutritious dinner. The salmon provides you with omega-3 and vitamin D while the kale is crucial for the vitamins, calcium, iron and folate content. If you choose to include the egg for the protein and choline content, be sure to fully cook it.
To reduce waste and save time:
Dinner 2
Instant Pot Adobo Chicken
This Chicken Adobo recipe takes a spin on the classic Filipino tangy dish and uses the Instant Pot to cook it quickly! This dish uses simple ingredients but it's so flavorful! It's paired with some broccoli and red peppers to make it a complete dinner and all done with largely no hands-on cooking. The red bell pepper is providing you with your beta- carotene, lean protein coming from the chicken, and quinoa is fueling you with B vitamins and magnesium! I'd call that a win!
To reduce waste and save time:
Reheat leftovers for lunch! 
Dinner 3
Tomato, Eggplant, and Chickpea Stew
This Tomato, Eggplant and Chickpea Stew is a quick, hearty weeknight meal that uses up fresh veggies! Serve it as a vegetarian meal, or pair it with your favorite protein. This hearty stew provides you with your daily leafy greens intake along with protein, iron, and folate- packed legumes.
To reduce waste and save time:
Add leftover kale from Dinner 1's Grilled Salmon Bowl with Garlicky Kale  into your stew for added vitamin K and fiber content..
Dinner 4
Loaded Turkey Meatballs
Flavored with Italian seasoning, with a touch of spinach added in, these Paleo Turkey Meatballs make for a great weeknight dinner or meal prep solution! Double or triple the batch and serve some for now and then save some for later. Serve with your favorite homemade or store-bought marinara and some whole wheat or lentil pasta.
To reduce waste and save time:
Baking Project
Maple Blueberry Baked Oatmeal
This Maple Blueberry Baked Oatmeal recipe is perfect for a make-ahead breakfast or to serve at brunch. This 1-bowl breakfast bake is dairy-free, gluten-free and made without any refined sugars. This oatmeal bake makes a great fiber-rich and filling breakfast or snack. It also provides you with those extremely beneficial dark berries and whole grains. Plus, it freezes great, too!
Win, win, win, win.
Explore more meal plans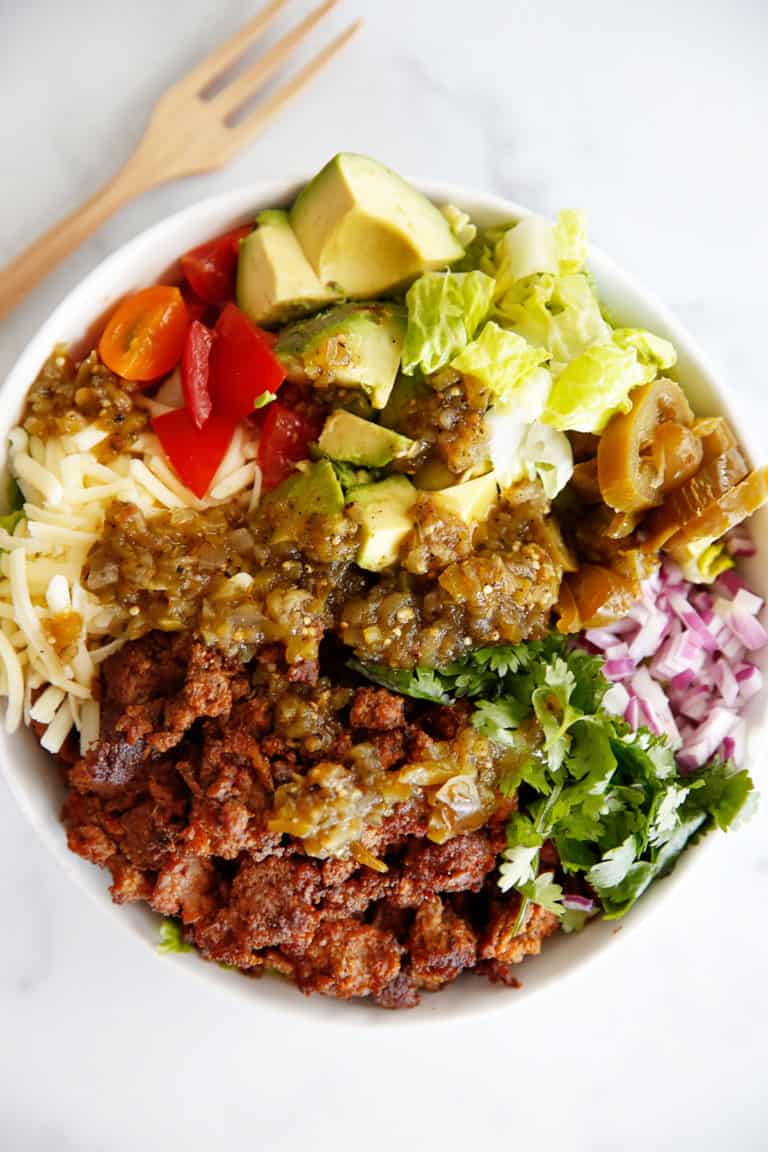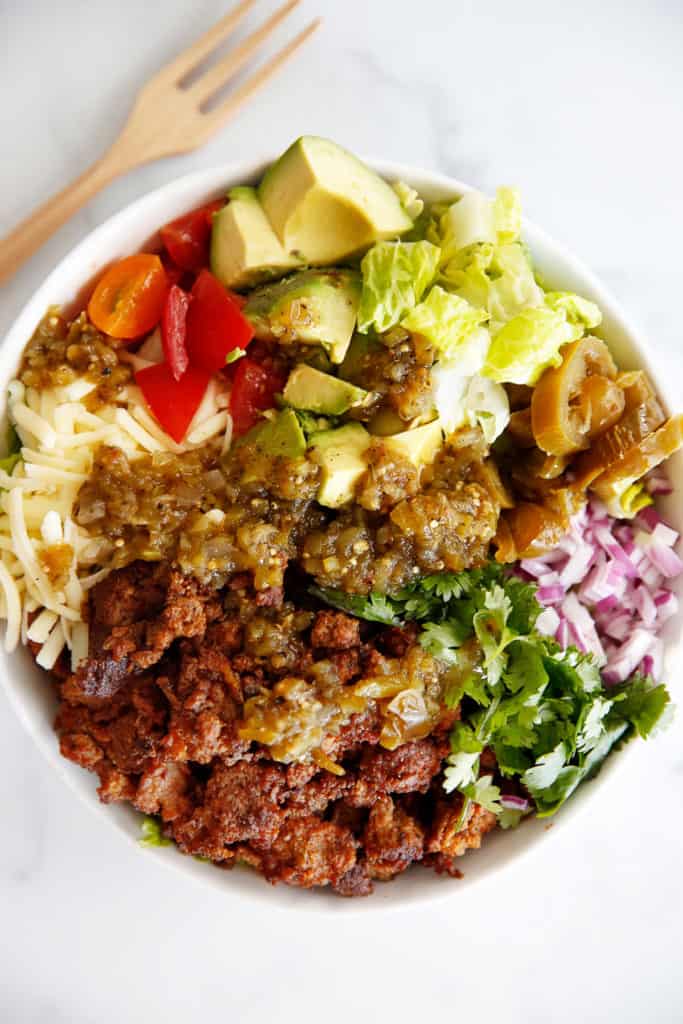 30 Minute Meals





Gut & Skin Reset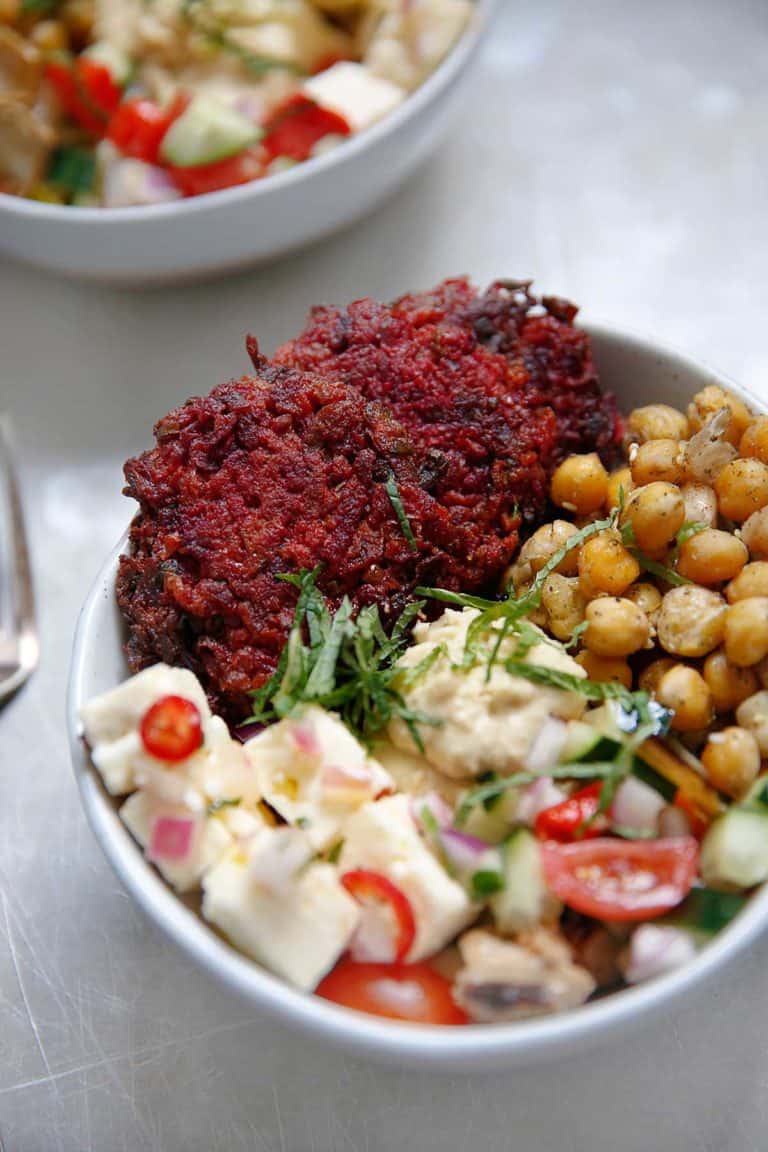 Mediterranean Diet




Coming Soon

To find other meal plans that fit your lifestyle and learn how these meal plans were created, click here.