Click to edit CSS
Click to edit CSS
One Pot Turmeric Chicken and Rice
This One Pot Turmeric Chicken and Rice is a hearty, warm and comforting weeknight dinner option! It's full of veggies and uses both fresh and dried turmeric. It is dairy-free and gluten-free and is bound to be a new, and easy, family favorite!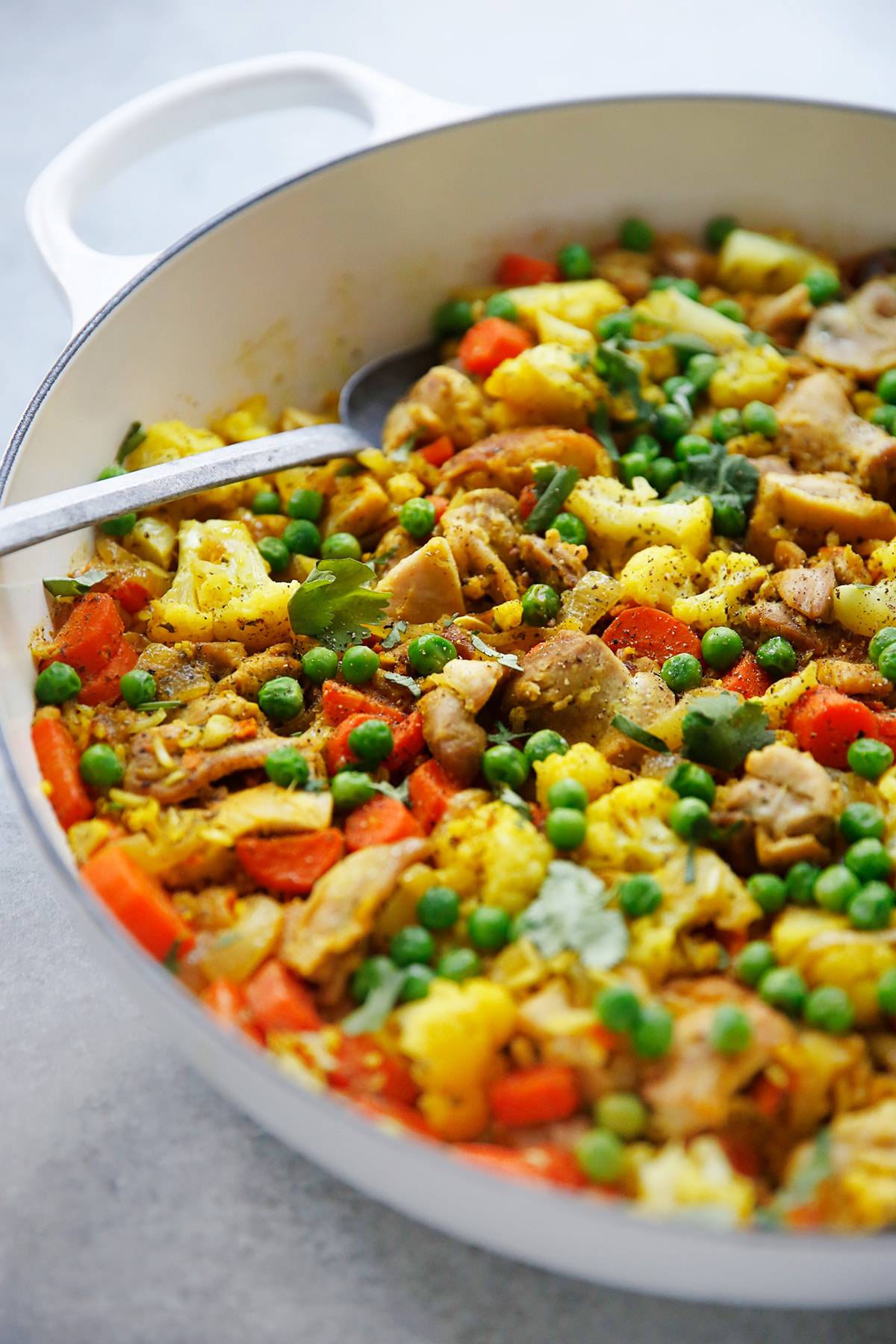 One Pot Turmeric Chicken and Rice
We love an easy-to-make and easy-to-love weeknight dinner and this One Pot Turmeric Chicken and Rice is one of them! A warm and comforting spiced chicken and rice dish that consists largely of unattended cooking and is made all in one pot for a simpler clean up! This dish uses both fresh and dried turmeric for an extra punch of flavor and has so many veggies packed in!
Let's talk turmeric:
We've talked quite a bit about turmeric on this site before because turmeric is a trendy food topic these days, but for good reason: it provides significant anti-inflammatory effects that can benefit a wide variety of health concerns! Curcumin, which is a nutrient found within turmeric, is a powerful anti-inflammatory. Chronic inflammation has been linked to a number of larger medical conditions such as diabetes, arthritis and heart disease. A natural and easy way to help keep inflammation down is through the foods you put in your body. This One Pot Turmeric Chicken and Rice uses both fresh turmeric and dried turmeric. Now are we saying if you eat this rice all of your inflammation will go away? Nope! But we are big believers in using a whole and real food approach to healthy living and including as many nutrient dense ingredients in our every day meals is a good start.
Where can you buy fresh turmeric?
Almost any major grocery store will sell turmeric. Look for it in the section where they sell fresh ginger, and it looks similar!
What do you do with fresh turmeric
You don't need to peel the thin skin off of fresh turmeric, but we prefer to especially if it isn't organic. The easiest way to do this is to take a spoon and gently scrape off the skin. You can grate the turmeric with a microplane or finely mince it. Just be careful about where you prepare the turmeric because it will leave yellow everywhere it touches, including your hands!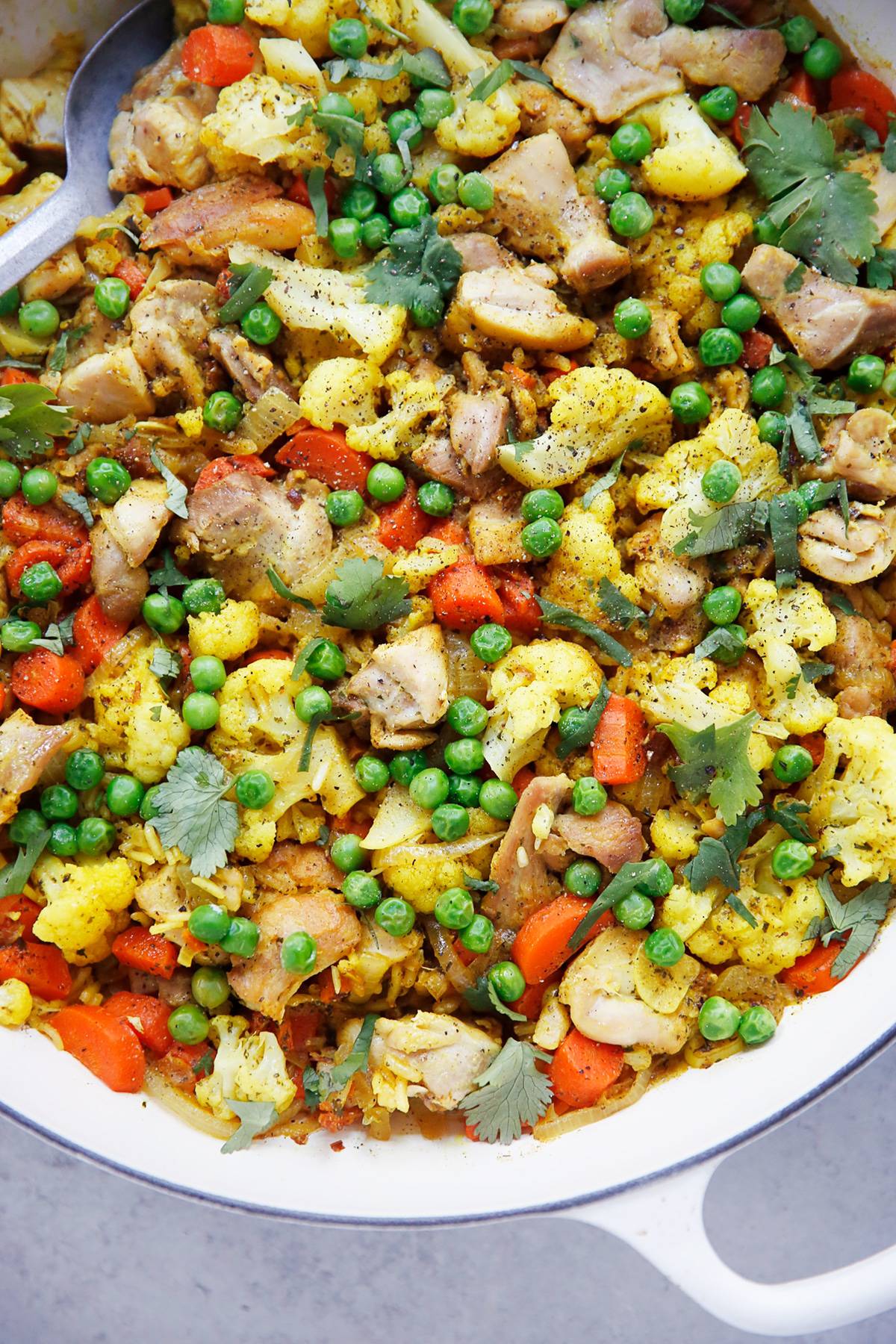 If you like this easy weeknight dinner recipes, check out these others:
---
One Pot Turmeric Chicken and Rice
This One Pot Turmeric Chicken and Rice is a hearty, warm and comforting weeknight dinner option! It's full of veggies and uses both fresh and dried turmeric! It is dairy-free and gluten-free and is bound to be a new family favorite!
---
---
Ingredients
2 tablespoons avocado oil, divided

1 1/2 lbs. boneless, skinless chicken thighs, diced into bite-sized pieces

1 onion, diced

3 garlic cloves, minced

2-2 inch pieces fresh turmeric (about 2 tablespoon)

2 carrots, diced

1 teaspoon cumin

1 teaspoon parsley

1 teaspoon fine sea salt

1 teaspoon turmeric dried

2-½ cups chicken broth

1 cup long grain white rice

1/2 medium cauliflower, cut into florets (about 2 cups)

½ cup frozen green peas

Cilantro and lemon wedges, for garnish
Directions
Heat a 12" heavy bottomed high-sided pan over medium-high heat. Once hot, add oil and chicken and cook until beginning to brown 5-7 minutes. Remove from pan and set aside.

Add onions and carrots and cook until soft and translucent, 3-5 minutes.

Add fresh turmeric, garlic and all spices and toast for 30 seconds.

Add

chicken stock

and scrap up any browned bits. Add rice, cauliflower and the chicken and stir to combine. Make sure the mixture is spread evenly in the pan and the veggies and chicken are pushed into the liquid as much as possible.

Let mixture come up to a boil, then cover with a tight fitting lid, and lower the heat to medium-low.

Cook for 20 minutes.

Shut off heat, quickly remove the cover and sprinkle ½ cup peas over the top. Close the lid and let steam for 5 minutes.

Fluff with a fork garnish with cilantro and a sprinkle of lemon juice
Recipe Notes
Notes: The cooking times can vary with this recipe depending on the brand of rice you use, how high your heat is on your stove and how heavy your pot is. Check to make sure the rice is fully cooked after the directed cooking time. If it is slightly undercooked, cook for an additional 5 minutes.
---
Nutrition
Loading nutrition data...
4comments
February 11, 2019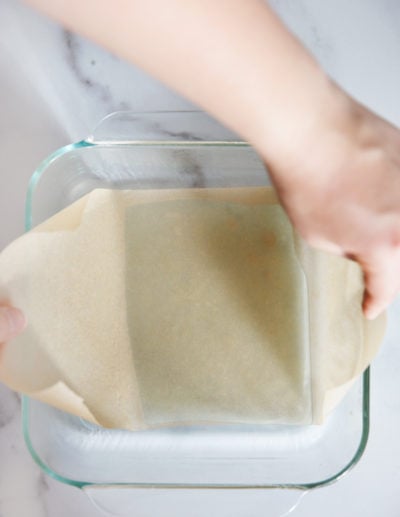 Want to know the secret to perfectly cut brownies or bars We're showing you How to Make a Parchment Paper
Nothing says "summer" quite like going to the beach — whether you're packing up the family for a week in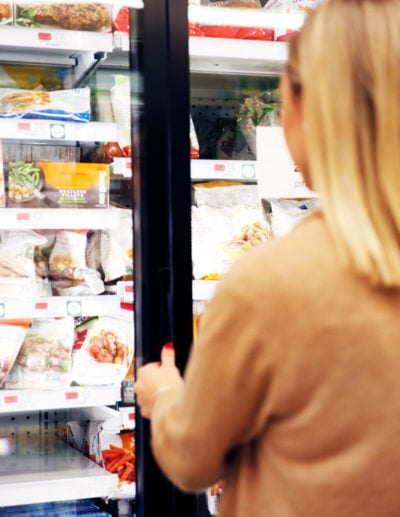 A nutrition label can be a useful tool to evaluate how healthy (or not) a food can be, but it
Subscribe to
Lexis Clean Living
Join our email list to get instant updates and weekly summaries of our top content and special exclusive offers along with our free clean eating kickstart guide!
This website may at times receive a small affiliate commission for products that we shared with you in our posts. Although we may receive a commission for linking certain products, there's no additional costs to you and all of our opinion and suggestions are 100% our own and unbiased. That's our promise to you!