This Lasagna Soup recipe is gluten-free, made in one pot or in the slow cooker, is simple to prepare, loaded with flavor, and reminiscent of the classic lasagna flavors we all love! This is such a fun and hearty soup to serve any night of the week, and you'll have leftovers, too! Made in partnership with Tuttorosso Tomatoes.
Lasagna Soup Recipe
Who doesn't love lasagna? Loaded with meat and veggies, hearty, and packed with Italian herbs and sauce? Make it into soup form, and I'm all in! I haven't been able to eat lasagna in years, and I'm so happy for an amazing gluten-free alternative that tastes JUST AS GOOD AS THE REAL THING. This is a perfect weeknight meal with tons of leftovers!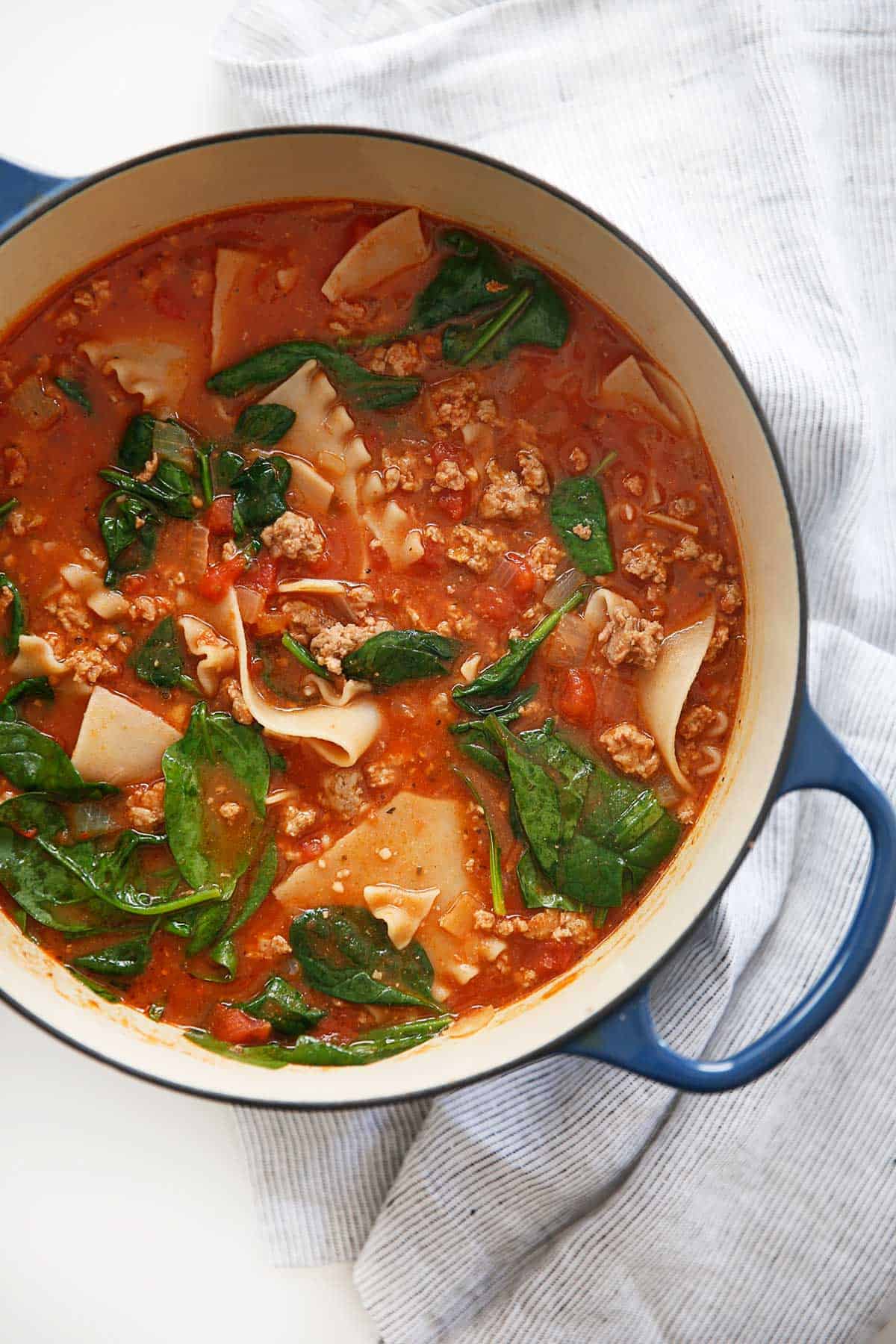 Look at all that goodness! I LOVE this soup.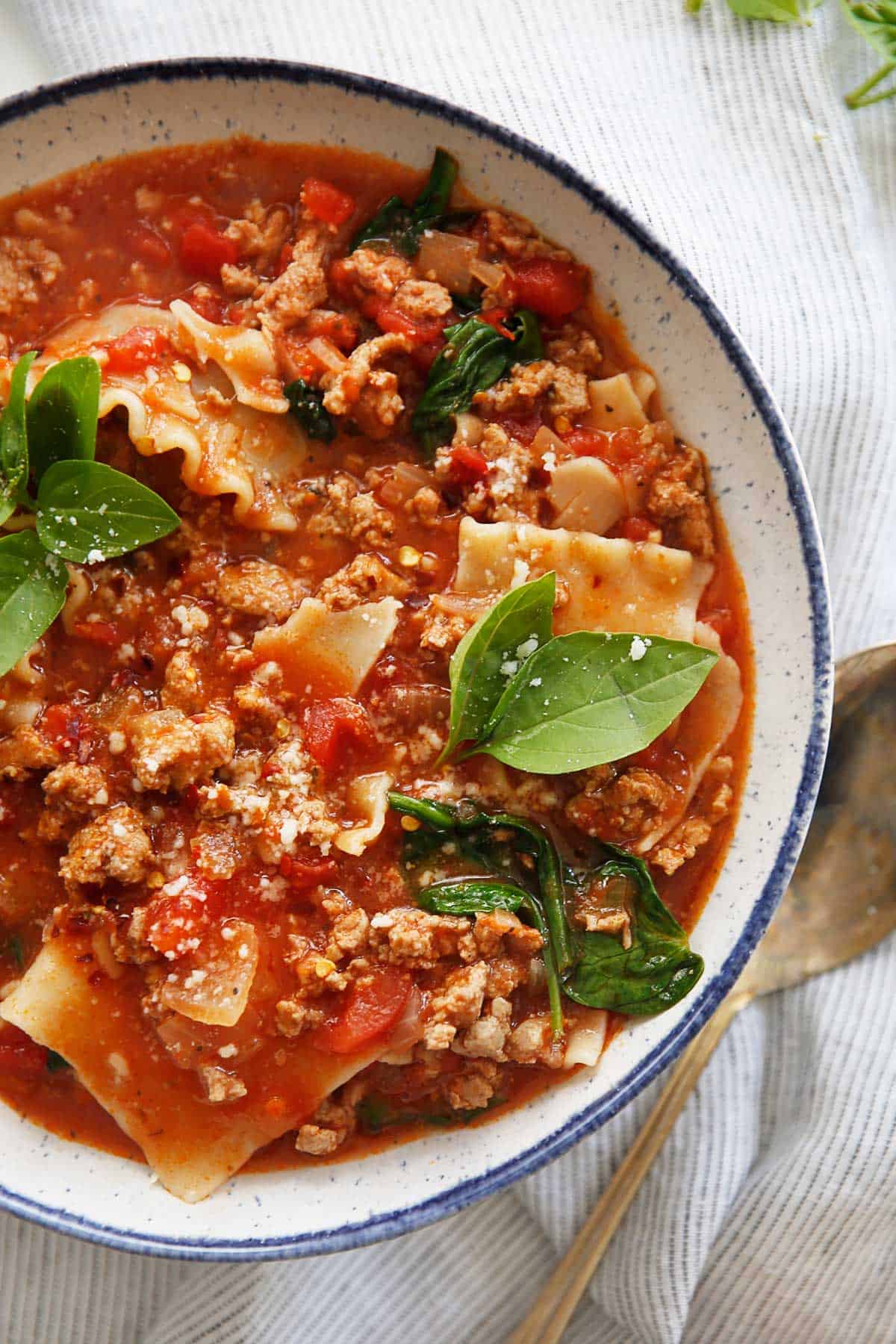 Tuttorosso Tomatoes is hands down my favorite brand of canned for a long time now. The quality is just SO amazing. If you remember this post, you remember the comparison I did between Tuttorosso and other brands and they are by far the best tasting, and highest quality canned tomatoes I have found. I am so excited to partner with them today to bring you this recipe!
Let's dive right in! If you like this soup recipe, try these, too:
Watch the video:
One-Pot Gluten-Free Lasagna Soup
---
---
Ingredients
1 tablespoon extra-virgin olive oil
1 onion, diced
2 garlic cloves, minced
1 pound ground beef or ground turkey
2 spicy sausage links, casing removed
14.5-ounce can Tuttorosso crushed tomatoes
14.5-ounce can Tuttorosso diced tomatoes
4 cups chicken broth or vegetable broth, more as needed
1 teaspoon Italian seasoning
1/4 teaspoon red pepper flakes
1/2 teaspoon fine sea salt, more as desired
1/4 teaspoon black pepper
1 tablespoon fresh basil, chopped
8 ounces gluten-free lasagna noodles, broken into bite-size pieces
2 cups fresh spinach
Optional: Parmesan Cheese, for serving
Optional: Mozzarella Cheese, for serving
Optional: Ricotta Cheese, for topping
Additional Basil, for garnish
Directions
In a large dutch oven, heat oil and sauté onion and garlic for 2 minutes until fragrant.
Add in turkey and sausage, and cook until no pink remains, about 5-6 minutes.
Add in tomatoes, broth, spices, and fresh basil. Bring to a boil then reduce heat and let simmer for 10 minutes.
Add in noodles and let simmer for 15-20 minutes until cooked.
Add in spinach and let wilt, for 30 seconds max. Taste and adjust spices as desired.
Serve hot with basil and optional cheese for garnish, as desired!
Recipe Notes
When reheating for later, you may want to add additional chicken broth to the pot. If so, taste and adjust spices as desired!
My favorite way to make this is to use ground turkey and spicy Italian turkey sauce.
Make it in the slow cooker: Cook onion, garlic, beef and sausage over medium-high heat until no pink remains; drain. Place in slow cooker. Add all remaining soup ingredients except pasta & spinach. Cover and cook on low 8 hours or high 3 hours. Cook pasta according to package directions. Stir in cooked pasta and spinach. Cover and cook an additional 10 minutes!
---
Nutrition
Loading nutrition data...
---
This post is sponsored by Tuttorosso Tomatoes. All thoughts and opinions are always 100% my own! I love the integrity of their products and think you'll love them too. Thank you for continuing to support LCK and the brands I work with!
38 comments
November 29, 2017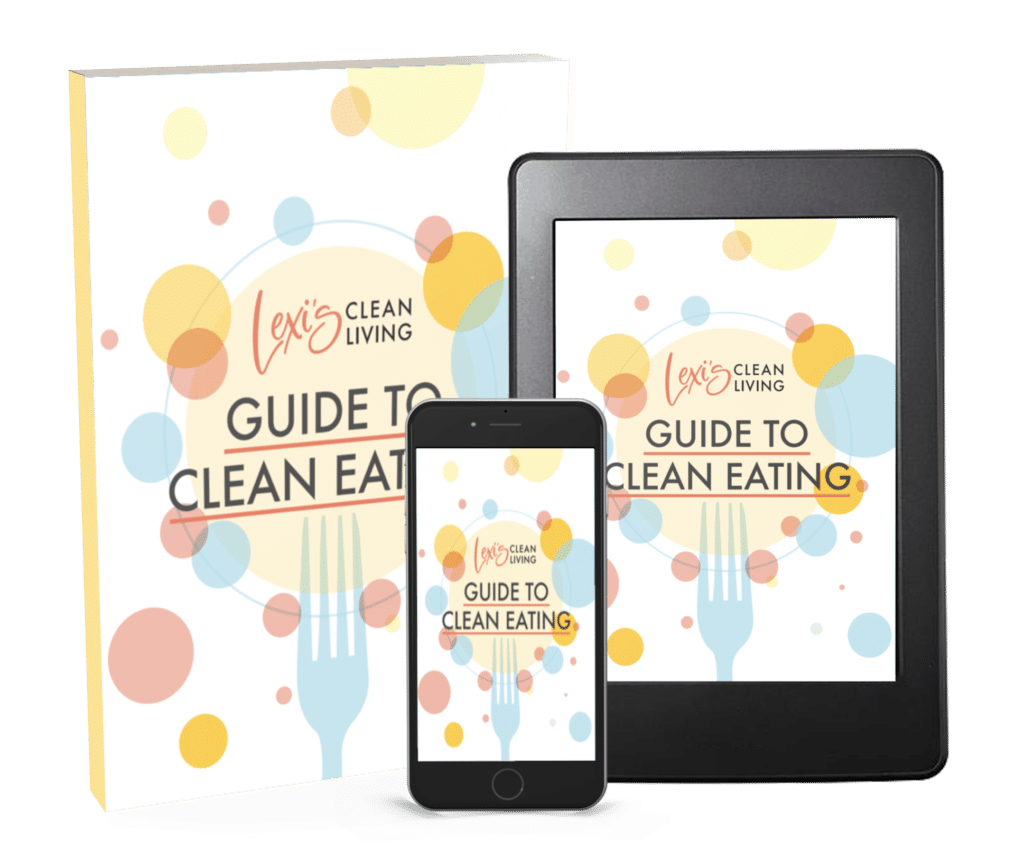 Subscribe to
Lexis Clean Living
Join our email list to get instant updates and weekly summaries of our top content and special exclusive offers along with our free clean eating kickstart guide!
This website may at times receive a small affiliate commission for products that we shared with you in our posts. Although we may receive a commission for linking certain products, there's no additional costs to you and all of our opinion and suggestions are 100% our own and unbiased. That's our promise to you!
Subscribe to get our FREE clean eating guide!
Join our email list TODAY to start recieving our newsletter weekly, access to exclusive content and deals, *and* a FREE complete 24-page clean eating guide!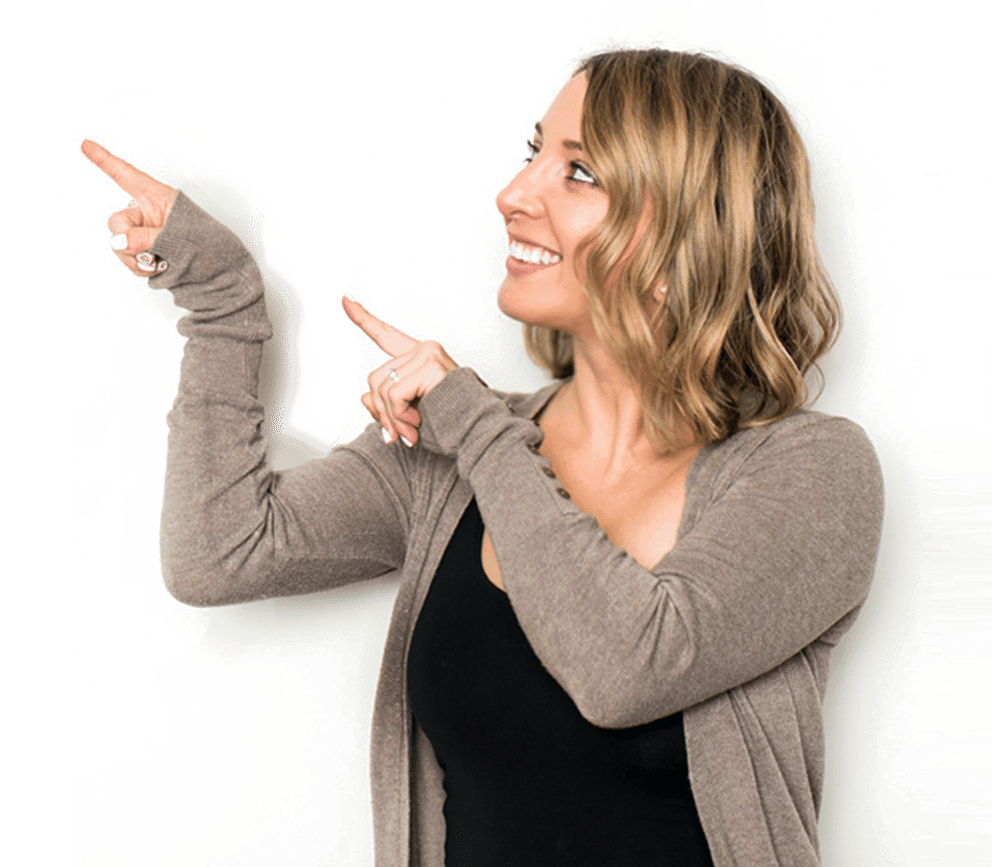 Subscribe to get our FREE clean eating guide!