Baked Sweet Potato Fries with Honey Mustard
These Oven Baked Sweet Potato Fries are crispy and so delicious, especially when paired with Honey Mustard Dipping Sauce! The perfect side to pair with just about anything.
Oven Baked Sweet Potato Fries
These Crispy Sweet Potato Fries are the PERFECT side dish. And they're so easy to make with mostly hands-off cooking time in the oven. I love to pair mine with this addicting honey mustard dipping sauce, too. While they are crispy when they come straight from the oven, it's easy to make a large batch and eat them throughout the week for meal prep. They do get soft once they are stored, but you can crisp them back up again inside the oven or toaster oven.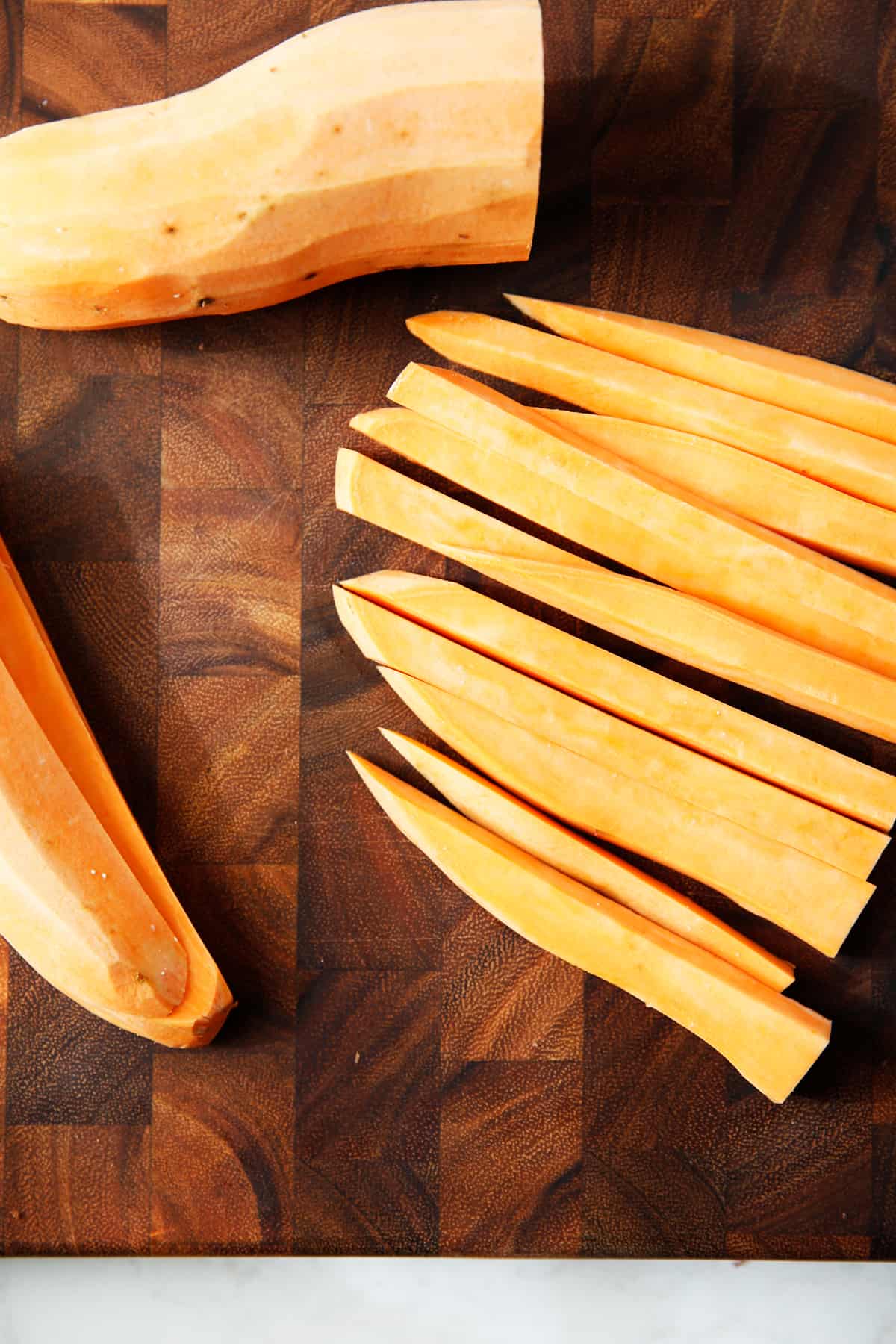 Tips for Making Crispy Sweet Potato Fries:
Cut sweet potato fries into the same size. It helps them cook easily.
Soak the sweet potatoes for about 10 minutes. This helps bring out some of the starch.
Don't overcrowd the baking sheet. Make sure to lay the fries flat on the sheet pan, leaving space in between each fry.
Flip the fries, halfway through baking! This ensures both sides get crispy
To Peel, or Not to Peel
Peeling the skin off the sweet potato is totally up to you! It doesn't make a difference either way. Though the skin has extra fiber, which can be a bonus!
Main Dishes to Pair with
The options are endless for what goes well with these oven baked fries, but here are a few of our favorites: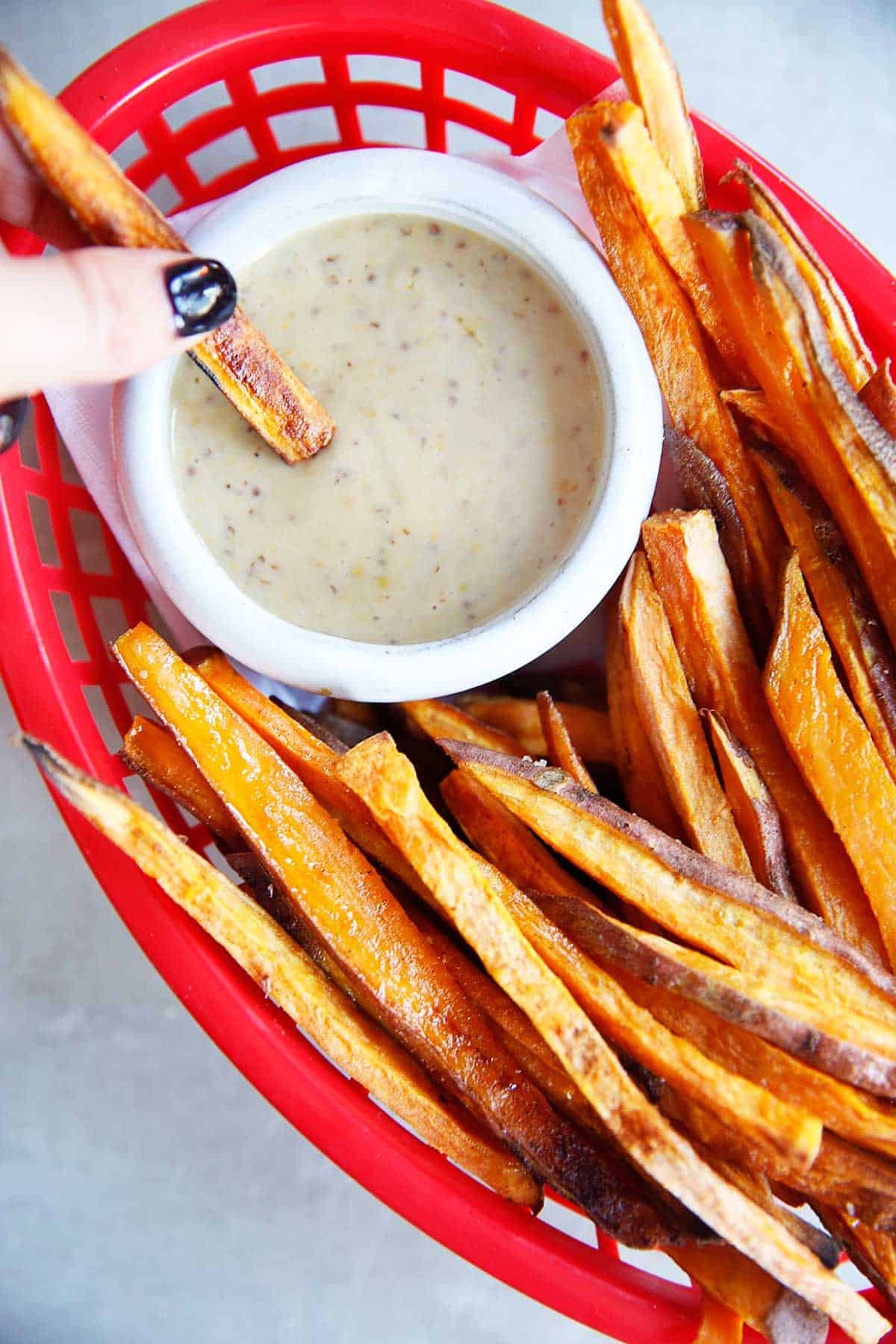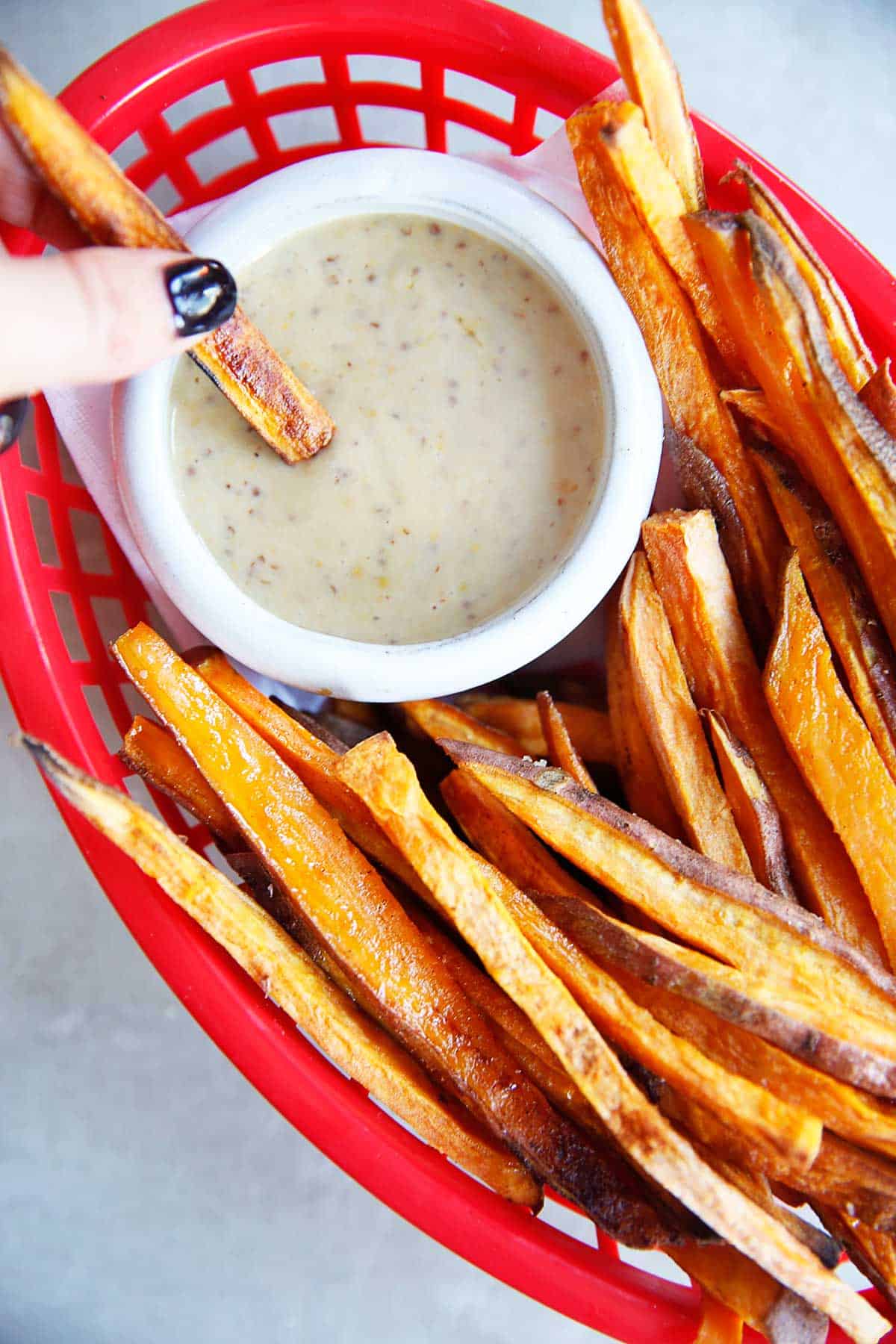 If you like this sweet potato recipe, check out these others:
Baked Sweet Potato Fries with Honey Mustard
---
---
Ingredients
For Sweet Potato Fries
2 tablespoons spicy brown mustard
1 tablespoon dijon mustard
1 tablespoon honey
1 tablespoon mayonnaise
Salt and pepper, to taste
Directions
Preheat oven to 375℉ and line baking sheet with parchment paper.
Add sweet potatoes to a bowl and cover with cold water. Let soak for 10 minutes. Then, drain sweet potatoes well and pat dry. Wipe out the bowl before returning the sweet potatoes to it.
Place on the baking sheet and bake for 3o-40 minutes, flipping in the middle until lightly browned and crispy.
Meanwhile, make dipping sauce: combine all the sauce ingredients in a small bowl.
Take sweet potatoes out of oven, let cool for 5 minutes. Serve hot with dipping sauce.
Recipe Notes
I like using Japanese Sweet Potatoes. I find they get the crispiest!
---
Nutrition
Loading nutrition data...
0 comments
October 27, 2019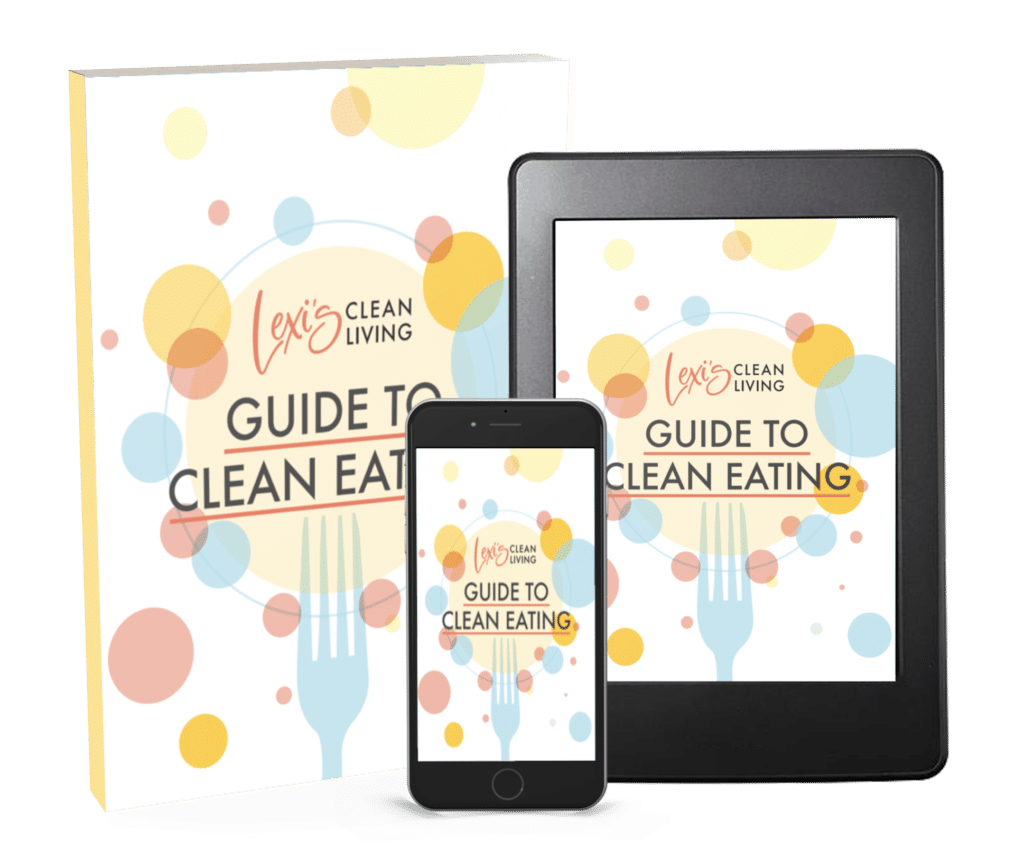 Subscribe to
Lexis Clean Living
Join our email list to get instant updates and weekly summaries of our top content and special exclusive offers along with our free clean eating kickstart guide!
This website may at times receive a small affiliate commission for products that we shared with you in our posts. Although we may receive a commission for linking certain products, there's no additional costs to you and all of our opinion and suggestions are 100% our own and unbiased. That's our promise to you!
Subscribe to get our FREE clean eating guide!
Join our email list TODAY to start recieving our newsletter weekly, access to exclusive content and deals, *and* a FREE complete 24-page clean eating guide!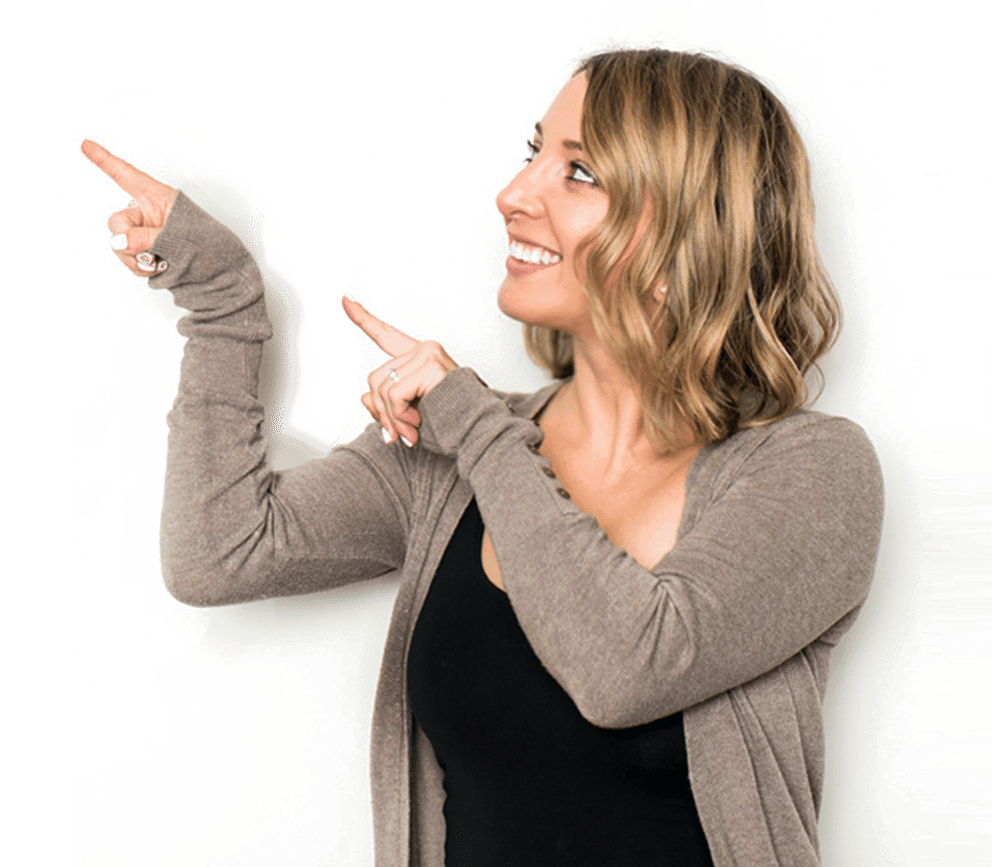 Subscribe to get our FREE clean eating guide!