The Whole30 diet eliminates grains, legumes, dairy, added sugar, alcohol, and processed foods from your diet. While following the Whole30 diet, you'll focus on whole foods, such as vegetables, fruit in moderation, protein, and healthy fats. There are a tremendous amount of benefits to eating Whole30-compliant meals and snacks. Limiting the intake of these foods may help with reducing risk of disease, unhealthy eating habits, digestion issues, and low energy. It may also help you narrow down any allergy or intolerance you have that causes unpleasant side effects like bloating. If you choose to follow a Whole30 diet from start to finish, my number one tip for you would be to be sure you plan ahead and meal prep as it is very easy to fall off track with quick snacks or eating out.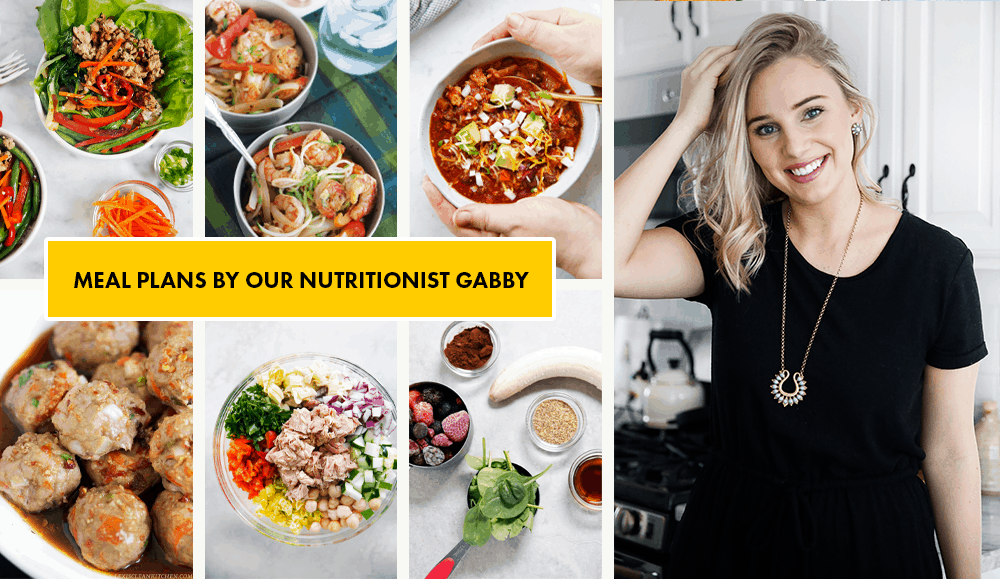 These healthy baked egg cups make the perfect breakfast meal prep for when you are rushing out the door but still want your protein-packed nutrient dense meal. They also make a great snack as well! And they're paleo and whole30 friendly!
Healthy Italian Wedding Soup
Studded with chicken meatballs and filled with veggies, this Italian Wedding Soup is a lightened up take on the classic.. The soup has some similar flavors to a classic chicken soup, but instead of the chicken there are tiny meatballs added along with hearty greens. Omit cheese for Whole30 friendly. This soup is a great meal prep option and even freezes well!
To reduce waste and save time:
Purchase 12 carrots (or about 2 bags) as you will also need one for Dinner 2's

Pork Carnitas

and eight carrots for Dinner 4's

Moroccan Chermoula Carrots

.

Use up your leftover celery as a snack at work with some almond butter.
Save your leftover kale and chicken stock for Dinner 3's Instant Pot Balsamic Chicken.
Pork Carnitas with Healthy Cole Slaw
This Pork Carnitas recipe, made either in the Instant Pot or Slow Cooker, is an easy and flavorful dinner. It's Whole30, Paleo and Keto friendly and pairs with so many different sides that makes it a no-brainer to put on your cooking list now. It's also versatile in how you serve it: you can put it in tortillas as a kid-friendly dinner, serve it with cauli-rice if you're doing low-carb, or over slaw.
To reduce waste and save time: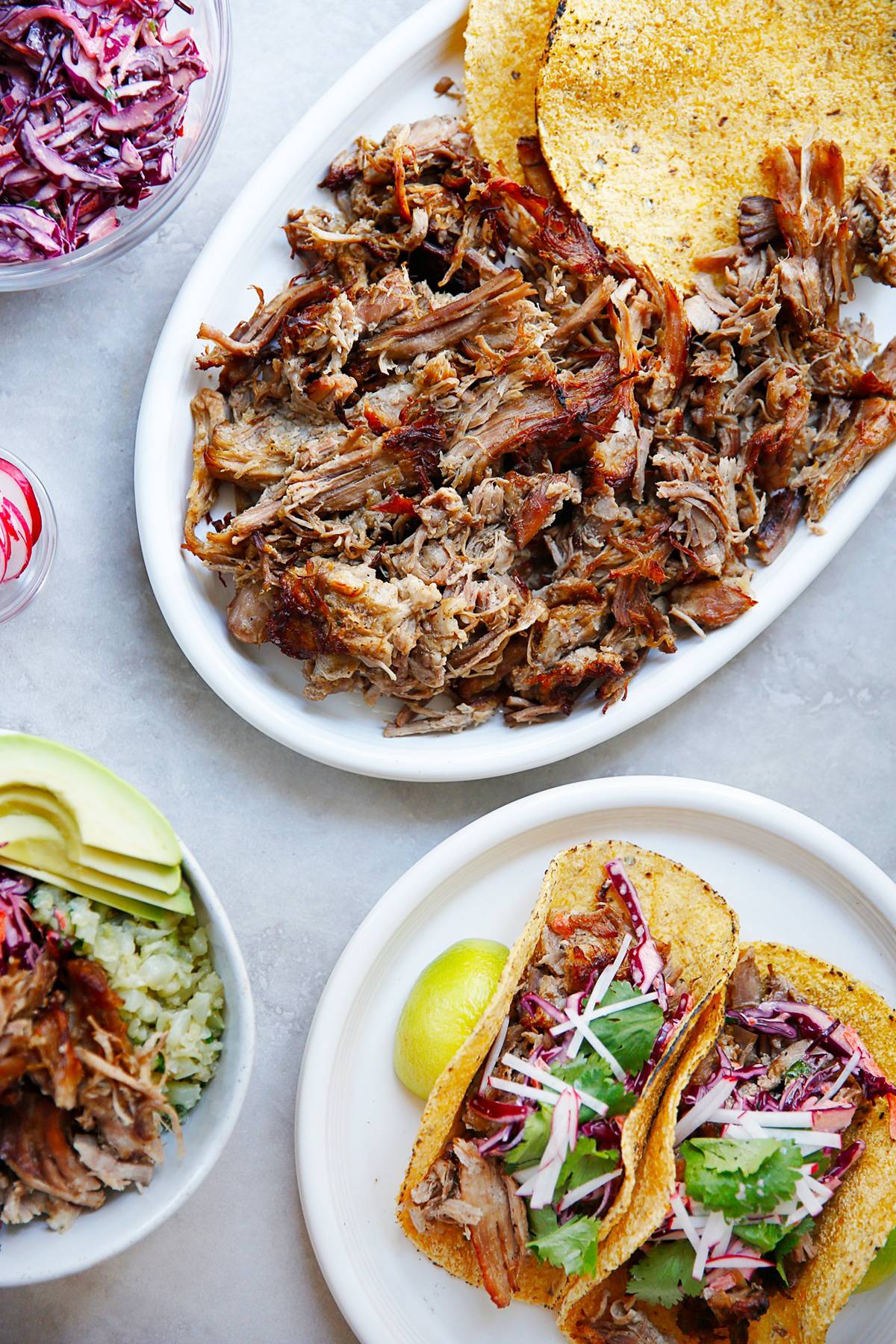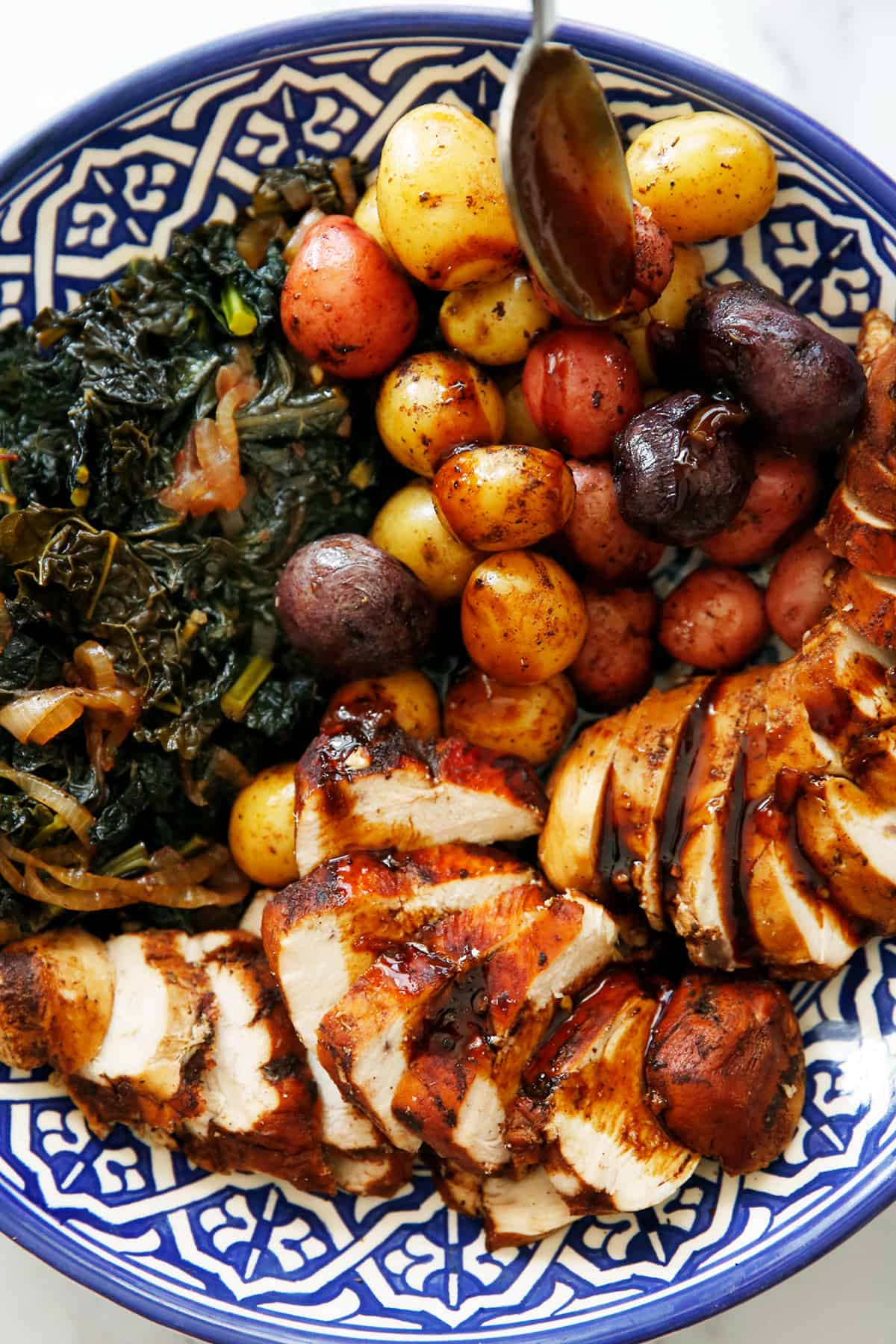 Instant Pot Balsamic Chicken
This Balsamic Chicken Dinner recipe made in the Instant Pot doesn't require a whole lot of actual hands-on cooking and the resulting dish is just SO delicious! Juicy chicken breasts, perfectly cooked potatoes and braised kale all covered in a savory and sweet balsamic glaze! Don't have an Instant Pot but have a Crockpot? Try cooking everything on low for 6 hours instead.
To reduce waste and save time:
Use up your leftover kale and chicken stock from Dinner 1's Healthy Italian Wedding Soup.
Seared Steak with Moroccan Chermoula Carrots
Learning How to Sear a Steak is an essential cooking skill you'll likely use all of your life, especially when looking to cook a Whole30- compliant meal! It takes around 10 minutes to complete, results in the most flavorful steak and can save you the worry of: what's for dinner tonight? Be sure to skip the butter if you are following Whole30! There are so many sides that would pair great with a seared steak so you will never get bored. Moroccan Chermoula Carrots are made with perfectly cooked tender carrots that are tossed in a flavorful and easy chermoula sauce! They are a delicious and easy carrot side dish recipe to accompany the steak. *
To reduce waste and save time:
Use up the remainder of carrots you have leftover.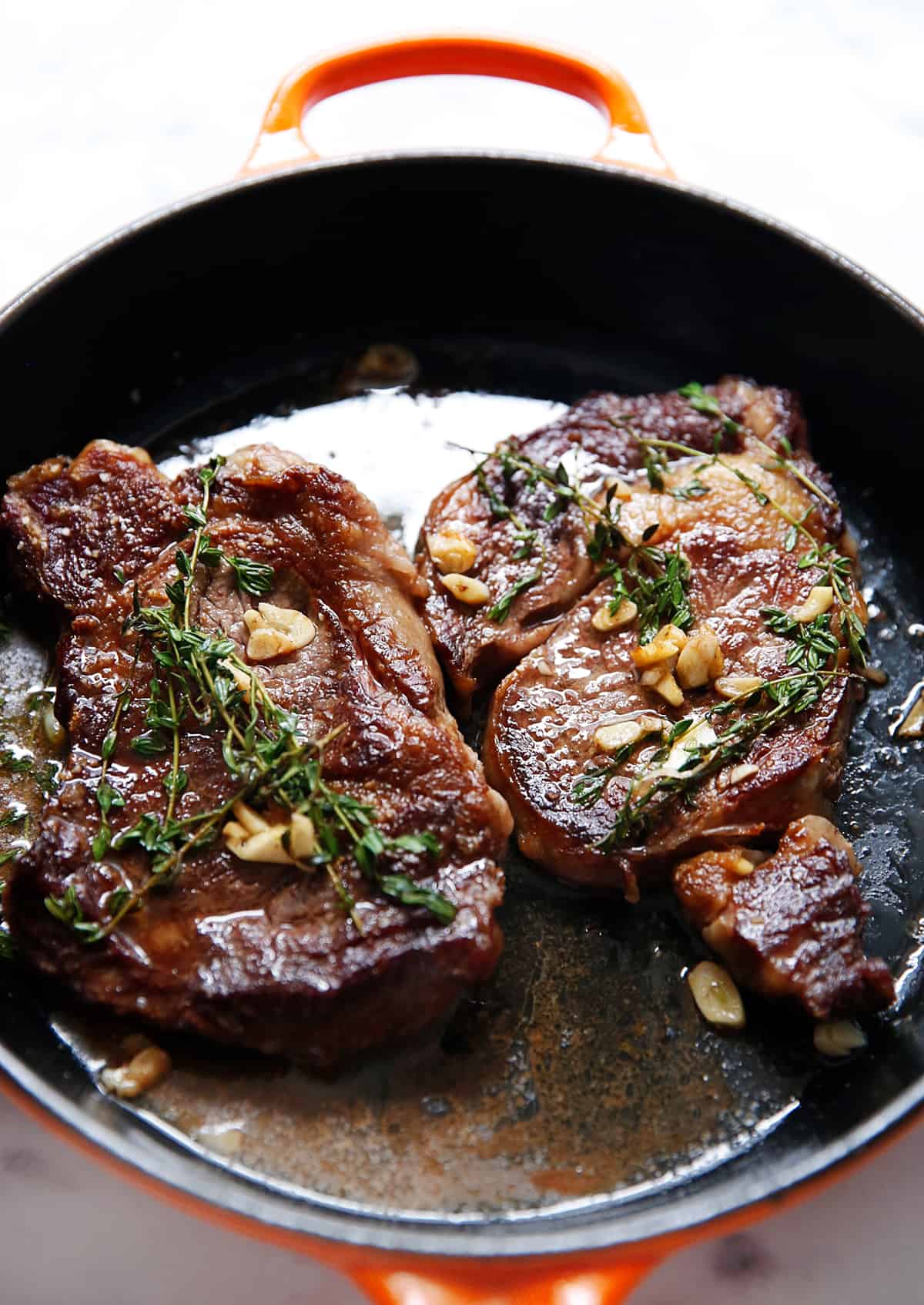 Vegan and Dairy Free Milk Guide
Most dairy free milks that you find in your local grocery store will have ingredients that are not Whole30-compliant such as carrageans or added sugar. Therefore, whipping up a batch of one or two easy and delicious dairy free milks for the week may be a great idea! They are free of any gums or stabilizers and truly all quick and easy to make. We have an almond, cashew, pecan, and coconut version for you to choose from! Skip the oat version to keep it Whole30-compliant. 
To find other meal plans that fit your lifestyle and learn how these meal plans were created, click here.