We tasted and tested so many dairy free and vegan milks to find the BEST and EASIEST ones for you to make at home! Scroll down for our Vegan and Dairy Free Milk Guide that dishes out all the details.
Vegan and Dairy Free Milk Guide
We drank a lot of non-dairy milk for you all! And we've got our favorites for sure! We've created recipes for all of them so you can try them at home. Even if you don't need to be dairy-free, these milks are nutrient dense and a great addition to any diet. They are free of any gums or stabilizers and truly all quick and easy to make. We hope you'll give some of them a try.
Here are our favorite dairy free milk choices and how to make them:
This is of course the most well known alternative milk. A simple process of soaking raw almonds and blending with fresh water. Homemade almond milk has tons of flavor, and you can concentrate the flavor by increasing or decreasing the amount of water it is blended with.
Cashew milk is so rich and creamy. It's also one of the easier nut milks to make because after you soak and rinse the cashews, you blend it with fresh water until creamy with no straining necessary.
Pecan milk is darker in color than the rest, and has a very nut forward taste. Similar to cashew milk this is a simple nut milk because it also doesn't need any straining.
Oat milk is a pretty neutral tasting milk, and we suggest adding a bit of salt and sweetener to help bring out the flavor. Oat milk is super creamy and thick, and our recipe doesn't require any soaking.
Who knew you had other options for coconut milk than buying it in the can? Coconut milk is made by quickly soaking unsweetened shredded coconut in hot water, blending and then straining. It's naturally sweet and creamy. It will separate and have a harder layer on top just like the canned coconut milk after it's been chilled.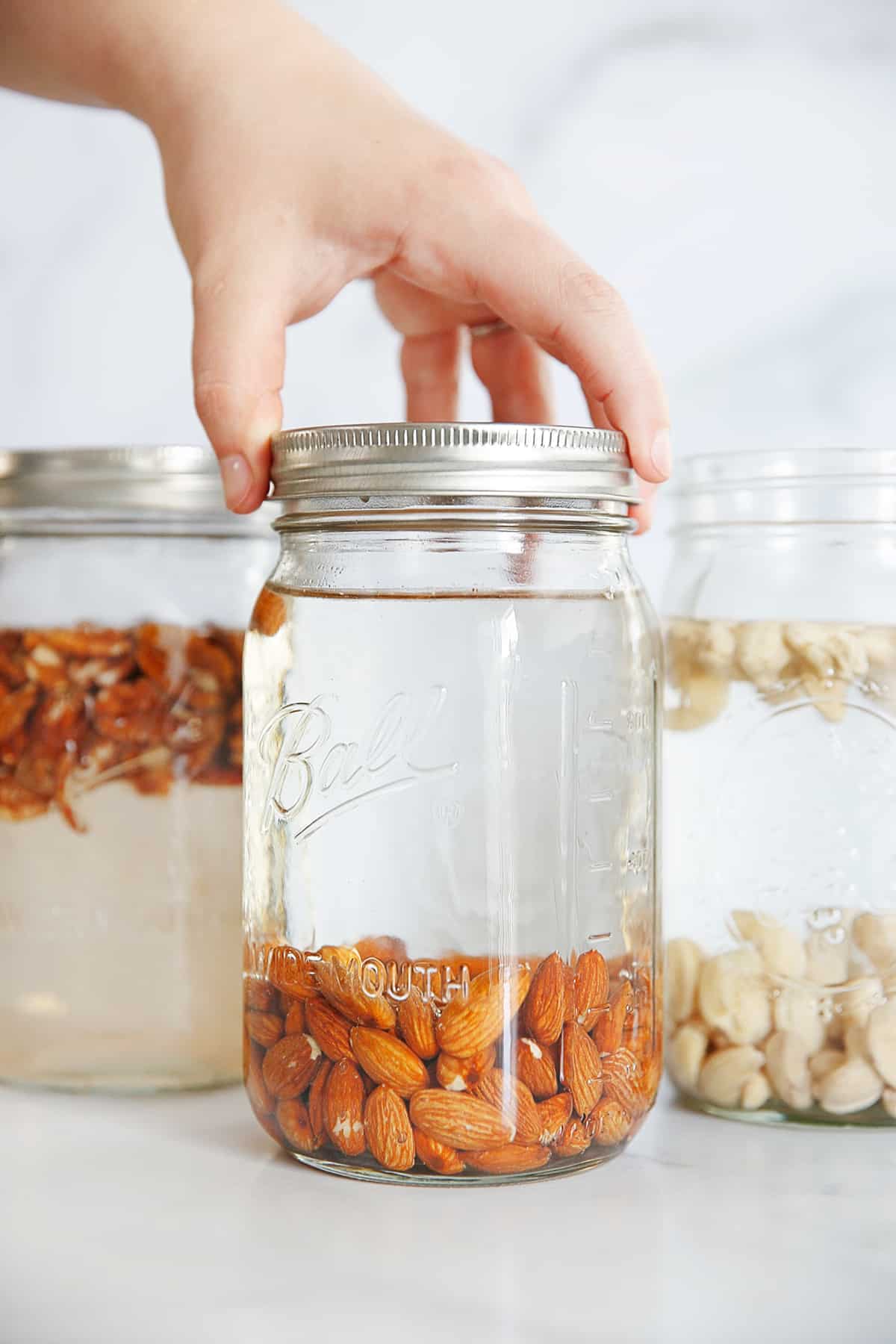 Tips for Making Alternative Milks:
Make sure to soak the nuts as directed and then drain and rinse them! Always blend with fresh water.
If you don't drink your tap water for any reason, do not use it to make this recipe. Alternative milk recipes call for filtered water, making the assumption that you do not drink your tap water. You'll be drinking the water you use to blend it, so make sure to use filtered water if you do not drink your tap water.
Finished alternative milk separates after it is chilled since there are no stabilizers or preservatives. Give it a good shake before you use it.
You can increase, or decrease the batch amount as needed. Nut milks are best when they're fresh, so to minimize waste make a smaller batch if you won't use it up as quickly. Most nut milks will last up to 5 days, but try to use them up quicker than that.
To prevent spilling the nut milk when transferring to a jar, use a ladle and funnel. Ladle the nut milk from the bowl into a funnel in the jar you plan to store. Nothing is worse than spilling half your precious milk!
Mix and match!
It's totally okay to mix and match these milks, especially the nut milks. We love the blend of almond milk and pecan milk, or cashew and almond milk together. Experiment and see what works best for you! Making them together is okay, even though technically you don't have to strain some of the milks. For instance, when making almond and cashew together we do blend and strain both of them at the same time.
Other alternative milks not mentioned, but available to purchase in store:
Soy milk
Flax milk
Rice milk
Hemp milk
Macademia milk
Recipes to use with alternative milks:
Other ways to use milk:
Smoothies
Cooking (think curries and soups)
Baking
Drinking straight from the glass
Coffee and teas (hello, matcha latte or golden milk latte!)
Overnight Oats (like these)
Popsicles
NOTE: We love getting our nuts cheaper in bulk online or at Trader Joe's!
PIN IT FOR LATER: