These Cajun Garlic Shrimp Noodle Bowls are the perfect 20 minute meal!
Simple weeknight dinners. That's what I'm all about these days, along with easy lunches and on-the-go snacks and breakfasts- too!
I'm getting the vibe (via my Facebook page), that many of you are in the same boat, too.
To preface this post: I love my spiralizer. I use it at least once of week and usually don't stray far from my beloved zucchini linguine.
This dish comes together in 15 minutes and can be adjusted based on the veggies you have on hand! Cajun-y, garlic-y, buttery deliciousness.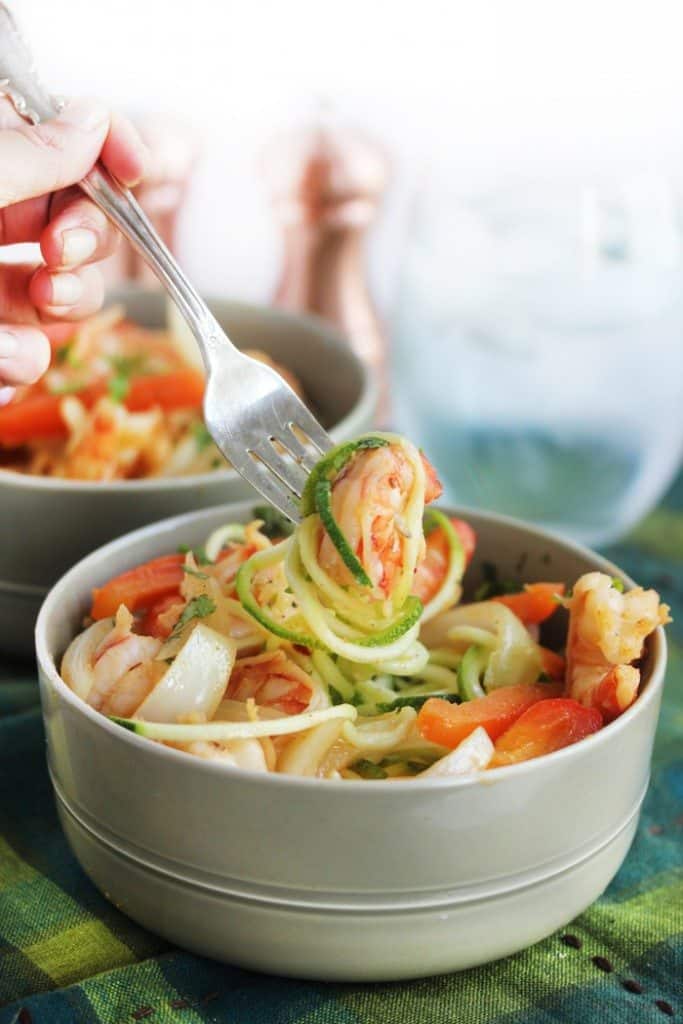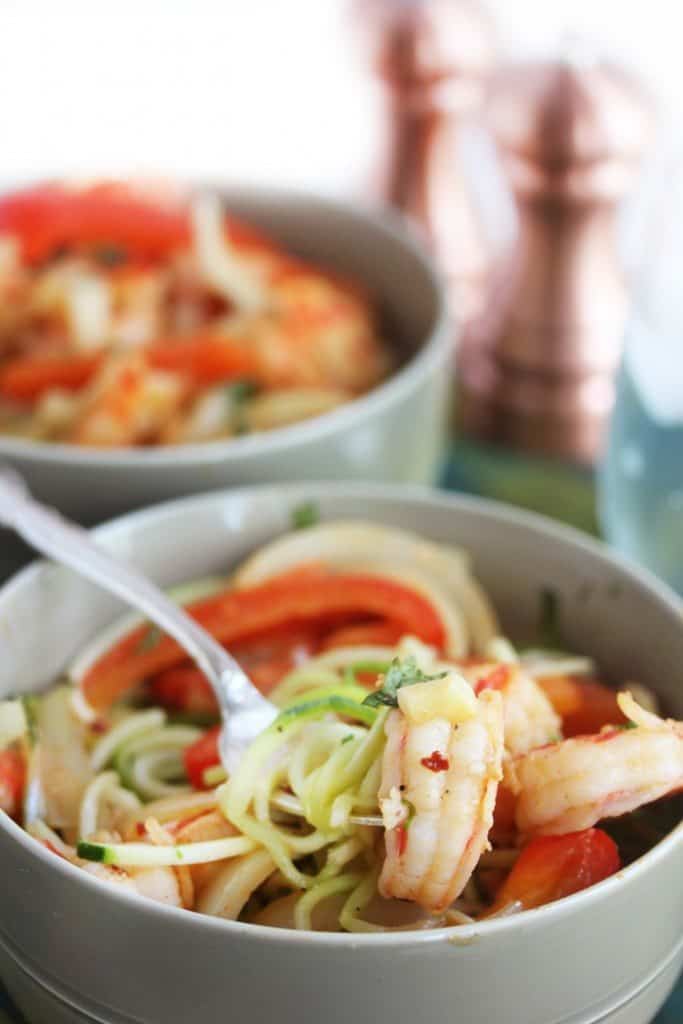 Cajun Garlic Shrimp Noodle Bowls
Ingredients
3 cloves garlic, crushed
3 tablespoons grass-fed butter
10-20 jumbo shrimps, detailed
Cajun seasoning
Other
Instructions
Spiralize your zucchini using a spiralizer or even a mandolin will work, set aside
Combine cajun seasoning in a bowl and toss with shrimp
Heat butter and garlic in a pan over medium-high heat.
Add in red pepper and onion and sauté for 3-4 minutes.
Add in cajun shrimp and let cook until opaque.
In a separate pan heat remaining tbsp of butter and lightly sauté zucchini noodles for 3 minutes.
Place zucchini noodles in a bowl and top with garlic cajun shrimp and veggie mixture.
Taste and add salt and seasoning as desired.
Do you have a spiralizer? What's your favorite dish to spiralize?
use our hashtag!
I am so excited that you are making a recipe and would love to see how it turns out! Make sure to use the hashtag on social media!
#LEXISCLEANKITCHEN
share this post!
subscribe to the email list!