This Cranberry Orange Margarita is a festive spin on your classic Margarita, perfect for your next party!
Fresh squeezed orange juice, tequila, a touch of real cranberry juice, and a dash of sweetness and orange zest make this margarita the perfect holiday cocktail!
You know what time of the month it is… my collaborative blog post with my blogging besties! And this month we've pulled out the stops to bring you festive and healthier cocktails.
I want all of those right now, and it's only 11am!
---
Get festive this winter and make these delicious and refreshing Cranberry Mojitos! They're made with all the classic mint mojito flavors with a splash of cranberry juice.
This coconut chai hot toddy is made with a generous splash of dark rum, spices and creamy coconut milk for the perfect cozy holiday drink.
This Pomegranate Champagne Martini makes the perfect celebratory cocktail for your next party. It's sweetened with a touch of honey and pomegranate juice for a healthier drink recipe.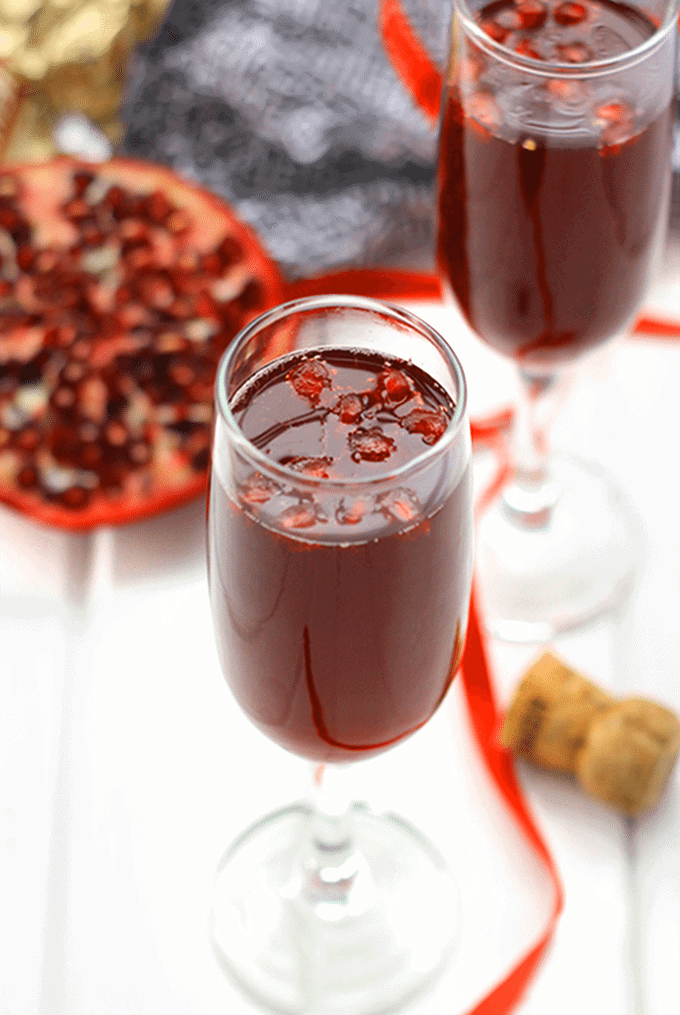 This Almond Joy Martini is a rich and nutty cocktail featuring chocolate coconut water, vodka and a splash of amaretto. It's perfect for holiday parties and a tad healthier since it's made with coconut water.
---
Are you ready for some festive margaritas?! I know I am.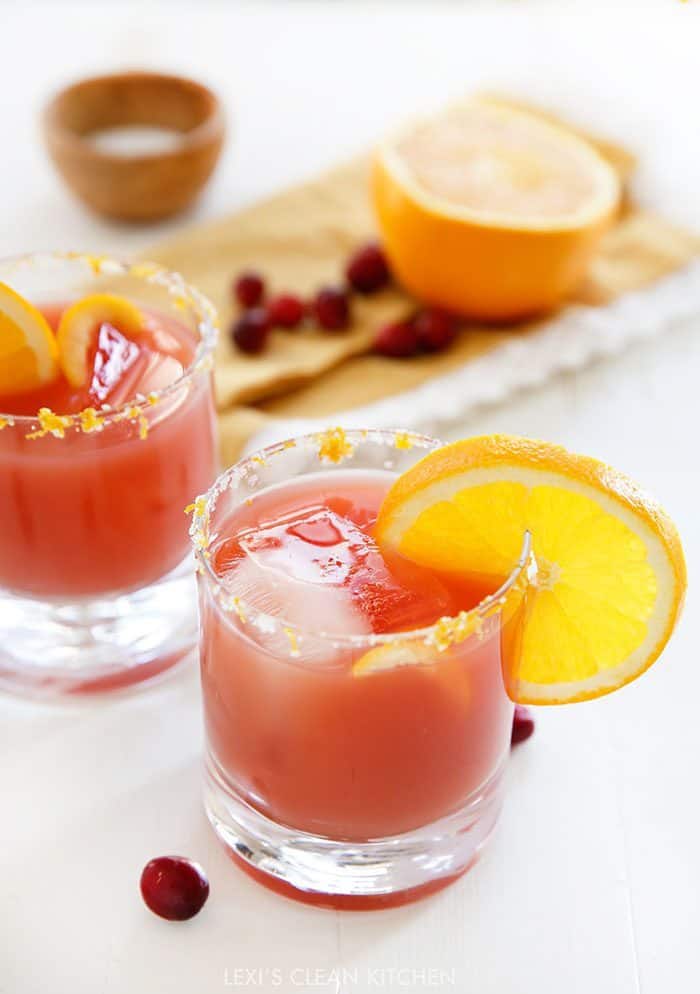 Cranberry Orange Margaritas
2015-12-11 22:39:06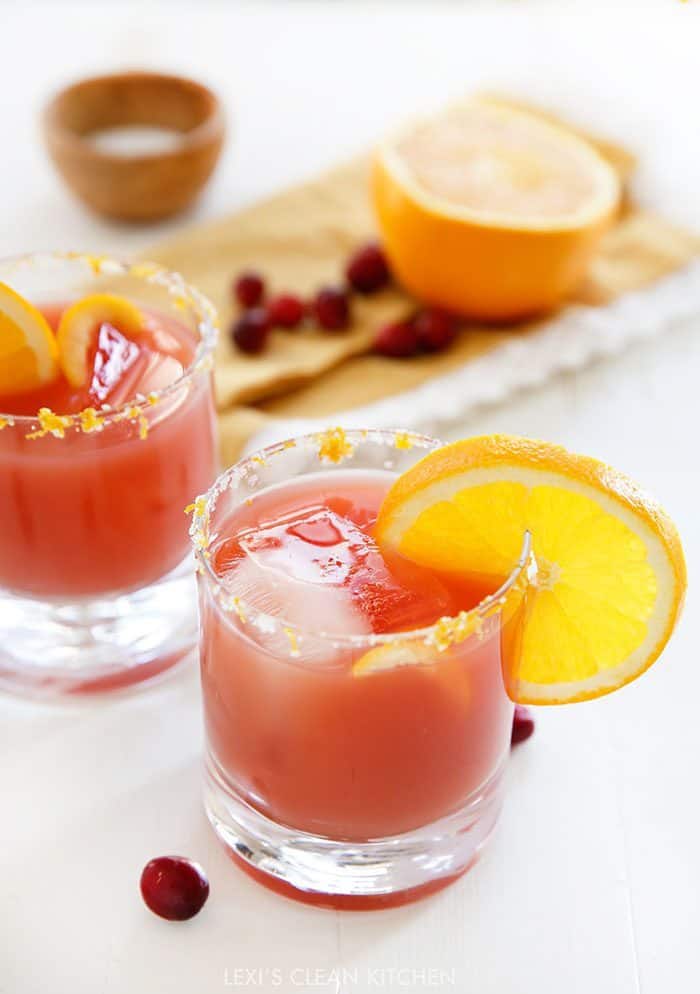 Serves 6
Big Batch (6 glasses)
1 1/2 cups tequila (I use silver)
2 cups cranberry juice
1/2 cup freshly squeezed orange juice
1/4 cup orange liquor
2 tablespoons maple syrup, more or less to taste
Orange slices, for serving
To make just one drink
1 1/2 - 2 ounces tequila (I use silver)
2 1/2 ounces cranberry juice
1/2 ounce orange juice
1/2 ounce orange liquor
1 teaspoon maple syrup, more to taste
For the rim
Sea Salt
Orange Zest
Big Batch
Combine all ingredients in your pitcher and stir to combine
When ready to serve, salt the rims with orange zest and coarse salt, 4-6 glasses
Add ice cube to each glass and pour the margaritas over the ice
Add orange slices and serve
To make just one drink
Salt the rim of your glass with orange zest and sea salt
Combine all the ingredients in your cocktail shaker and fill with ice
Shake until combined and then strain into your glass
Add orange slice and enjoy
Notes
*I prefer to use tart cranberry juice with no added sugar and sweeten lightly with maple syrup. You can start with a little maple and add more as desired.
**Adjust tequila to your desired amount (maybe you'll want a little more or less depending on your crowd)
***Place a little of the juice from the orange on a plate and dip your glass into it before salting the rim, this helps it stick!
***Big Ice Cube Tray: HERE
Lexi's Clean Kitchen http://lexiscleankitchen.com/