I hope your holiday weekend is wonderful, and filled with tons of love, laughter, and delicious food! Now, you may want to whip this up for your weekend festivities, or keep this in your pocket for next week, and moving forward into January.
We are going to clean up our diets this January (yes, you are joining me!), and that includes looking into the store-bought ingredients we are buying. Store-bought dressings often contain WAY too many ingredients and sugars. Seriously, check out some of those labels next time you're in the store! Since every good salad needs a good salad dressing, we need to make a little guide to save for future reference!
Making your own dressing is easy breezy. It takes under 10 minutes and the options are endless. Today with American Express, let's build some dressing together!

BASE:
4 Tablespoons Oil:
Extra-virgin olive oil, avocado oil, walnut oil, etc.
2-3 Tablespoons Vinegar:
Apple cider vinegar, rice vinegar, red wine vinegar, sherry vinegar, champagne vinegar, balsamic vinegar, etc.
FLAVOR OPTIONS:
1 Teaspoon Sweetener (more as desired):
Raw Honey, Pure Maple Syrup, Coconut Palm Sugar, Maple Sugar.
1 Teaspoon Mustard:
Dijon, Grainy, Honey, etc.
1/4 Teaspoon (a pinch or two) Dry Herbs of Choice:
Basil, Dill, Rosemary, Cilantro, Parsley, Italian Seasoning, etc.
1/3 Teaspoon (a pinch or two/three) Seasoning of Choice:
Garlic, Salt, Pepper, Cayenne, Paprika, poppy seeds, etc.
OTHER:
Lemon juice, lime juice, lemon zest, lime zest, fresh fruit, fruit juice, cinnamon, cocoa powder, fresh garlic cloves, homemade mayonnaise, toasted nuts, shallots, truffle oil, ginger, coconut amino, fresh herbs.
---
Salad dressings are totally customizable based on taste! Maybe you'll add additional sweetener or vinegar. Maybe you'll add fresh garlic and mayonnaise and make it creamy. Play around for your perfect dressing.
Try these dressings below! Click the images to see the recipe.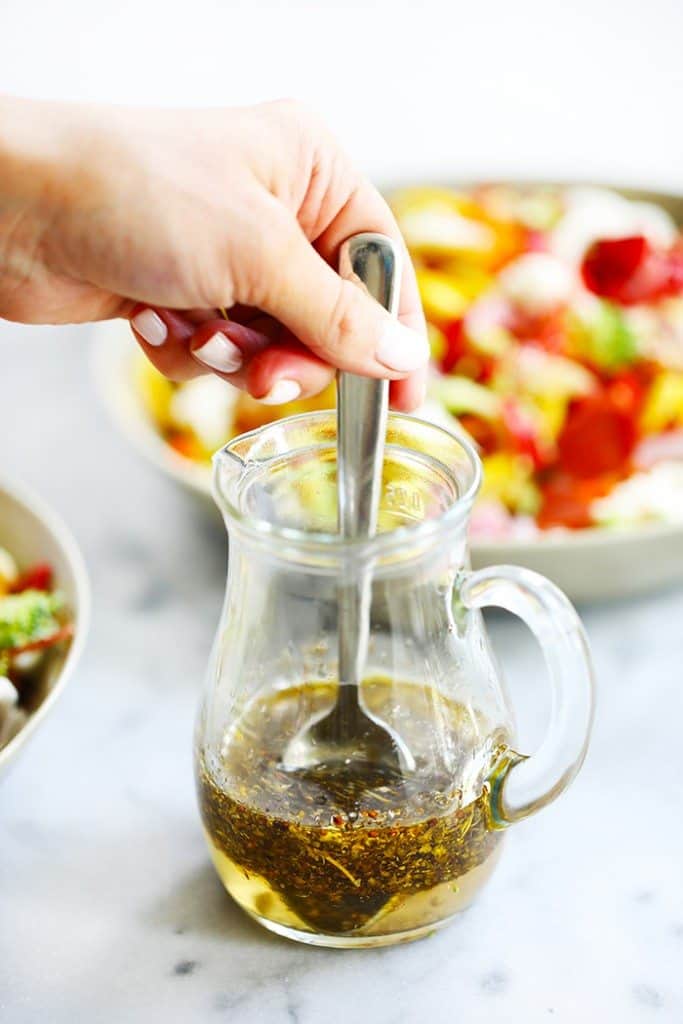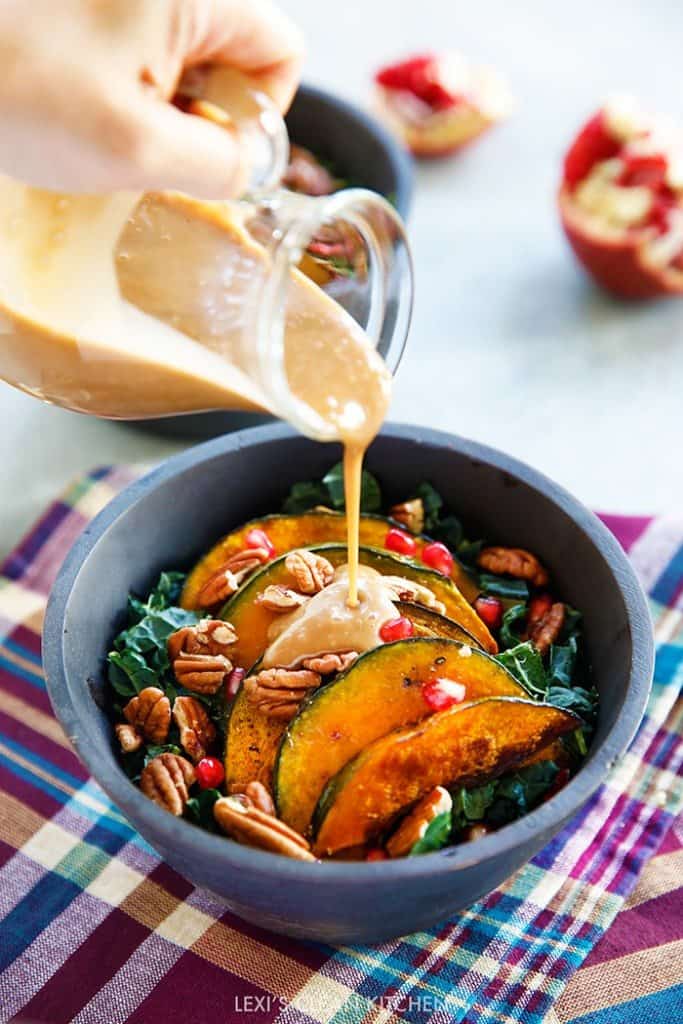 What is your favorite salad dressing?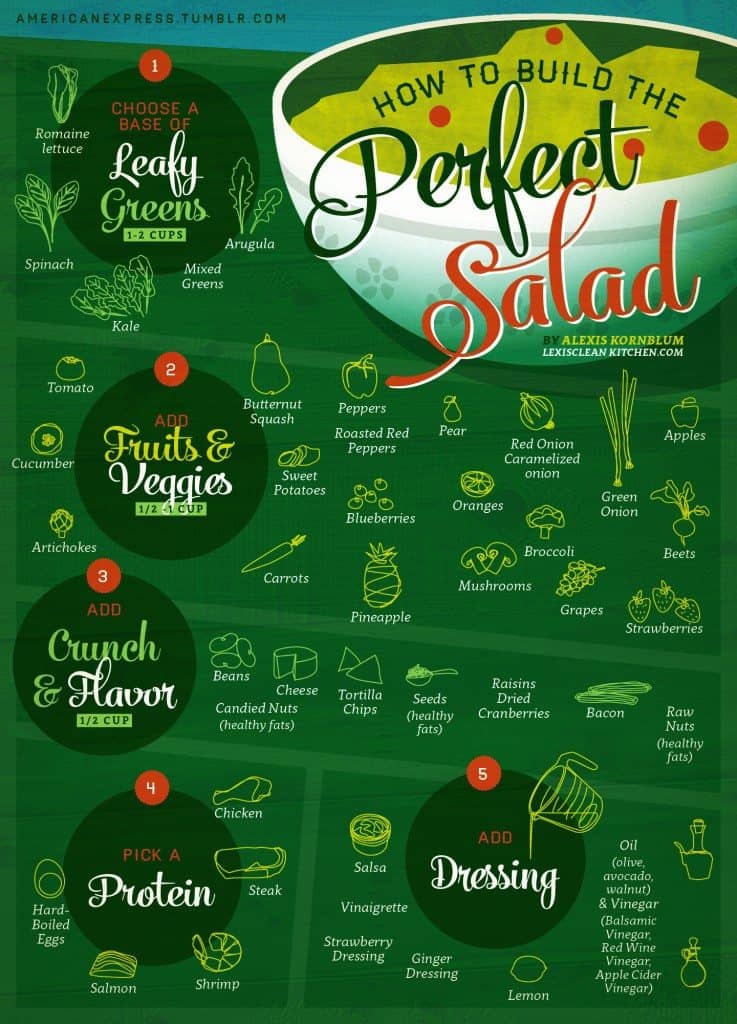 ---
Use Membership Rewards® points for some of my favorite salad items!
use our hashtag!
I am so excited that you are making a recipe and would love to see how it turns out! Make sure to use the hashtag on social media!
#LEXISCLEANKITCHEN
share this post!
subscribe to the email list!