Cauliflower can do just about anything these days if you wish it hard enough! And these Healthy Cauliflower Recipes will show you so many ways to use this amazing vegetable. All of these recipes are gluten-free, with many options being Paleo and Whole30 friendly, too.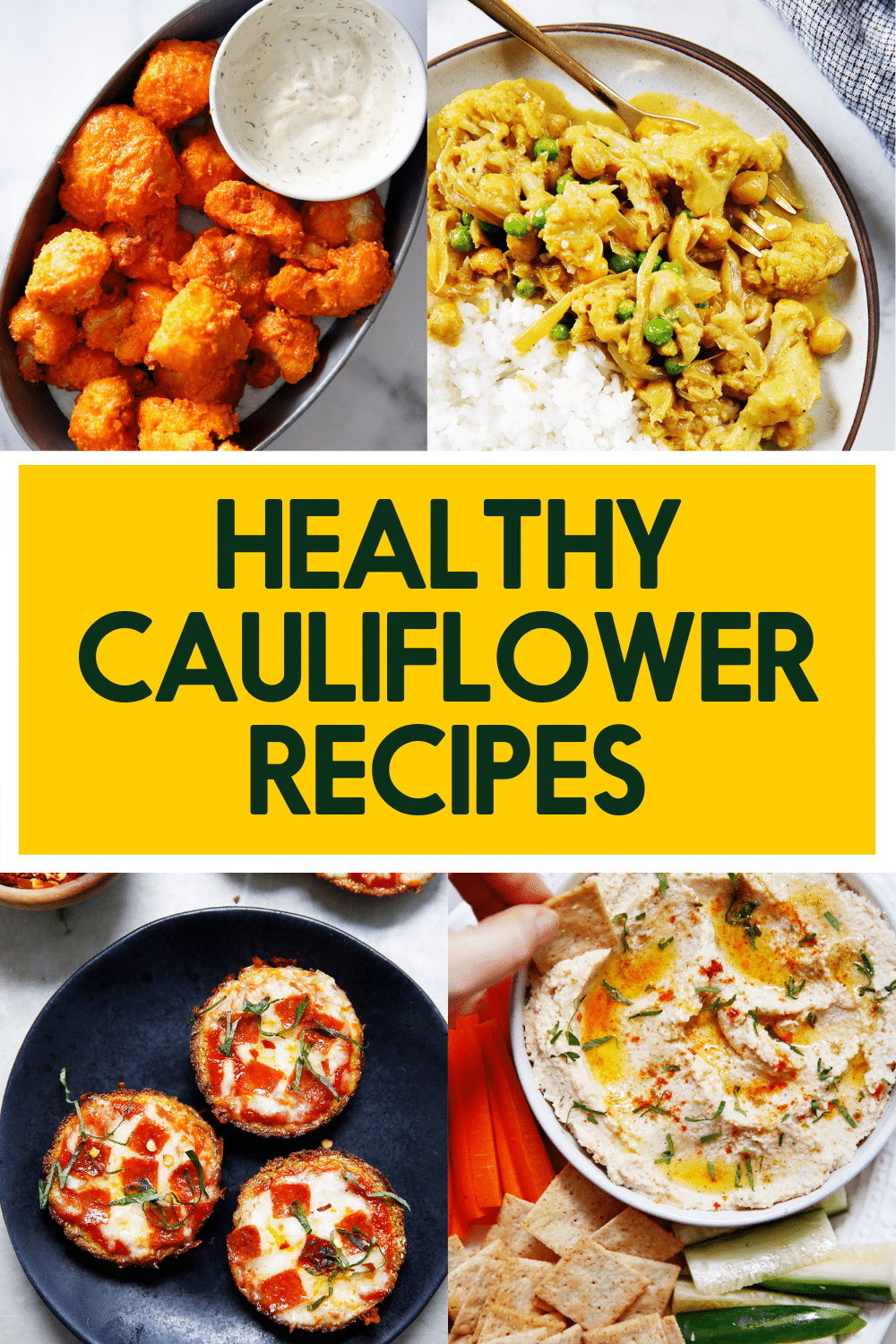 Our Best Cauliflower Recipes
We love cauliflower around here, because this hearty cruciferous veggie can be used in so many different ways. It's of course, a healthy and delicious vegetable all on it's own, but we love using it to lighten up and transform some favorite dishes, such as pizza, hummus and curry. We're sharing our favorite cauliflower recipes, whether you are a diehard cauli-fan or a little on the fence, to get more of this powerhouse nutrient into your diet.
What's so Good About Cauliflower, Anyways?
[elementor-template id="461417"]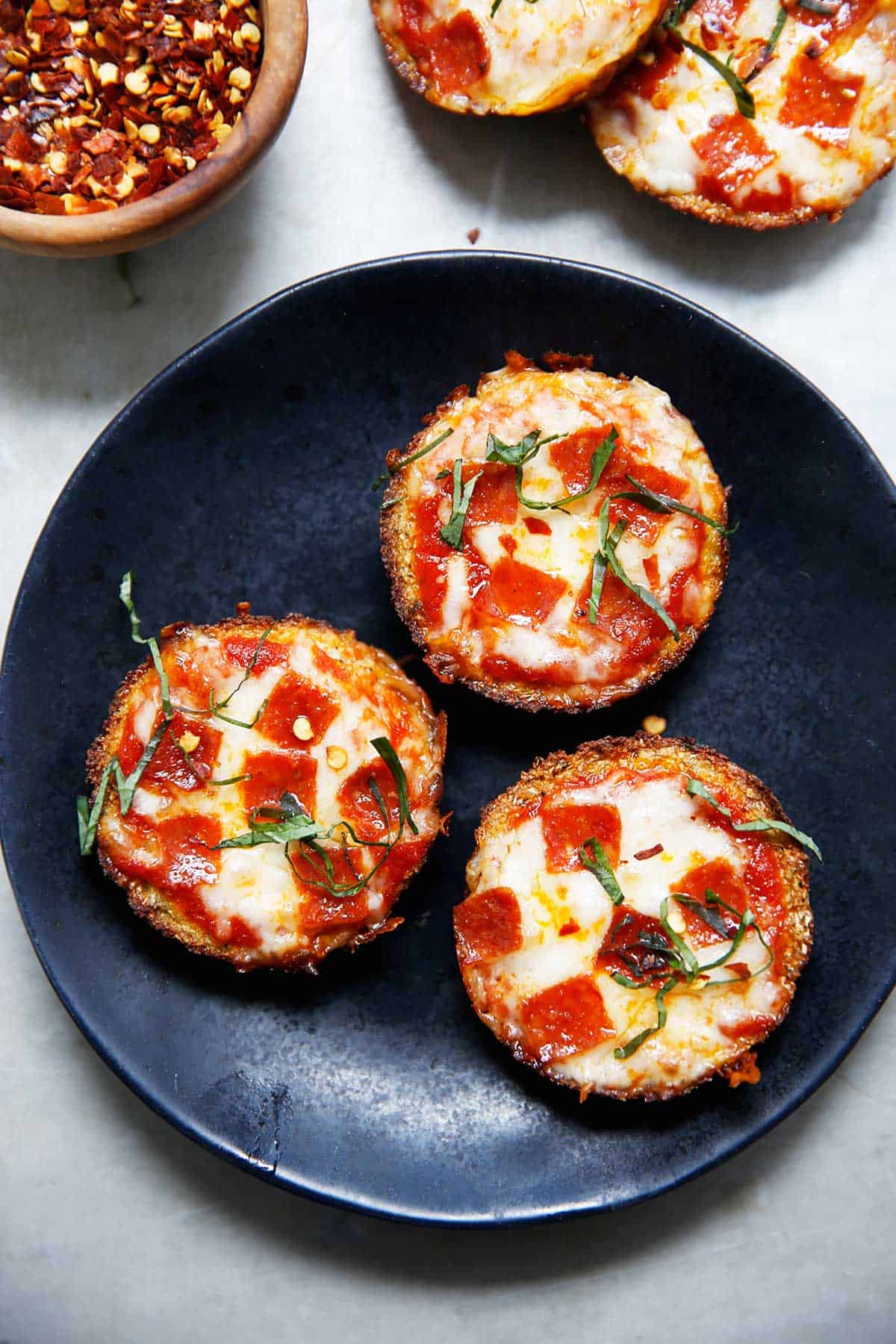 Cauliflower Pizza Bites (Gluten-Free and Grain-Free): These gluten-free & grain-free Mini Cauliflower Pizza Bites are the PERFECT weeknight dinner, grab-and-go lunch, or party appetizer. This bite-size cauliflower pizza crust recipe can fool even the non-cauliflower lover! They are low carb, keto, and paleo-friendly if you omit the cheese, and so delicious!
Cauliflower Hash Browns: Looking for a low carb hash brown alternative? These paleo-friendly and keto Cauliflower Hash Browns are the perfect addition to any breakfast, and they freeze so well, too!
Greek Cauliflower Rice Pilaf Bowls: These Greek Cauliflower Rice Pilaf Bowls is from my friend Lindsay from Cotter Crunch! Think of this bowl as a deconstructed dolma, but lighter and lower in carbohydrates. We're using grape leaves as part of the pilaf, which brings a nice additional crunch to the cauliflower rice.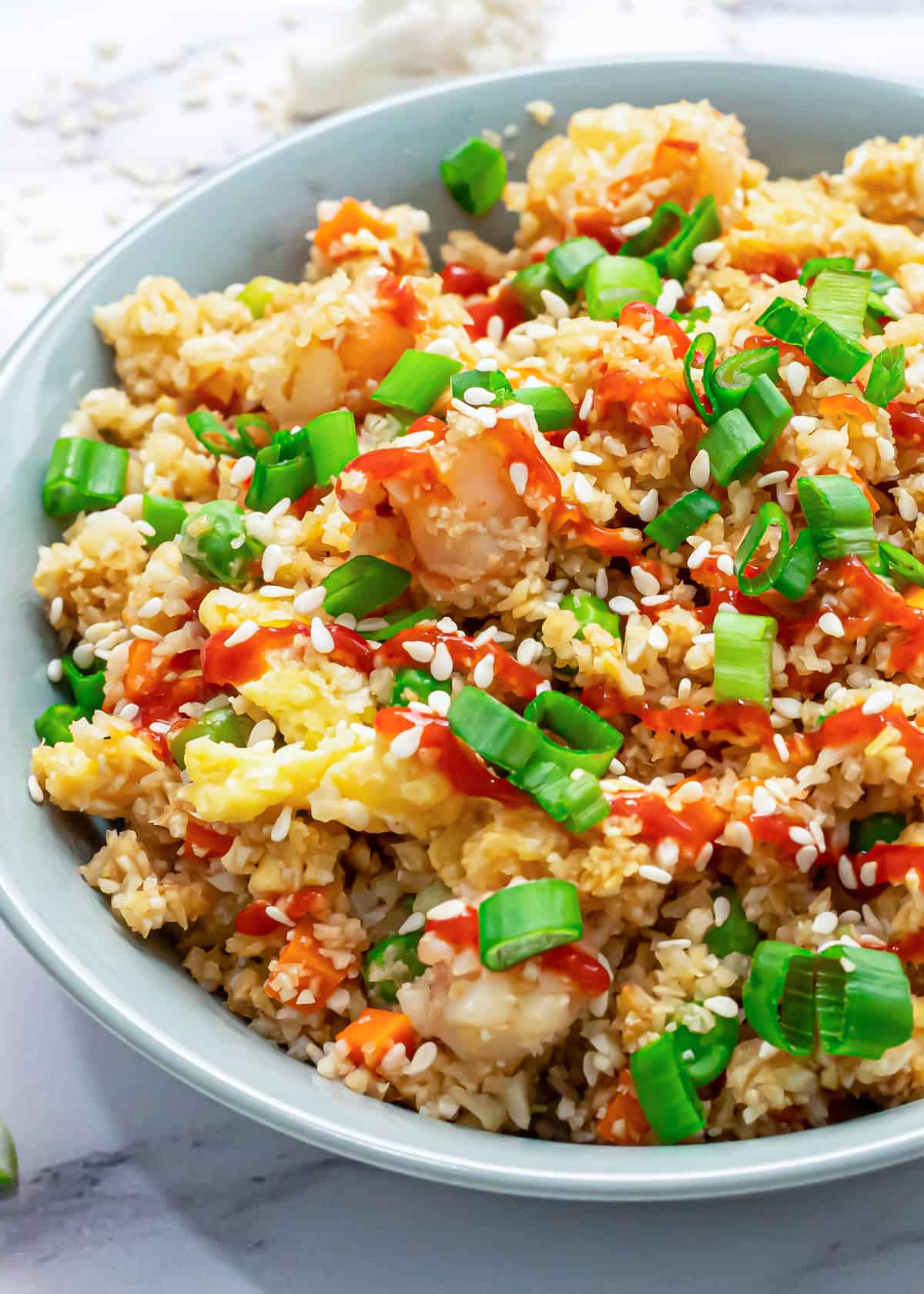 Cauliflower Fried Rice: There couldn't be an easier dish to make for dinner than this healthy fried rice recipe. This fried "rice" veers off the path from the classic by skipping out on the actual rice and replacing it with low-carb rice made from cauliflower. It's simple, yet delicious. This low-carb, Paleo, and Whole30-friendly healthy dish is easily customizable based on what you have on hand.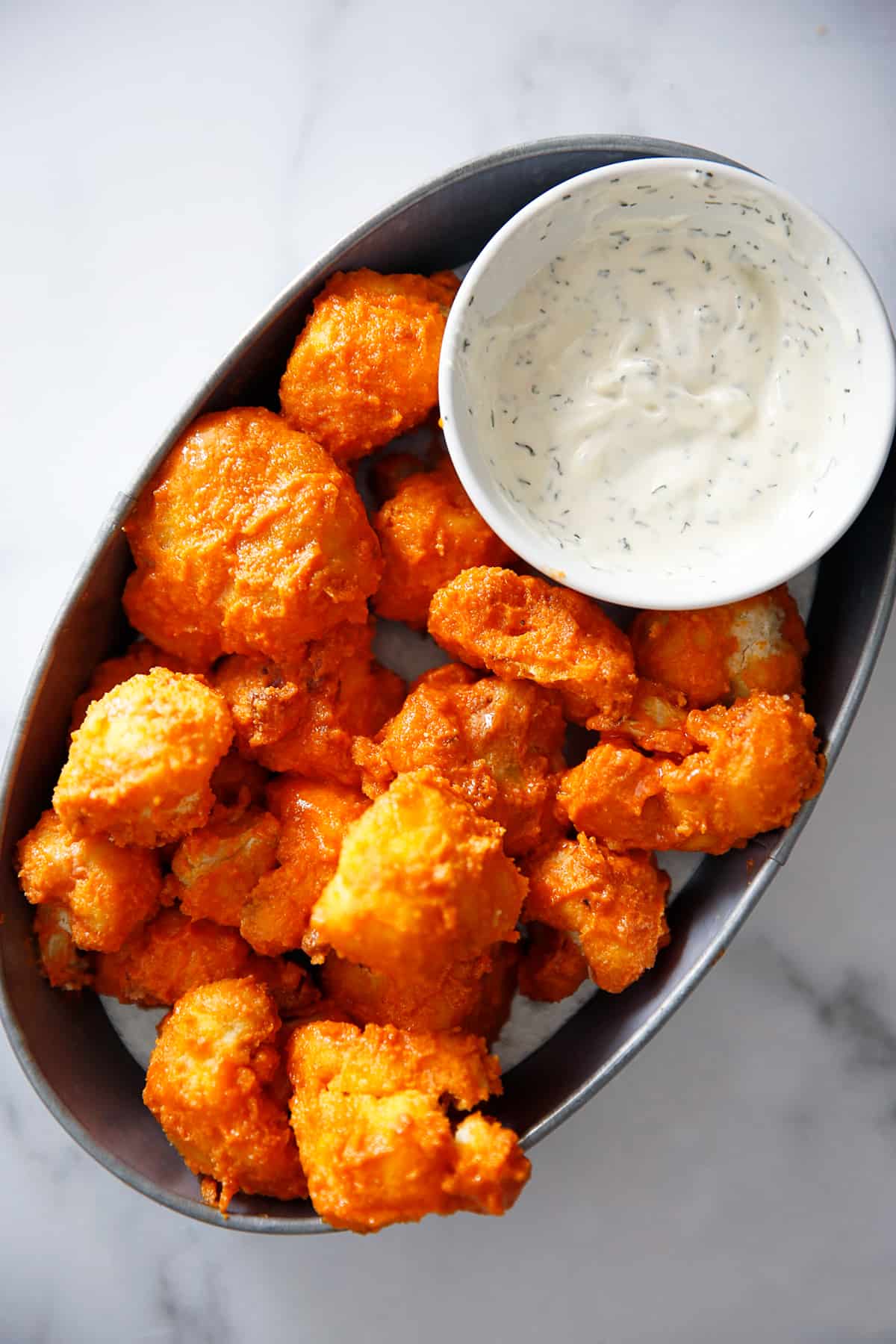 Air Fryer Buffalo Cauliflower Nuggets: These buffalo cauliflower nuggets come from my friend Gina from Skinnytaste and they are made in the air fryer! These are downright addictive, with a crispy exterior coated in an easy spicy buffalo sauce. These easy vegetarian bites are gluten-free and low carb, with an option to make it paleo and dairy-free.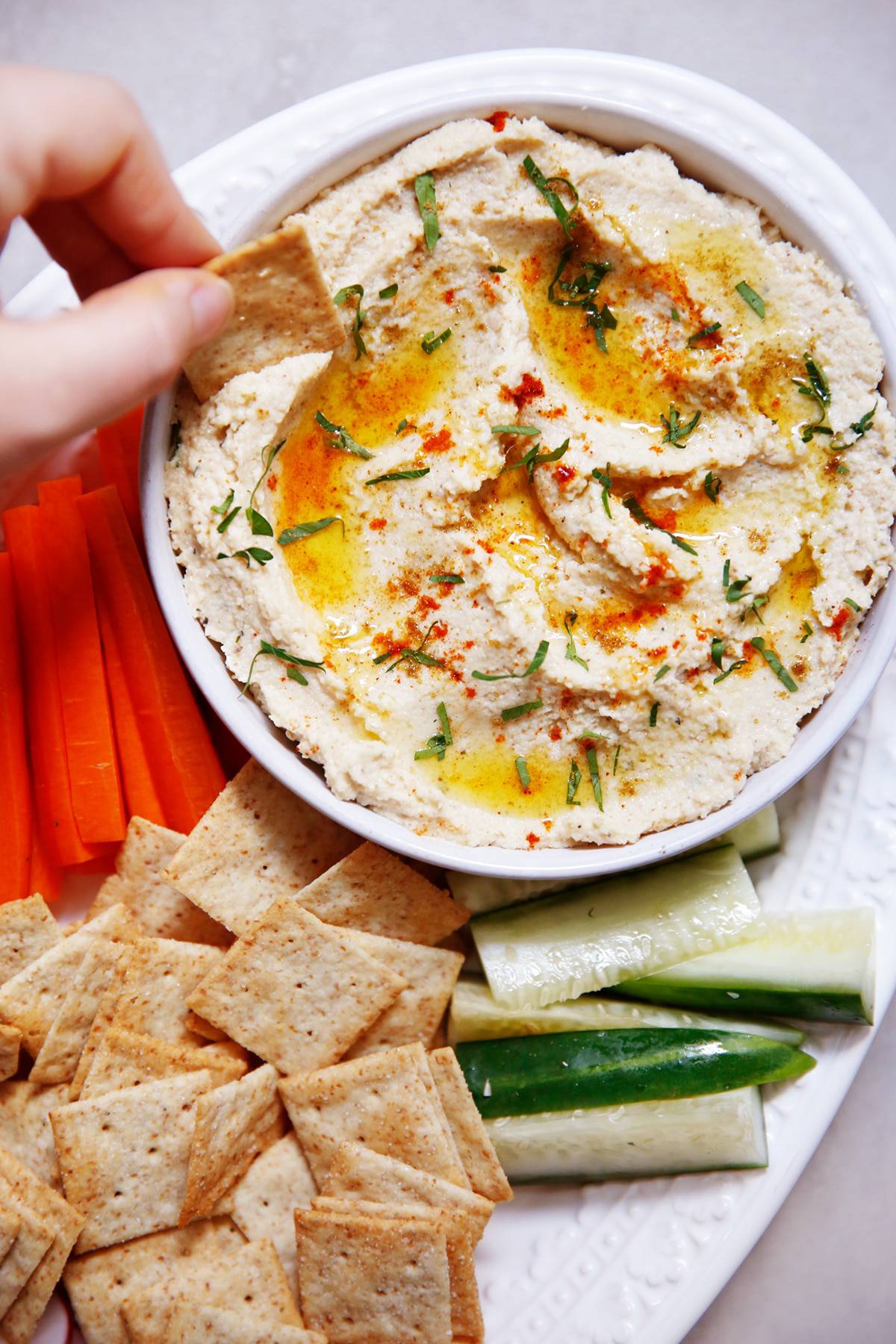 Cauliflower Hummus: This homemade hummus recipe is so simple to put together and is a great vegan and legume-free alternative to traditional hummus. It's Whole30, Keto and Paleo-friendly and truly you wouldn't notice it wasn't traditional hummus.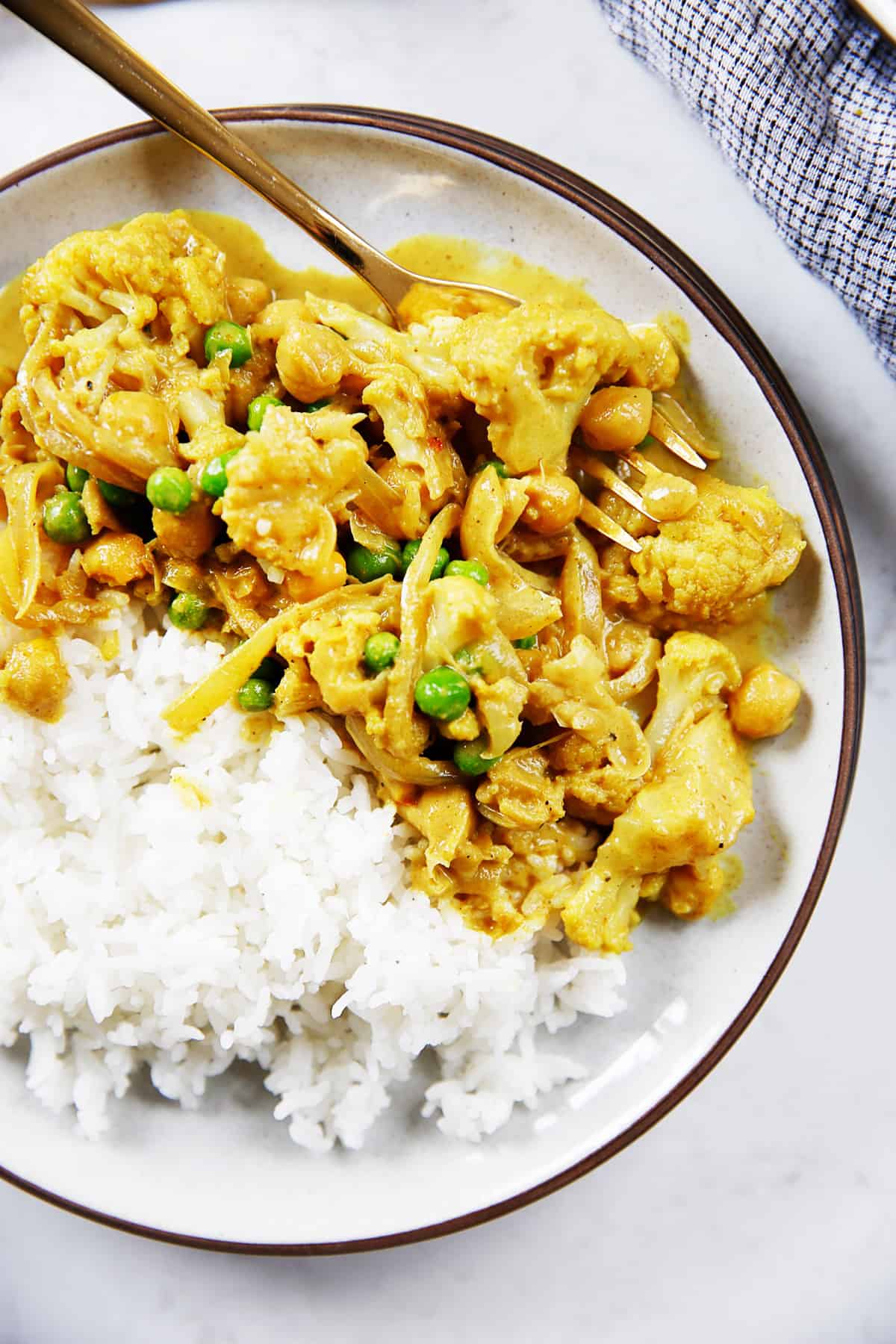 Slow Cooker Chicken Curry: Using just a few kitchen staples, this Indian-inspired easy curry is a meal everyone will love. This vegan dish is dairy-free and gluten-free and perfect for when you need a quick dinner solution! It's flavorful and so comforting.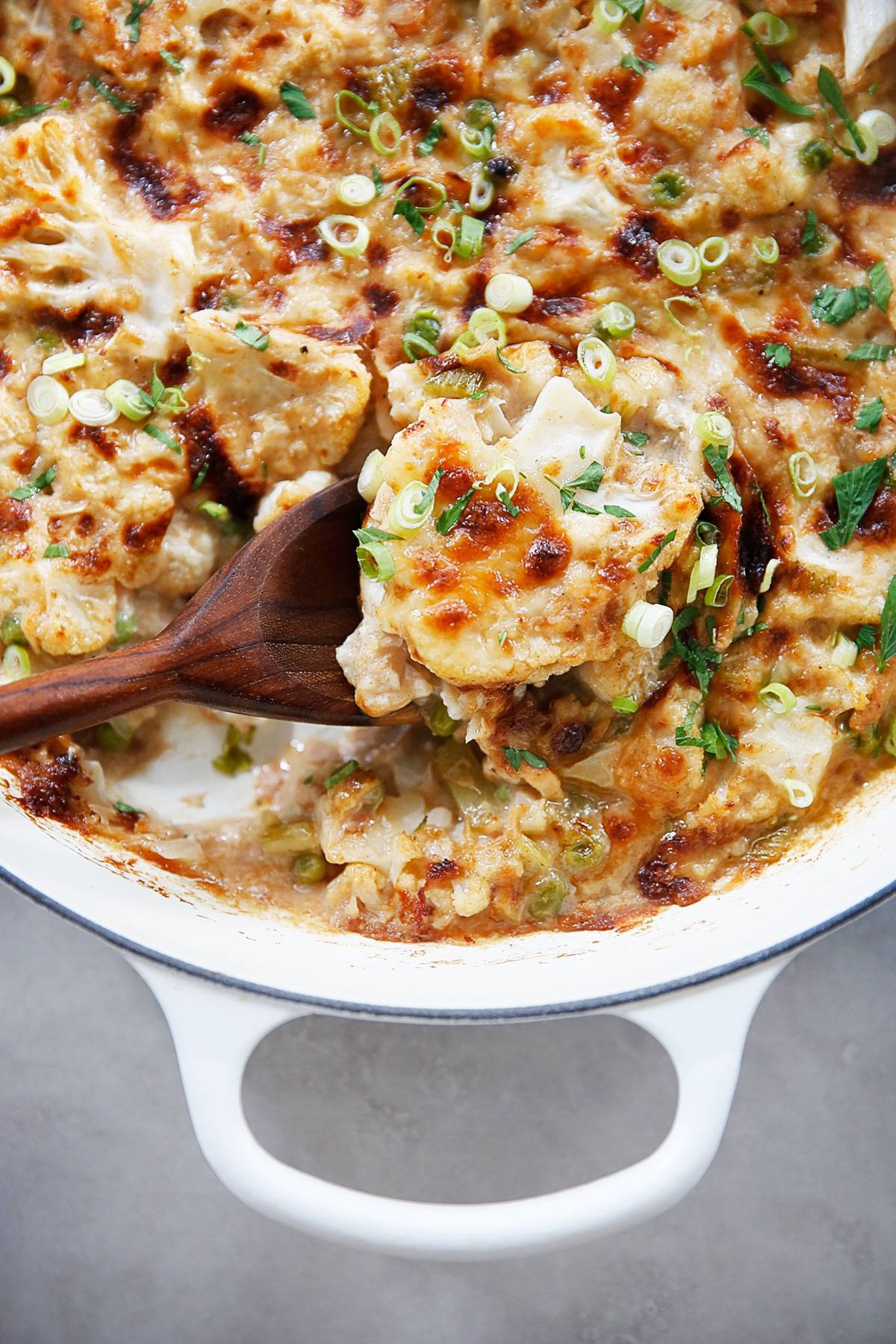 Tuna Casserole (With Cauliflower): This healthy tuna casserole is low-carb thanks to some added cauliflower! It's easy to prepare, comes together in one casserole dish, and is packed with protein, veggies and we've offered two versions to make it low-carb with or without gluten-free pasta.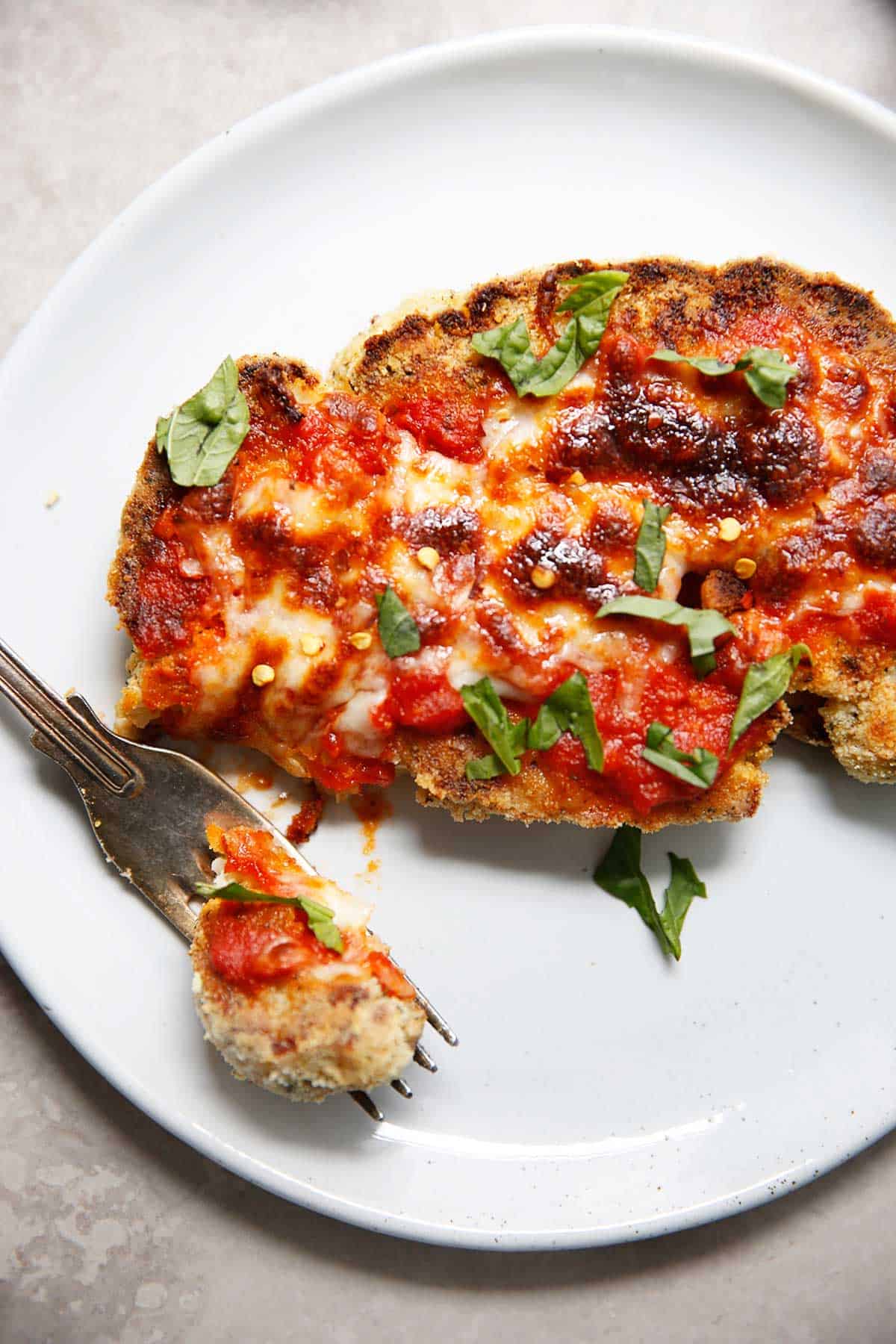 Cauliflower Parmesan (Gluten Free): This baked Cauliflower Parmesan is my new favorite meatless recipe. Breaded cauliflower steaks made into a classic Italian dish that even the meat lover will enjoy! It's gluten-free, grain-free, vegetarian, hearty, and so delicious!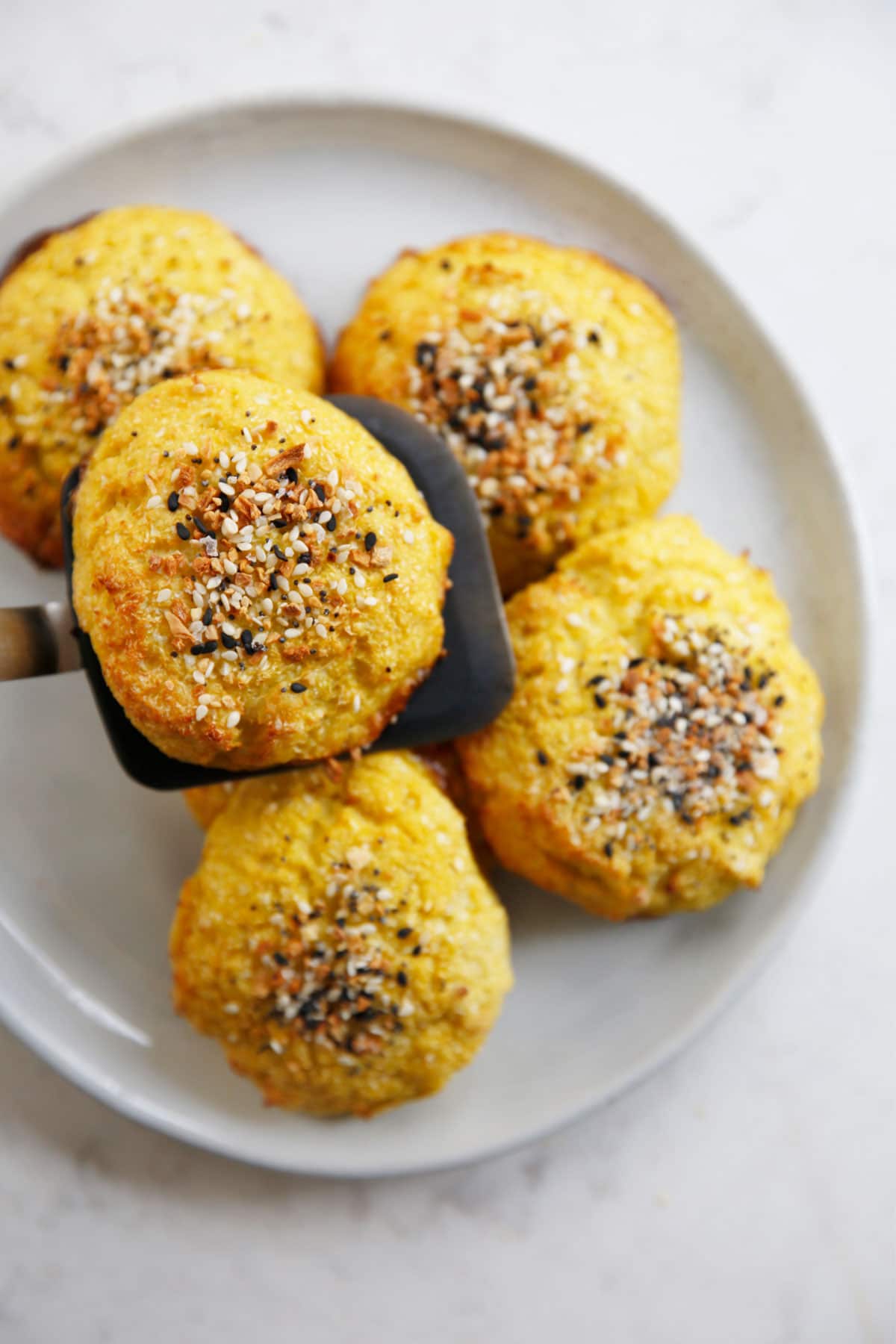 "Everything Bagel Cauliflower Rolls: A simple-to-make side dish or snack, these 'Everything Bagel' Cauliflower Rolls are where healthy meets delicious! Using simple ingredients, and our favorite vegetable we like to magically transform, these rolls have been a fan-favorite for years!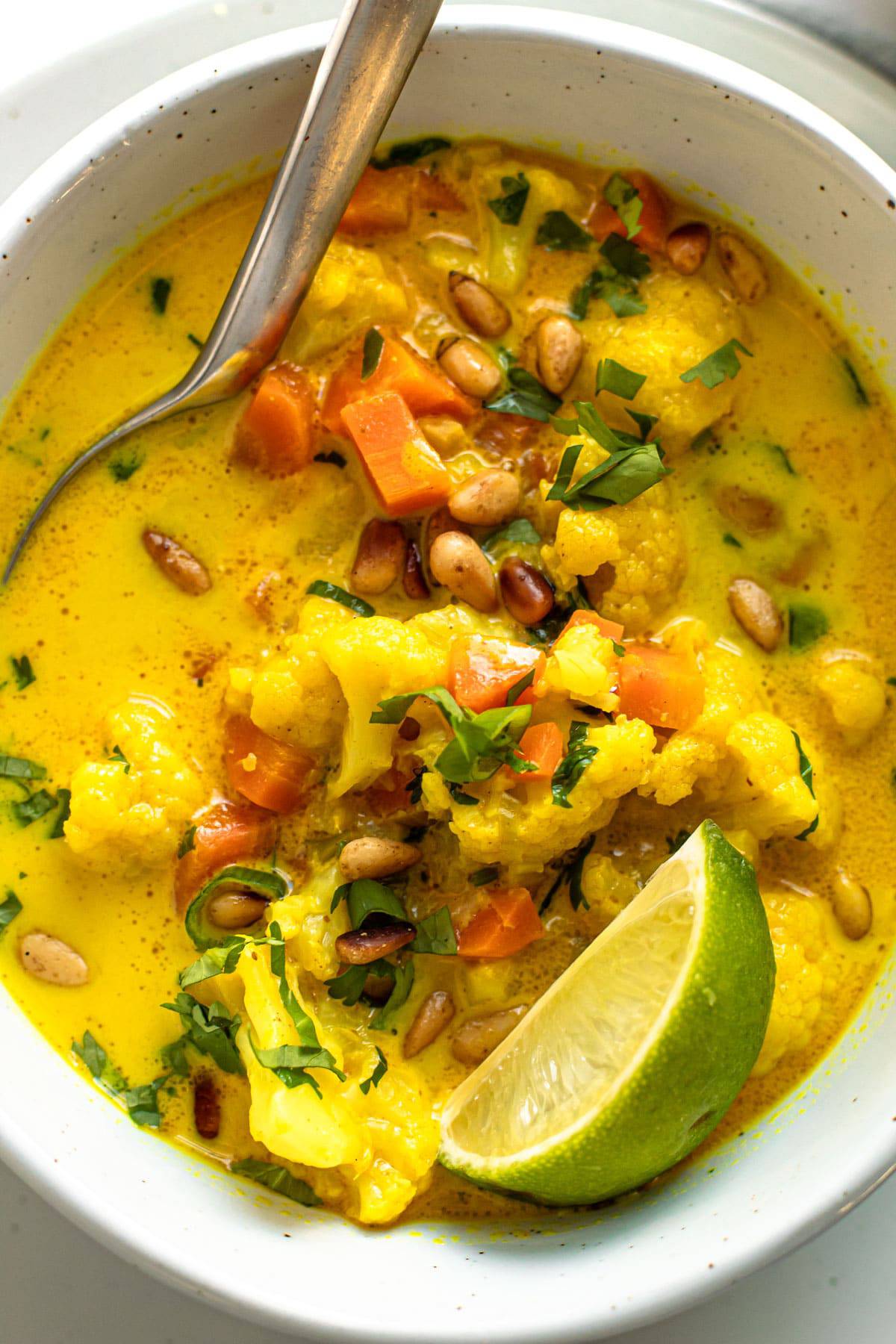 Vegan Cauliflower Soup with Ginger and Turmeric: Made with ginger, turmeric and coconut milk, this soup is both healthy and downright delicious. It's also a cinch to put together, taking less than 25 minutes from start to finish.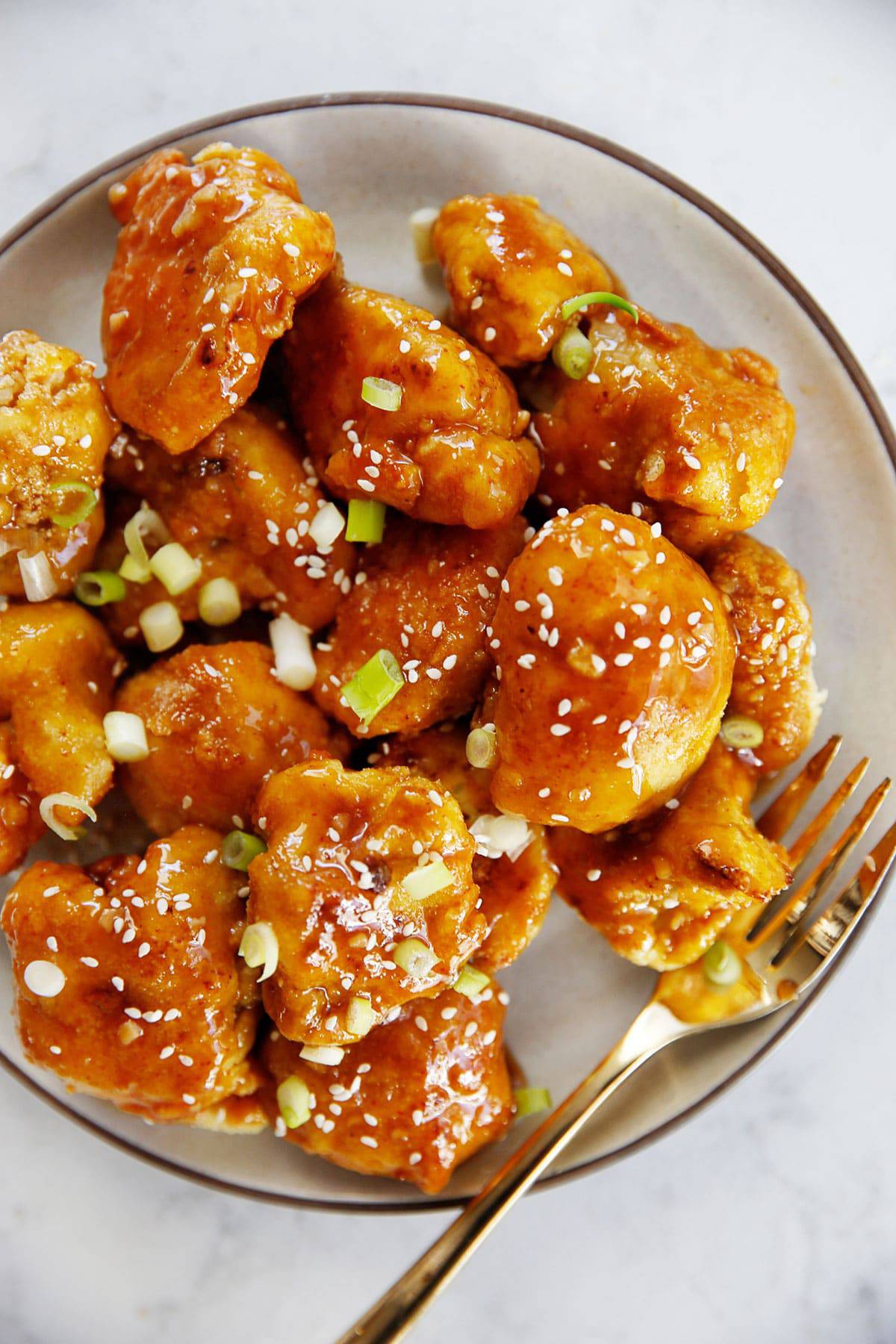 Asian Cauliflower Wings: With a crispy coated exterior and a sweet and spicy sauce coating, these baked Asian Cauliflower Wings are downright addictive. These easy vegetarian bites are gluten-free, dairy-free and Paleo-friendly. We also offer instructions for cooking in an air-fryer too!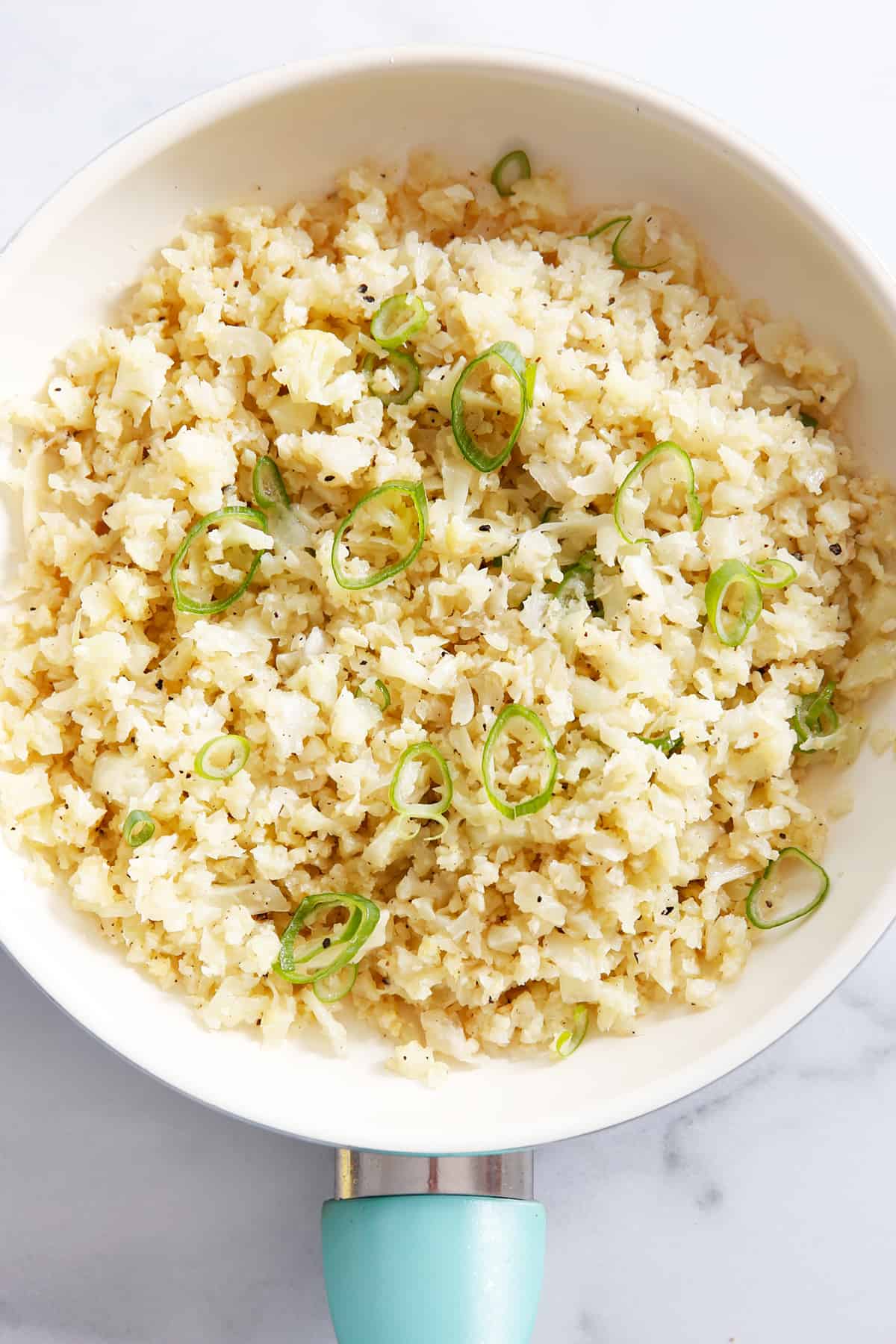 And last but not least, the cauliflower recipe that masquerades as rice: Cauliflower Rice! You can find cauliflower rice in most grocery stores these days, but if you've never made (or eaten) it, learning how to make cauliflower rice may seem difficult or time-consuming. But trust us, it's easy peasy! We're offering two different methods on how to make it, giving you all the tips you need to know about storing it and letting you in on our favorite way to cook it up.
What is your favorite way to sneak cauliflower into a meal? Share below!