Crispy Sesame Chicken Strips (Paleo & Low Carb)
These Crispy Sesame Chicken Strips are gluten-free, paleo, and low carb and are the perfect healthy chicken tender recipe with a crispy crust and tender, perfectly cooked chicken! Serve them with ketchup, or my favorite, marinara sauce, and enjoy for an easy weeknight dinner or perfect meal prep lunch.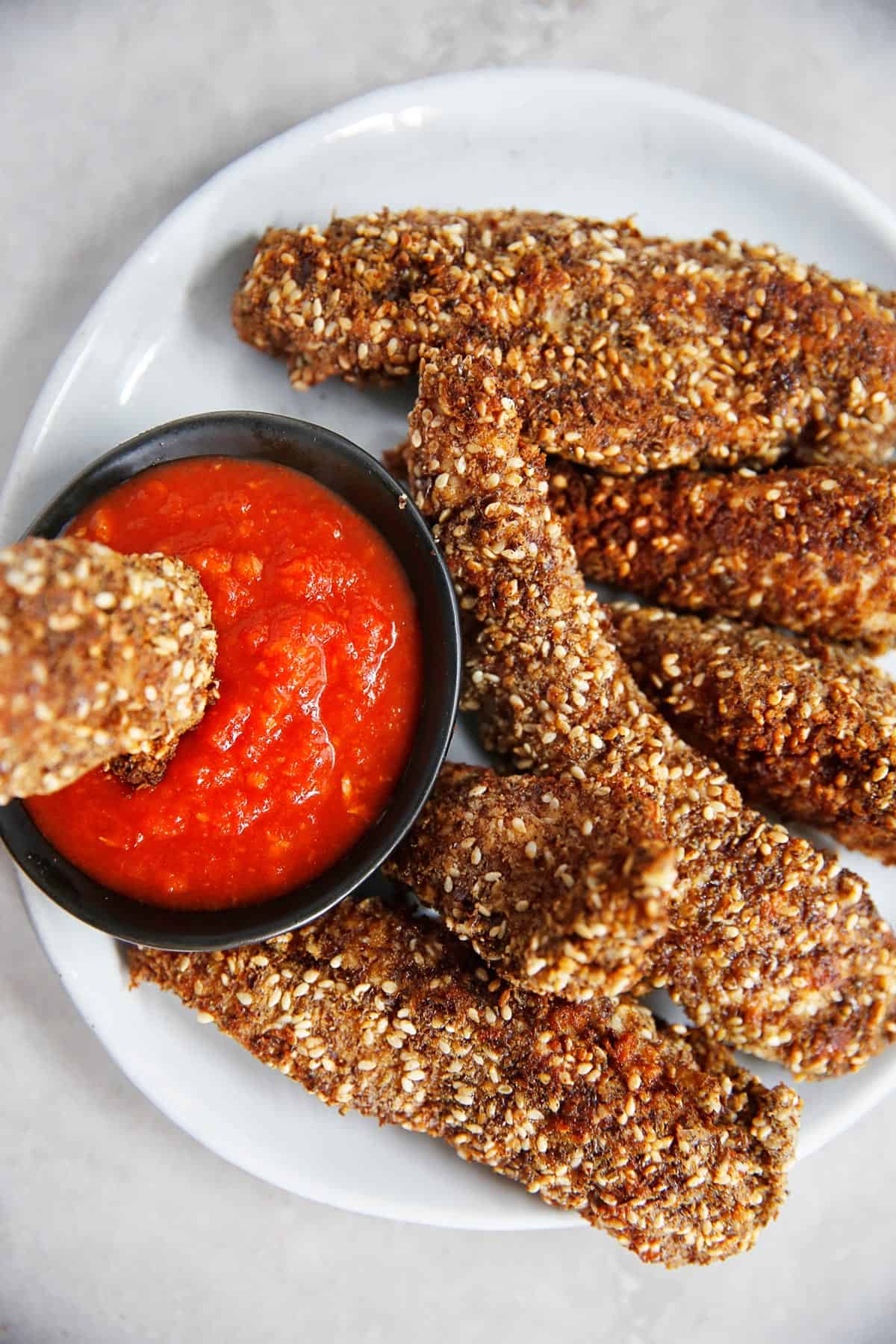 Sesame Chicken Strips
Growing up I loved these crispy sesame chicken tenders from a local take-out place in New York called Zorns. We have finally created a sesame chicken strip recipe that lives up the favorite chicken I grew up loving! They are crispy, packed with nutrients from flax, nuts, and sesame seeds, and are SO good!
Serve this chicken with: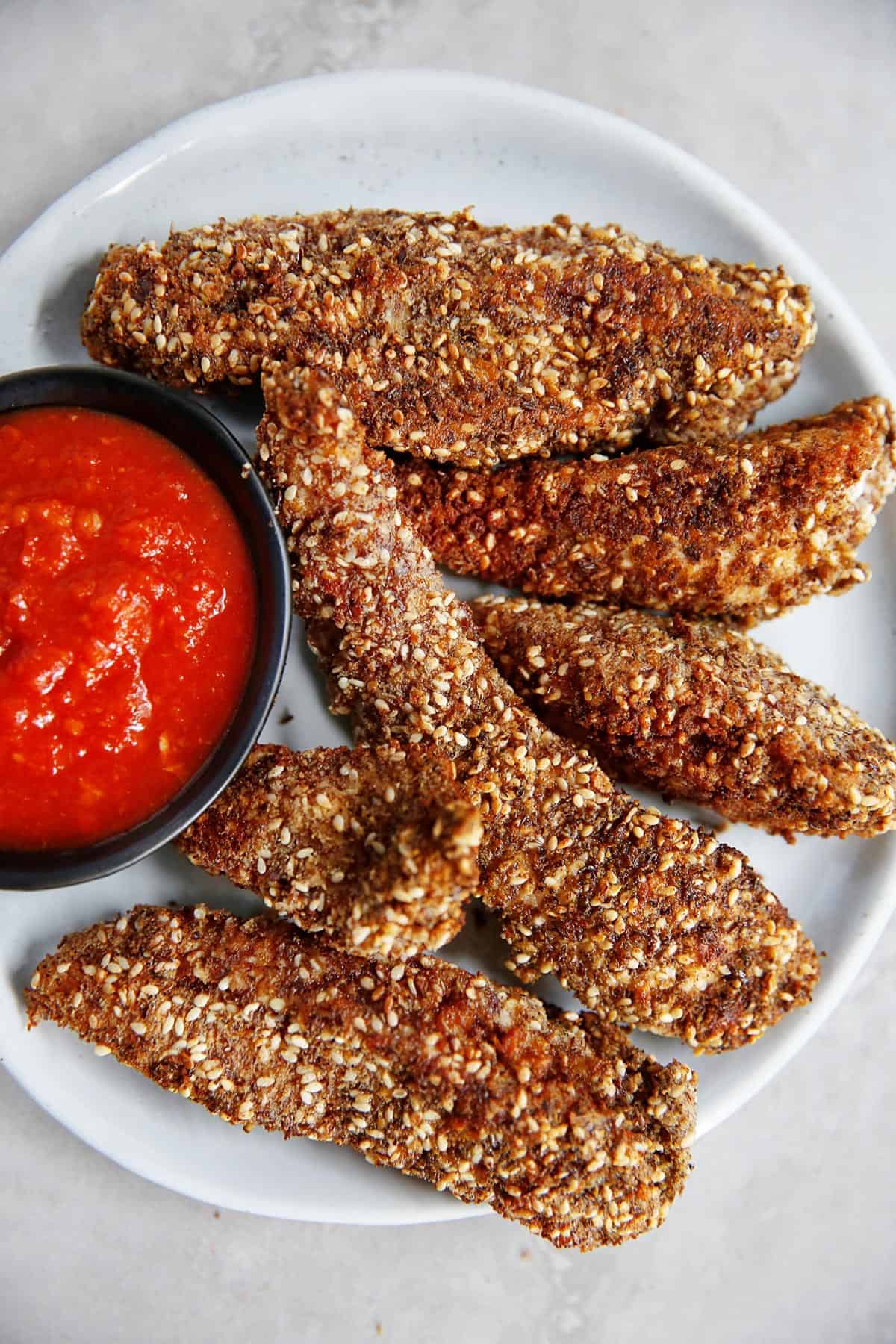 Healthy fried sesame chicken strips
Want other chicken recipes? Try these chicken favorites:
Watch the video here:
Video by Inspo Network
Crispy Sesame Chicken Tenders
---
---
Ingredients
For Sesame Chicken
1 lb. organic boneless chicken breasts, cut into strips or bite size pieces
1 egg
1/4 tsp water
1/3 cup almond flour
1/3 cup ground flax meal
4 tablespoons white sesame seeds
1 teaspoon salt
1/2 teaspoon pepper
2-3 tablespoons oil for frying (I like avocado oil for high heat cooking)
Directions
In a medium mixing bowl combine almond flour, ground flax meal, sesame seeds, 1 teaspoon salt, and ground black pepper.
In a separate small mixing bowl, whisk together egg and water.
Pat chicken dry with a paper towel and season generously with salt and pepper.
Dip sliced chicken breasts into the egg, then dredge in flour mixture. Repeat until all chicken is coated.
In a large skillet, heat oil for 2-3 minutes until hot.
Place chicken in the skillet, in batches, and let fry for 3-4 minutes on each side depending on how thick your chicken is. Cook until chicken is crispy and golden-brown, but juicy in the center. Place on towel to drain excess oil.
Serve chicken immediately with dipping sauce, or cool and pack separately for meal prep.
---
Nutrition
Loading nutrition data...
17 comments
February 26, 2018
Subscribe to
Lexis Clean Living
Join our email list to get instant updates and weekly summaries of our top content and special exclusive offers along with our free clean eating kickstart guide!
This website may at times receive a small affiliate commission for products that we shared with you in our posts. Although we may receive a commission for linking certain products, there's no additional costs to you and all of our opinion and suggestions are 100% our own and unbiased. That's our promise to you!