What to Cook this September
September is here, which means it's unofficially fall, and we're all getting into all the cozy cooking and baking while still being able to enjoy a lot of fresh produce. Here is a seasonal list of What to Cook in September!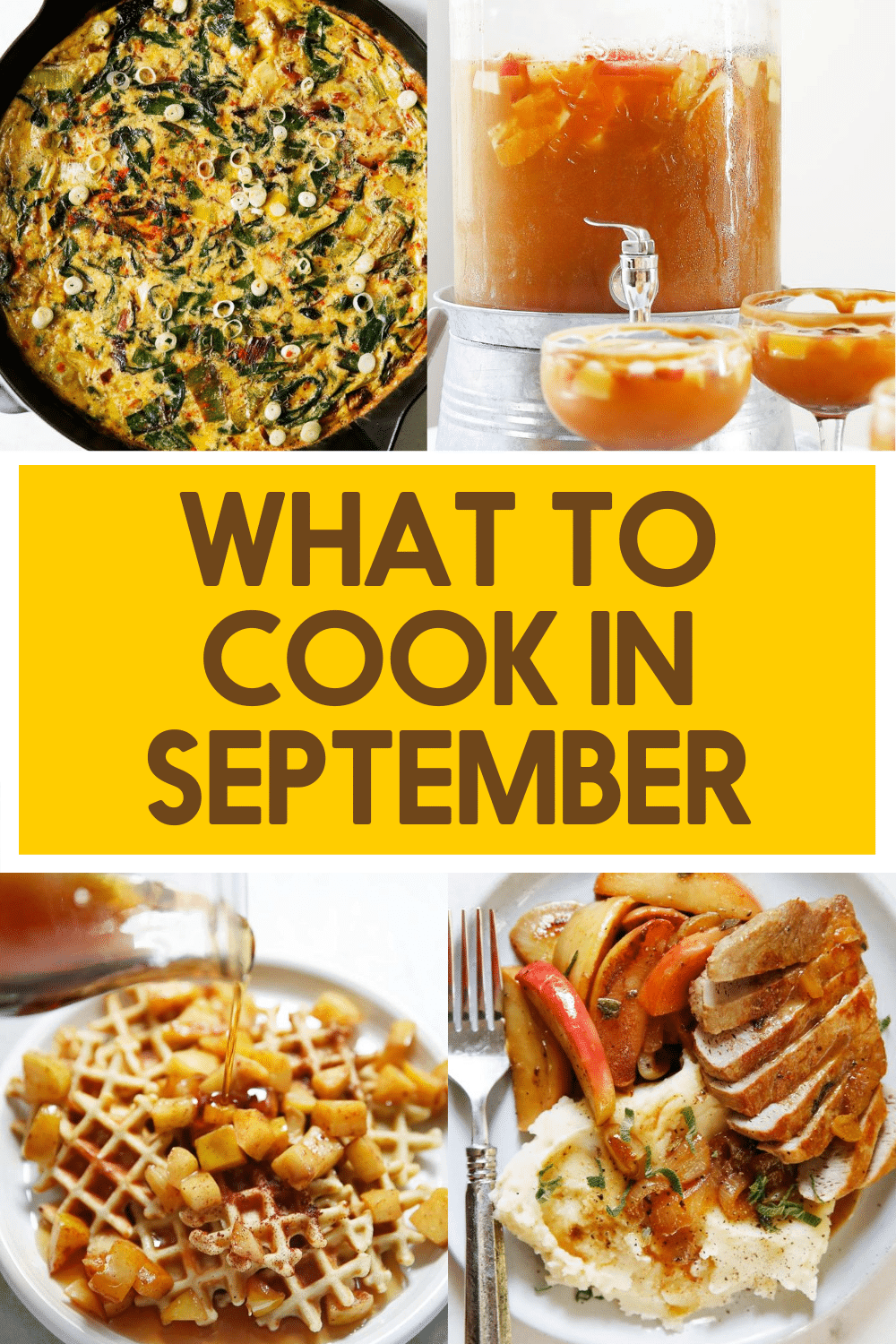 Our Must-Make Recipes this September
Hands up because fall is here! In normal times, when September rolls around, it means that school has either already started or is just about to. We know though, that these are not normal times. So regardless of what your 2020 fall season looks like, we've got just the right recipes for you to cook this month. Whether or not you are at home with or without kids, or about to return back to work and in-person schooling, time is precious right now. So let's try to enjoy this turn of the season and cook and bake all our fall favorites.
Seasonal Market Finds
Apples are starting to come in!
Grapes
Tomatoes are still coming in strong towards the beginning of September
Dark leafy greens
Eggplant
Peppers
Greens (spinach, kale, collards)
Zucchini + Summer Squash
Herbs (sage, rosemary, thyme, basil)
Leeks
Potatoes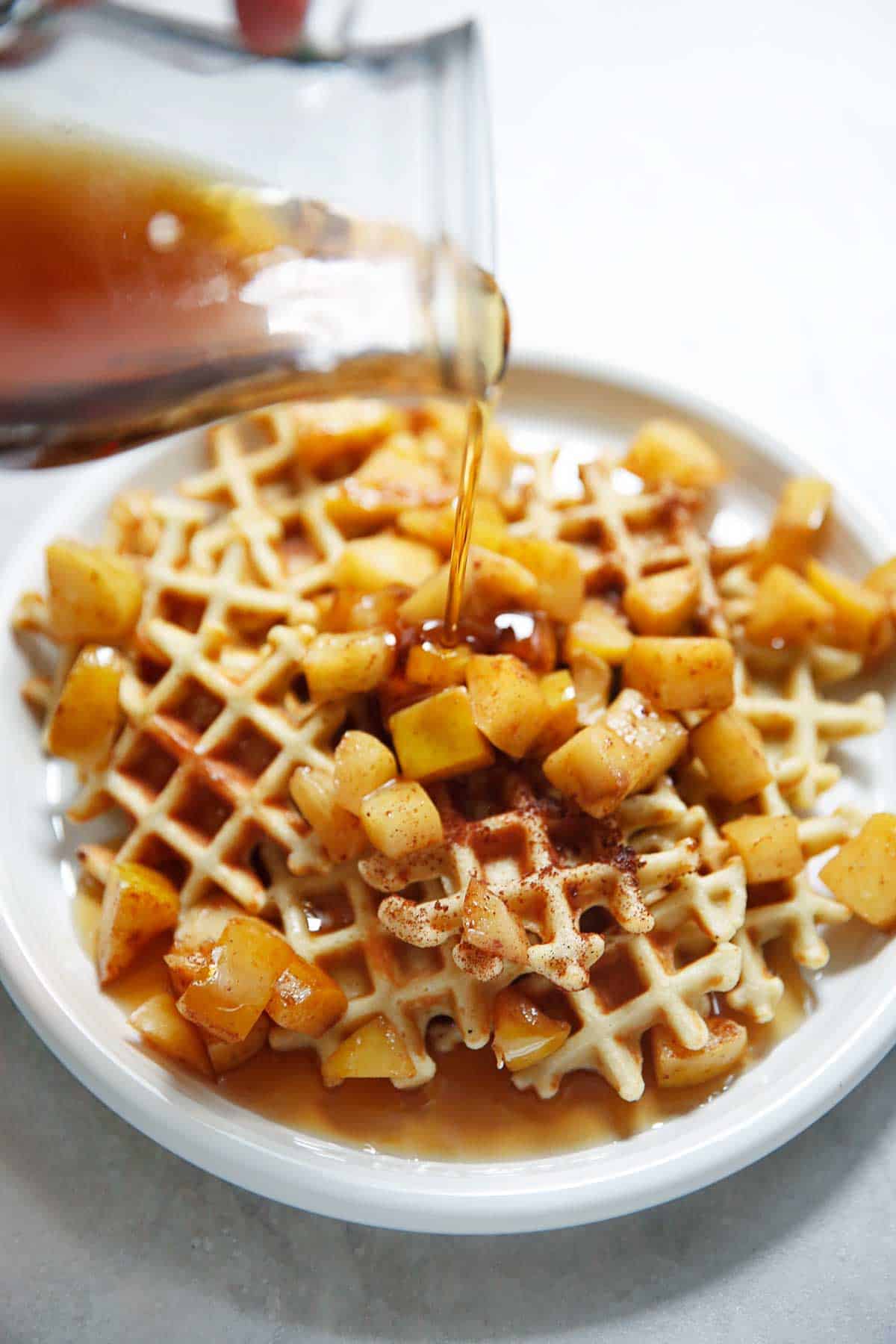 Gluten-Free Mini Waffles with Cinnamon Apple Topping: How perfect would these be to make ahead for the start of the school year? These mini waffles are so dang cute, and delicious. Top them with a simple caramelized Cinnamon Apples and they're out-of-this-world delicious. These waffles are made gluten-free, paleo friendly and refined-sugar free for a breakfast you can feel good about!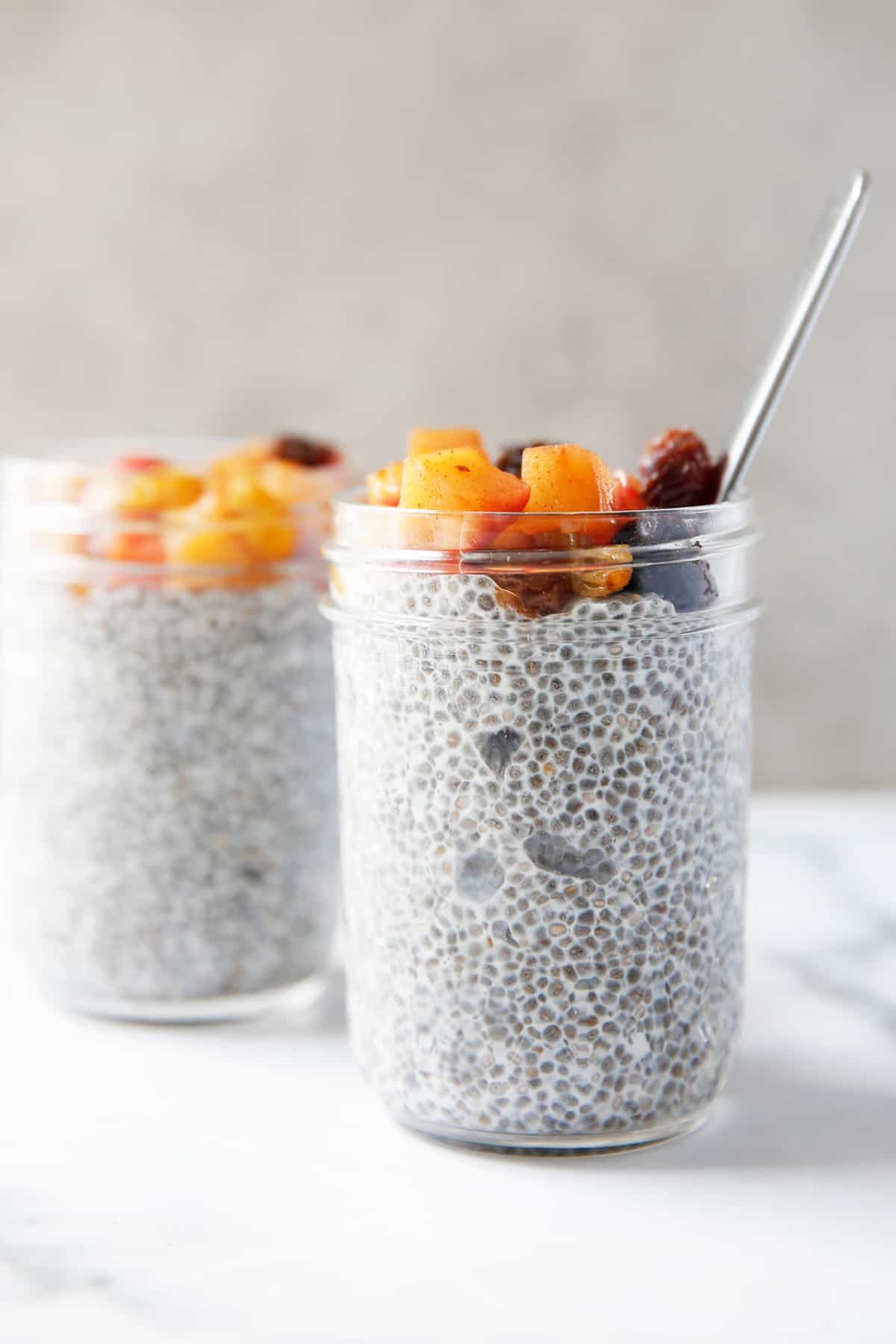 Baked Apple Pie Chia Pudding: This chia pudding is the perfect make-ahead breakfast! It is a delicious egg-free breakfast option that everybody will love, and the topping taste like a healthy apple pie filling! This seasonal breakfast is gluten-free, paleo and vegan.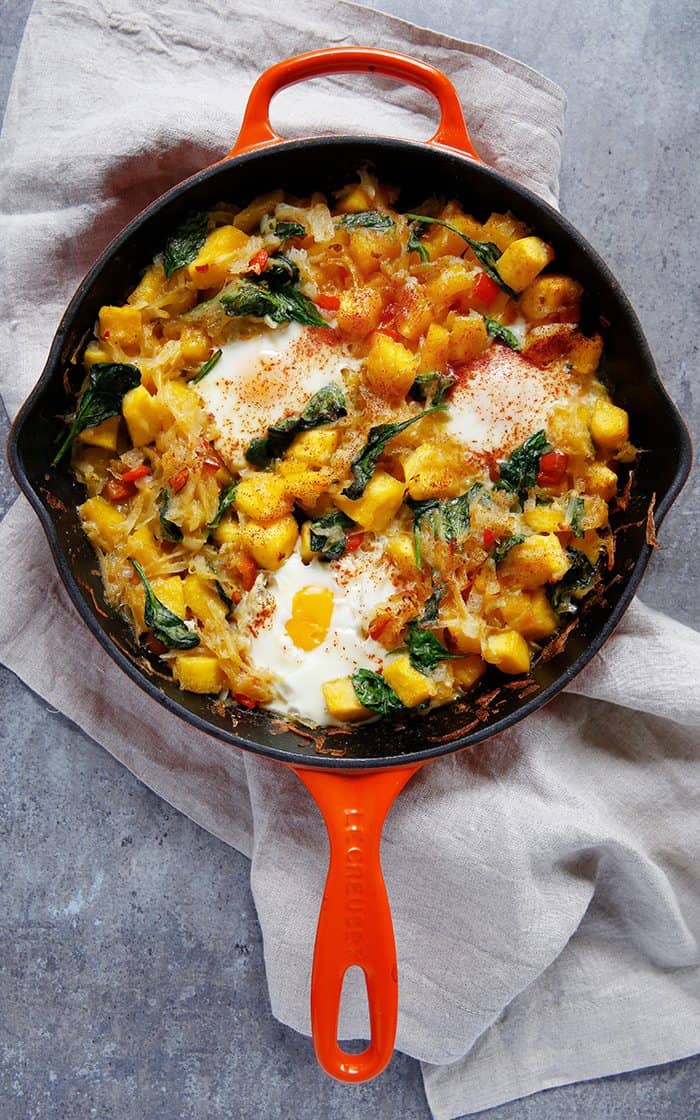 Fall Hash Brown Breakfast Skillet: This breakfast skilled is packed with all of the quintessential flavors of autumn! It's the perfect hearty weekday breakfast (or brinner), and great for a weekend brunch! Hearty, nutrient-dense, and delicious!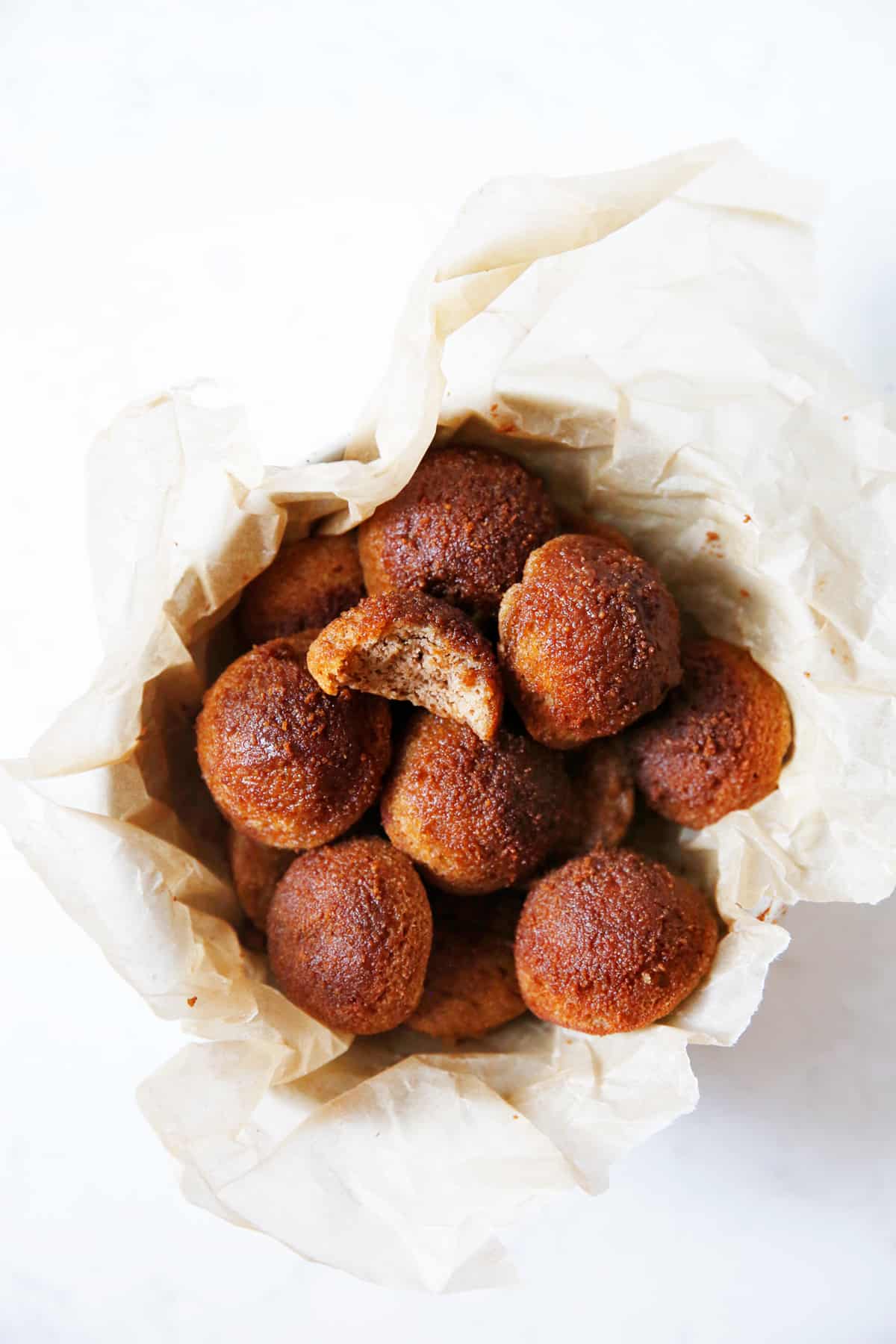 Gluten Free Apple Cider Donut Holes: Who doesn't love a good munchkin? These mini apple cider donuts are grain-free, dairy-free, and free of refined sugar! The batter is made in one bowl and easily baked up in the oven for the perfect fall treat.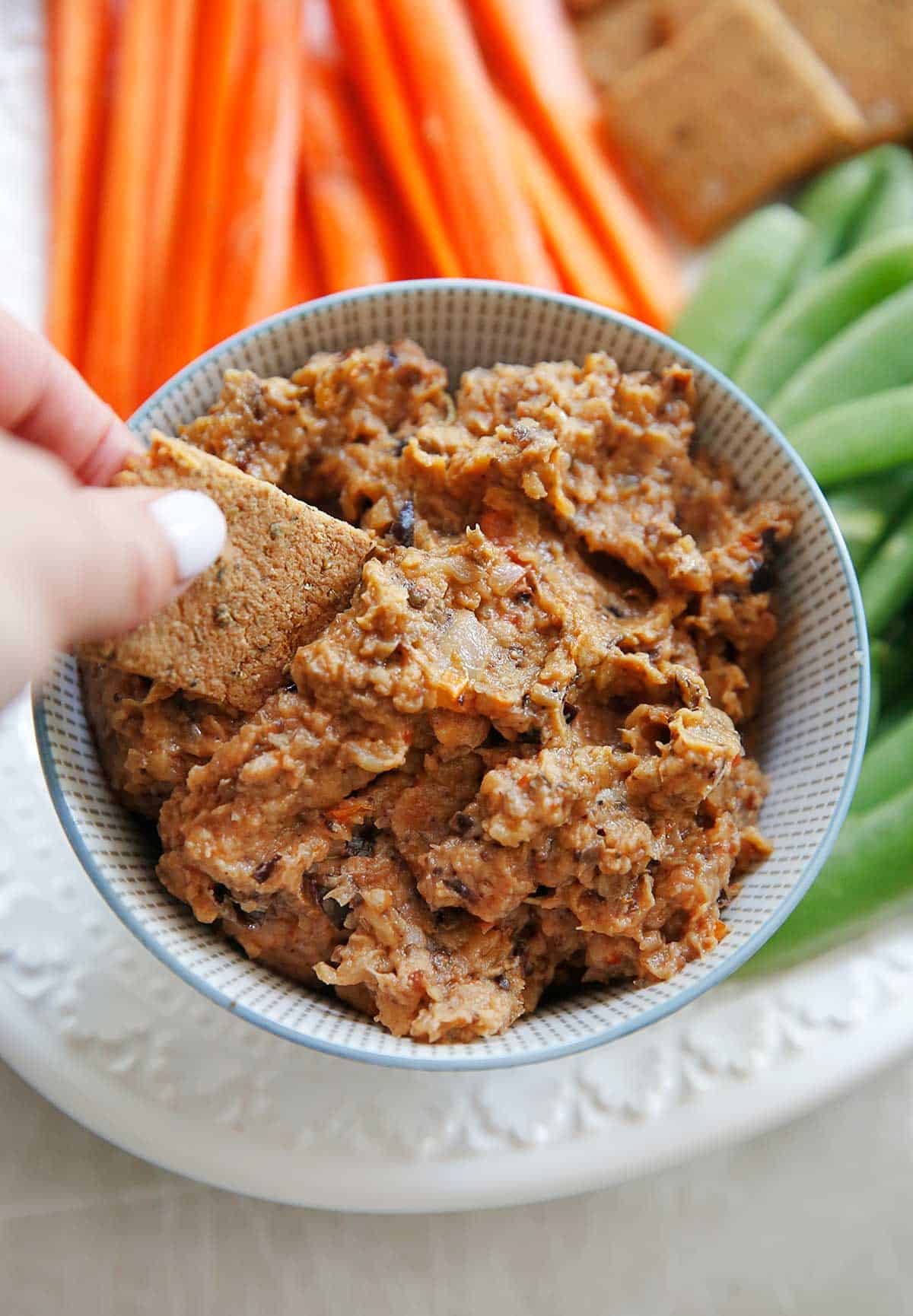 Roasted Eggplant Dip: Make this dip while eggplant is still around in early fall. It is such a delicious and healthy appetizer or snack for weekend entertaining! You will not believe how simple the dip is to prepare. It's also gluten-free, dairy-free, Whole30 and Paleo friendly. Serve with some delicious homemade crackers and veggies and you've got an appetizer win!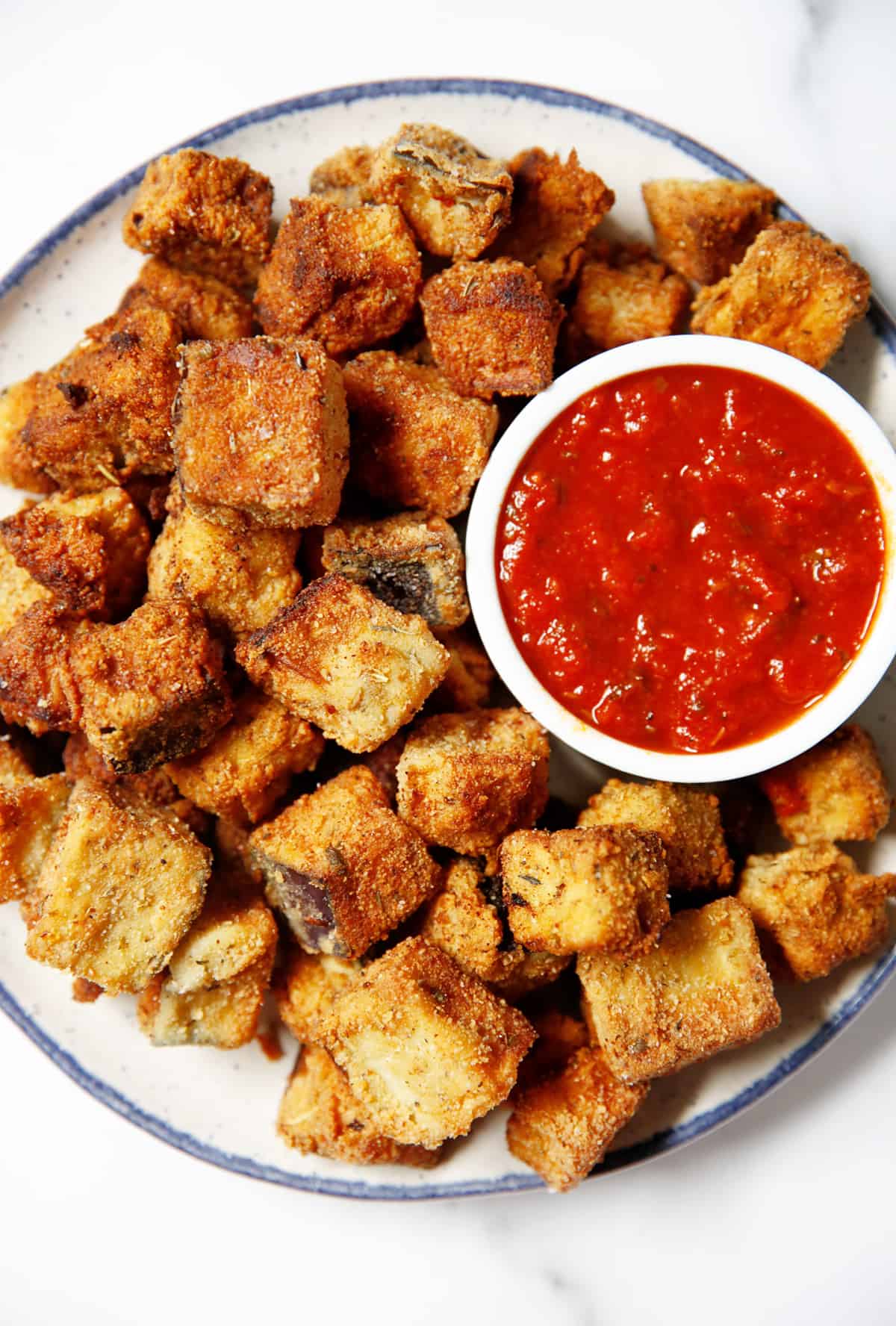 Healthy Eggplant Parm Bites: Looking for an easy and delicious snack idea? These healthy Eggplant Parm Bites are crunchy and crispy and seasoned just right! Like a little bite of eggplant Parm, but made healthy, gluten-free and optionally dairy-free. Serve as a snack or as an appetizer!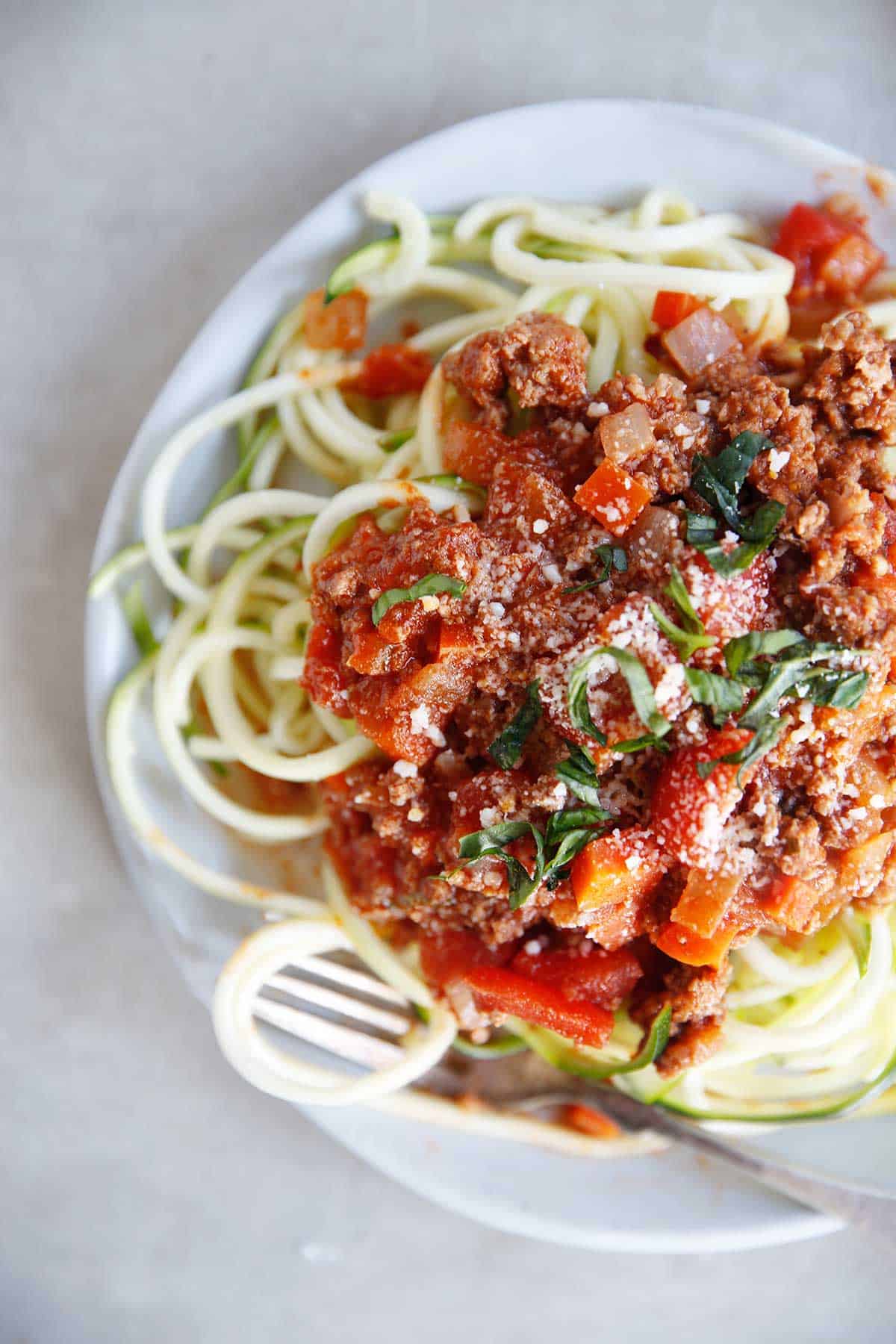 Zucchini Spaghetti with Homemade Meat Sauce: This healthy dinner is a delicious and hearty meal your family will LOVE! It's low carb, grain-free, gluten-free, and dairy-free if you omit the cheese. The meat sauce is cooked up quickly and is served over lightened up zucchini noodles making for a healthy weeknight dinner!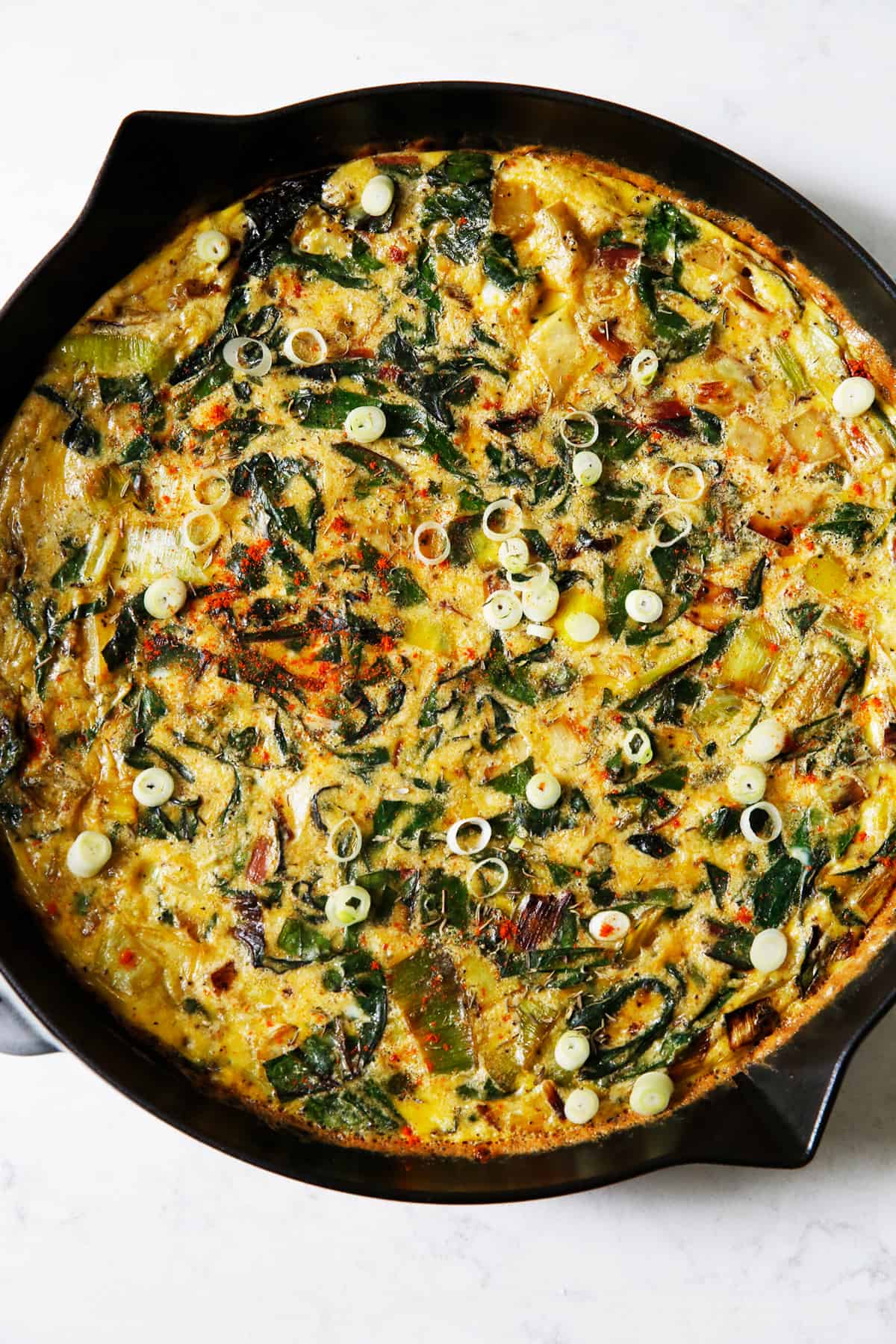 Chard and Potato Leek Frittata: Hello perfect weekend brunch! This frittata just what a lazy Sunday morning breakfast calls for. Potato, leek and chard are quickly cooked up in a skillet before pouring over some eggs and finishing off cooking it in the oven. It's quick and simple and also free from dairy and gluten.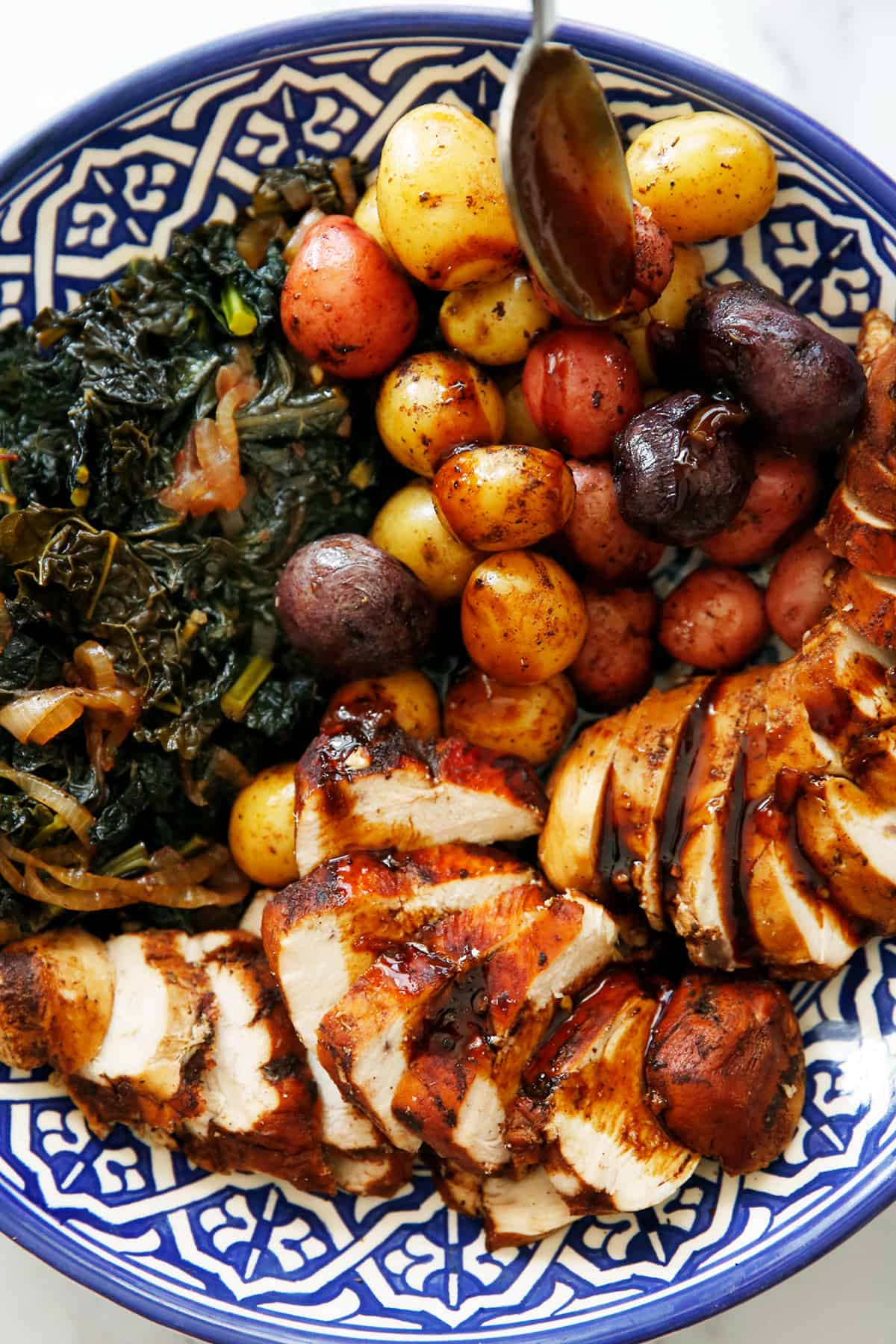 Instant Pot Balsamic Chicken: Seriously, this Instant Pot dinner is amazing! Ready for the juiciest chicken breasts, perfectly cooked potatoes and braised kale in a sweet balsamic glaze for dinner without even turning on the stove? This dish is perfect for those cool, lazy fall nights when you want to eat a home-cooked meal but don't want to expand too much energy doing it.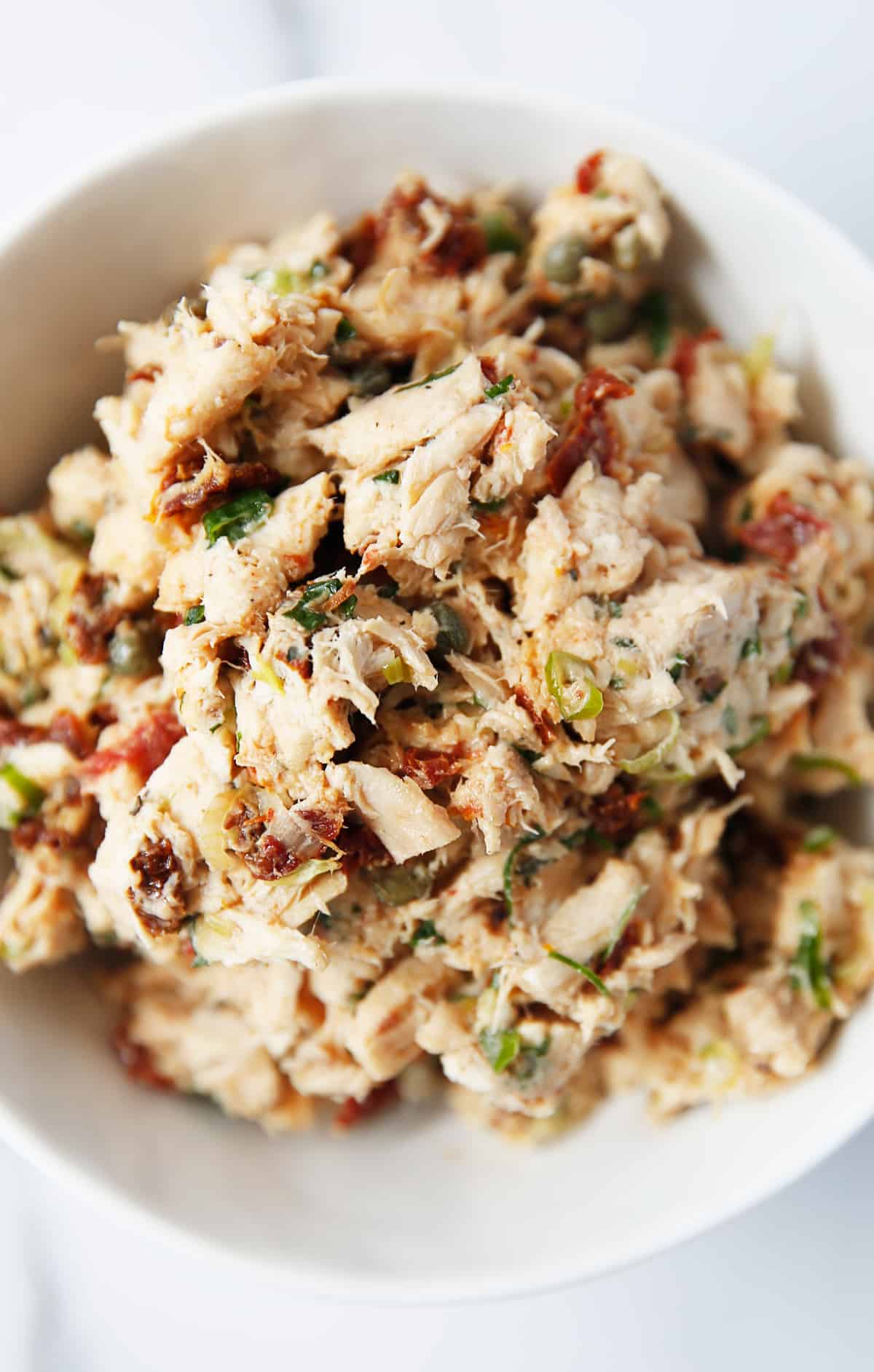 Sun-Dried Tomato Chicken Salad: A fresh take on a classic lunch staple: tangy sun-dried tomato and capers with a light mayo-based chicken salad! Classic chicken salad gets an Italian-esque makeover: chicken salad with sun-dried tomatoes, capers, parsley and white wine vinegar. It's salty, tangy and really delicious.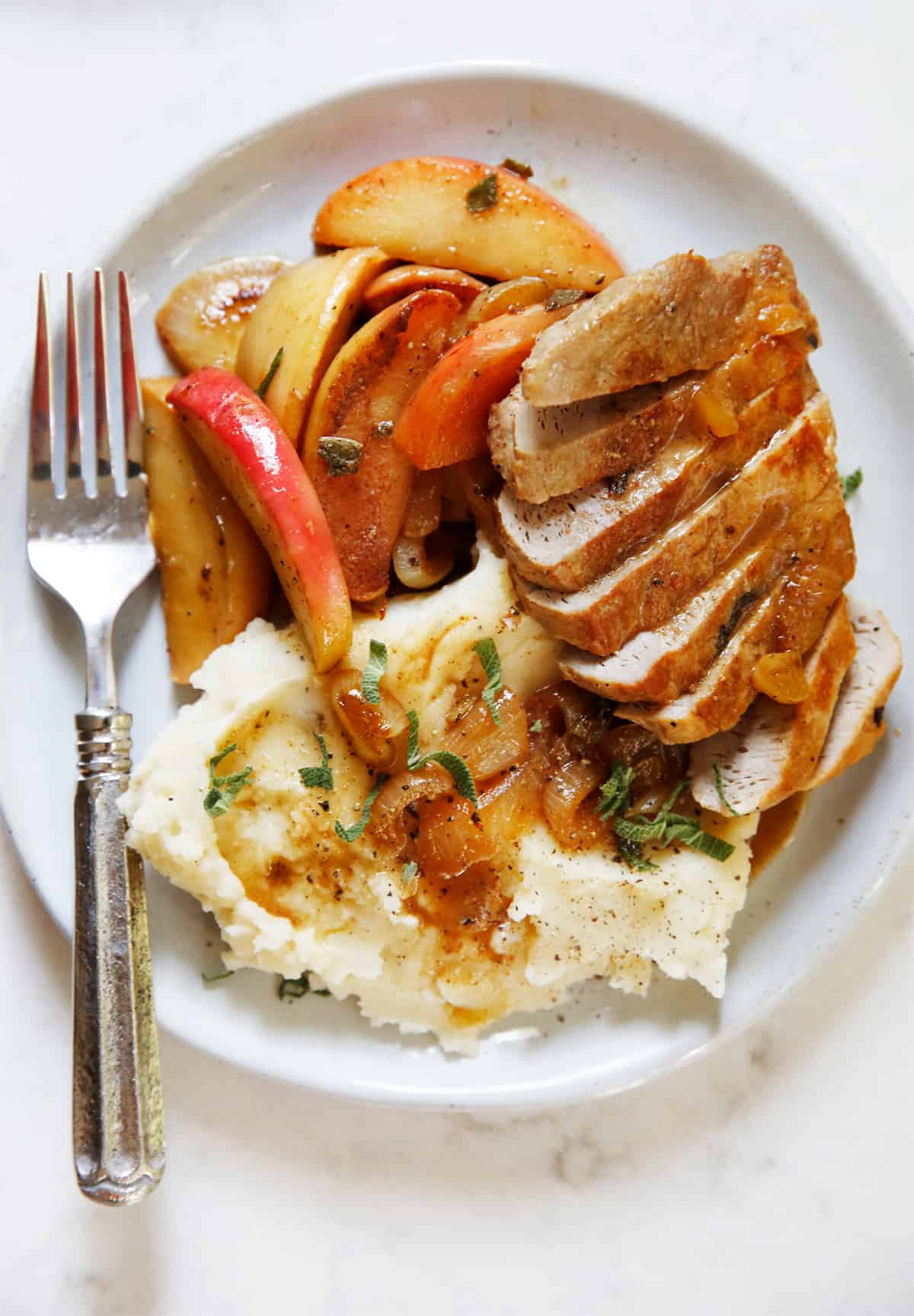 Skillet Pork Chops with Apples and Onions: I love it when recipes have minimal ingredient lists but are full of flavor. This skillet pork chop with apples and onions is easy to put together, but so darn delicious. Serve with your favorite side!
Easy Cioppino Soup: This Cioppino is the seafood stew of your dreams  It is loaded with seafood cooked up simply in a tomato-based broth. It's easy enough to serve on a weeknight and one you'll impress with on the weekends. It really is so incredibly delicious! It is, of course, gluten-free, and Paleo and Whole30 friendly.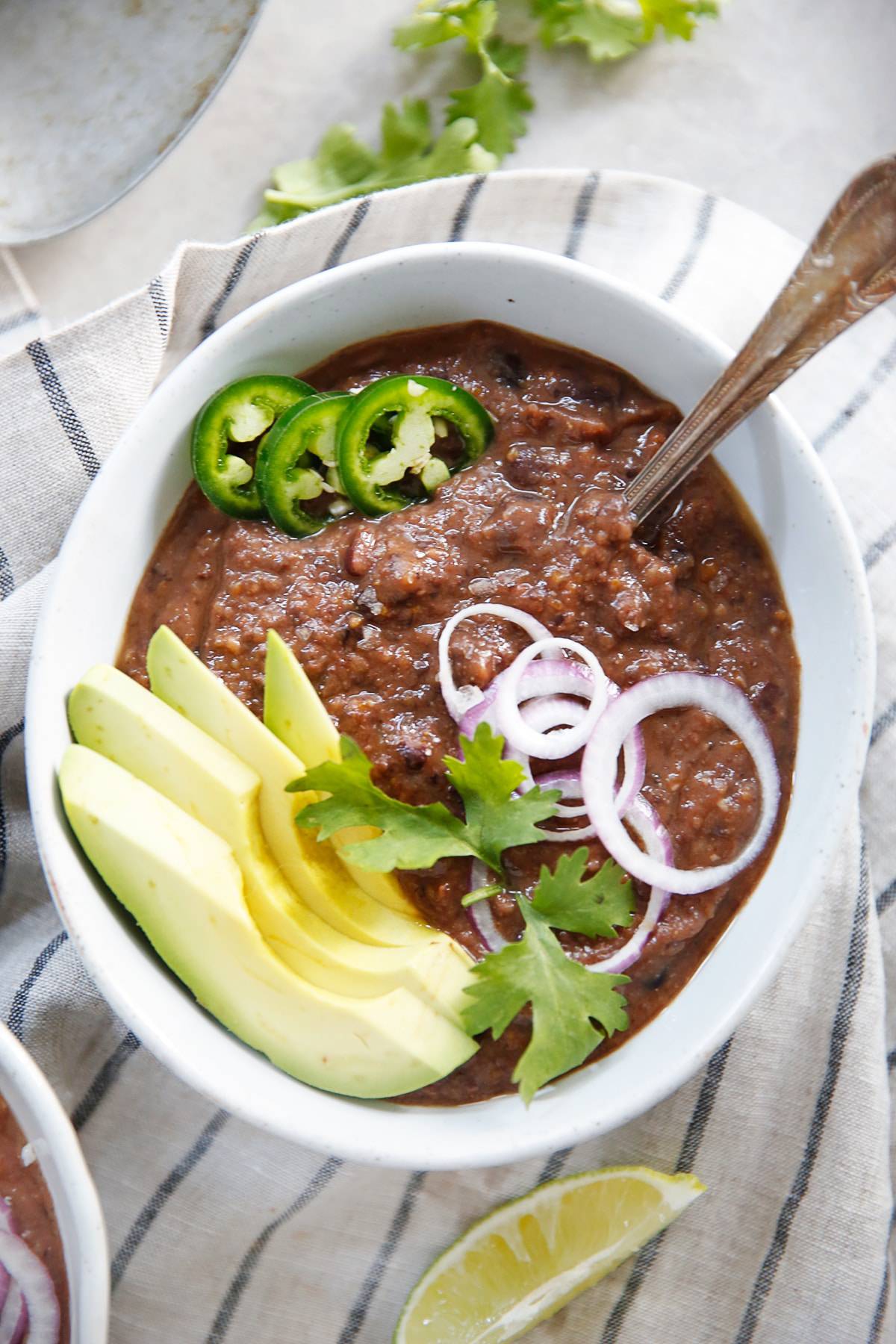 Easy Black Bean Soup: Come the cooler weather and all I'm craving for dinner is a warming soup! And when I'm craving something hearty and this Quick Black Bean Soup does the trick! We wanted to make this a really quick weeknight dinner soup, we opted for use of canned black beans. Just make sure to drain and rinse them really well! This one is also a bit on the grown-up side with the spice, so feel free to omit the jalapeño and lower the chipotle powder, if necessary, for those who don't love the heat.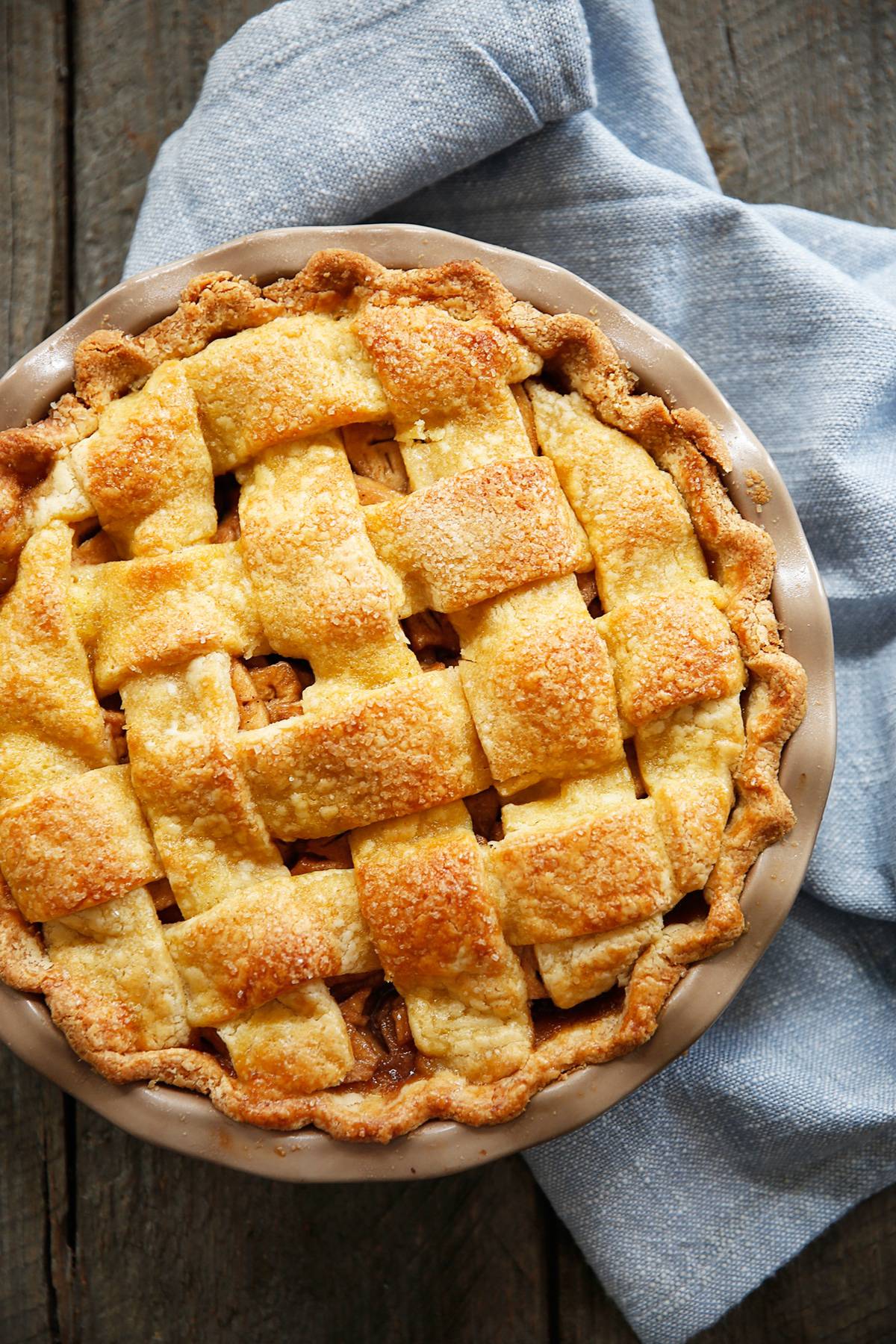 Gluten-Free Apple Pie: Nothing says the start of fall like an apple pie! This one is our classic gluten-free version and it's a must-make recipe!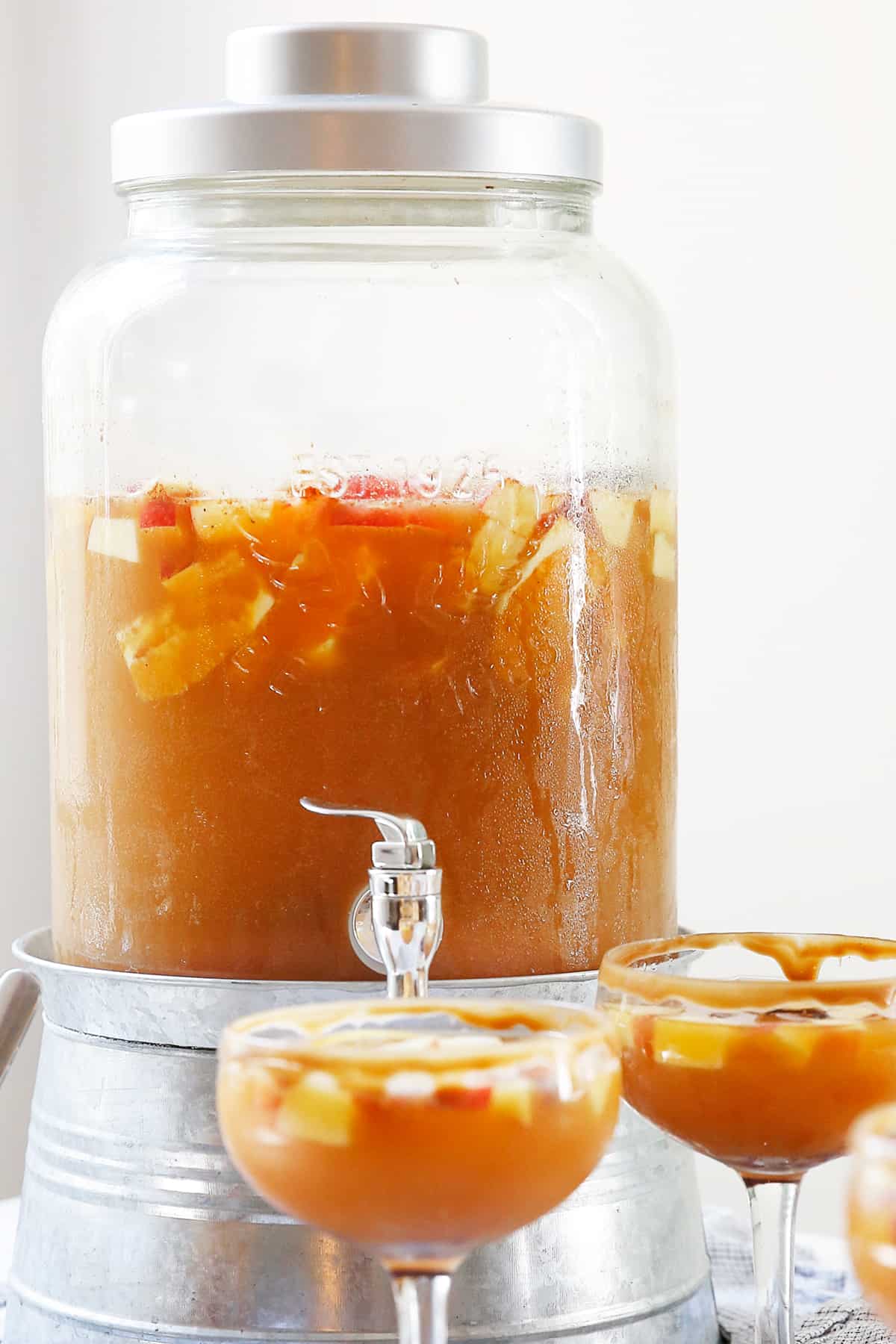 Apple Cider Sangria: This Apple Cider Sangria is everyone's favorite Fall cocktail! It's flavorful, packed with cinnamon, ginger, apple cider, and white wine for the perfect dinner party sangria! Serve it with a caramel rim (or opt-out for simplicity), make a large pitcher, and enjoy this easy fall cocktail!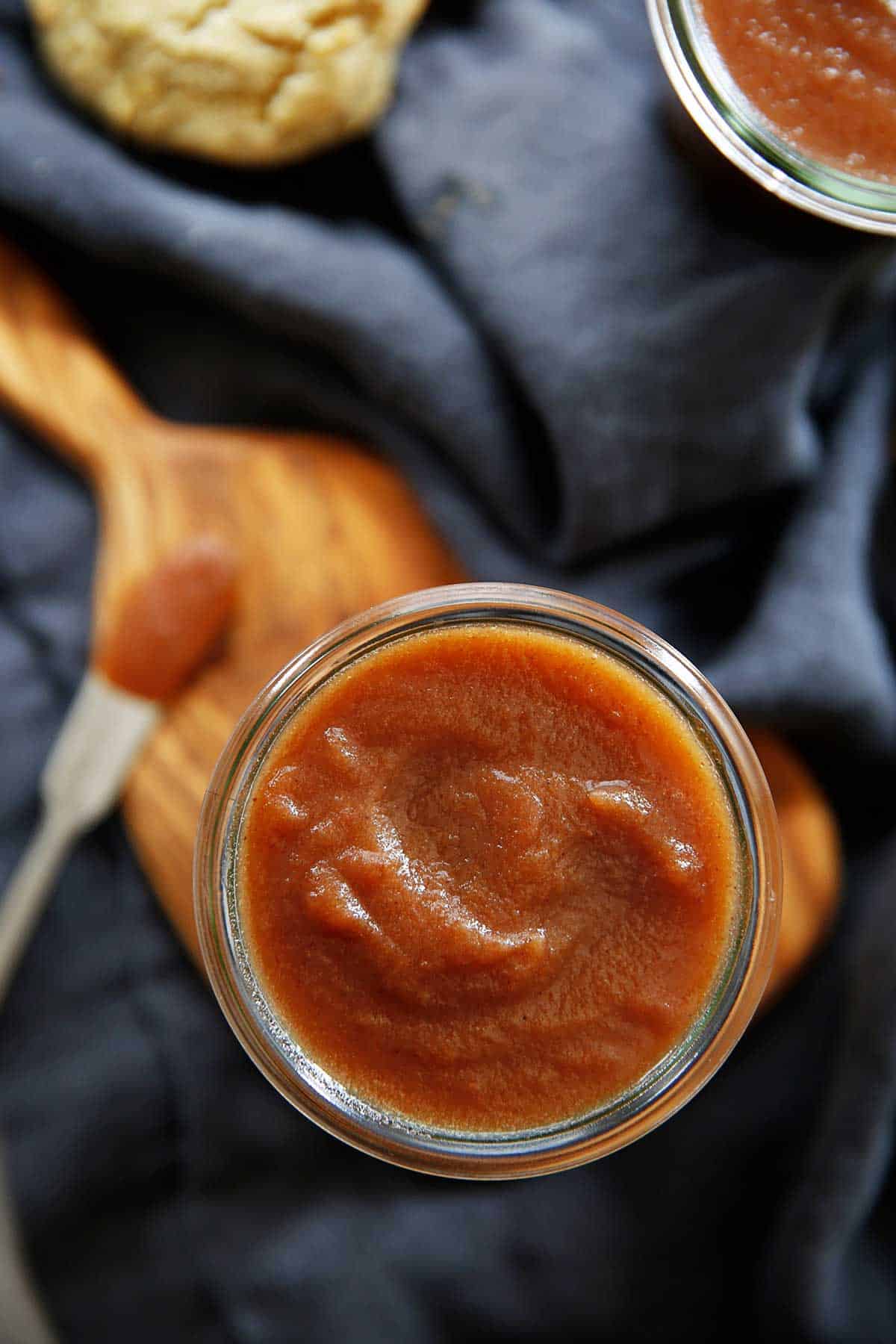 Slow Cooker Apple Butter (No Added Sugar): The perfect recipe to make after gathering bushels of apple during a farm trip! This one is a must-make fall recipe!
---
Pin it for later:
0 comments
September 1, 2020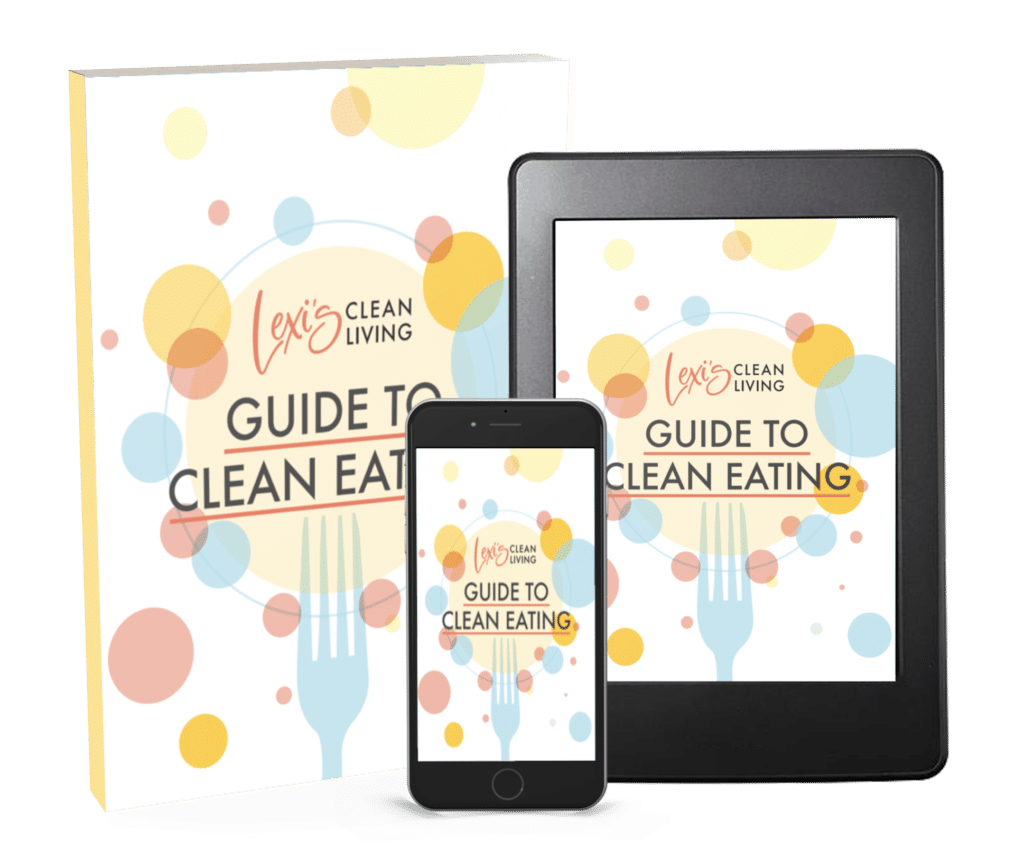 Subscribe to
Lexis Clean Living
Join our email list to get instant updates and weekly summaries of our top content and special exclusive offers along with our free clean eating kickstart guide!
This website may at times receive a small affiliate commission for products that we shared with you in our posts. Although we may receive a commission for linking certain products, there's no additional costs to you and all of our opinion and suggestions are 100% our own and unbiased. That's our promise to you!
Subscribe to get our FREE clean eating guide!
Join our email list TODAY to start recieving our newsletter weekly, access to exclusive content and deals, *and* a FREE complete 24-page clean eating guide!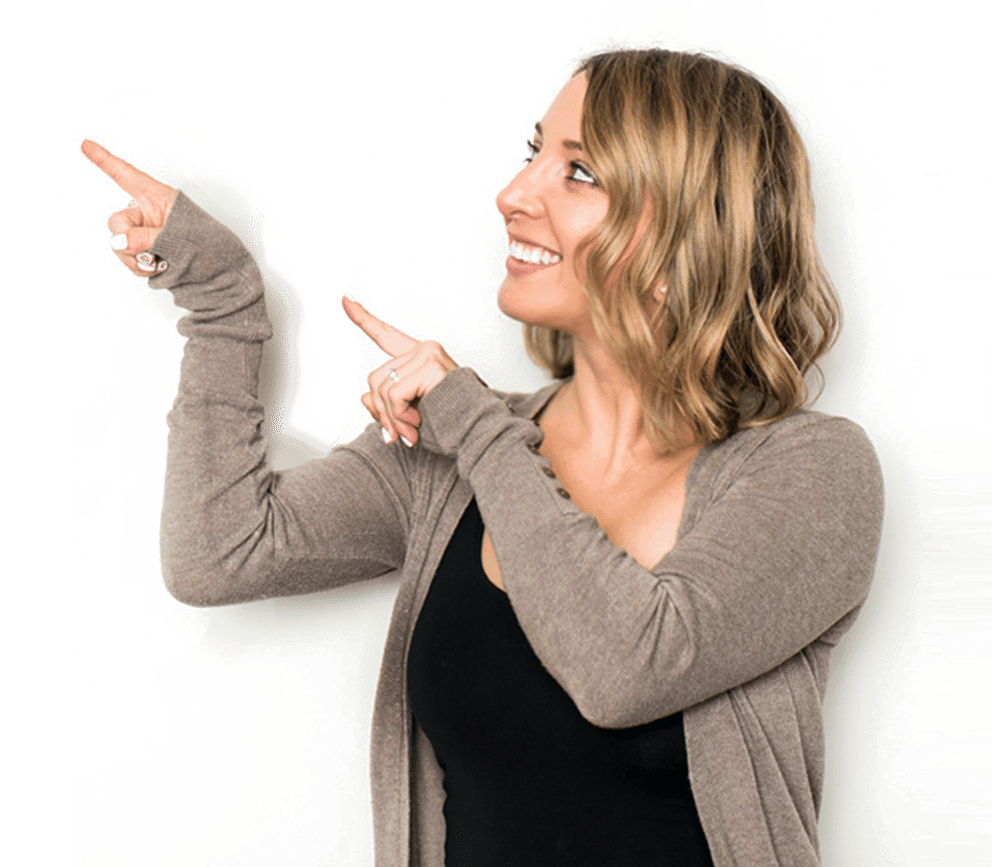 Subscribe to get our FREE clean eating guide!