July is here and it means backyard BBQs, very hot weather and all that amazing farm-fresh produce. Here is a seasonal list of What to Cook in July!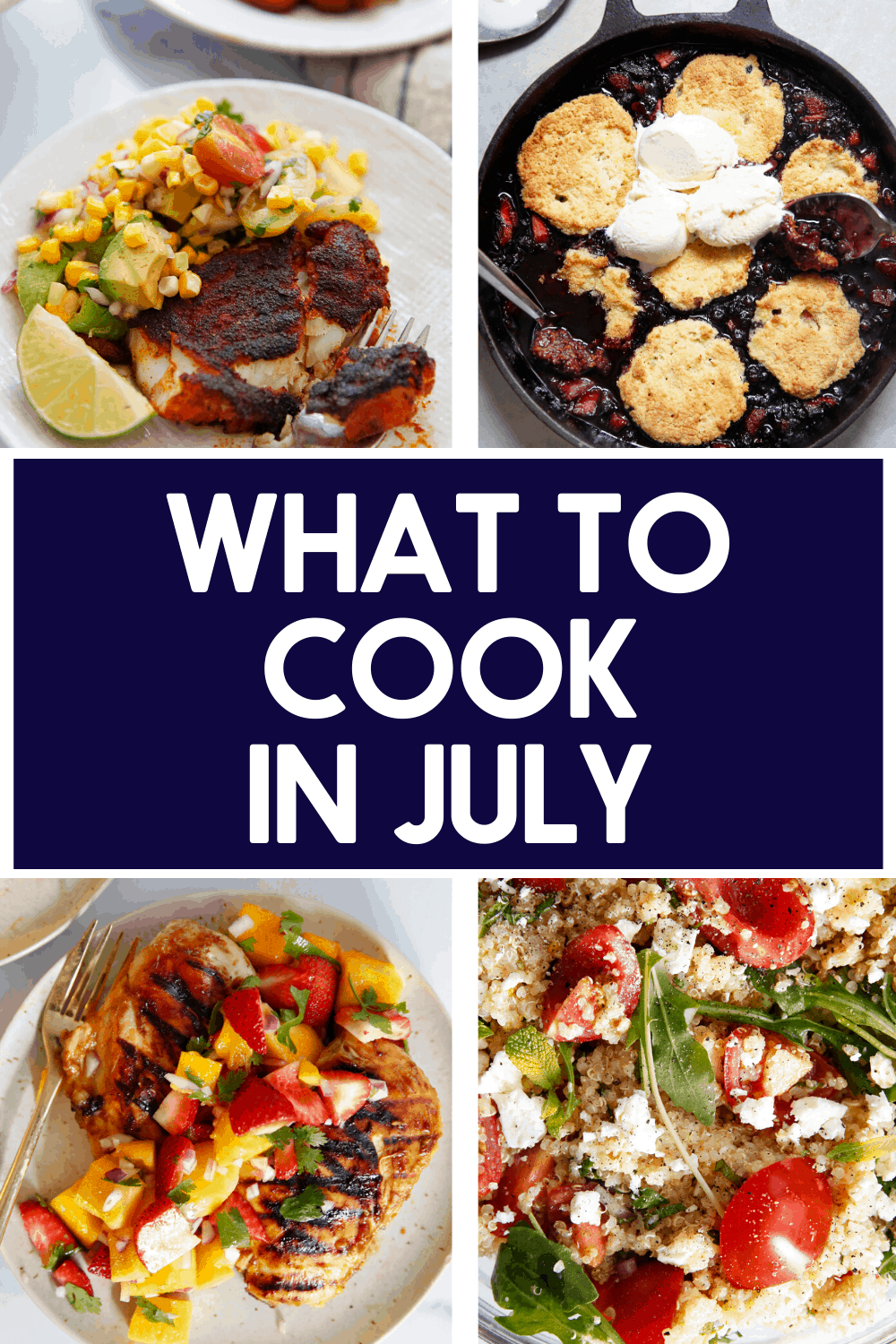 Our Top 10 Must-Make Recipes this July
Now that July is here, summer is in full swing and we love it! The local produce is more abundant, and we're all craving classic outdoor food. We're sharing a list of 10 recipes we are super excited to make and eat in July!
Seasonal Market Finds
July really kicks it up a notch after all that green produce from the spring, and we're starting to see tons of color in our early summer fruits and veggies!
Summer berries (strawberries, raspberries, cherries, blueberries, etc)
Stone fruit (peaches, nectarines, plums, etc)
Lettuce
Cherry Tomatoes
Corn
Peas
Greens (spinach, kale, collards)
Zucchini
Herbs (basil, chives, cilantro, parsley)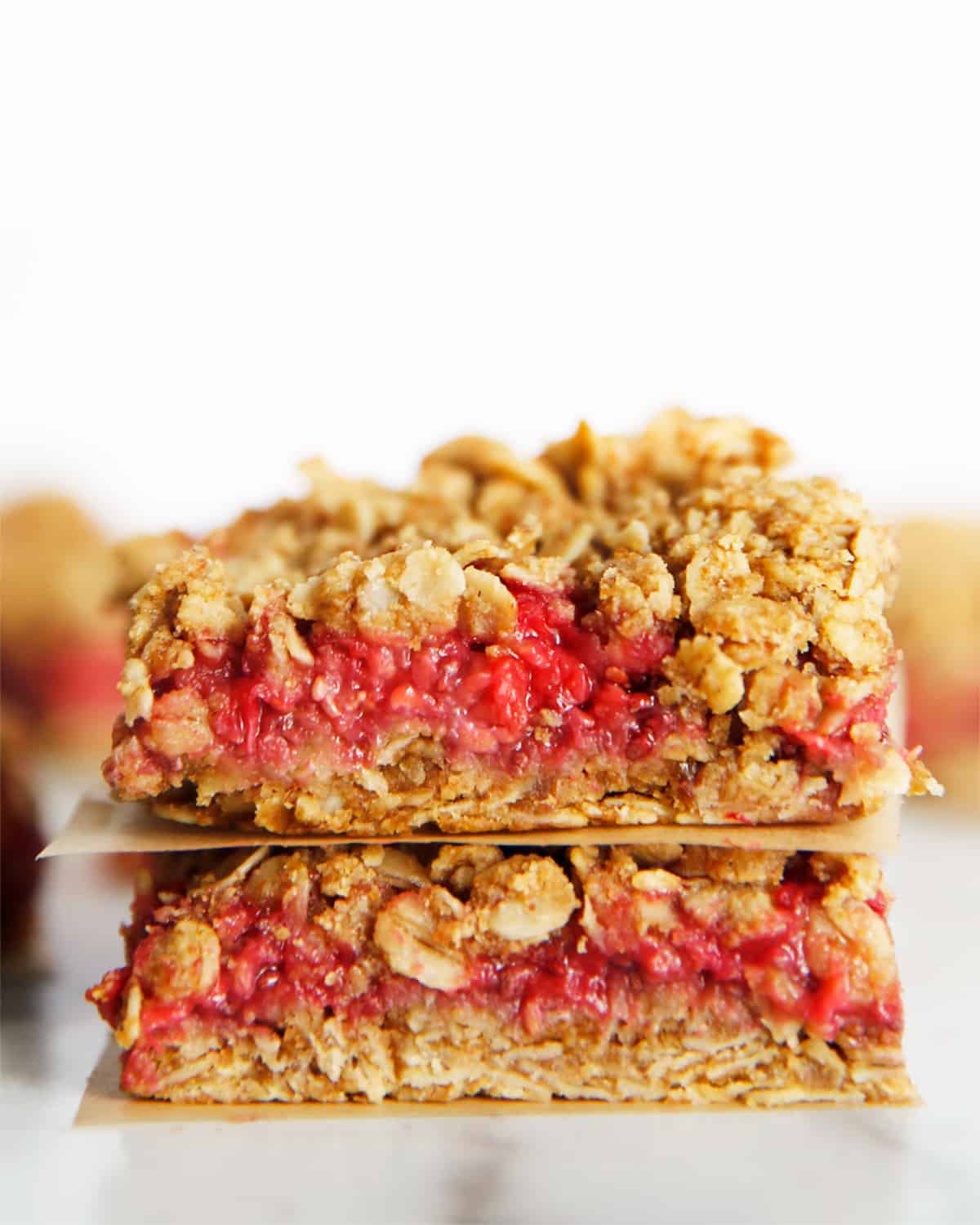 Raspberry Oat Breakfast Bars: These Fresh Raspberry Bars have a delicious oat crumble and are a delicious on-the-go breakfast option. They're made with minimal ingredients, no refined sugars, and are gluten-free.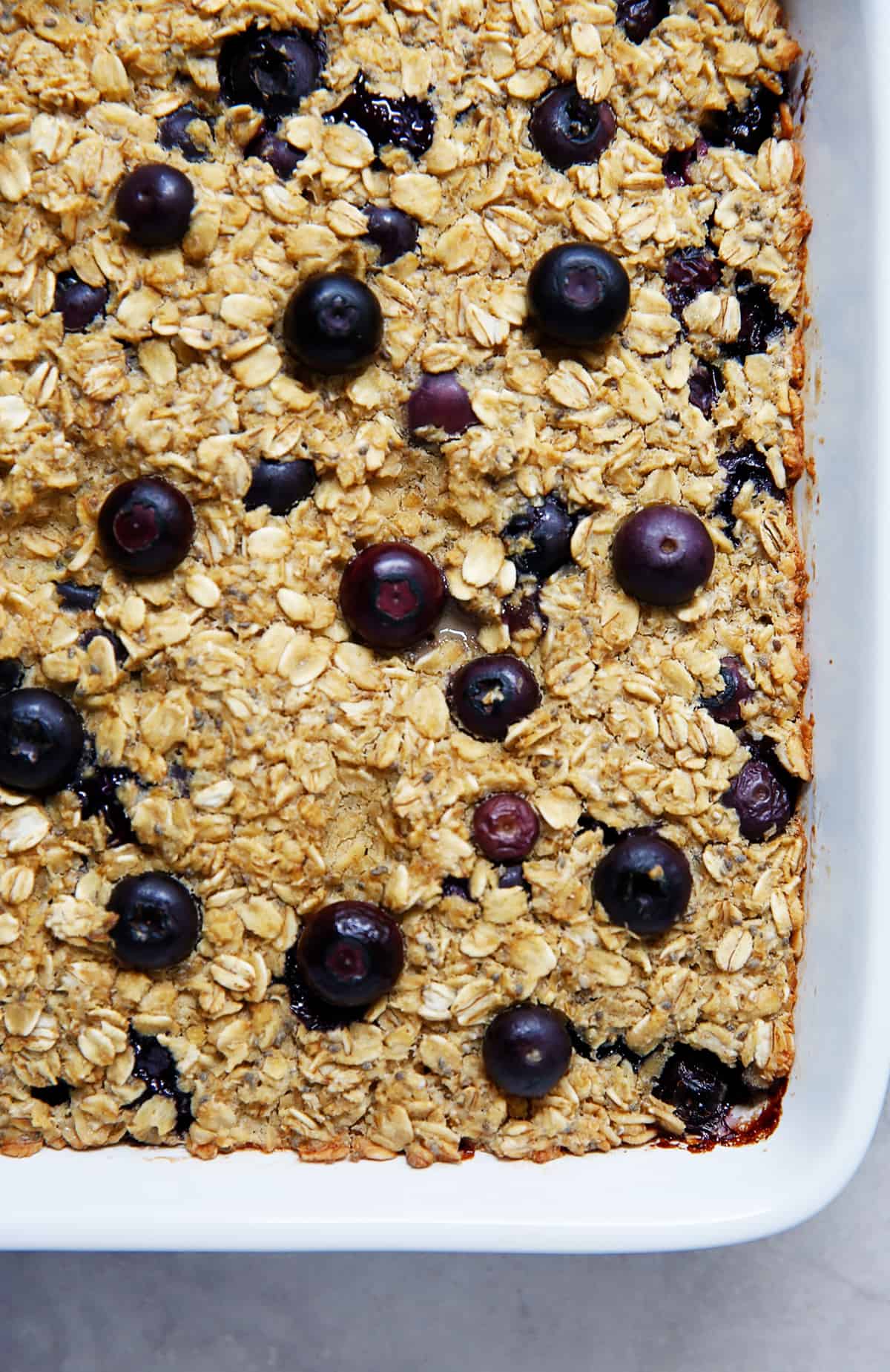 Maple Blueberry Baked Oatmeal: This Maple Blueberry Baked Oatmeal recipe is perfect for a make-ahead breakfast or to serve at brunch. This 1-bowl breakfast bake is dairy-free, gluten-free and made without any refined sugars. This oatmeal bake makes a great fiber-rich and filling breakfast or snack.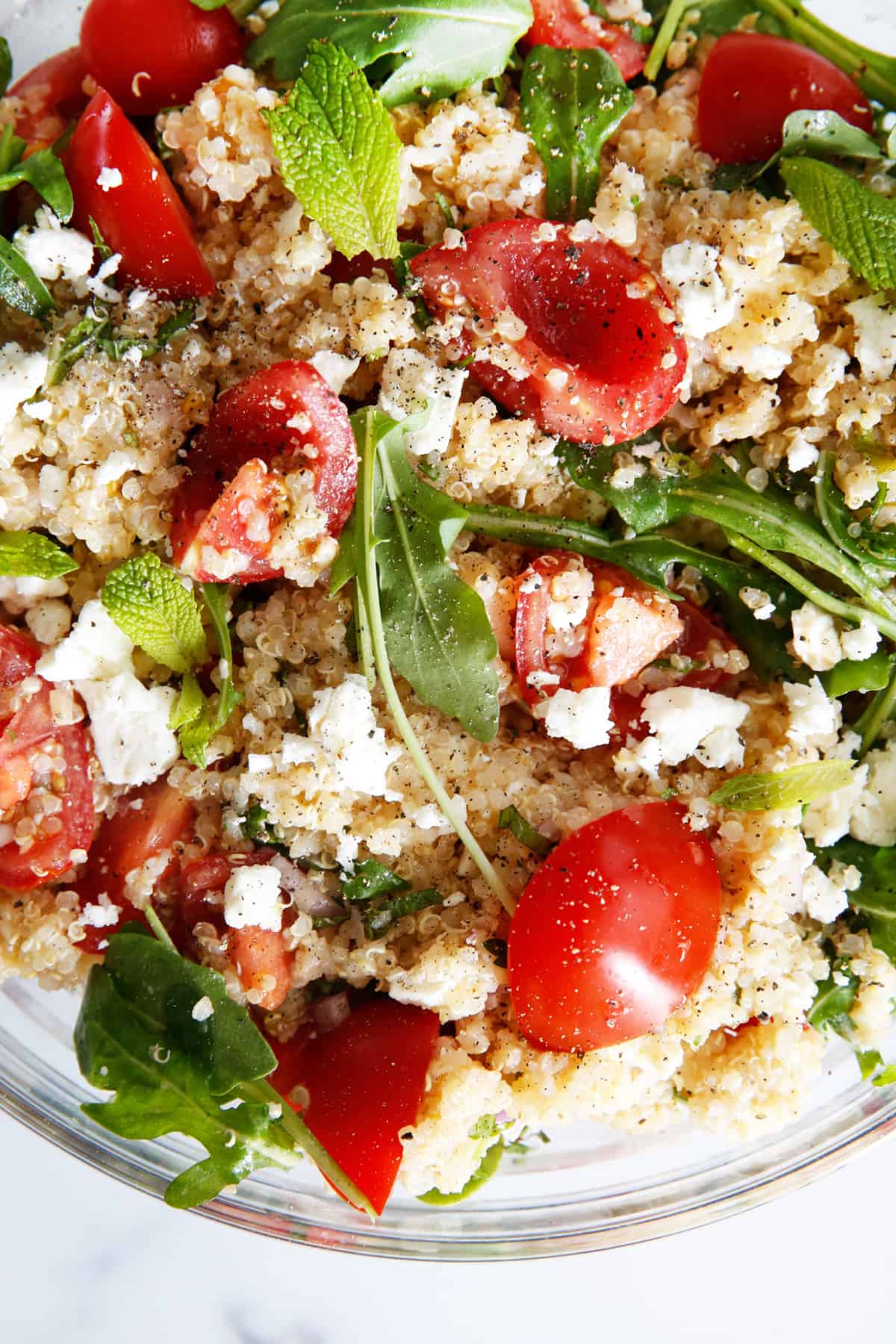 Mediterranean Quinoa Salad: This Mediterranean Quinoa Salad is a must make for a healthy, light dinner or an easy side dish! With protein-packed quinoa, tomatoes, feta, arugula and mint this easy-to-make salad will be on repeat this summer!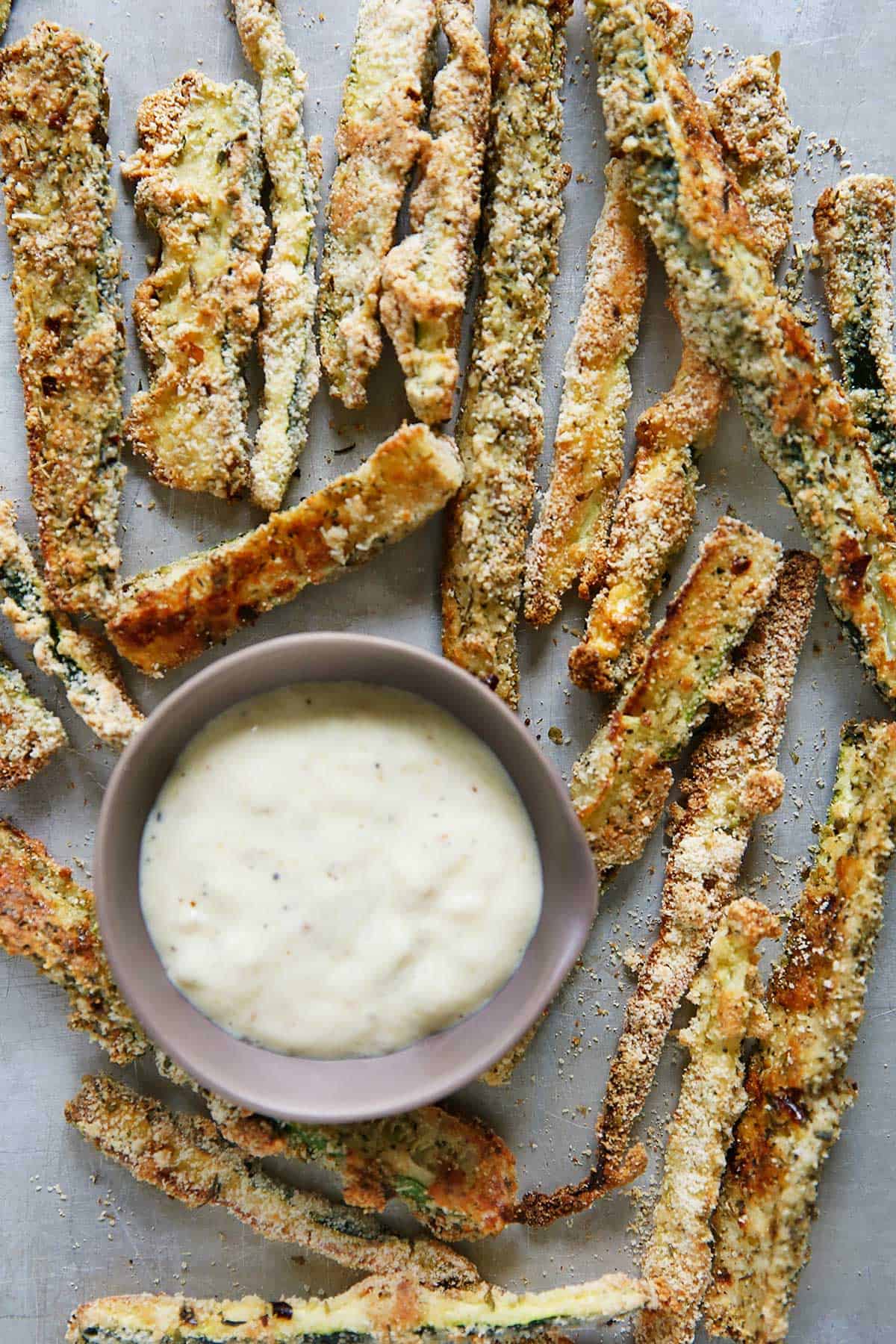 Oven-Baked Zucchini Fries: These Oven-Baked Zucchini Fries are low-carb, paleo-friendly, flavorful, and the perfect side dish to any accompany any meal! Serve them with a delicious roasted garlic mayo dipping sauce and you'll make a zucchini lover out of anyone!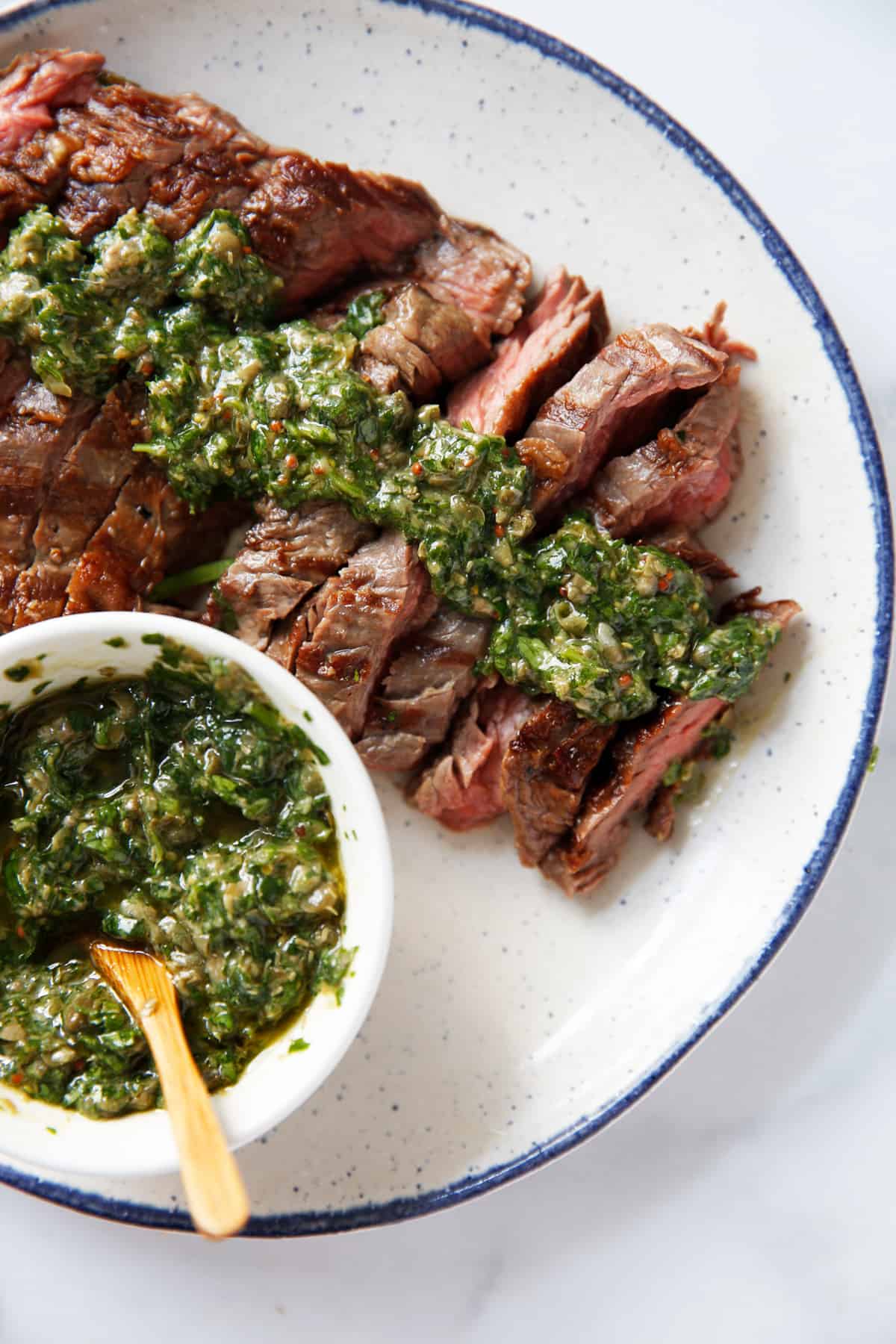 Skirt Steak with Italian Salsa Verde: Here is a grilling favorite! This Grilled Skirt Steak with Italian Salsa Verde is flavorful and easy to make! Grilling this inexpensive cut of meat makes it tender and delicious. Top it with the savory salsa verde and you have an easy dinner win! Serve with a side like this Avocado and Corn Salsa.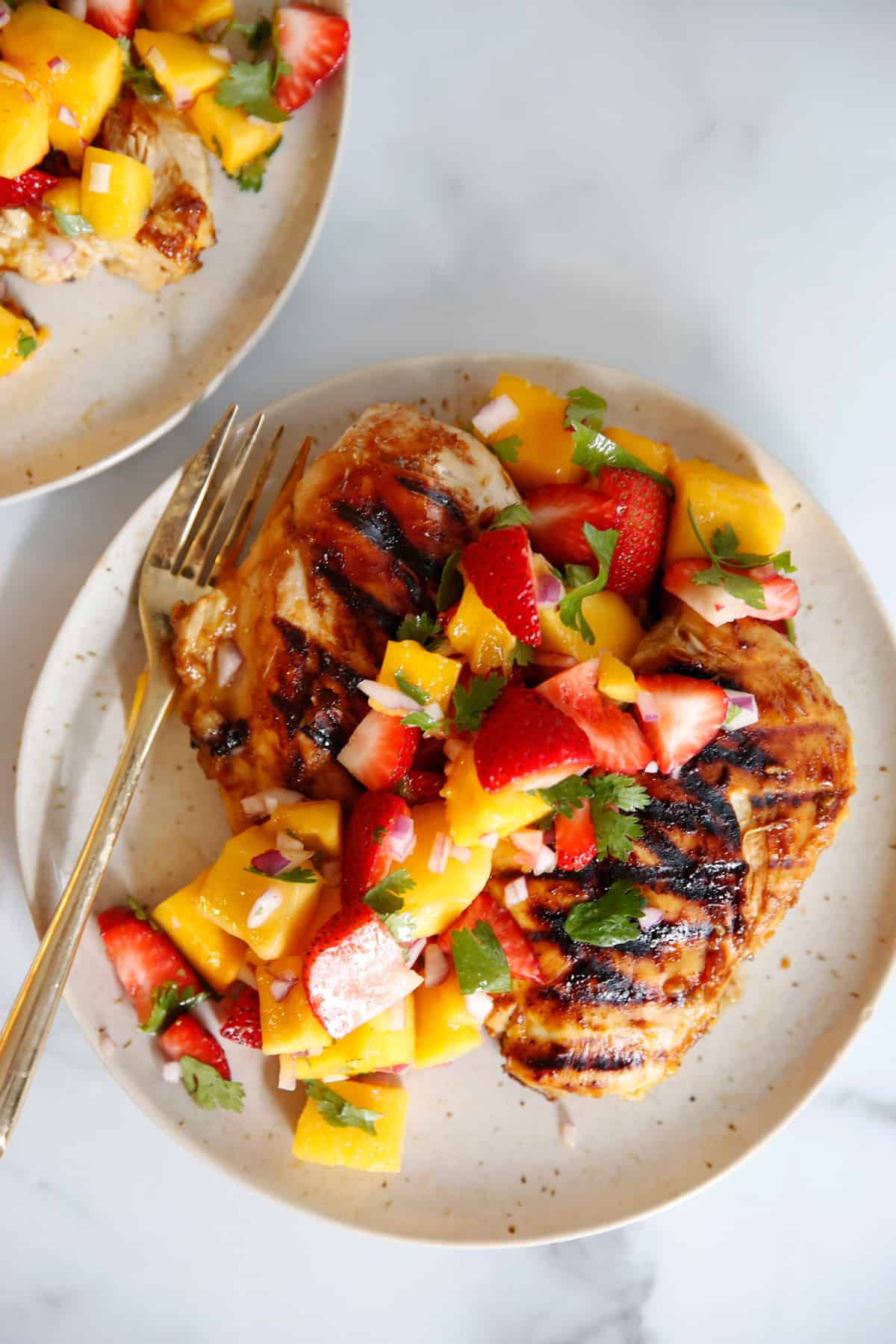 Strawberry and Mango Salsa Chicken: We love those sweet and savory flavors on this one! This Strawberry and Mango Salsa Chicken is the perfect light dish on a spring or summer night! It has contrasting flavors that make it so good! This mango chicken is also easy to put together and pairs so well with many other dishes! It's gluten-free and paleo too!
Cajun Blackened Fish: We love quick dinners in the summer! This Cajun Blackened Fish is a simple and delicious weeknight dinner. This dramatic looking dish is actually simple to make, requiring just a few spices, a piece of fish and a hot pan! Serve it with your favorite summer side and you've got dinner in under 20 minutes!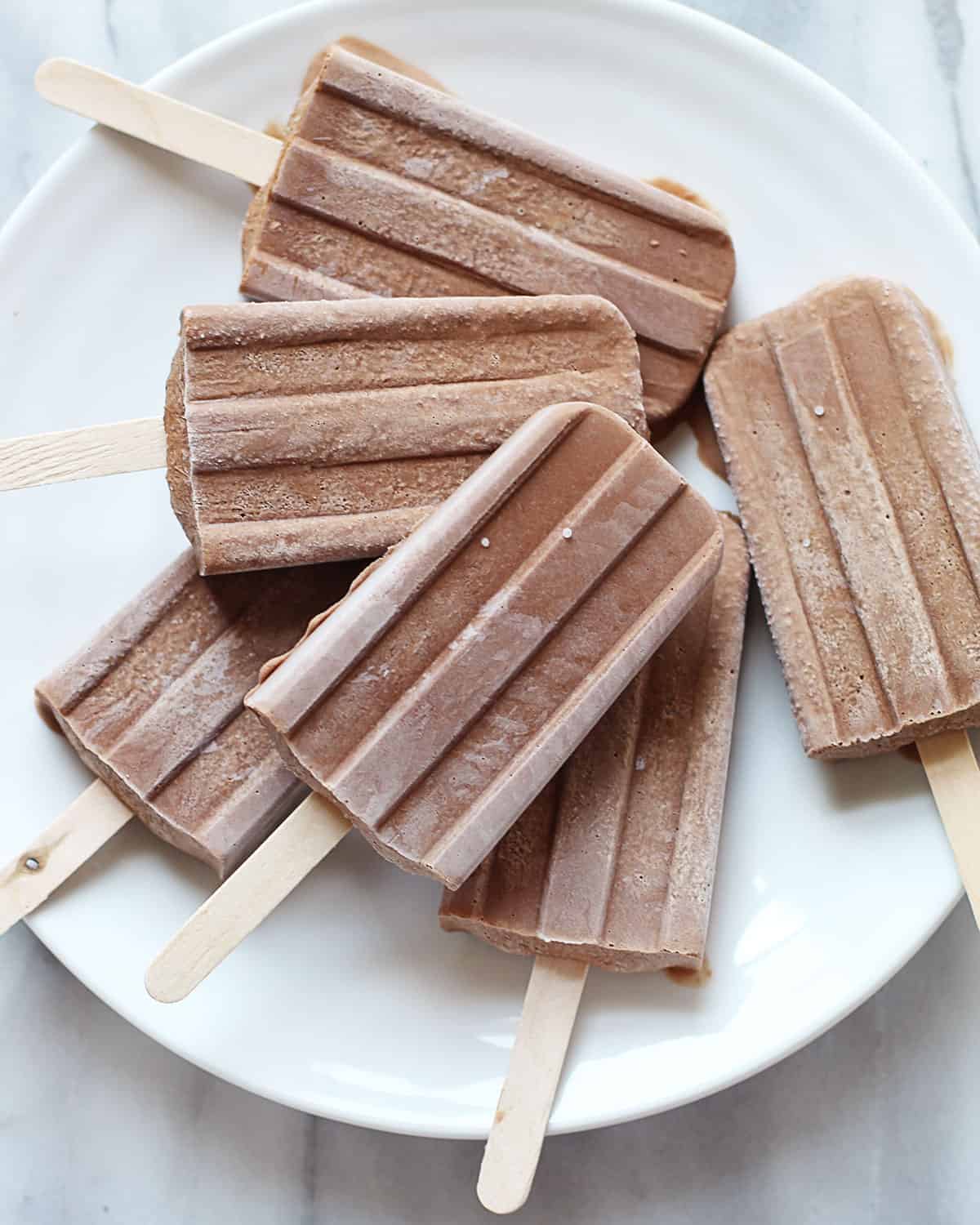 Healthy Protein Fudgesicles: We love a good popsicle in the summertime! These super-simple chocolate Fudgesicles are so rich and creamy, but made without any dairy at all! Made simply with only a handful of ingredients these naturally sweetened popsicles will be loved by both kids and adults alike.
Healthy Berry Cobbler (Gluten-Free): A favorite summer recipe! This Easy and Healthy Berry Cobbler is packed with fresh or frozen berries and topped with the best gluten-free biscuits. Don't forget to top it with ice cream!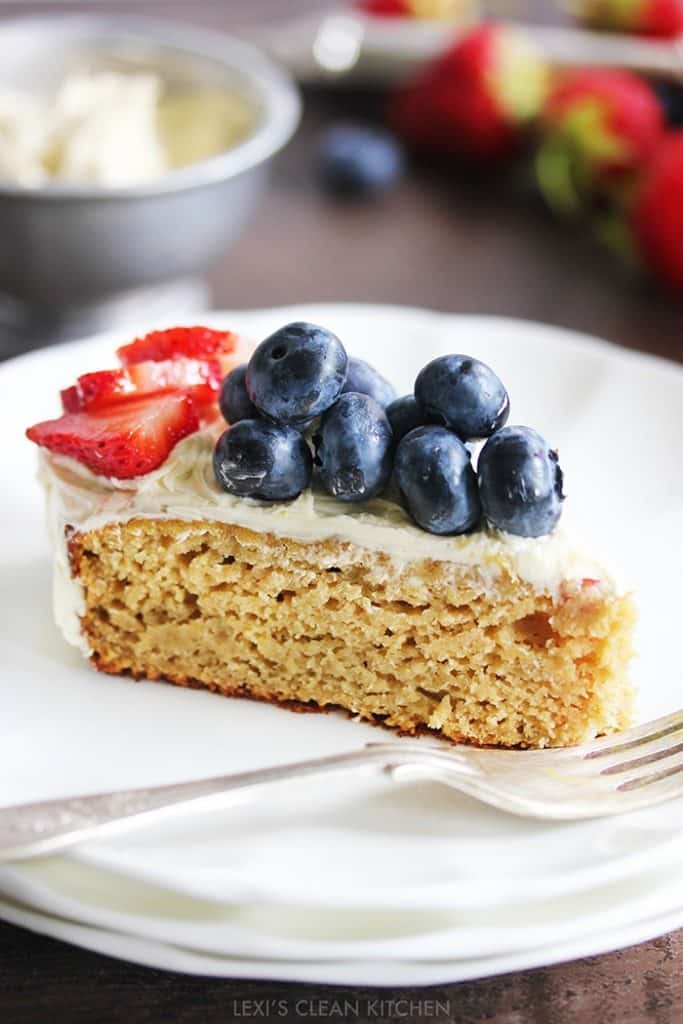 Gluten-Free 4th of July Cake (Nut-Free): Whether you are headed to a BBQ with family or friends or hosting a get together of your own, you'll need a classic festive cake for the all the parties! Let's make the most perfect (AND nut-free) vanilla cake topped with an easy buttercream and garnished off with tons of fresh fruit (red and blue for good measure)!
---
Pin it for later:
Subscribe to
Lexis Clean Living
Join our email list to get instant updates and weekly summaries of our top content and special exclusive offers along with our free clean eating kickstart guide!
This website may at times receive a small affiliate commission for products that we shared with you in our posts. Although we may receive a commission for linking certain products, there's no additional costs to you and all of our opinion and suggestions are 100% our own and unbiased. That's our promise to you!