Everybody should have an easy BBQ sauce recipe that they can use whenever the mood strikes! This super simple Sweet & Smoky BBQ Sauce contains no refined sugars, is paleo friendly and takes under 20 minutes to put together!
BBQ Sauce Recipe
Homemade BBQ Sauce is surprisingly easy to make once you have the right formula! We love our Sweet & Smoky BBQ sauce because it's so simple to make and is a great sauce for so many dishes! For this recipe all you need to do is add all of your ingredients to a pot and simmer away!
Usually barbecue sauces you buy at the store are laden with hard-to-pronounce ingredients and so much sugar. While our recipe has sugar because we like it sweet, we opt for a cleaner alternative and use refined-sugar-free coconut sugar. We also skip the addition of ketchup and use a mix of tomato paste and tomato sauce to get the Sweet & Smoky BBQ Sauce just right.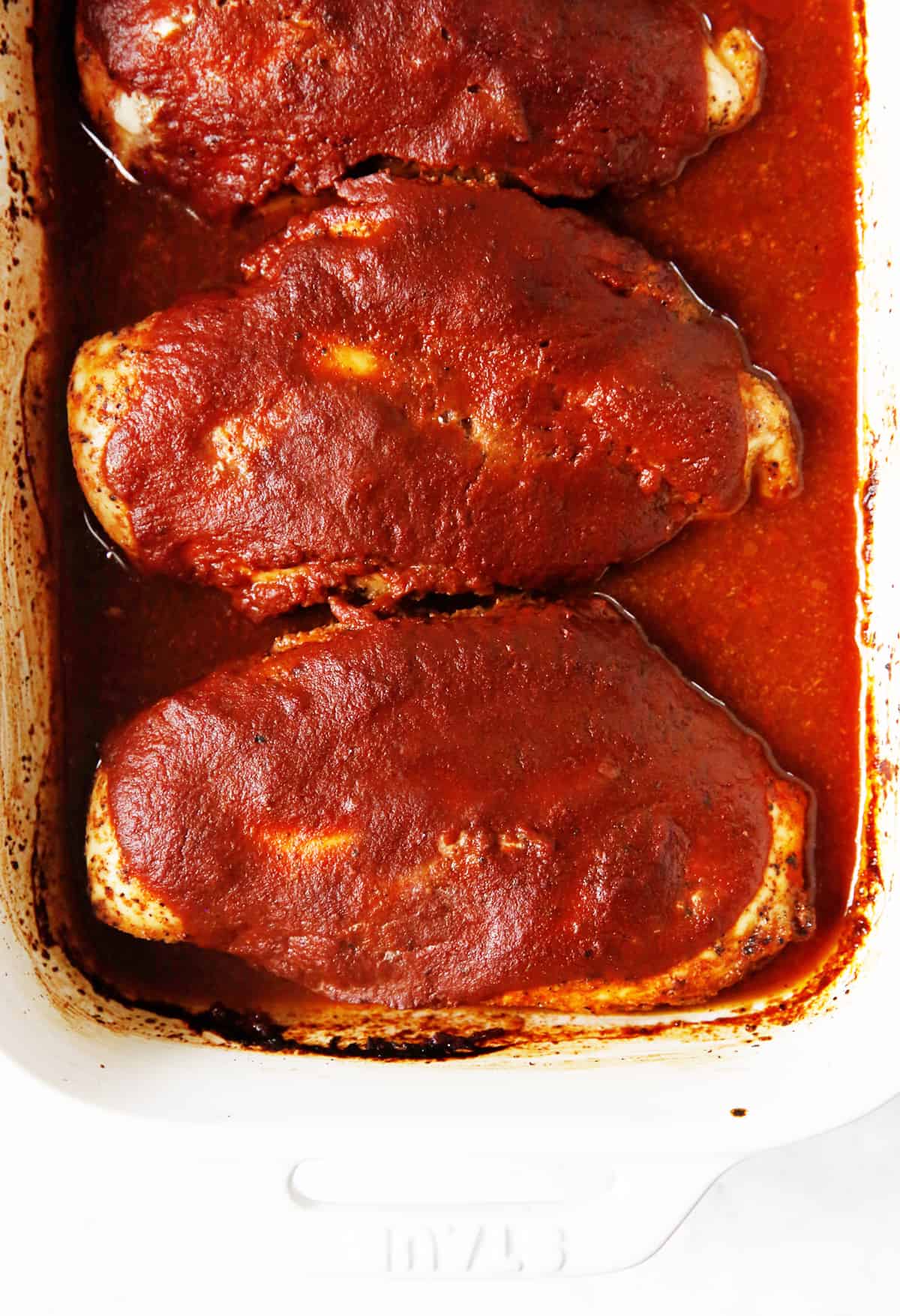 Paleo Barbecue Sauce Ingredients
What I love most about this recipe is how much control you have over the ingredients for this homemade BBQ sauce. While I've got nothing against ketchup, unless you are buying a really high-quality brand there can be some suspect ingredients in it. So we ditched the traditional ketchup and instead use tomato sauce and tomato paste! We're using coconut sugar here as well, to keep this refined-sugar-free, but if you didn't have that on hand you could swap it with maple syrup or even organic brown sugar.
Tomato Sauce (buy organic, if you can!)
Tomato Paste
Apple Cider Vinegar
Coconut Sugar
Worcestershire sauce
Molasses
Garlic Powder
Ground Mustard
Smoked Paprika
Paprika
Cayenne (optional)
Onion powder
Salt and Pepper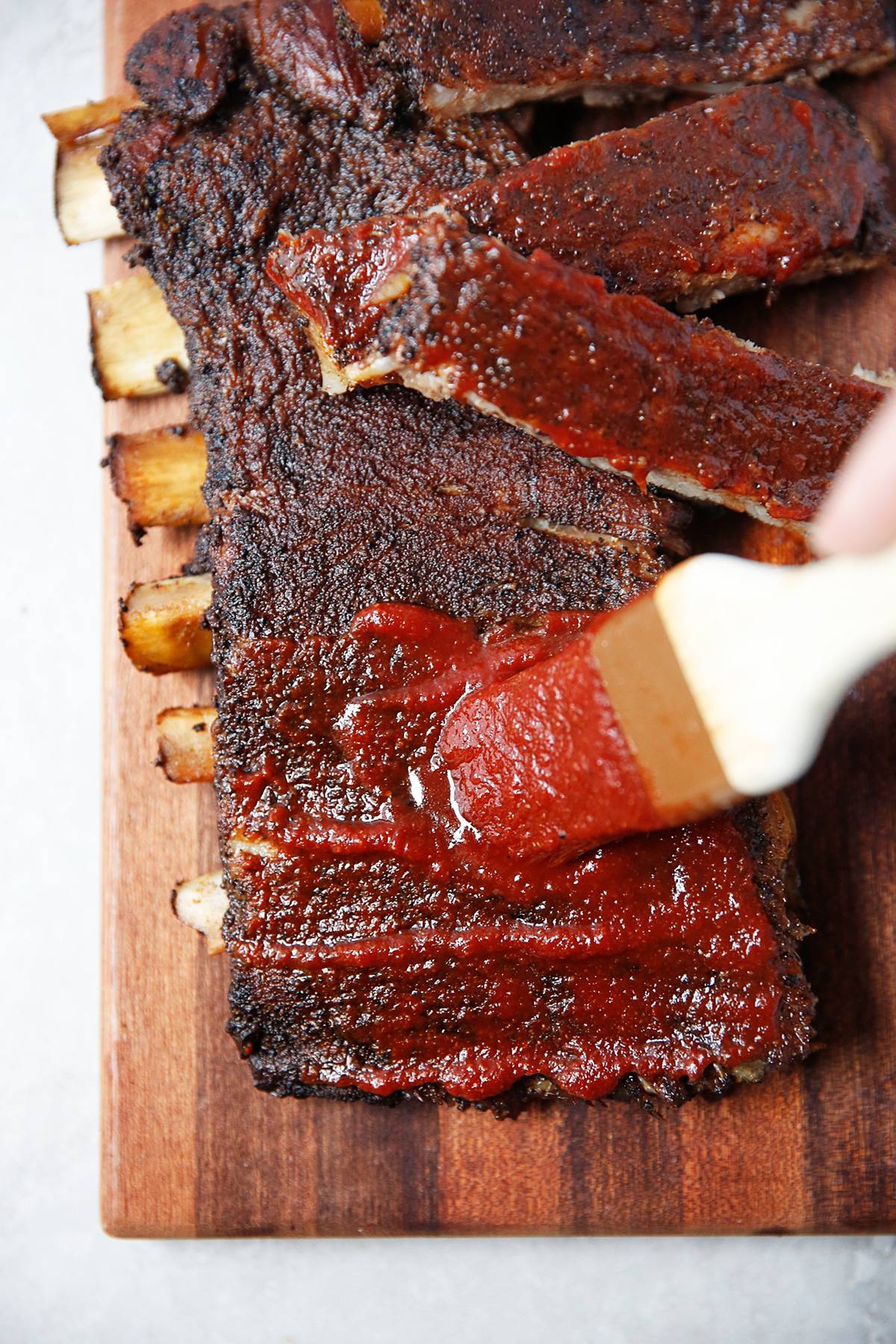 This Sweet & Smoky BBQ Sauce would be perfect on:
Oven Baked BBQ Chicken Breasts
If you like this DIY recipe, check out these others:
Sweet & Smoky BBQ Sauce
2014-07-14 13:18:42
Ingredients
1 15 oz. can Muir Glen Organic Tomato Sauce
1 6 oz. can Muir Glen Organic Tomato Paste
1/3 cup apple cider vinegar
1/2 cup coconut palm sugar
1 tbsp Worcestershire sauce* (can omit if you can't find a nice clean one in your grocery store)
1 tbsp molasses or raw honey (use molasses for extra dark coloring)
1 tsp ground mustard
1 tsp smoked paprika**
1 tsp paprika
1/2 tsp hot sauce (use 1 tsp if you like more of a kick)
1 1/2 tsp garlic powder
1 tsp onion powder
1/2 tsp Himalayan sea salt
1/2 tsp freshly ground pepper
Optional: 1 tsp cayenne
Instructions
1. Place all ingredients into a large pot (it will splatter slightly, so avoid using a small pot), and mix well to combine
2. Bring to a boil then reduce heat and let simmer for 10 minutes
3. Taste and adjust spices to your liking
Notes
*Worcestershire sauce often contains soy, wheat, and sugar, if you can't find a clean brand in your store, omit and add an additional 1/2 tbsp of molasses
**Smoked paprika gives this BBQ sauce it's nice smoky flavor!
Yields roughly two cups!
Lexi's Clean Kitchen https://lexiscleankitchen.com/
---
Pin it: