Favorite Summer Fruit Recipes
With summer in full swing, it's time to take advantage of all the fruit available at this time of year! We're sharing our favorite fruit recipes to make the best breakfasts, desserts, dinner and cocktails this season!
Must-Make Fruit Recipes This Summer
Summer is here, which means it's time to make the freshest recipes with all of that colorful fruit available! We've got a great list of our Favorite Fruit Recipes starting with breakfast and ending with dessert. And all summer long we will be adding to this list as we have new recipes, so go ahead and bookmark this page so you can cook your way through all these summertime fruit favorites!
Peach Fruit Leather or 2-Ingredient Strawberry Fruit Leather: Homemade Fruit Leather recipe is a little bit like magic. You place place pureed strawberries or peaches with a touch of honey into the oven, close the door and then a few hours later you have a healthy and fruity snack reminiscent of the store-bought version, but so much more delicious and good-for-you.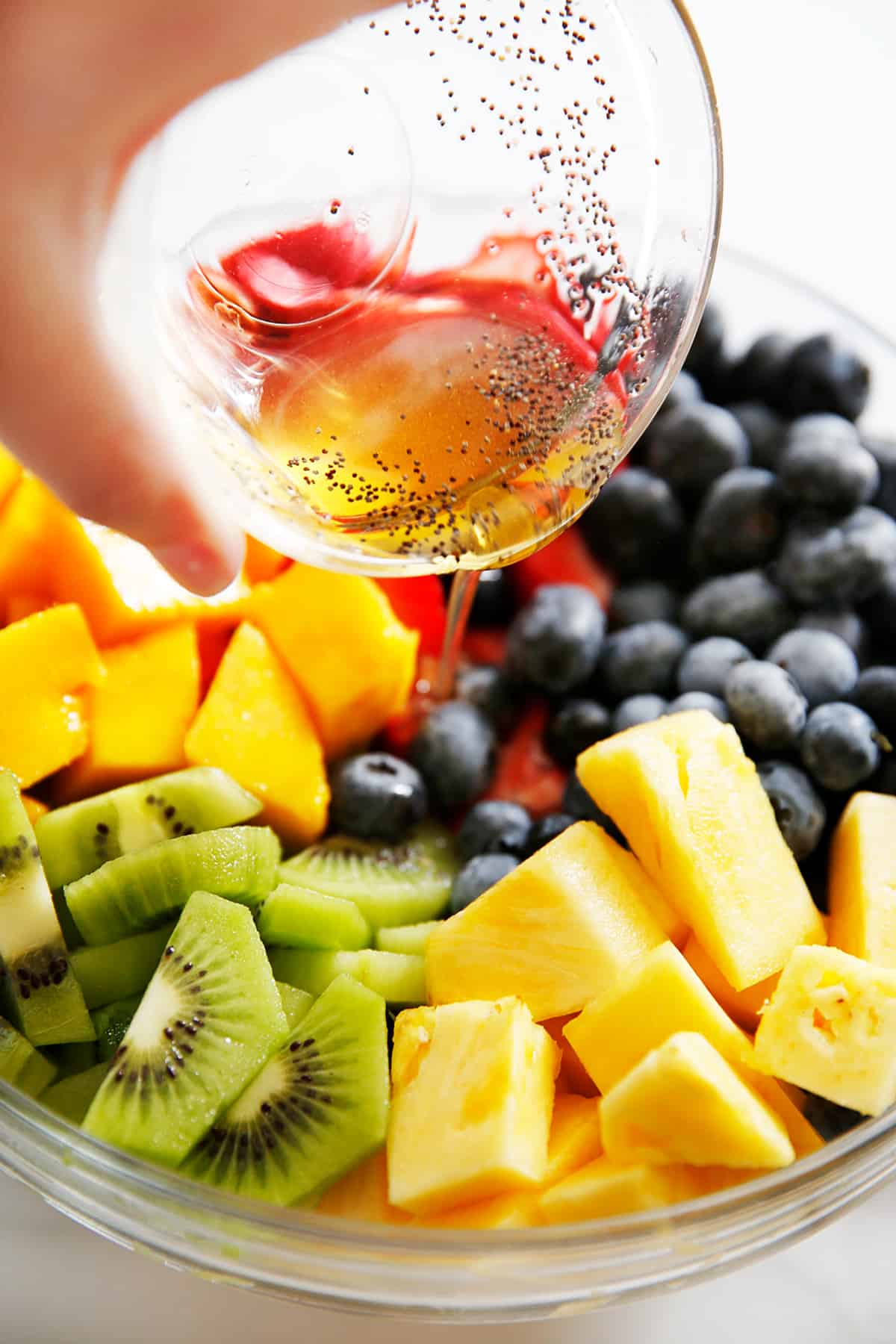 Chia Honey Lime Fruit Salad: This fruit salad is the perfect refreshing fruit salad to serve all summer long! This dish is perfect for a party or BBQ and can be made ahead of time! The sweet fruit is complemented with the zesty lime and is customizable based on what fruit is available for you.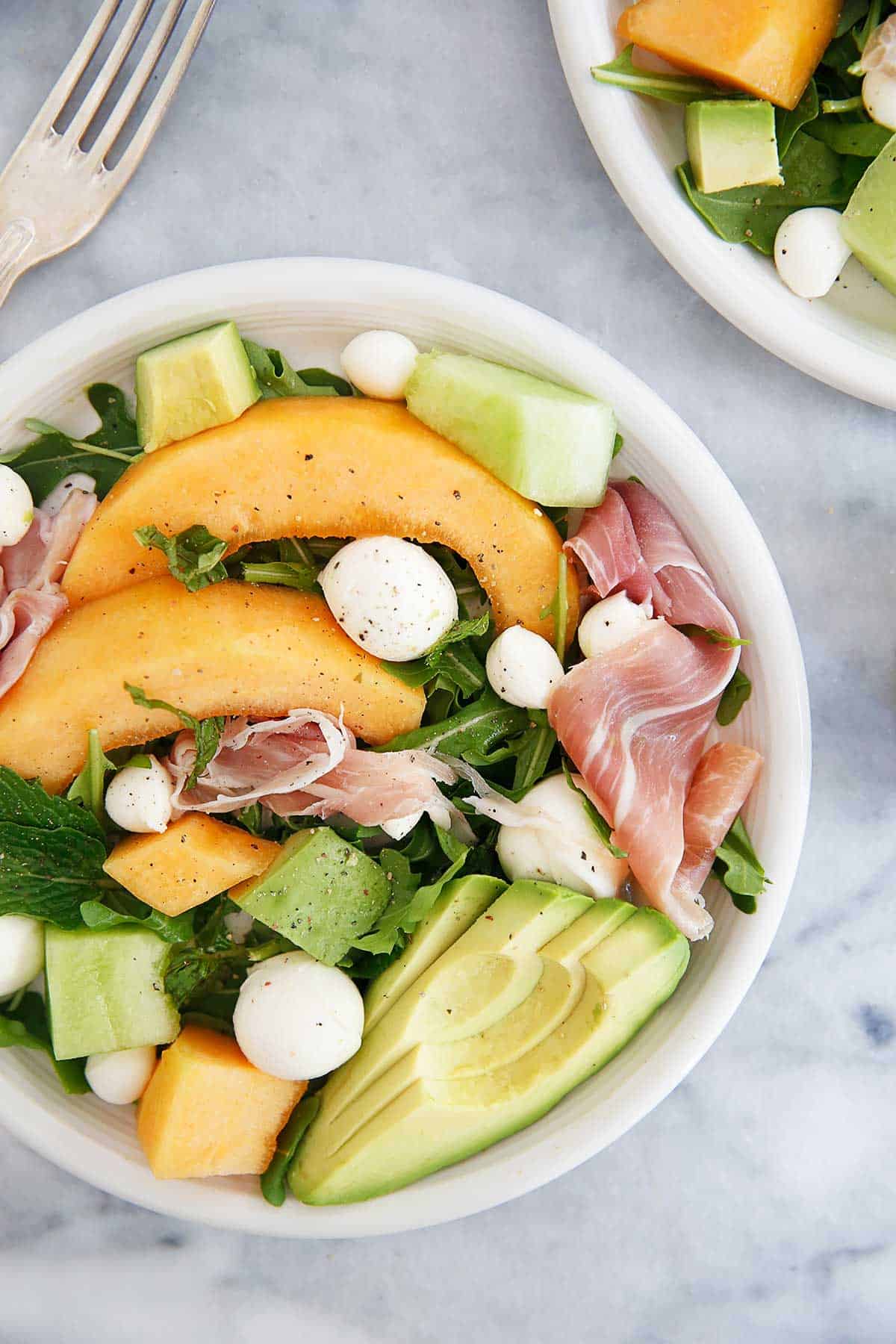 Melon Salad with Prosciutto: This Melon and Prosciutto Salad with Mint Apple Cider Vinaigrette is a flavorful and delicious addition to your summer table! It's gluten-free and grain-free, and packed with fresh mint, sweet melon, ripe avocado, salty prosciutto, and the most wonderful light vinaigrette dressing.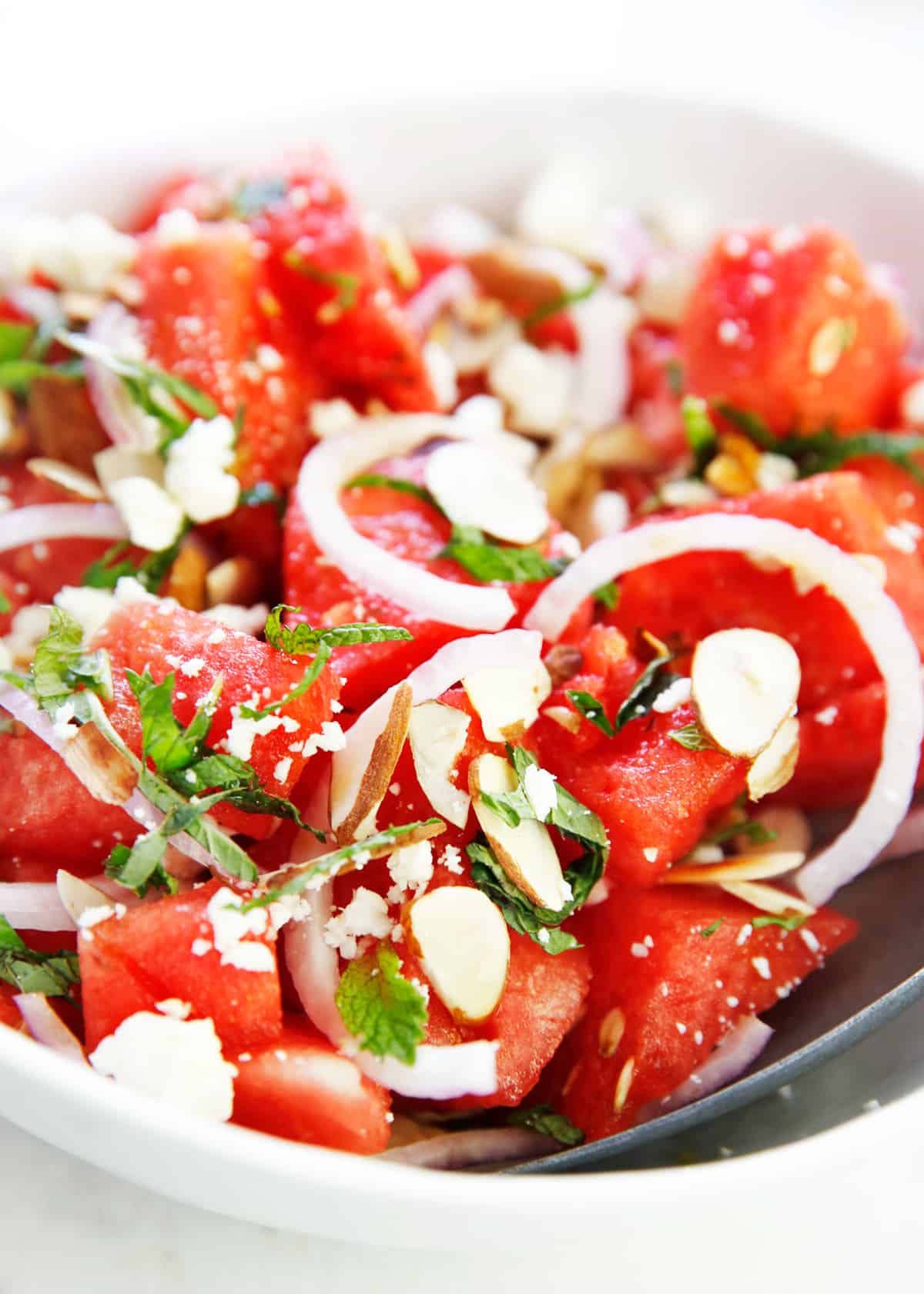 Watermelon Salad with Basil-Ginger Dressing: A refreshing Watermelon Salad made with a unique basil and ginger dressing that is bound to be the hit of the BBQ table spread. It's simple to make, and optionally dairy-free.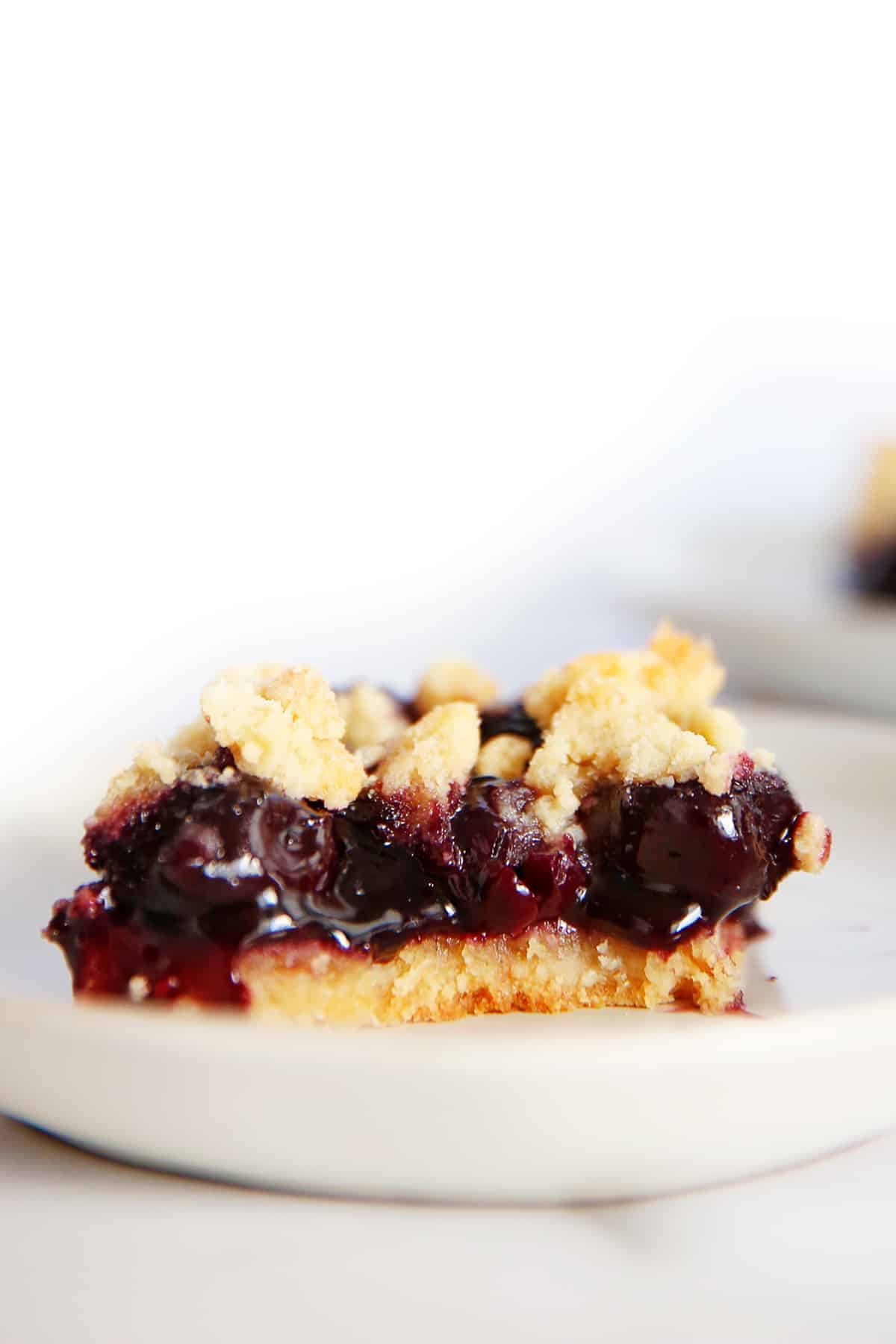 Cherry Pie Bars: These gluten-free cherry pie bars have all the deliciousness of a cherry pie without the time needed to actually making one! It uses nutrient-dense almond flour to make the crust and the crumble on top and is packed with fresh cherry flavor. These bars are gluten-free, dairy-free friendly, and the ultimate summer dessert!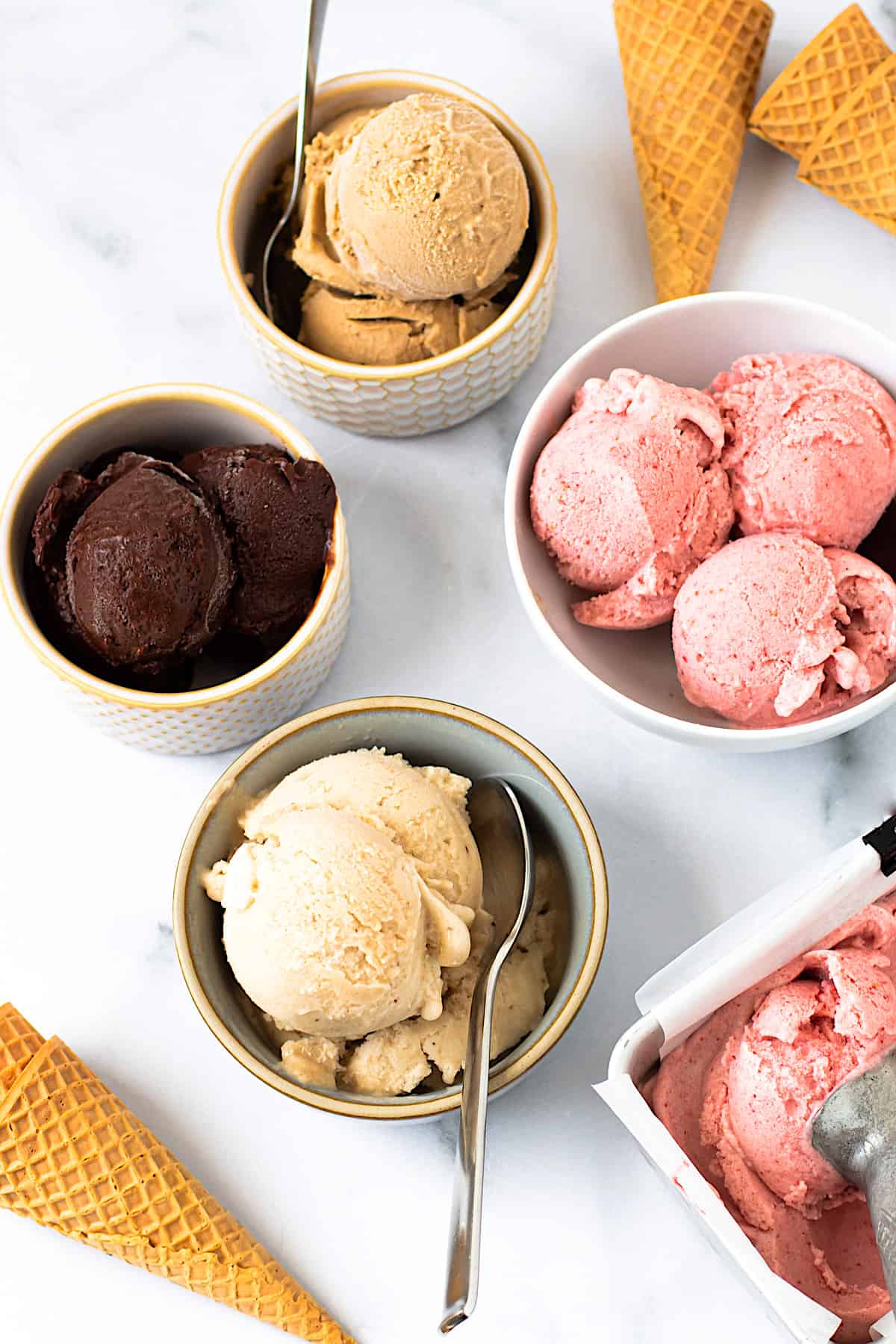 Healthy Nice Cream: Made with, at a minimum, only 2 ingredients, this healthy Nice Cream recipe is an ice cream lover's dream come true. Nice cream is simply put, a vegan dessert made from frozen bananas and a bit of almond milk. This dairy-free and vegan frozen dessert is creamy, rich and so delicious! It's easy to add-in a few extra ingredients to make different flavors, and we're sharing all our favorites below!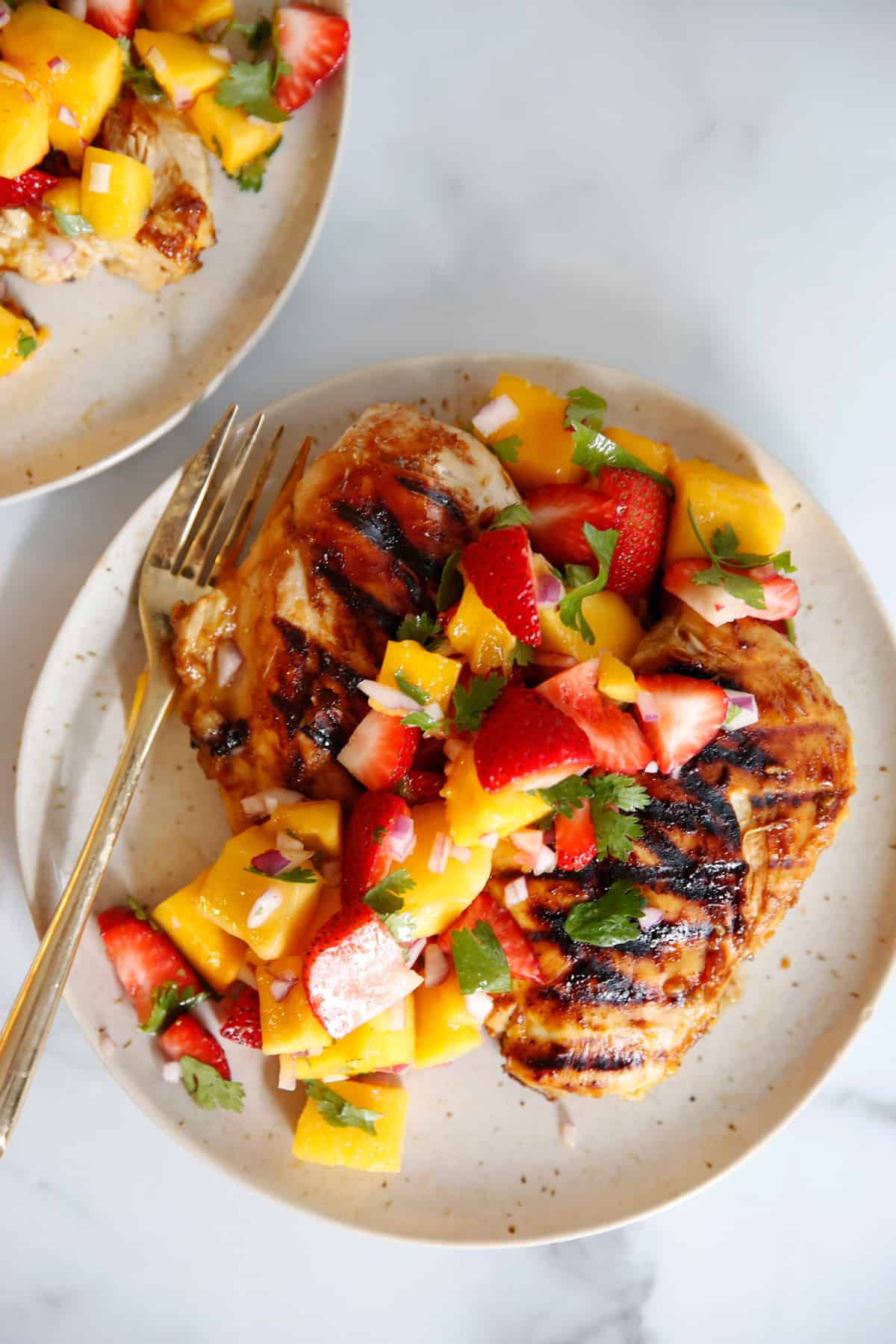 Strawberry and Mango Salsa Chicken: This Strawberry and Mango Salsa Chicken is the perfect light dish on a spring or summer night! It has contrasting sweet and savory flavors that make it so good! This mango chicken is also easy to put together and pairs so well with many other dishes! It's gluten-free and paleo too!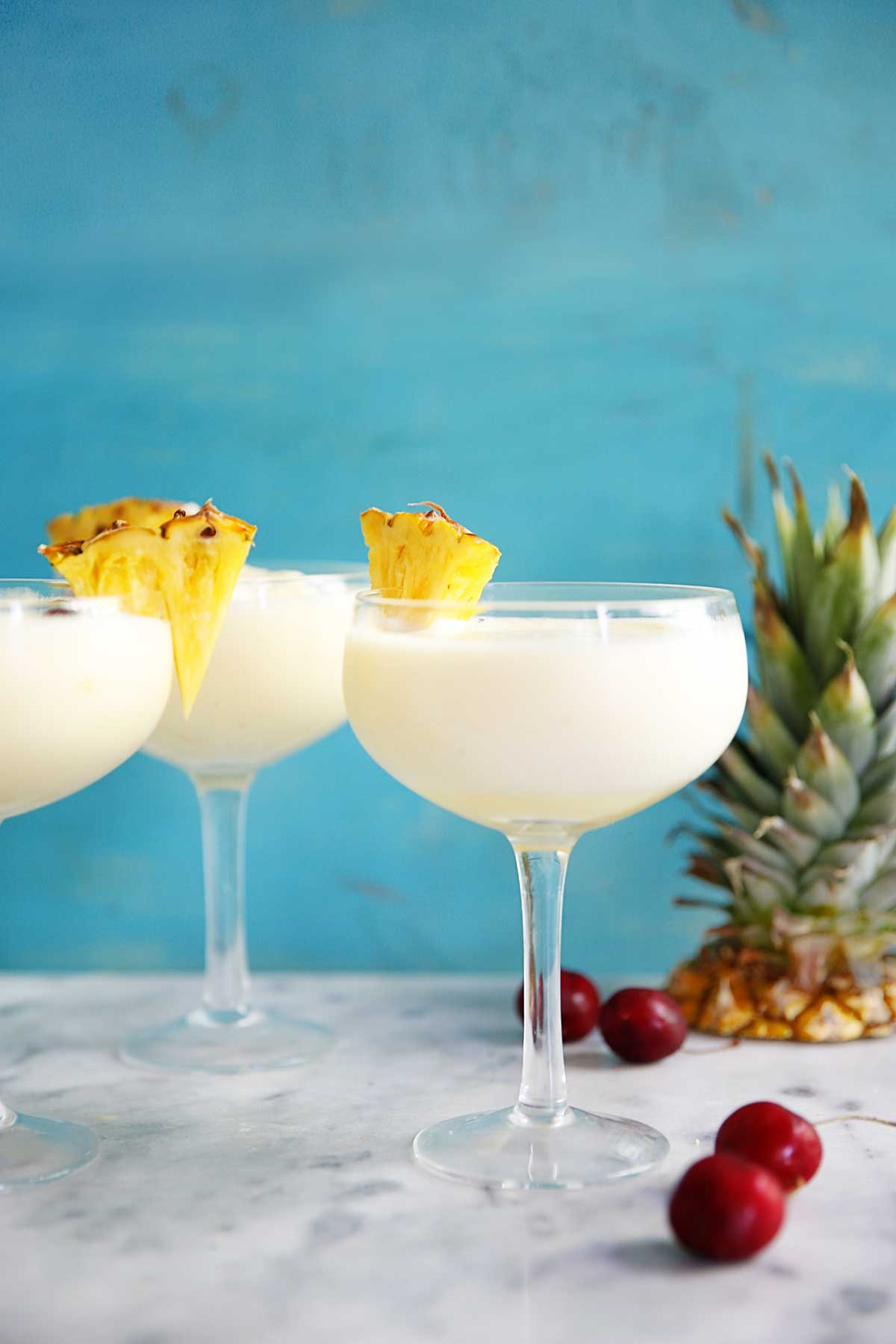 Four-Ingredient Lightened Up Piña Colada: This lightened up cocktail is the perfect simple and refreshing summer drink! Simply toss all of the ingredients into a blender, buzz, and sip!
Raspberry Oat Breakfast Bars: These unique bars have a delicious oat crumble and are a delicious on-the-go breakfast option. They're made with minimal ingredients, no refined sugars and are gluten-free.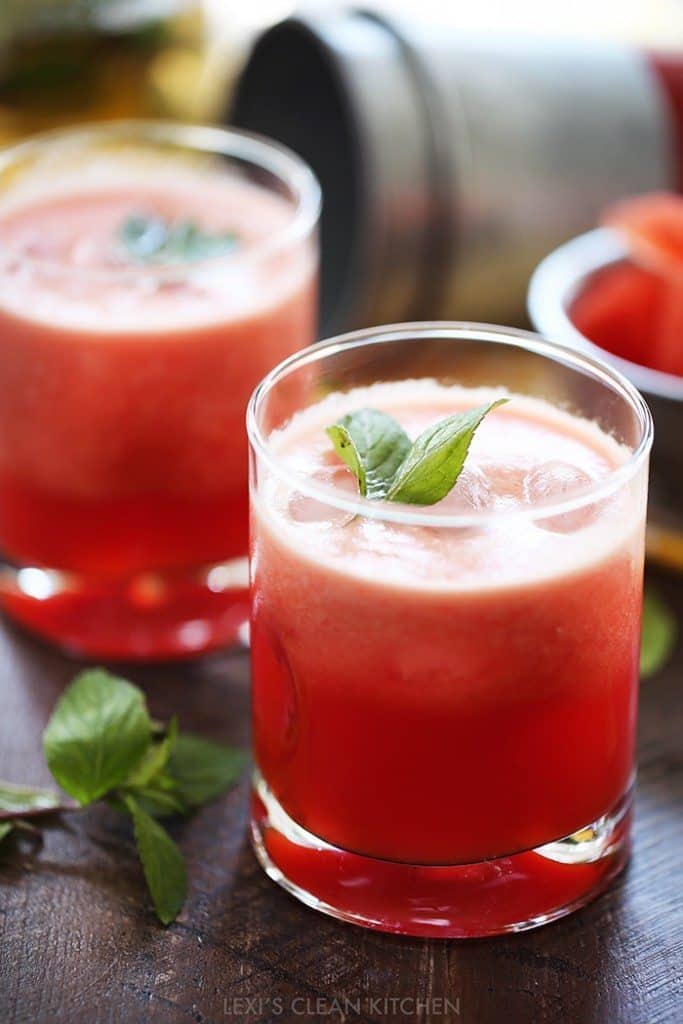 2-Minute Watermelon Juice: The best non-recipe recipe for a refreshing and flavorful watermelon juice everyone is going to love!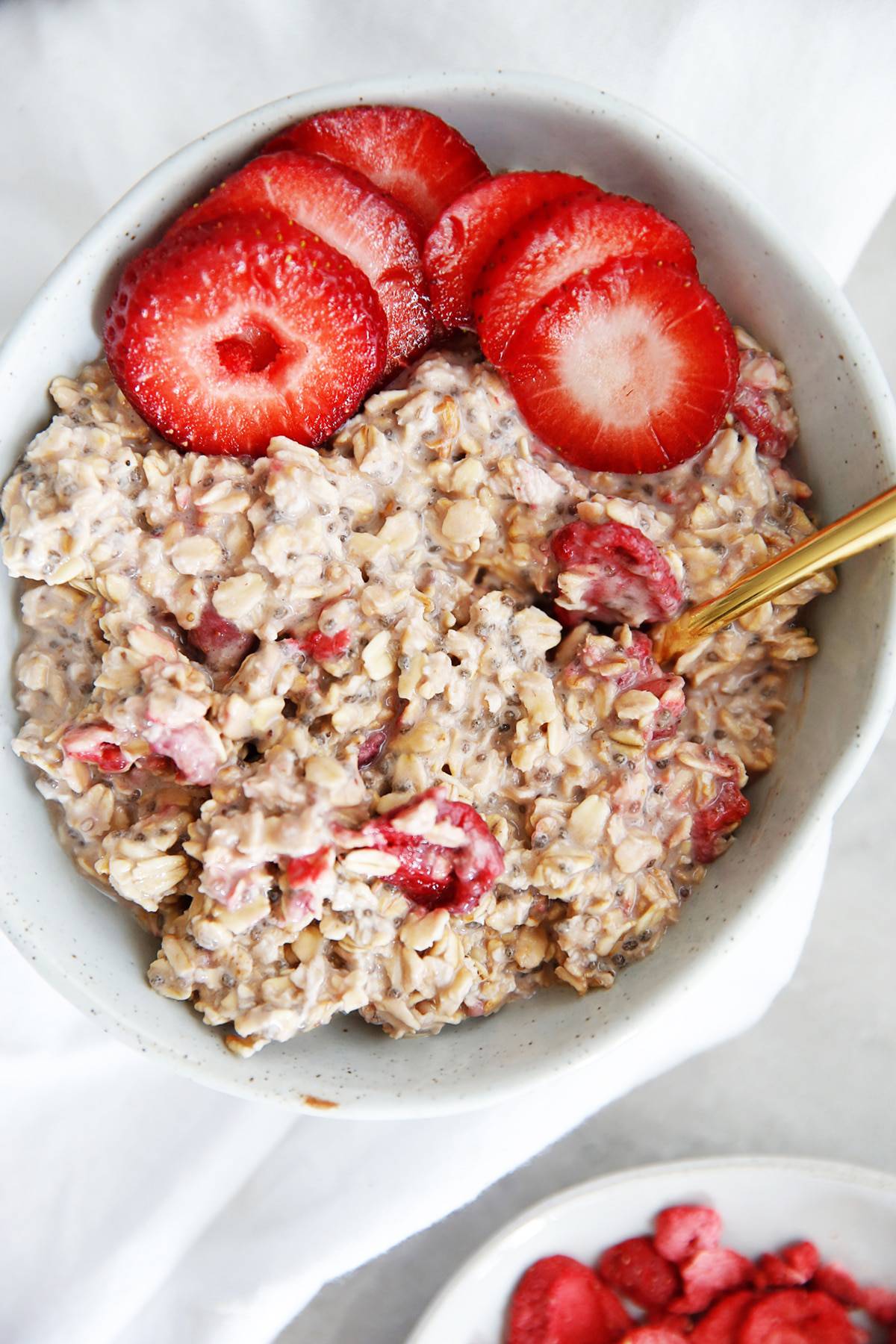 Strawberry and Cream Overnight Oats: Bursting with strawberry flavor and super creamy without actually having any cream, this dairy-free overnight oats recipe is quick to make and you can make a few batches so you can grab and go on your way out the door in the morning. Vegan and gluten-free, and the perfect egg-free breakfast!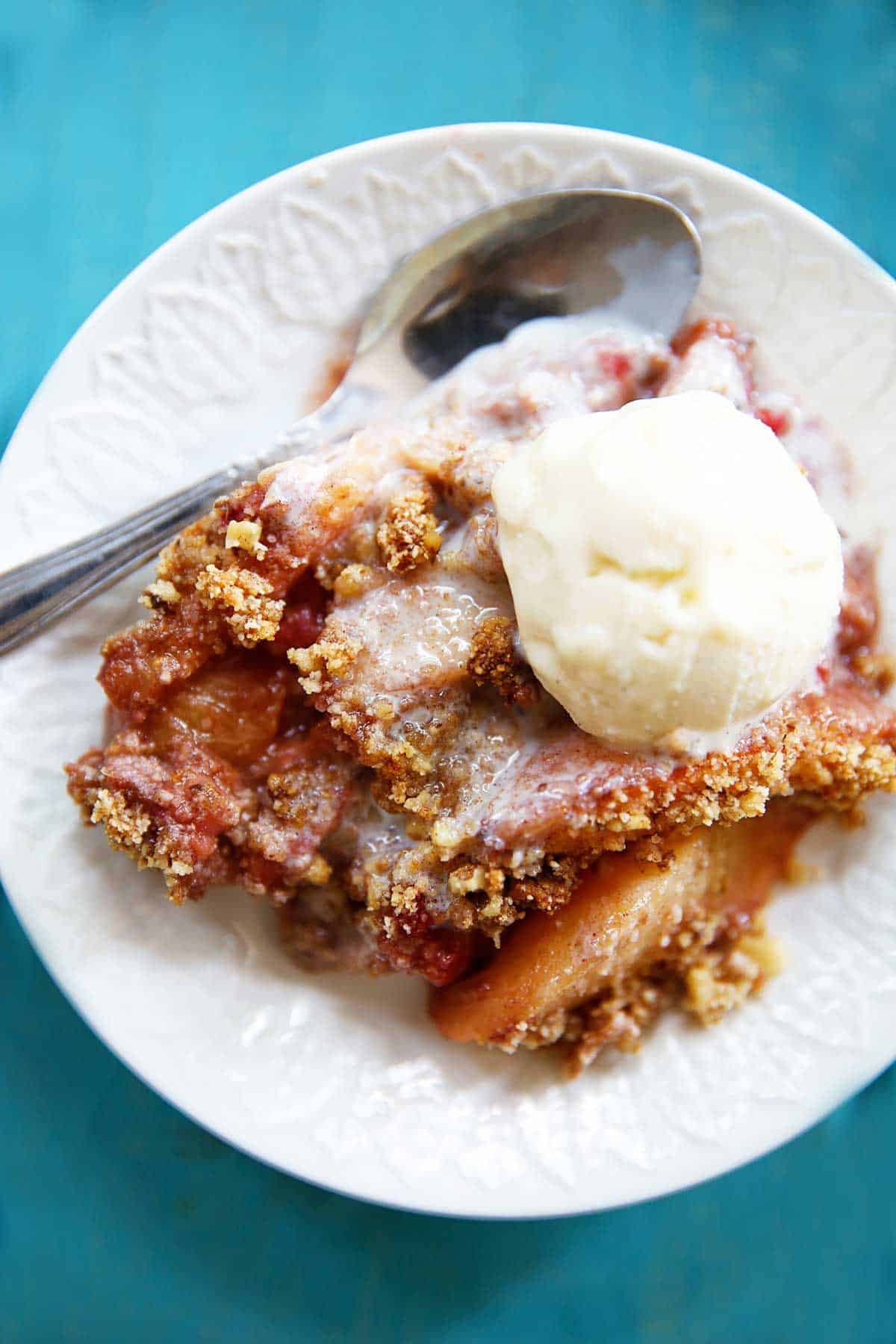 Raspberry Peach Crumble: This paleo-friendly, SUPER EASY crisp is the perfect healthy summer treat! Packed with sweet fruit, just the right amount of tartness, and so so flavorful! It will definitely be a staple for summer gatherings with friends and family! It's grain-free, dairy-free, egg-free, and so so simple to make!
Chocolate Covered Cherry Smoothie: This smoothie is the perfect creamy and flavorful on-the-go breakfast to add to your morning routine! It uses antioxidant-rich frozen cherries and cocoa powder to get a chocolate covered cherry flavor! It's is dairy-free, packed with healthy fats and so delicious.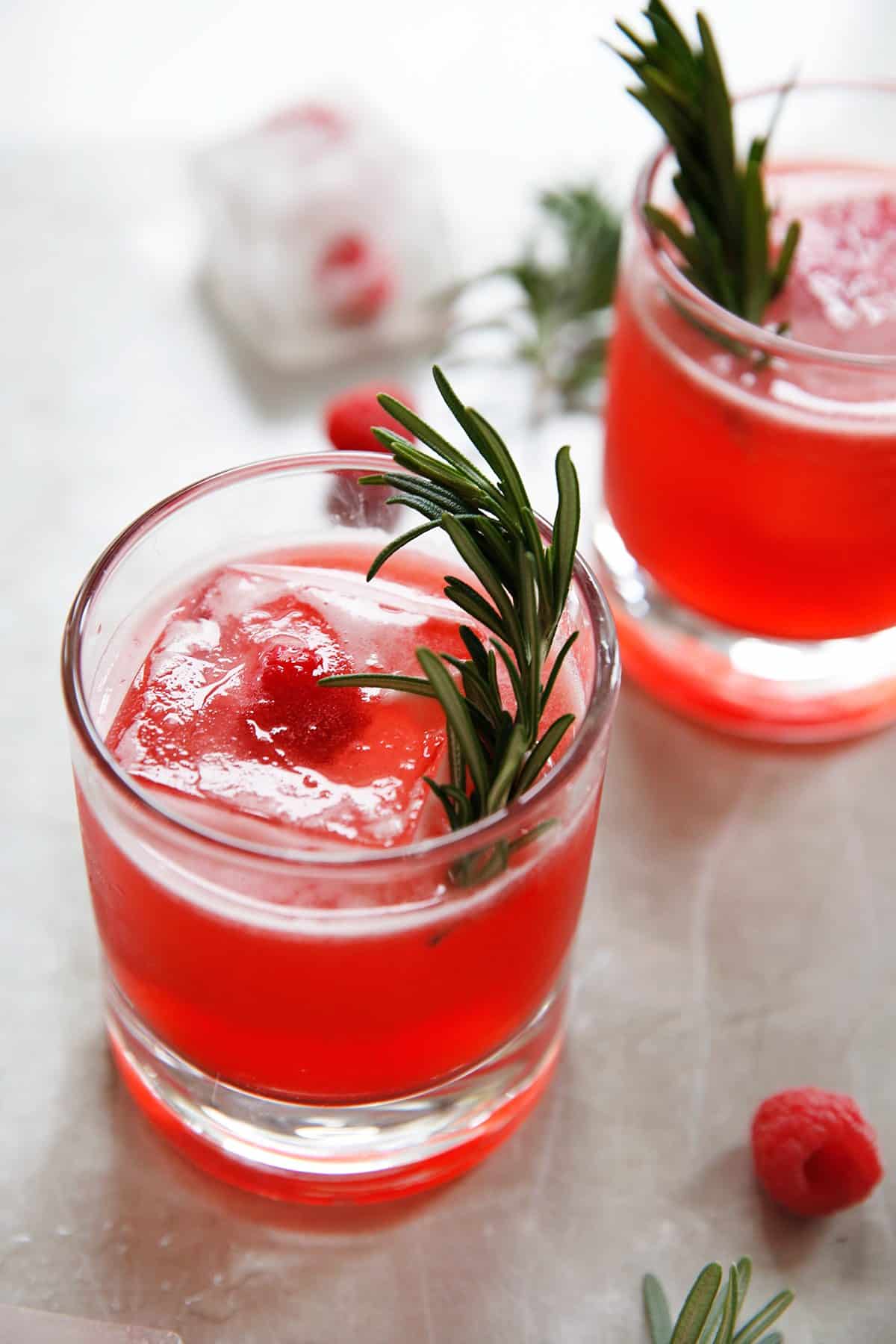 Raspberry Gin Cocktail: An old favorite cocktail that is light and refreshing. Using a homemade raspberry simple syrup (and I promise, it's super simple to prepare), that is made without refined sugars for a perfect summer cocktail!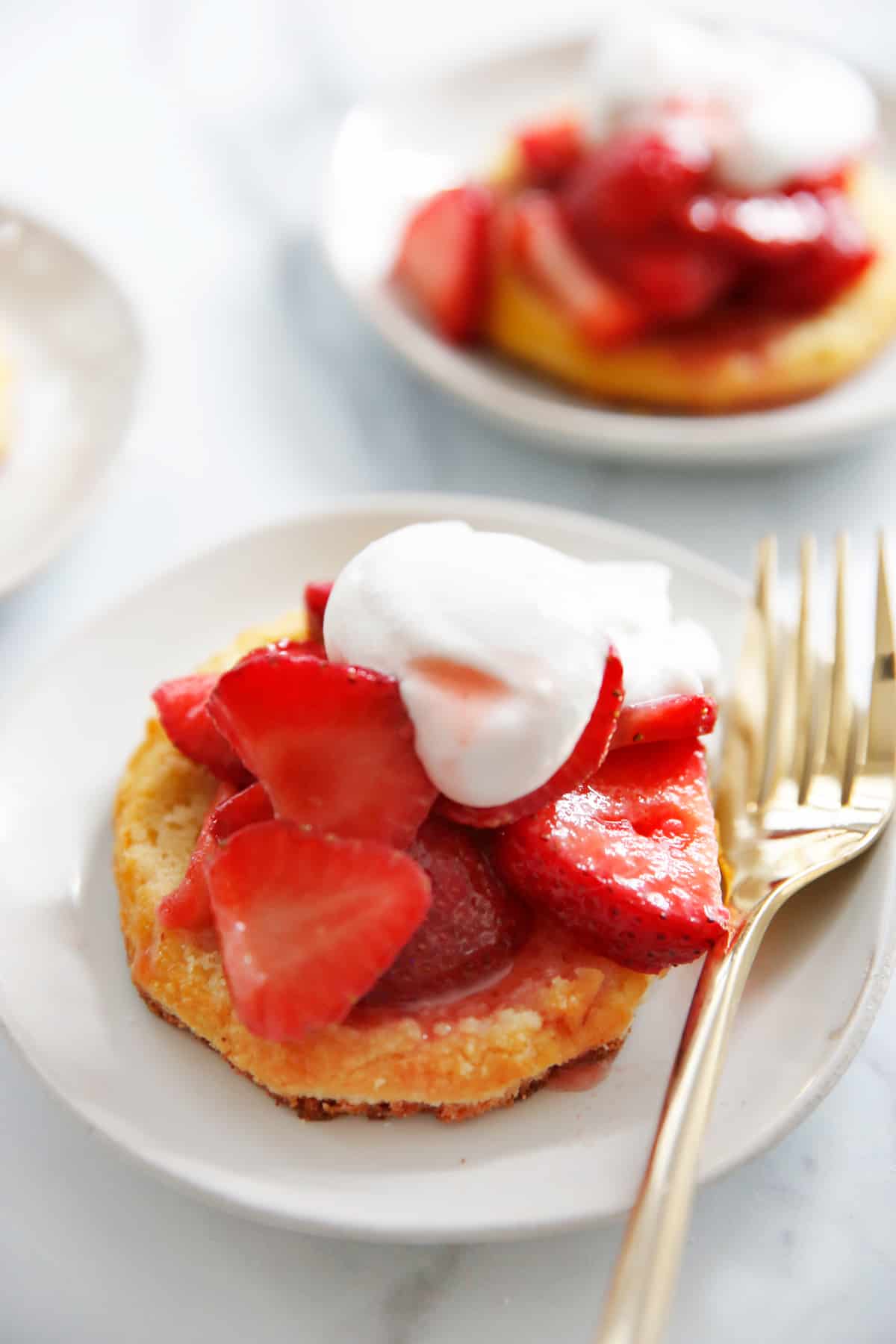 Gluten Free Strawberry Shortcake (with dairy free whipped cream): This one is a must make during the summer! With buttery drop biscuits as it's base, the macerated strawberries are topped with a delicious dairy-free coconut whipped cream and make the easiest end to a summer meal. They'll be loved by all, and nobody will know (or care) it's gluten-free!
Berry Cobbler: This easy cobbler recipe is a class dessert. This healthy cobbler recipe is packed with fresh or frozen berries and topped with the best gluten-free biscuits. It will be your favorite dessert of summer!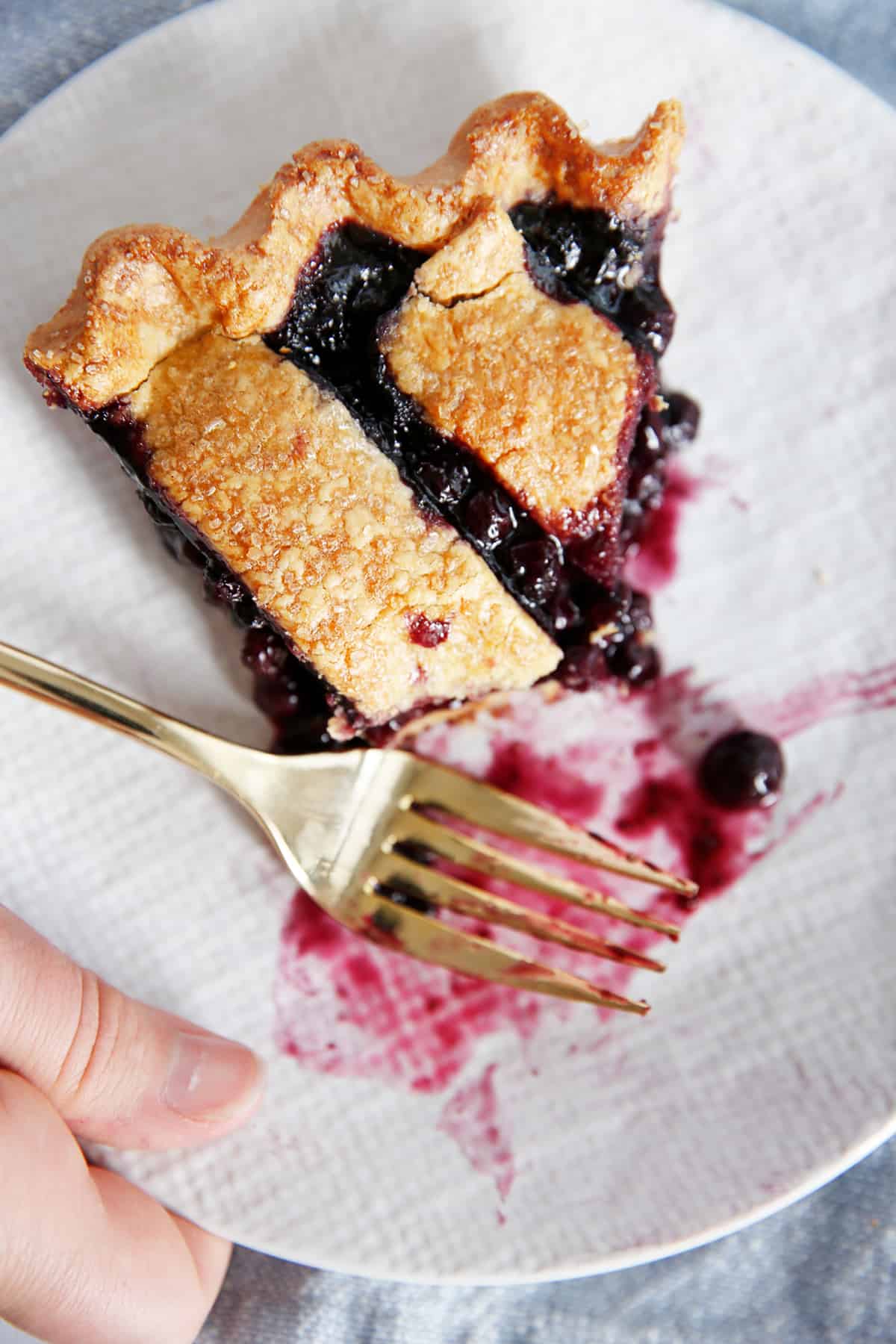 Gluten Free Blueberry Pie: This pie is the perfect dessert to serve at a backyard summer party or potluck! It's juicy and sweetened just right (using unrefined sweeteners) and will be a hit with everyone! It's gluten-free, with dairy-free options, and can be made with either fresh or frozen blueberries. Let's get baking!
This website may at times receive a small affiliate commission for products that we shared with you in our posts. Although we may receive a commission for linking certain products, there's no additional costs to you and all of our opinion and suggestions are 100% our own and unbiased. That's our promise to you!
Subscribe to get our FREE clean eating guide!
Join our email list TODAY to start recieving our newsletter weekly, access to exclusive content and deals, *and* a FREE complete 24-page clean eating guide!