What to Cook When You Don't Feel Like Cooking
We've all been there! Some nights you just don't have the energy to get excited about making a big production of dinner. Here is a list of some ideas of What to Cook When You Don't Feel Like Cooking!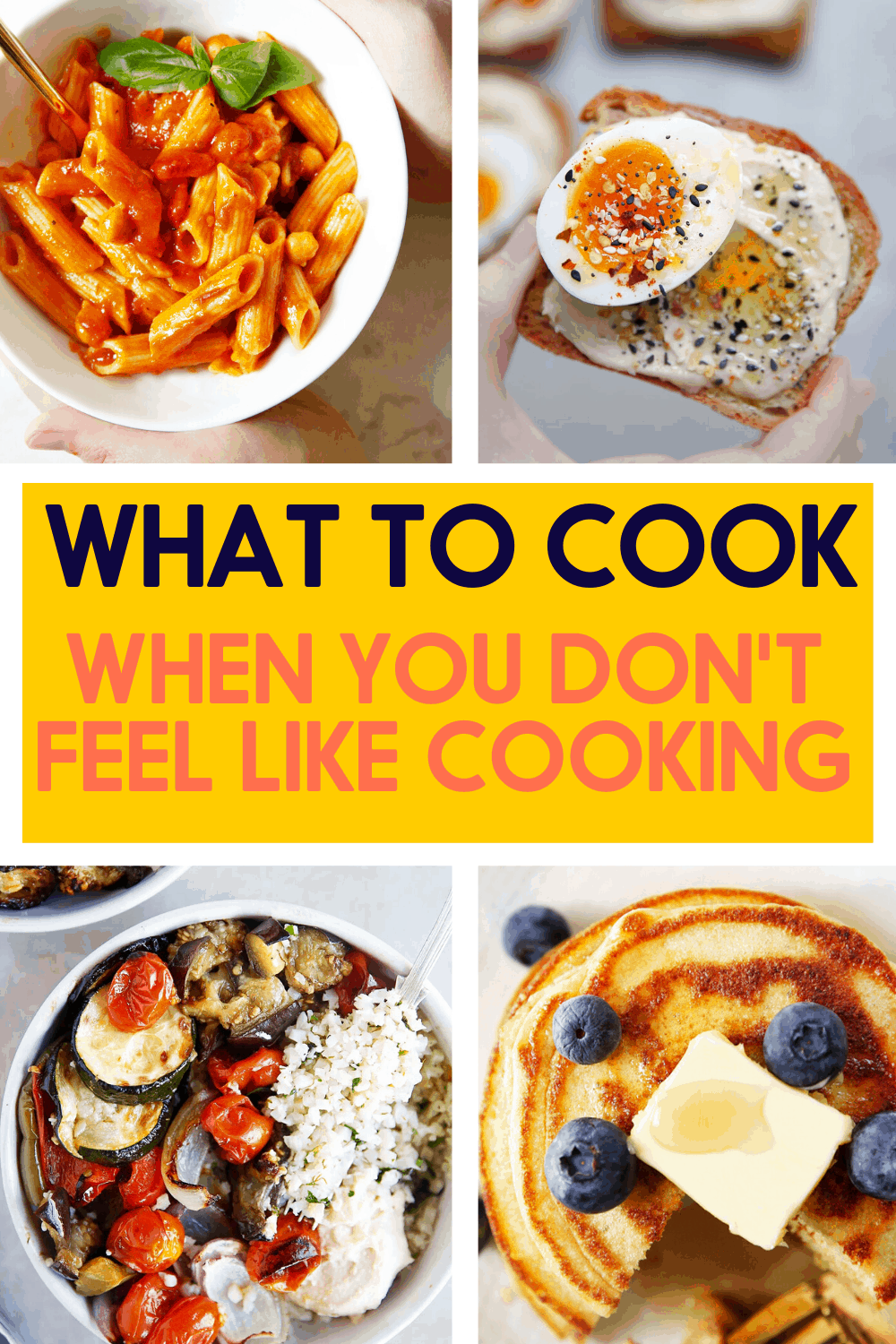 Lazy Dinner Ideas
(for those nights when you really don't want to cook)
---
You might assume that I always feel like cooking.
After all, I have this whole site with my name on it that's chock full of recipes and meal plans to get you feeling inspired to get in the kitchen. I even wrote a cookbook! But here's a secret: even I actually don't always feel like cooking. 
It's true! I'm super passionate about food, but there are days when the idea of whipping up a big meal just feels totally exhausting. And since Mike and I welcomed our sweet baby girl Skylar into our family, you can bet that I'm having more of those days than ever! These days, I'm grateful for plenty of frozen meals and all of the meals made ahead pre-baby, but if you don't happen to have your fridge or freezer stocked, there are still plenty of ways to deal with that "I don't feel like cooking" feeling. 
Since we've all found ourselves reluctant to get in the kitchen or not so psyched about following an actual recipe, I figured it might be useful for me to pull together some of my go-to strategies for making quick and easy meals that won't make you feel like you have to cook. Doesn't that sound like a dream? 
Keep scrolling for easy ideas that will help you keep you and your family fed… even when you're feeling that kitchen burnout. We love to call these "non-recipe recipes."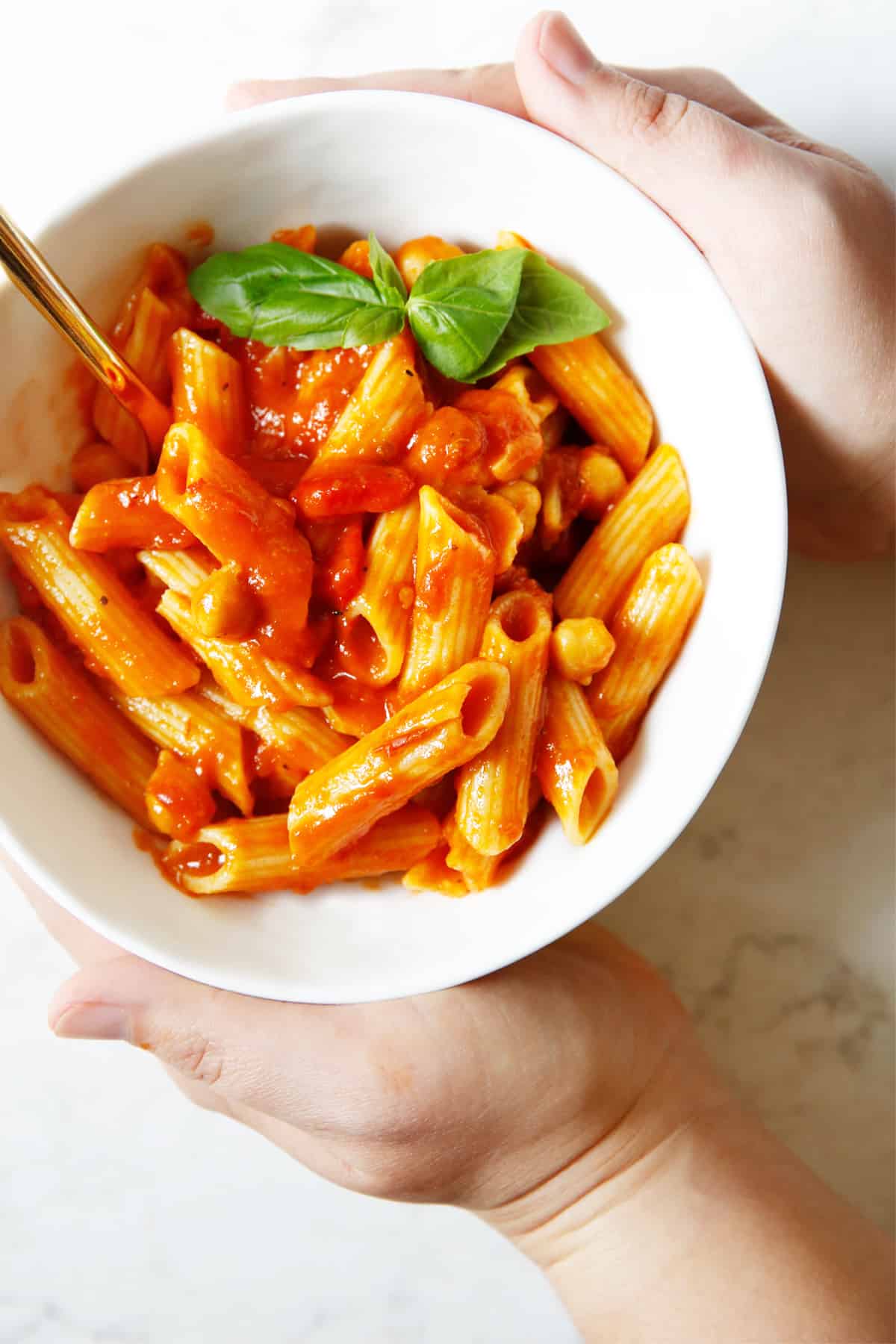 Lazy Pasta
Sure, pasta on its own is a quick and easy way to get dinner on the table. But pasta doesn't have to be boring to be easy! There are plenty of ways to put a twist on pasta without adding a lot of extra time or prep to the process. 
Check out some of my favorite quick pasta ideas…
Jarred tomato sauce or pesto (this is a must in my house for the ultimate quick dinners)

White beans with a little tomato paste and rosemary

Diced fresh tomatoes, fresh basil and a bit of parmesan cheese

Sauteed spinach and chicken sausage

Frozen veggies and garlic to keep it really healthy and light!

Freshly squeezed lemon, black pepper, and garlic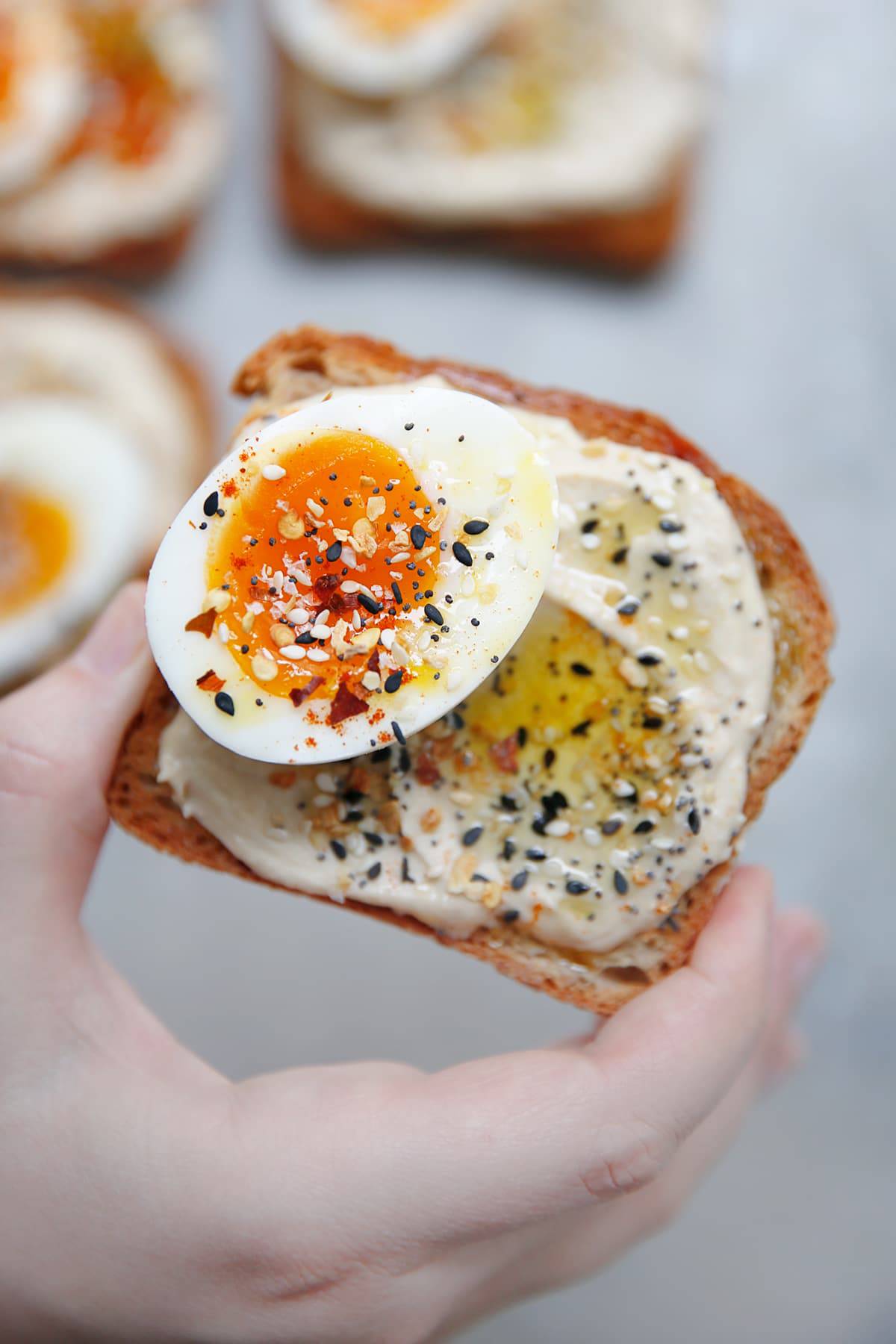 Fancy Toast
Toast — whether it's made on bread, an English muffin, a pita, or a tortilla — is the perfect vehicle for lots of yummy flavor combos. Don't ever underestimate the power of toast… as a meal. And luckily these days there are so many options for store-bought gluten-free options!
Here are a few easy add-ons for a quick toast meal. Mix and match them! 
Fresh tomatoes

Hummus or s

mashed chickpeas

Ricotta cheese

Fresh avocado (avocado toast never gets old!)

Guacamole 

Cottage cheese

Fried egg or soft scrambled

Corn

Nut butter

Tahini
Bonus idea: Turn toast into a non-traditional pizza. Tortillas, English muffins, naan, cauliflower rolls, and plain old bread can all be turned into easy pizza with some tomato sauce, cheese, and ten minutes at 375ºF in the oven.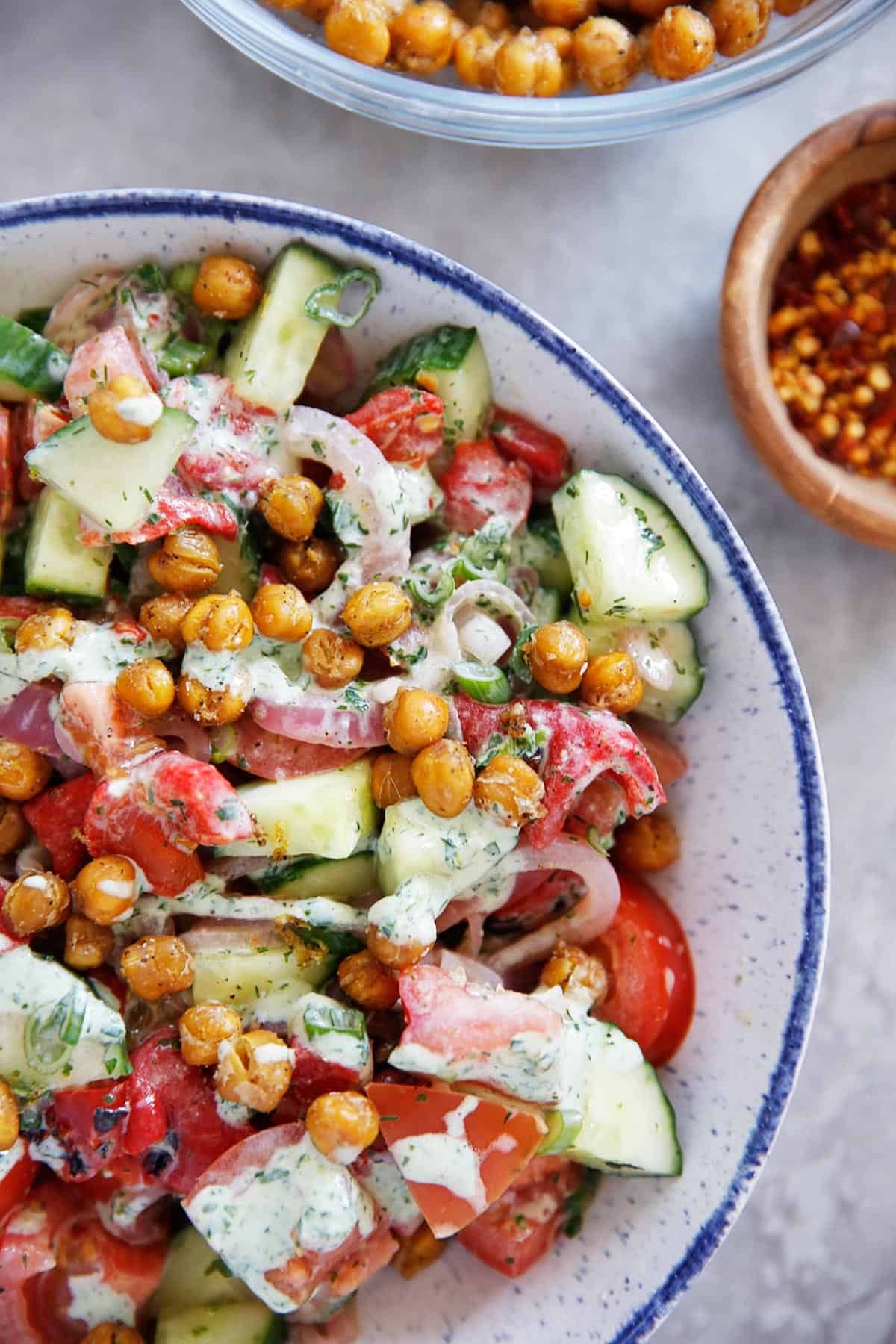 Lazy Salads
Too often, I think people feel intimidated by the process of mixing up a salad. But guess what? It doesn't have to be that way! Making a salad can actually be a quick and easy route to a healthy, well-balanced meal. Plus, you can stay away from the stove and oven. To keep it really simple, always keep a high-quality salad dressing on hand so you don't have to think about making one from scratch.
Here are some common ingredients you can turn into a salad… 
Salad greens

Thinly sliced kale or other hearty greens (don't forget to massage it quickly with oil and salt!)
Thinly sliced cabbage, brussels sprouts
Coleslaw or broccoli slaw mix

Hard-boiled eggs

Canned tuna

Rotisserie chicken or leftover shredded chicken

Mozzarella or burrata cheese

Beans

Fresh veggies — carrots, peas, tomatoes, onion, peppers, etc.

Fresh fruit

— watermelon, peaches, nectarines, grapes

Pumpkin seeds, sesame seeds, sunflower seeds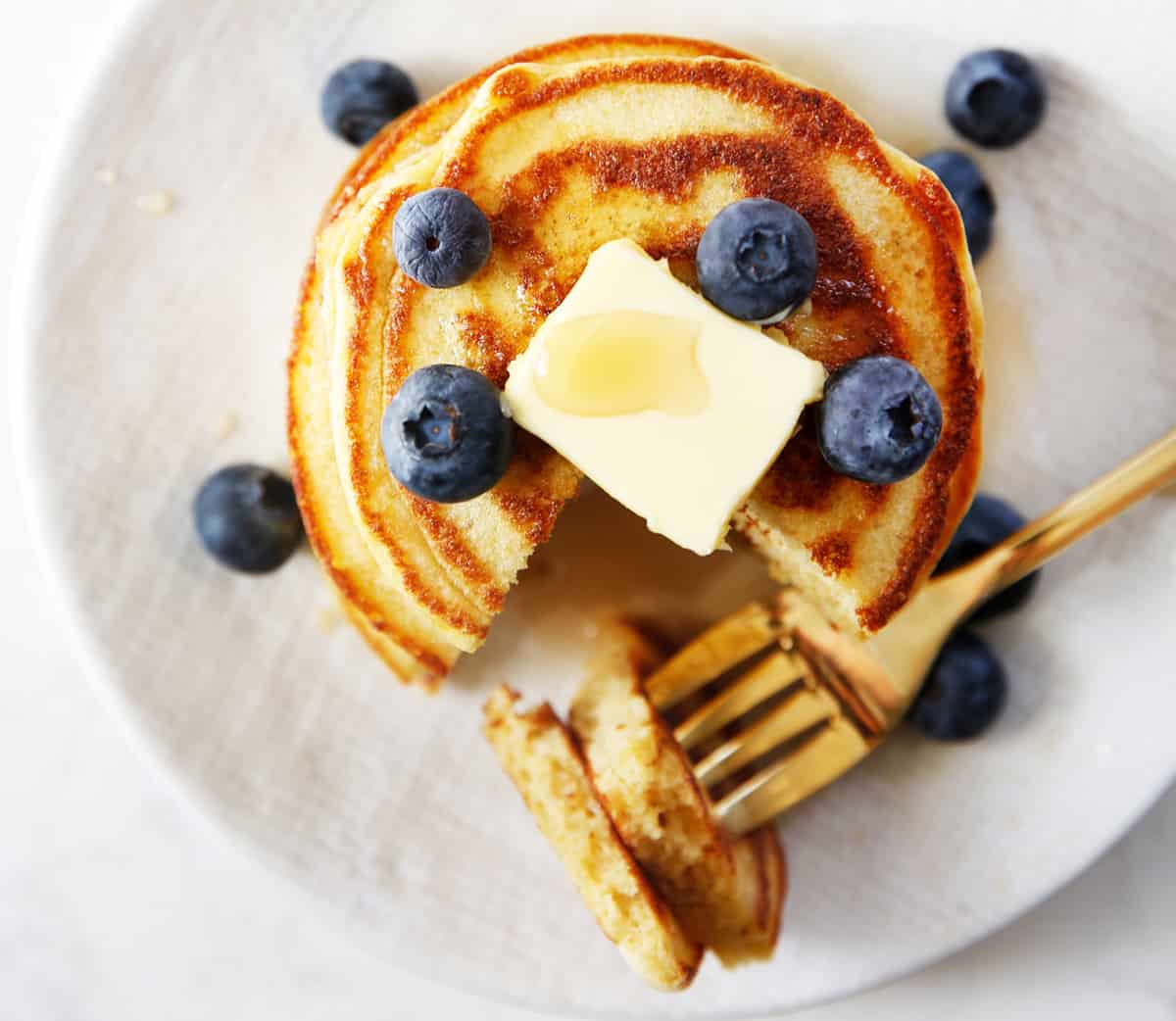 Breakfast for Dinner
If you ask me, breakfast just feels more special when you eat it for… dinner. Many of our go-to breakfast dishes also tend to be less labor-intensive than their dinner counterparts. Why not save yourself some dinnertime effort and just make these meals later in the day? 
Mix up a batch of pancakes! Add in any fruit you have on hand for extra flavor and texture. 
You can't go wrong with eggs any style. 
Sheet pan breakfasts are super easy and easily feed a family. For some ideas check out our Sheet Pan Classic Breakfast Bake (Eggs, Bacon, & Home Fries!) or Sheet Pan Chorizo and Egg Bake
Serve big bowls of Greek yogurt with healthy add-ins like fruit, granola, and chia seeds. If you have kiddos at home, you can make this meal really interactive. You can also make yogurt savory with roasted vegetables, harissa, and olive oil.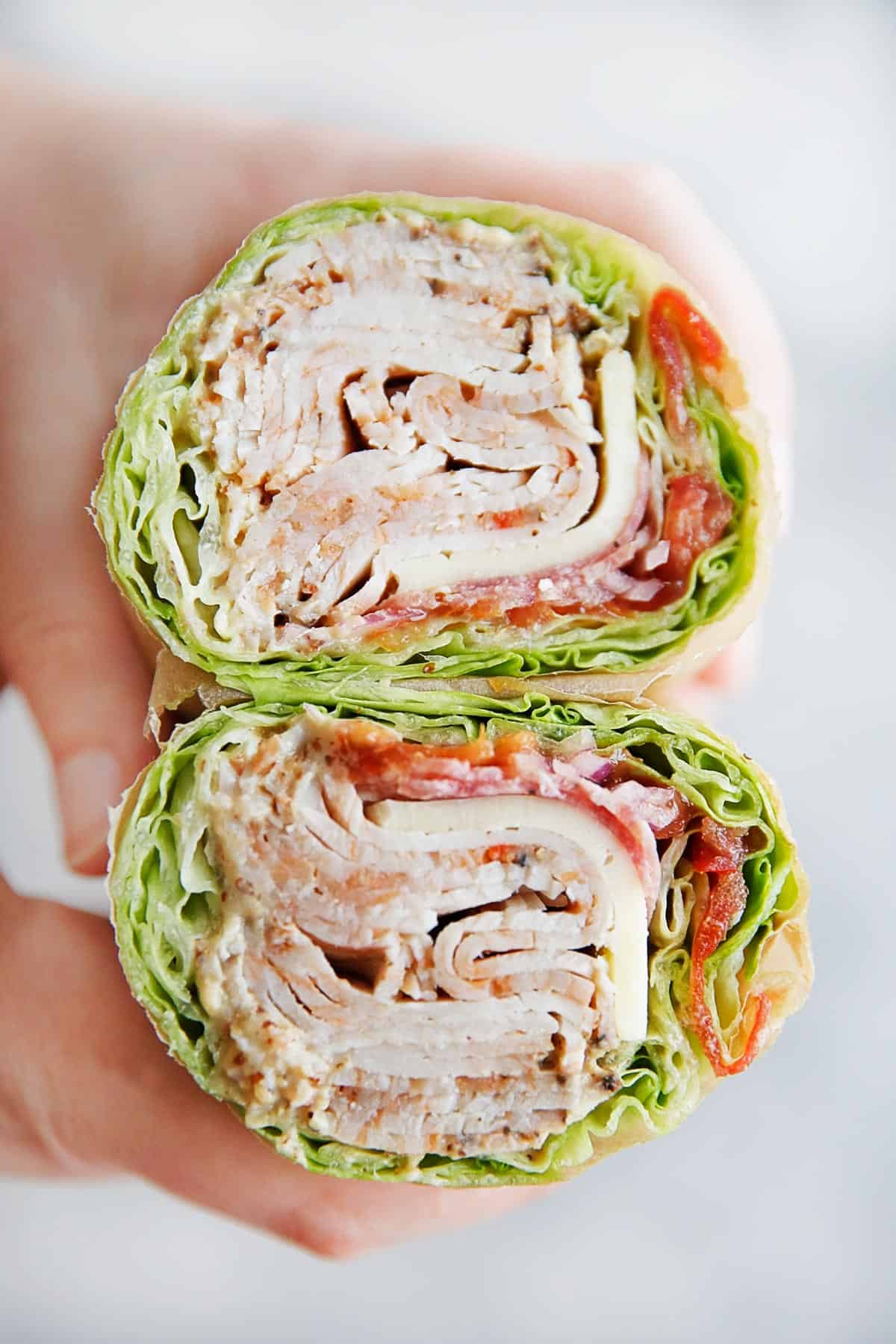 Easy Sammies and Lettuce Wraps
Sandwiches are always a hit, especially since there are so many ways to customize them! Or mix it up and make a non-sammie sammie also known as lettuce cups or wraps!
Toss together a quick batch of tuna salad, then serve it with sliced cucumbers or bell peppers for an added crunch. You can also skip the sandwich part and use the veggies to scoop the salad. Or my favorite, to eat it in lettuce cups!
Ditto for chicken salad! Mix up a big bowl of it, then put it on bread or eat it with vegetables. 
And here are a few things you might already have on hand that you can add to a sandwich…
Leftover roasted chicken

Deli meat, duh

Leftover roasted vegetables

Hummus

Never underestimate a PB+J, or even peanut butter and fluff sandwich

Fresh tomatoes

A fried egg

Salsa

Guacamole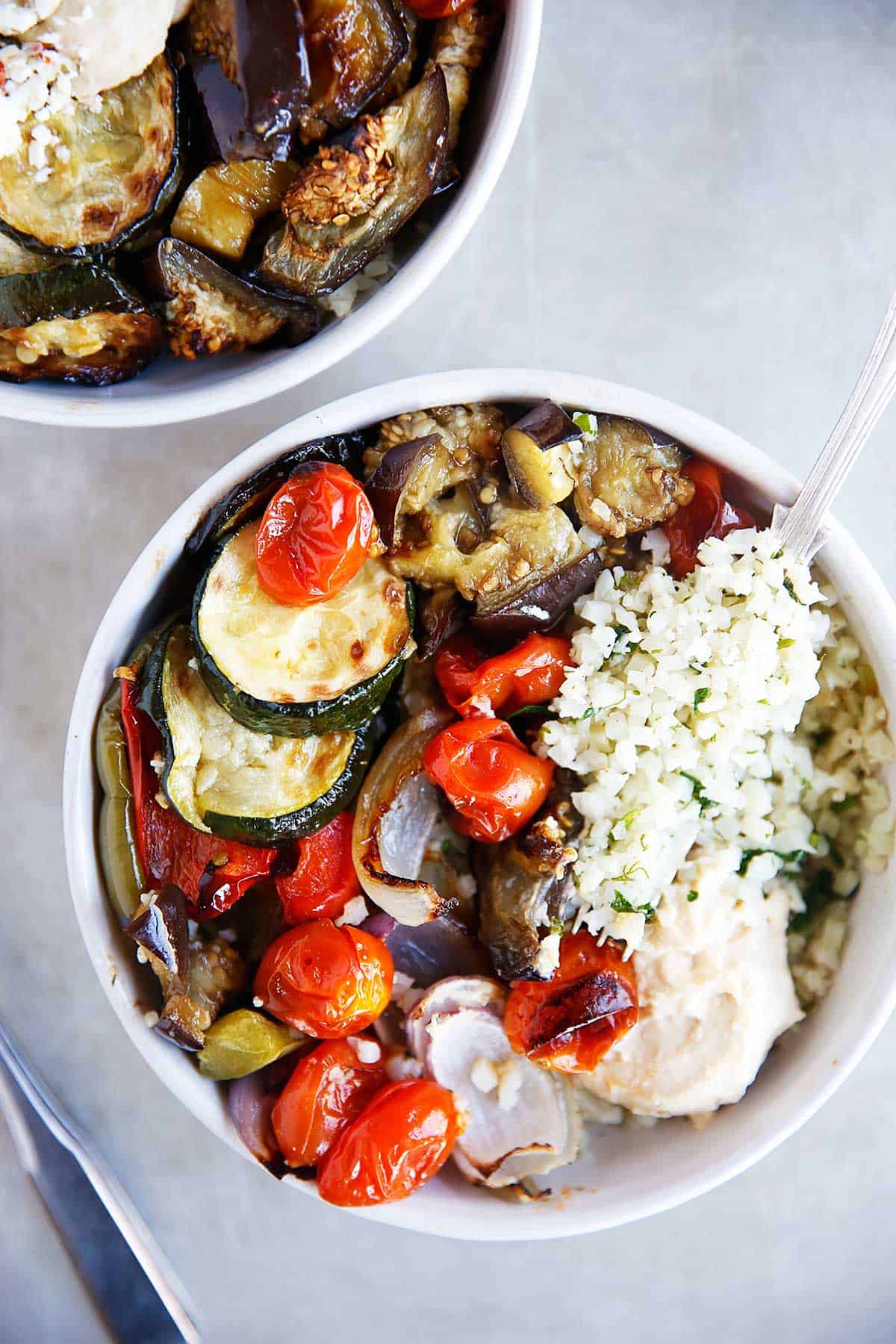 Food in Bowls Always Taste Better
Is it just me or does food loaded up in a bowl always taste better? Make a quick dinner with a rice or grain bowl! It is a really simple way to clean out the refrigerator and they're so delicious! You can whip up a batch of your favorite grain and toss in any leftover components you might have from previous meals, plus your fave fresh ingredients. And if you're keeping it paleo and grain-free, it's easy to use cauliflower rice as your base!
The truth is that pretty much anything in a grain bowl will be delicious, but here are some ideas to get your wheels turning…
Sauteed greens

Leftover protein (chicken, turkey, pork, beef)

Fried egg

Roasted sweet potatoes

Fresh veggies 

Leftover roasted veggies

Avocado

Saurkraut or kimchi

Fruit (mangos, pineapples, apple, peaches)

Pumpkin seeds

Beans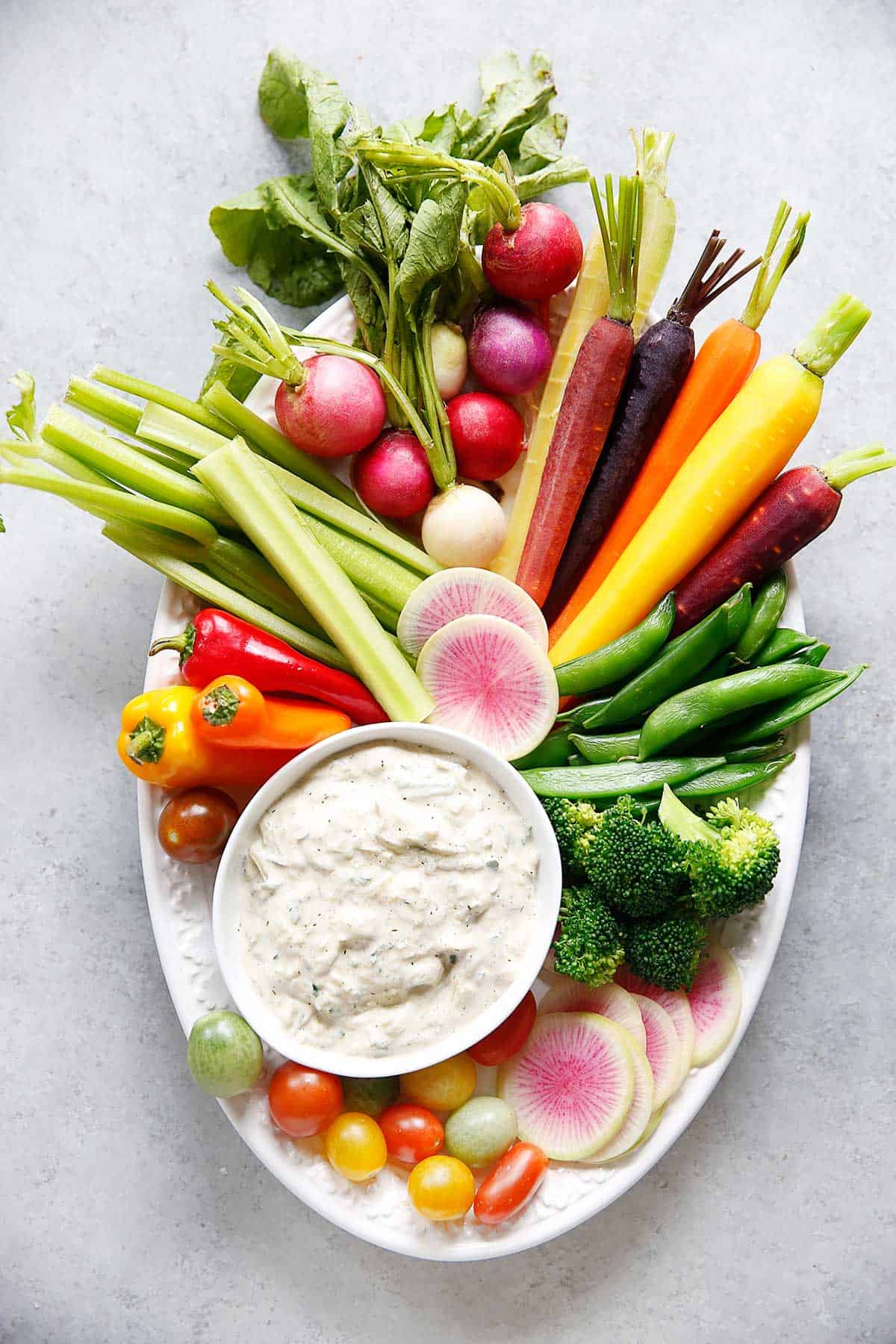 Simple, Yummy Veggies
Aren't we all always looking for ways to enjoy our veggies more? I thought so. Here are some fun ways to turn them into easy meals for you and your loved ones. 
Do you have a bag of frozen vegetables lying around? Saute them up and add a poached or fried egg and your favorite seasonings. Or turn them into fried rice!
Make a quick stir fry of veggies!
Bake a sweet potato in the oven (425ºF for 40 minutes) or cook it in Instant Pot, then top with sautéed greens and mushrooms. Or nix the veggies and top it with almond butter or Nutella and a sprinkle of sea salt.
It goes without saying, but just in case: veggies and dip! Whether it's store-bought like a high-quality ranch dip or hummus, you just can't go wrong with this combo!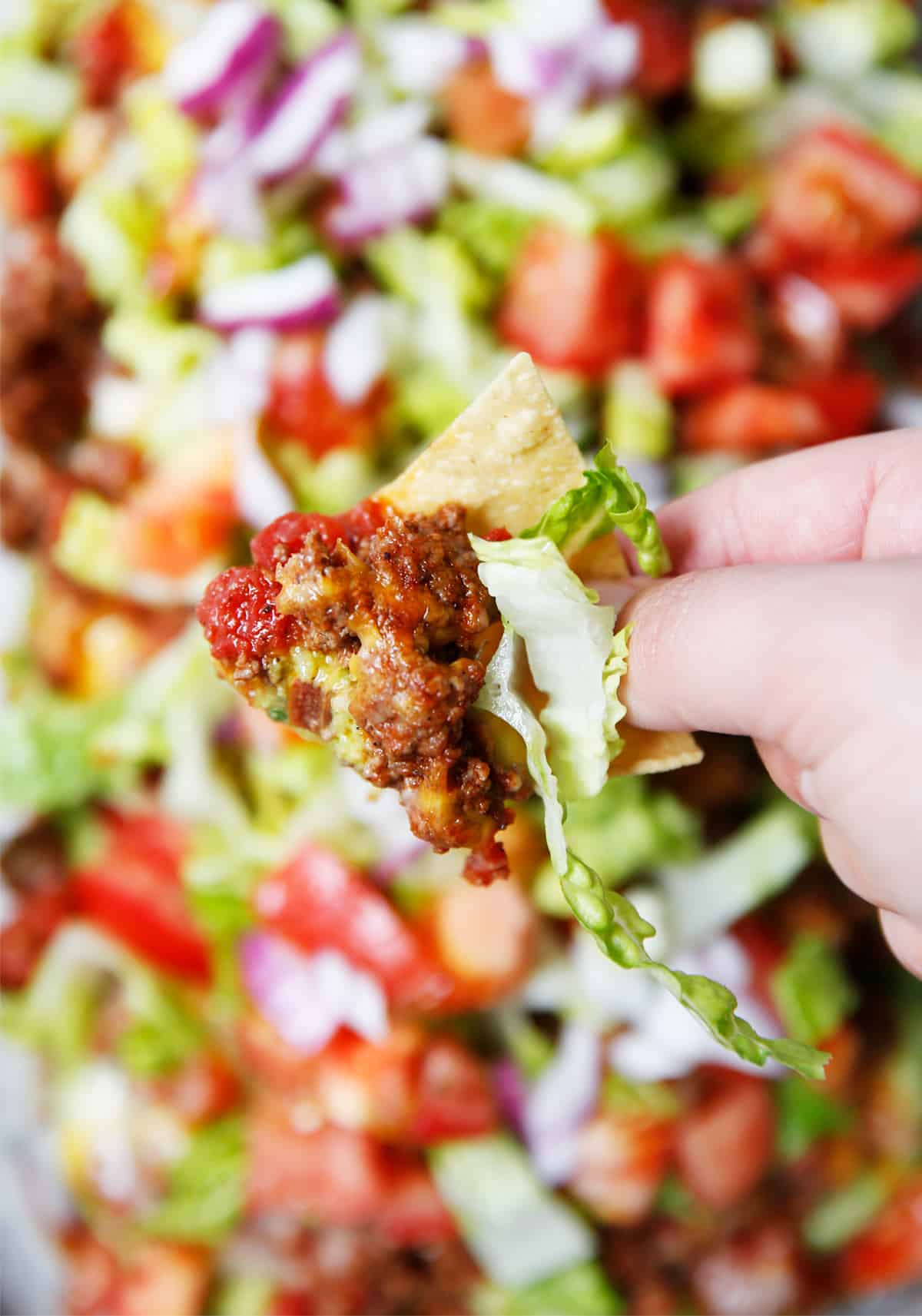 Nachos
A big plate of nachos appeals to the kid in all of us… not to mention the actual kids in our lives. 
Add any of these toppings to your favorite chips… 
Diced tomatoes

Onions

Beans

Cheese

Protein of your choice (chicken, beef, pork, fish)

Roasted veggies

Salsa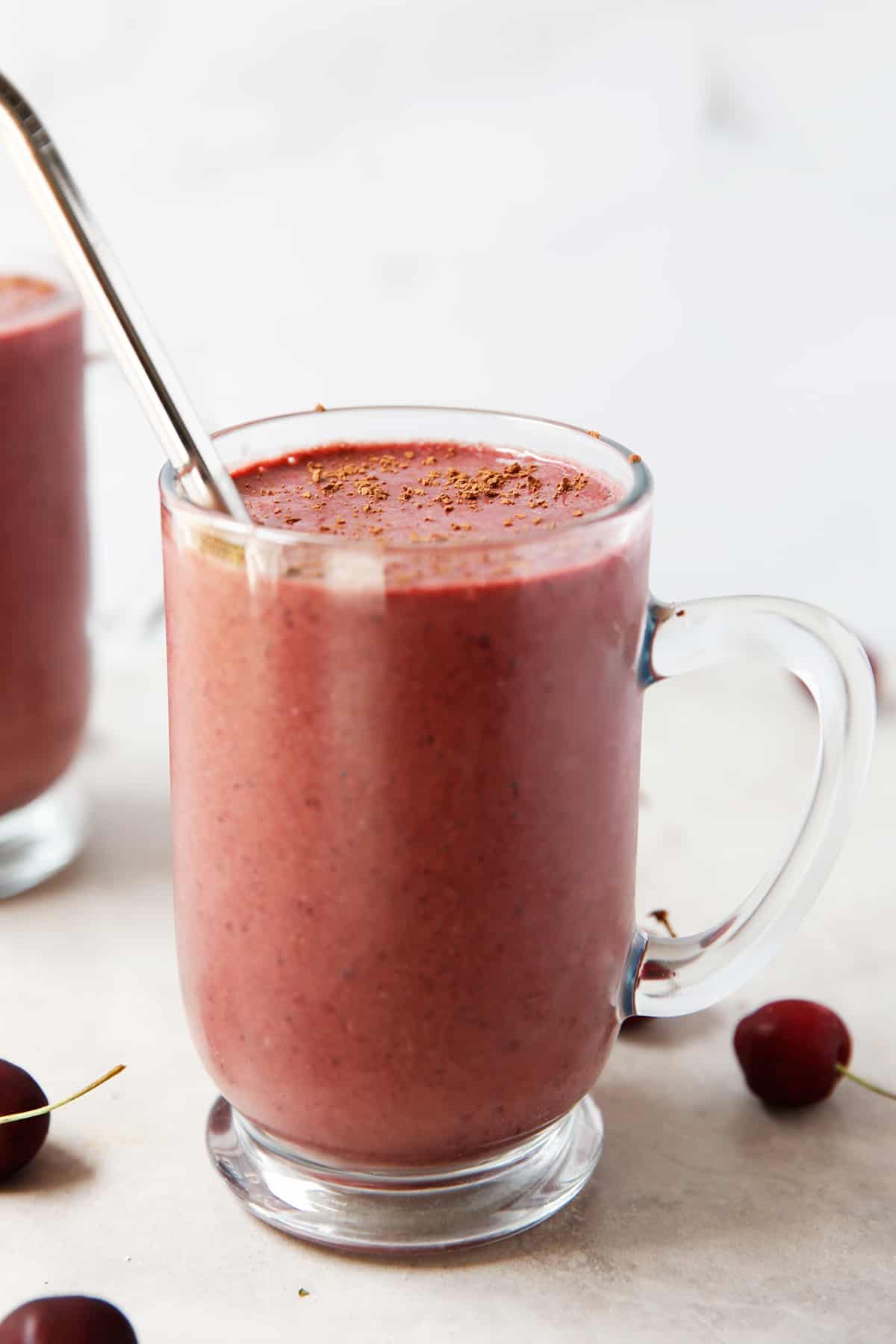 Smoothies
You literally can't go wrong with a smoothie. If you've got some frozen fruit, veggies, and a blender you can actually have yourself a pretty filling meal if you pack it with enough fat and fiber on those nights when you really don't want to cook anything at all!
Start with some frozen fruit and veggies:
berries
peaches
cherries
cauliflower
spinach
bananas
And add in some fiber and fat:
chia seeds
flax seeds
nut butter
hemp seeds
nuts
avocado
cacao
And finish it off with some milk:
coconut milk
almond milk
oat milk
---
So you still want some recipes?
Just in case you still need some more inspiration, here is a list of some of our easiest, simplest recipes when you don't feel much like cooking:
---
Pin it for later: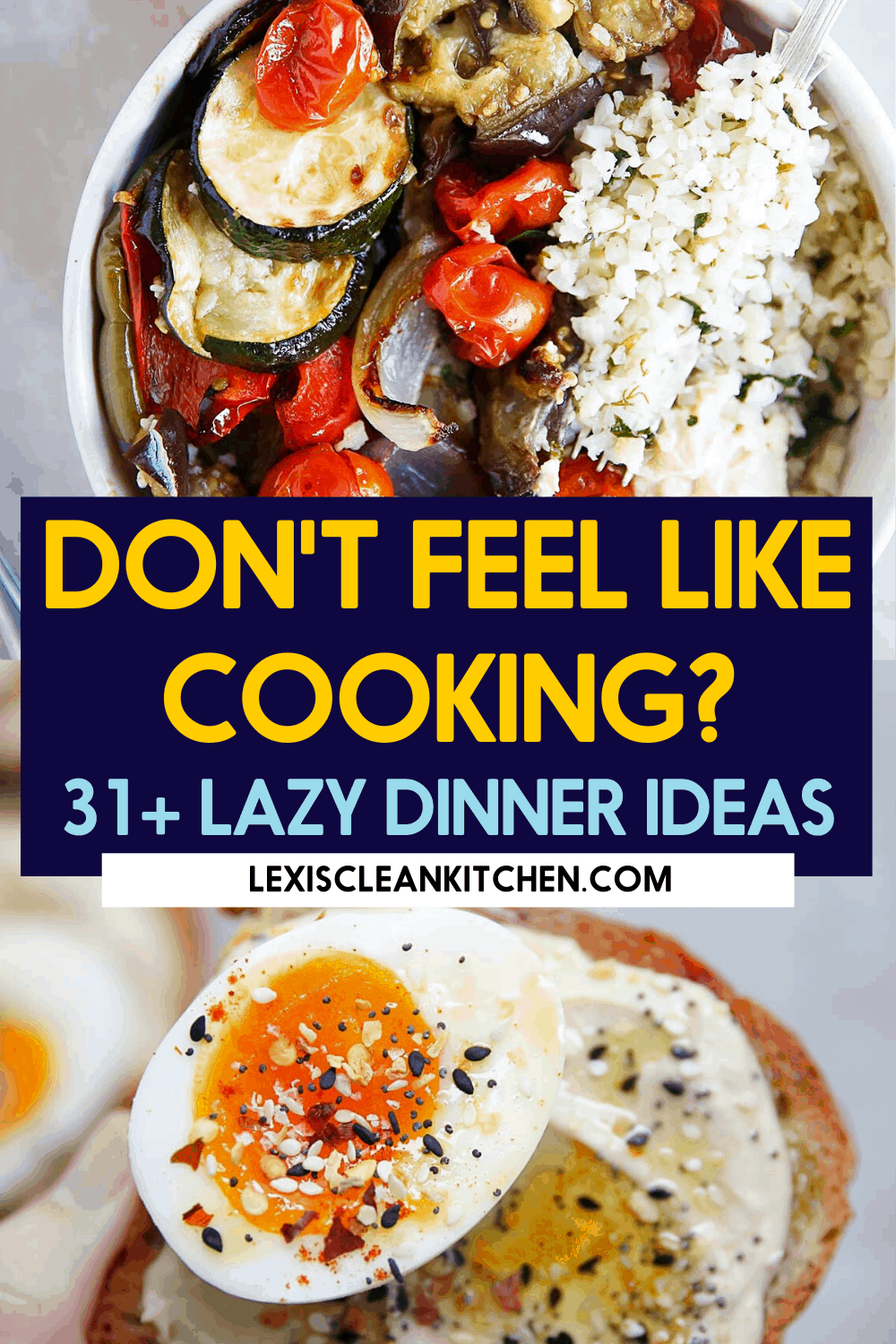 This website may at times receive a small affiliate commission for products that we shared with you in our posts. Although we may receive a commission for linking certain products, there's no additional costs to you and all of our opinion and suggestions are 100% our own and unbiased. That's our promise to you!
Subscribe to get our FREE clean eating guide!
Join our email list TODAY to start recieving our newsletter weekly, access to exclusive content and deals, *and* a FREE complete 24-page clean eating guide!