Ways To Use Leftover Canned Pumpkin Puree
Loaded with health benefits and super delicious, pumpkin is the perfect versatile ingredient that's great in so many things. Have canned pumpkin puree? Us too! We often don't use a full can of pumpkin puree, so let's look discuss some creative ways to use up your leftover pumpkin puree this season!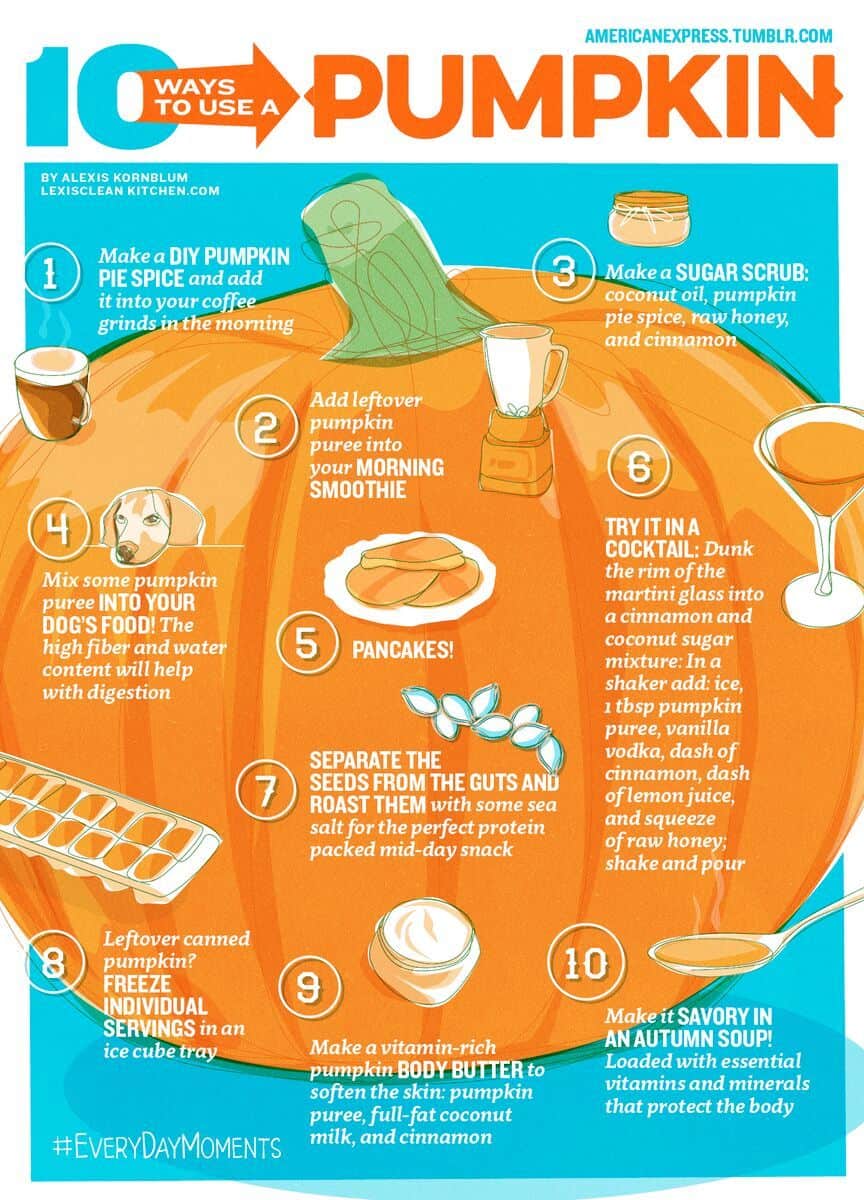 What To Do With Leftover Canned Pumpkin Puree
It's easy to make your own or grab an inexpensive good-quality can of pumpkin puree for all your cooking and baking needs this Fall! Sometimes you are left with leftover pumpkin puree, so we are getting creative with ways to use this nutritious ingredient!
But First, How to Make Homemade Pumpkin Puree
It couldn't be easier to make pumpkin puree! All you have to do is:
Wash the pumpkin to remove any dirt or grit from the outside of the pumpkin.
Cut through the pumpkin. This might honestly be the hardest step in this process. You want to make sure you are being safe. We found it easiest to to cut through the middle from the bottom of the pumpkin first that way you cut through the stem on the bottom. If the stem is too big, feel free to cut it off beforehand.
Once you've got your pumpkin in half you want to scoop out all of the seeds and any stringy flesh. Set the seeds aside and roast them up (see instructions below).
Then you want to salt your pumpkin a bit (even if you are using this for a sweet recipe a little salt will help bring out the flavor) and place on a lightly oiled sheet pan. Cook for 40 minutes, or until you can easily pierce the pumpkin with a fork.
Once the pumpkin is safe to handle, remove all of the cooked flesh from the pumpkin skin and place in a food processor or high speed blender. Puree until smooth!
Find my full guide and details on making homemade pumpkin puree.
What Can I Do with Canned Pumpkin Puree?
I'm glad you asked! Pumpkin puree is so versatile, and since many recipes don't call for using the whole canned pumpkin puree, here are some creative ways to use leftovers of it!
Add it to your morning coffee, like in my Easy Pumpkin Spice Coffee!
Add leftover pumpkin puree into your morning smoothie or make overnight oats with it!
Make a pumpkin flavored sugar scrub with coconut oil, pumpkin pie spice, raw honey, and cinnamon!
Mix some pumpkin puree into your dog's food! The high fiber and water content will help with digestion
Make pumpkin pancakes! Substitute pumpkin puree instead of applesauce in my famous paleo pancakes.
Separate the seeds from the guts and roast them with some sea salt for the perfect protein packed mid-day snack!
Try it in a cocktail: Dunk the rim of the martini glass into a cinnamon and coconut sugar mixture: In a shaker add: ice, 1 tbsp pumpkin puree, vanilla vodka, dash of cinnamon, dash of lemon juice, and squeeze of raw honey; shake and pour.
Freeze individual servings of leftover canned pumpkin in an ice cube tray for use in smoothies, or other recipes! Add thawed cooked pumpkin to soups and other dishes! Even salads!
Make a vitamin-rich pumpkin body butter to soften the skin: Pumpkin puree, full-fat coconut milk, and cinnamon.
Make it a pasta sauce for little kiddos!
Make it savory in an Autumn pumpkin soup, added into your chili, into mac and cheese, or a casserole! Loaded with essential vitamins and minerals, pumpkin puree is a great addition to a savory dish!
These are obviously the best uses of your pumpkin this season! Ahem… cocktail, coffee, pancakes, body scrub… plus, my dogs enjoy pumpkin mixed into his meals to aid in digestion!
How Long Can I Keep My Canned Pumpkin Puree?
A can of pumpkin lasts five to seven days in the fridge after you open it! Place it in an air-tight container, and don't forget to add a label with the date so it doesn't end up living in the back of your fridge!
How to Store Leftover Pumpkin Puree:
Pumpkin puree can be stored in the refrigerator for up to 5 days.
Can you freeze pumpkin puree?
You bet! For longer storage, place in a sealed bag or container and place in the freezer for up to 3 months. Defrost in the refrigerator overnight before using.
My favorite way to freeze canned pumpkin: Freeze individual servings of leftover canned pumpkin in an ice cube tray for use in smoothies or other recipes!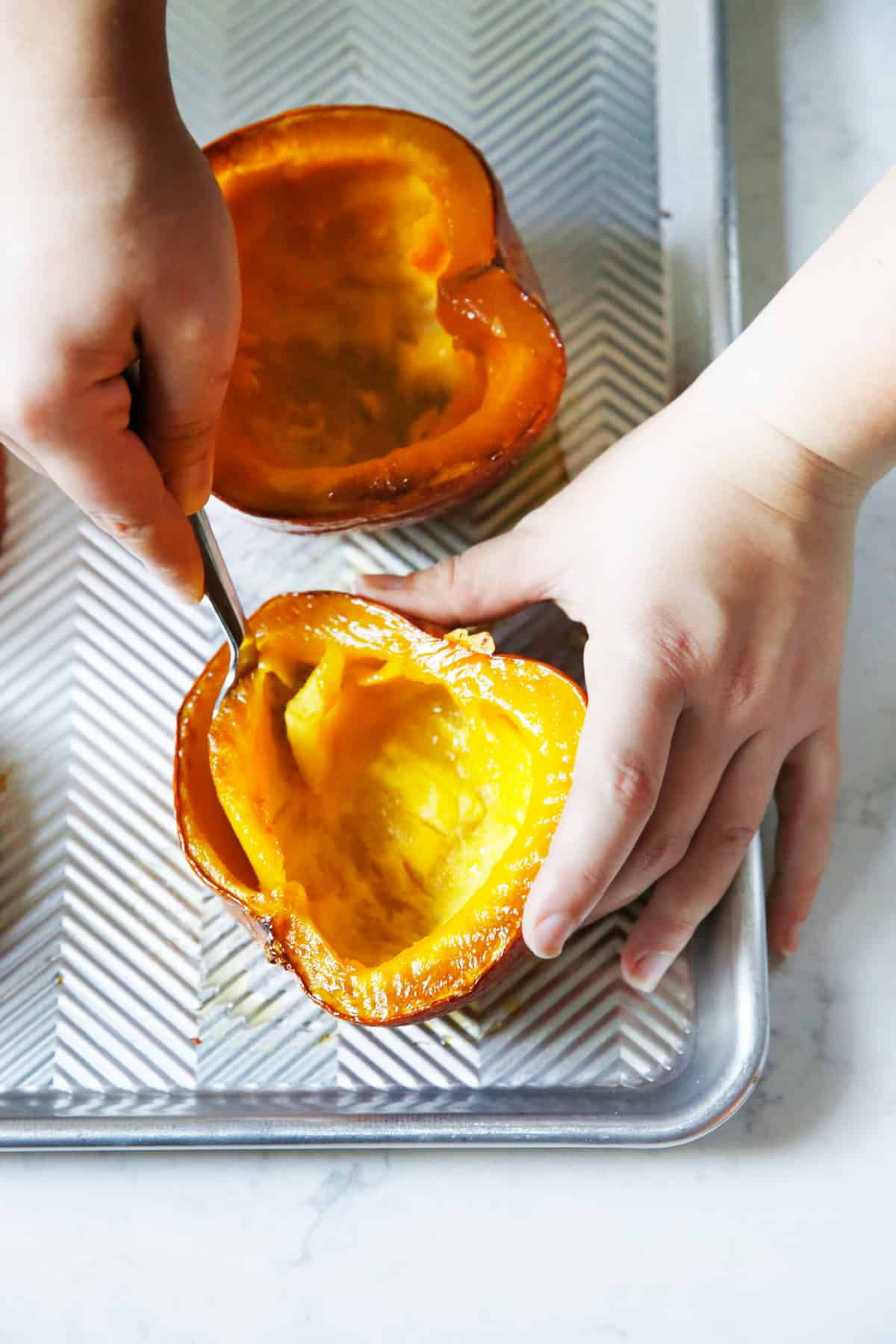 Health Benefits of Pumpkin
Loaded with vitamins and minerals
Great source of Vitamin A, Iron, Zinc, and Beta-Carotene
Great source of dietary fiber
Great source of mono-unsaturated fatty acids
Pumpkin seeds contain protein! 100g provides 30g of protein!
Helps alkalize the bodies pH
Anti-Inflammatory properties
Can be used to help with bladder and prostate issues
Can help improve sleep and dental health
Love pumpkin recipes? Here are some of our favorites:
This post was originally published in 2014 in partnership with American Express to contribute to their Tumblr community. All opinions are always my own.
4 comments
October 4, 2021
This website may at times receive a small affiliate commission for products that we shared with you in our posts. Although we may receive a commission for linking certain products, there's no additional costs to you and all of our opinion and suggestions are 100% our own and unbiased. That's our promise to you!
Subscribe to get our FREE clean eating guide!
Join our email list TODAY to start recieving our newsletter weekly, access to exclusive content and deals, *and* a FREE complete 24-page clean eating guide!