Just bought an Instant Pot and don't know where to start? We've gathered up 12 of our best (and most delicious) Easy Instant Pot Recipes for beginners, ranging from breakfast to dinner!

Easy Instant Pot Recipes for the Beginner
At Lexi's Clean Kitchen, we've been loyal Instant Pot users for years now. But that doesn't mean we've forgotten how scary it was, in the beginning, to first use the Instant Pot! We've gathered up some of our favorite Easy Instant Pot Recipes for the newbies out there to help you learn how to use this amazing appliance. We've handpicked these recipes for you to cook through to familiarize yourself with how the Instant Pot works.
In the recipes we're sharing today, you'll find some of our favorite things to cook in the Instant Pot (such as Rice or Hard Boiled Eggs) as well as recipes that are convenient to cook in the Instant Pot (such as Chicken Soup or Frozen Chicken Breasts).
Why We Love the Instant Pot
We could sing praises all day about why we love the Instant Pot, especially for easy dinners or meal prep. This appliance is not only good for making quick work of typically long braised dishes like Beef Barbacoa or Pork Carnitas, it's also great for easy weeknight dinners that don't actually require much hands-on cooking. We love utilizing the Instant Pot for nearly all of our cooking, where it makes sense. Read on for more information on that.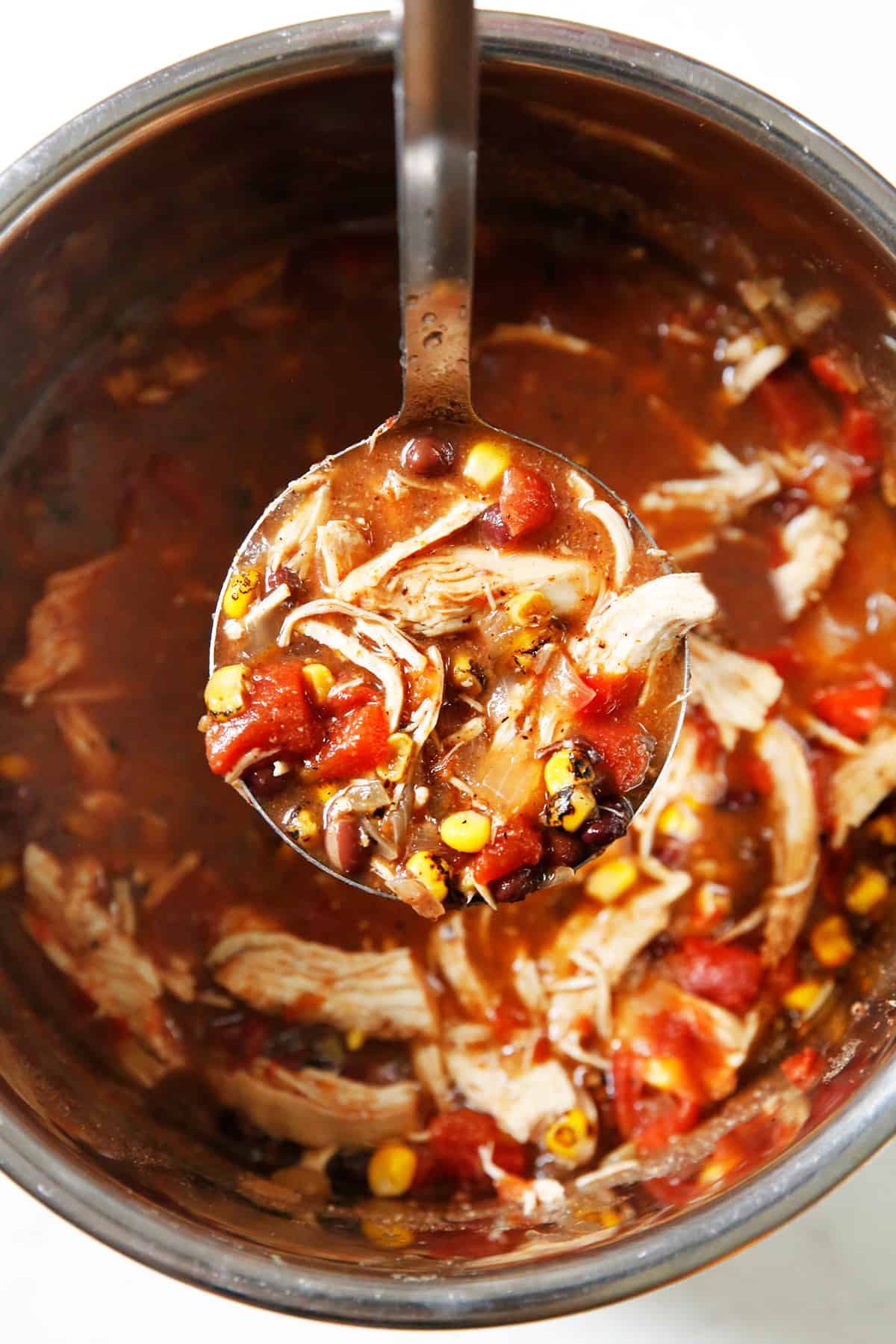 What to Cook in the Instant Pot
Okay, okay there are definitely a lot of things that can be cooked in the Instant Pot. But that doesn't mean everything should be cooked in the Instant Pot.  The Instant Pot primarily cooks food using liquid. Pressure is created by boiling a liquid, such as water or broth, inside the closed pressure cooker. This is essentially steaming the food. That means you shouldn't cook things in the Instant Pot that wouldn't taste good steamed.
The one exception to this is that you do have the option to crisp up the food in an oven broiler (or one of the new special Instant Pots that have a broiler function) after the food has cooked.
How the Instant Pot Transforms Food
So that then begs the question: if you have to cook the food twice, what is the point of even cooking it in the Instant Pot? The answer lies in the actual pressure cooking itself.
The Instant Pot transforms some food into something way more delicious. For instance, cooking a whole chicken. Is it quicker to cook a whole chicken in the Instant Pot, compared to an oven? Not necessarily, but we love how the chicken tastes after it's been cooked in the Instant Pot. It makes it taste like a rotisserie chicken, only homemade so you know exactly what goes into it! That is one of the many reasons we love the Instant Pot.
What Not to Cook in the Instant Pot
We cook meals in the Instant Pot first and foremost because it is convenient. Or we cook food in the Instant Pot because it makes it taste better. If neither of those two things is true for any recipe then skip the Instant Pot and cook it as you normally would.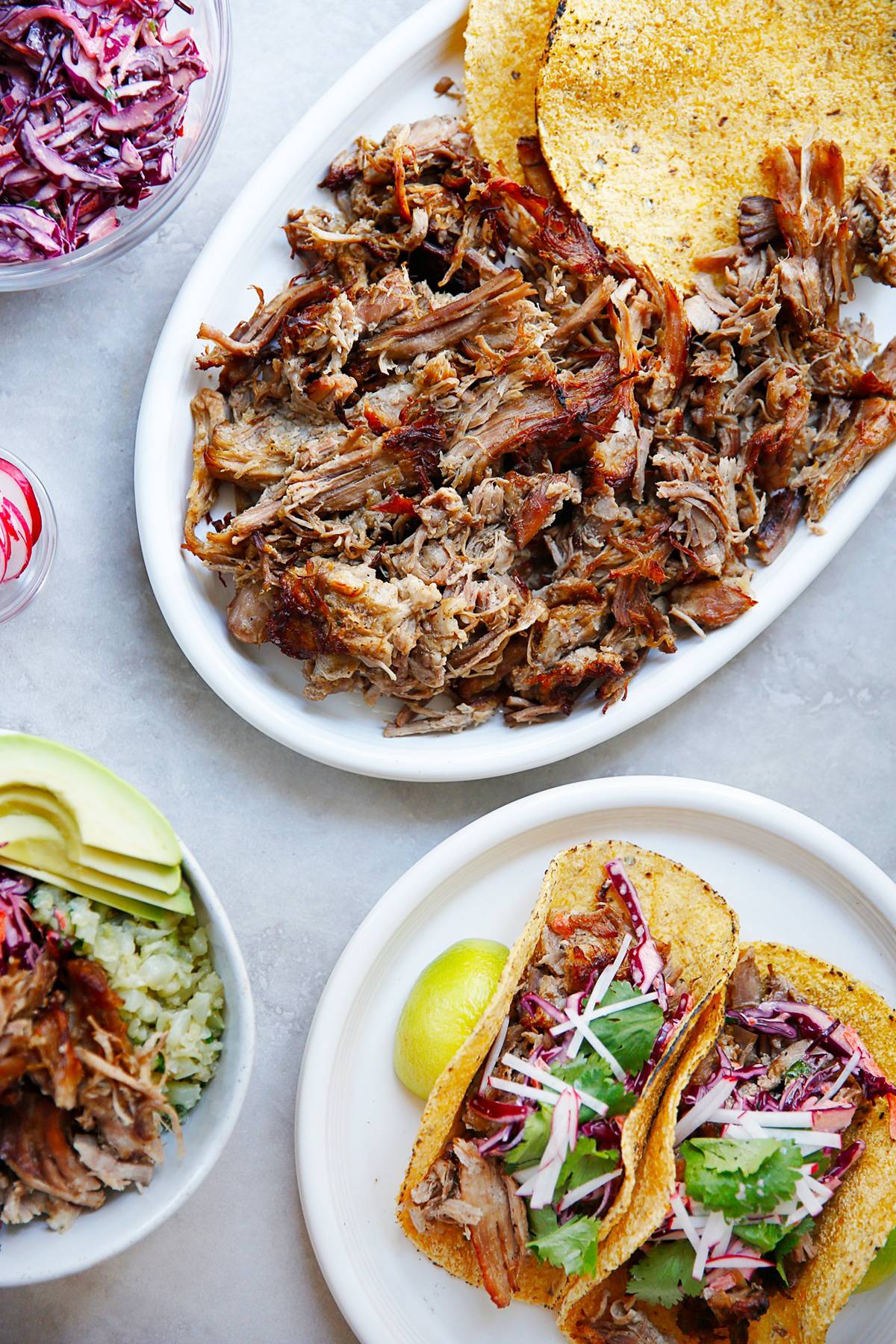 Useful Instant Pot Terminology
Manual Pressure: This refers to the actual button that indicates you are using the pressure cooker function on some Instant Pot models. Some just have a button that says pressure cook.
Pressure Release Valve: This is the knob on the top of the lid of the Instant Pot that seals in the steam that creates the pressure. When you are using the pressure cooker, it should be in the "Sealing" position. It doesn't lock tightly, but merely moves from one position to another. This is also the valve you must move when you are finished cooking to release the pressure quickly (see below).
Quick Pressure Release: A recipe will indicate how you are to release the pressure after the food has finished cooking. If it indicates Quick Pressure Release, you will move the pressure release valve to the "venting" position, carefully. The steam will quickly release out of the valve.
Natural Pressure Release: A recipe will indicate how you are to release the pressure after the food has finished cooking. If it indicates Natural Pressure Release, you will keep the pressure release valve to the "sealing" position. Sometimes a recipe will say a natural pressure release for only 10 minutes. After the machine indicates an "LO 10" on the interface, you will then move the valve to the venting position and release any remaining steam. LO indicated the elapsed time since the pressure cooker timer has finished.
Liner or Pot: This is the actual vessel that you cook food in. It's the metal inner liner that can be removed from the Instant Pot to clean.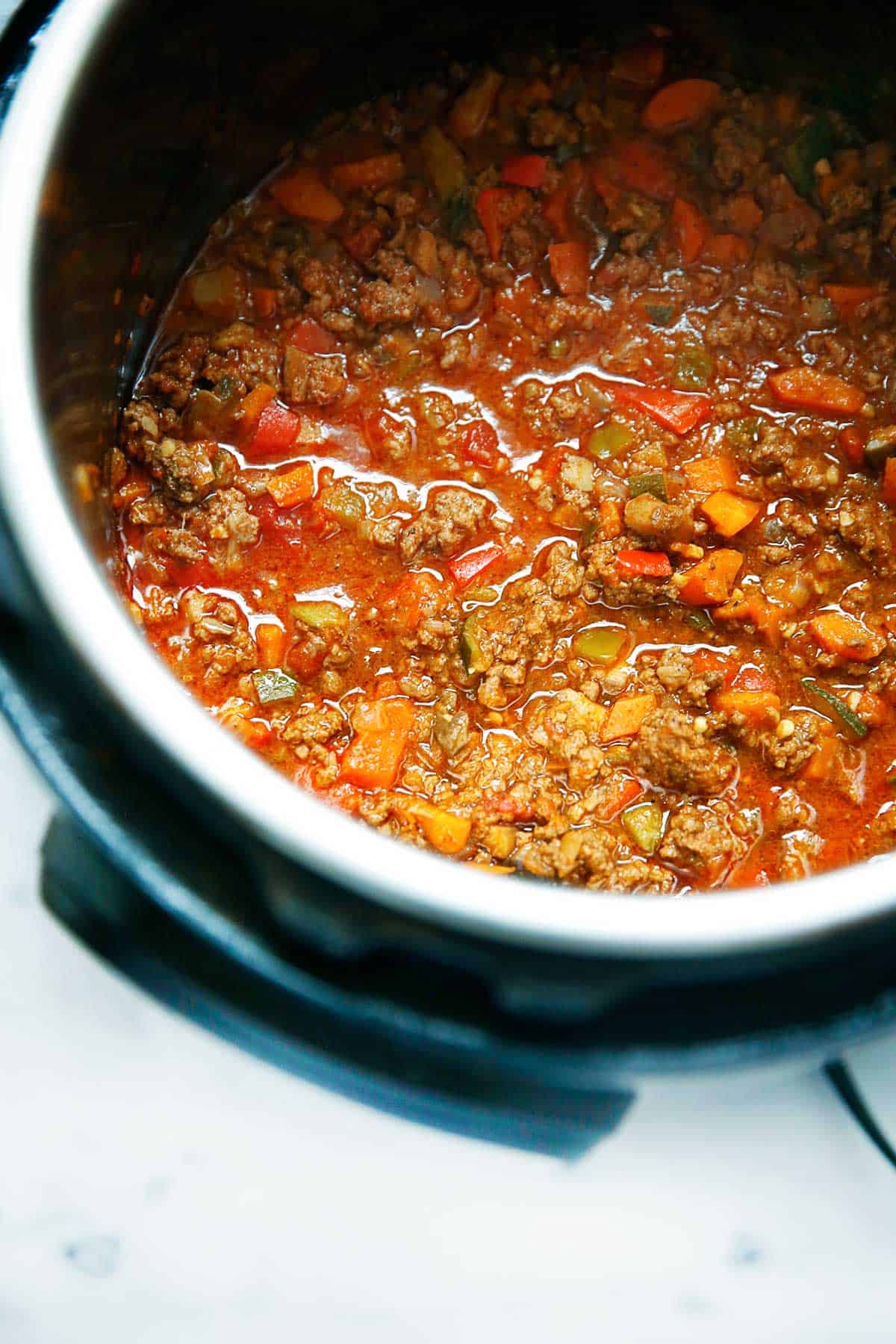 12 Easy Instant Pot Recipes
Two-Ingredient Salsa Chicken (Instant Pot or Slow Cooker): This two-ingredient Salsa Chicken recipe is might just be the perfect first Instant Pot recipe to make! It's simple, fast, and makes the perfect shredded chicken to put on top of salads, in tacos, in burrito bowls, and so much more! If you are nervous, start with this recipe!
Instant Pot Southwest Chicken Soup : This recipe showcases how you can assemble and dump ingredients in the Instant Pot to then transform into something really delicious. Southwest inspired flavors like chicken, tomatoes, corn, and lime are cooked together in an easy-to-make soup.
How To Make Chicken Broth: Ever wonder how to make chicken broth? This chicken broth recipe is my favorite, and I love making it in my Instant Pot for time convenience! It's so flavorful and delicious in various recipes or just to sip on! Instead of buying chicken to use, save your leftovers and veggie scraps to make TONS of chicken broth at an affordable price!
Pork Carnitas (Instant Pot and Slow Cooker): This recipe really showcases how well the Instant Pot can really transform a tough cut of meat. Plus, it's an easy and flavorful dinner or meal prep for a healthy start to your week. It's Whole30, Paleo and Keto friendly, and pairs with so many different sides (including this Healthy Cole Slaw recipe) that makes it a no-brainer to put on your cooking list now.
Classic Chicken Soup (Slow Cooker & Instant Pot) There is no better cure for anything than Chicken Soup. The chicken and broth warms the soup, and the vegetables brighten everything up. It's a classic for a reason!
How To Make The BEST Taco Meat (In The Instant Pot!) Want to make the best taco meat ever? I've been making this recipe weekly for years now. This taco meat recipe is loaded with hidden veggies and it comes together in under 30 minutes. It's whole30-compliant and a recipe the whole family will love!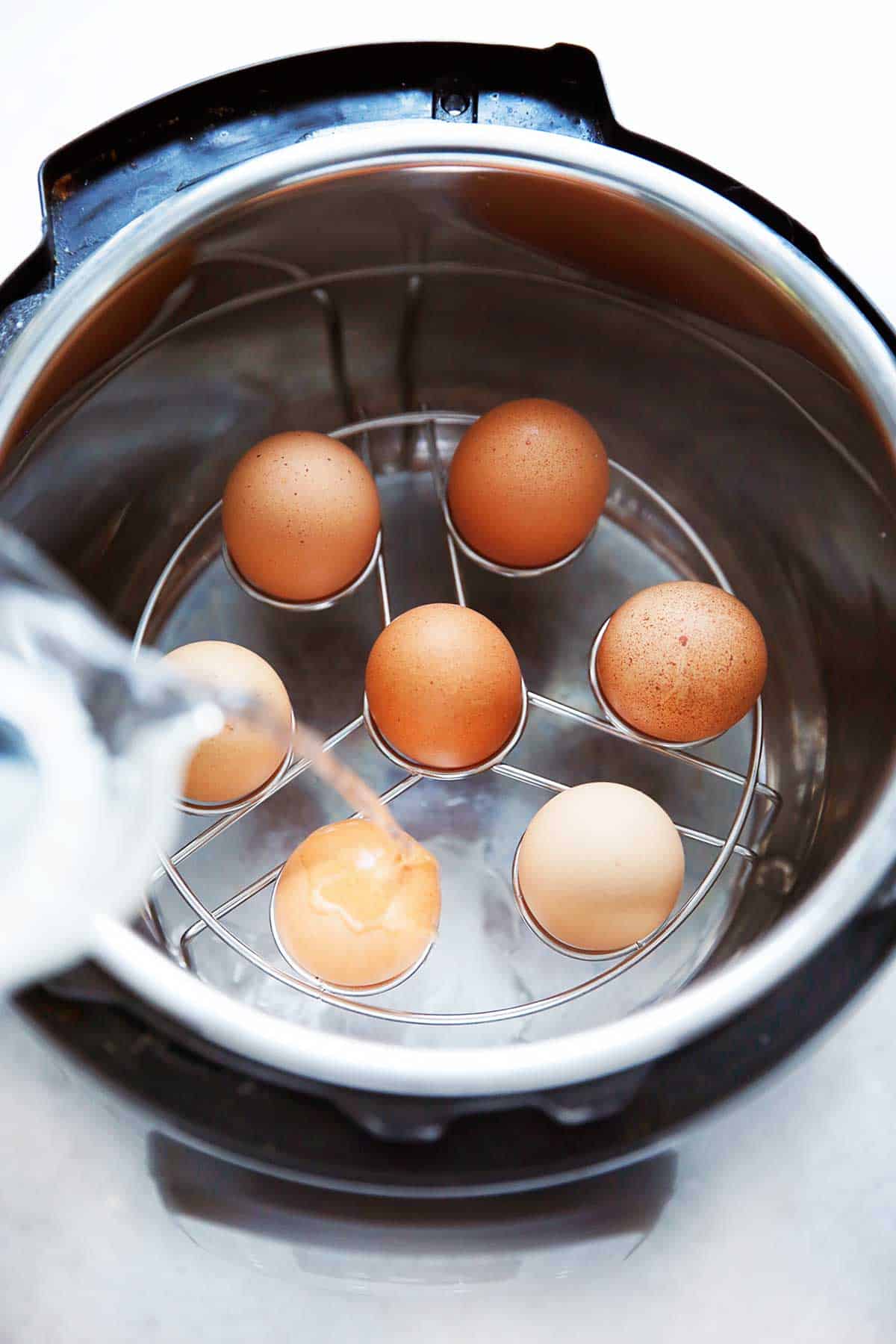 How to Make Instant Pot Hard Boiled Eggs : I swear I'd keep the Instant Pot even if I could only make hard boiled eggs in them! Instant Pot hard-boiled eggs are the easiest method to making them perfectly each and every time. They're a hands-off cooking method and the best part: they're so easy to peel!
The Ultimate Guide on How to Make Oatmeal : This is the easiest method to make rolled oats that result in super creamy oatmeal that doesn't require any stirring and is done in around 30 minutes, which means you can start it as soon as you wake up and breakfast will be done for you (and your family) by the time you've showered and gotten ready!
Instant Pot Rice If you've ever thought rice was a plain-nothing-special side dish, this recipe on How to Make the Best Rice Ever will change your mind. It's the perfect recipe to pair with just about anything, is largely hands-off cooking time and is flavorful thanks to the added onion, garlic, and toasted noodles.
Instant Pot Chicken Wings A perfect game day or dinner wings recipe that everybody will love. They are paleo-friendly and totally gluten-free, and get perfectly crispy with the right amount of sauce-y goodness! We recommend cooking in the Instant Pot first, and then broiling it at the end.
How to Cook Frozen Chicken Breasts in the Instant Pot Another recipe that showcases how awesome this appliance is: it can transform frozen chicken into a super delicious dinner in no time. This guide walks you through everything you need to know to make perfectly juicy chicken breasts in your Instant Pot.
Instant Pot Mac and Cheese: Who knew the easiest way to make Mac and Cheese was in the Instant Pot? This creamy, comforting bowl of goodness is healthier than your favorite childhood boxed kind, but just as delicious and more! This recipe for Instant Pot Mac and Cheese is our new go-to way of cooking it and we know once you try it, it'll be yours too!
Check out these round-ups for more Instant Pot ideas:
Pin it for Later:
---