Looking for some Instant Pot Chicken Recipes that are quick, flavorful and easy to make? We've rounded up a list of 18 of our favorites that are sure to be an instant hit for your family!
Instant Pot Chicken Recipes
Looking for some healthy and delicious ways to cook chicken in the Instant Pot? We've rounded up 18 of our favorite chicken recipes for the Instant Pot that are sure to please just about everyone. From creamy Honey Mustard Chicken Wings to Chicken Parm Soup, we've got a little bit of something for everyone. Are you an Instant Pot newbie? Be sure to check out our round-up of easy recipes to make in the Instant Pot that will get you familiar with what the pressure cooker can do!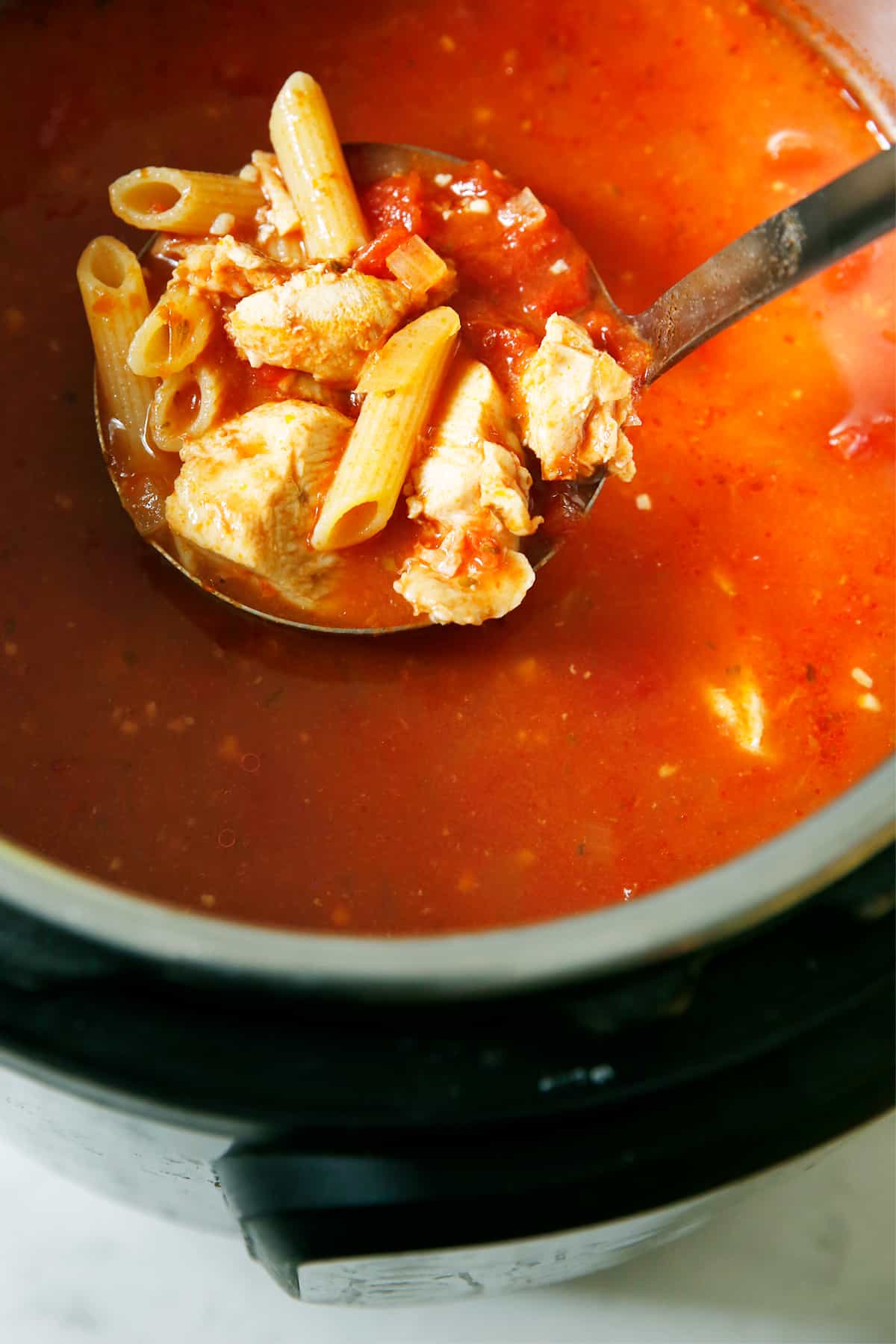 Instant Pot Chicken Parm Soup: If you love chicken parmesan, you are going to love this. This soup is made easy in the Instant Pot with our favorite chicken, a flavorful tomato broth and topped with all the classic chicken parm flavors.
Instant Pot Chicken Adobo: This is a take on the classic Filipino dish that results in tangy and savory chicken. It's perfect for nights you need a healthy dinner but don't feel like cooking. It's also gluten-free, Paleo, low carb and Whole30 friendly.
Instant Pot Chicken Tikka Masala: Need a great short to a flavorful weeknight dinner! This delicious dinner uses the pot in pot cooking method, which means cooking the dish *and* the rice all together right in the pressure cooker!
Instant Pot Chicken Cacciatore: This chicken dish has the best fall-of-the-bone chicken and is packed with veggies and hearty flavor! A healthier version of the classic Italian dish everyone will LOVE.
Instant Pot Butter Chicken: It's creamy, perfectly spiced and oh-s0-delicious! It's a great weeknight dinner at the end of a busy day. This gluten and optionally dairy-free dinner is a one pot meal, thanks to the rice that cooks alongside the chicken. It's guaranteed to be a new family favorite.
Instant Pot Teriyaki Chicken: This easy-to-make dish is made with only 8 ingredients and no refined sweeteners. It is simple, flavorful and perfect for a weeknight dinner. It'll be loved by both kids and adults alike and it just so happens to be gluten-free, dairy-free and paleo!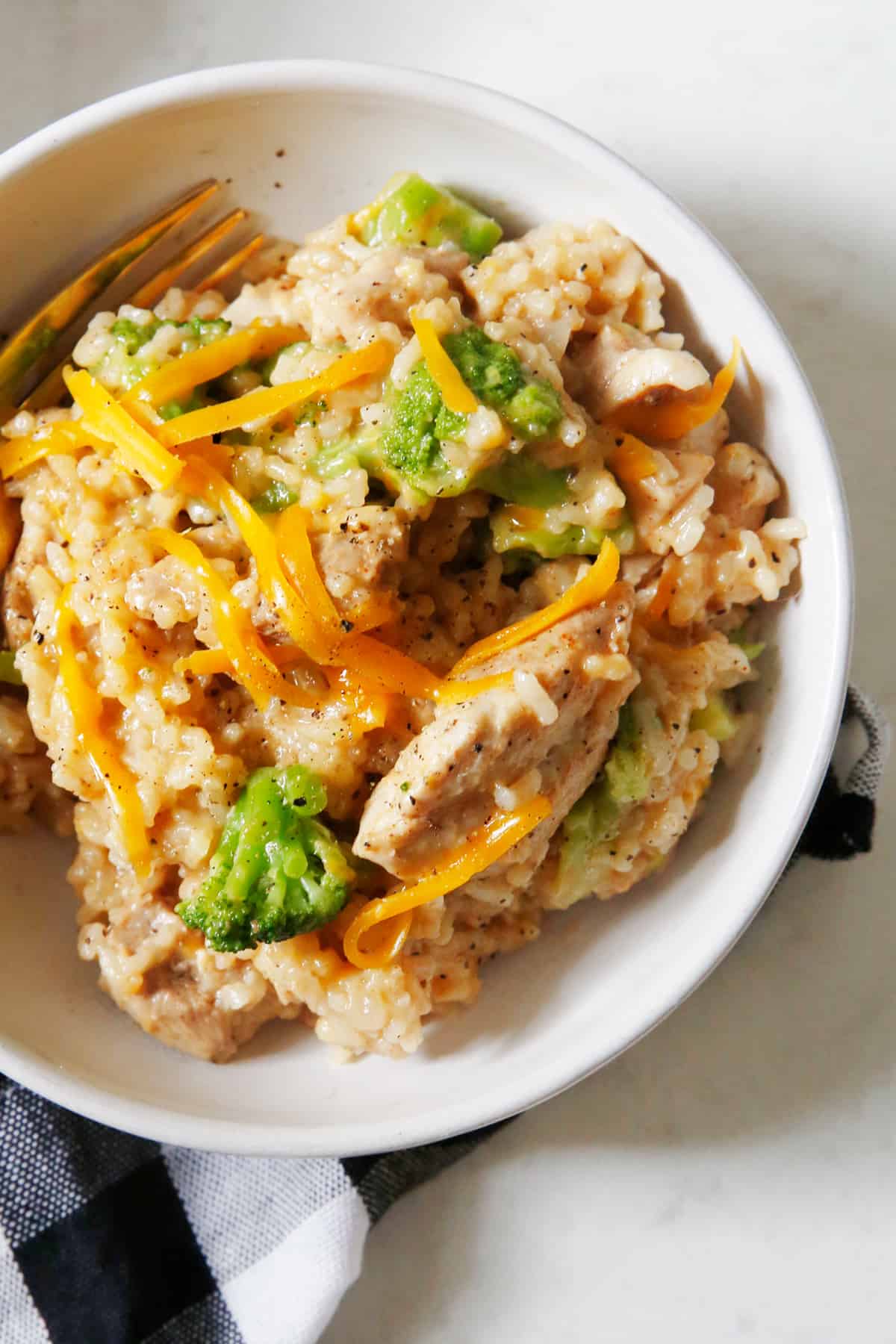 Instant Pot Cheesy Chicken, Broccoli and Rice: Can you ever go wrong when you add together rice, cheese, chicken and broccoli?It is an easy-to-make dinner that the whole family will love and made with a few simple whole ingredients.
Instant Pot Southwest Chicken Soup: A take on the classic soup with chicken, beans, corn and tomatoes. It is simple to make and can optionally be prepared ahead of time and stored in the freezer. It's as easy as placing all the ingredients in a freezer bag and stashing it away until you are in need of a quick weeknight. Simply defrost in the refrigerator overnight and place everything in an Instant Pot to cook at dinnertime!
Instant Pot Balsamic Chicken: Ready for the juiciest chicken breasts, perfectly cooked potatoes and braised kale in sweet balsamic glaze for dinner without even turning on the stove? Then this Instant Pot Balsamic Chicken is just what you need to make tonight! This dish is perfect for those hot steamy summer nights (or cool, lazy fall or winter ones) when you want to eat a home cooked meal but don't want to heat up the house. It's also gluten-free, paleo, low carb and whole30 friendly.
Instant Pot Lemon Chicken with Artichokes and Asparagus: Need a delicious light dinner that doesn't require much cooking and is so DELICIOUS? Then this Instant Pot Lemon Chicken with Artichokes and Asparagus is just what you need to make tonight! This seasonal and bright dinner is perfect for a night you still want something delicious but don't want to cook much. It's also gluten-free, paleo, low carb and whole30 friendly.
How to Cook a Whole Chicken in the Instant Pot: One of our most popular recipes right now! It tastes just like a rotisserie chicken you buy at the store, only you get to control the ingredients! It's largely hands-off cooking time and the chicken is so juicy! This chicken is perfect to serve as is for dinner, or you can use for meal prep or for other chicken recipes.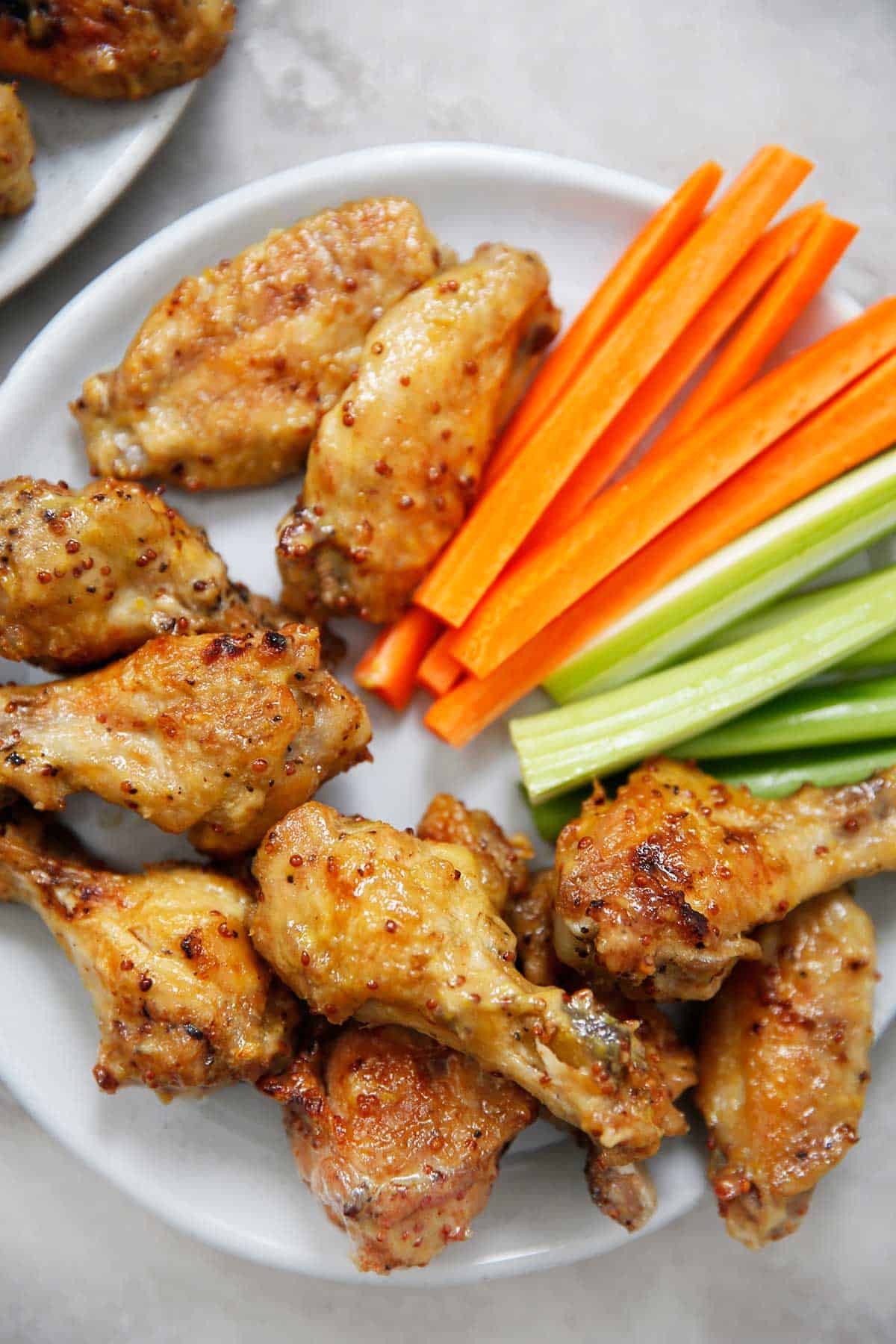 Honey Mustard Chicken Wings (Instant Pot or Baked): A perfect game day or dinner wings recipe that everybody will love. They are paleo-friendly and totally gluten-free, and get perfectly crispy with the right amount of sauce-y goodness!
Instant Pot Creamy Cajun Chicken Pasta: This pasta comes together quickly in the pressure cooker and is packed with veggies, chicken, and creamy cajun flavor! It's gluten-free and an easy weeknight cajun pasta recipe everybody will love!
Two-Ingredient Salsa Chicken: This two-ingredient Salsa Chicken recipe is made in the Instant Pot or Slow Cooker and is the perfect, easy meal prep recipe. It's simple, fast, and makes the perfect shredded chicken to put on top of salads, in tacos, in burrito bowls, and so much more!
Paleo Chicken and Broccoli: This easy Chinese American style Paleo Chicken and Broccoli in the Instant Pot is so delicious and comes together so quickly! It's gluten-free, whole30 compliant and is truly a fan favorite for good reason!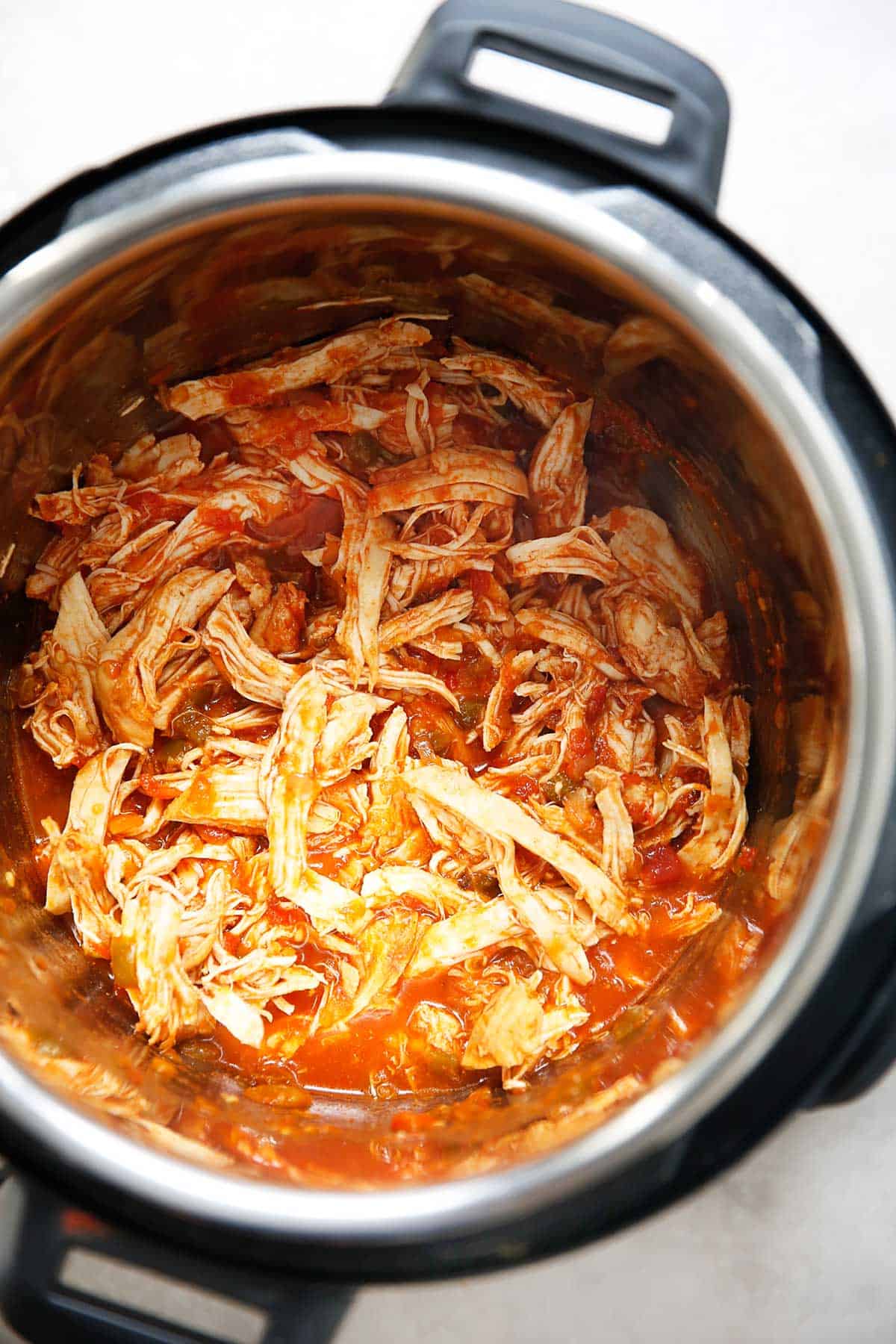 Classic Chicken Soup: There is no better cure for anything than Chicken Soup. The chicken and broth warms the soup, and the vegetables brighten everything up. It's a classic for a reason!
Buffalo Chicken Chili: Sundays for me are filled with game day cooking (my favorite)! I always try to prepare healthy game day foods and this Buffalo Chicken Chili will definitely be on the rotation. You can make this buffalo chicken chili recipe in the Instant Pot or on the stove top!
How To Make Easy Shredded Chicken: This Instant Pot shredded chicken is an all-purpose recipe that goes with just about anything!
How To Make Chicken Broth: This chicken broth recipe is my favorite, and I love making it in my Instant Pot for time convenience! It's so flavorful and delicious in various recipes or just to sip on! Instead of buying chicken to use, save your leftovers and veggie scraps to make TONS of chicken broth at an affordable price!