This gluten-free Key Lime Tart is made using honey and coconut milk for a rich, tangy and smooth filling! It's simple to prepare and can be optionally topped with a honey meringue for a showstopper dessert. It's gluten-free and made without any refined sugars.
Key Lime Tart
This Key Lime Tart is the perfect (and beautiful) dessert to roll out in both hot and cold weather. This simple tart is made using our favorite gluten-free pie crust, filled with a tangy and smooth key lime filling and optionally topped with a delicious honey meringue that you can either leave as is or toast it!
Key Lime Tart Ingredients:
tapioca flour / starch
butter
eggs
key lime juice or regular lime juice
lime zest
honey

coconut milk
Can I use regular limes in place of key limes?
What makes a key lime pie a key lime pie is, you guessed it: key limes. But they are only available certain times of the year and they are much smaller than regular limes (known as Persian limes) so they take a bit more work to get the total amount of juice needed. And while there might be slight difference in taste (key limes have a bit heavier taste of "lime" with higher acidity), it is perfectly acceptable to use regular limes!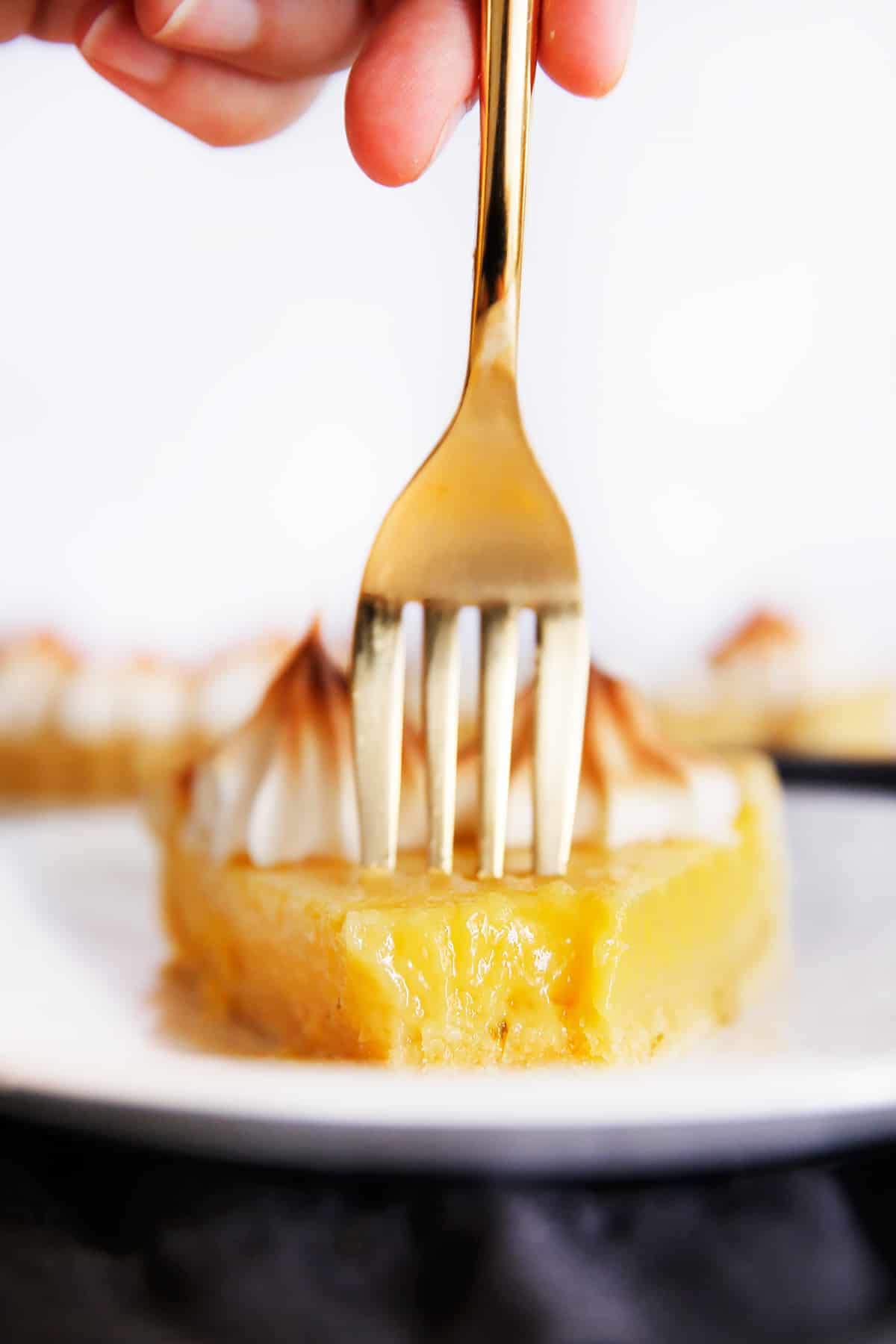 Can I bake this in a pie tin?
Technically yes you can. But depending on the size pie tin you are using, the filling might be a little low, as this is meant for a 9″ in tart.
Topping Options
Honey meringue (you can either pipe a pretty border, or cover the entire tart)! Toasting is optional but a nice touch.
Coconut whipped cream
Regular whipped cream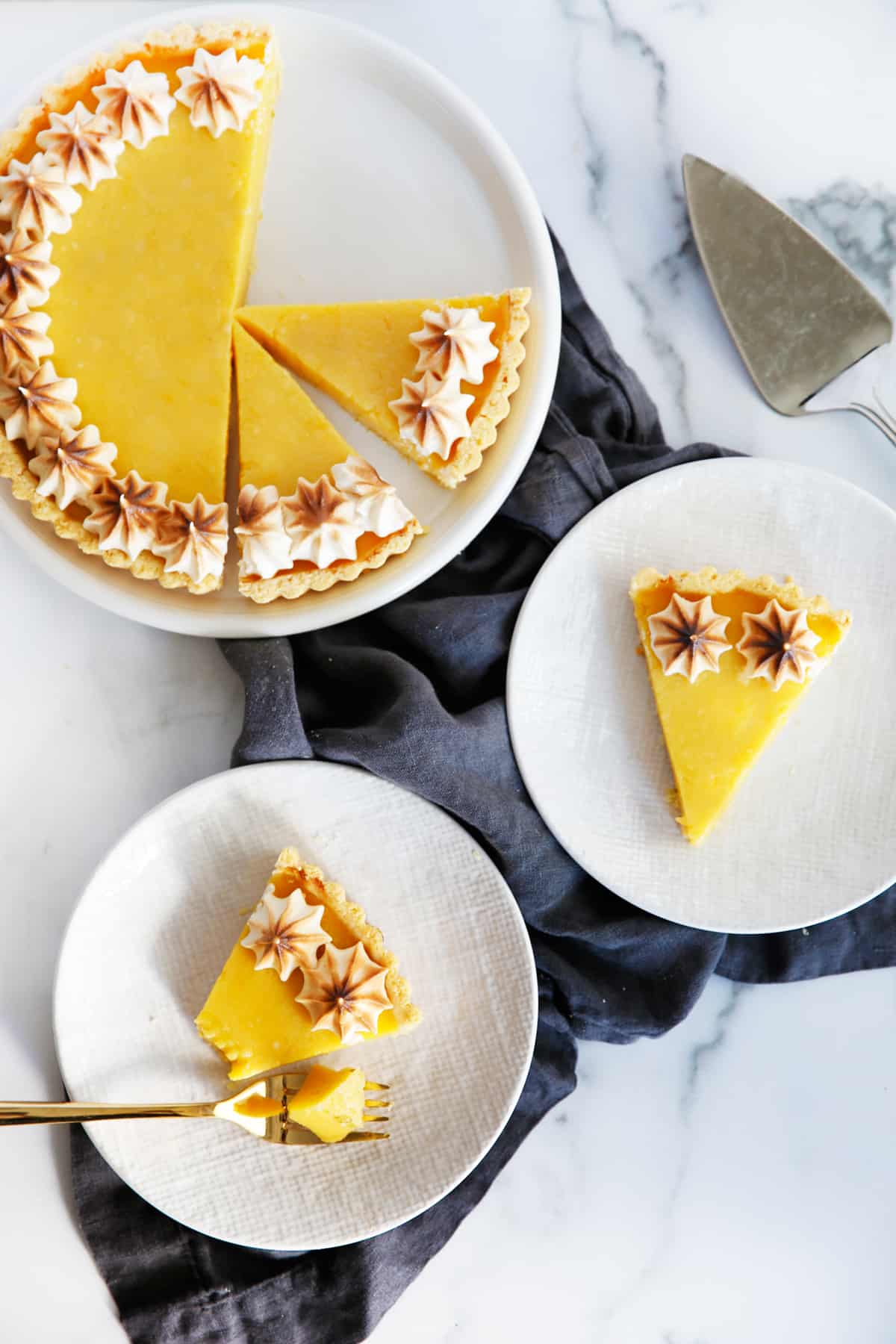 If you like this tart recipe, check out these others:
Key Lime Pie Tarts
2015-05-27 13:52:37
Serves 2
Tart Crust
1 cup almond flour
1 cup tapioca flour
1/2 cup grass-fed butter
1 egg
1/2 tsp fine pink salt
1 tsp raw honey
Lexi's Clean Kitchen https://lexiscleankitchen.com/