August is here, which means the summer is rounding the corner to the end, but we are doing our best to soak it up and enjoy all that abundant produce. Here is a seasonal list of What to Cook in August!
Our Must-Make Recipes this August
It's time to get in all those last precious weeks of summer in and enjoy all it has to offer! In most places, August is the absolute best month for getting all the best farm-fresh produce, and we're finding all the best ways to cook it, and if possible, to enjoy it with our loved ones! To help you do just that, we're sharing a list of the recipes we are super excited to make and eat in August!
Seasonal Market Finds
August produce is the cream of the crop! This is when nearly all of the summer produce is abundant and if you have a garden, prolific.
Melons (cantaloupe, watermelon, etc)
Stone fruit (peaches, nectarines, plums, cherries, etc)
Blueberries
Tomatoes!
Lettuce (a second crop usually gets planted and picked early before it bolts!)
Eggplant
Peppers
Greens (spinach, kale, collards)
Zucchini + Summer Squash
Herbs (basil, chives, cilantro, parsley)
Paleo Lemon Blueberry Muffins: These grain-free muffins are so simple, moist, and delicious. They are bursting with blueberries, with a fluffy texture and a bright lemon flavor. Nobody will know these muffins are gluten-free, grain-free, and paleo-friendly! They are so easy to make and can easily be made for a quick brunch or breakfast at home. Get the kids and they can help too!
Lemon Curd and Blueberry Compote Breakfast Parfaits: Tart lemon, sweet blueberries, creamy chia pudding, and optional Greek yogurt = the perfect protein-packed breakfast for any day of the week! This Lemon Curd and Blueberry Compote Breakfast Parfait is a fabulous on-the-go breakfast option! It has all of my favorite flavors and textures in one hearty breakfast parfait!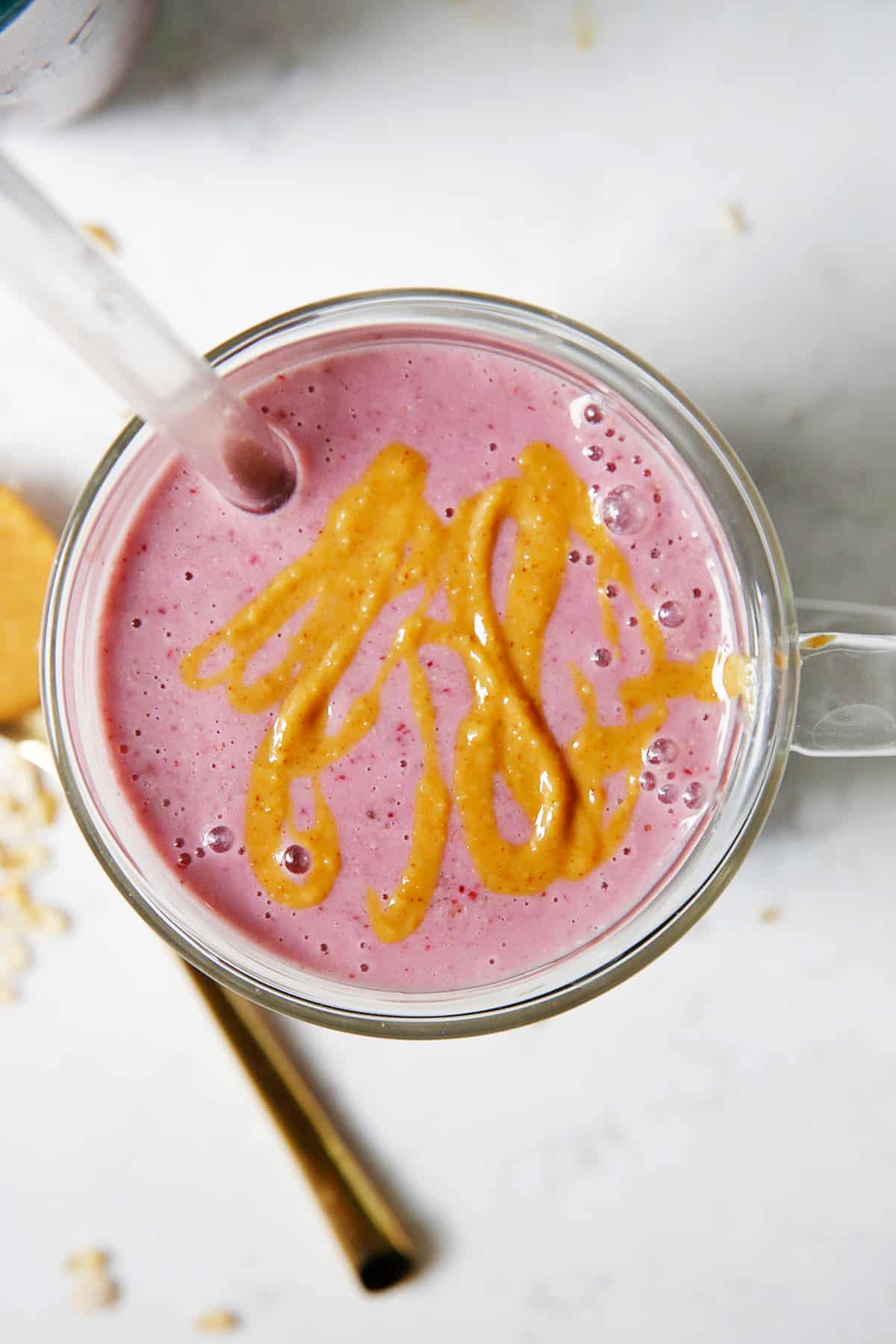 Peanut Butter and Jelly Smoothie: This Peanut Butter and Jelly Smoothie has become my new staple smoothie that my whole family loves, including my baby! It's nutrient-dense, filling, and tastes just like a peanut butter and jelly sandwich, in smoothie form. It's delicious!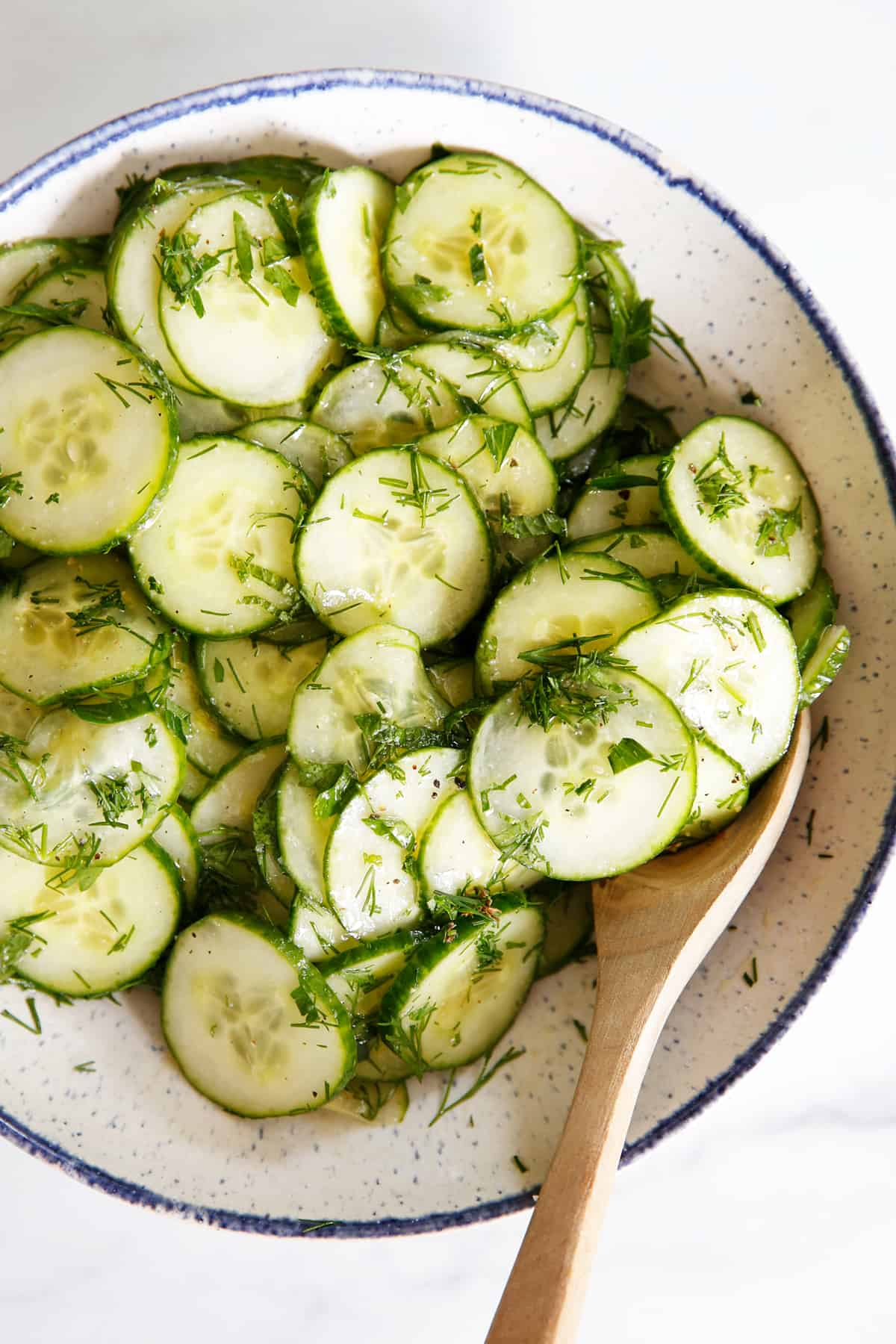 Easy Cucumber Salad with Lots of Herbs!: When your garden is overrun with cucumbers this summer, this is the salad to make! Or, when you just are really in need of a refreshing, flavor-packed, and super simple salad to throw together. This Easy Cucumber Salad with Herbs uses all of the fresh herbs (parsley, dill, and mint) and features the fresh, cool cumber to complement any dish you're serving up this summer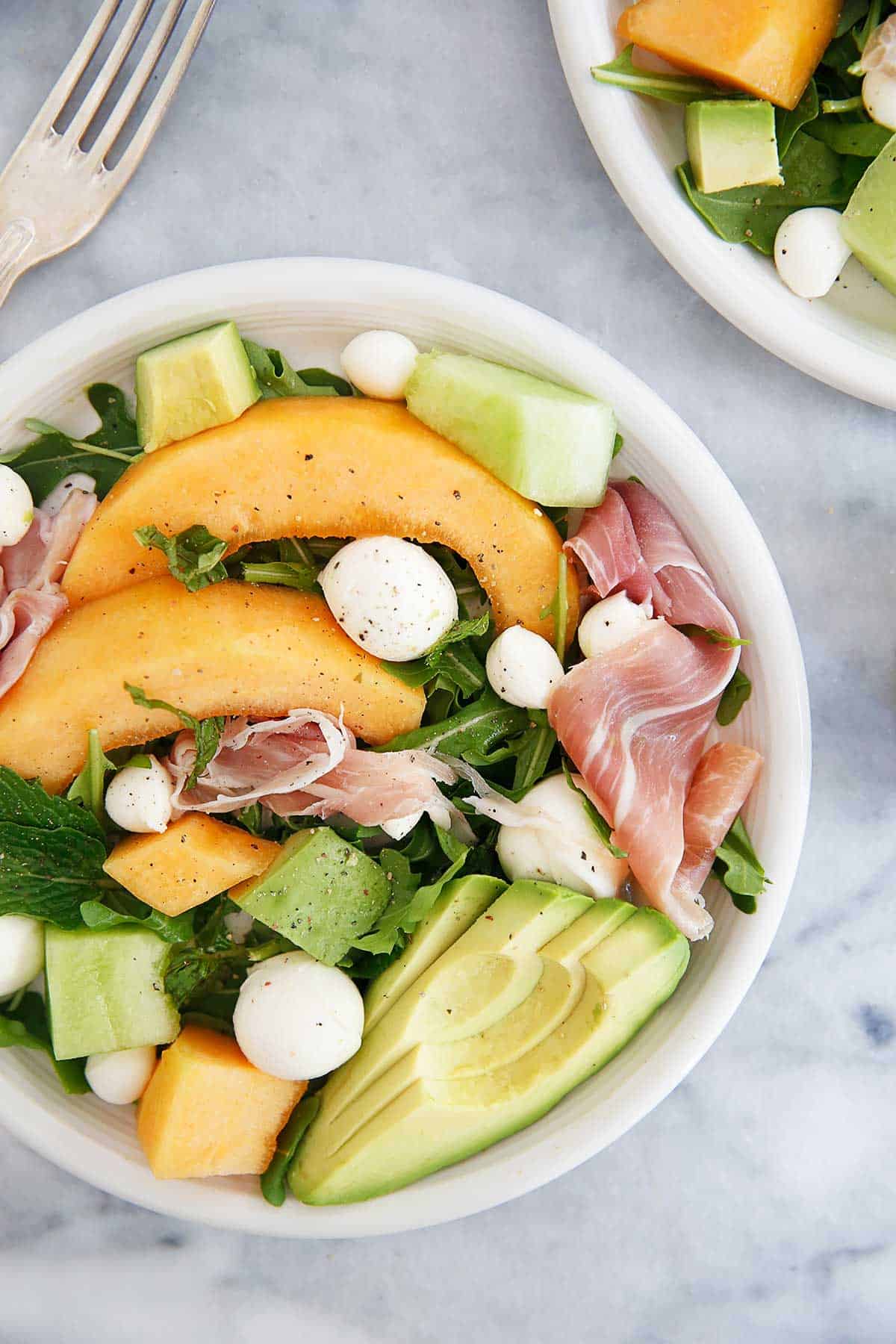 Melon Salad with Prosciutto: This Melon and Prosciutto Salad with Mint Apple Cider Vinaigrette is a flavorful and delicious addition to your summer table! It's packed with fresh mint, sweet melon, ripe avocado, salty prosciutto, and the most wonderful light vinaigrette dressing.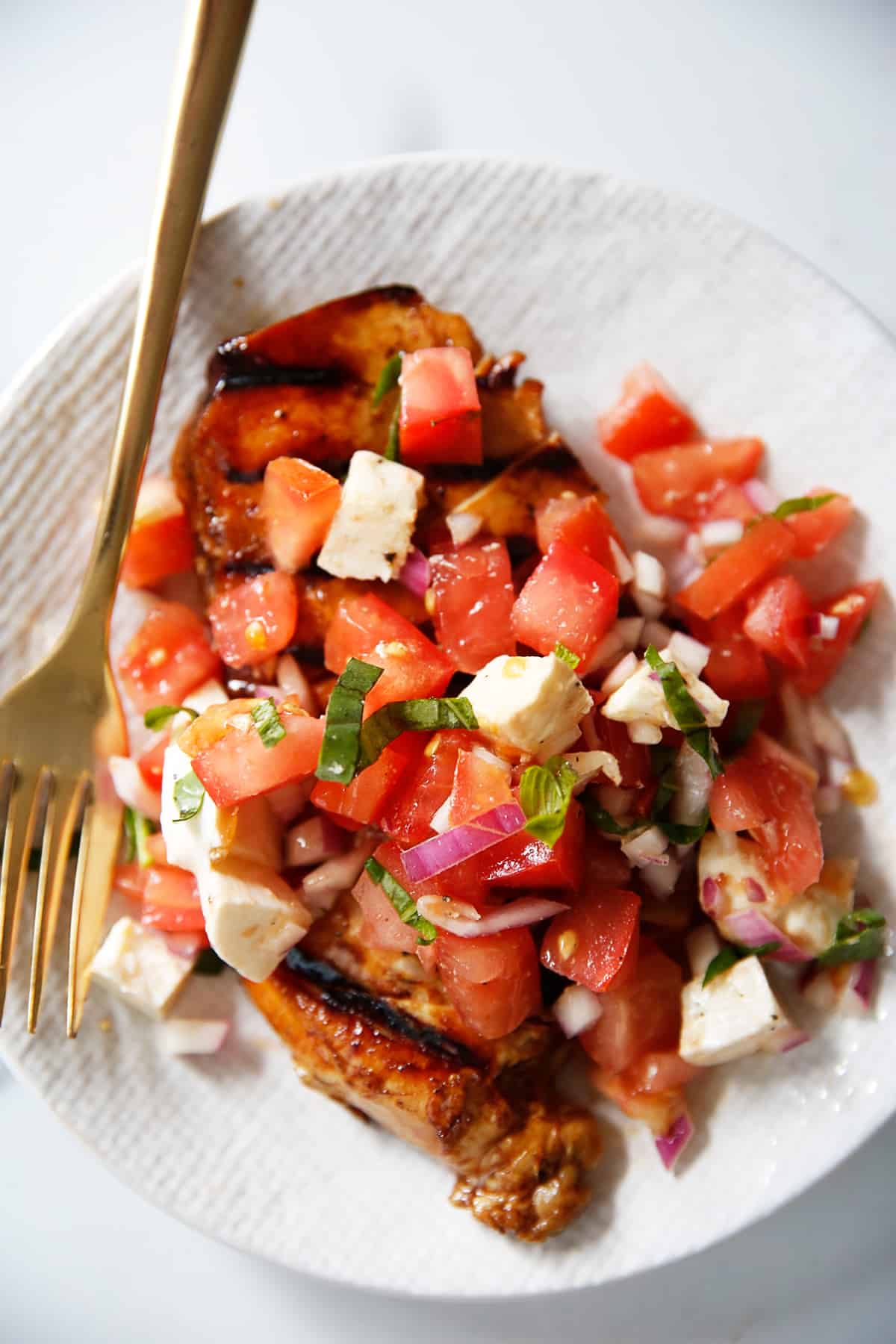 Bruschetta Chicken: This simple grilled chicken recipe is calling your name! Perfectly marinated chicken is grilled up, sliced, and topped with a fresh and bright tomato and basil bruschetta. A delicious dinner that's gluten-free, low-carb and paleo and whole30 friendly.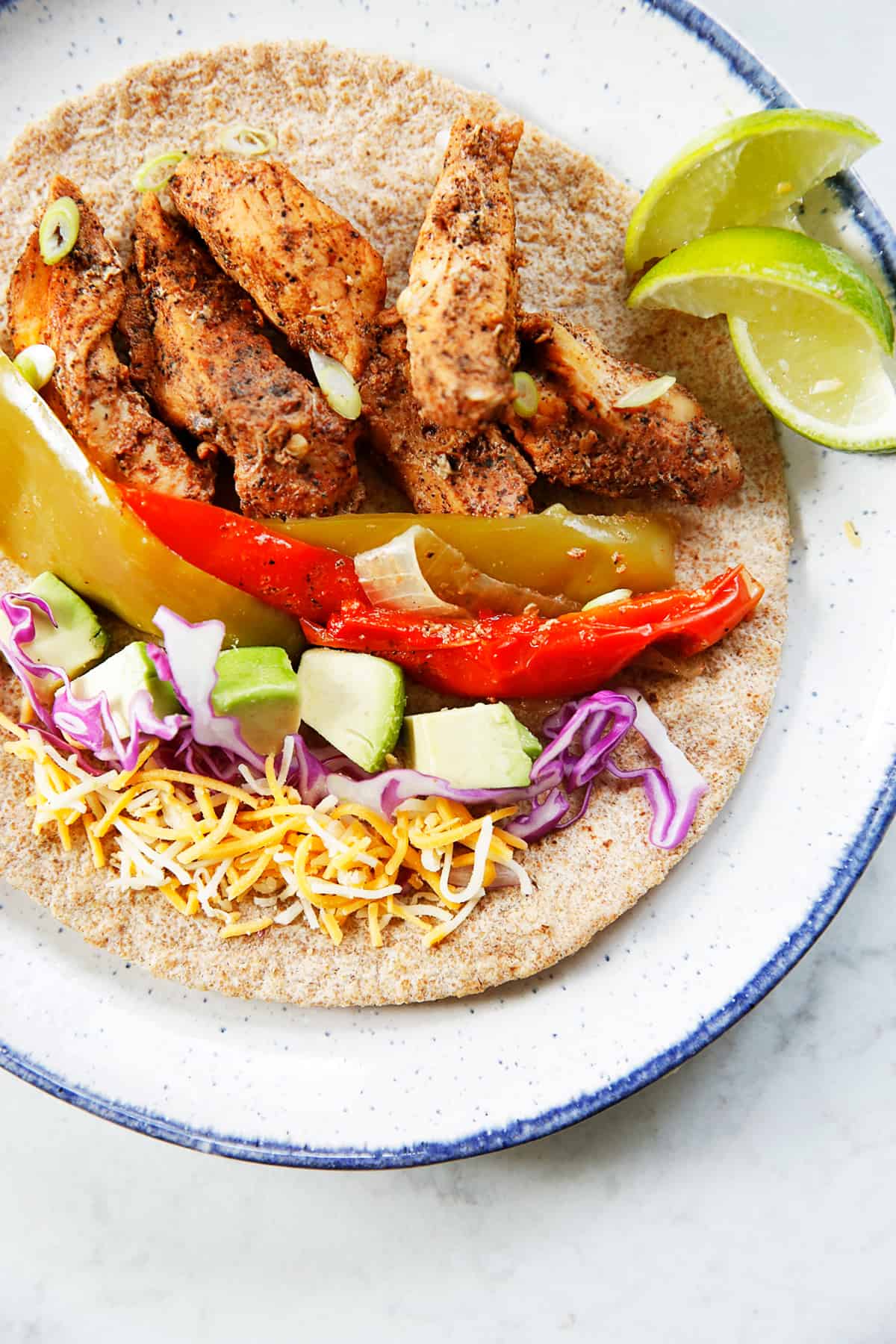 Sheet Pan Steak Fajitas: Switch up taco night and make Instant Pot Chicken Fajitas your new go-to easy weeknight dinner, and the perfect way to use up bell peppers. Simple to prepare by adding sliced chicken, peppers and onions to your pressure cooker and then cooking with the push of a button. It can even be optionally prepared ahead of time and stored in the freezer (hello "dump" dinners). Serve with all your favorite fajita fixin's!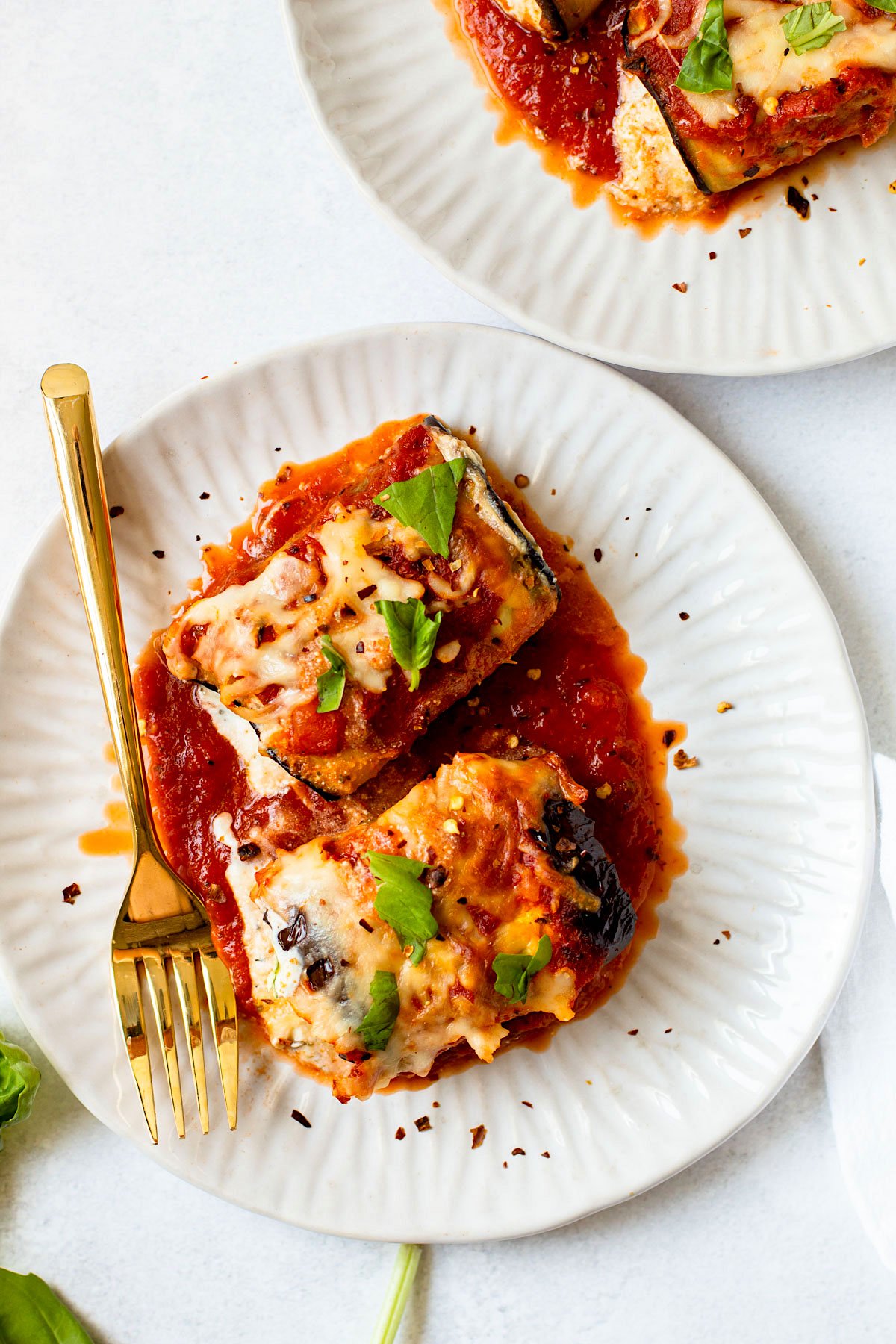 Lightened-up Eggplant Rollatini: This Lightened-up Eggplant Rollatini is a hearty and comforting dinner that takes all the flavor of the traditional dish, but makes it just a bit more healthy while still being a total celebration of summer. Sliced eggplant is baked, and then rolled up with a lasagna-like filling, and baked with marinara and a bit more cheese.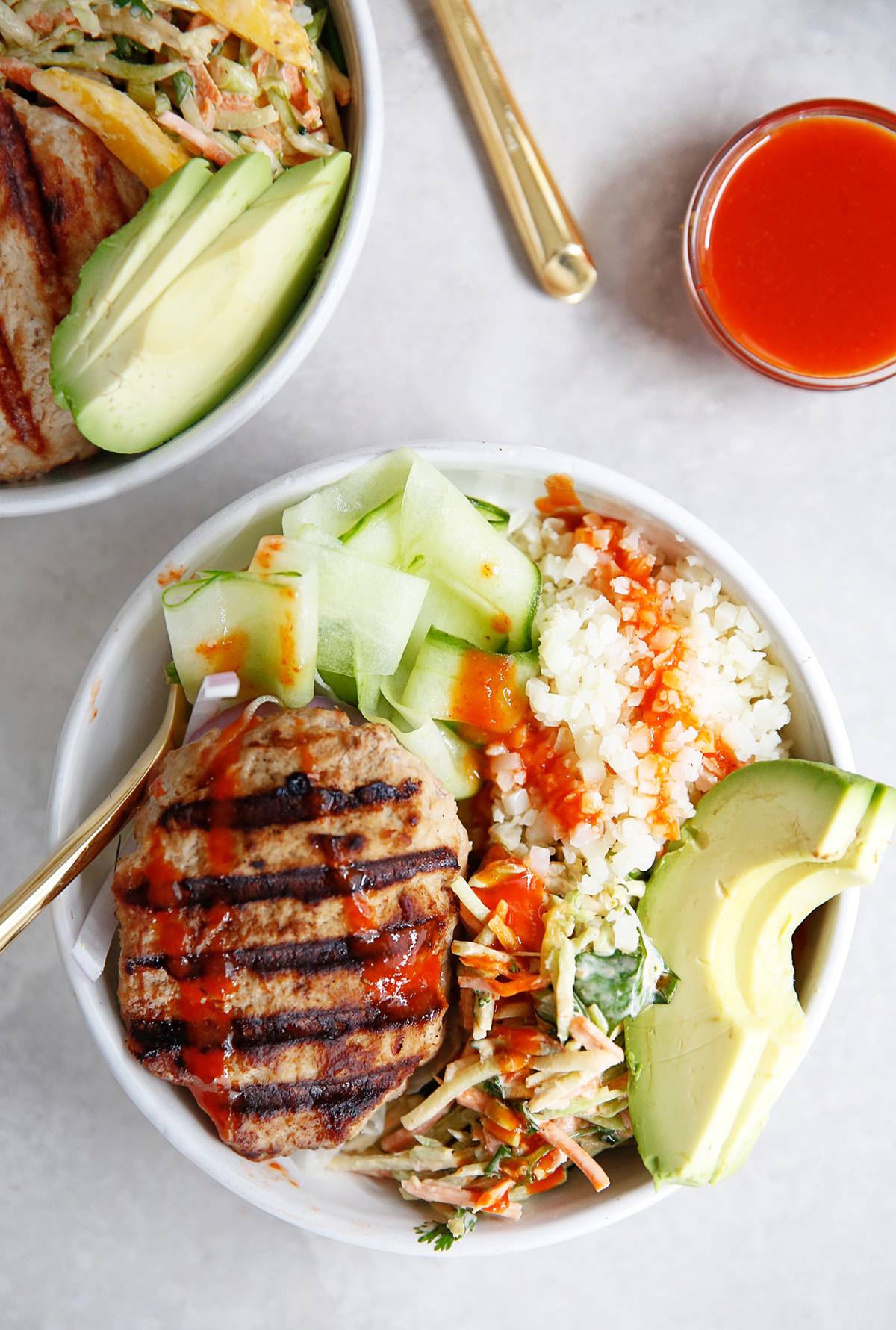 Thai Turkey Burgers with Spicy Sriracha Slaw: These burgers are a favorite low carb and paleo-friendly dinner! You can grill them outside or inside on your grill pan, and then serve them as low carb thai turkey burger bowls, or as a lettuce wrapped burger! The spicy slaw is packed with veggies and mango for a sweet and spicy crunch! This dinner is a must-make!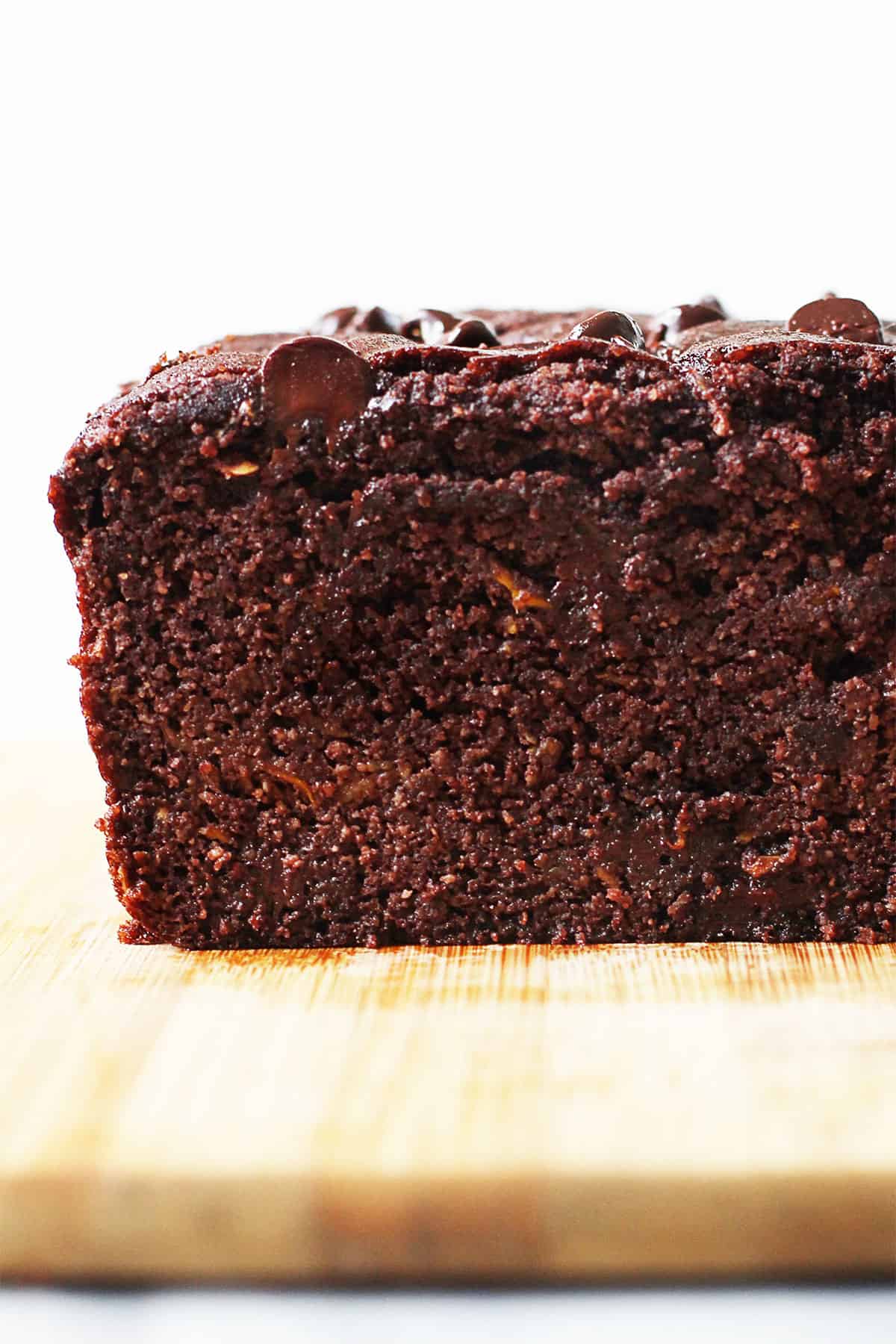 Double Chocolate Zucchini Bread: Calling all zucchini bread lovers, this one is for you! This bread is so moist and decadent while still being nutrient-dense, Paleo-friendly and dairy-free! And hello…chocolate!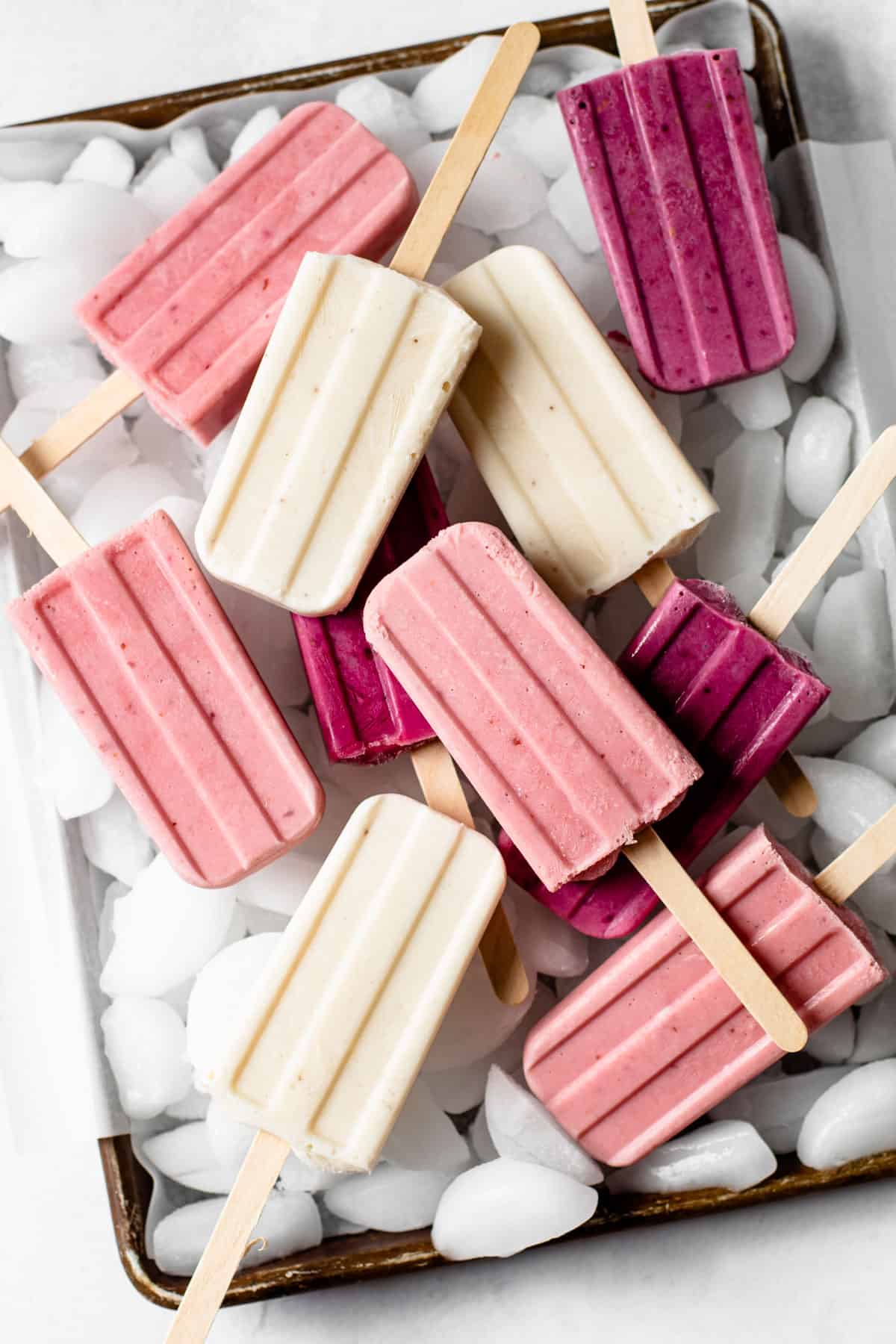 Greek Yogurt Popsicles: These super-simple Greek Yogurt Popsicles are made with 2 ingredients and are perfect for a summertime treat. Use up whatever summer fruit you have laying around! Made simply, these healthy popsicles will be loved by both kids and adults alike.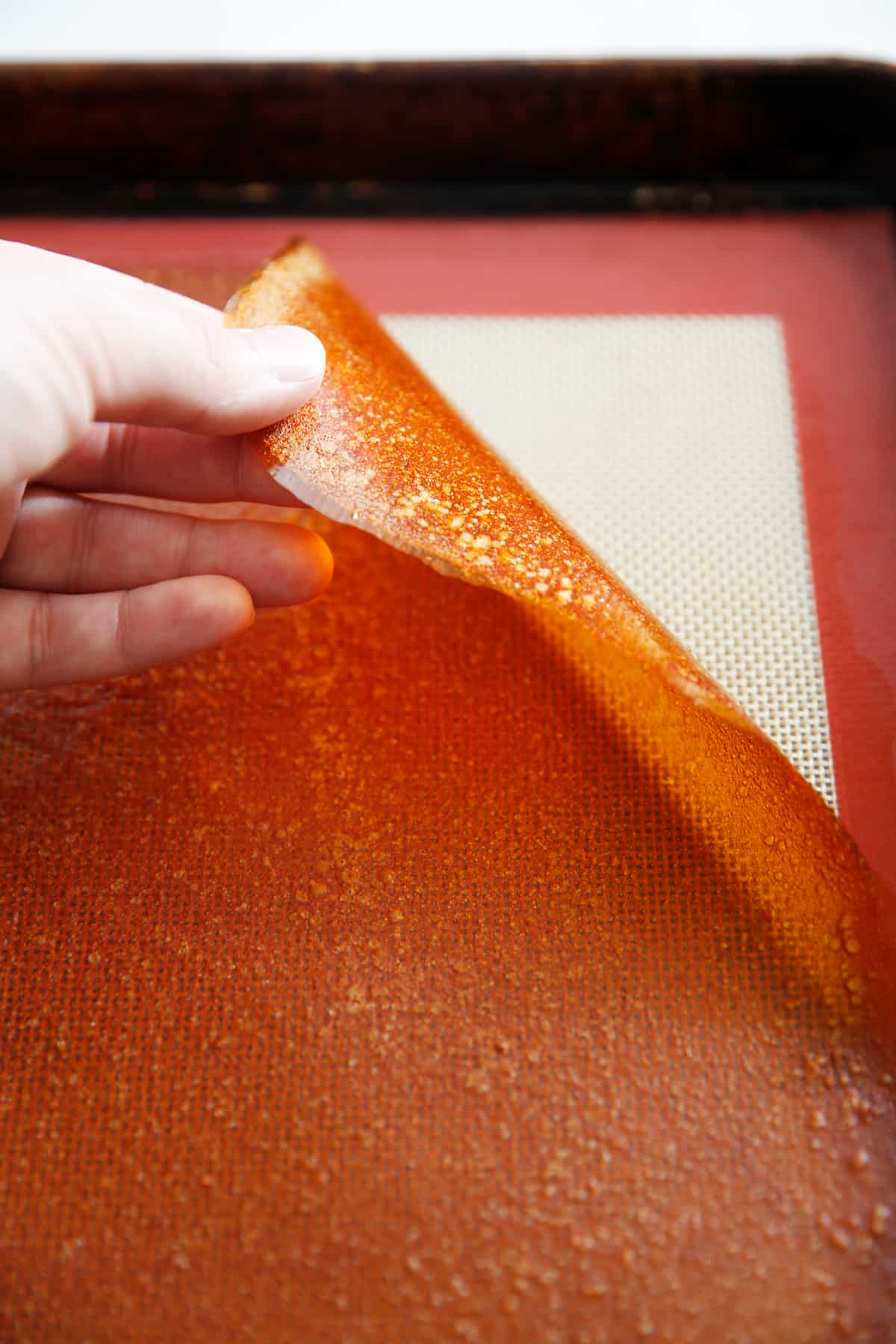 Peach Fruit Leather: Homemade fruit roll-ups! This homemade Peach Fruit Leather recipe is a a healthy fruit snack reminiscent of the store-bought version, but so much more delicious and good-for-you. It's made with only 2 ingredients and is a lot easier-t0-make than you think. It's made without any refined sugars and will be loved by both adults and kids!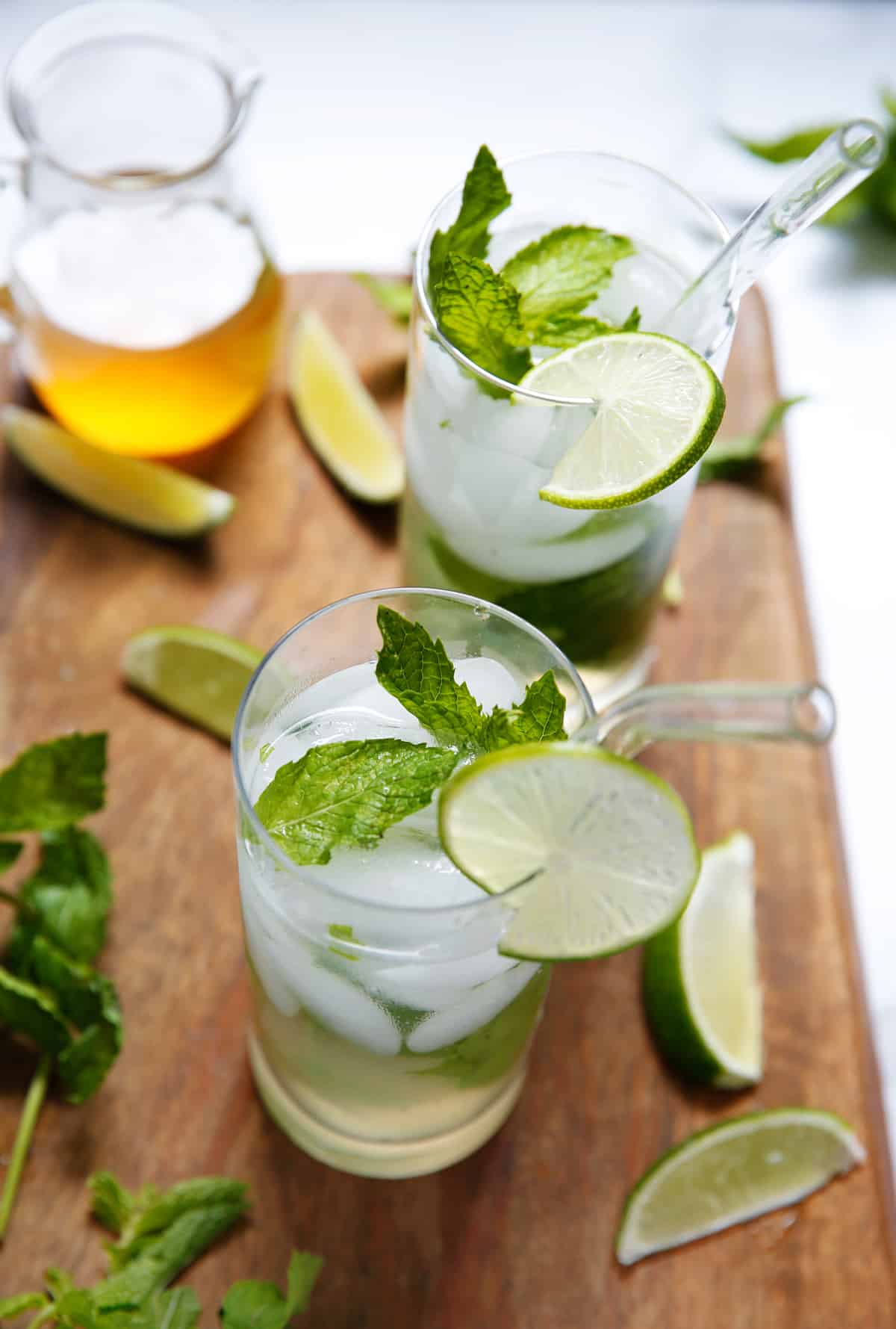 Naturally Sweetened Mint Mojito: As if a Mojito wasn't delicious enough, we've added in a little extra kick of mint and sweeten this one with a Honey Mint Simple Syrup. With mint in abundance in the later summer months, it's the perfect refreshing cocktail to make right now!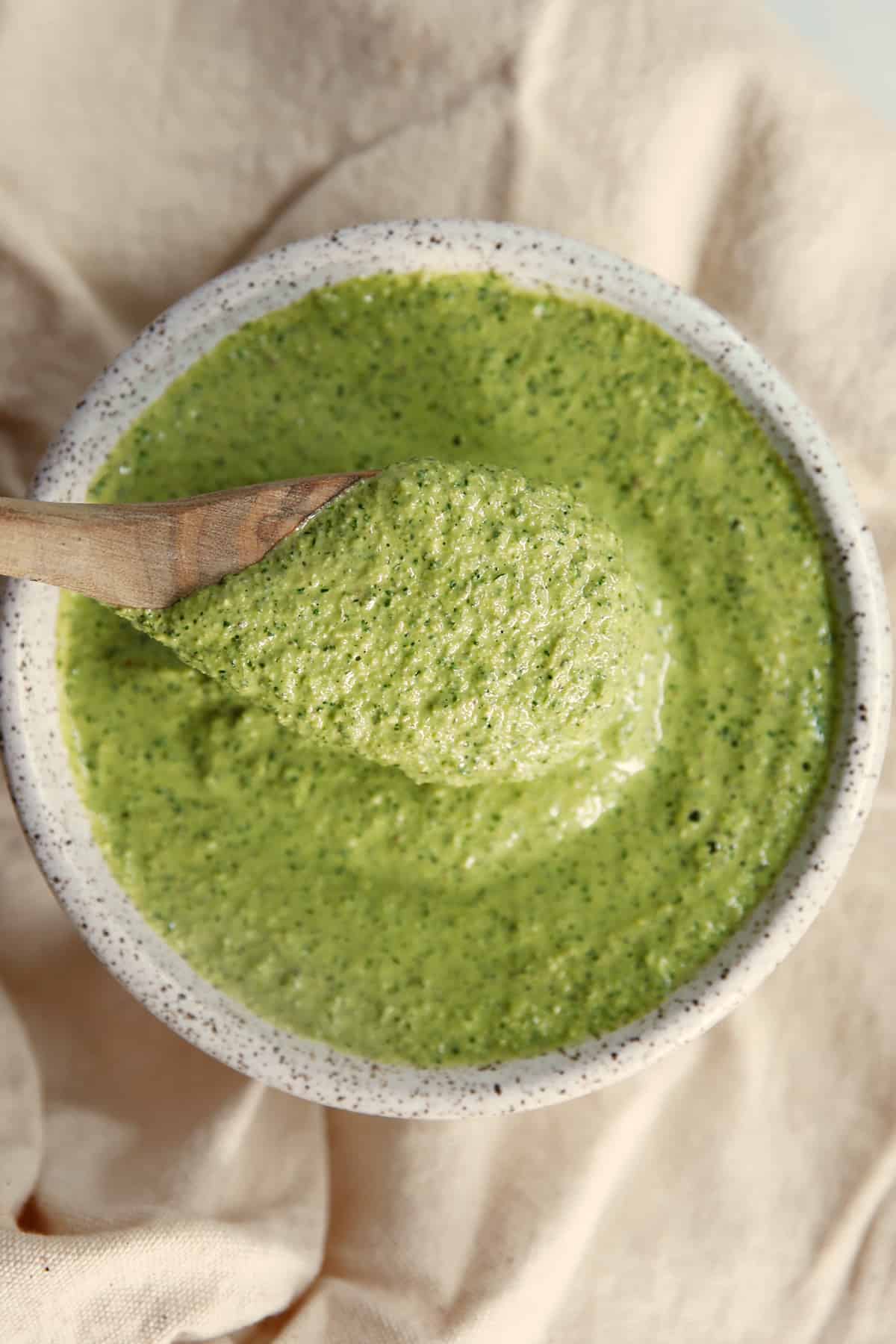 Pistachio Mint Pesto: This bright Pistachio Mint Pesto is a unique twist on the classic to use up all of that abundant summer mint! It's made with pistachio, mint and dill and is so bright and refreshing. It's perfect for grilled meat or veggies and comes together quickly to add a nice punch of flavor to any dish!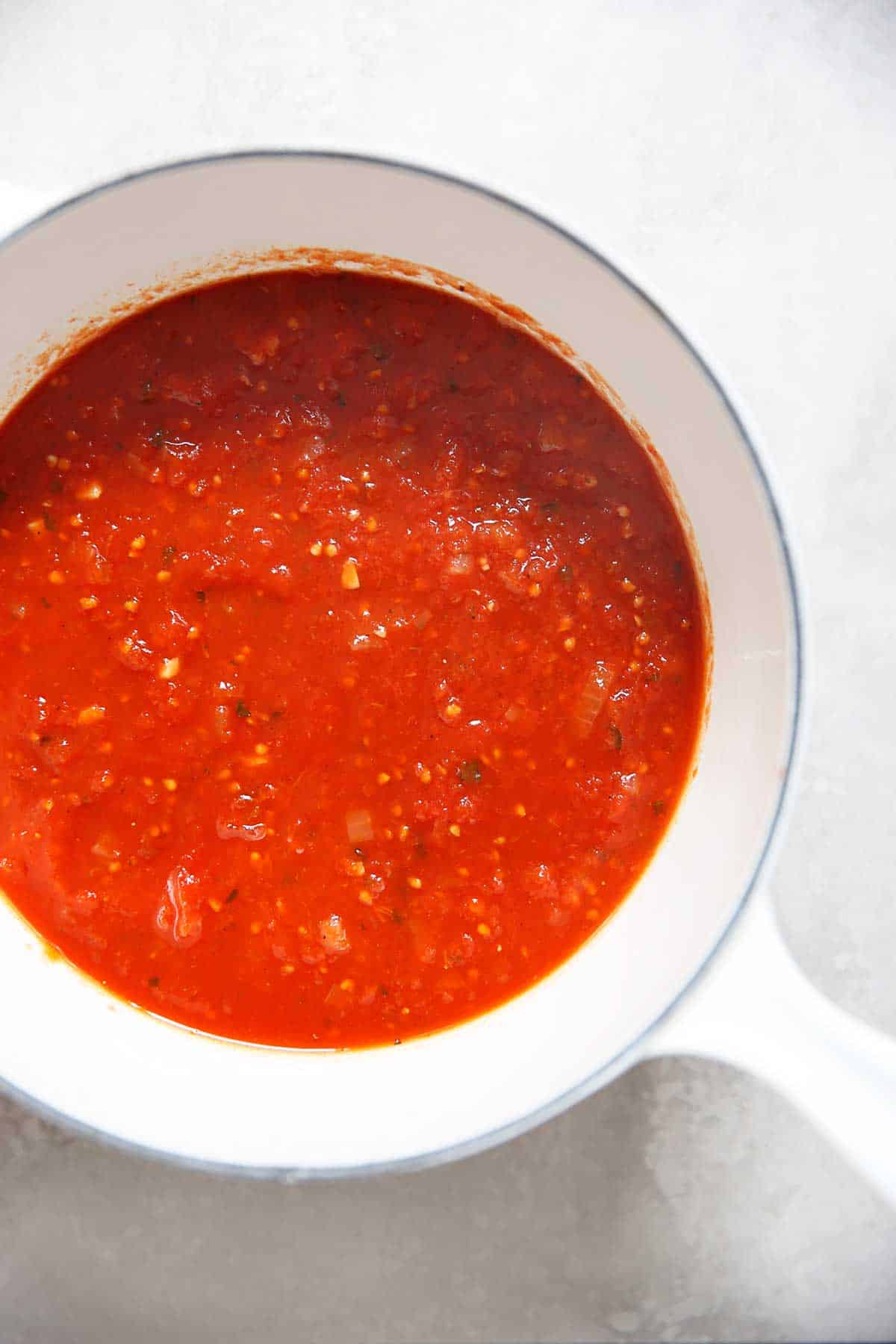 How To Make Fresh Tomato Sauce With Summer Tomatoes: Have an abundance of tomatoes right now? The perfect way to use them up is to make Tomato Sauce from Fresh Tomatoes! This freezer-friendly tomato sauce is a labor of love, but so so worth it! The perfect way to make use of all of these fresh tomatoes during tomato season!
---
Pin it for later:
0 comments
August 1, 2021
This website may at times receive a small affiliate commission for products that we shared with you in our posts. Although we may receive a commission for linking certain products, there's no additional costs to you and all of our opinion and suggestions are 100% our own and unbiased. That's our promise to you!
Subscribe to get our FREE clean eating guide!
Join our email list TODAY to start recieving our newsletter weekly, access to exclusive content and deals, *and* a FREE complete 24-page clean eating guide!