August is here, which means the summer is rounding the corner to the end, but we are doing our best to soak it up and enjoy all that abundant produce. Here is a seasonal list of What to Cook in August!
Our Must-Make Recipes this August
It's time to get in all those last precious weeks of summer in and enjoy all it has to offer! In most places, August is the absolute best month for getting all the best farm-fresh produce, and we're finding all the best ways to cook it, and if possible, to enjoy it with our loved ones!
To help you do just that, we're sharing a list of the recipes we are super excited to make and eat in August!
Seasonal Market Finds
August produce is the cream of the crop! This is when nearly all of the summer produce is abundant and if you have a garden, prolific.
Melons (cantaloupe, watermelon, etc)
Stone fruit (peaches, nectarines, plums, cherries, etc)
Blueberries
Tomatoes!
Lettuce (a second crop usually gets planted and picked early before it bolts!)
Eggplant
Peppers
Greens (spinach, kale, collards)
Zucchini + Summer Squash
Herbs (basil, chives, cilantro, parsley)
Paleo Lemon Blueberry Muffins: These grain-free muffins are so simple, moist, and delicious. They are bursting with blueberries, with a fluffy texture and a bright lemon flavor. Nobody will know these muffins are gluten-free, grain-free, and paleo-friendly! They are so easy to make and can easily be made for a quick brunch or breakfast at home. Get the kids and they can help too!
Lemon Curd and Blueberry Compote Breakfast Parfaits: Tart lemon, sweet blueberries, creamy chia pudding, and optional Greek yogurt = the perfect protein-packed breakfast for any day of the week!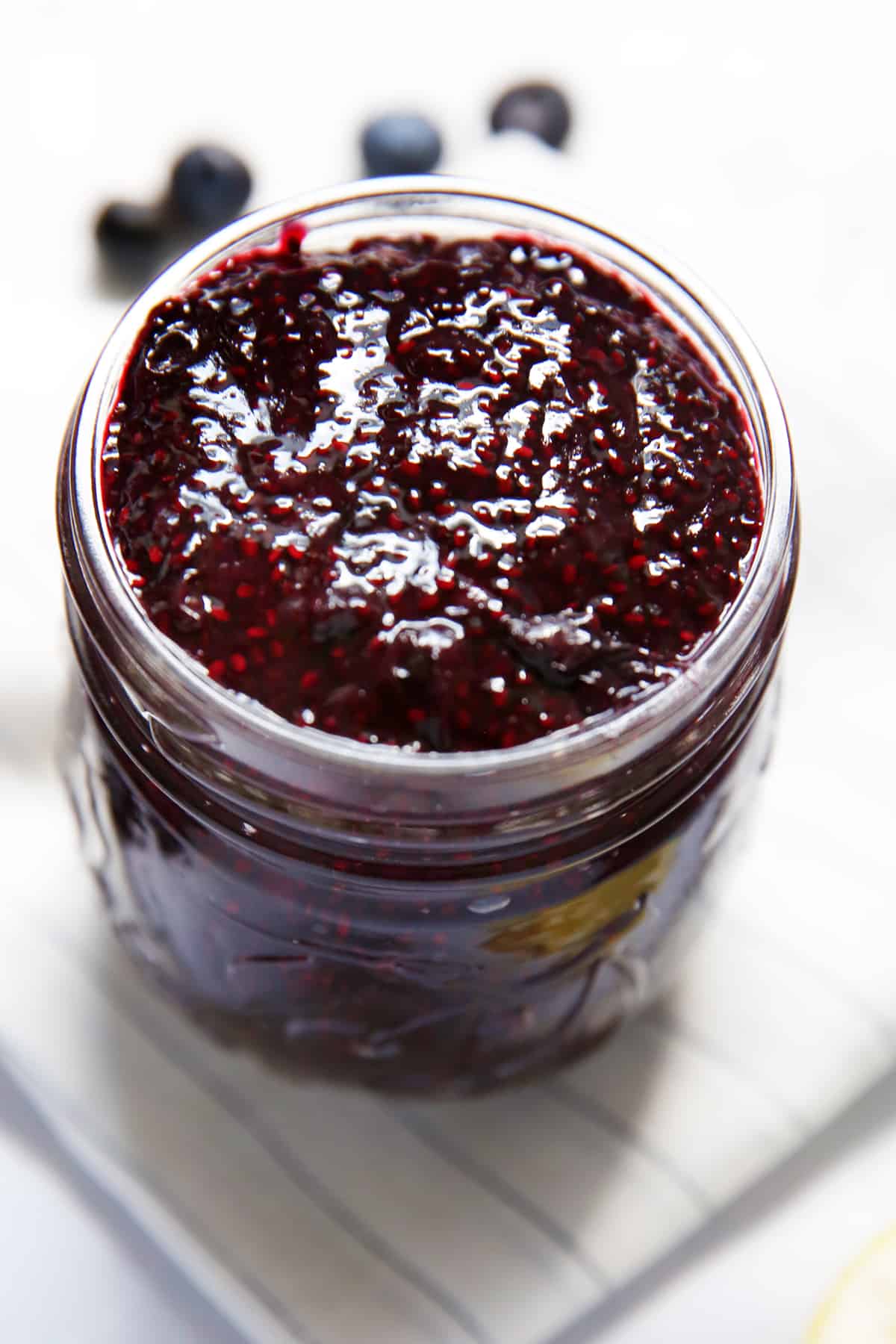 Easy Blueberry Jam with Chia Seeds: This 4-Ingredient Easy Blueberry Jam is thickened with chia seeds, lightly sweetened, and seriously delicious! It's kid-approved and Paleo friendly.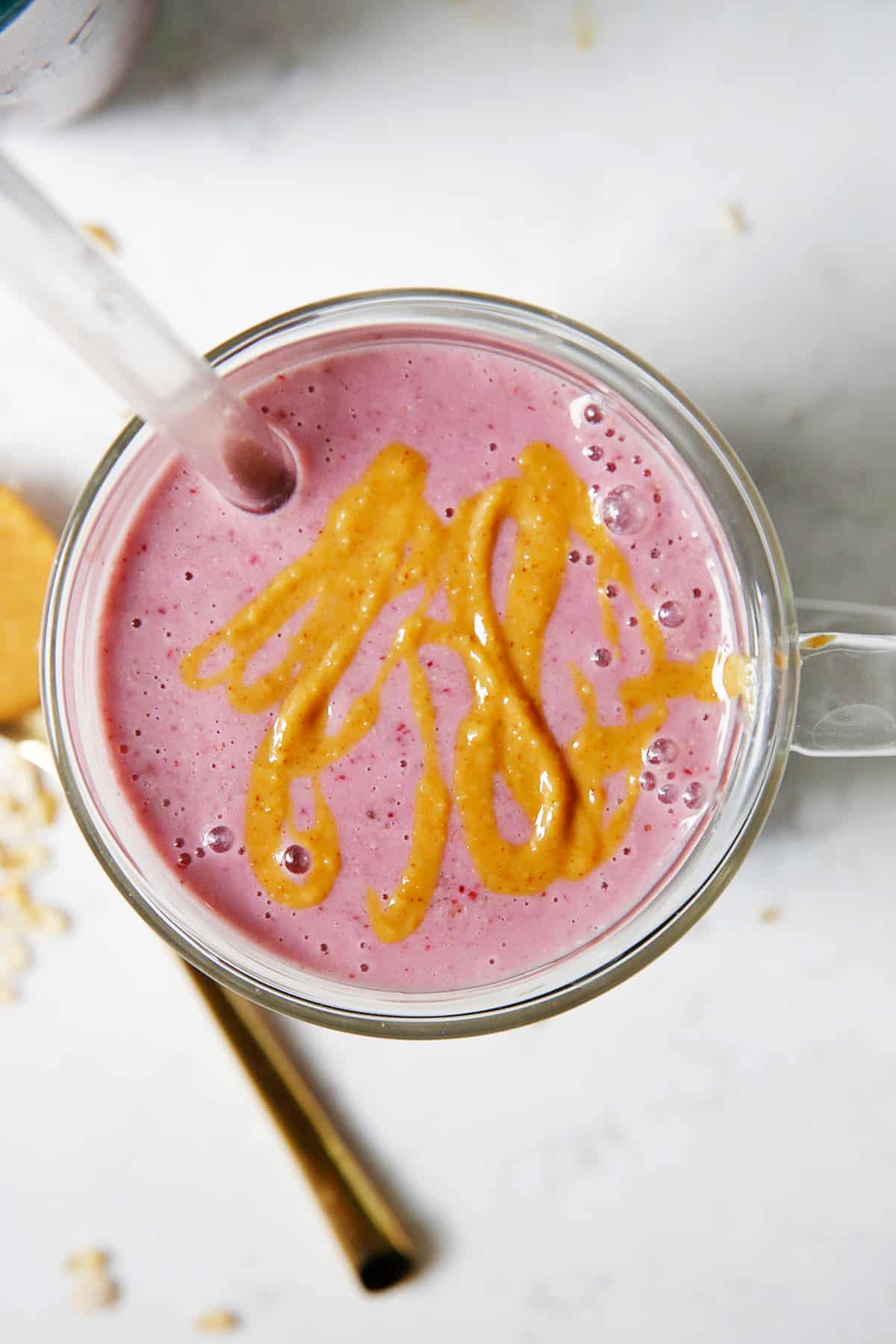 Peanut Butter and Jelly Smoothie: This Peanut Butter and Jelly Smoothie has become my new staple smoothie that my whole family loves, including my baby! It's nutrient-dense, filling, and tastes just like a peanut butter and jelly sandwich, in smoothie form. It's delicious!
Easy Cucumber Salad with Lots of Herbs!: When your garden is overrun with cucumbers this summer, this is the salad to make! Or, when you just are really in need of a refreshing, flavor-packed, and super simple salad to throw together. This Easy Cucumber Salad with Herbs uses all of the fresh herbs (parsley, dill, and mint) and features the fresh, cool cumber to complement any dish you're serving up this summer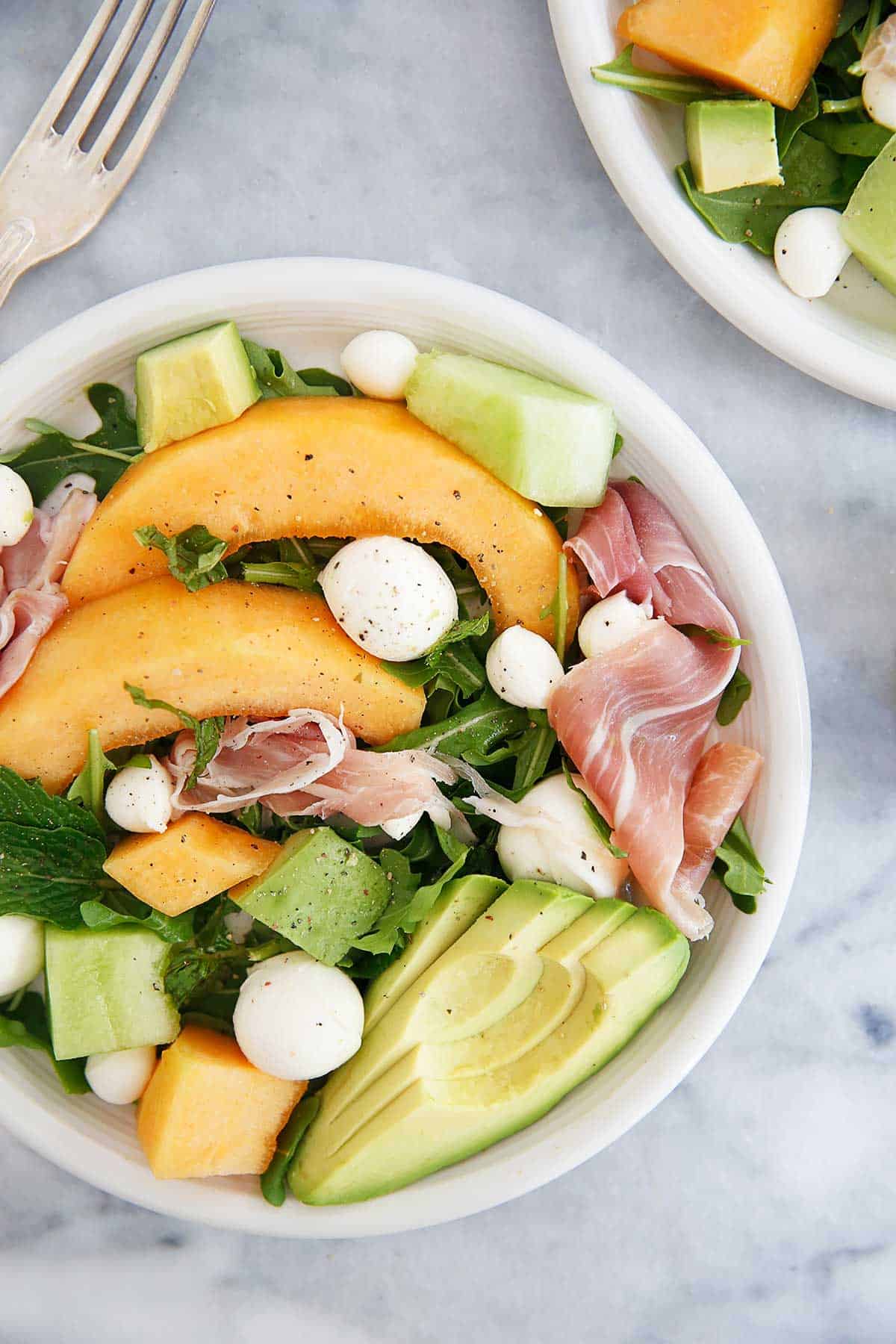 Melon Salad with Prosciutto: This Melon and Prosciutto Salad with Mint Apple Cider Vinaigrette is a flavorful and delicious addition to your summer table! It's packed with fresh mint, sweet melon, ripe avocado, salty prosciutto, and the most wonderful light vinaigrette dressing.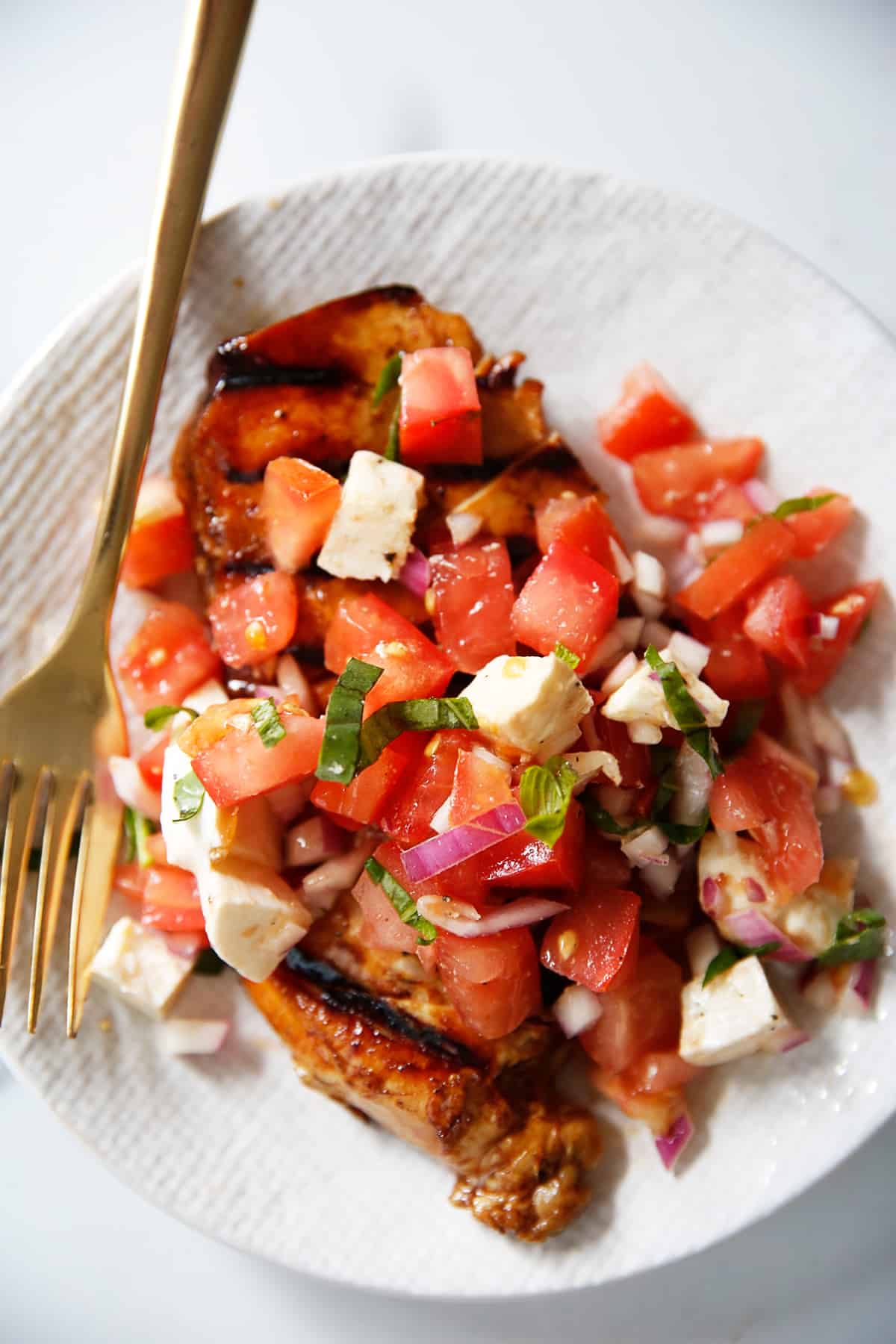 Bruschetta Chicken: This simple grilled chicken recipe is calling your name! Perfectly marinated chicken is grilled up, sliced, and topped with a fresh and bright tomato and basil bruschetta. A delicious dinner that's gluten-free, low-carb and paleo and whole30 friendly.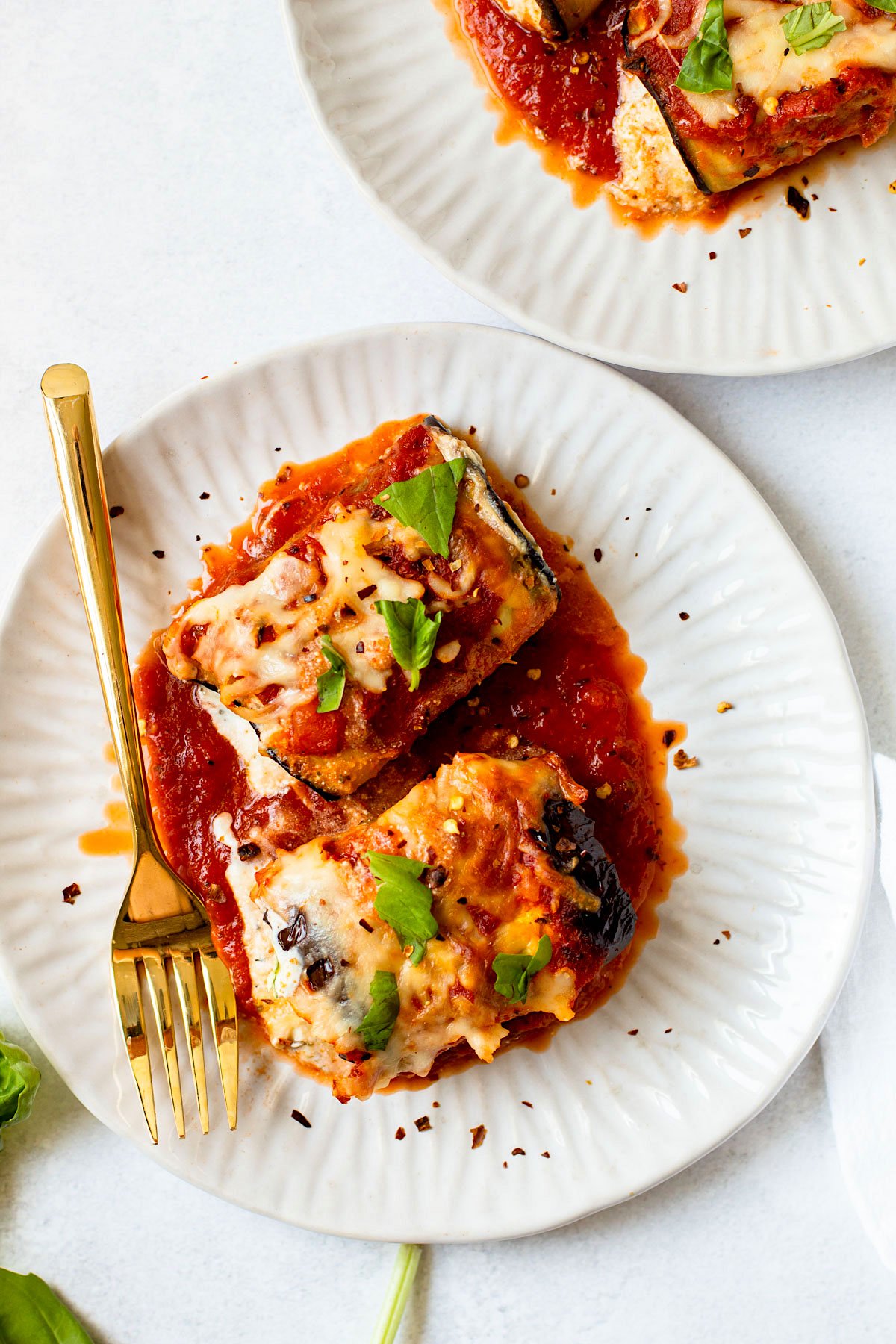 Lightened-up Eggplant Rollatini: This Lightened-up Eggplant Rollatini is a hearty and comforting dinner that takes all the flavor of the traditional dish, but makes it just a bit more healthy while still being a total celebration of summer. Sliced eggplant is baked, and then rolled up with a lasagna-like filling, and baked with marinara and a bit more cheese.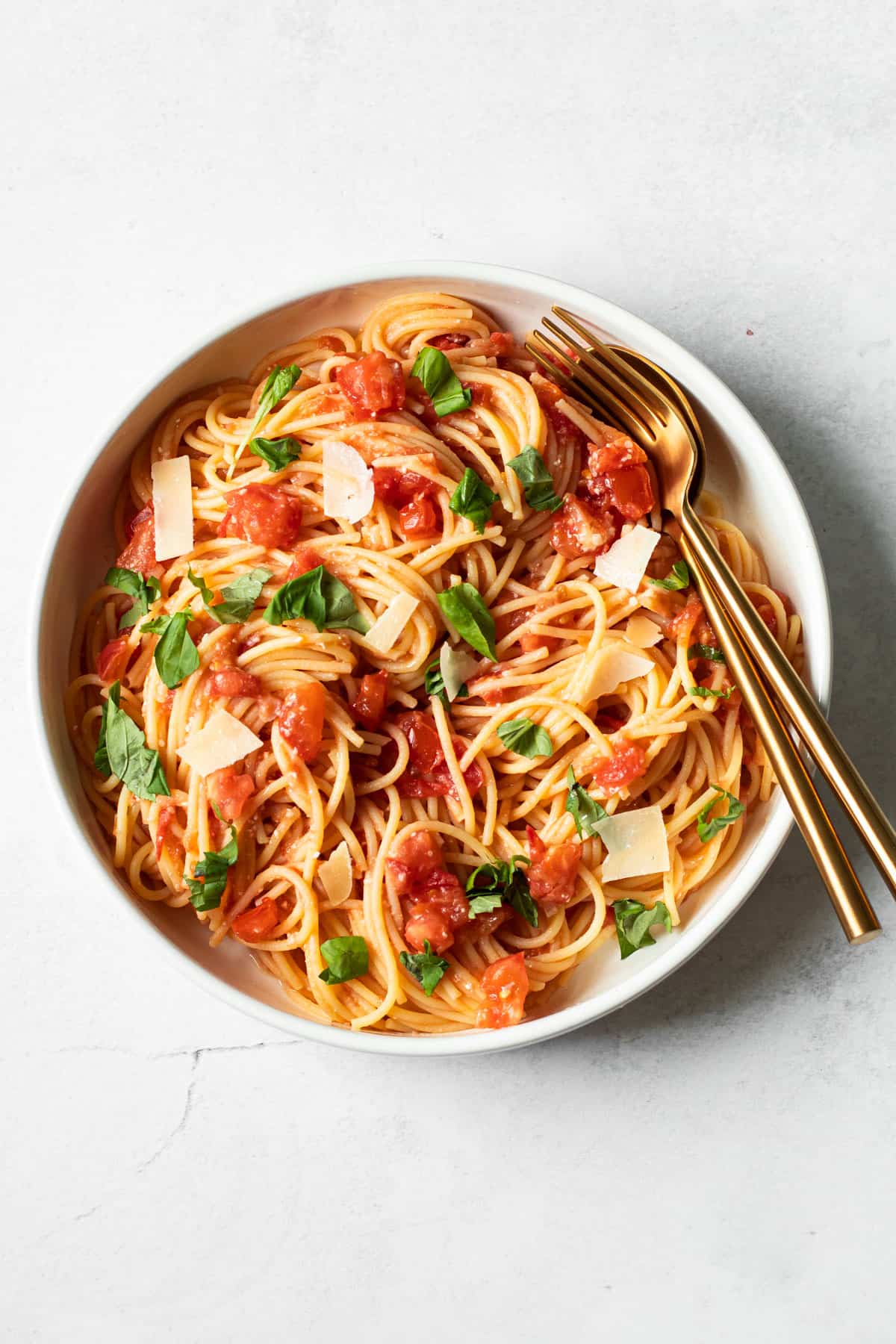 20-Minute Fresh Tomato Pasta: Need a quick dinner idea? This Fresh Tomato Pasta is it! A 20-minute dinner that turns seasonal tomatoes into a super fresh and delicious pasta sauce using just a handful of ingredients. Trust me, this one will be on rotation all summer long.
How to Grill Pork Chops: An easy recipe for perfect pork chops on the grill! Made with bone-in pork chops and a sweet and spicy blend of seasonings.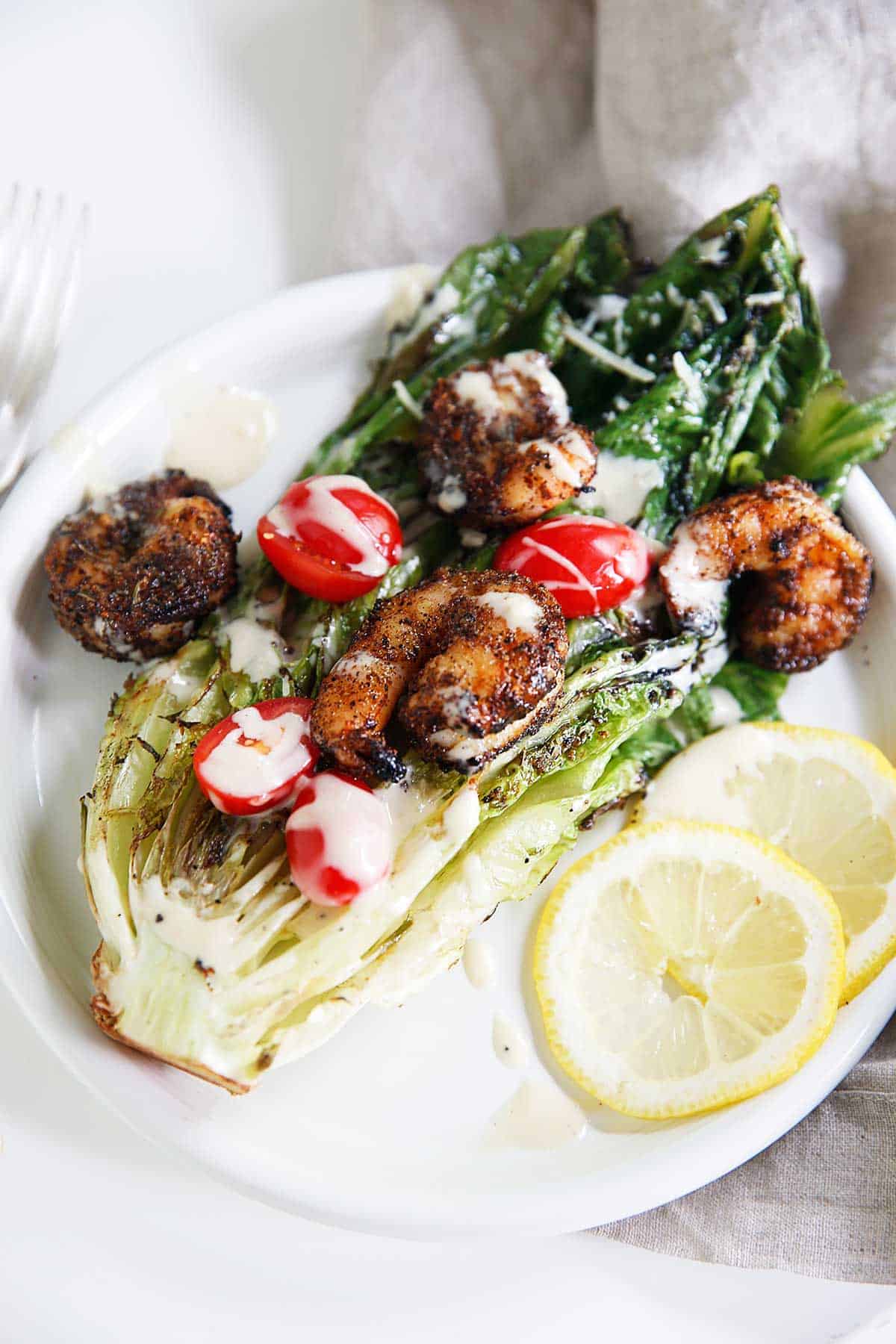 Grilled Caesar Salad With Blackened Shrimp: This Grilled Caesar With Blackened Shrimp is the perfect meal to impress with this Summer. Smoky and flavorful shrimp, perfectly grilled romaine lettuce, and fresh tomatoes drizzled with my go-to dairy-free caesar salad dressing. I cannot wait to make this again and again! The blackened shrimp is amazing on absolutely everything!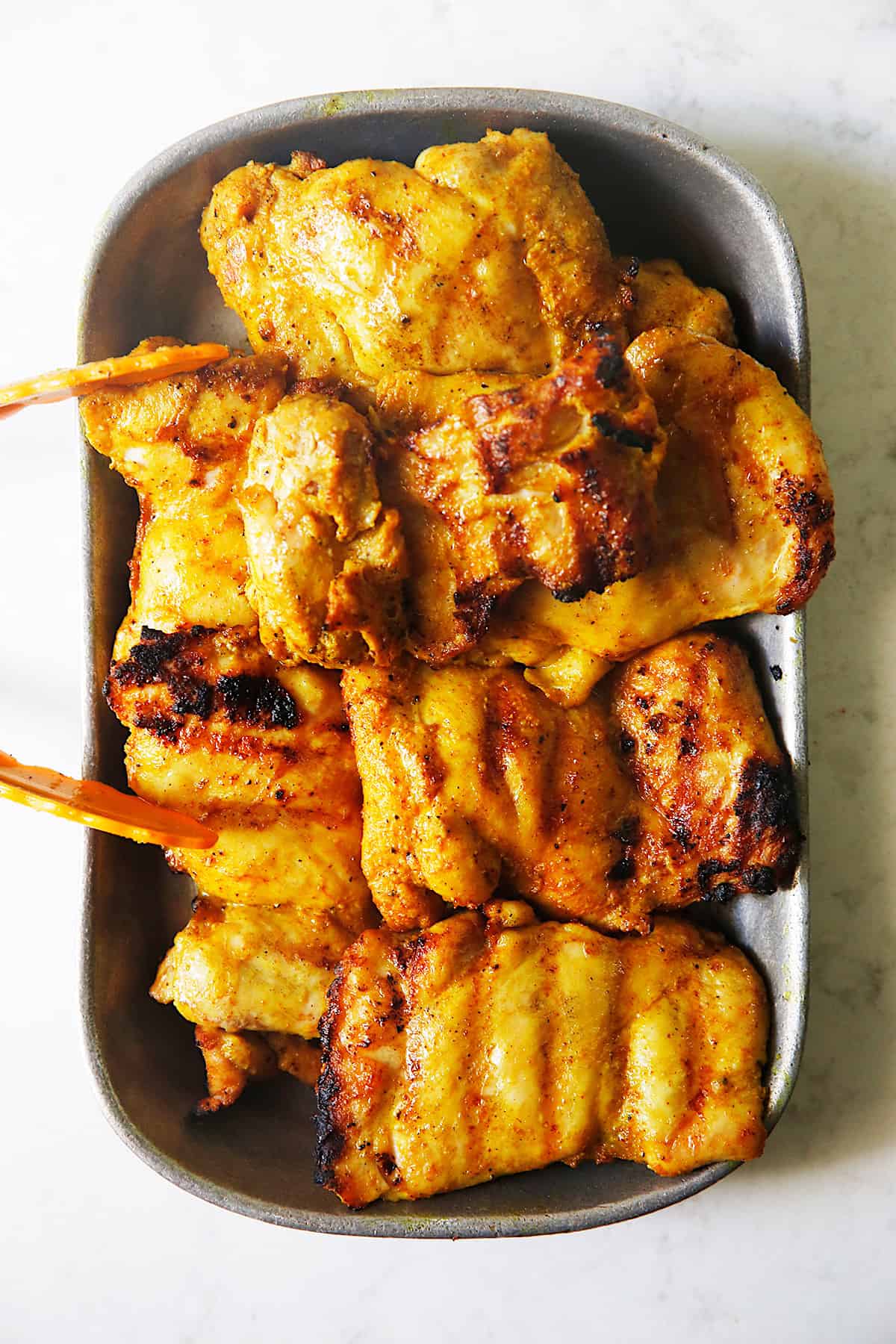 My Family's Favorite Grilled Chicken Thighs: These Grilled Chicken Thighs are the best entree that I meal prep weekly. They're seasoned with a simple and versatile spice blend, then cooked on the grill until tender and juicy with the perfect amount of crisp.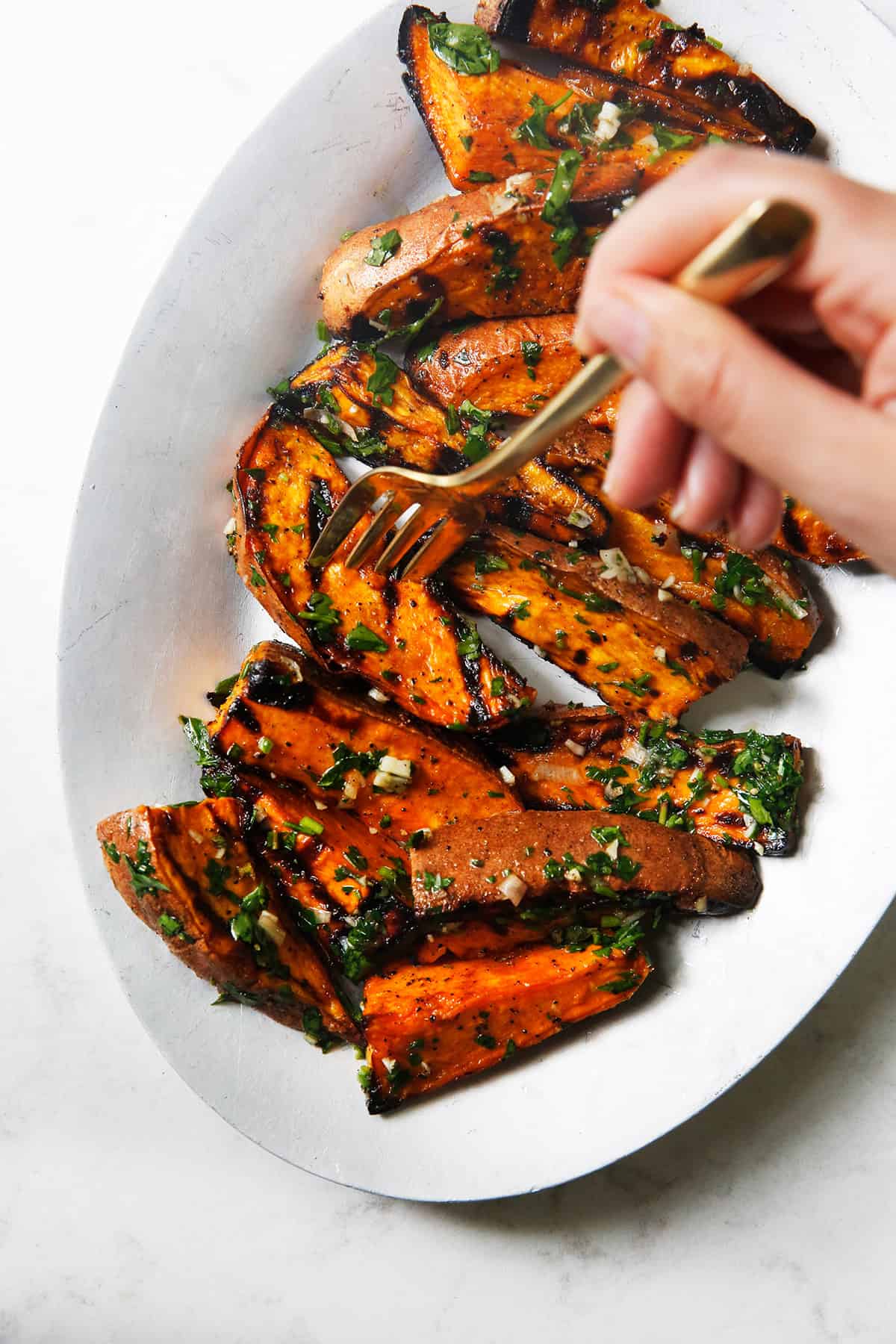 Grilled Sweet Potatoes with Chimichurri: These Grilled Sweet Potatoes are a hit! Slices of sweet potato are coated in a delicious blend of seasonings and grilled until soft in the middle with a slightly crispy edge, then tossed with an easy chimichurri. 
Buffalo Chicken Pasta Salad: This Buffalo Chicken Pasta Salad is the perfect summer entree or side dish! Pasta mixed with a colorful blend of fresh veggies, juicy shreds of chicken, and tossed in a spicy and creamy buffalo sauce.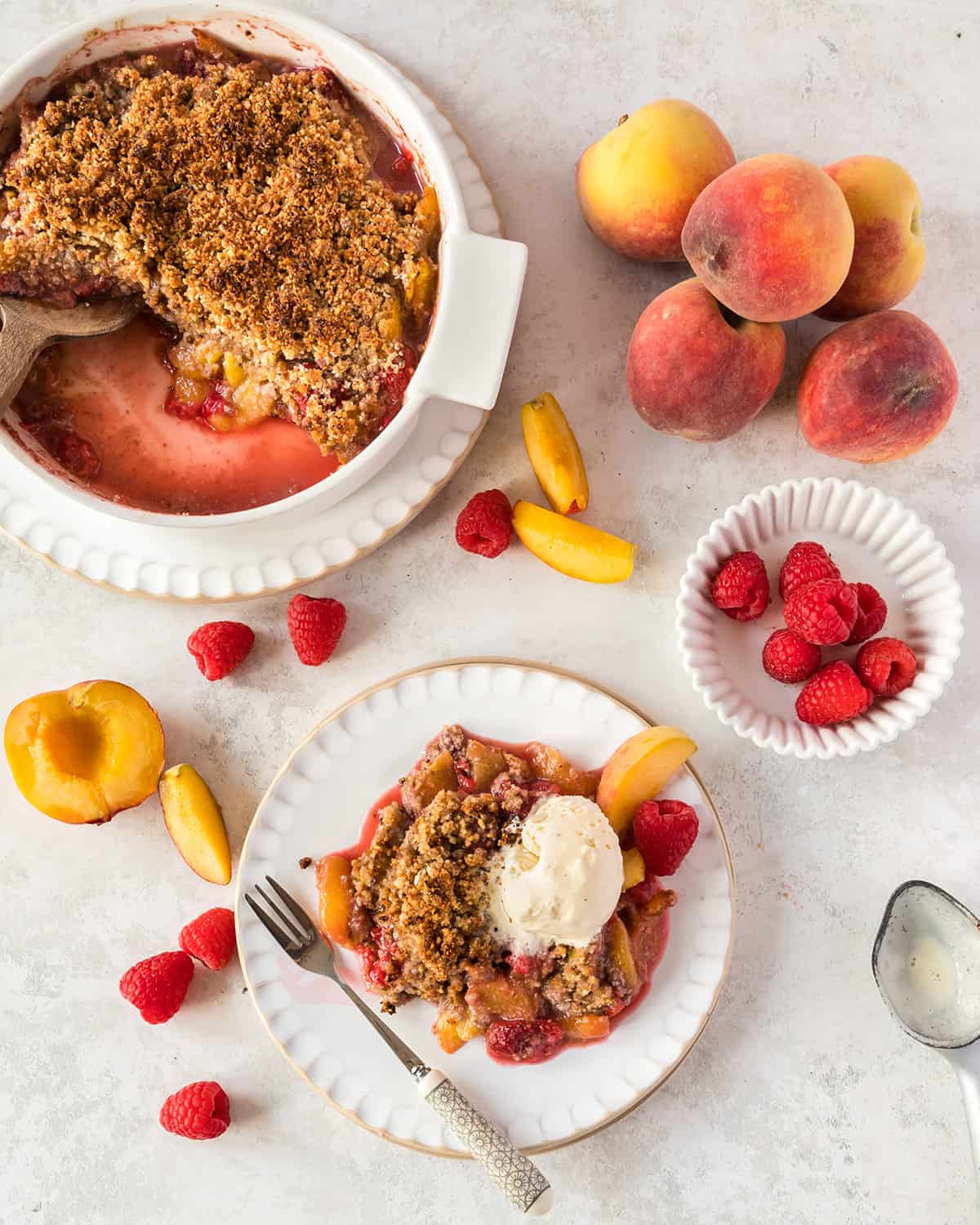 Raspberry Peach Crisp: This Raspberry Peach Crisp is the perfect healthy summer treat. It's packed with summer fruit, good-for-you ingredients, and so much flavor. It's grain-free, dairy-free, egg-free, and so simple!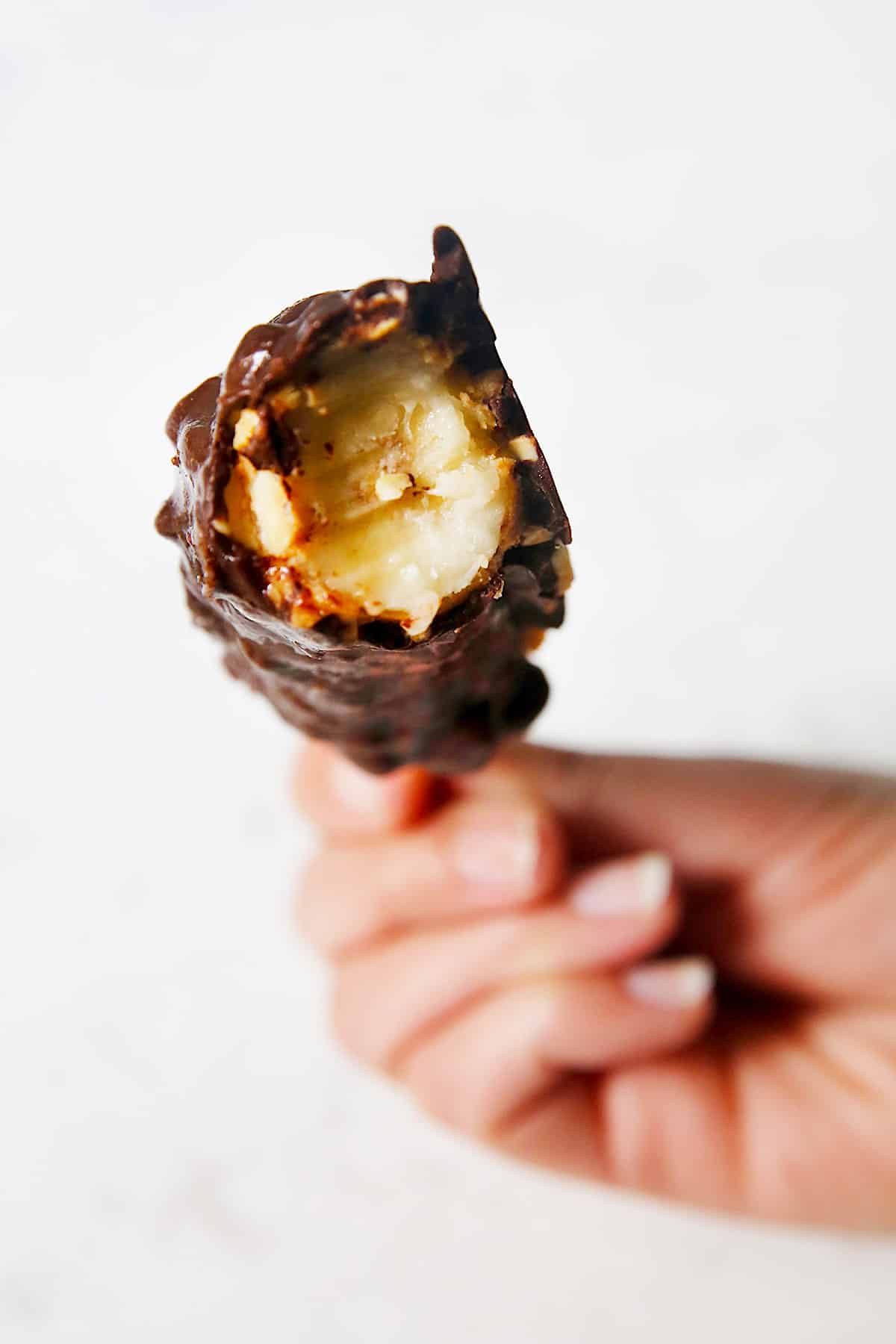 Frozen Chocolate Covered Bananas (Snickers Style): TikTok trending for good reason, this is our go-to frozen dessert!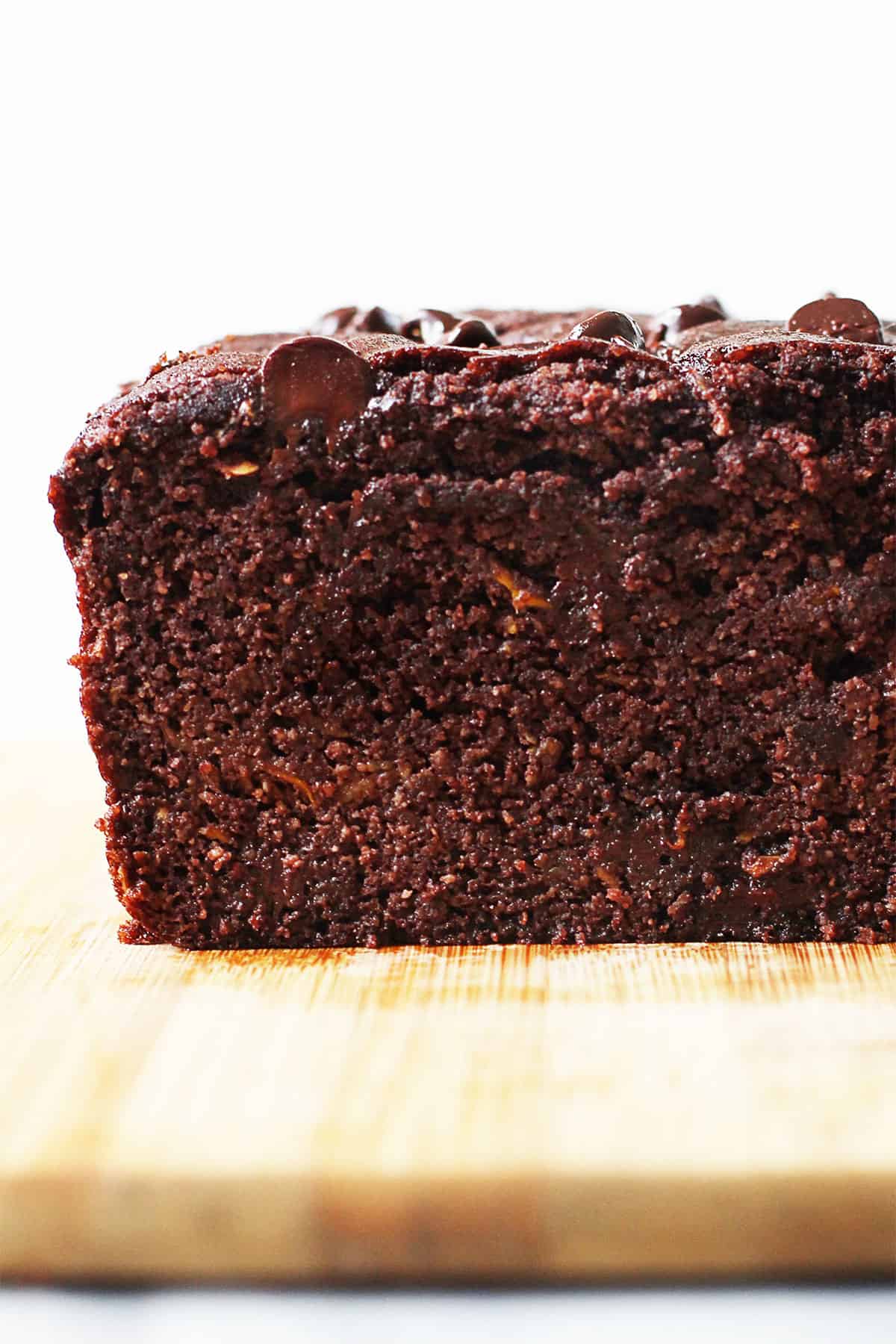 Double Chocolate Zucchini Bread: Calling all zucchini bread lovers, this one is for you! This bread is so moist and decadent while still being nutrient-dense, Paleo-friendly and dairy-free! And hello…chocolate!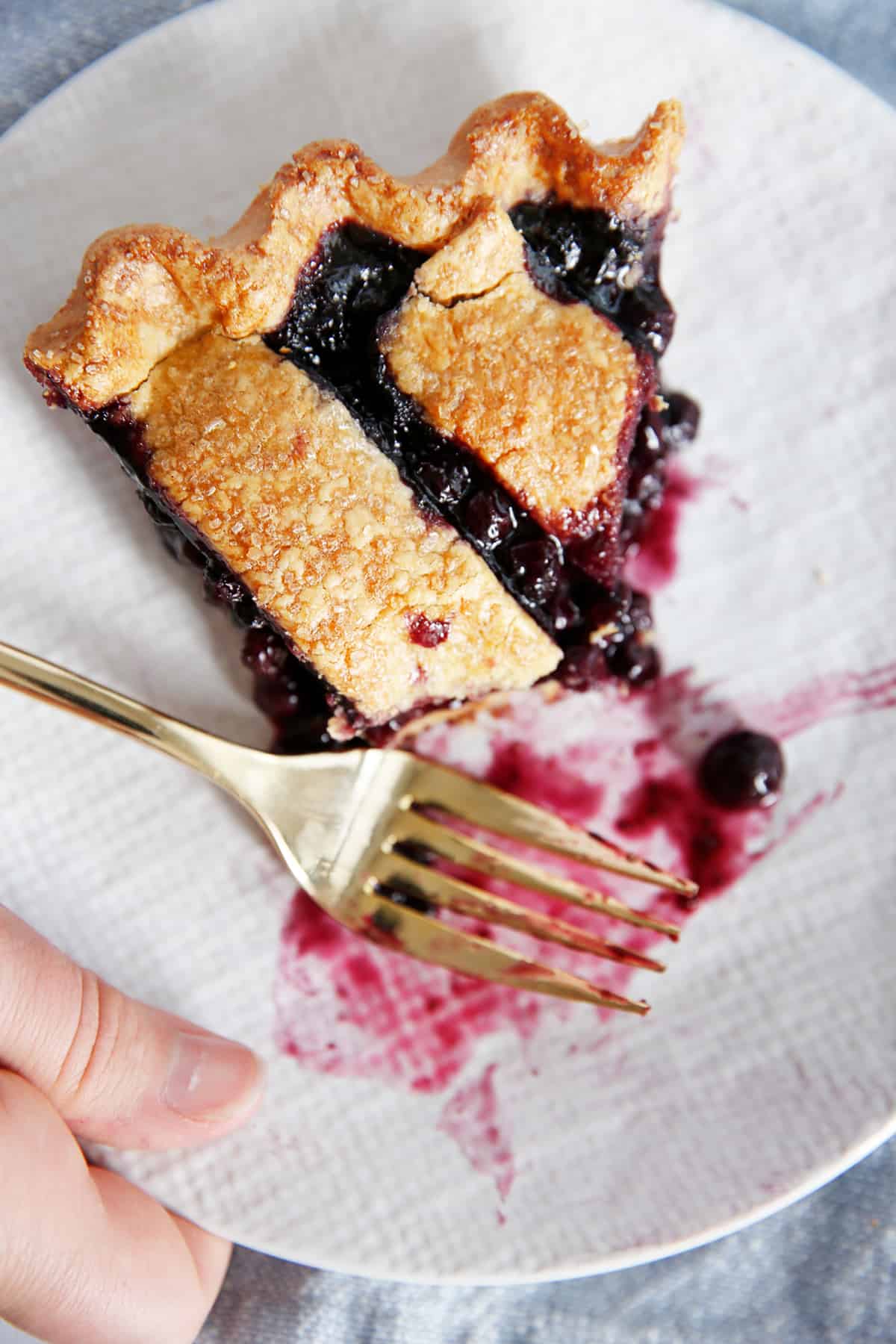 Gluten Free Blueberry Pie: This Gluten Free Blueberry Pie is the perfect dessert to serve at a backyard summer party or potluck! It's juicy and sweetened just right (using unrefined sweeteners) and will be a hit with everyone! It's gluten-free, with dairy-free options and can be made with either fresh or frozen blueberries. Let's get baking!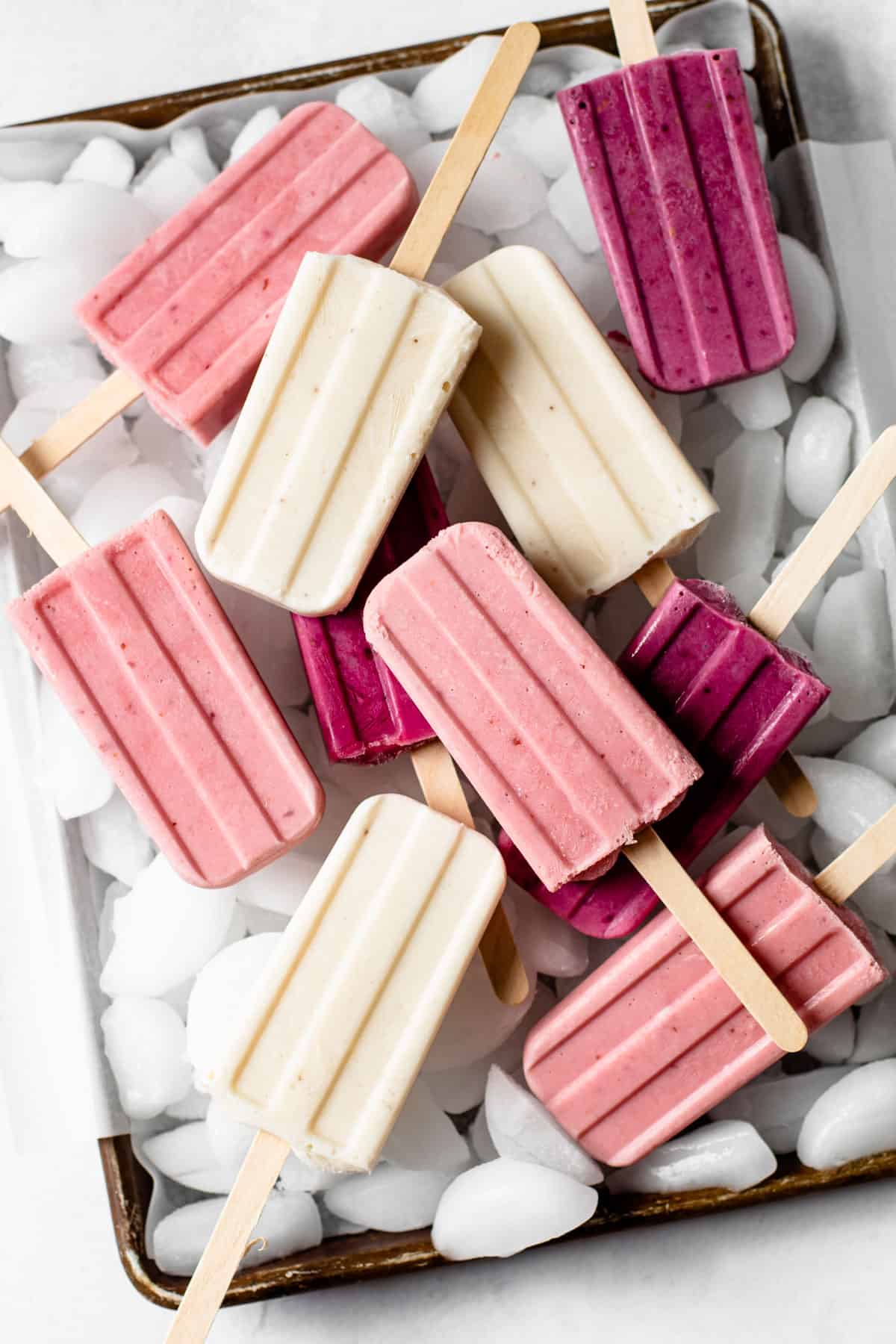 Greek Yogurt Popsicles: These super-simple Greek Yogurt Popsicles are made with 2 ingredients and are perfect for a summertime treat. Use up whatever summer fruit you have laying around! Made simply, these healthy popsicles will be loved by both kids and adults alike.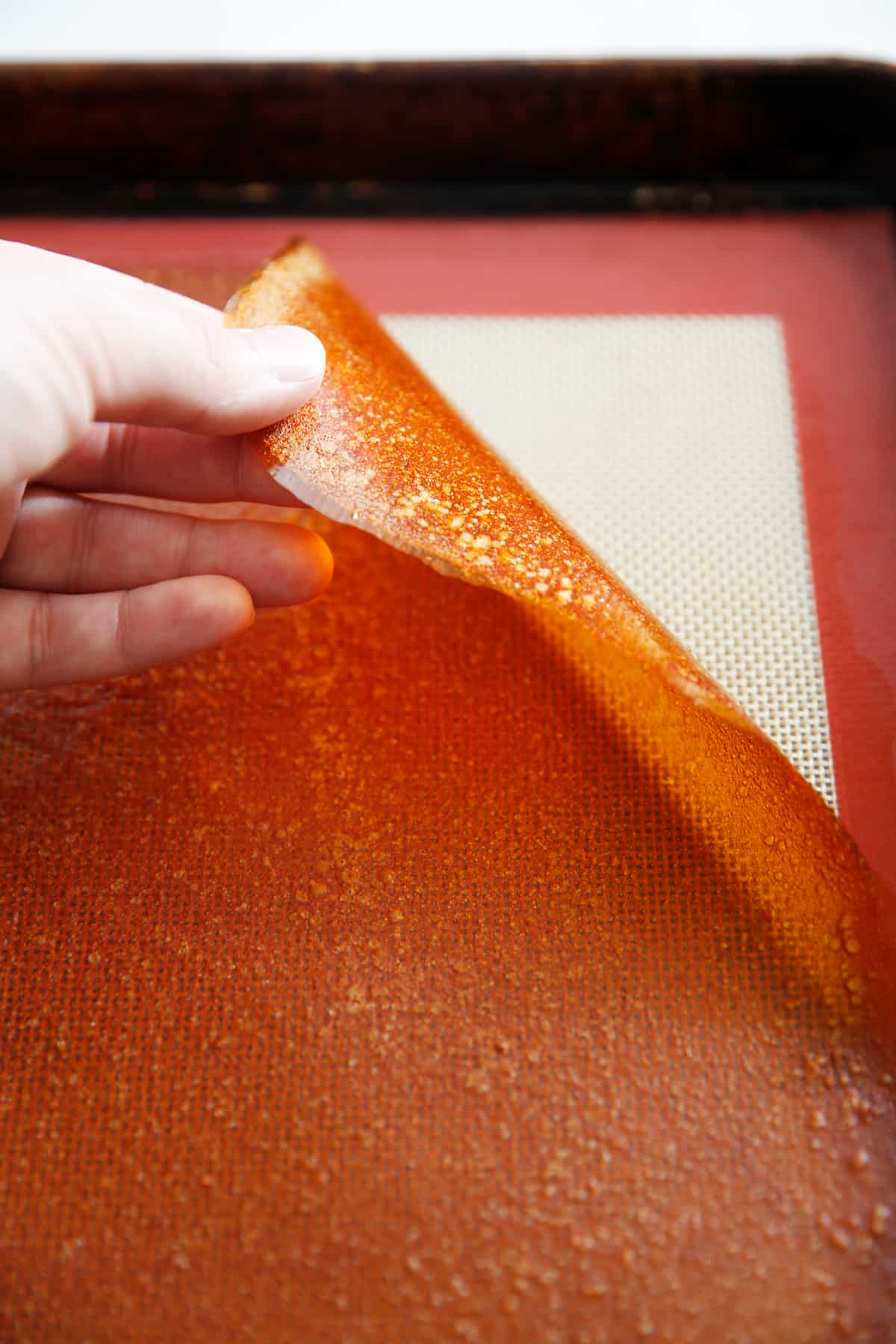 Peach Fruit Leather: Homemade fruit roll-ups! This homemade Peach Fruit Leather recipe is a a healthy fruit snack reminiscent of the store-bought version, but so much more delicious and good-for-you. It's made with only 2 ingredients and is a lot easier-t0-make than you think. It's made without any refined sugars and will be loved by both adults and kids!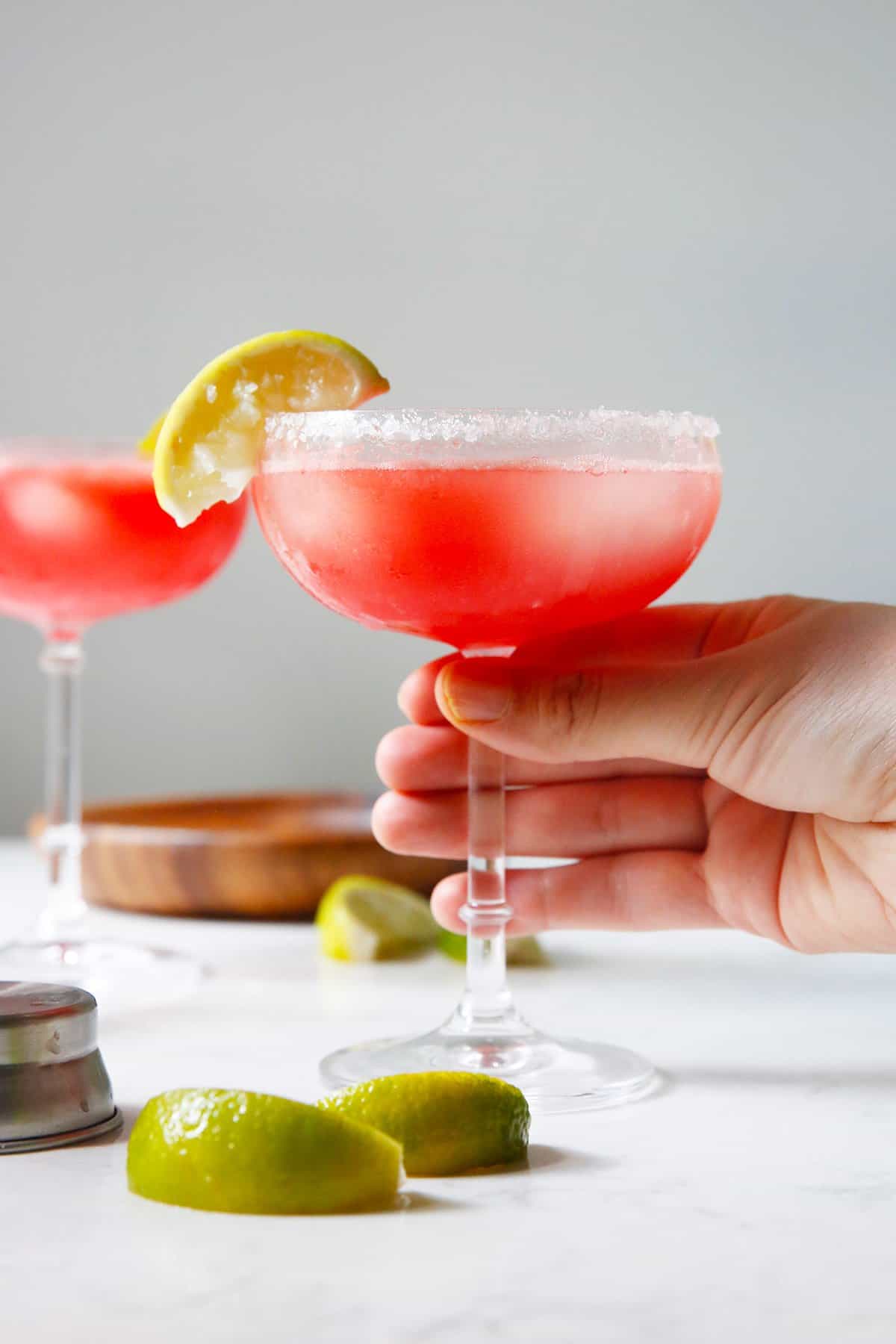 Watermelon Margaritas: These Watermelon Margaritas are the perfect summer drink! They're made with freshly made watermelon juice, lime juice, tequila, cointreau, and an optional jalapeño for some extra heat.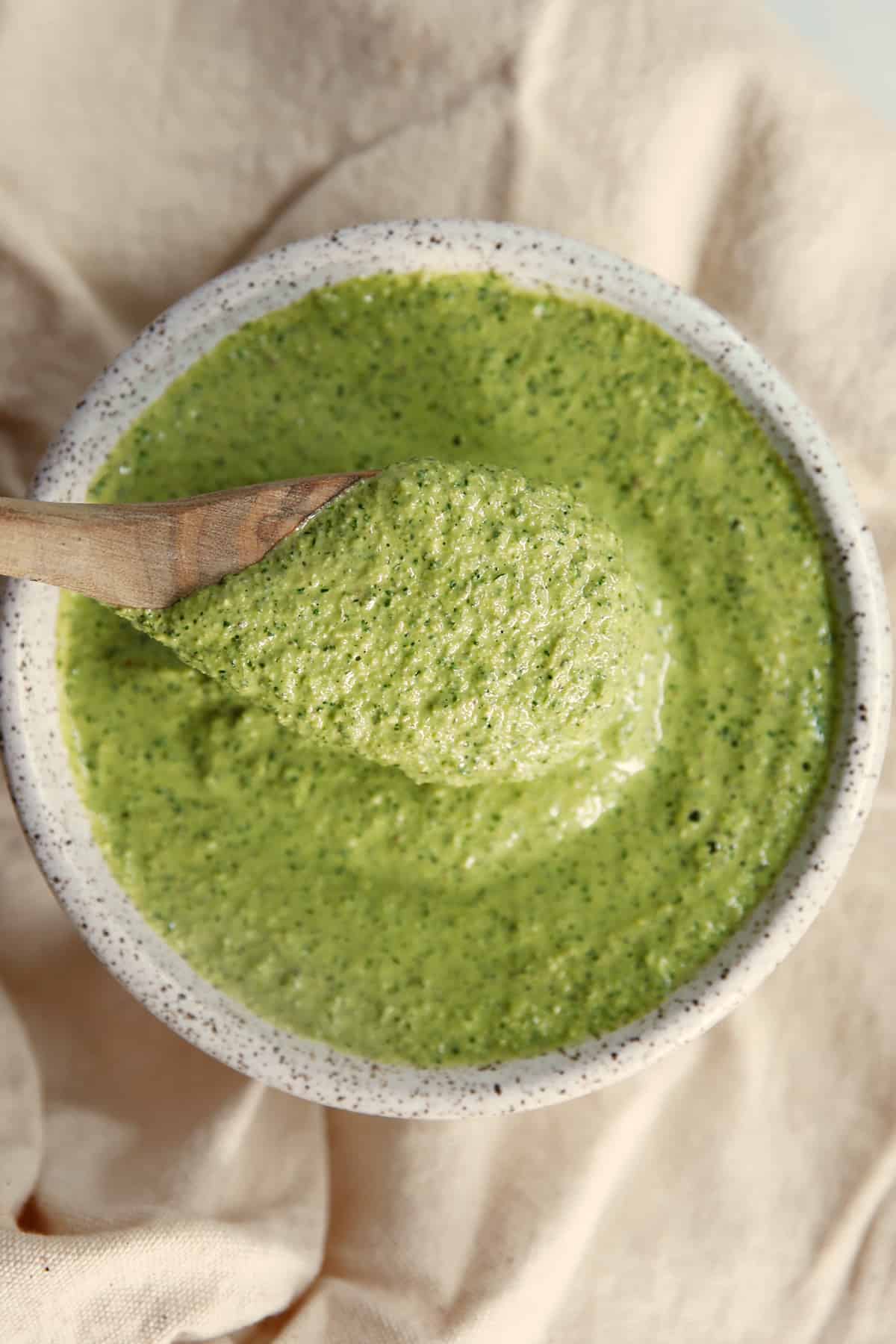 Pistachio Mint Pesto: This bright Pistachio Mint Pesto is a unique twist on the classic to use up all of that abundant summer mint! It's made with pistachio, mint and dill and is so bright and refreshing. It's perfect for grilled meat or veggies and comes together quickly to add a nice punch of flavor to any dish!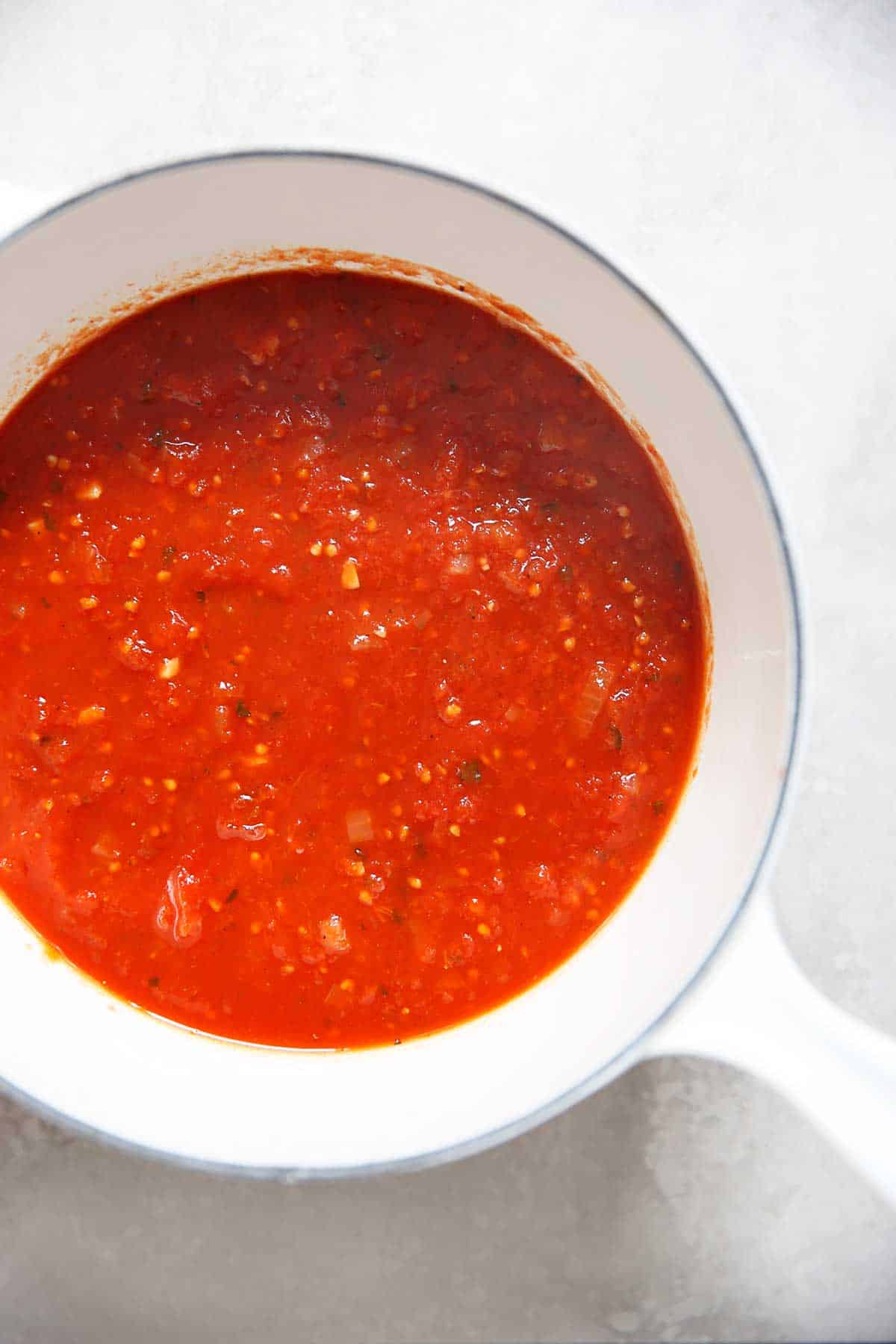 How To Make Fresh Tomato Sauce With Summer Tomatoes: Have an abundance of tomatoes right now? The perfect way to use them up is to make Tomato Sauce from Fresh Tomatoes! This freezer-friendly tomato sauce is a labor of love, but so so worth it! The perfect way to make use of all of these fresh tomatoes during tomato season!
---
Pin it for later: