May is here and it means that we are taking advantage of every day that the weather is nice and heading outdoors! Grilling recipes, tons of salads and fresh veggies are what we are most excited about! Here is a seasonal list of What to Cook in May!
Recipes to Cook in May
May is a lovely month that is a bridge between Spring and Summer. The weather is pleasant in almost all areas of the country, which means we're ready to get outside! The local produce is teeming with tons of green produce, and summer crops are going into the ground. We're sharing a list of 10 recipes we are super excited to make and eat in May!
Seasonal Market Finds
The farmer's markets are starting to get real green come May, when tons of lettuce, hearty and baby greens are being harvested. In May, some sweet fruit like strawberries and cherries are starting to appear in different parts of the country, and hints of summer are on their way.
Asparagus
Radishes
Strawberries
Spinach
Garlic Scapes / Green Garlic
Arugula
Chard
Chives
New Potatoes
Rhubarb
Cherries
Sweet Potato Breakfast Salad: Whether you use sweet potatoes, or fresh spring potatoes for this, a salad for breakfast is just perfect!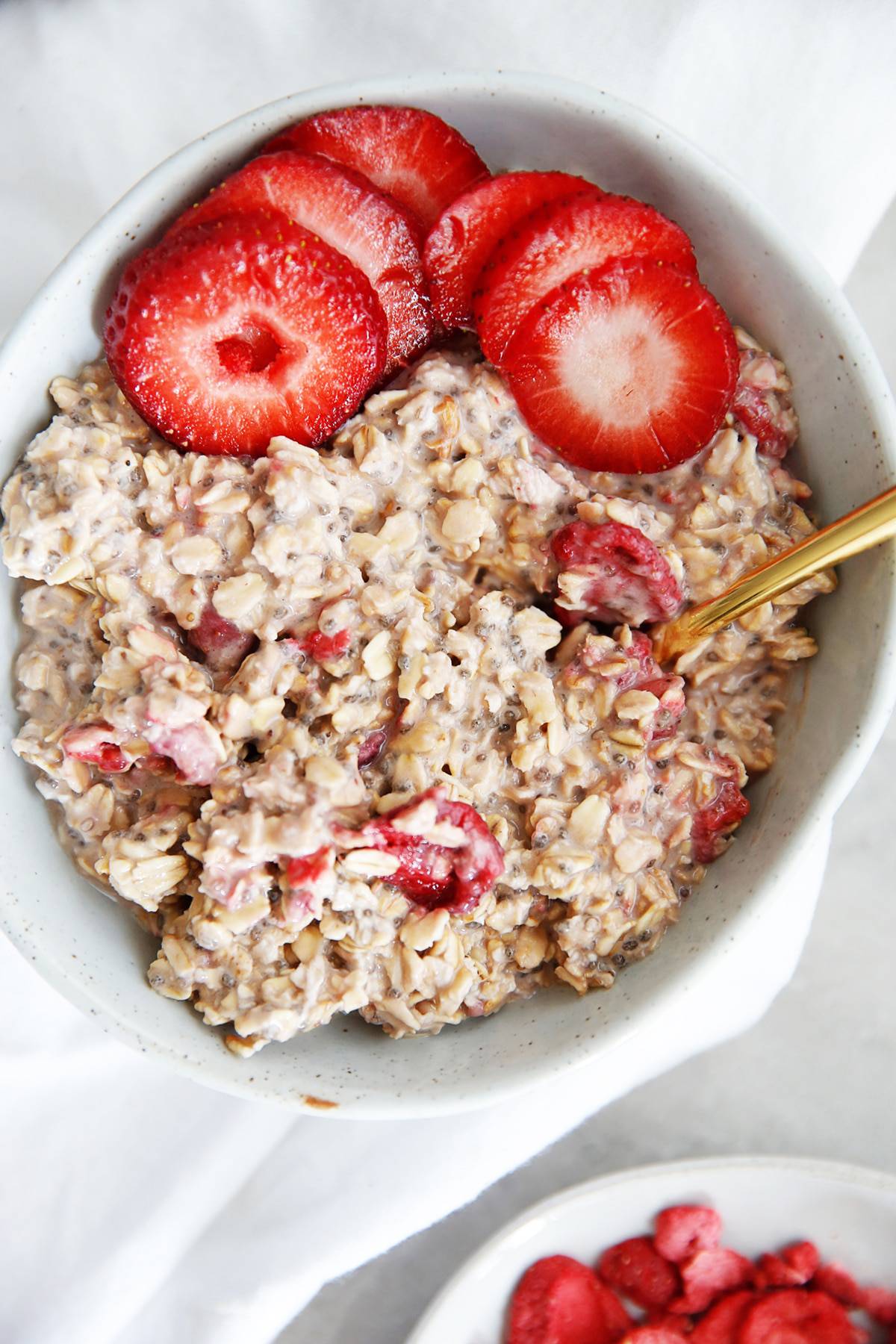 Strawberry and Cream Overnight Oats: Overnight oats are the perfect make-ahead breakfast, and the flavor on these is just out of this world!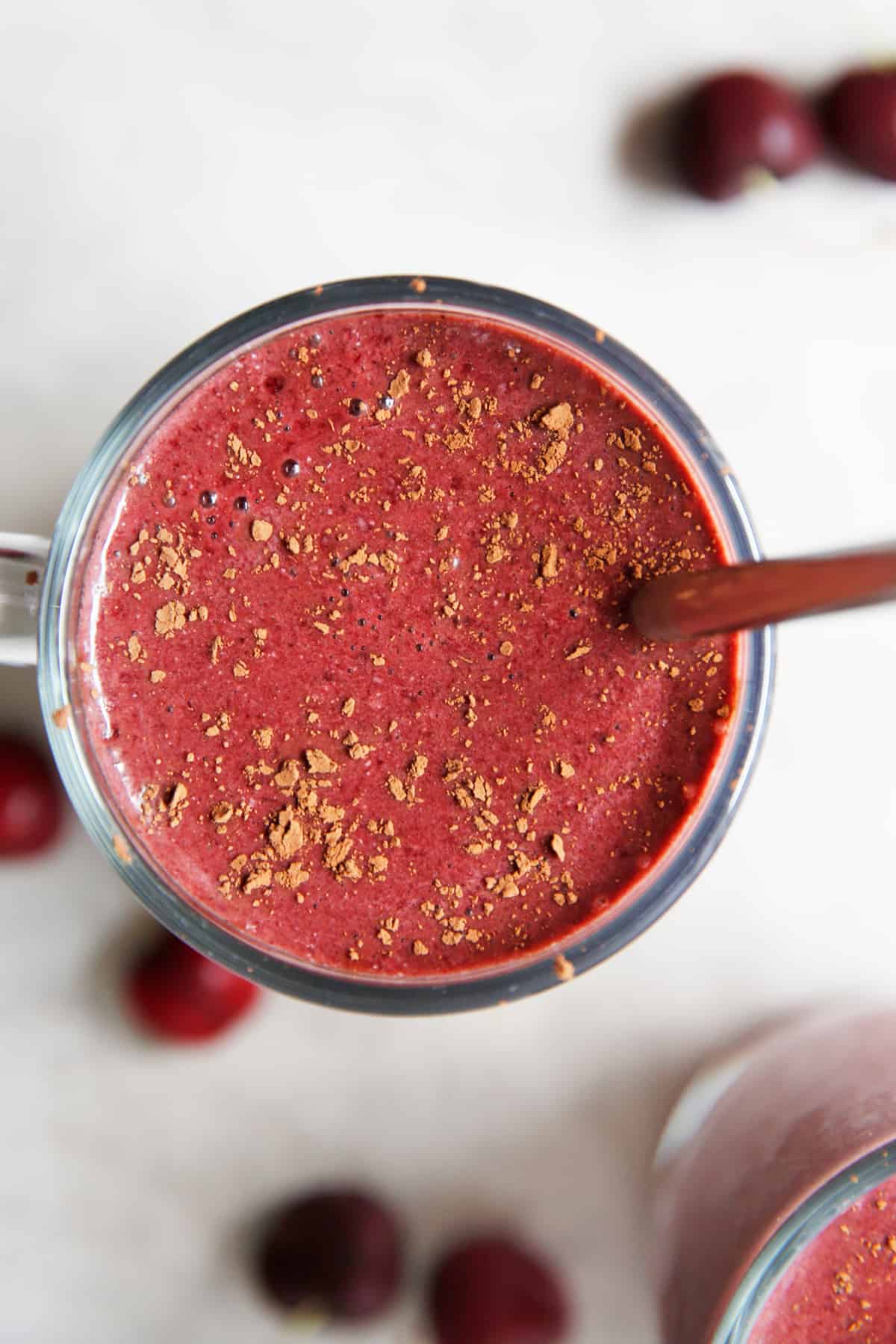 Chocolate Covered Cherry Smoothie: This easy Chocolate Cherry Smoothie is the perfect creamy and flavorful on-the-go breakfast to add to your morning routine! It uses antioxidant-rich frozen cherries and cocoa powder to get a chocolate-covered cherry flavor! It's is dairy-free, packed with healthy fats and so delicious.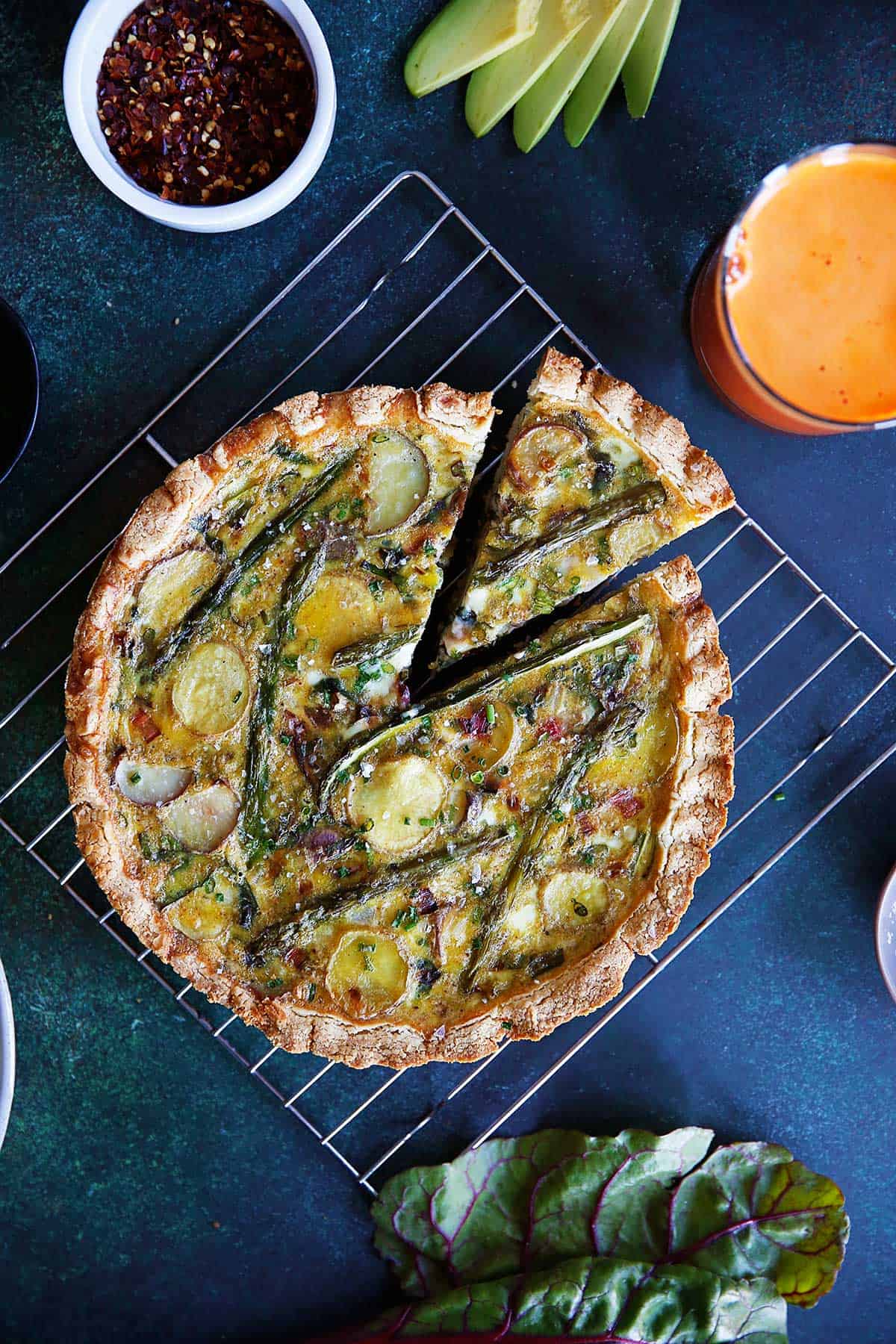 Spring Vegetable Quiche: This quiche is loaded with vegetables and fresh flavors that everyone will love! It's perfect to serve for brunch!
Strawberry and Mango Salsa Chicken: This chicken dinner is the perfect light dish on a spring or summer night! It has contrasting sweet and savory flavors that make it so good! This mango chicken is also easy to put together and pairs so well with many other dishes! It's gluten-free and paleo too!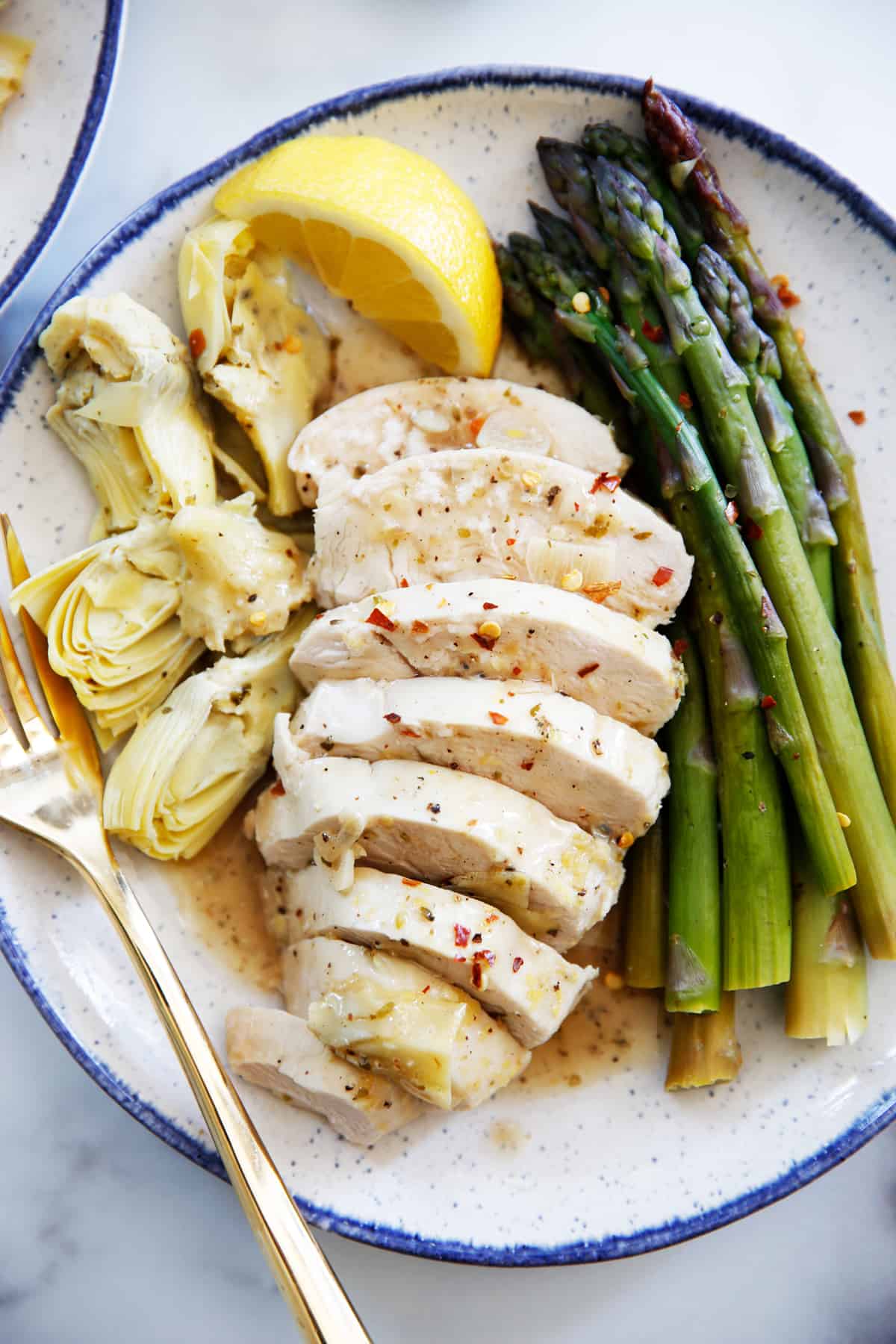 Instant Pot Lemon Chicken with Artichokes and Asparagus: This recipe is on repeat for us in the spring! It's bright, delicious, and a quick Instant Pot meal.
Garlic and Lime Marinated Flank Steak: You can find me on my porch grilling anytime the weather means I can move dinner preparation outside, and this flank steak recipe is perfect for that. Serve it with a quick Easy Cucumber Salad with Lots of Herbs for the best meal.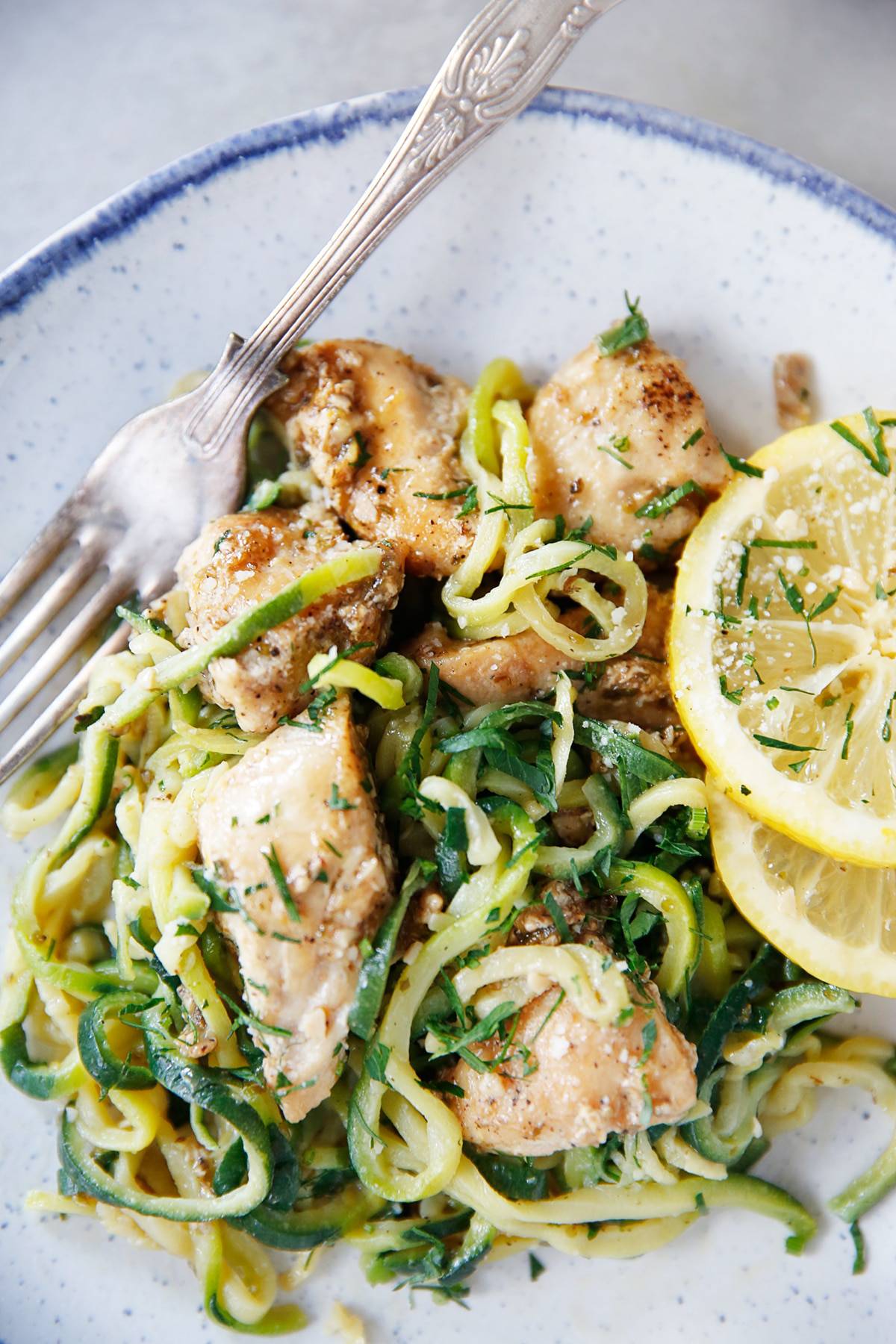 Lemon Parmesan Chicken with Zucchini Noodles: This light dish is a perfect easy weeknight meal that comes together quickly and is packed with flavor! It's a fabulous chicken zucchini pasta recipe that is light, low carb, and so yummy.
Gluten-Free Cherry Pie Bars: These pie bars have all the deliciousness of a cherry pie without the time needed to actually making one! It uses nutrient-dense almond flour to make the crust and the crumble on top and is packed with fresh cherry flavor.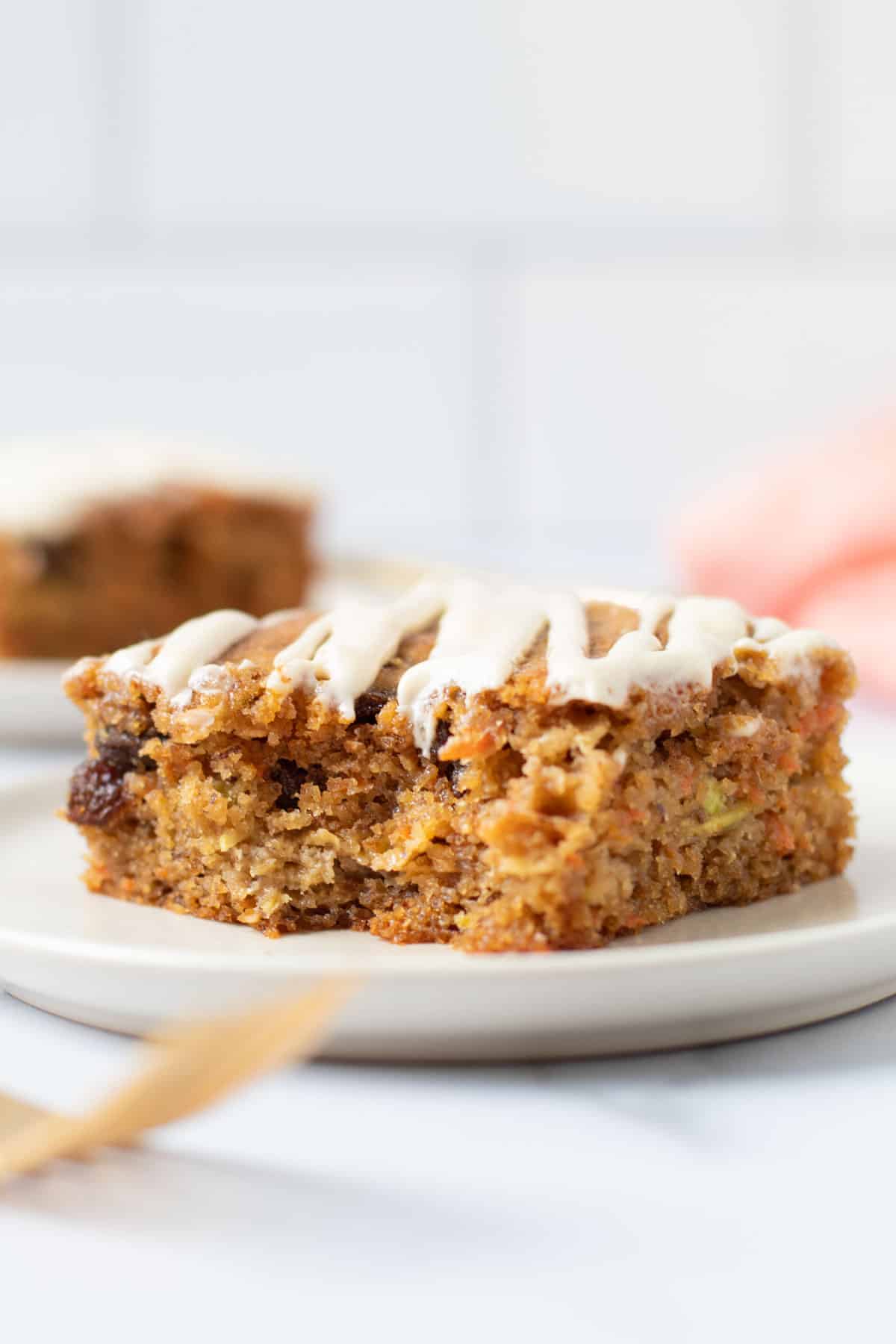 Healthy Carrot Zucchini Bars: These bars feel like a bridge between spring (carrots!) and summer (zucchini!) and are really delicious, with a healthy twist.
Pin it for later:
---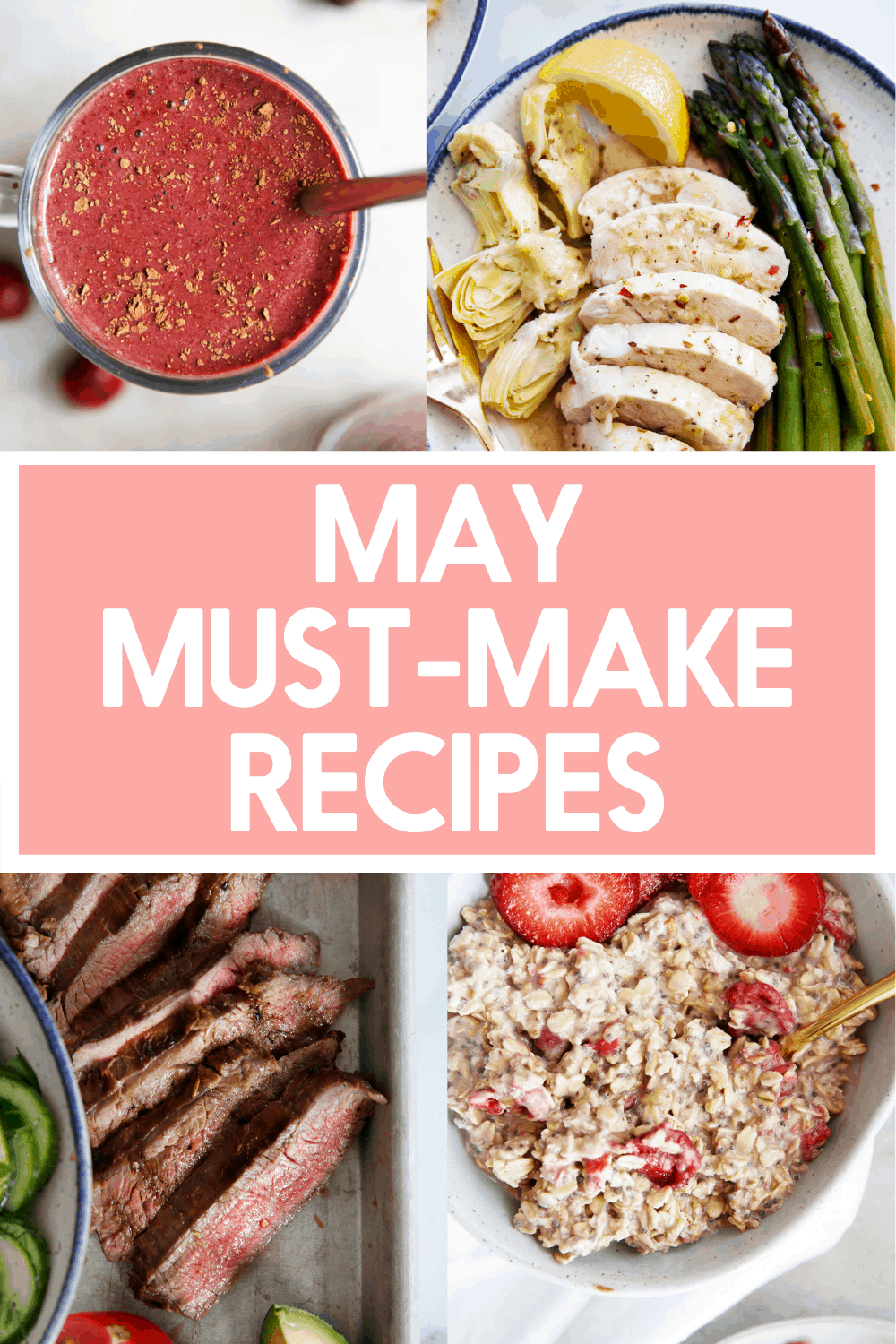 This website may at times receive a small affiliate commission for products that we shared with you in our posts. Although we may receive a commission for linking certain products, there's no additional costs to you and all of our opinion and suggestions are 100% our own and unbiased. That's our promise to you!
Subscribe to get our FREE clean eating guide!
Join our email list TODAY to start recieving our newsletter weekly, access to exclusive content and deals, *and* a FREE complete 24-page clean eating guide!