May is here and it means that we are taking advantage of every day that the weather is nice and heading outdoors! Grilling recipes, tons of salads and fresh veggies are what we are most excited about! Here is a seasonal list of What to Cook in May plus what's in season!
Recipes to Cook in May
May is a lovely month that is a bridge between Spring and Summer. The weather is pleasant in almost all areas of the country, which means we're ready to get outside!
The local produce is teeming with tons of green produce, and summer crops are going into the ground. We're sharing a list of recipes we are super excited to make and eat in May!
Looking for more brunch recipes for Mother's Day? Here's a list of 30+ Healthy Brunch Recipes!
Seasonal Market Finds
The farmer's markets are starting to get real green come May, when tons of lettuce, hearty and baby greens are being harvested. In May, some sweet fruit like strawberries and cherries are starting to appear in different parts of the country, and hints of summer are on their way.
Asparagus
Radishes
Strawberries
Spinach
Garlic Scapes / Green Garlic
Arugula
Chard
Chives
New Potatoes
Rhubarb
Cherries
Sweet Potato Breakfast Salad: Whether you use sweet potatoes, or fresh spring potatoes for this, a salad for breakfast is just perfect!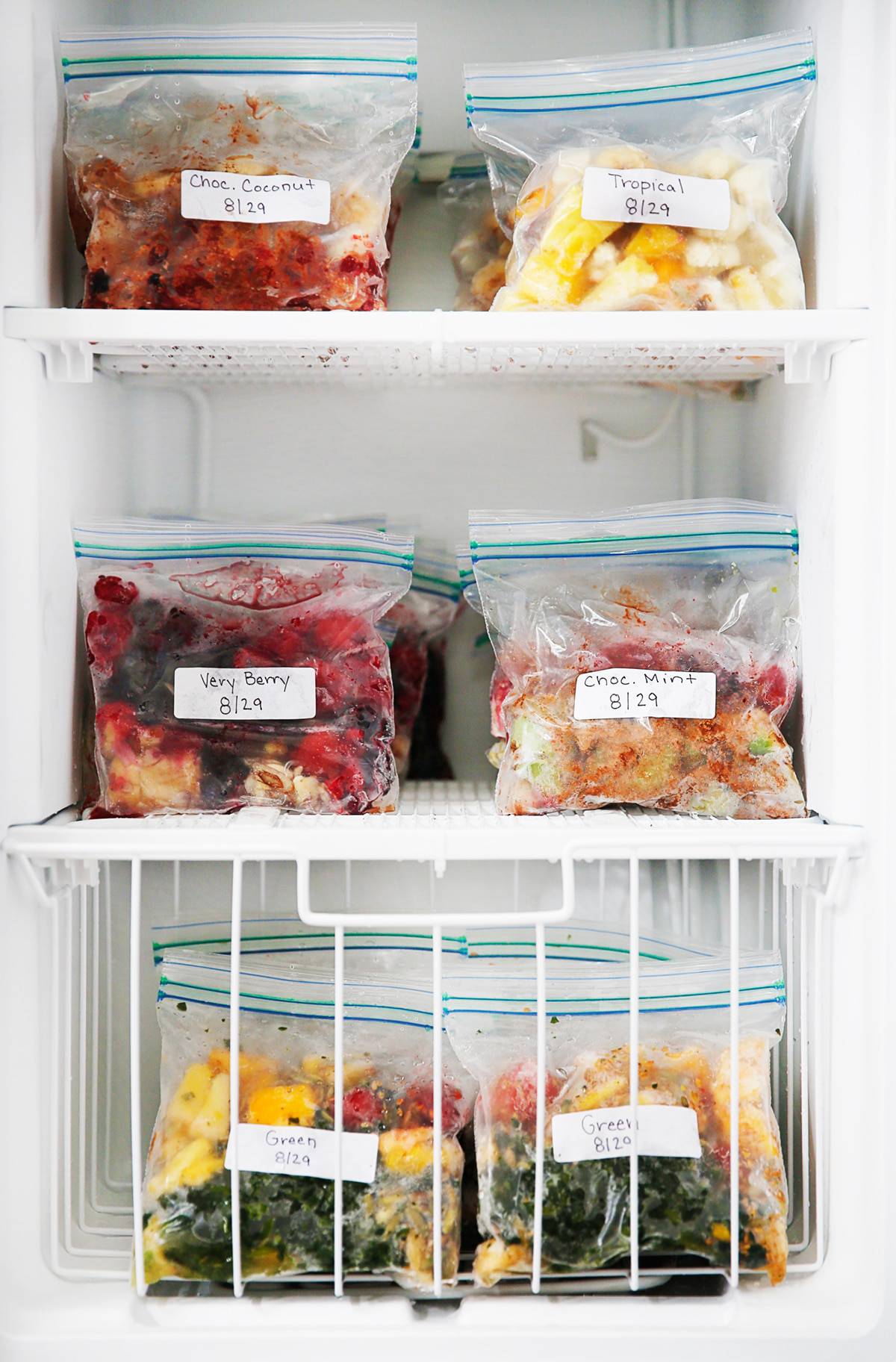 30 Smoothie Freezer Packs (Budget-Friendly): Smoothies are a delicious and easy way to have a nutritious breakfast QUICK. Today we're giving you a guide on how to make 30 smoothie freezer packs, with 5 different smoothie recipes, using one shopping list, that's budget-friendly and can be prepped in under an hour! They're paleo, vegan and will keep you satisfied until lunch!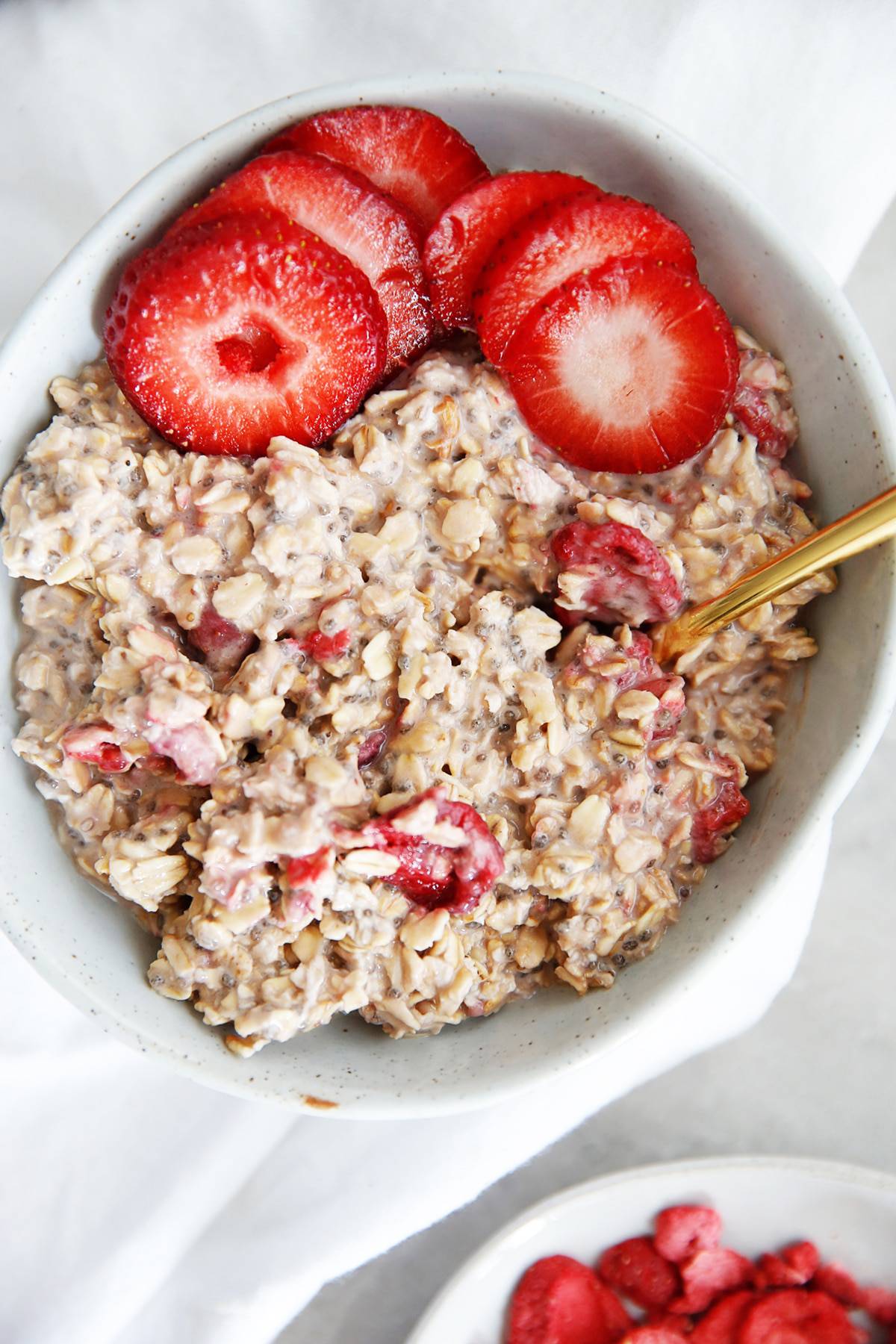 Strawberry and Cream Overnight Oats: Overnight oats are the perfect make-ahead breakfast, and the flavor on these is just out of this world!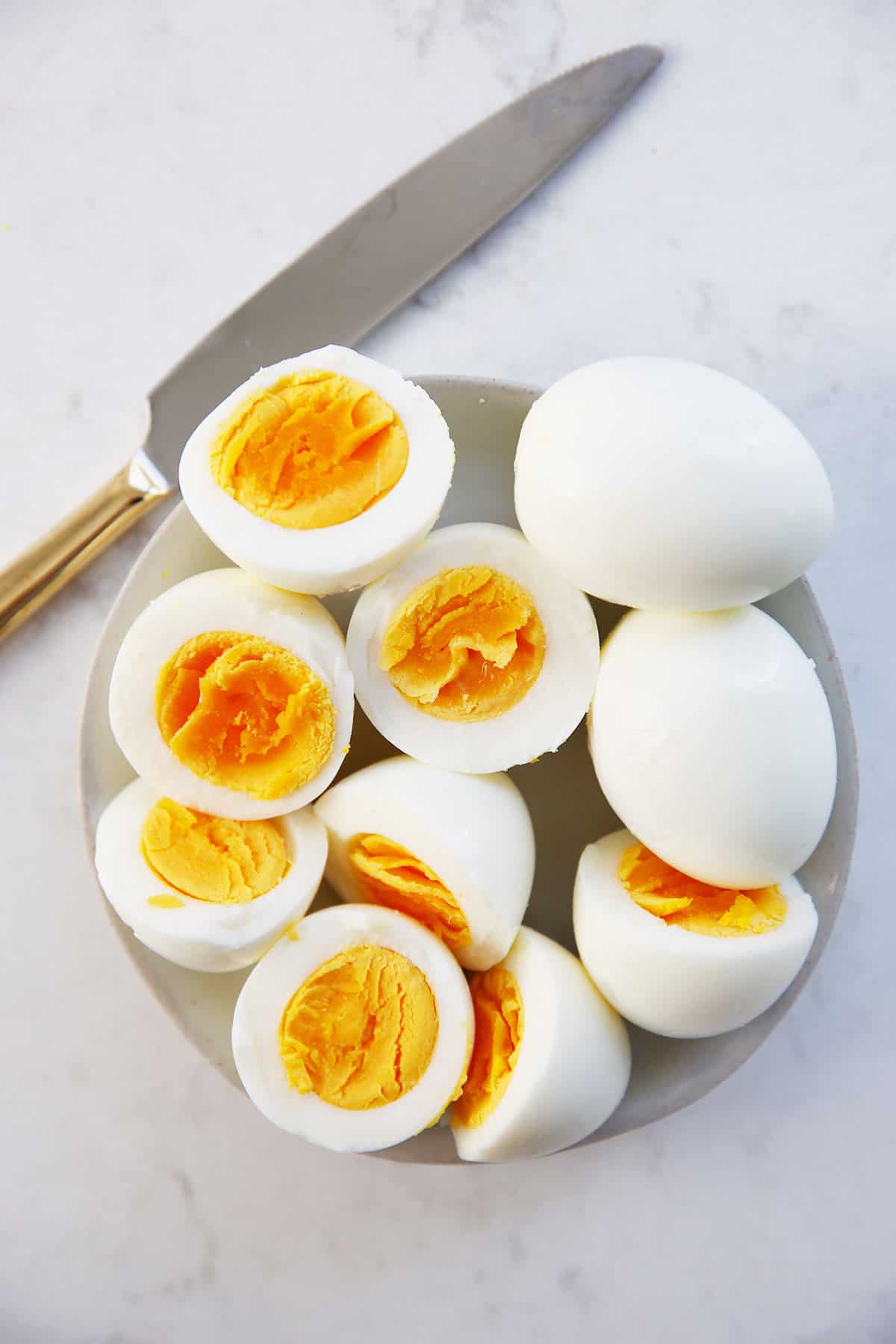 Instant Pot Hard Boiled Eggs: This instant pot hard-boiled eggs recipe is ready in a total of 15 minutes!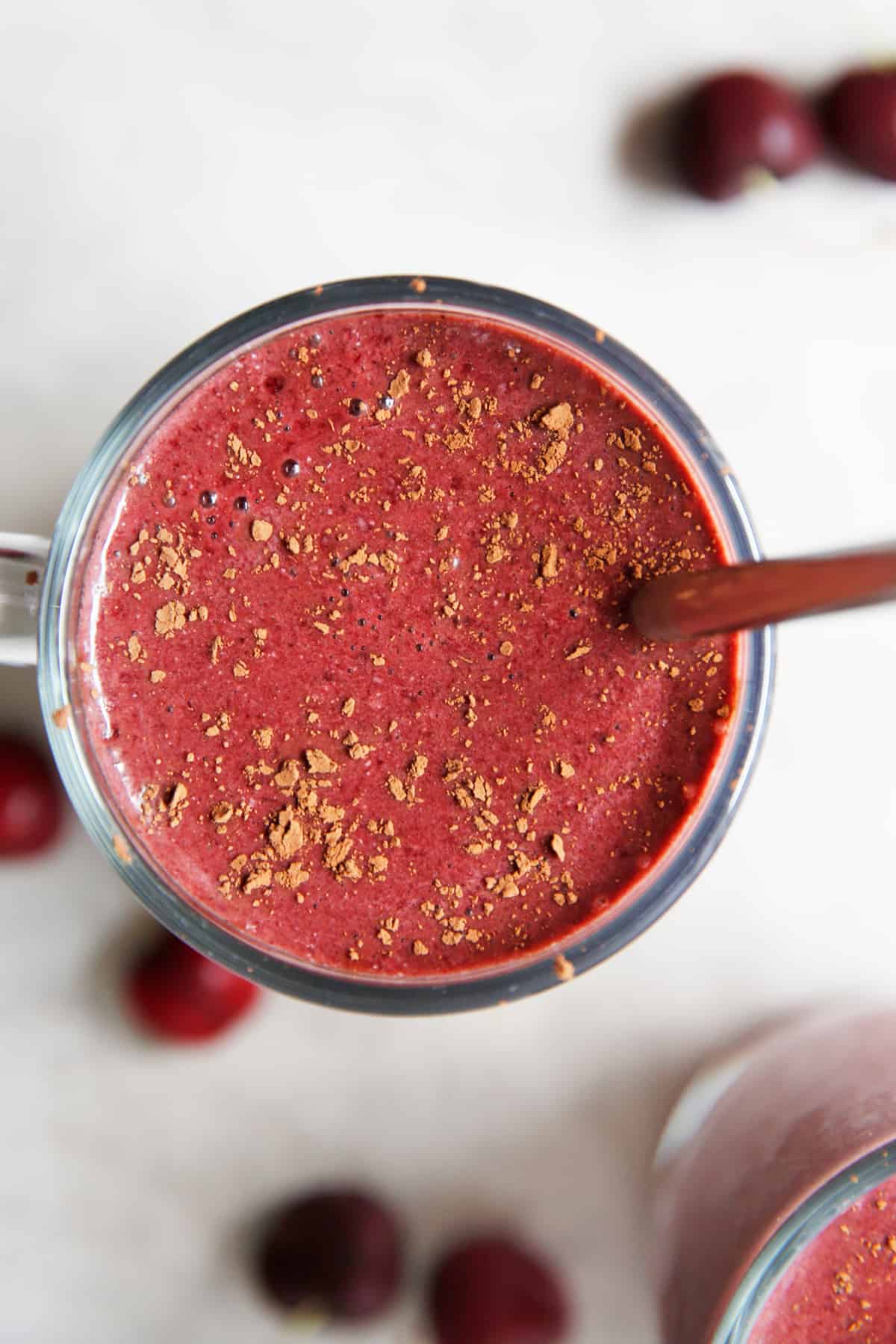 Chocolate Covered Cherry Smoothie: This easy Chocolate Cherry Smoothie is the perfect creamy and flavorful on-the-go breakfast to add to your morning routine! It uses antioxidant-rich frozen cherries and cocoa powder to get a chocolate-covered cherry flavor! It's is dairy-free, packed with healthy fats and so delicious.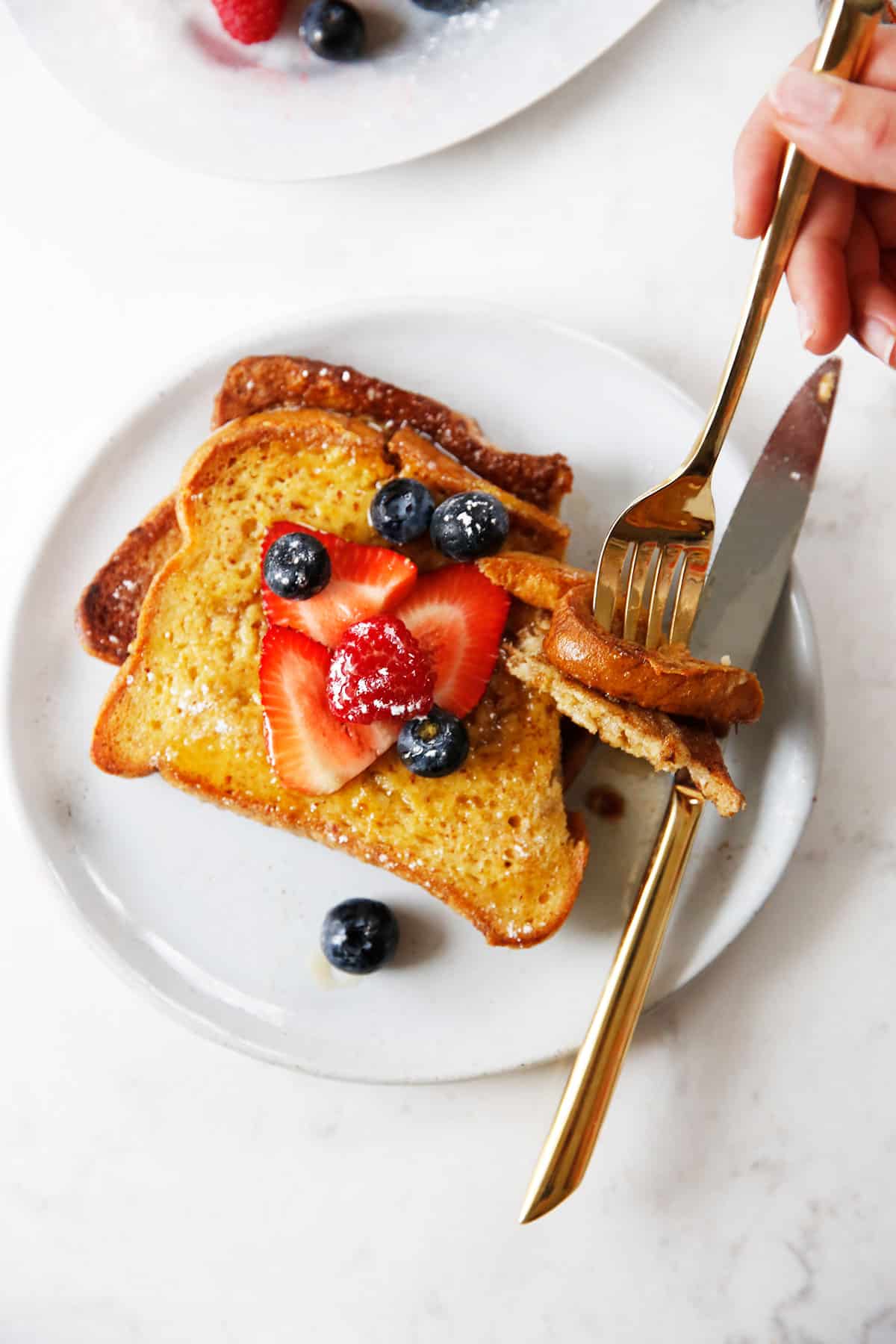 Diner-Style Gluten Free French Toast: This easy French toast recipe is made up of your favorite gluten-free bread soaked in a subtly sweet cinnamon batter. It is perfectly fluffy in the middle with a golden and crispy exterior.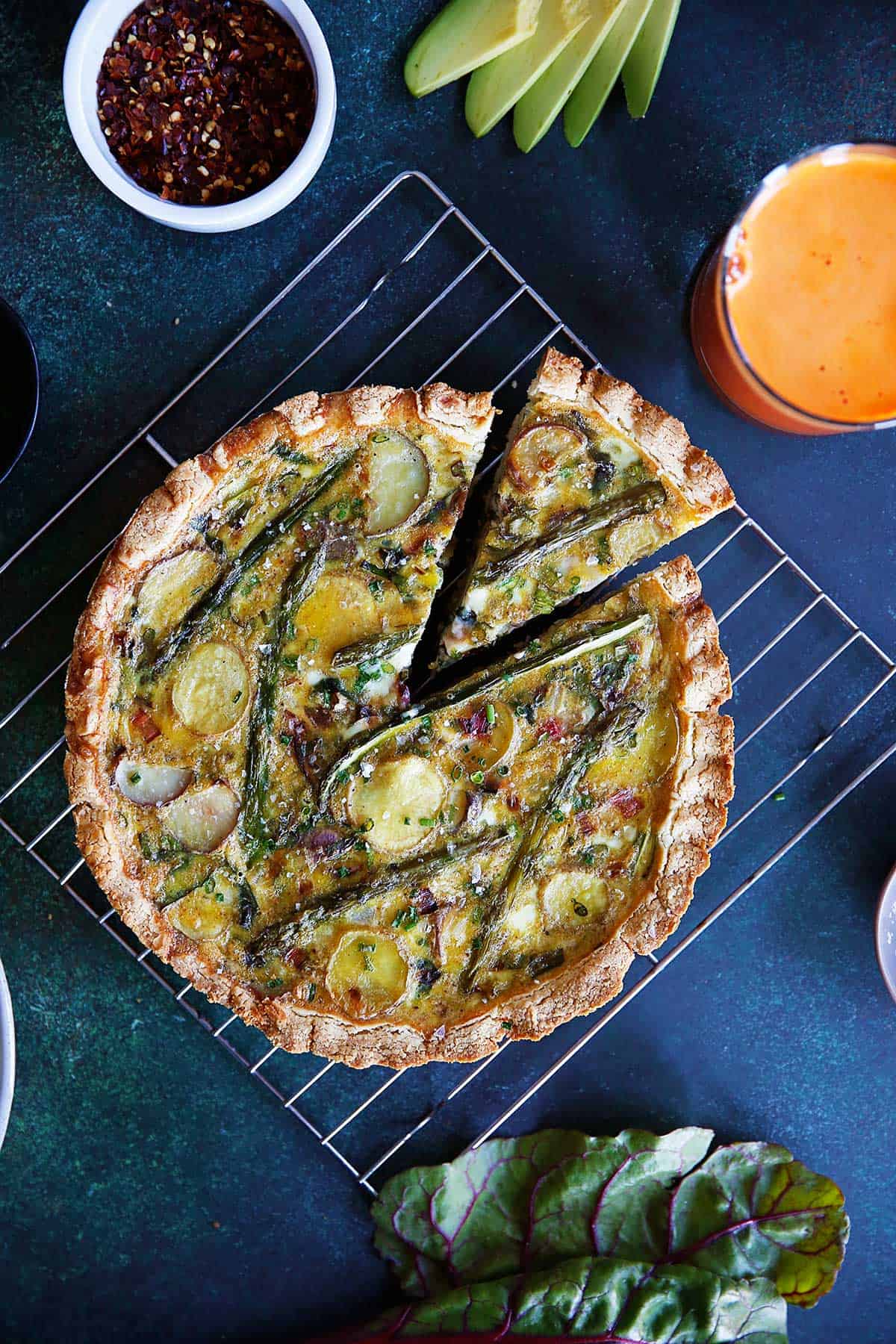 Spring Vegetable Quiche: This quiche is loaded with vegetables and fresh flavors that everyone will love! It's perfect to serve for brunch!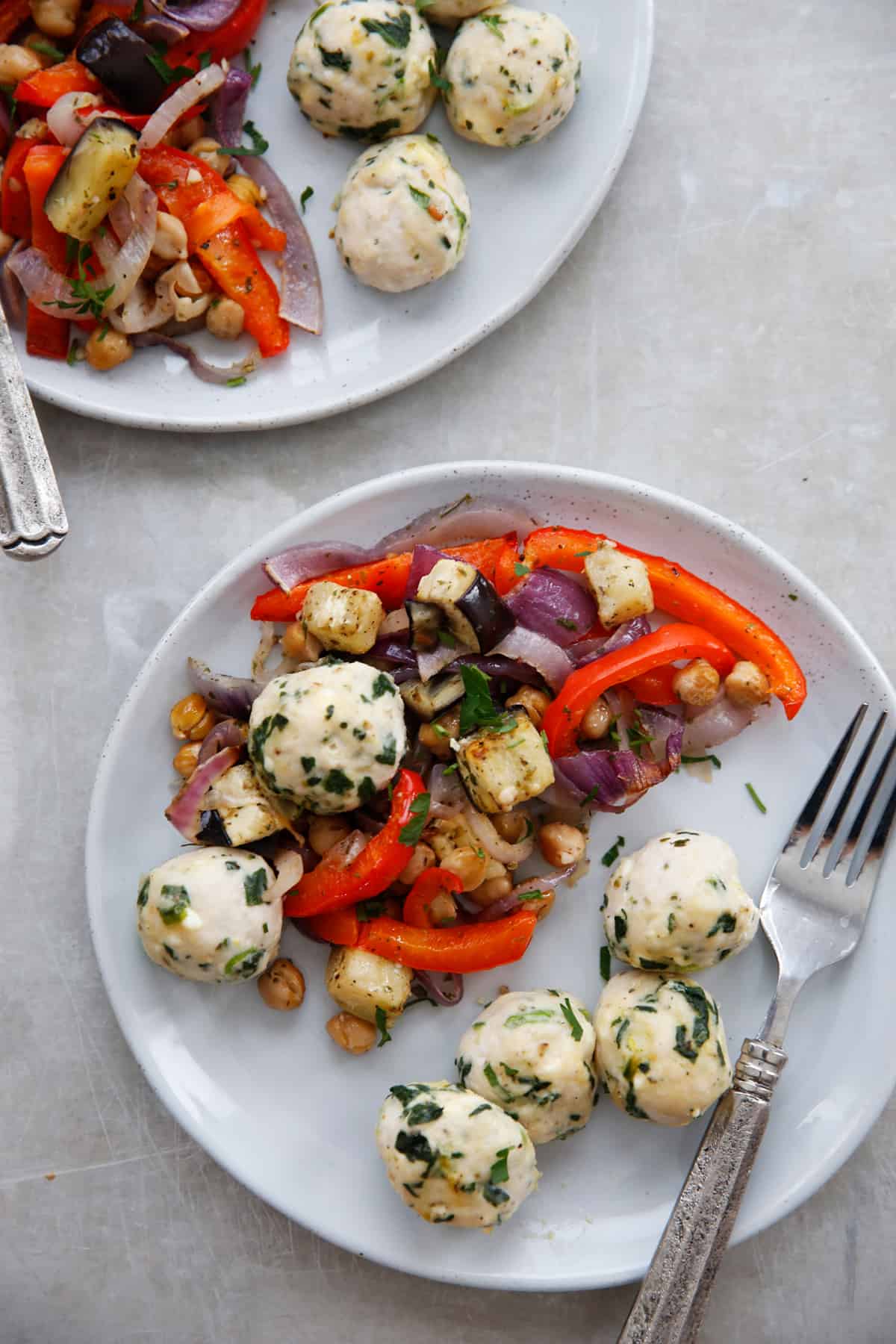 Sheet Pan Greek Meatballs with Veggies and Chickpeas: his Sheet Pan Greek Meatballs with Veggies and Chickpeas is a delicious dinner that will make the whole family happy! The greek meatballs have a healthy dose of spinach and a nice bright lemon and herb flavor to complement the veggies and Crispy Chickpeas (in the Air Fryer or Oven).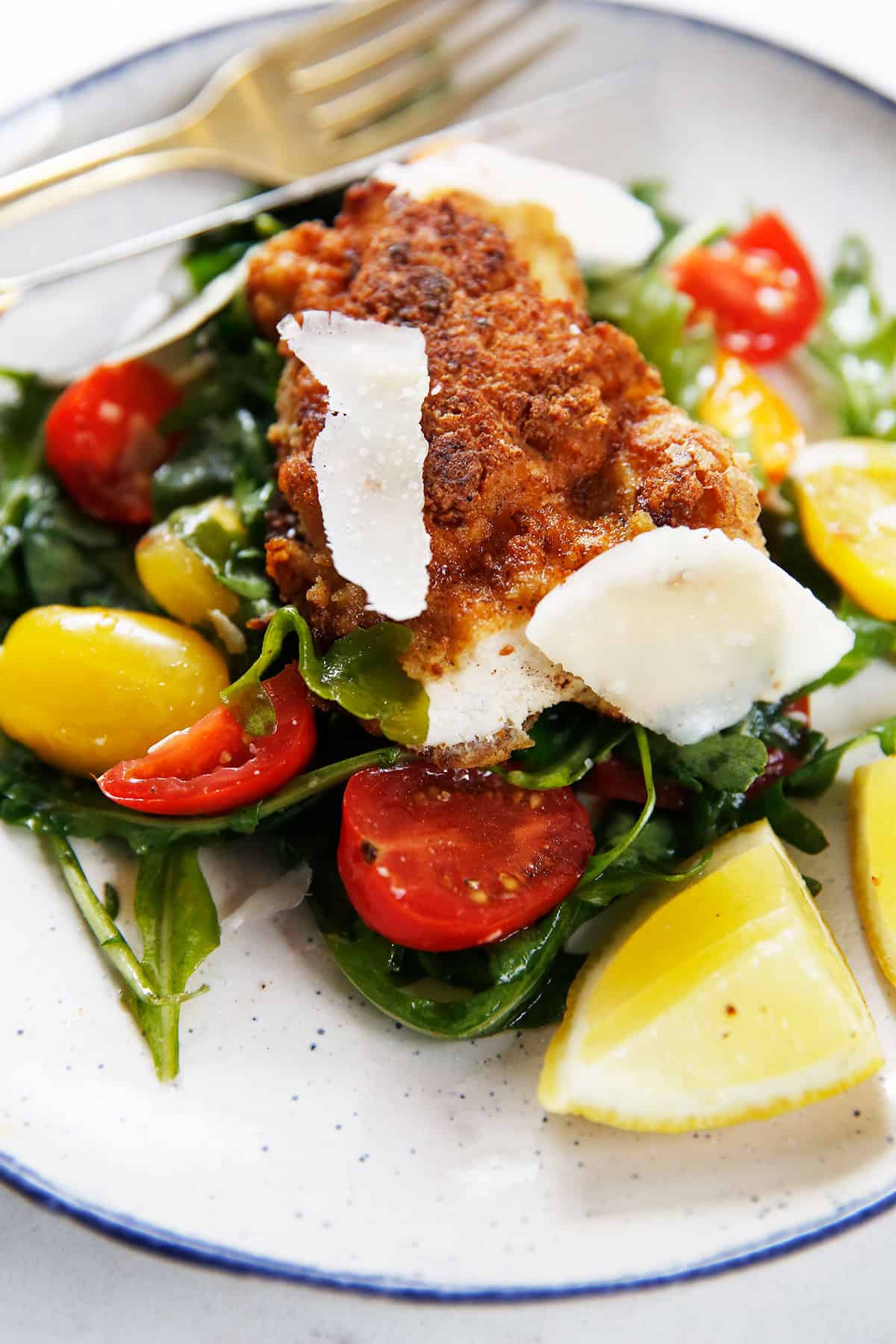 Gluten Free Chicken Milanese: This Gluten Free Chicken Milanese is my spin on a classic Italian dish. It's made with the best paleo and gluten-free breaded fried chicken over a lemon dressed arugula and tomato salad. It's the perfect grain-free, out-of-this-world delicious chicken dinner!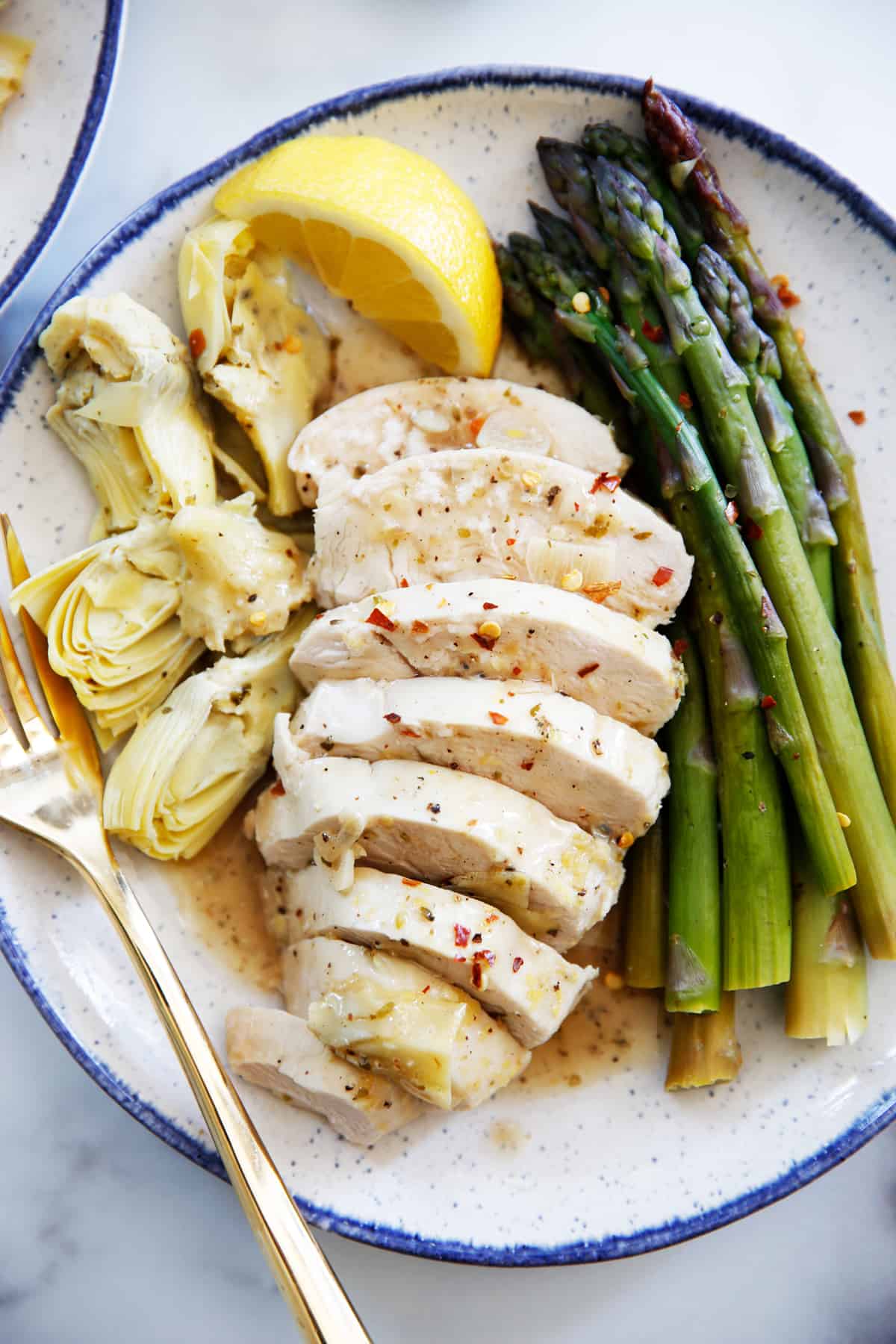 Instant Pot Lemon Chicken with Artichokes and Asparagus: This recipe is on repeat for us in the spring! It's bright, delicious, and a quick Instant Pot meal.
Greek Veggie Bowls: These Greek Veggie Bowls with Greek Cauliflower Rice are a weeknight favorite of ours! Packed with veggies, fresh herbs, hummus, and so much flavor, these easy-to-prepare gluten-free bowls are a fabulous dinner or lunch, and perfect for meal prep!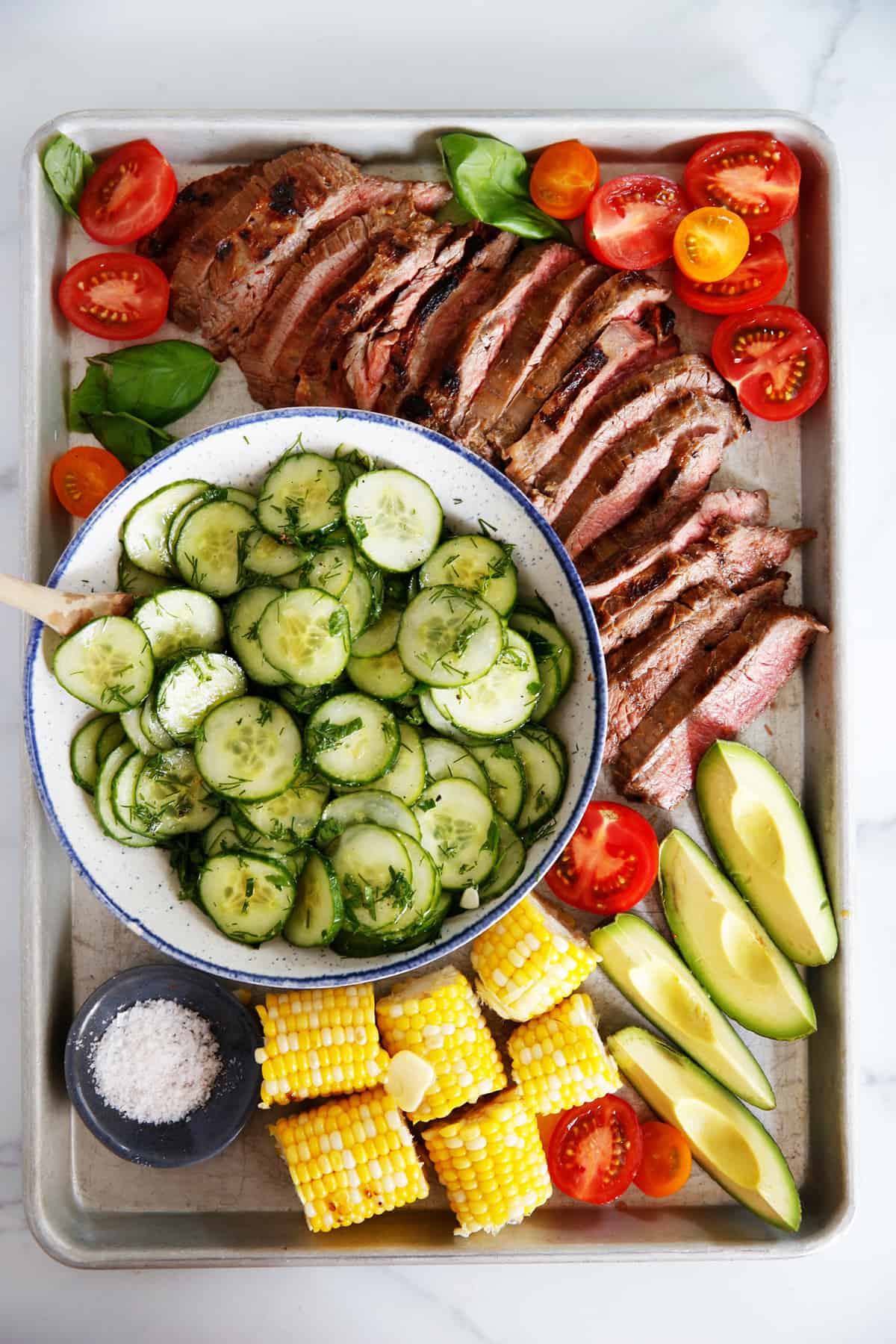 Garlic and Lime Marinated Flank Steak: You can find me on my porch grilling anytime the weather means I can move dinner preparation outside, and this flank steak recipe is perfect for that. Serve it with a quick Easy Cucumber Salad with Lots of Herbs for the best meal.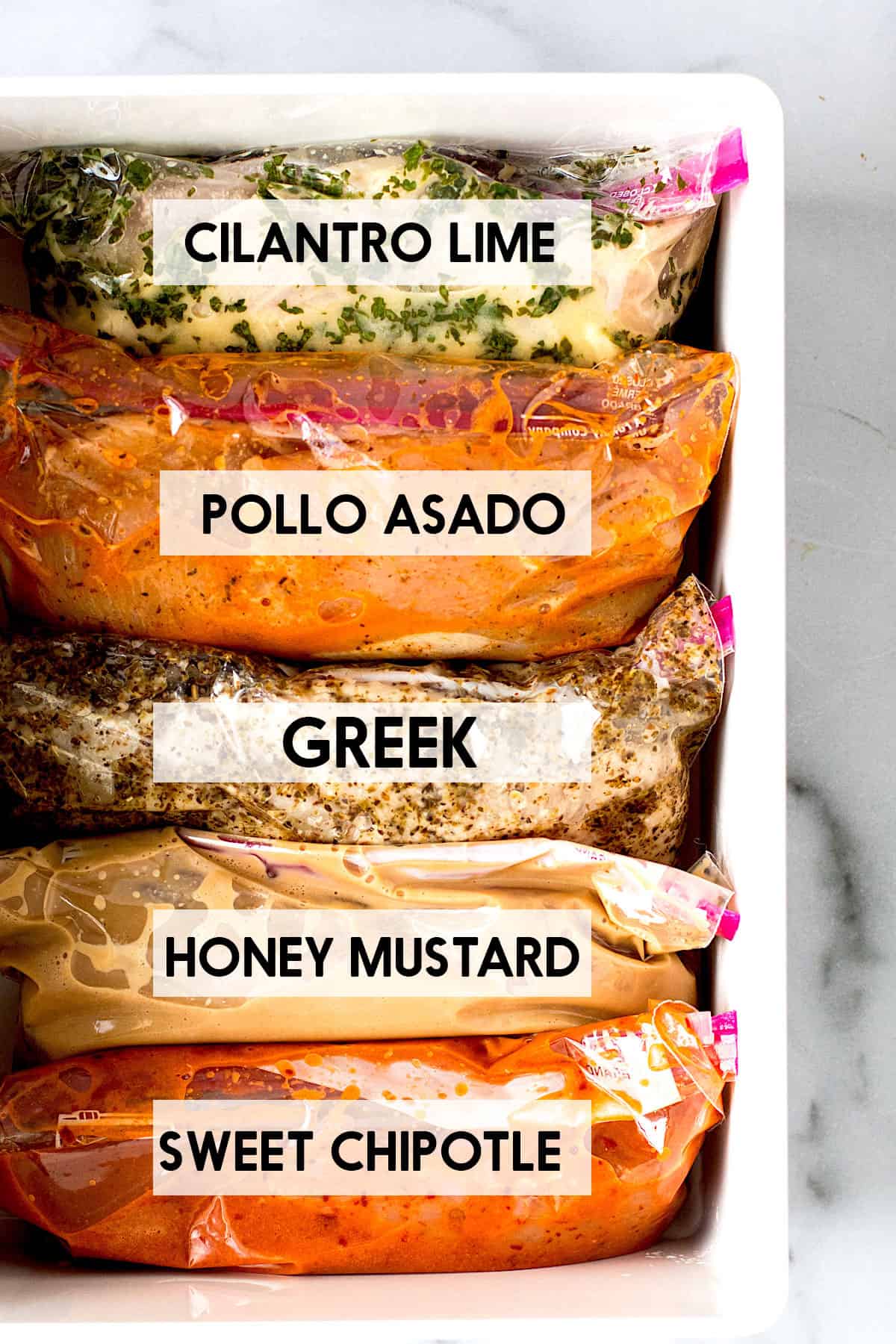 5 Chicken Marinades (Freezer-Friendly): We're sharing 5 super simple chicken marinades that turn plain chicken breasts into something magical! They're freezer-friendly and perfect for making ahead of time. They are all gluten-free, with some Paleo and Whole30 options as well.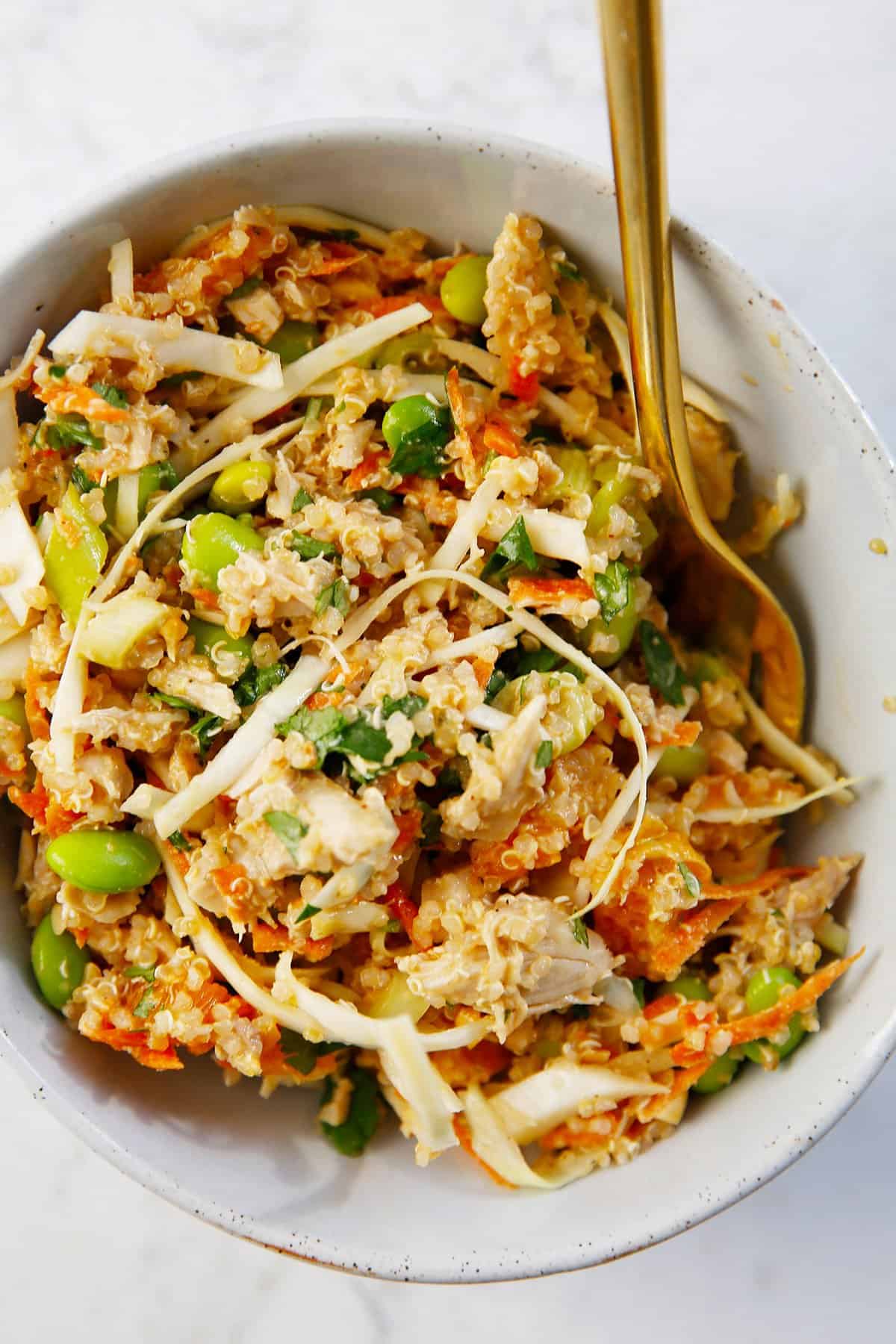 Thai Chicken Quinoa Salad with Thai Peanut Dressing: Perfect for lunch and meal prep. It uses fresh ingredients that pack flavor and a crunch, nutrient dense ingredients, and tossed with most fabulous Thai Peanut Salad Dressing!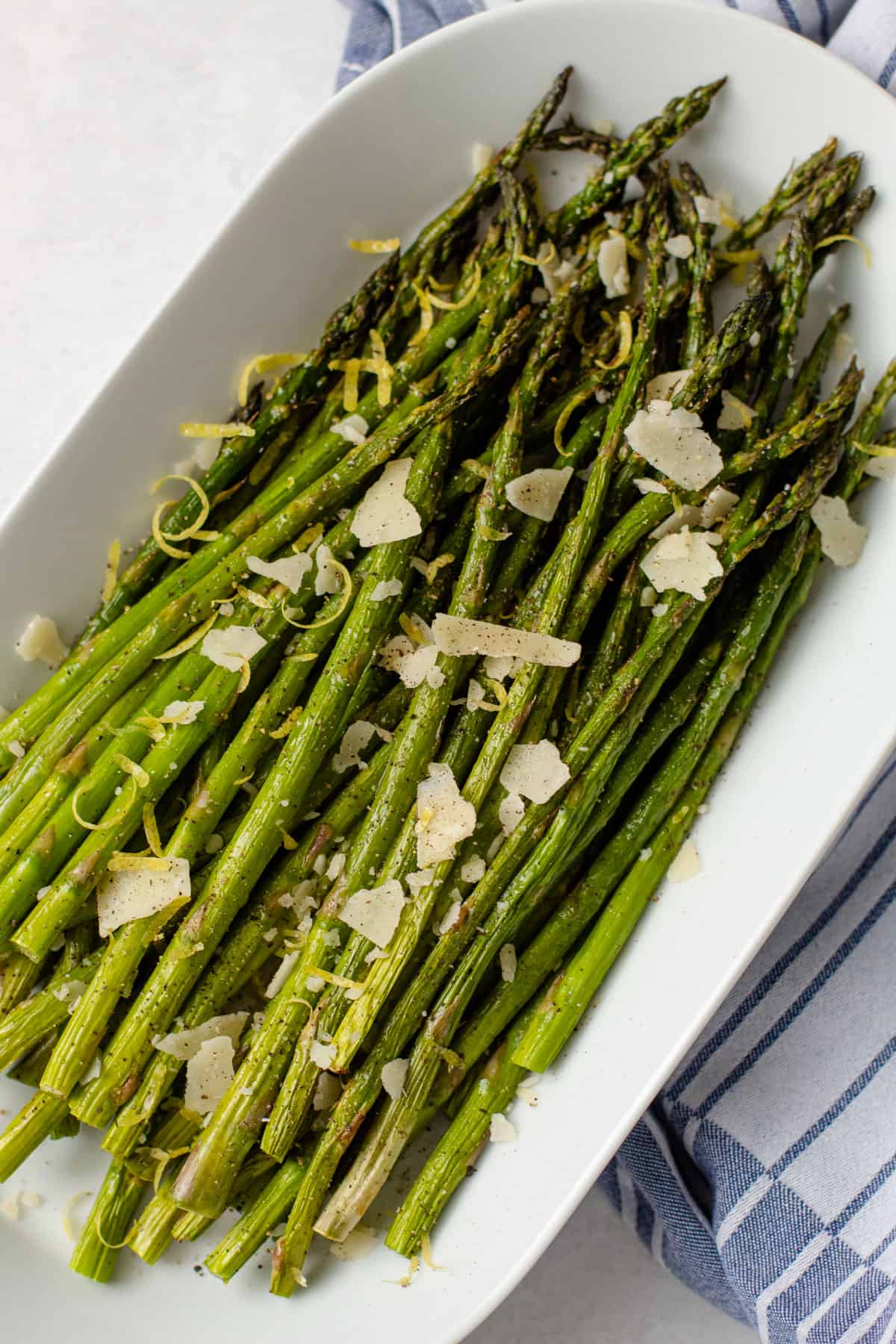 Air Fryer Asparagus with Lemon and Parmesan: The quickest and most delicious way to cook asparagus, the air fryer makes preparing this side dish so easy! Top your Air Fryer Asparagus with a touch of lemon and parmesan cheese for the best ready-in-10-minute-side-dish ever!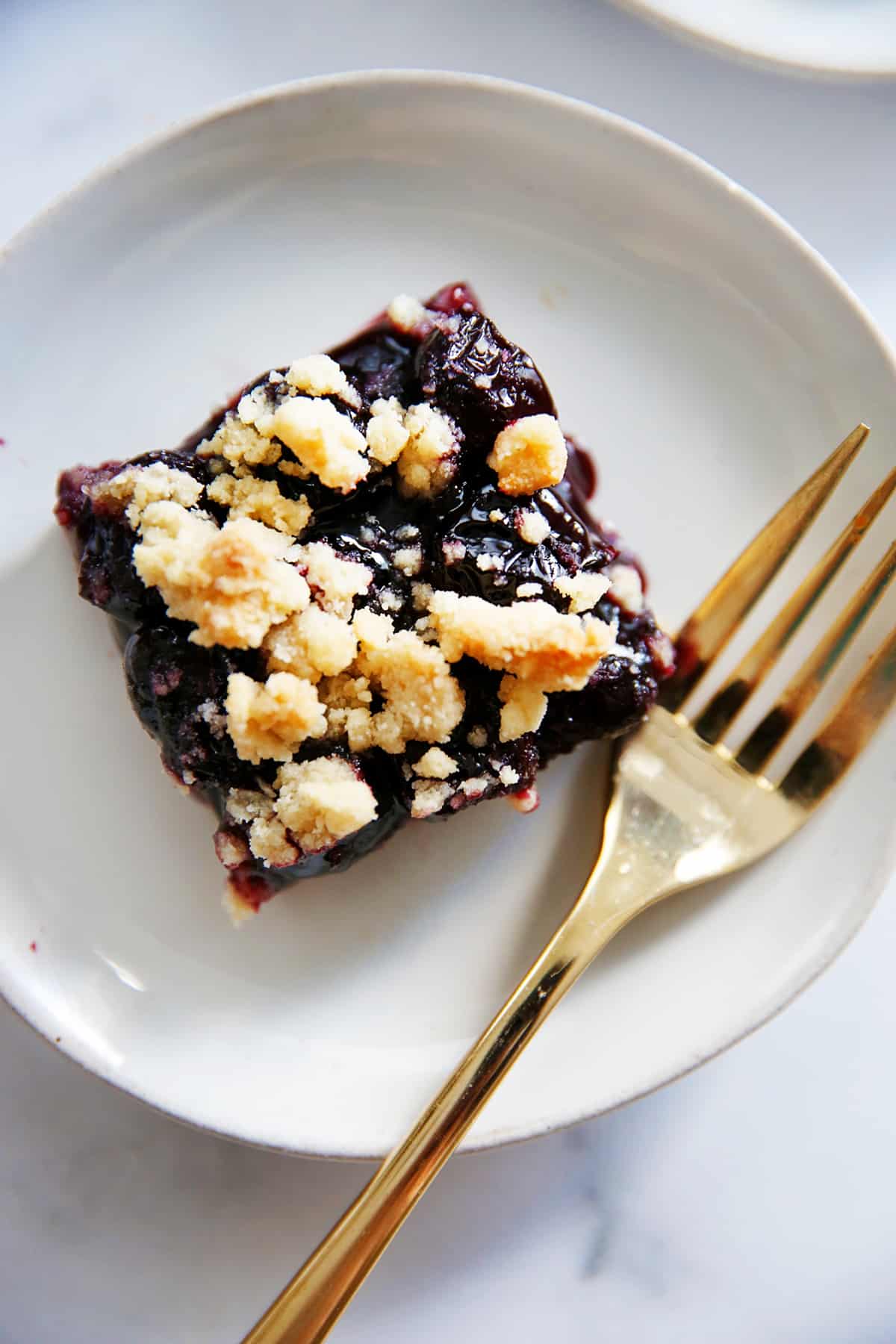 Gluten-Free Cherry Pie Bars: These pie bars have all the deliciousness of a cherry pie without the time needed to actually making one! It uses nutrient-dense almond flour to make the crust and the crumble on top and is packed with fresh cherry flavor.
Gluten-Free Funfetti Cookies: If you like buttery, chewy and soft cookies that are speckled full of sprinkles and also happen to be gluten-free with a dairy-free paleo option, then you are going to love these Gluten-free Funfetti Cookies!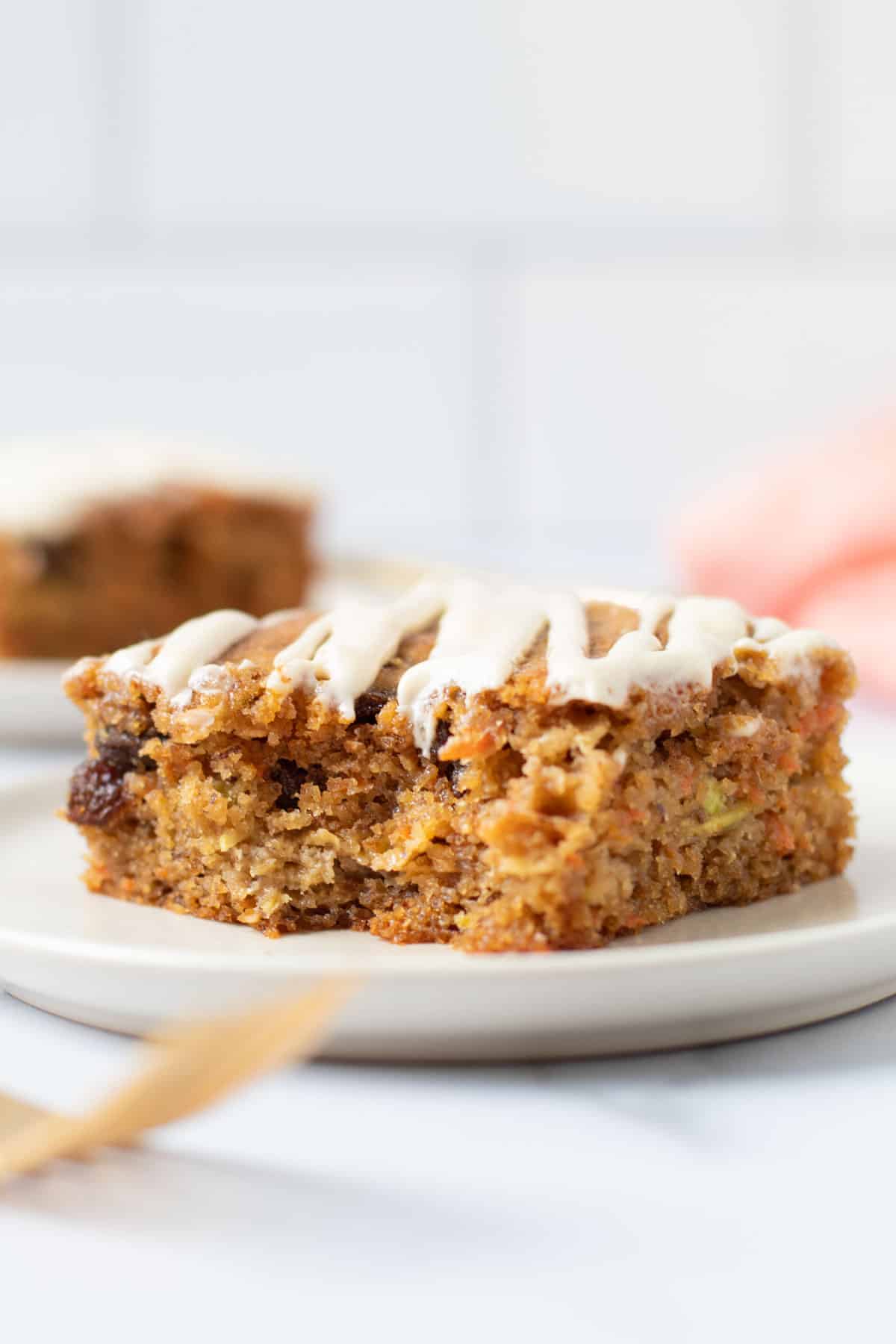 Healthy Carrot Zucchini Bars: These bars feel like a bridge between spring (carrots!) and summer (zucchini!) and are really delicious, with a healthy twist.
Pin it for later: