Herbs and spices aren't just for flavor! We're talking all about the wellness perks you can get from a handful of the most powerful herbs and spices for wellness, along with some of my favorite recipes that incorporate them!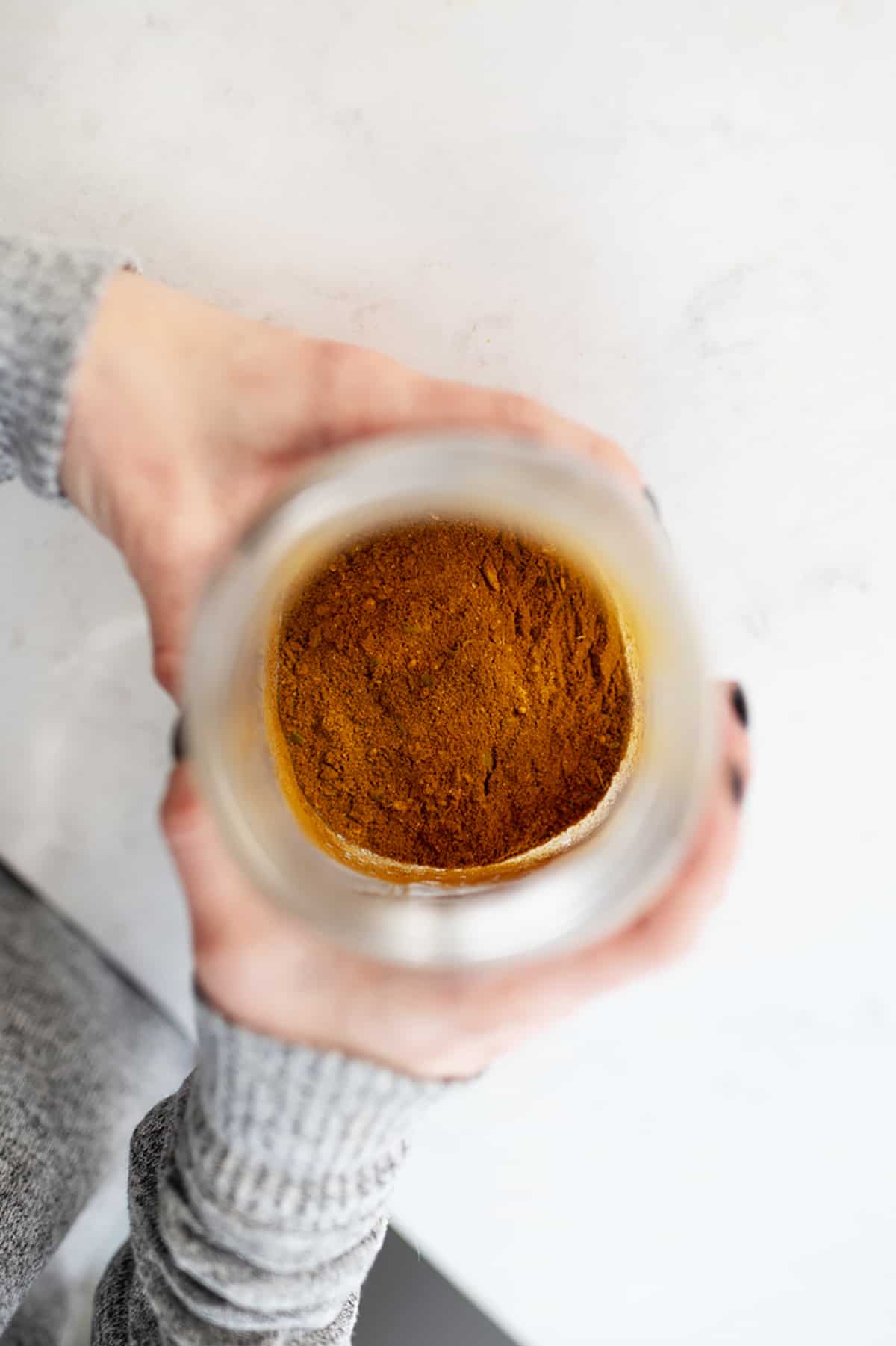 How to Incorporate These 9 Healthy Herbs and Spices Into Your Daily Life
You already know that spices can add a little (or a lot) of flavor to the dishes you make. 
And thanks to this Herbs and Spices 101 post, you also know that there are things you can do to ensure that you're getting the most out of the spices you buy by choosing, storing, and using them properly. It's always best to use spices when they're as fresh as possible, since spices do, in fact, have expiration dates. 
But did you know that you can use spices to boost the health factor on the foods you prepare in your kitchen? Well, you can! 
Your spice cabinet can be more than a hub of flavor. It can also be a wellness hub, a place where you can turn when you're looking for small ways to introduce extra health benefits to the foods you and your family eat. Pizzaz to the palette and health benefits? Now we're talking. 
Keep scrolling for information about the wellness perks you can get from a handful of spices, along with some of my favorite recipes that incorporate them.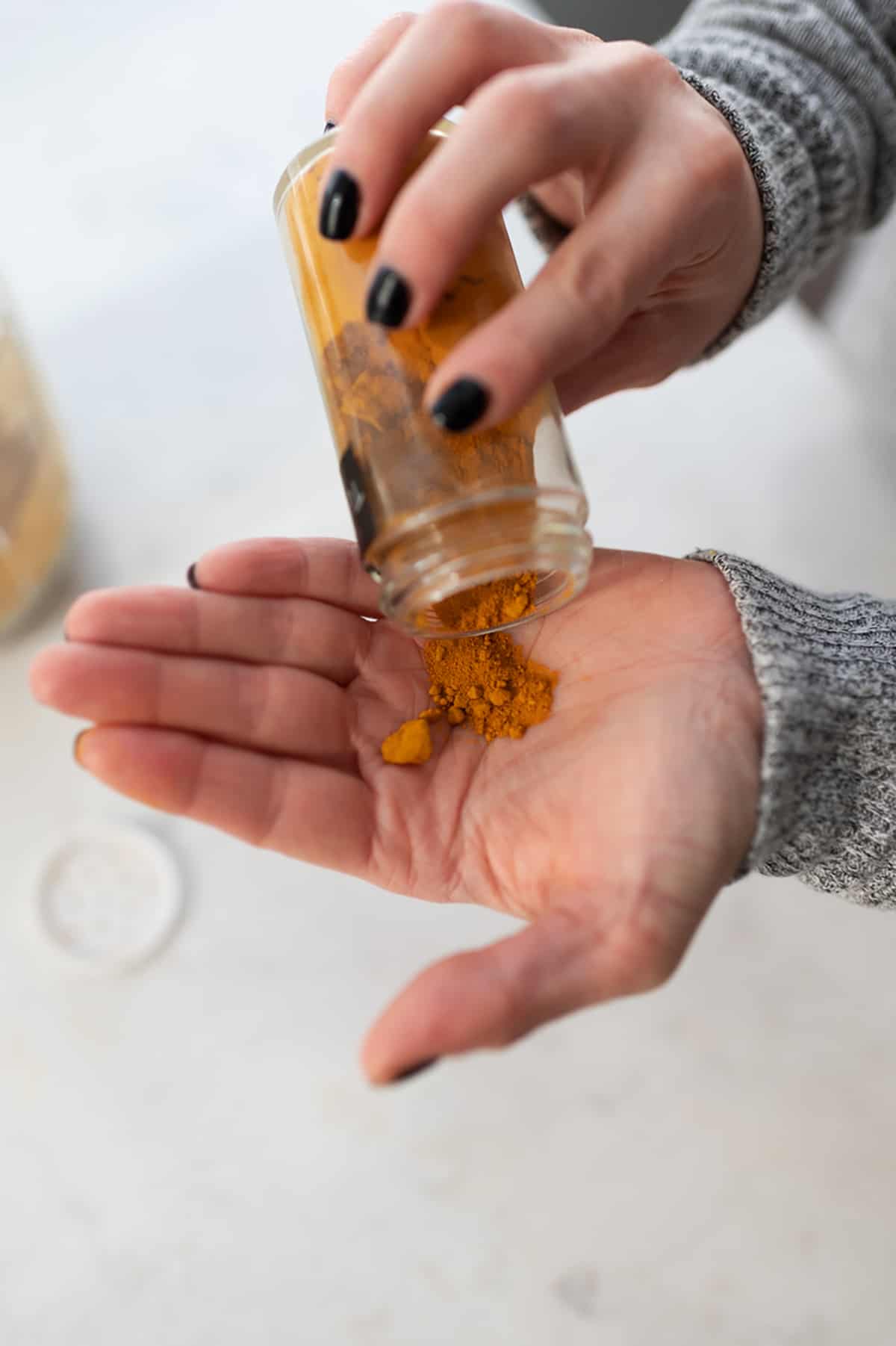 Cinnamon
Used in a variety of sweet and savory recipes, cinnamon is easy to incorporate into your routine for little health wins on a daily basis. According to Healthline, the primary source of cinnamon's health benefits is a compound called cinnamaldehyde. Here are a few of its major wellness benefits:
Cinnamon is high in antioxidants. Antioxidants help reduce the risk of diseases by seeking out free radicals from cells and preventing cell damage. 

It can lower blood sugar, which will help your appetite regulate itself and promote cardiac health and a healthy weight. It's also been proven to lower cholesterol. 

Cinnamon has been known to fight inflammation throughout the body.
Check out these recipes that feature cinnamon:
You can also add cinnamon to yogurt bowls, oatmeal, or any smoothie for an easy wellness boost. And most store-bought curry powders are made with cinnamon, so you can reap these benefits from most curry recipes (like our  Slow Cooker Chicken Curry or Chickpea and Cauliflower Curry), too. 
Turmeric
While traditionally less widespread in American cooking, turmeric has been becoming better-known here in the states in recent years thanks to its delicious flavor and bright yellow color. Its health benefits are reason enough to get the word out about turmeric! WebMD has lots to say about those benefits. 
It contains curcumin, which is an anti-inflammatory antioxidant. 

Got aches and pains? Add some cumin to your life! Research on cumin has suggested that it can ease pain. 

Some studies even show that small amounts of turmeric can prevent or slow down Alzheimer's disease by helping to prevent the brain plaques that often cause dementia.
It's also worth noting specifically, that turmeric and black pepper are an especially powerful combo! According to Healthline, when coupled with black pepper, turmeric's properties are even further enhanced. 
Check out these recipes that feature turmeric:
Sage
When you cook with sage, it can fill up your home with the coziest, most comforting smells. But it can do more than that! As far back as the middle ages, people added sage to their food for its health properties. Some say that it was even used to prevent the plague! Sage continues to have a place in our health journeys today. 
Per Healthline, most of the health benefits of sage have to do with brain function and memory. Research has proven these linkages, especially for people with Alzheimer's disease. Sage inhibits the breakdown of one of the chemical messengers in the brain that people suffering from Alzheimer's tend to lose. Sage can also boost memory function in healthy people of all ages. 
Check out these recipes that feature sage:
Looking to ways to preserve your fresh sage all year long from your summer garden? Check out this How to Preserve Fresh Herbs in the Freezer post!
Cayenne Pepper
If you're a fan of spicier foods, you are probably already pretty well acquainted with cayenne pepper. And if you're a little less sure about the kick that cayenne pepper adds to your foods, you might just be convinced to give it another chance when you hear about the benefits it offers for pain management. 
According to Johns Hopkins Medicine, it's the exact same substance — capsaicin — that lends cayenne its signature flavor that provides pain relief. Capsaicin reduces the number of pain signals that are sent to the brain when you get hurt. As a result, your body will register less pain… and you'll be happier and more comfortable for it. Research and studies have also shown that cayenne pepper can reduce the symptoms of stomach ulcers. 
Check out these recipes that feature cayenne pepper:
If you have a more adventurous palette, you can also add cayenne pepper to most savory recipes for an extra kick. 
Ginger
You might already know about the benefits of ginger for the digestive system. After all, we've been drinking ginger ale and sucking ginger candies to relieve stomach aches for generations! You can incorporate ground ginger as a spice in your wellness regimen, as well.
Let's break these health benefits down a bit more, with the help of Healthline: 
One gram or more of ginger has been shown to successfully treat nausea. 

Ginger also has anti-inflammatory properties, which means it can come in handy for pain management.
Check out these recipes that feature ginger:
Rosemary
Rosemary is a common spice in many well-loved recipes… and you're about to love those recipes even more, especially during cold and allergy season! According to Healthline, rosemary's active ingredient (rosmarinic acid) has been shown to suppress allergic responses and nasal congestion. If you suffer from seasonal allergies that cause a lot of stuffiness, rosemary is an excellent tool to have in your culinary arsenal. 
Check out these recipes that feature rosemary:
If you like the taste of rosemary, you can add it to almost any savory recipe! It's especially delicious on potatoes. 
Looking to ways to preserve your fresh rosemary from your summer garden, check out this How to Preserve Fresh Herbs in the Freezer post!
Garlic
In my humble opinion, there are few things more comforting than the smell of a kitchen that's cooking up lots of delicious garlic. And garlic is chock full of benefits for health and wellness, which makes that smell even more appealing. 
Per Healthline, garlic is especially beneficial for cardiac health. Let's get into the specifics:
Research shows that supplementing a diet with garlic reduces cholesterol. 

Garlic can also cause a significant reduction in blood pressure. One study even found that it's just as effective as pharmaceuticals!
In addition to its benefits to heart health, garlic is known for helping to combat the common cold. 
Check out these recipes that feature garlic:
Cardamom
You are probably most familiar with the flavor of cardamom from all things pumpkin spice. But cardamom is good for more than just the signature taste of fall. According to WebMD, it also soothes upset stomachs, fights inflammation, and can help boost immunity because of its high zinc and magnesium levels.
Check out this recipe that feature cardamom:
Adding cardamom to these recipes would work well, too:
Cumin
Cumin is used in dishes internationally for its delicious flavor, but according to WebMD, it's also known for supporting weight management. It's very high in iron, which means that it can also help boost energy and focus, support the gastrointestinal system, boost the immune system, and more.
Check out these recipes that feature cumin:
---
A quick disclaimer: I'm so happy to share these health benefits with you, but I'll remind you that I am not a doctor or medical professional. Please make sure that you've spoken with an expert about any health issues that you're experiencing before attempting to treat them on your own.  
Pin this for later: