Looking Back on 2017 and Top 10 Recipes!
If you've read my 2016 year in review, you know it would be a hard year to top! In 2016 we got married, my cookbook came out, and much more! While 2017 didn't have as many major milestones as 2016 did, it was filled with growth, changes, and a lot of fun!
Reflecting on 2017:
Finally *maybe* finding my work-from-home groove (only took 2+ years): This has been way more challenging than I expected it to be. You lose a lot of your routine when you work from home and for yourself. You no longer have to wake up and get out of the house and/or look presentable at a given time, for starters. It's a tough nut to crack! It's not the motivation to work, because I have tons of that since I LOVE my job. But for me, it's really about balance, setting a schedule, and routines. I am finally doing a few little things each morning that have really helped me begin to develop real work-from-home routines and I can't wait to continue this into 2018 and expand on it.
Personal side of things: There are things in life we can have control over, like the choice to eat clean and nourish our bodies. But, there are also things in life that we cannot change and often in life things arise that are out of our control. This year I've been dealing with some issues that have overwhelmed me and I finally decided to take charge of it.
"When you deny the story, it owns you. When you own the story, you get to write the ending!" -Brene Brown  
Something I started doing is I started seeing a therapist, and it has been incredible. I can't believe it has taken me so long! I love learning about myself, and ultimately growing as a person while tending to other parts of myself that really need it. Therapy shouldn't be something to be embarrassed about. It is about taking care of our minds in a similar way that we take care of our bodies! I truly believe everyone could use an objective person (not your mother, brother, husband) to talk too! I can't recommend it more. AND, it can be covered by insurance!
An awesome LCK year: So I haven't talked much about blogging as a business (see: blogging resources page) this year, and if you want me to, I can totally pick that back up again. But with that said, this year was an incredible year for my business and I feel so lucky that this is my job! I love what I do, and I love helping so many of you!
2017 Highlights:
I shared 3-4 new posts each week on LCK!
I started creating and sharing weekly recipe videos!
We began sharing weekly meal plans and shopping lists on the blog.
I began to really grow my safer skincare/better beauty business and help make a difference in a movement I feel so strongly about.
I created our private community group.
I traveled to some cool places: California, Jamaica, Tennessee, Arizona, Texas, Utah, and Morocco!
I met and connected with so many bloggers and authors who have become great friends and inspire me every single day.
I expanded the LCK team!
…And that's just a handful of things!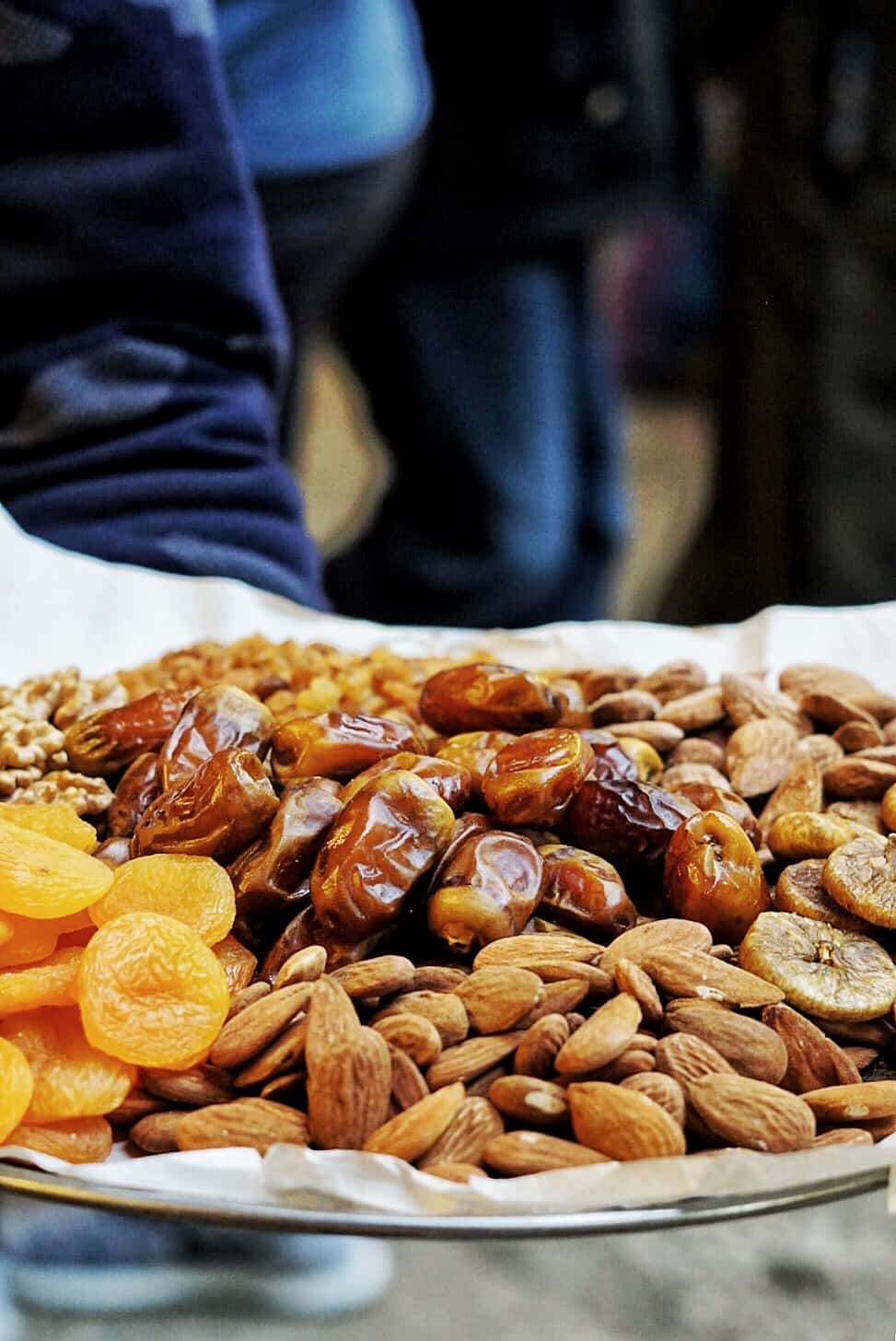 Top 10 Recipes of 2017!
I love looking back on a years worth of content and seeing your most loved recipes. With millions of you here throughout the year with me, let's take a look at your top 10 favorite recipes from 2017!
It's safe to say that this year you loved 30-minute meals, easy lunches, and healthier takes on classic favorites!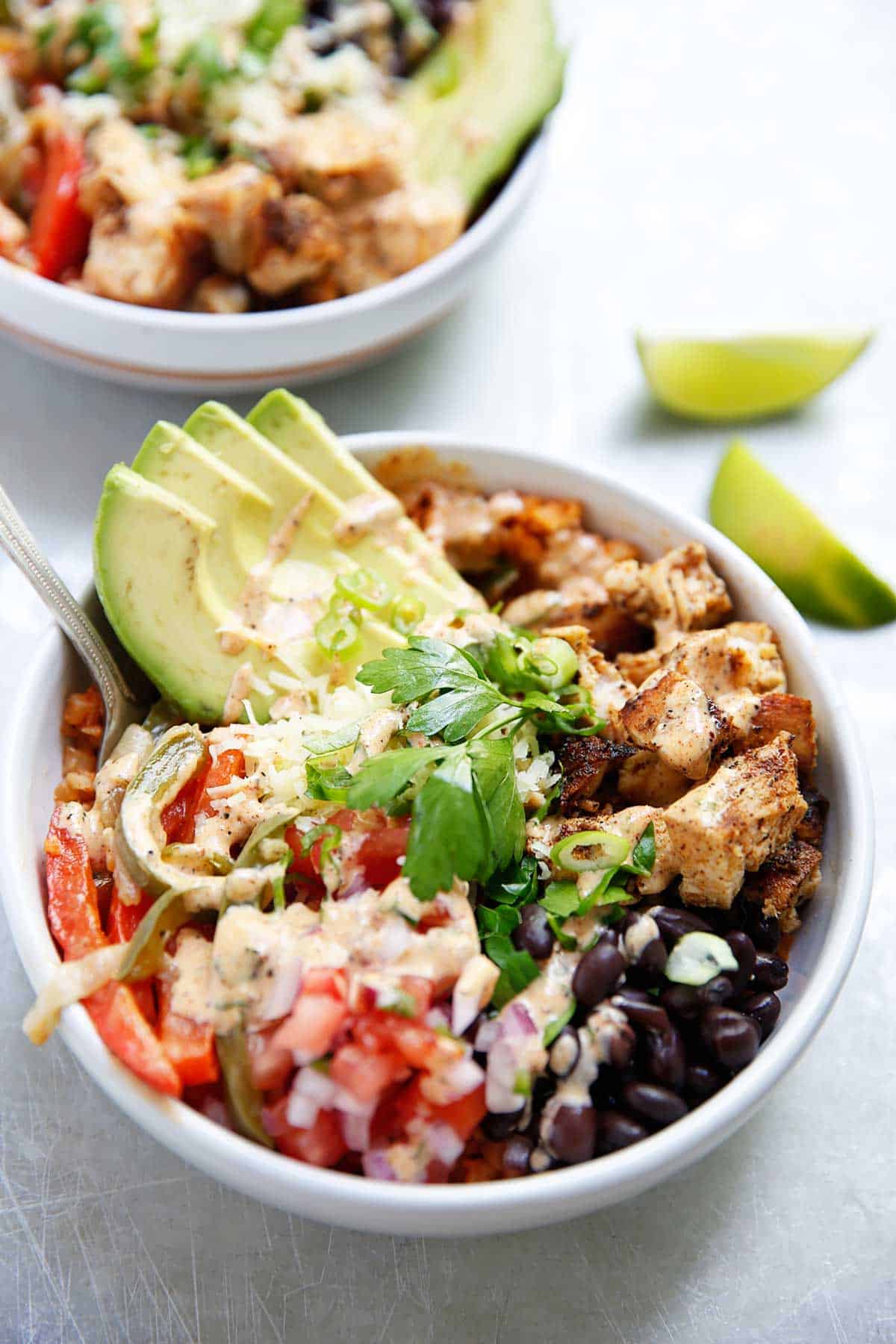 Some of my personal favorites from 2017:
What You'll See in 2018
In 2018, you'll see TONS OF NEW RECIPES (of course), recipe videos, longer how-to videos, nutrition info, Facebook lives, travel and lifestyle posts, beyond the kitchen posts, safer skincare posts, clean eating challenges (our first one has over 1200 people and starts January 1st!), and much more me getting real & vulnerable with you about life, balance, and all of that REAL stuff!
I am truly grateful to embark on another amazing year with all of you and to grow our community! I feel blessed everyday to do what I love, and help you live healthier and delicious lives. Thank you from the bottom of my heart for cooking with me and trusting me when cooking for you and your loved ones!
I have plenty of business goals for the new year, but personal goals for 2018:
No screen time one hour before bed.
Volunteer and donate some more of my time.
Maintain my morning routine: Wake up with the alarm (no snoozing), make the bed, have a glass of warm water with lemon, meditate, and have my coffee.
Meditate 1x day.
Exercise 3x week & sauna 2-3x week.
Before Bed: Spend 5 minutes every night straightening up the house!
Get Rid of THING each month: Take a more minimalist approach and get rid of STUFF that no longer serves me.
I'd love to hear what YOU would like to see on LCK in 2018! What are your 2018 goals? Comment below!
Happy New Year, all! I'll see you next week in 2018!
Your friend,
Lexi
2 comments
December 29, 2017
This website may at times receive a small affiliate commission for products that we shared with you in our posts. Although we may receive a commission for linking certain products, there's no additional costs to you and all of our opinion and suggestions are 100% our own and unbiased. That's our promise to you!
Subscribe to get our FREE clean eating guide!
Join our email list TODAY to start recieving our newsletter weekly, access to exclusive content and deals, *and* a FREE complete 24-page clean eating guide!