We are no doubt, right in the middle of winter, and while you may be itching towards spring, there is likely not a ton of seasonal produce in sight! his month we're craving cozy, comfort food dishes lightened up in our LCK way! Here is a seasonal list of What to Cook in February!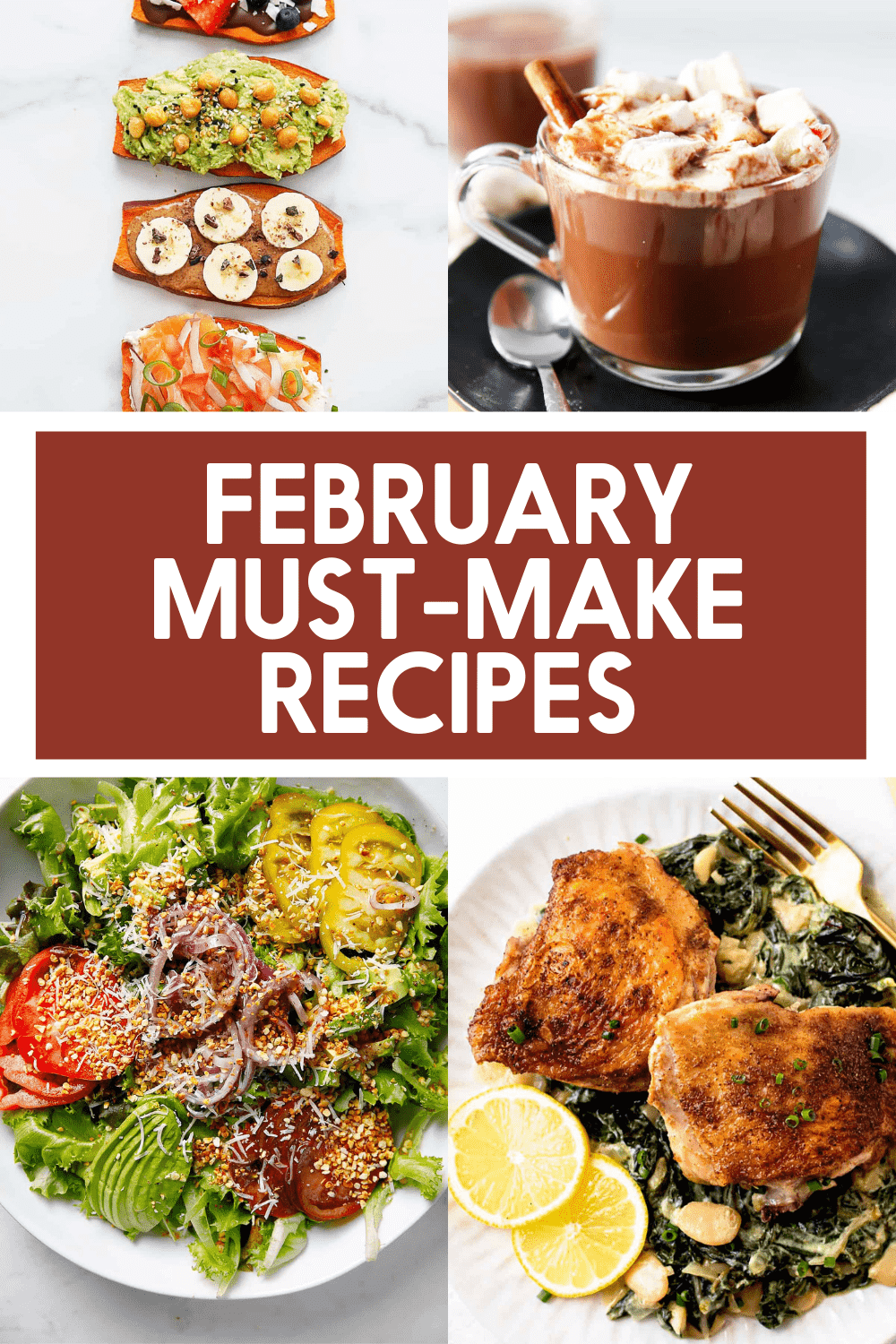 Our Must-Make Recipes this February
As February rounds the corner, we can now feel it deep in our bones…the winter will be around for a while longer. Many are wary of the cold or battling S.A.D, if you are in a cool climate, and the reality is that winter has likely felt really long at this point. So we're still cozying up in our kitchens when we can, and enjoying the best of the comfort foods of winter.
And if you are wondering if we've included some sweets for a sweet little holiday that comes this month, we did! Scroll to the bottom for some of our favorite chocolate heavy recipes to make this February. Also, we have you covered with Healthy Game Day Recipes, 13 Must-Read Books to Add to Your Shelf This Winter, and Healthy Winter Recipes in case you'd like even more inspiration!
Seasonal Market Finds
Lemons
Oranges
Grapefruit
Broccoli
Cabbage
Cauliflower
Fennel
Root Veggies (Beets, Celeriac, Turnips)
Leeks
Sweet Potatoes
Potatoes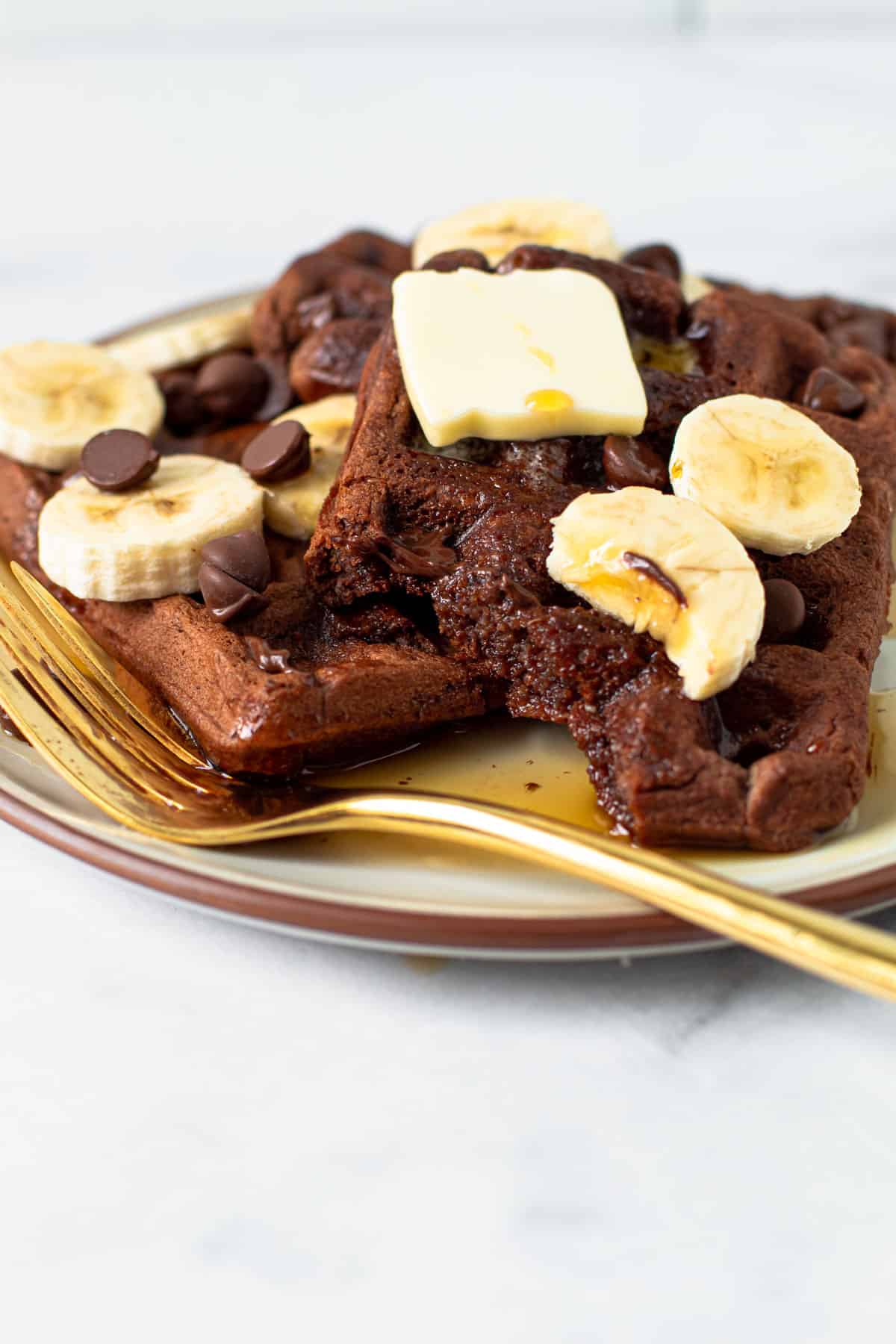 Gluten-Free Chocolate Banana Waffles: These Gluten-Free Chocolate Banana Waffles are going to be the star of the breakfast or brunch table! You wouldn't know these waffles were made without flour and they're a cinch to put together using only one bowl. They are fluffy on the inside and crispy on the outside and full of chocolate banana flavor!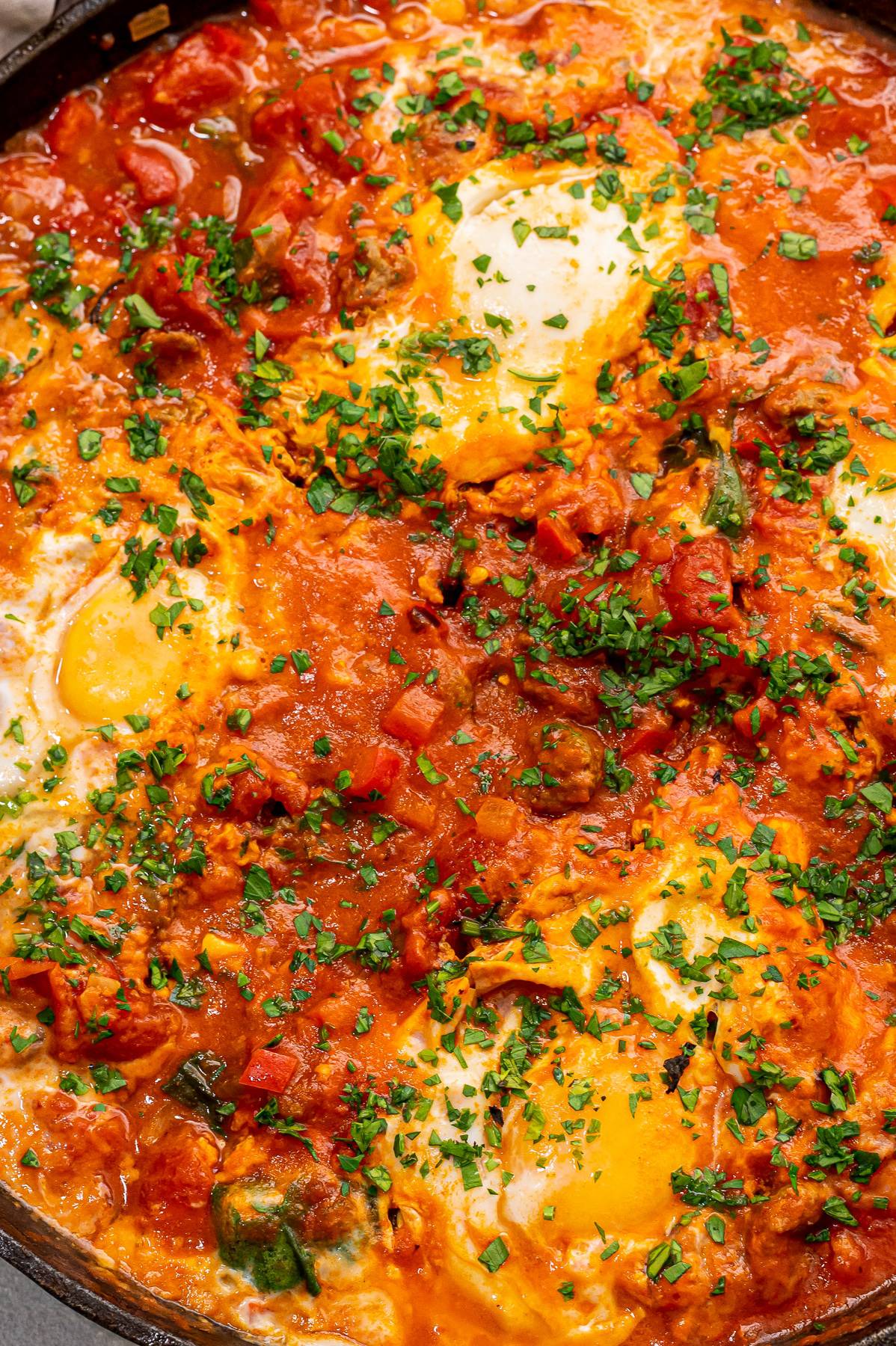 Shakshuka: Nothing says warm and comforting like this tomato-based baked egg dish that makes for a super delicious breakfast (or dinner). It's paleo, whole30, gluten-free, and packed with flavor! It's a one-pan dish that requires minimal cleanup!
How to Make Sweet Potato Toast: Sweet potato toasts are easy to make, nutrient-dense, and there are so many options to shake up your toast topping game. Sweet potato toast is a great fiber-rich, gluten-free, Whole30 approved, and vegan healthy toast replacement! PLUS, they are super easy to make!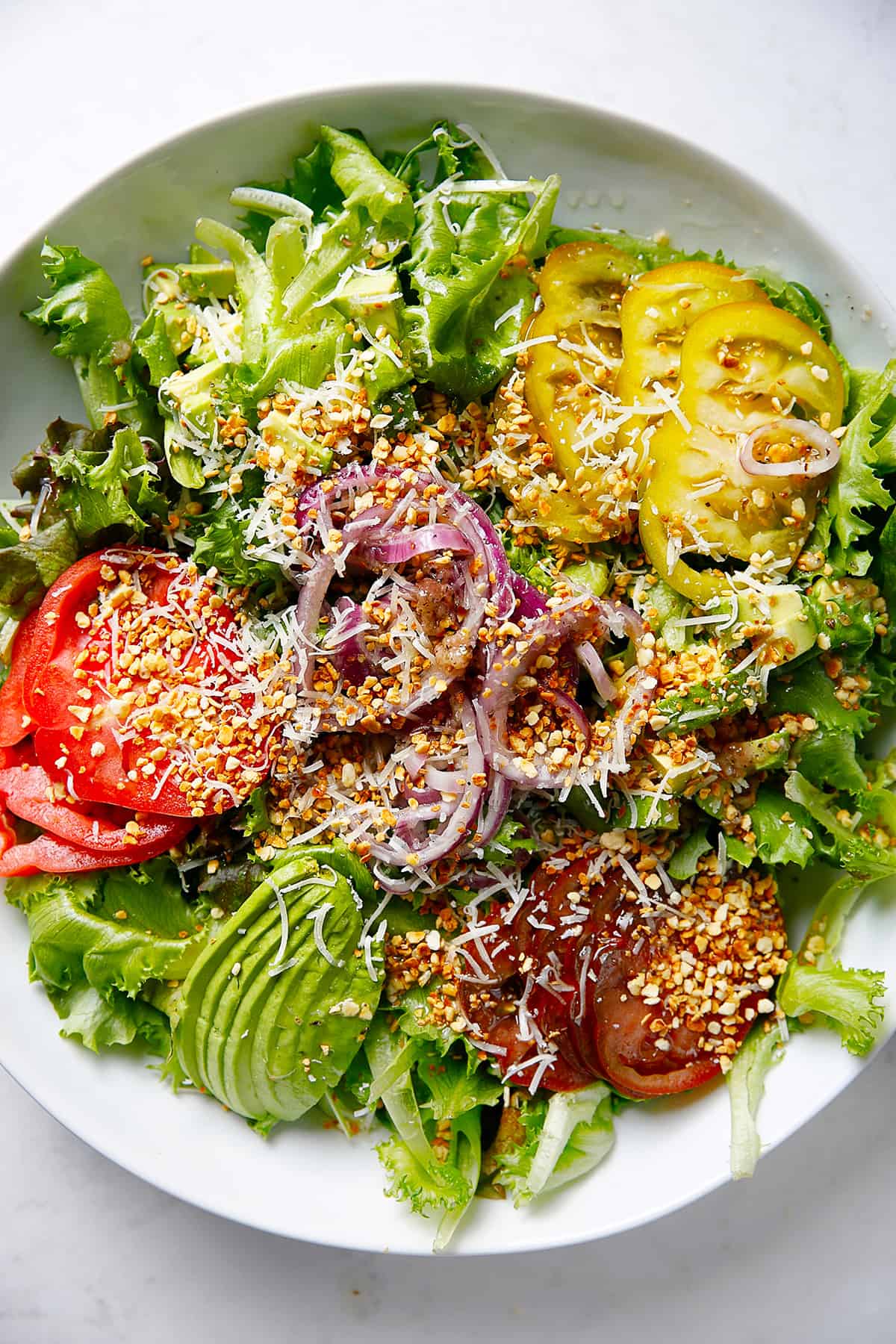 The Best Spring Mix Salad Ever: This Spring Mix Salad will become your go salad for any dinner party, or any night of the week. Light yet bold, it's simple to prepare, flavor-packed, and absolutely beautiful!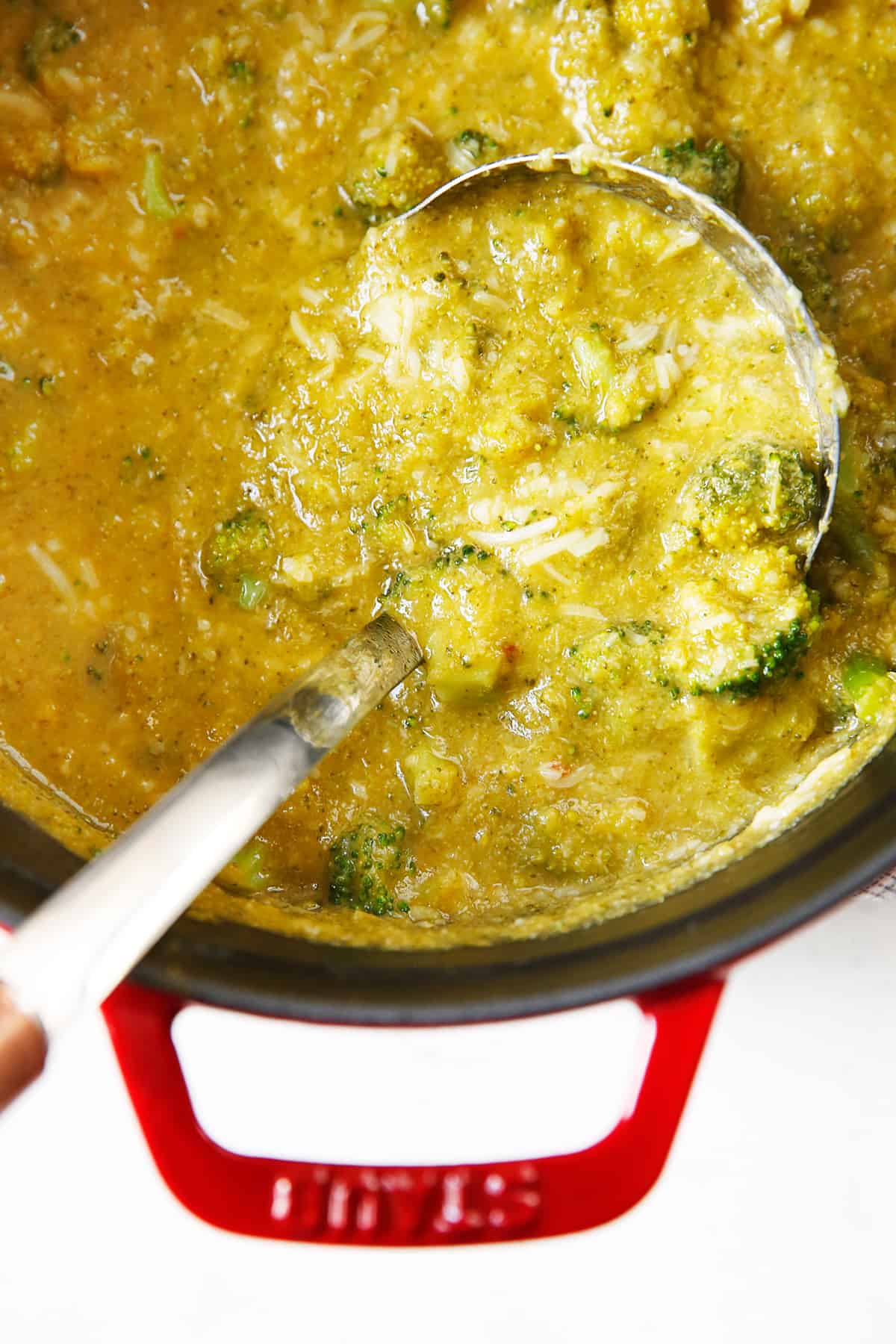 Healthy Broccoli Soup: Who loves a hearty and creamy soup with minimal ingredients but all the deliciousness? This Healthy Broccoli Soup checks off all those boxes and can be on your table in 30 minutes flat.
Spicy Shrimp and Citrus Salad: This Spicy Citrus Shrimp Salad comes together in roughly 20 minutes, and it's the perfect hearty weeknight salad that everyone will love. Especially during the winter months when fresh citrus is in abundance!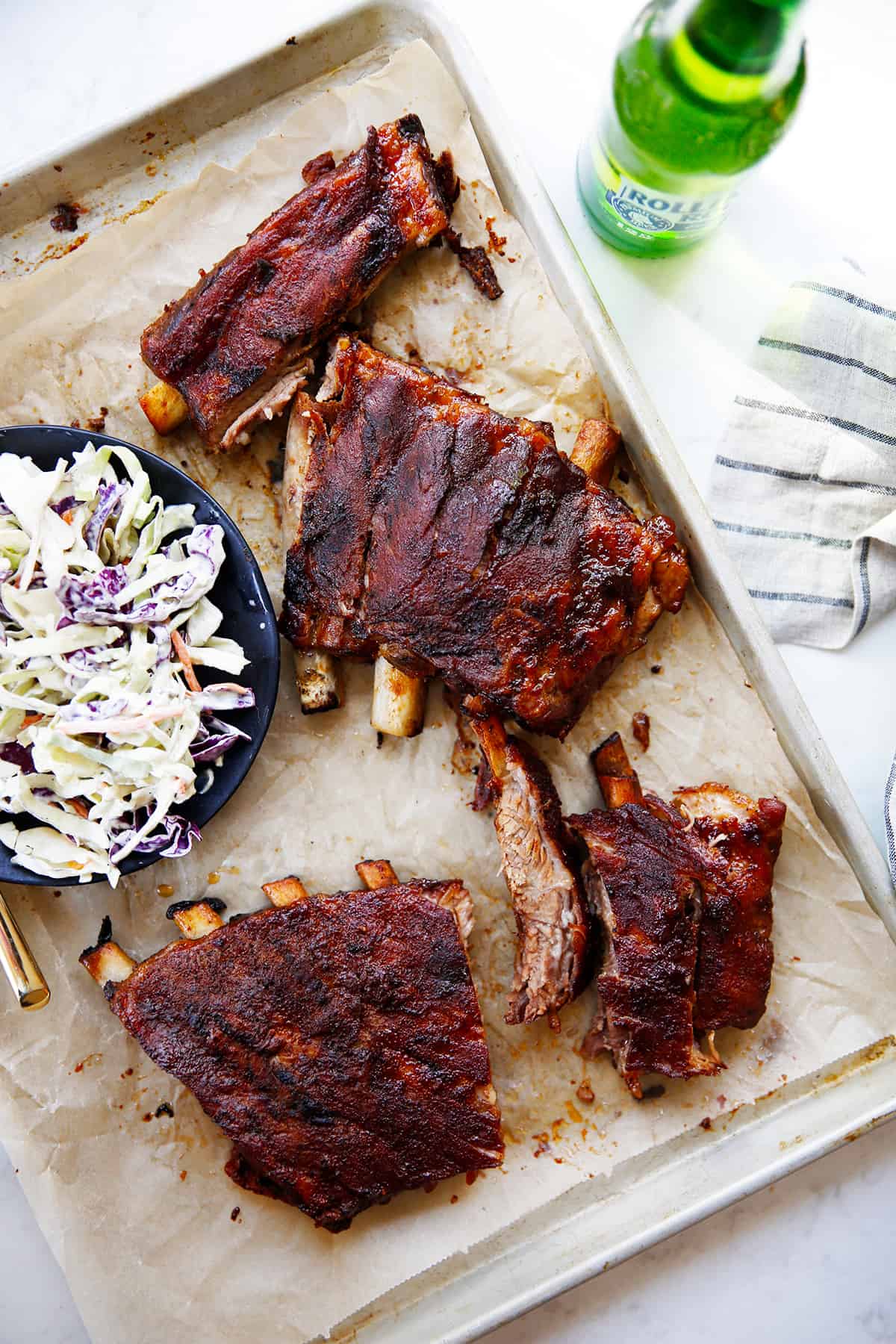 Slow-Cooker Ribs: While we love using the grill to make pork ribs in the summer, for all other times of the year, we're all about Slow-Cooker Ribs! Ribs need a nice slow and low cook time, and the crockpot is absolutely perfect for that. Slow-Cooker ribs come out so tender and just melt-in-your-mouth.
Easy Vodka Sauce (For Pasta Alla Vodka): This Vodka Sauce recipe is a homemade version of a classic Italian-American sauce. It's rich, creamy, and perfect served over your favorite gluten free pasta. It's quick to make, flavor packed, and the most wonderful comfort food! Pair it with The Juiciest Air Fryer Chicken Breast for a protein!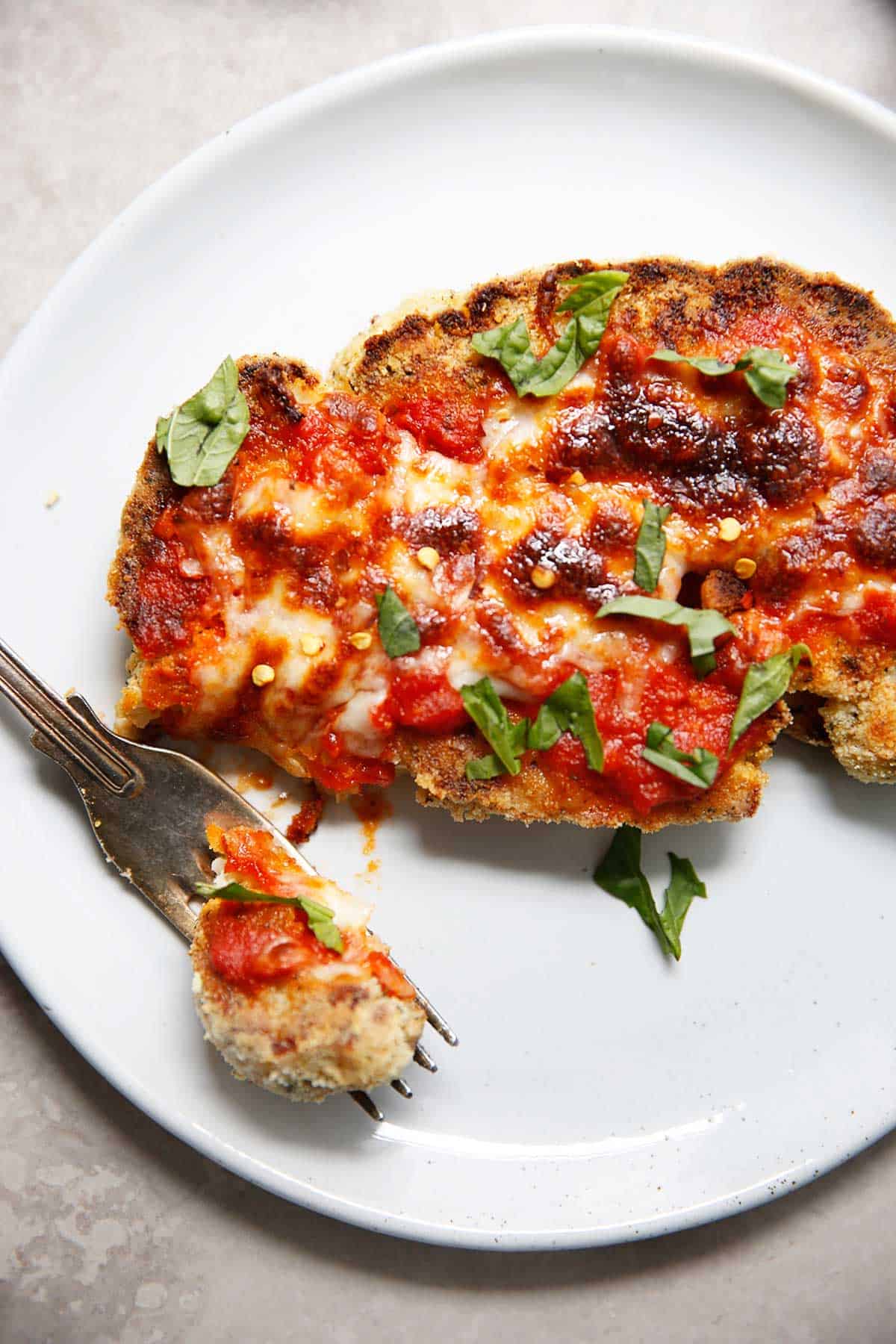 Cauliflower Parmesan: Looking for a hearty meatless monday recipe? Breaded cauliflower steaks made into a classic Italian dish is one that even the meat lover will enjoy! It's gluten-free, grain-free, vegetarian, hearty, and so delicious! Pairs great with pasta!
Sheet Pan Curry Chicken and Vegetables: The crunch of pine nuts, the touch of sweetness from the raisins, plus perfectly cooked veggies and chicken loaded with curry spice makes this a delicious sheet pan dinner that will impress anyone!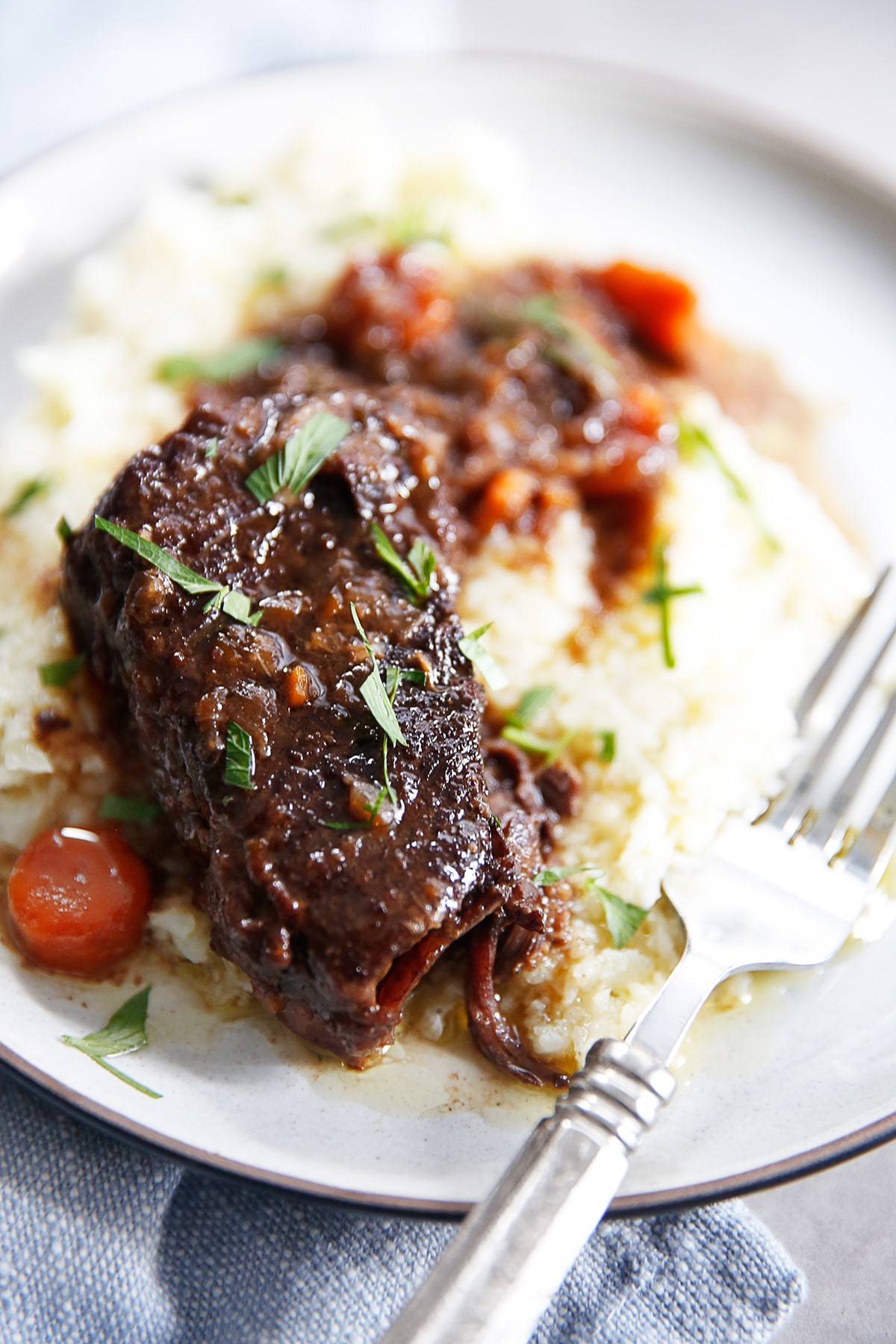 Instant Pot Beef Short Ribs: These melt-in-your-mouth Instant Pot Beef Short Ribs are SO delicious and SO impressive but are SO easy to put together! And thanks to the Instant Pot, the braising time is slashed without sacrificing any of the flavor.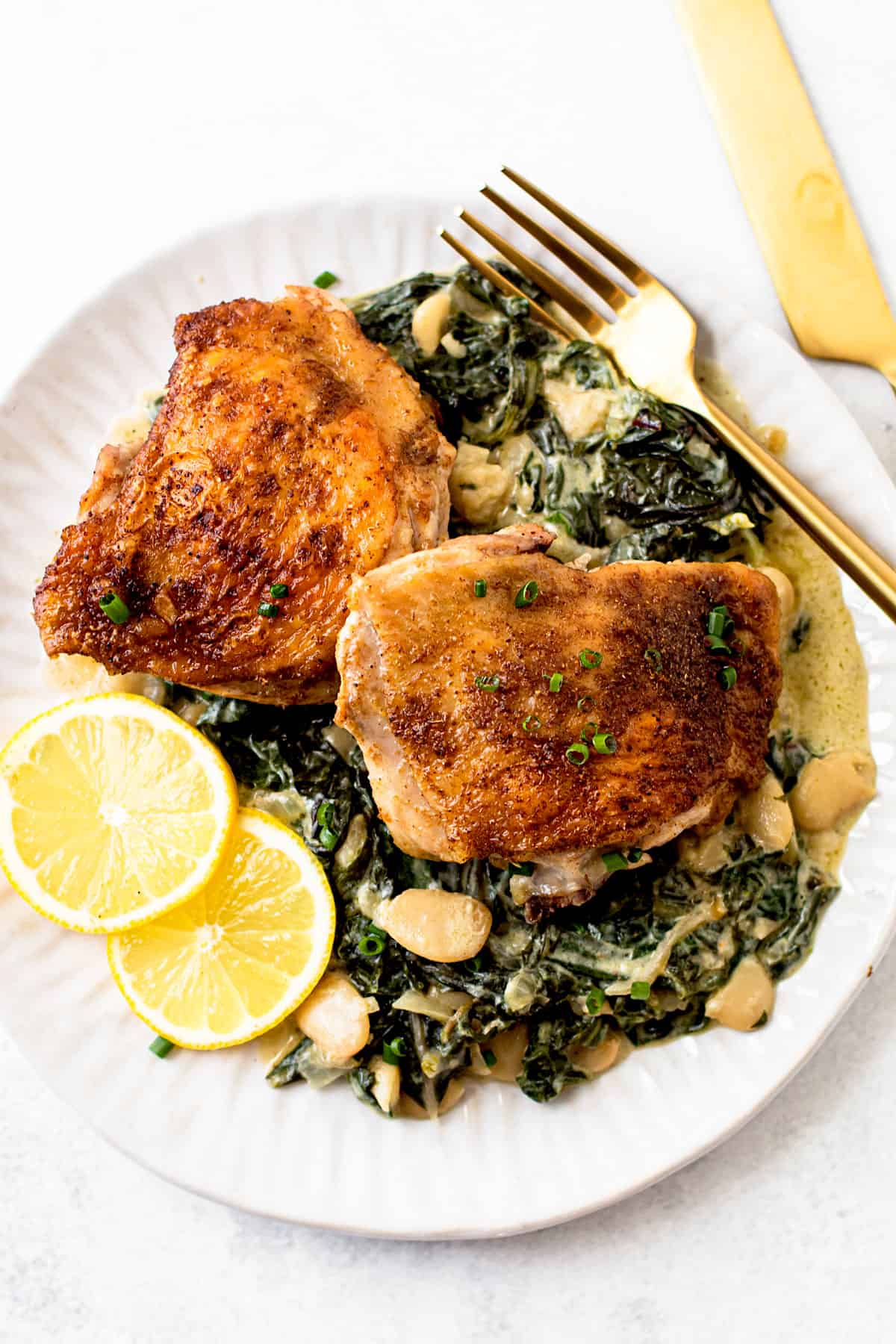 Baked Chicken Thighs with Creamy Lemon Greens: A no-fuss dinner that everyone will love, this one-pan oven-baked chicken thigh dish is the perfect way to celebrate Spring. Bone-in chicken thighs are given a spice-rub and then baked up together with some greens and white beans before being tossed with lemon and greek yogurt for the perfect creamy citrus sauce.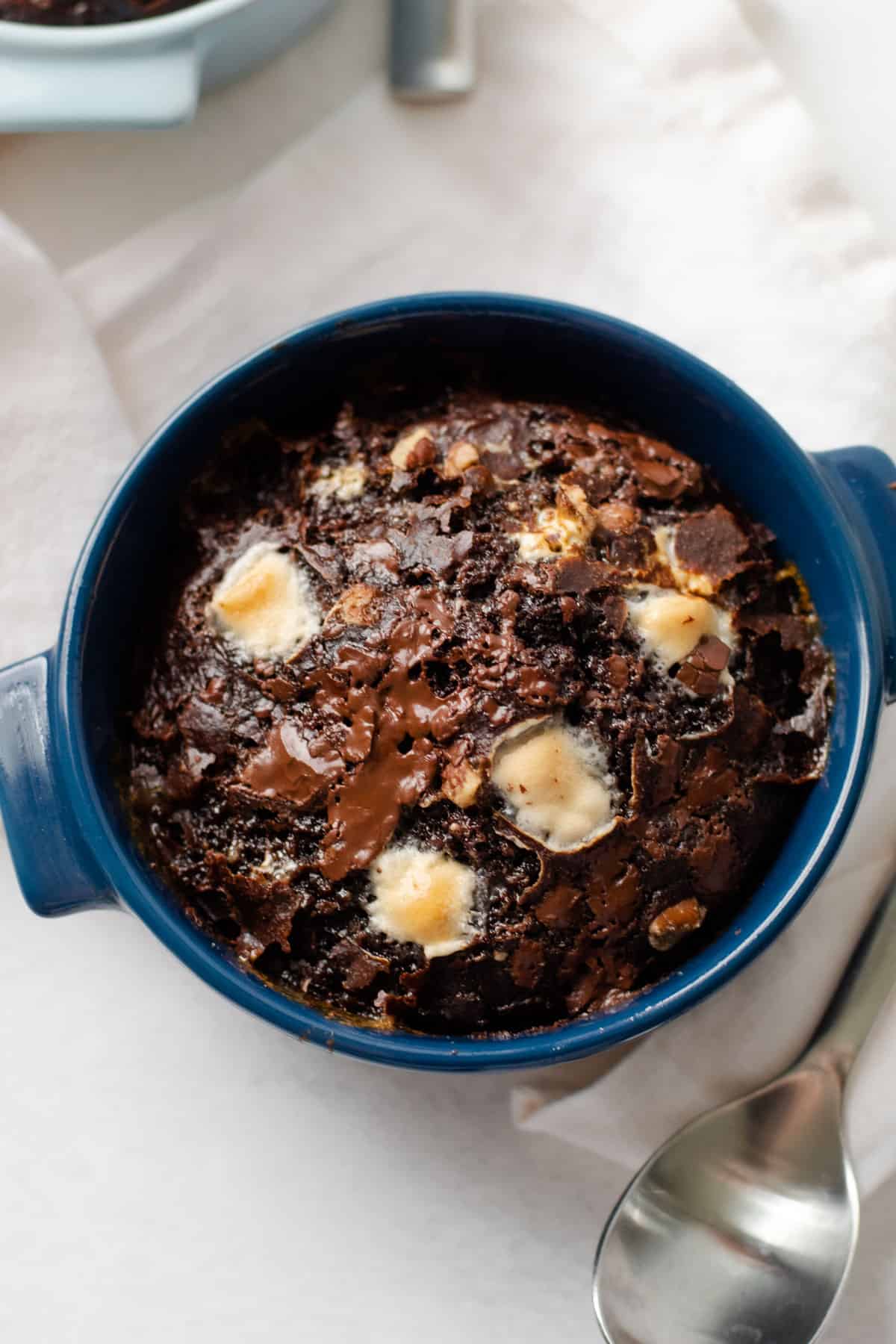 Rocky Road Baked Oats: The perfect two serving lightened-up dessert. Oats and cocoa powder are blended up with a few other healthy ingredients and then baked up with chocolate, mini marshmallows and nuts for that classic rocky road feel.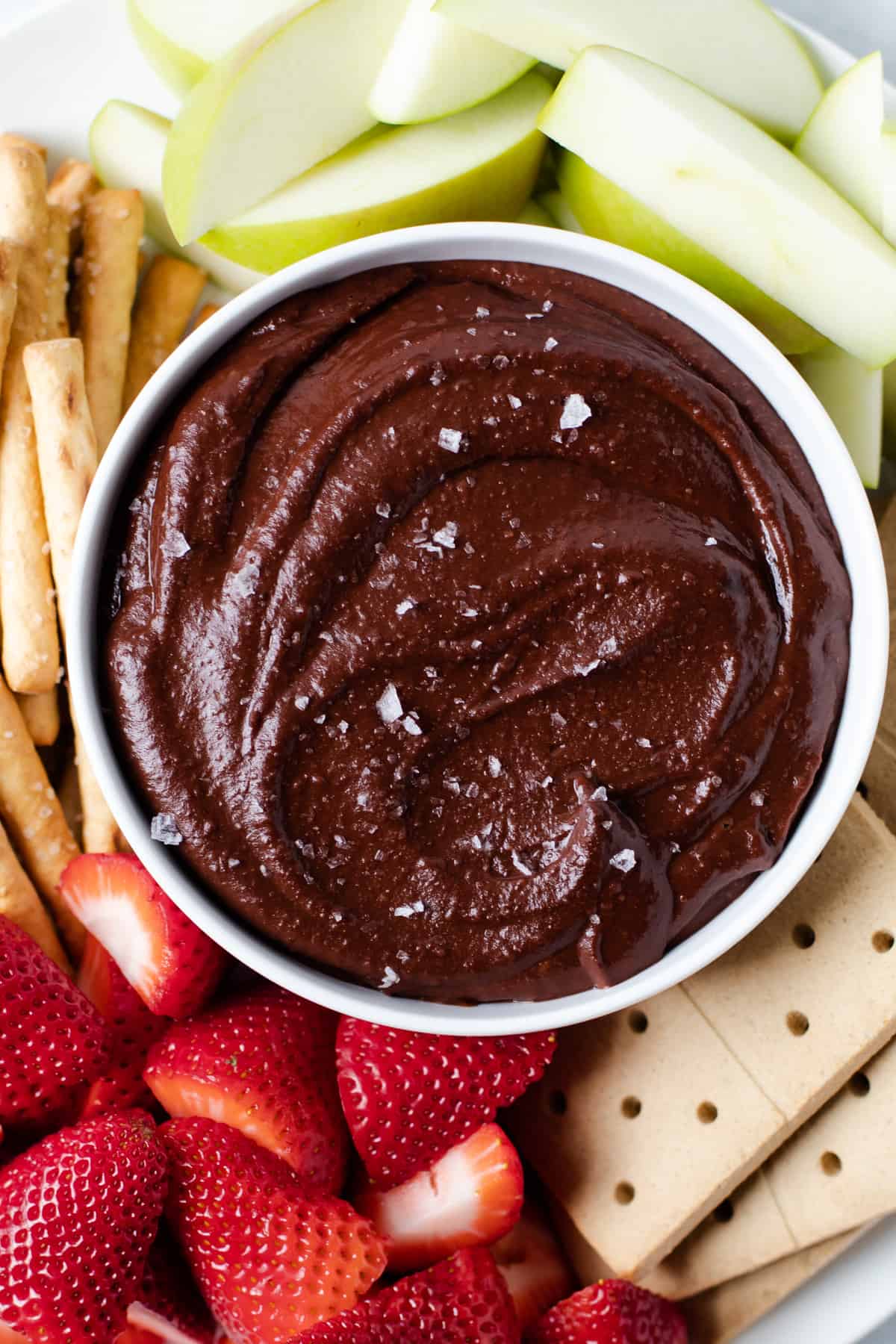 Healthy Chocolate Hummus Dip: A kid-friendly healthy chocolate dip that is perfect to serve this month!
Paleo Dark Chocolate Cupcakes: Everyone needs an amazing chocolate cupcakes recipe, and this one is ours! These Gluten-Free Chocolate Cupcakes are moist with a deep chocolate flavor and simply delicious. They're also dairy-free and made without any refined sweeteners. Grab a bowl and a whisk and head straight to the kitchen to whip some up!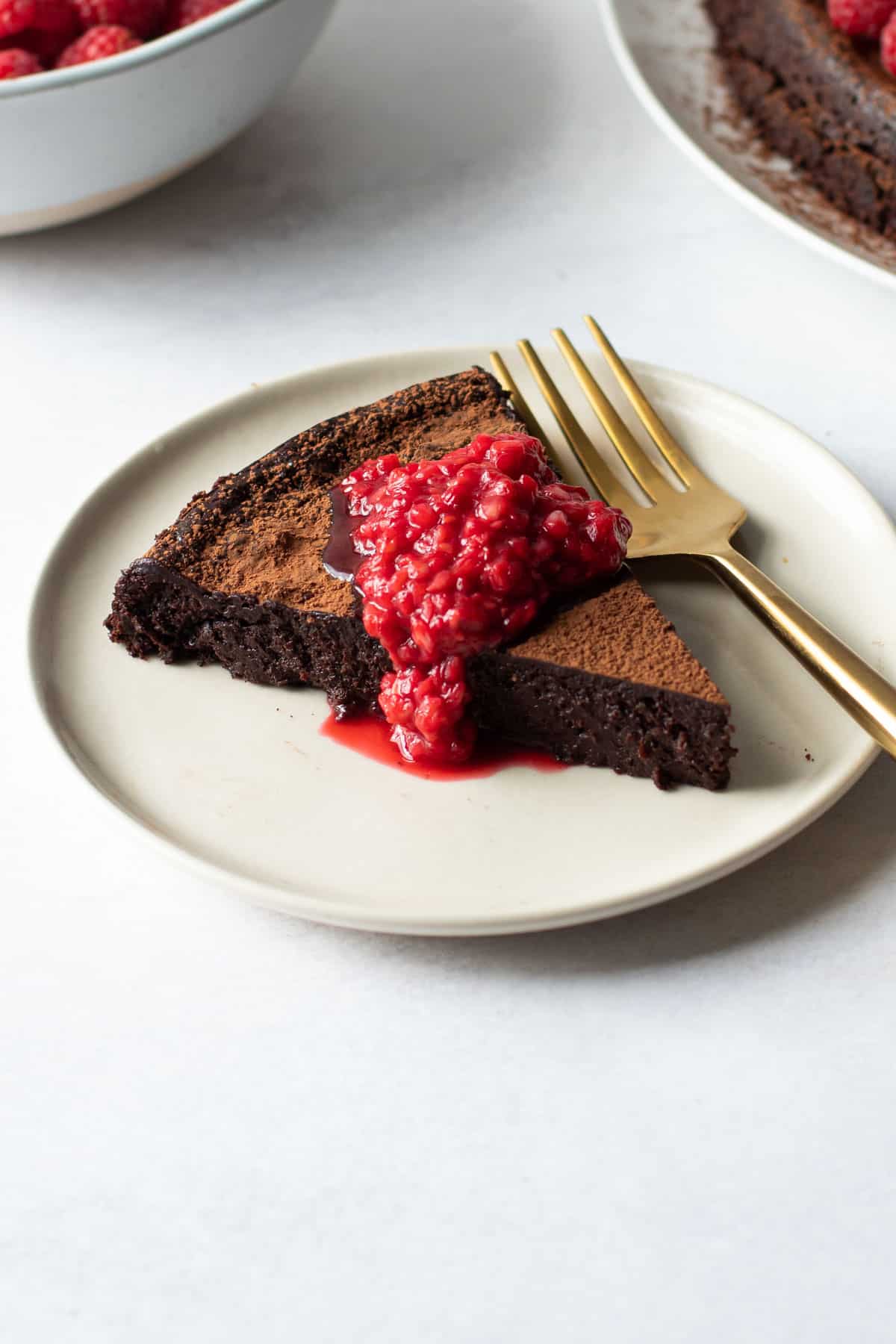 Paleo Flourless Chocolate Cake: Rich and decadent this Flourless Chocolate Cake is easy-to-make and so delicious. Made in under 35 minutes, without any refined sugars or gluten, this is the perfect cake to make whenever you need that chocolate fix!
Dairy Free Hot Chocolate: If you have 5 minutes, and a few pantry staples you can have this delicious dairy free Hot Chocolate in your mug warming you up, right now! It's so much healthier than anything from a packet and so much tastier.
Pin it for later: