We are no doubt, right in the middle of winter, and while you may be itching towards spring, there is likely not a ton of seasonal produce in sight! This month we're still needing cozy, comfort food dishes but just maybe lightening things up might help us pretend spring is near. Here is a seasonal list of What to Cook in February!
Our Must-Make Recipes this February
As February rounds the corner, we can now feel it deep in our bones…the winter will be around for a while longer. Many are wary of the cold or battling S.A.D, if you are in a cool climate, and the reality is that winter has likely felt really long at this point. So we're still cozying up in our kitchens when we can, and enjoying the best of the comfort foods of winter.
And if you are wondering if we've included some sweets for a sweet little holiday that comes this month, we did! Scroll to the bottom for some of our favorite chocolate heavy recipes to make this February.
Seasonal Market Finds
Lemons
Oranges
Grapefruit
Broccoli
Cabbage
Cauliflower
Fennel
Root Veggies (Beets, Celeriac, Turnips)
Leeks
Sweet Potatoes
Potatoes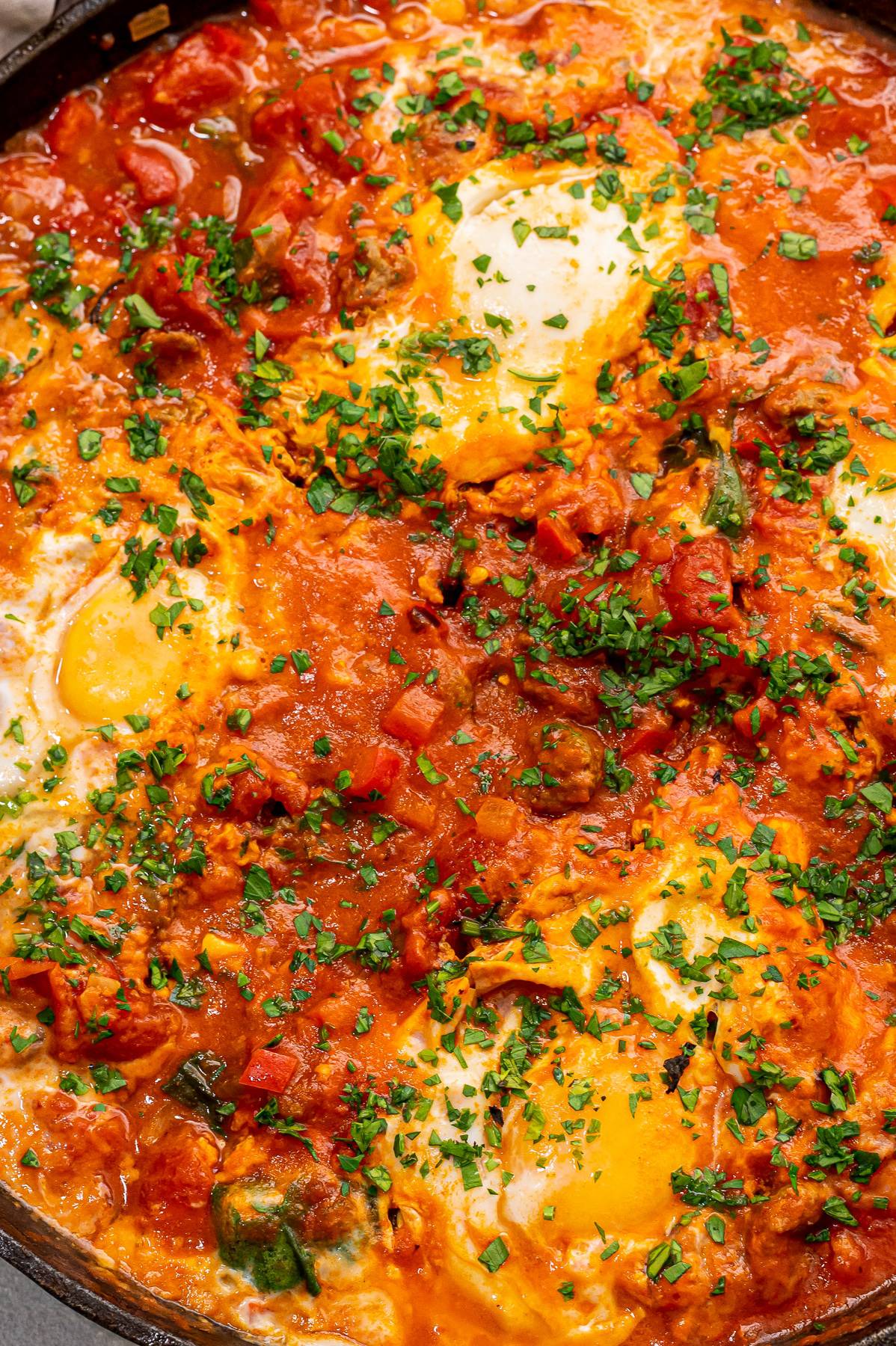 Shakshuka: Nothing says warm and comforting like this tomato-based baked egg dish that makes for a super delicious breakfast (or dinner).  It's paleo, whole30, gluten-free, and packed with flavor! It's a one-pan dish that requires minimal cleanup!
How to Make Sweet Potato Toast: Sweet potato toasts are easy to make, nutrient-dense, and there are so many options to shake up your toast topping game. Sweet potato toast is a great fiber-rich, gluten-free, Whole30 approved, and vegan healthy toast replacement! PLUS, they are super easy to make!
Lemon Poppy Seed Overnight Oats: Make this for a bright start to a morning that doesn't involve any cooking. It's creamy, full of citrus and poppy seeds, and packs a lot of fiber into your breakfast.
Mediterranean Veggie Fritters: Looking for a dish that is packed with heart-healthy veggies? These Mediterranean Veggie Fritters are loaded with Mediterranean flavors, and are gluten-free, vegetarian, and paleo-friendly!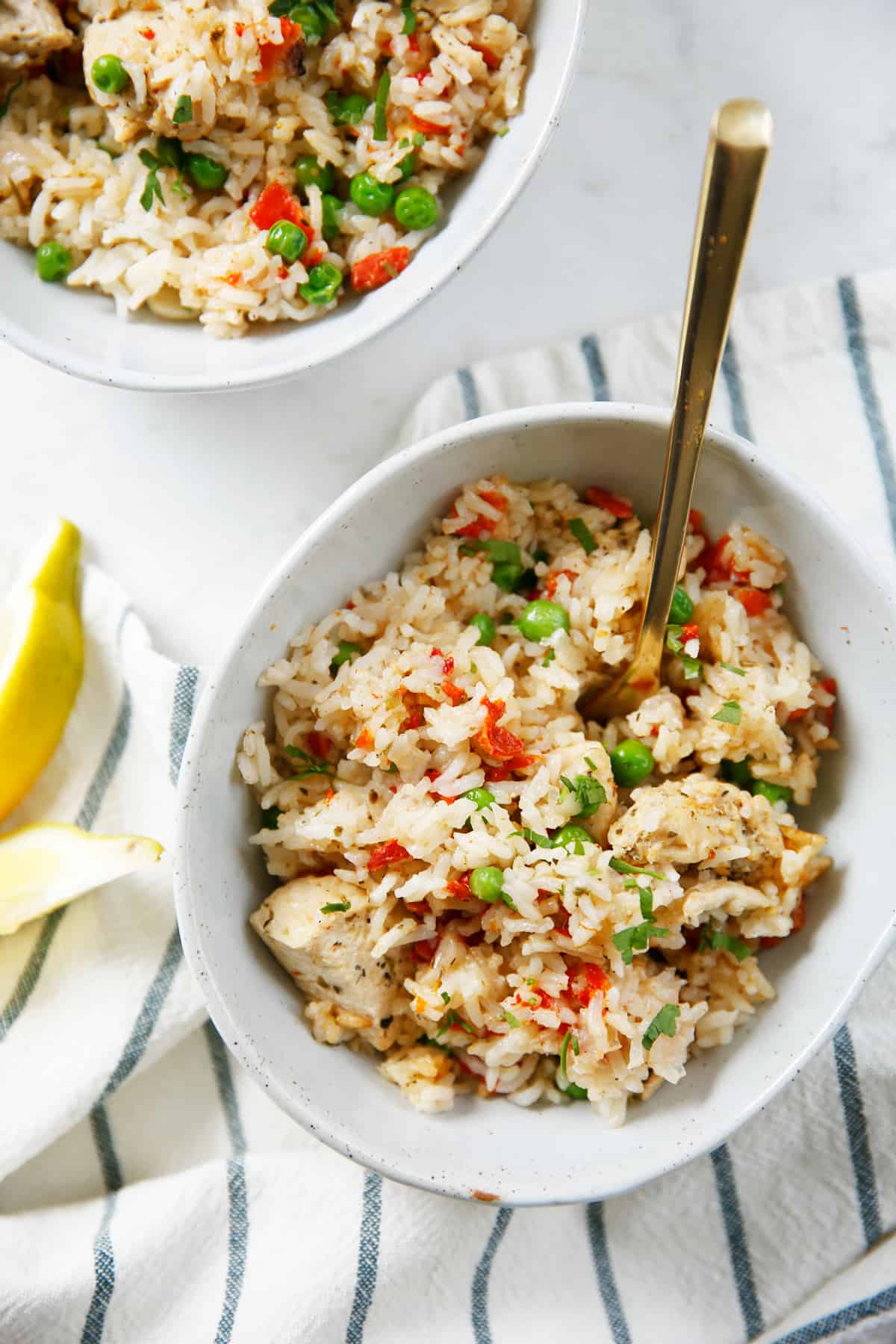 Instant Pot Italian Chicken and Rice: Cozy and comforting, this dinner is an easy-to-make meal that the whole family will love. Made with a few simple whole ingredients and a zesty Italian flavor, this healthy dinner will soon be a family favorite.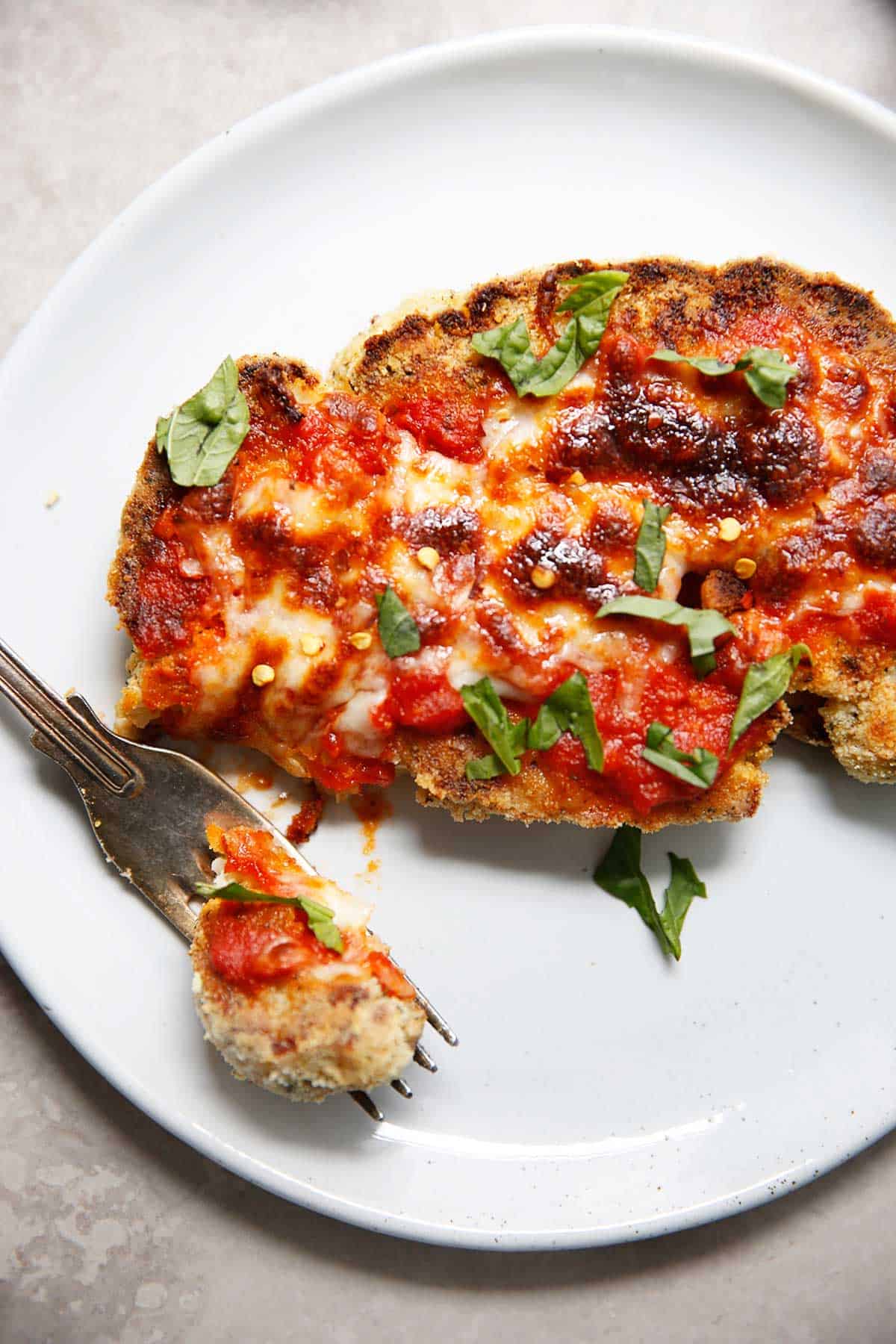 Cauliflower Parmesan (Gluten Free): Looking for a hearty meatless monday recipe? Breaded cauliflower steaks made into a classic Italian dish is one that even the meat lover will enjoy! It's gluten-free, grain-free, vegetarian, hearty, and so delicious!
Sheet Pan Curry Chicken and Vegetables: The crunch of pine nuts, the touch of sweetness from the raisins, plus perfectly cooked veggies and chicken loaded with curry spice makes this a delicious sheet pan dinner that will impress anyone!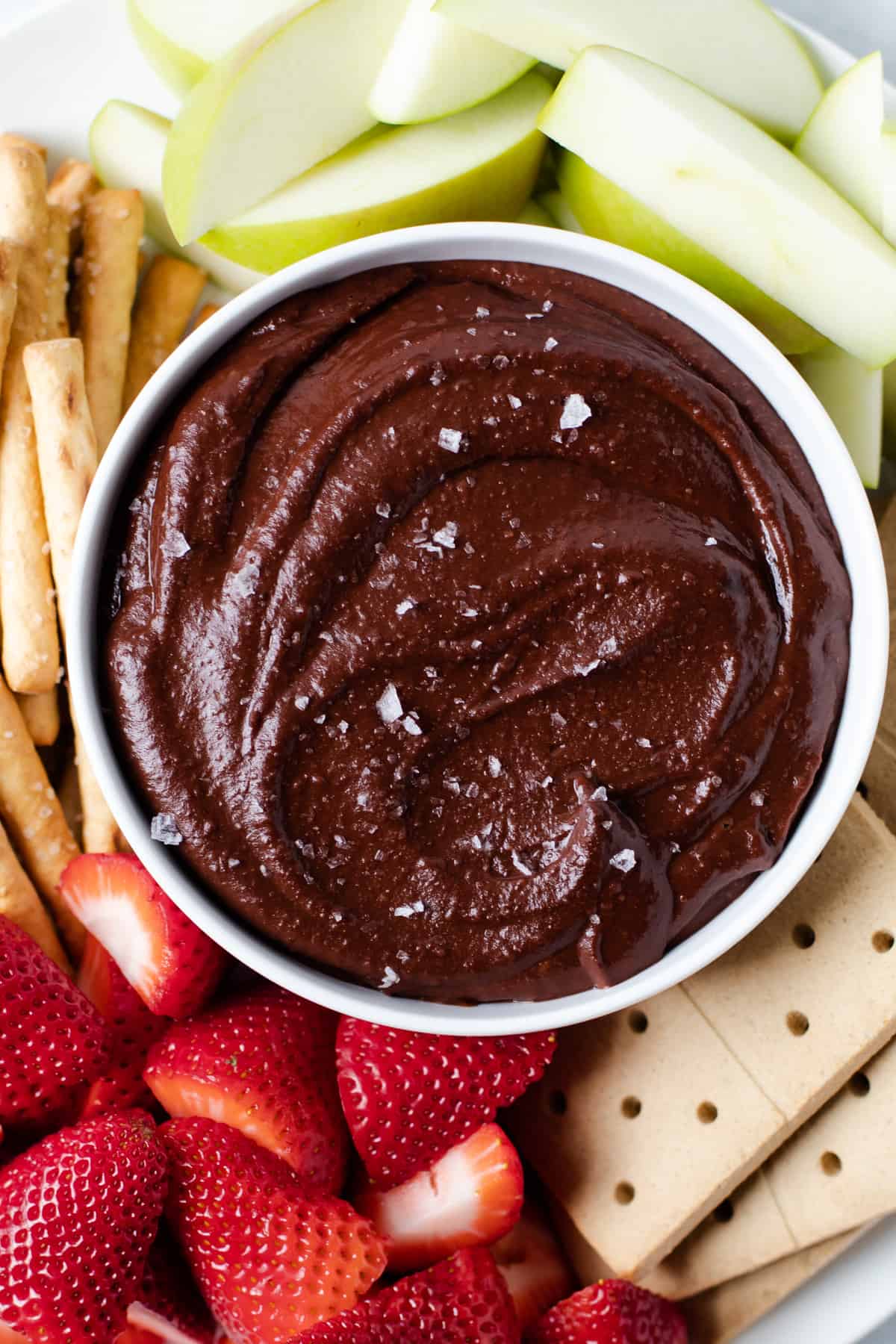 Healthy Chocolate Hummus Dip: A kid-friendly healthy chocolate dip that is perfect to serve this month!
Paleo Dark Chocolate Cupcakes: Everyone needs an amazing chocolate cupcakes recipe, and this one is ours! These Gluten-Free Chocolate Cupcakes are moist with a deep chocolate flavor and simply delicious. They're also dairy-free and made without any refined sweeteners. Grab a bowl and a whisk and head straight to the kitchen to whip some up!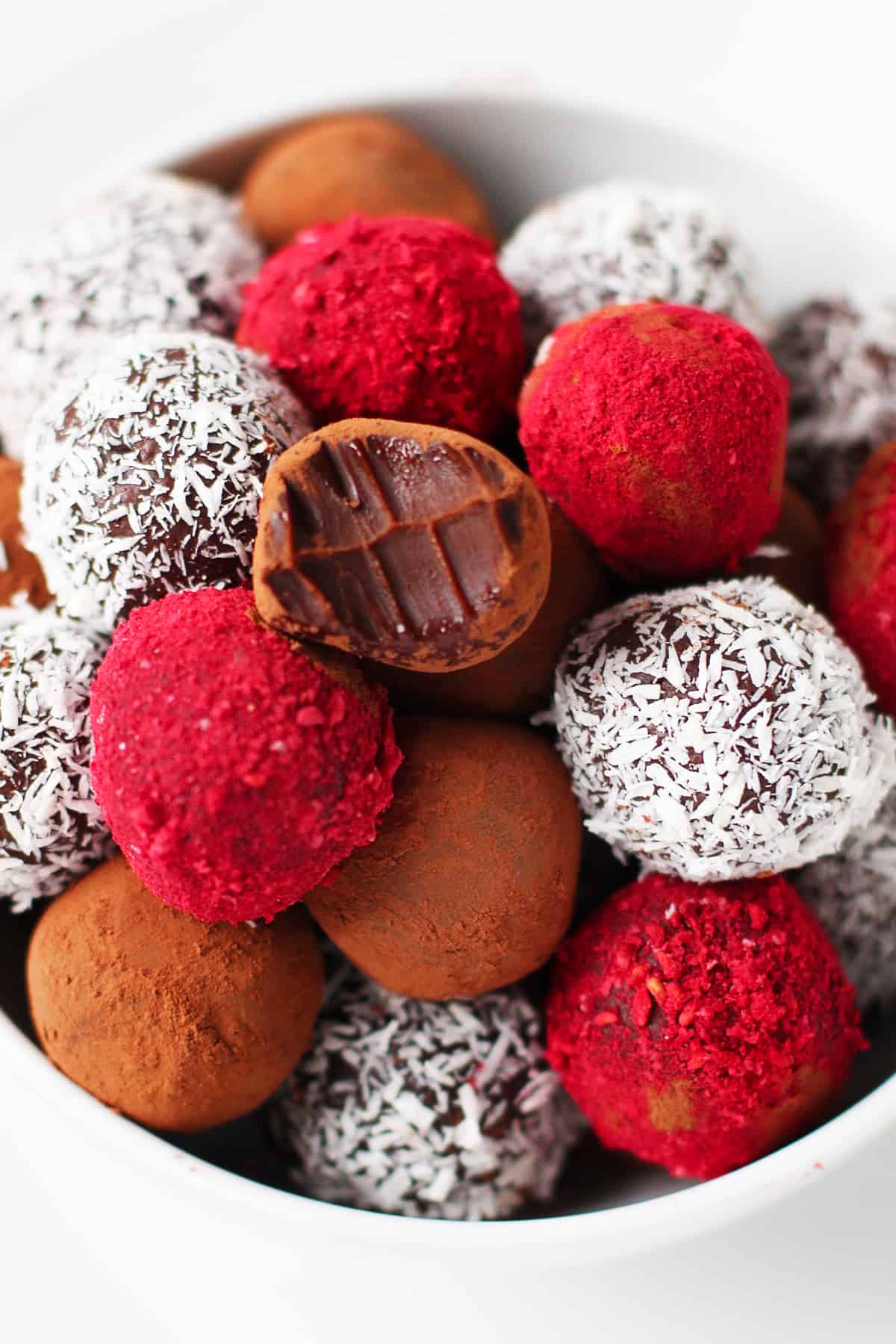 Paleo Chocolate Truffles: Where healthy meets chocolate, these Paleo Chocolate Truffles are made with a few simple ingredients and are down-right delicious. This decadent chocolate treat is simple to put together but looks stunning! Aside from being Paleo Friendly, these truffles are also vegan and don't have any added refined sugars. Make these for that certain holiday for lovers, or really anytime of year!
Pin it for later:
---
0 comments
February 1, 2021
This website may at times receive a small affiliate commission for products that we shared with you in our posts. Although we may receive a commission for linking certain products, there's no additional costs to you and all of our opinion and suggestions are 100% our own and unbiased. That's our promise to you!
Subscribe to get our FREE clean eating guide!
Join our email list TODAY to start recieving our newsletter weekly, access to exclusive content and deals, *and* a FREE complete 24-page clean eating guide!