2020 is coming to an end! This year has been a strange one, and we aren't sad to see it go. But we also are trying to lean into some of the silver linings from the year, and one of them has been (for better or worse) that we've all been cooking a lot more!
I'm so grateful to have been a part of your adventures in your kitchen all year long! So, thank you from the bottom of my heart! Your comments, emails, messages, tags on social media — I see them all and I absolutely love it! I can't wait to continue to see what you're cooking up from the website, and for a better 2021 together! We have challenges, new series, new articles, and of course amazing new recipes coming your way. I am really excited for 2021 here on LCL! Make sure to scroll through and see which recipes you've made and loved, and get ideas for which you plan to try in the upcoming days or weeks!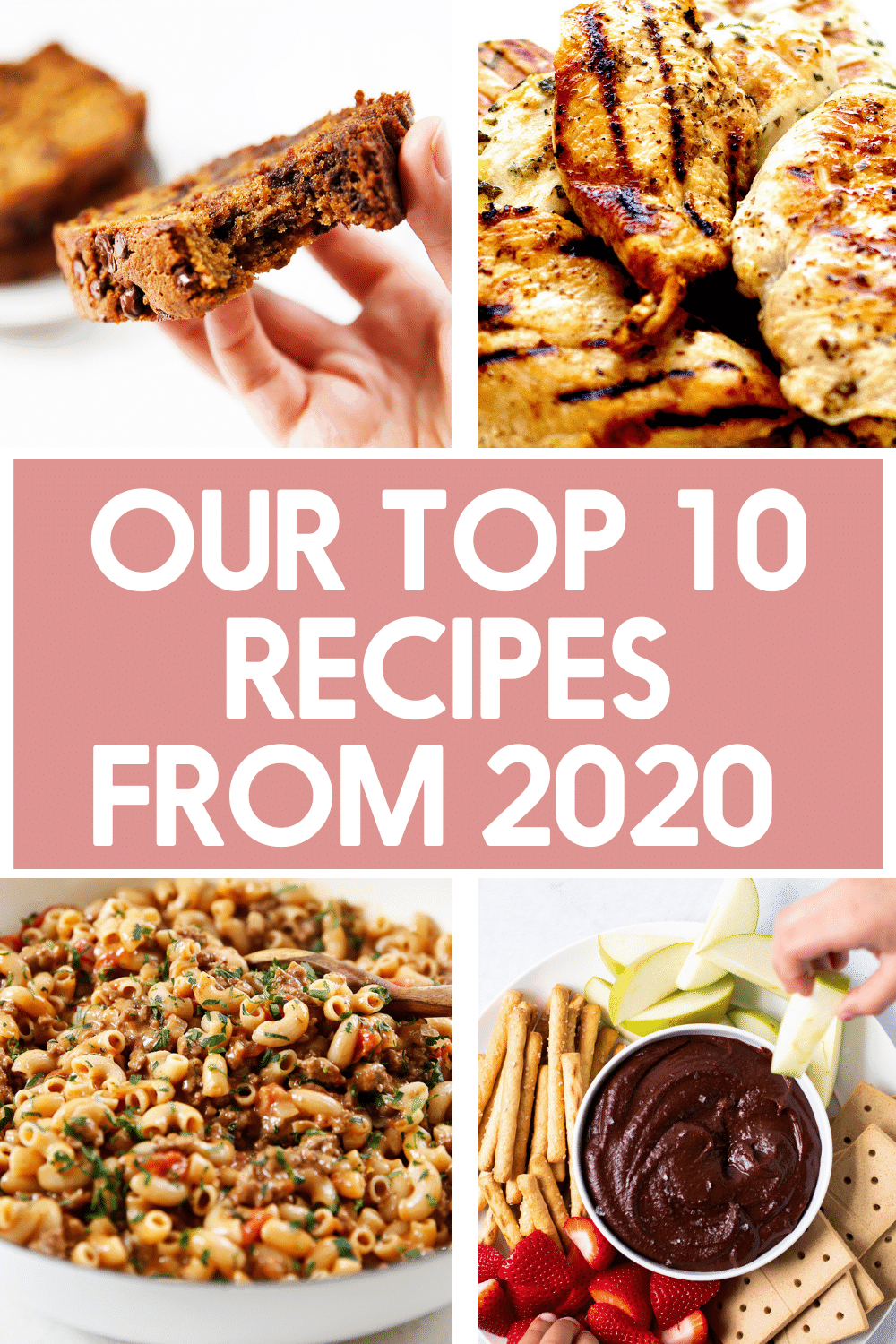 The Top 10 Recipes from 2020!
These recipes were such a big part of your homes in 2020, and nothing makes me happier! And if you want to take a walk down memory lane, here is the 2019 top recipe list!
---
1. The Best Baked BBQ Chicken Breast: This recipe truly does makes the best baked BBQ chicken breasts and we're so glad you agree! This is currently the most popular recipe on the site consistently since it was published! It's one of those easy-to-make-any-night-of-the-week recipes.

2. Gluten-Free Banana Bread: This recipe became super popular at the start of the shutdown. Everybody turned to cozy comforting recipes, and we are so glad we were able to bake this along at home with you. We received so many tags and photos of people at home, staying safe, baking up all the gluten-free banana bread, and it's a memory we'll always remember.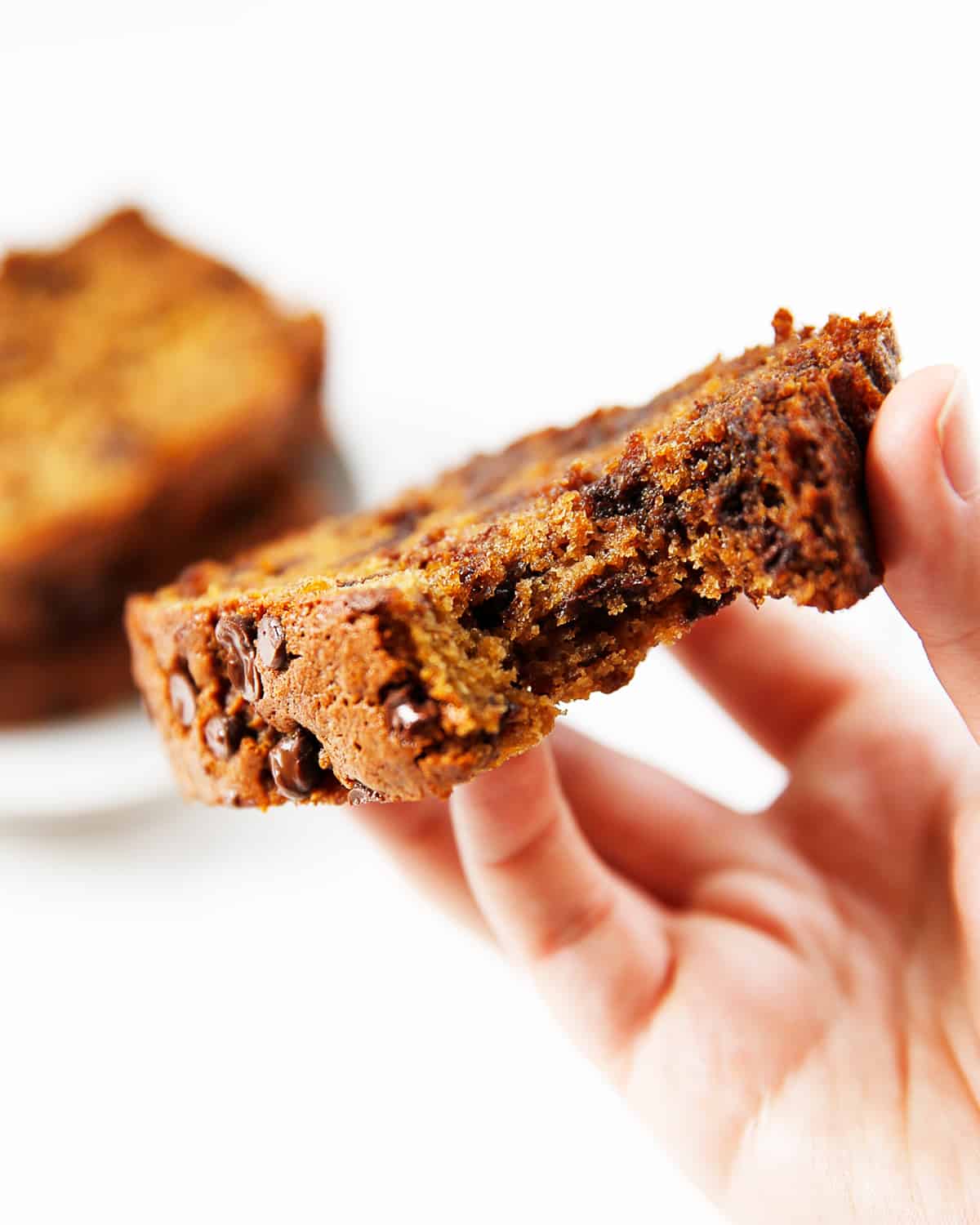 3. Healthy Hamburger Helper: A nostalgic but also a darn-good recipe…this one was also a favorite of ours! It checks all the boxes: simple to make, using staples you likely already have at home and one the whole family will love! We see this recipe being a favorite for years to come.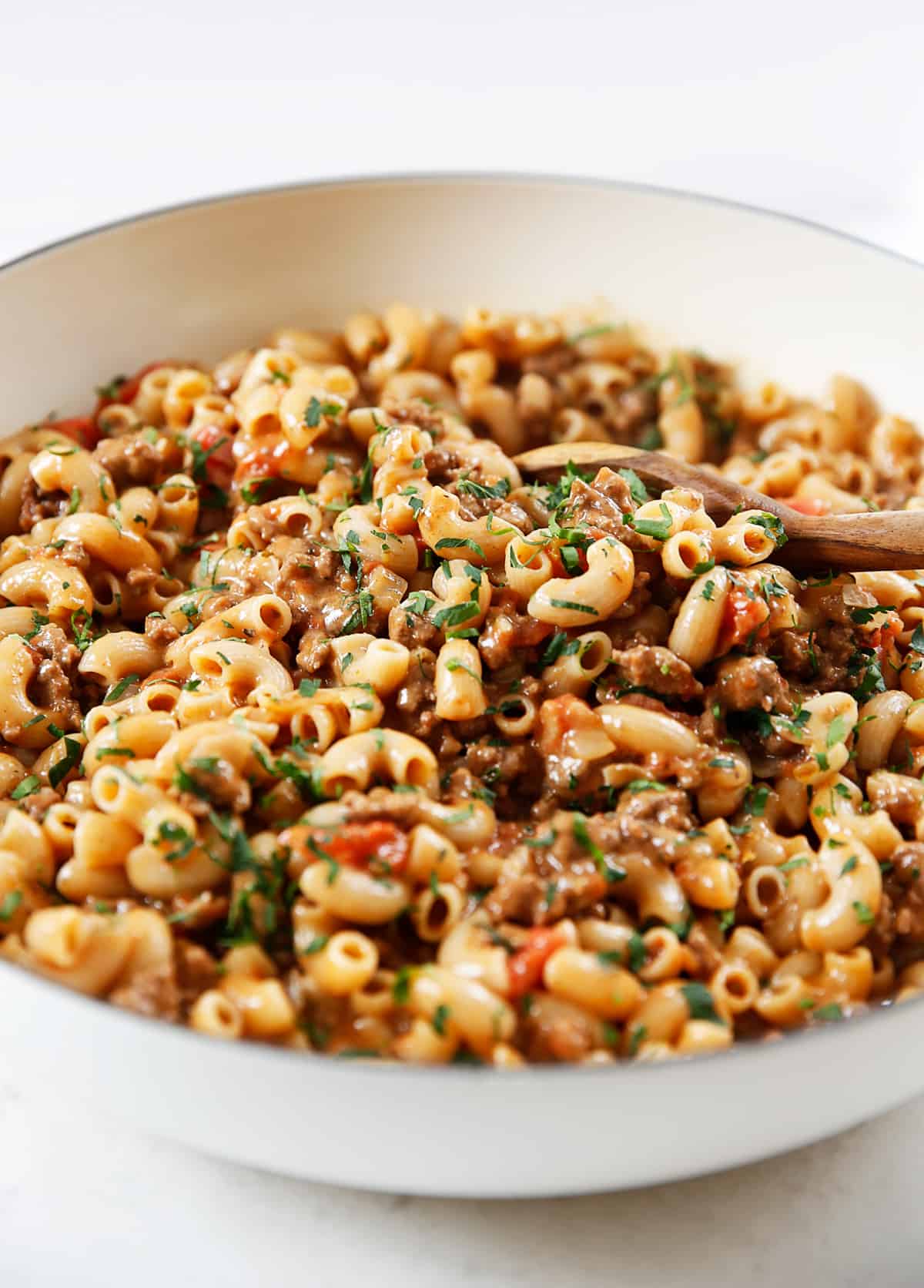 4. Five Chicken Marinades (Freezer-Friendly): Not going to lie, this one was a lot of fun to put together! We loved all the marinades so much, and judging from its popularity–you did too! This post was also really fun to research and share all we learned about the in's and out's of marinating chicken.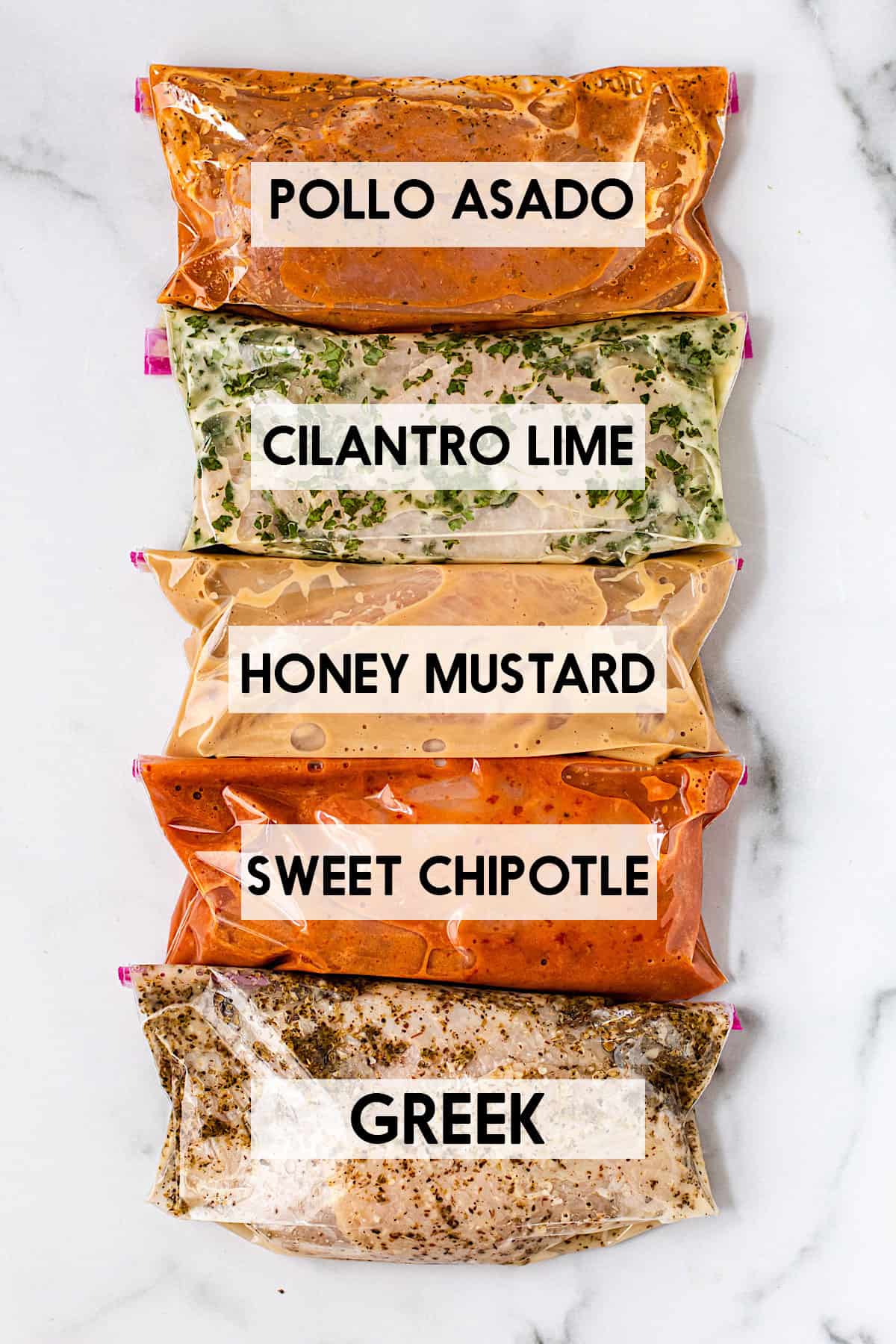 5. How to Cook Frozen Chicken Breasts in the Instant Pot: For a few years, many of you reached out to us asking how to cook frozen chicken in the Instant Pot and we were skeptical. It was because of your constant requests that we got to researching and it turns out, cooking frozen chicken breasts in the Instant Pot results in some of the best-cooked chicken breasts we've ever had. Seriously. So thanks for encouraging us to get to work figuring this out! We also cooked A LOT of chicken that month, between this recipe, and the above chicken marinades recipe.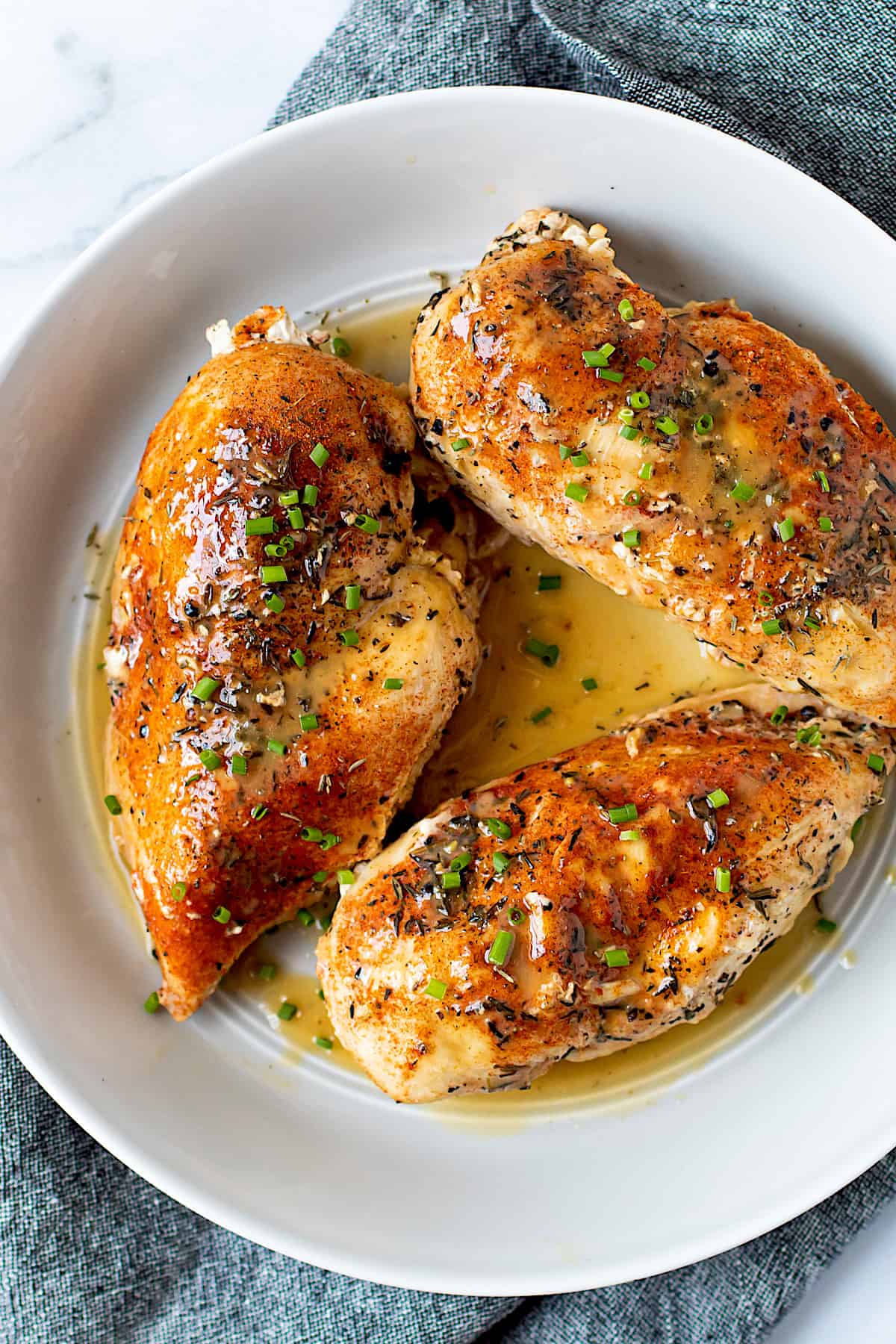 6. Healthy Turkey Bolognese: Honestly, this is one of those recipes that started out way different than how the final version came out. We love it when that happens. Initially, we set out to make a classic bolognese, but ended up instead switching things up at the very end on a whim and had to start back over again with new photos and a new recipe and new post because we decided we wanted this to be a healthier quicker version of the classic dish, but one that still had all that meaty delicious flavor. This recipe did not disappoint, and it was worth all the effort that went into developing it and re-doing it after our gut told us to switch it up.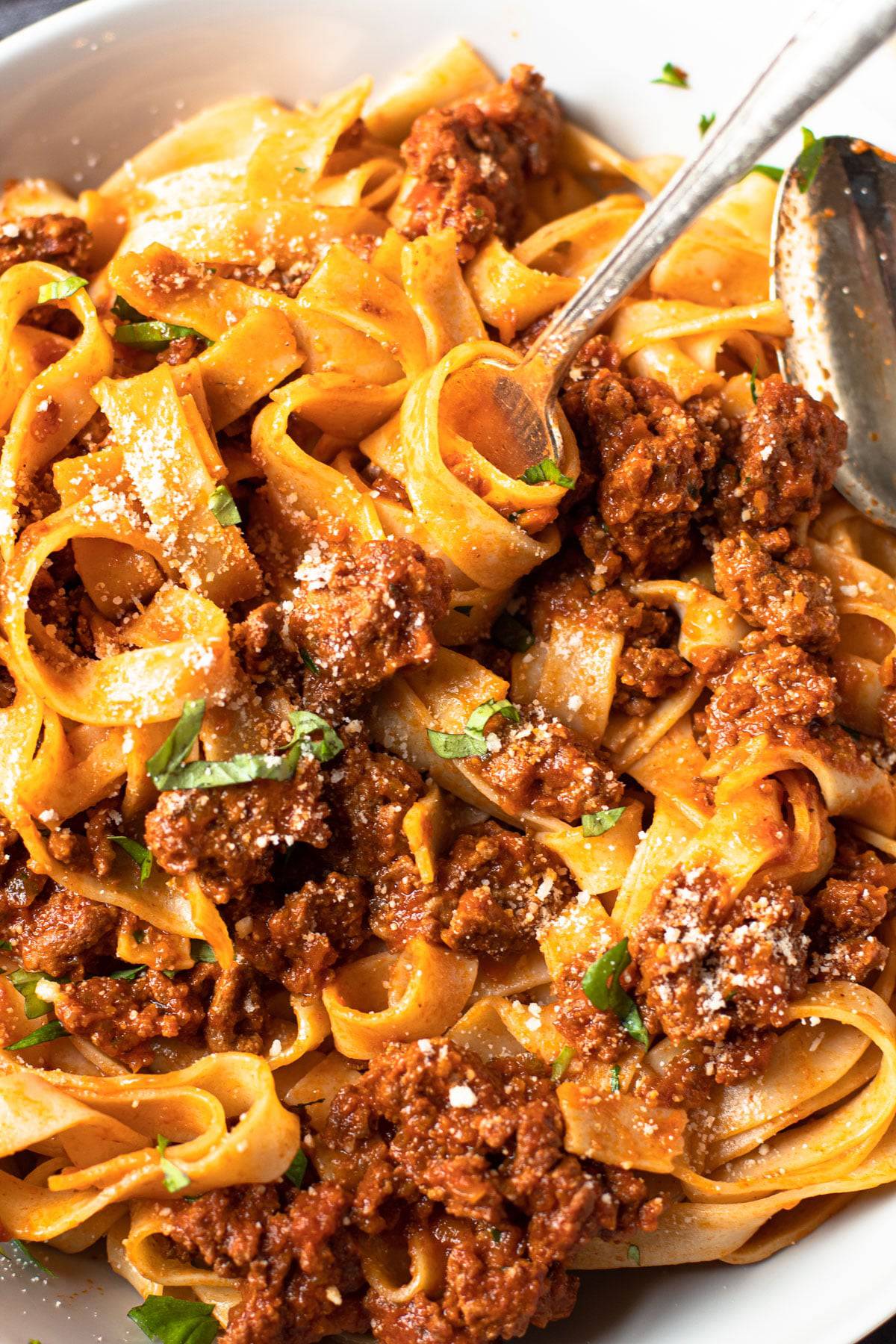 7. Instant Pot Pot Roast: Everybody who has tried this recipe, has loved this recipe. And we agree—this one is a winner! Strangely, pot roasts can often come out dry in the Instant Pot…so we set out to make sure our version was seriously tender and flavorful and we're so glad you all love it too!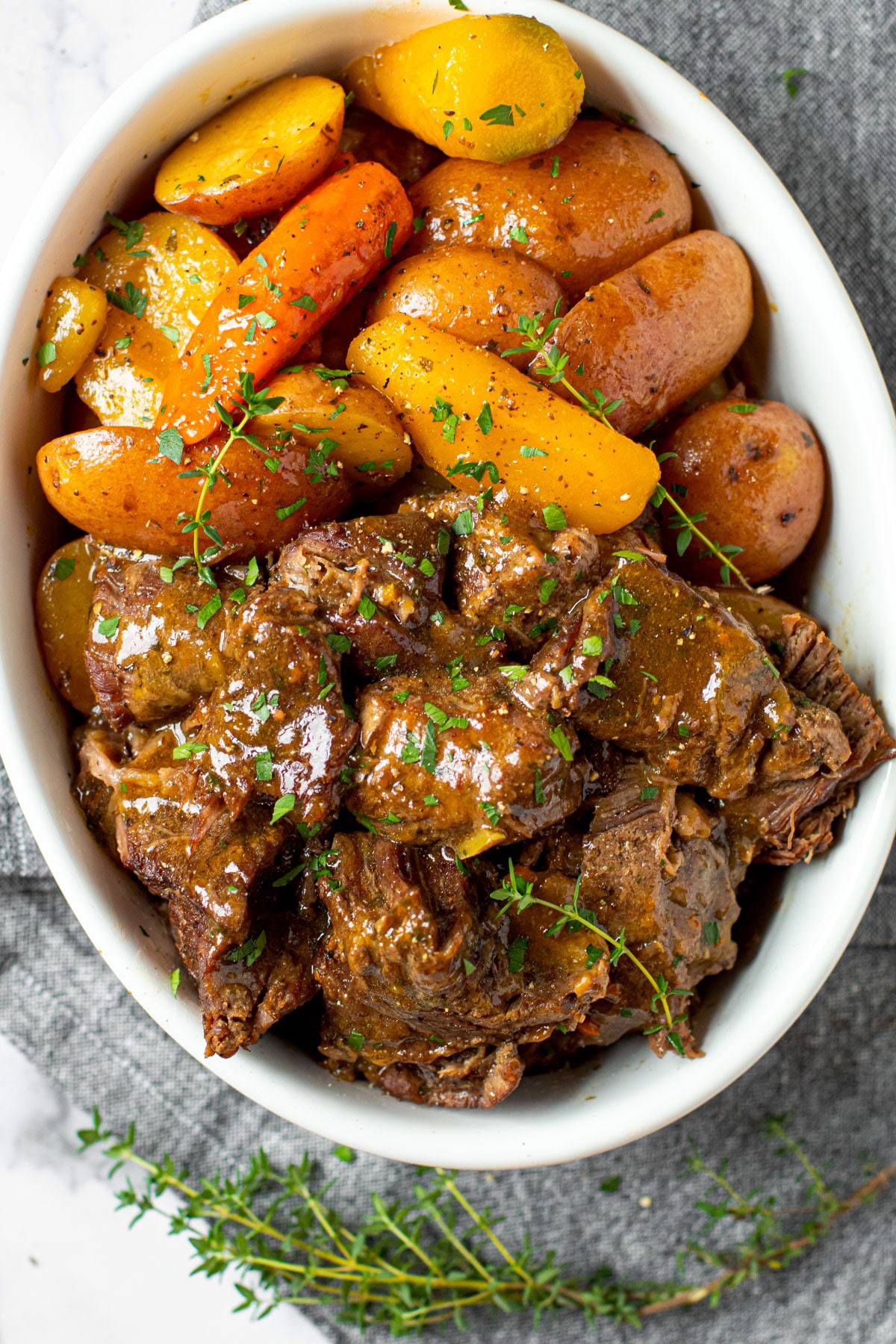 8. Baked Maple Dijon Chicken: Our 4th chicken recipe on the list, so it's clear to see what you all love! This recipe is another in our long term series of utilizing the ubiquitous staple: chicken breast. But we set out to provide you with instructions on really how to cook it properly so it actually tastes good, and doesn't dry out!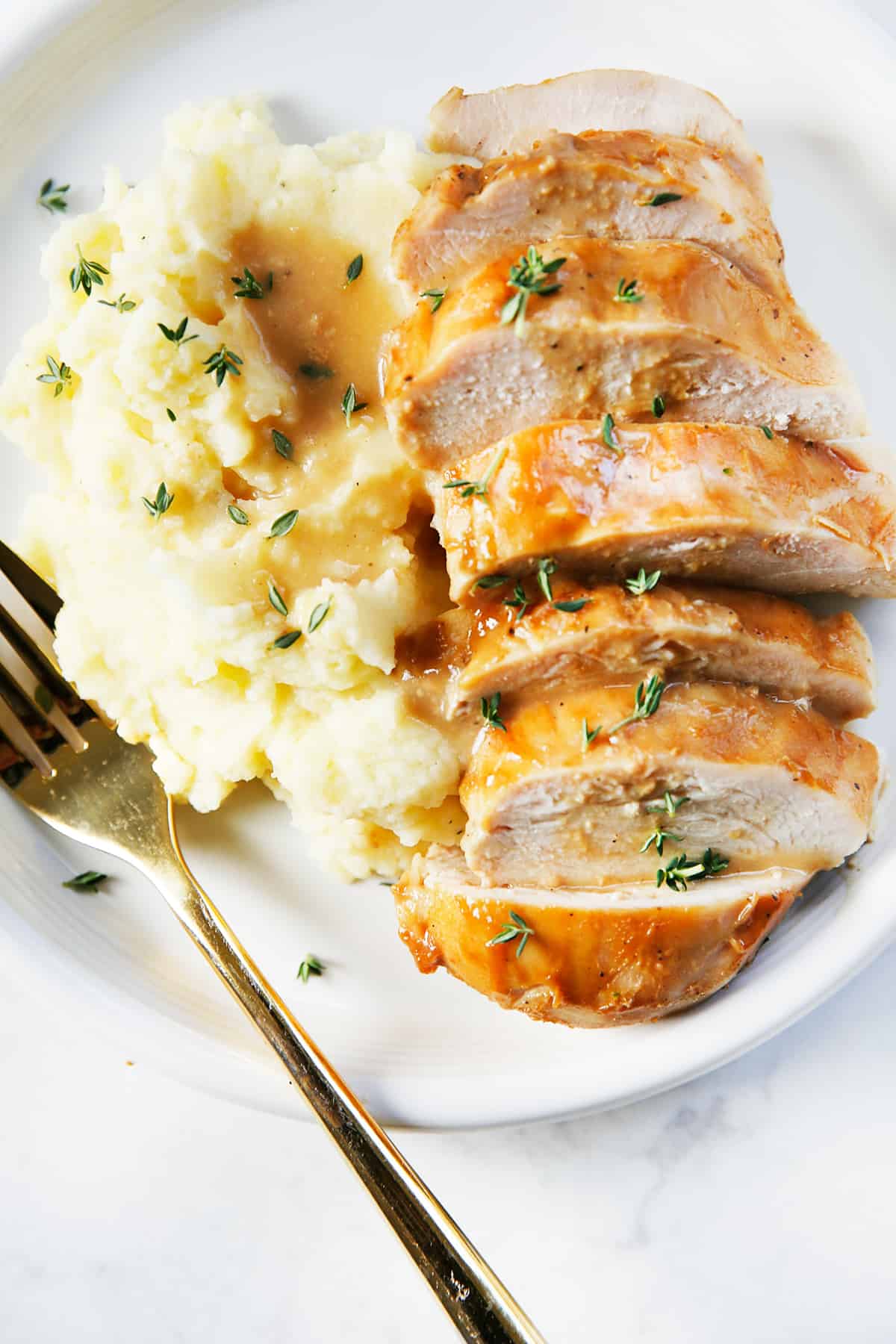 9. Healthy Chocolate Hummus Dip: We took to our kitchens to make our own version of TJ's famous chocolate hummus dip, but made with healthy ingredients. This recipe is SO GOOD, and it's no surprise it's on the list this year! It tastes a little bit sinful, but really it's made with wholesome ingredients we all can feel good about serving up our family!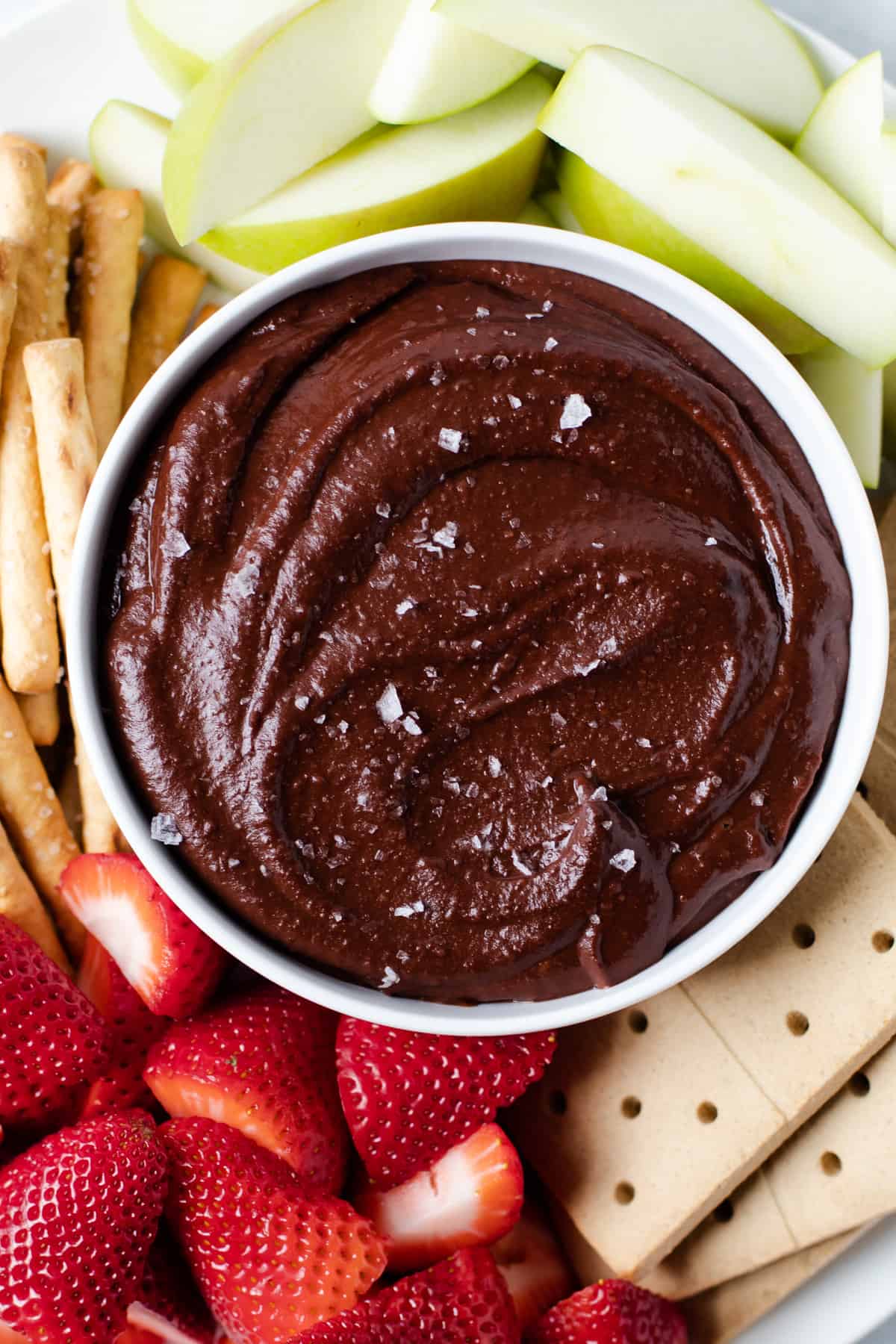 10. Gluten-Free Spiced Apple Bread: We made a lot of loaf cakes this year, but this one had our hearts. Made from oat flour and coconut flour, it has a ton of apples for moisture and a lovely fall spice blend that I know will be in our yearly rotation of recipes to make each fall. Nothing makes us happier than knowing you all agreed that this bread was pretty awesome, too.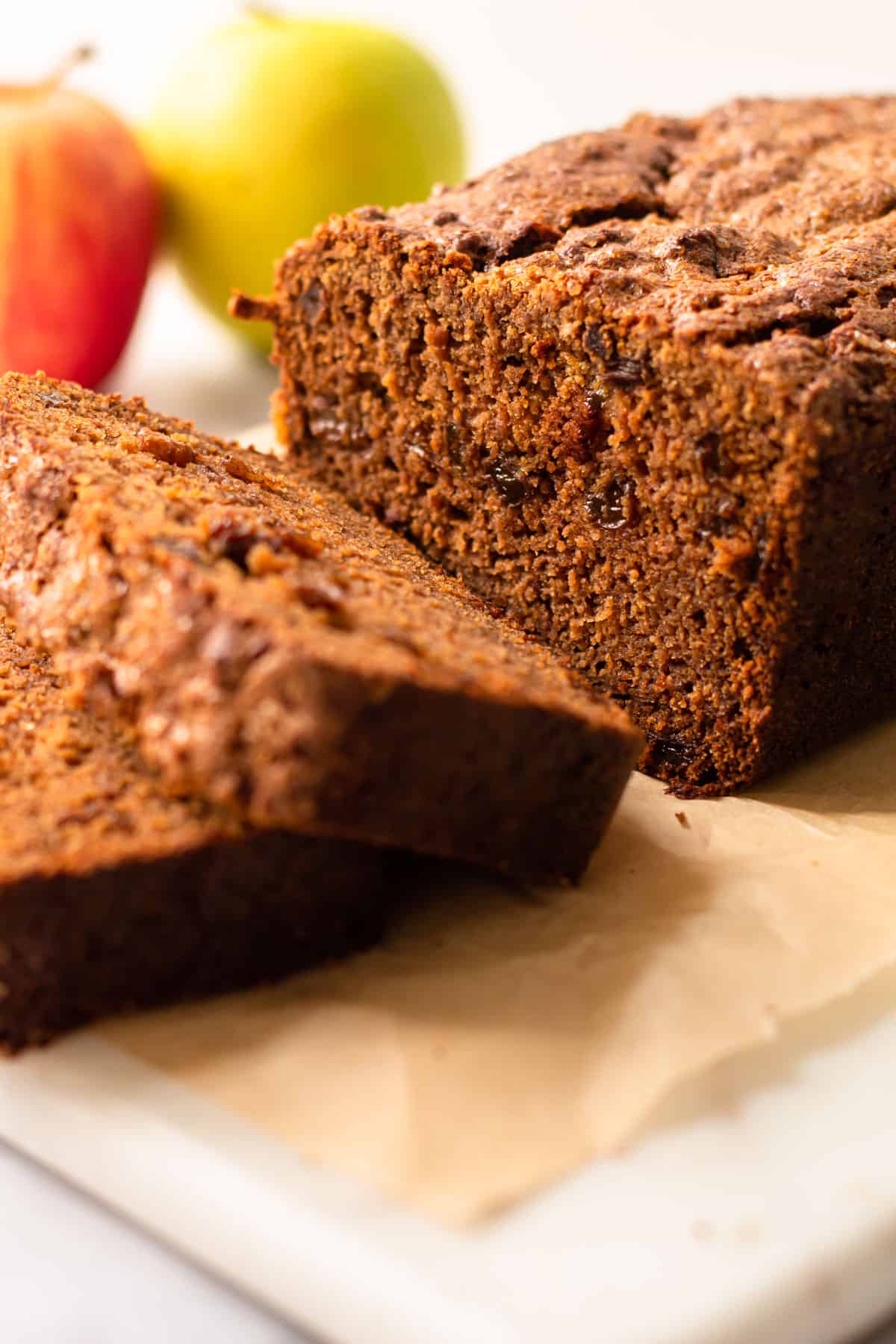 P.S. Your star ratings and reviews at the bottom of the most mean the world to me and are invaluable for our community.
Lexi's Favorite Recipes from 2020
I thought I'd quickly add a list of a few of my personal favorite recipes from this year. It was not easy to pick just 10!
Most Popular Lifestyle Posts from 2020
This year obviously I was focused a lot on the newest addition to our family, and I am so honored sharing my journey has been helpful to you! I look forward to sharing more content for babies and kids as it evolves here! There was also a lot of focus on cooking and making the most of food this year, and I'm here for that as well!
A few other personal favorites: The Case Against Multitasking, We Need to Talk about Greenwashing, The 11 Kitchen Essentials We Actually Use Daily, and 10 Easy Fruit and Vegetables to Grow.
Happy New Year, everyone!