2019 is coming to an end! The end of the year is always a whirlwind with holidays and New Year's, and I'm so grateful to have been a part of your celebrations this holiday season and all year long! So, thank you. From the bottom of my heart! Thank you for another wonderful year together as a community. I can't wait to continue to see what you're cooking up from the website and the cookbook, and for an amazing 2020 together! Make sure to scroll through and see which you've made and love, and which you plan to try in the upcoming days or weeks!

The top 10 recipes from Lexi's Clean Kitchen in 2019
I am so happy these were so loved in your homes this year!
How to Cook a Whole Chicken in the Instant Pot: This recipe has consistently been in our top 10 all year! And for good reason: it walks you through how to make the juiciest whole chicken right in the Instant Pot. It tastes just like a rotisserie chicken you buy at the store, only you get to control the ingredients! It's largely hands-off cooking time and the chicken is so juicy! This chicken is perfect to serve as is for dinner, or you can use for meal prep or for other chicken recipes.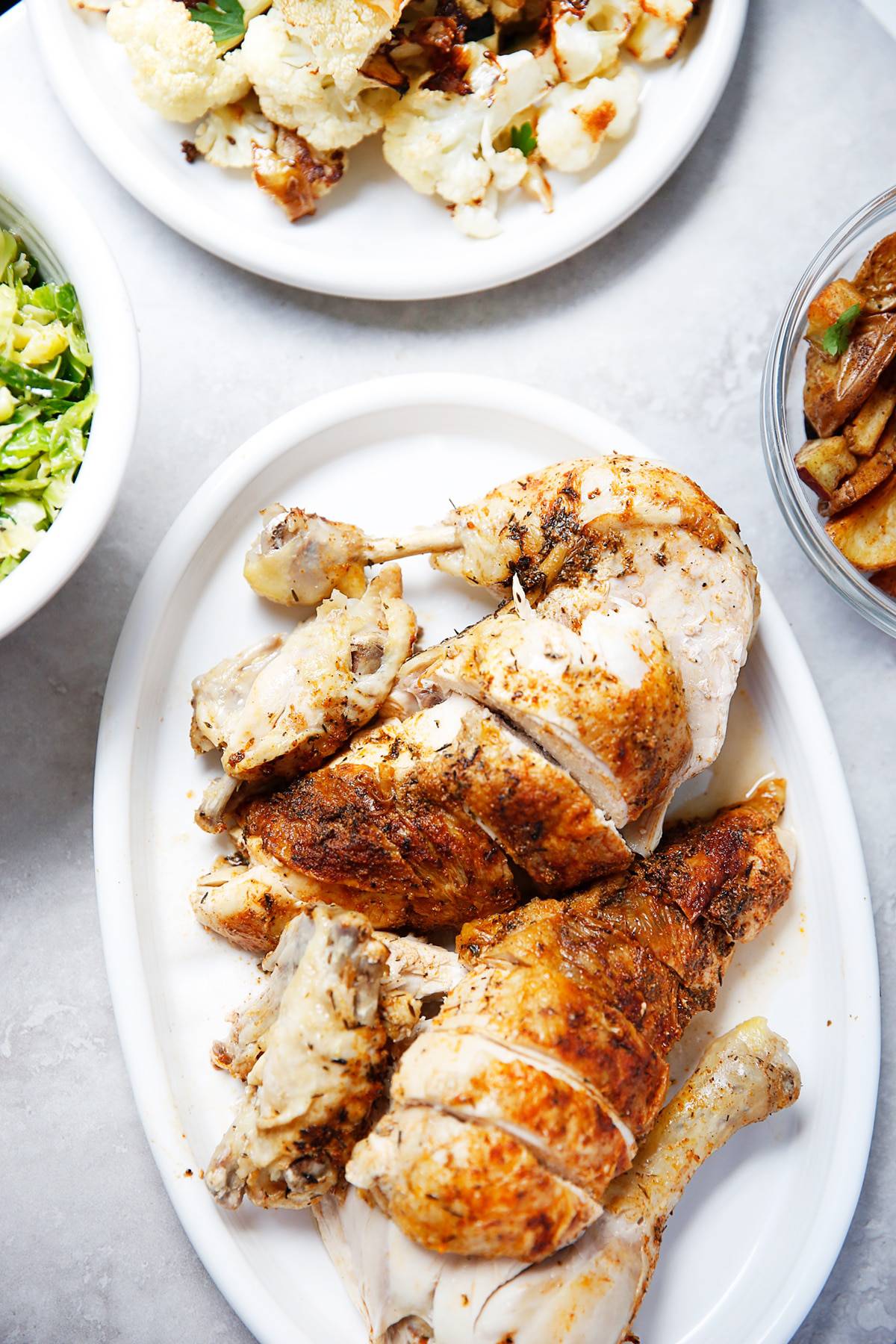 How to Make Trader Joe's Cauliflower Gnocchi: 2019 was definitely the year of Trader Joe's Cauliflower Gnocchi! Stores would sell out and people would endlessly talk about which store had it in stock. The downside was that because they were pretty new, not many people knew how to cook the gnocchi so they tasted good. Which is no surprise why my method of cooking them skyrocketed to the top of the list of most popular recipes. It's a quick weeknight meal on a budget and is a great gluten-free alternative to a classic gnocchi.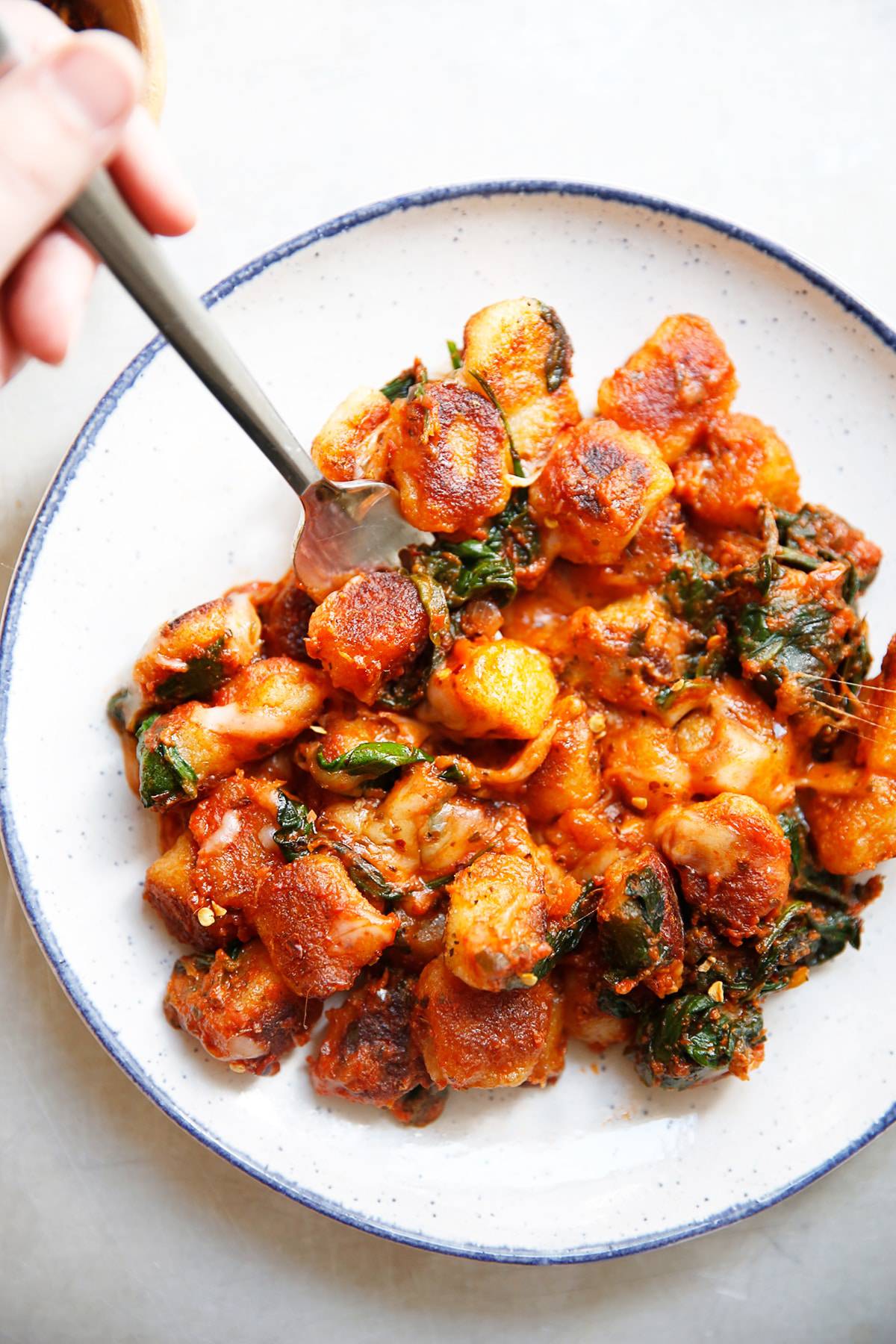 The Ultimate Guide on How to Make Oatmeal: This was the year of the oatmeal for Lexi's Clean Kitchen. We started sharing a few oatmeal recipes in 2018, and it turned out you all loved them so it was something we continued to share in all of 2019. This ultimate guide came about after we tested and tested all the different popular methods of making oatmeal, until we found the absolute best! We used both old fashioned rolled oats (on the stovetop and Instant Pot) and steel cut oats (in the Instant Pot) and perfected recipes that are great for a warm hearty breakfast or make ahead prep for the week!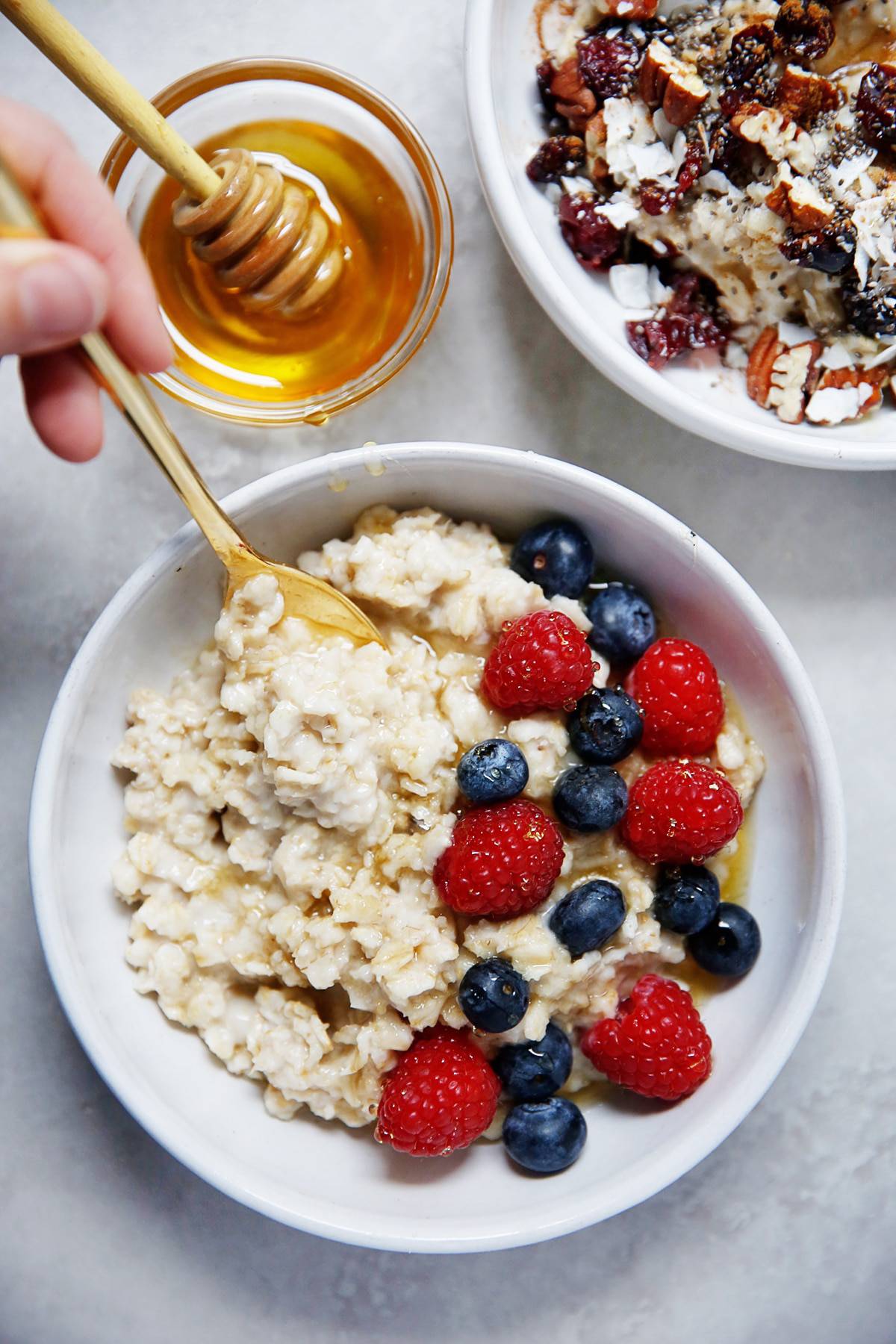 Gluten-Free Carrot Cake: The anticipation for this recipe was REAL when I shared the process on social media. This cake is so easy to make, has such classic flavors and is perfect to serve a crowd. This healthier, more nutrient-dense take on the classic carrot cake is gluten-free, dairy-free, paleo friendly and made without any refined sugars! Definitely the perfect cake to make for a celebration.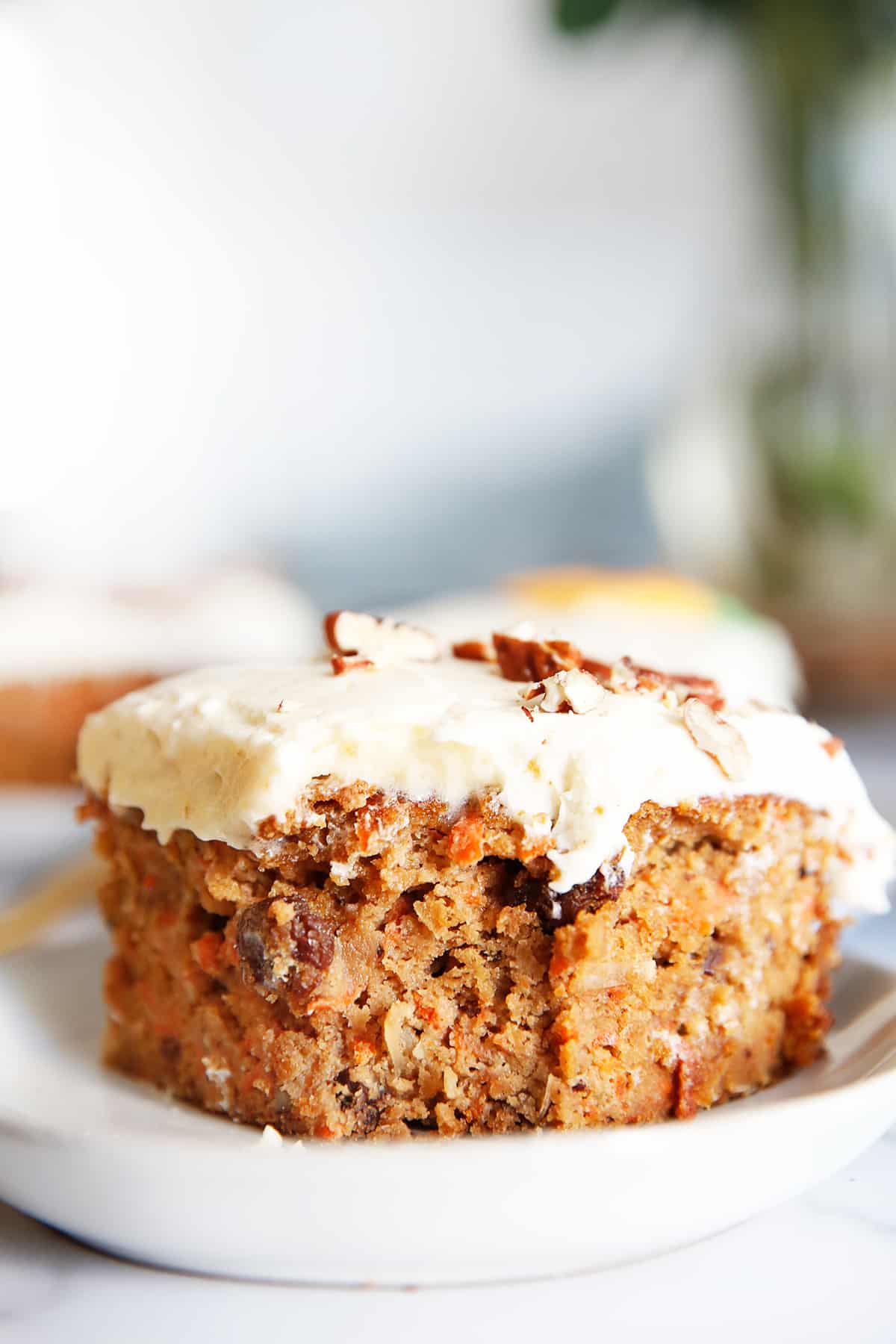 Pork Carnitas: We're glad this one is a favorite because it exemplifies why we love the Instant Pot so much (though we do give instructions for the slow cooker as well). This Pork Carnitas recipe is an easy and flavorful dinner or meal prep. It's Whole30, Paleo and Keto friendly and pairs with so many different sides (including this Healthy Cole Slaw recipe) that makes it a no-brainer to put on your cooking list now.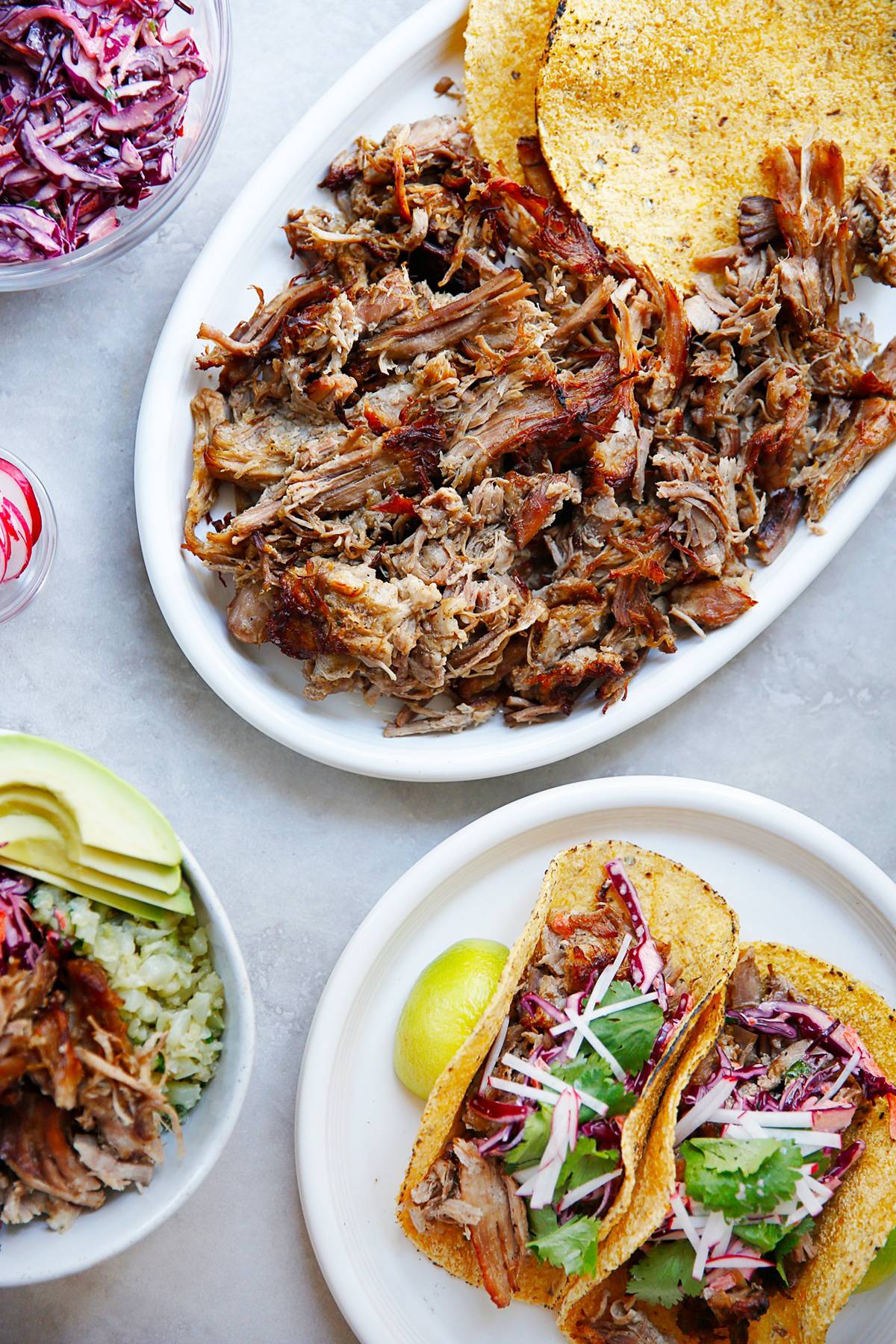 How to Make Coconut Milk Yogurt in the Instant Pot: This post was researched and tested extensively, so we're really happy that it was popular with you all! There is no hiding the fact that there are a few steps needed to complete this recipe, because after all it is making yogurt at home. But trust us when we say the resulting Coconut Milk Yogurt is so worth the effort. It's so incredibly delicious and creamy, it's super filling and only contains a very minimal amount of maple syrup. It's worlds-away-different from anything you'll buy at the store and you control the amount of sugar that goes in it! It's dairy-free and even compatible with low-carb diets. We are so in love with this dairy-free yogurt and definitely think it should be on your list to try if you haven't already!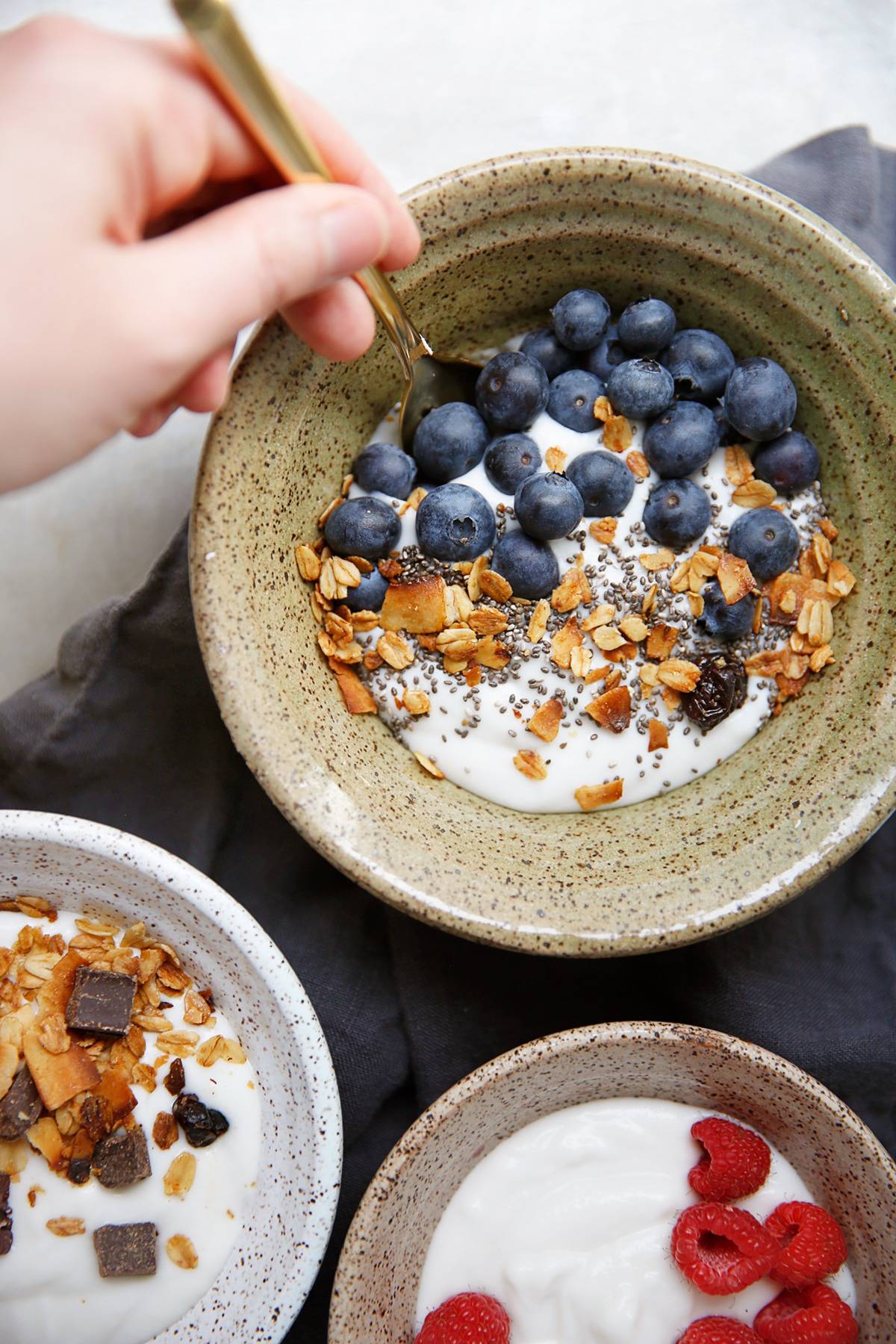 Sheet Pan Steak Fajitas: This recipe came about after I threw together dinner one night and decided it was defintely a recipe worth sharing. It is is a super easy weeknight dinner and a crowd pleaser: juicy steak tips roasted alongside classic fajita style vegetables! A set it and forget it dinner that you can customize for serving based off your own dietary needs.
Air Fryer Buffalo Cauliflower Nuggets: A popular recipe that came to me from my friend Gina Homolka's newest book The Skinnytaste Air Fryer Cookbook. These buffalo cauliflower nuggets made in the air fryer are downright addictive, with a crispy exterior coated in an easy spicy buffalo sauce. These easy vegetarian bites are gluten free and low carb, with an option to make it paleo and dairy free.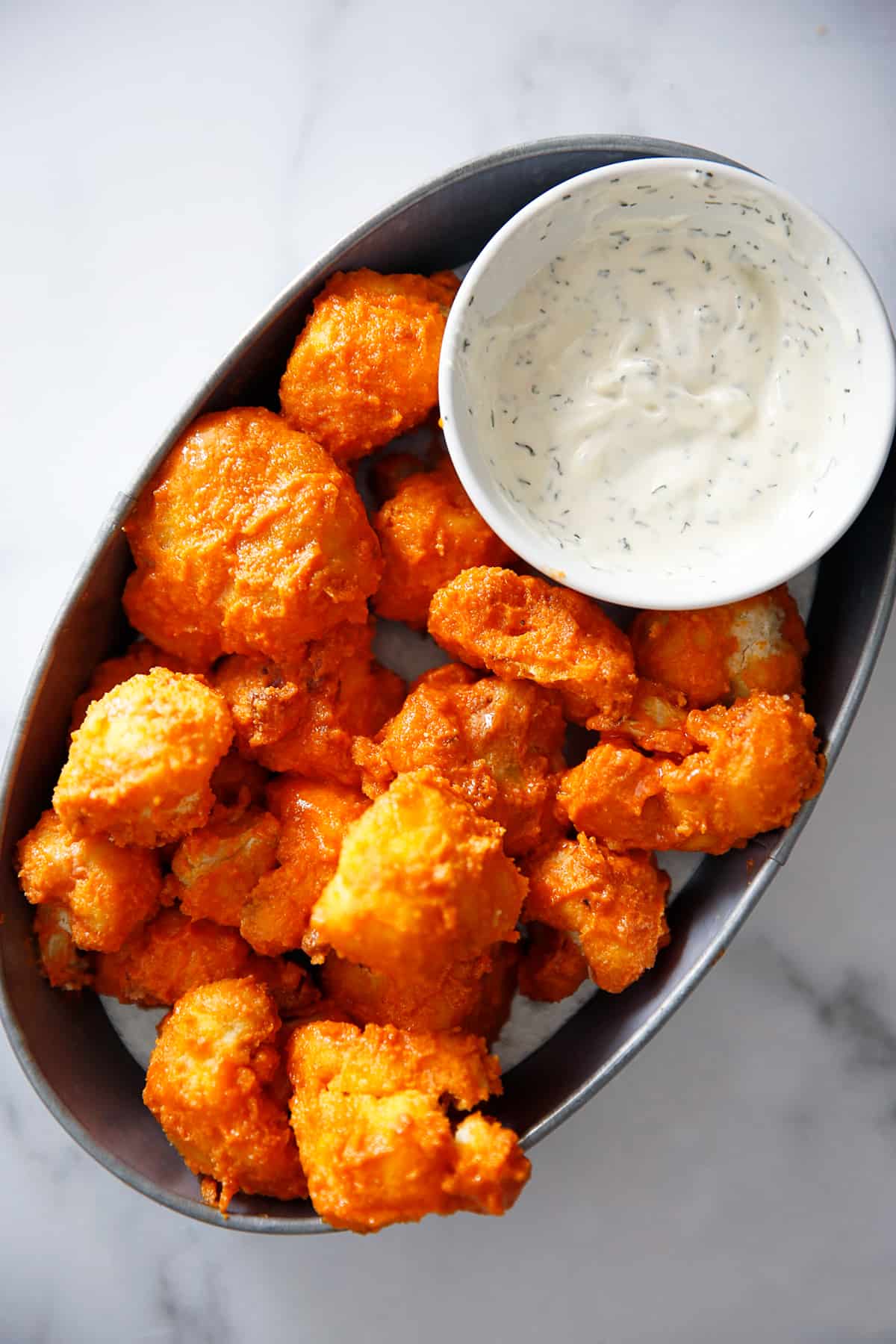 Cauliflower Hummus: As our third cauliflower recipe on this Top 10 list, it's clear you all love cauliflower! We have lots of renditions of recipes made using cauliflower (like this, this or this) but this one is a favorite because it really DOES NOT taste like cauliflower. This recipe is so simple to put together and is a great vegan and legume-free alternative to traditional hummus. It's Whole30, Keto and Paleo friendly and truly you wouldn't notice it wasn't traditional hummus.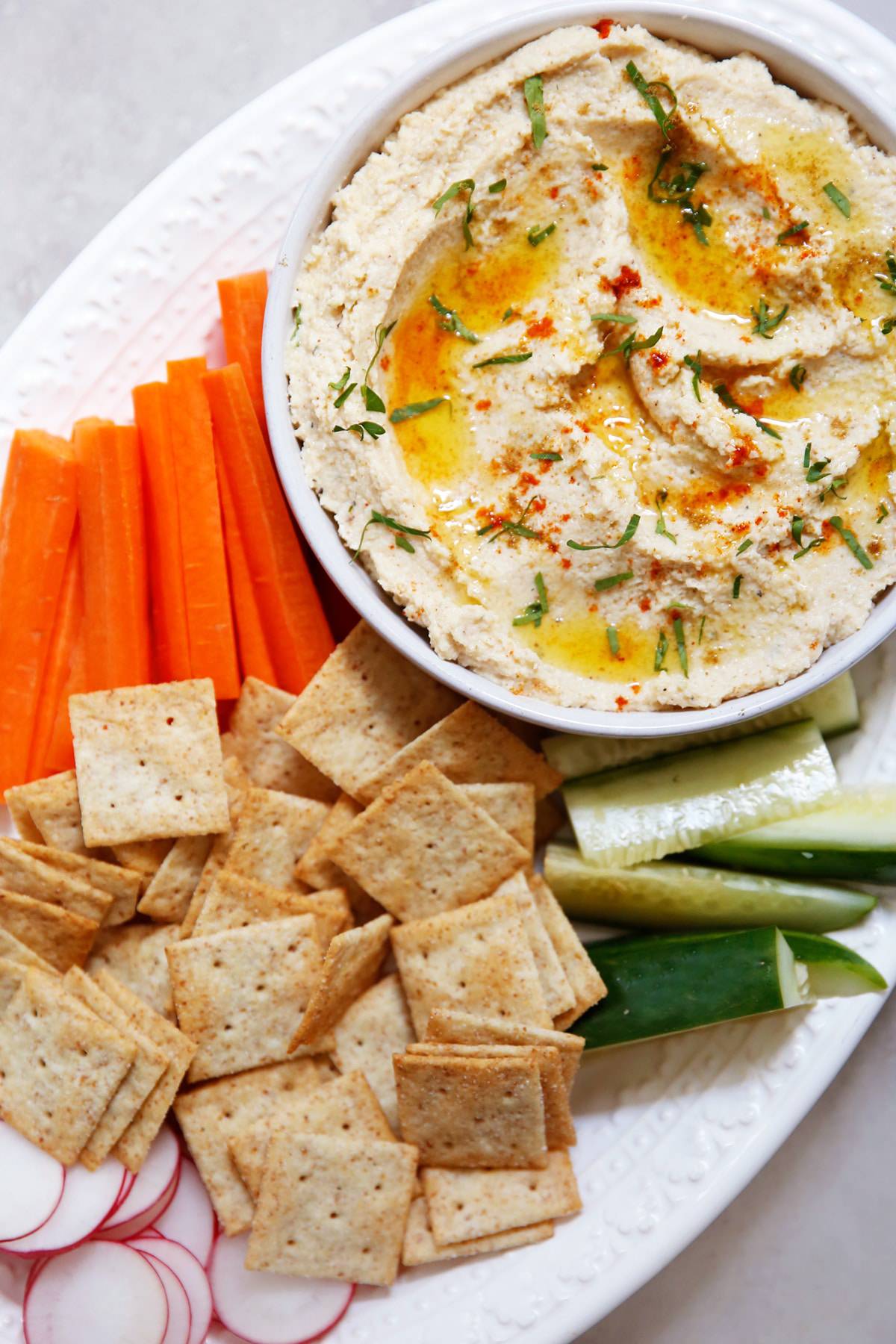 Instant Pot Balsamic Chicken: This was also one of our favorite recipes this year: a truly flavorful meal made all in the Instant Pot. It includes chicken breasts, perfectly cooked potatoes and braised kale in sweet balsamic glaze that comes all together for dinner without ever having to turn on the stove. It's also gluten-free, paleo, low carb and whole30 friendly.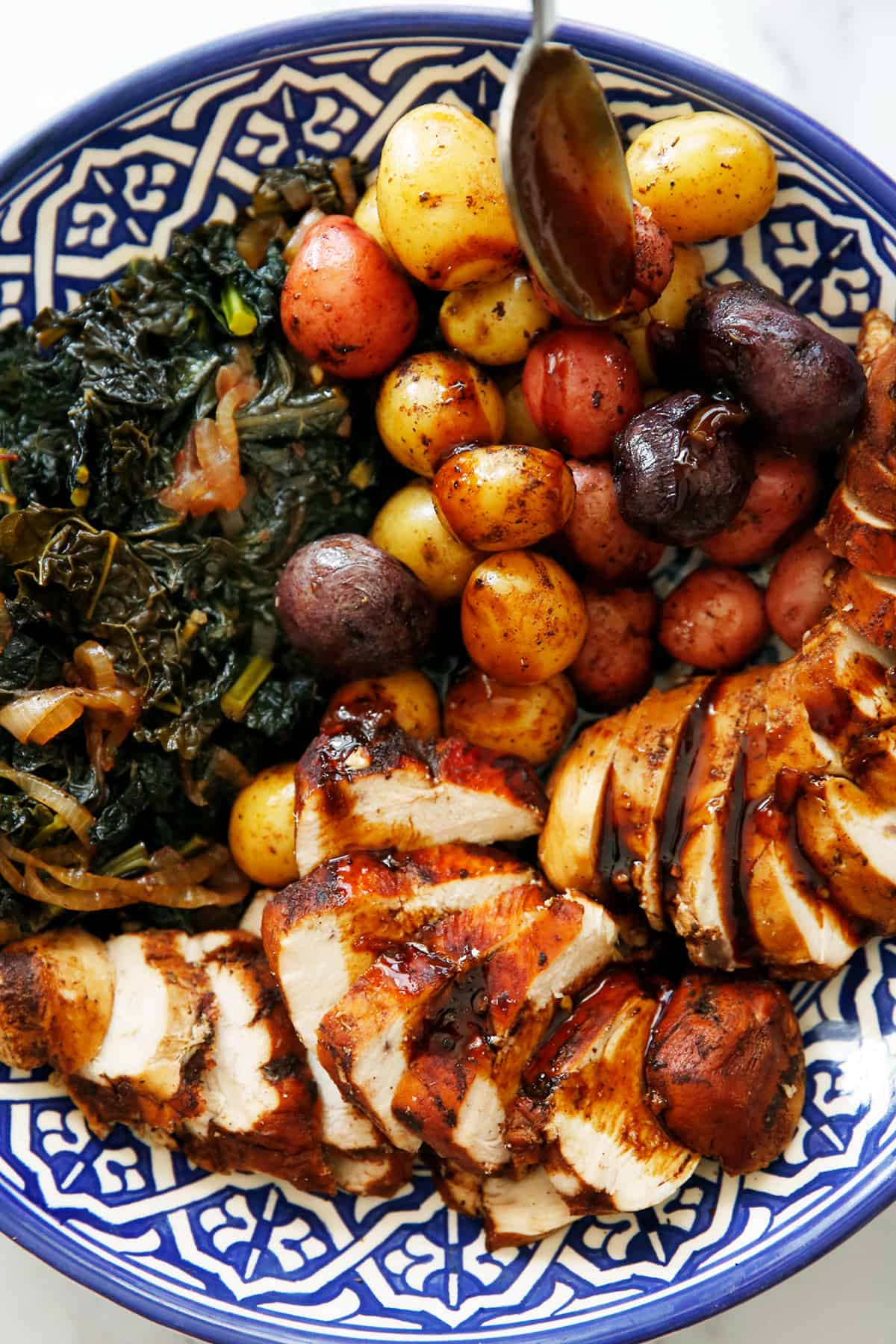 ---
Lexi's Favorites of 2019
I thought I'd quickly add a list of a few of my personal favorite recipes from this year. It was not easy to pick just 10!
Other posts (non-recipes) that I loved from this year:
0 comments
December 30, 2019
This website may at times receive a small affiliate commission for products that we shared with you in our posts. Although we may receive a commission for linking certain products, there's no additional costs to you and all of our opinion and suggestions are 100% our own and unbiased. That's our promise to you!
Subscribe to get our FREE clean eating guide!
Join our email list TODAY to start recieving our newsletter weekly, access to exclusive content and deals, *and* a FREE complete 24-page clean eating guide!