March is here and it means the seasons are changing, with the weather soon improving in many places and with it the desire to switch up your regular rotation of meals in anticipation of all things spring. Here is a seasonal list of What to Cook in March!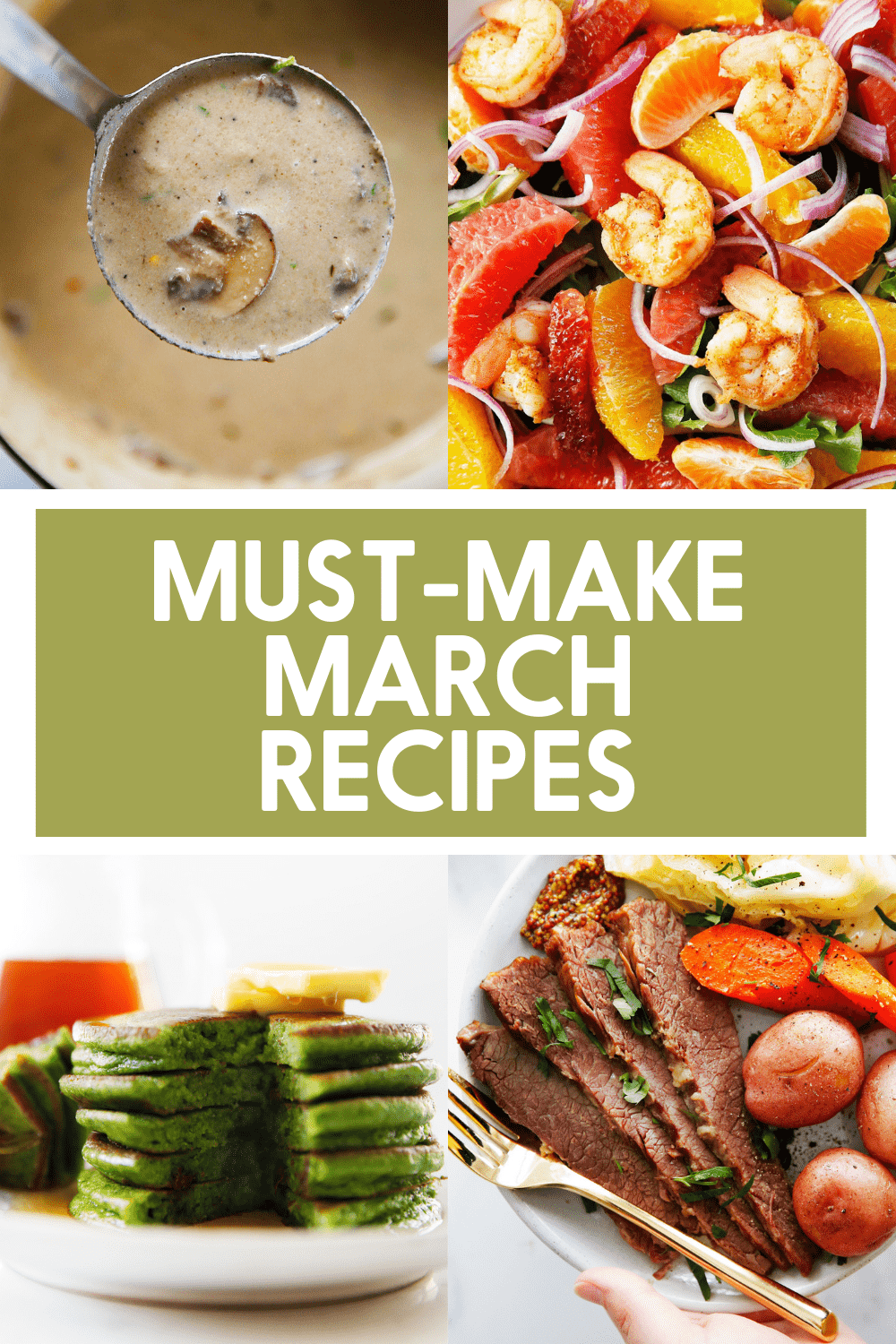 Recipes to Cook in March
Now that March is here, the itch for spring to arrive is real! The local produce is at its absolute barest in many colder regions, yet we can still find ways to enjoy what we do have. We're sharing a list of 10 recipes we are super excited to make and eat in March!
Seasonal Market Finds
In March most of the root cellars are getting bare in cold climates, and we're all aching for new arrivals at the farmer's markets. But we're still able to enjoy the late bloomers of winter and the early arrivals of spring.
Asparagus
Artichokes
Avocados
Citrus Fruits
Greens
Sweet Onions
Strawberries
Mushrooms
Potatoes
Sweet Potatoes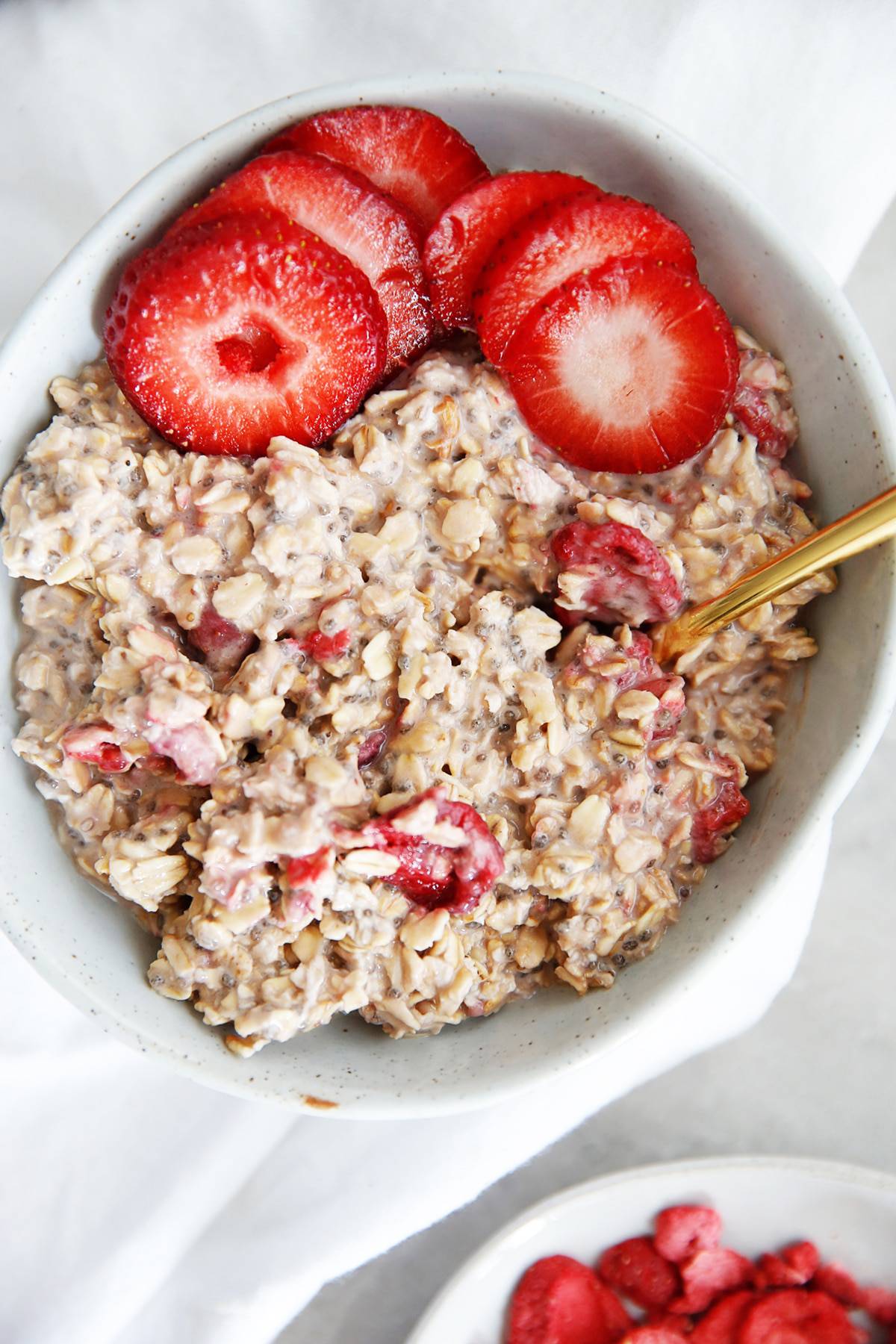 Strawberry and Cream Overnight Oats: These overnight oats are bursting with strawberry flavor and super creamy without actually having any cream. They are rich in fiber with an added dose of healthy fats and antioxidants thanks to the chia seed to help fuel you for the morning. This dairy-free overnight oats recipe is quick to make and you can make a few batches so you can grab and go on your way out the door in the morning.
Homemade Healthier Pop Tarts (Gluten-Free + How-To Video): A fun baking project that doubles as breakfast! This homemade pop tart recipe is gluten-free and grain-free, and pairs wonderfully with my homemade chia seed jam. Frost and enjoy!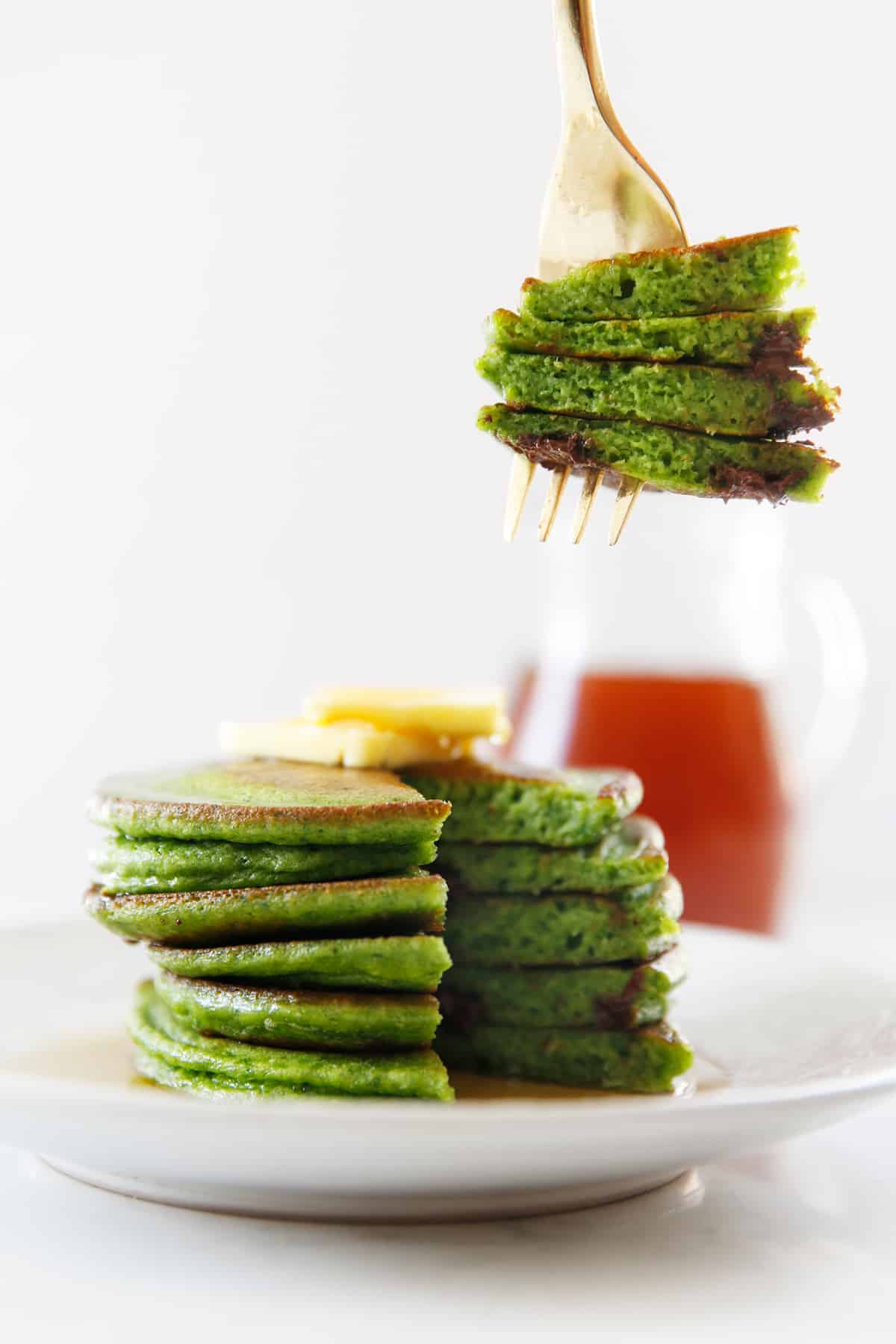 Kid-Friendly Spinach Pancakes: Looking for a healthy and fun breakfast idea? These Spinach Pancakes are kid-approved and so delicious! They're made healthier using gluten-free flours, but nobody will know it! They're fluffy and cook up perfectly!
Spicy Shrimp and Citrus Salad: When perfectly cooked shrimp with just the right amount of spice gets paired with all the winter citrus, you get salad magic! This Spicy Citrus Shrimp Salad comes together in roughly 20 minutes, and it's the perfect hearty weeknight salad that everyone will love. Especially during the winter months when fresh citrus is in abundance!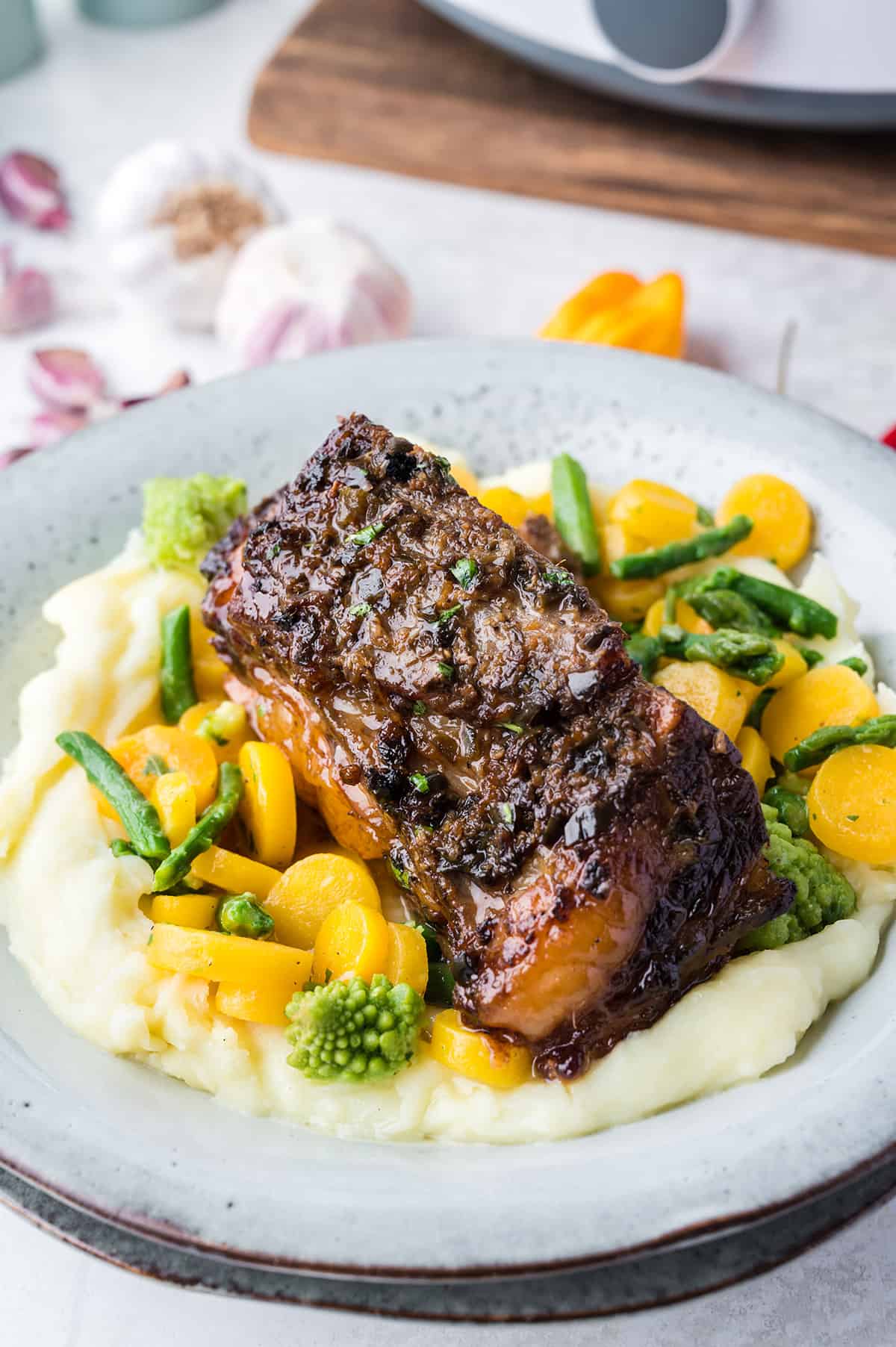 Slow Cooker Short Ribs: These Slow Cooker Short Ribs make the perfect, easy weeknight dinner. Beef short ribs are slow cooked in a sweet, spicy, and salty marinade until fall-apart tender and juicy. Serve as an entree over rice, in tacos, on a sandwich, you name it!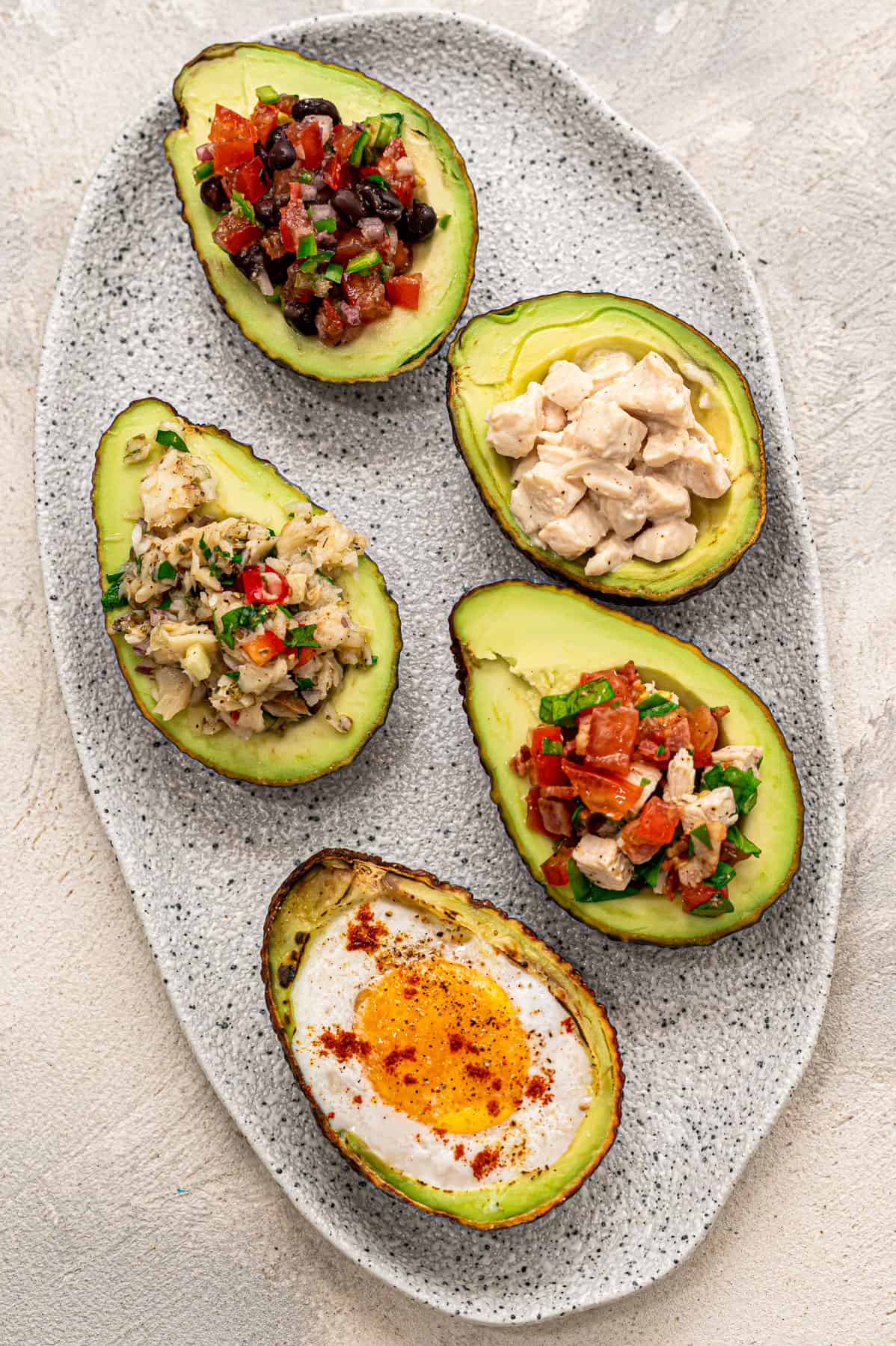 Healthy Avocado Boats: Ever wonder how to make a healthy snack or breakfast that's low carb and packed with healthy fats? These easy Avocado Boats are a great way to get a nutrient-dense meal or snack on the table. They're also gluten-free, keto-friendly, and customizable with 5 different filling options!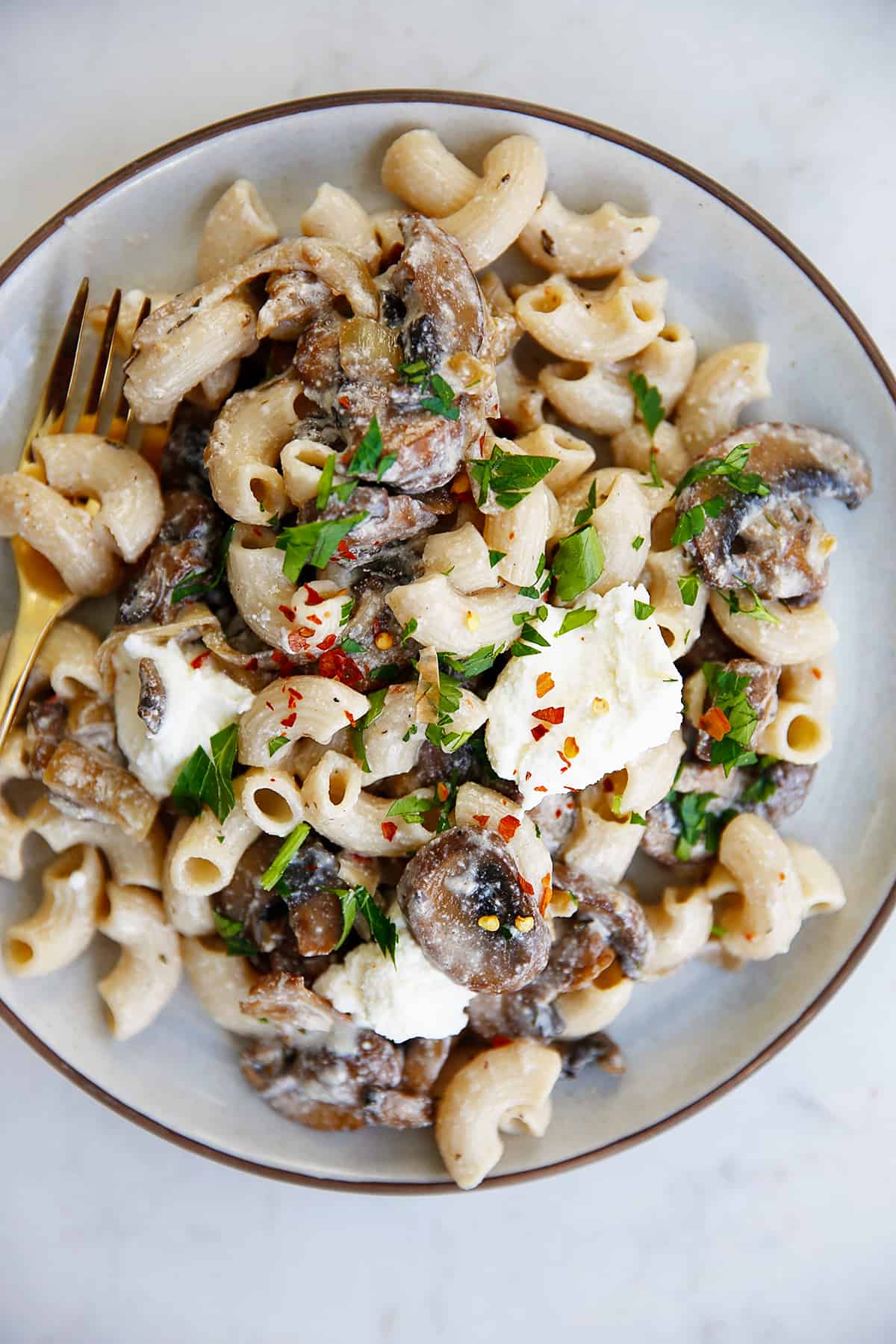 Creamy Mushroom Ricotta Pasta: I cannot stop making this creamy mushroom ricotta pasta! It's made in under 30 minutes, uses minimal ingredients, is a meatless dish, and is a hearty dinner (think super special, but not complicated), that will make everyone fall in love with mushrooms all over again.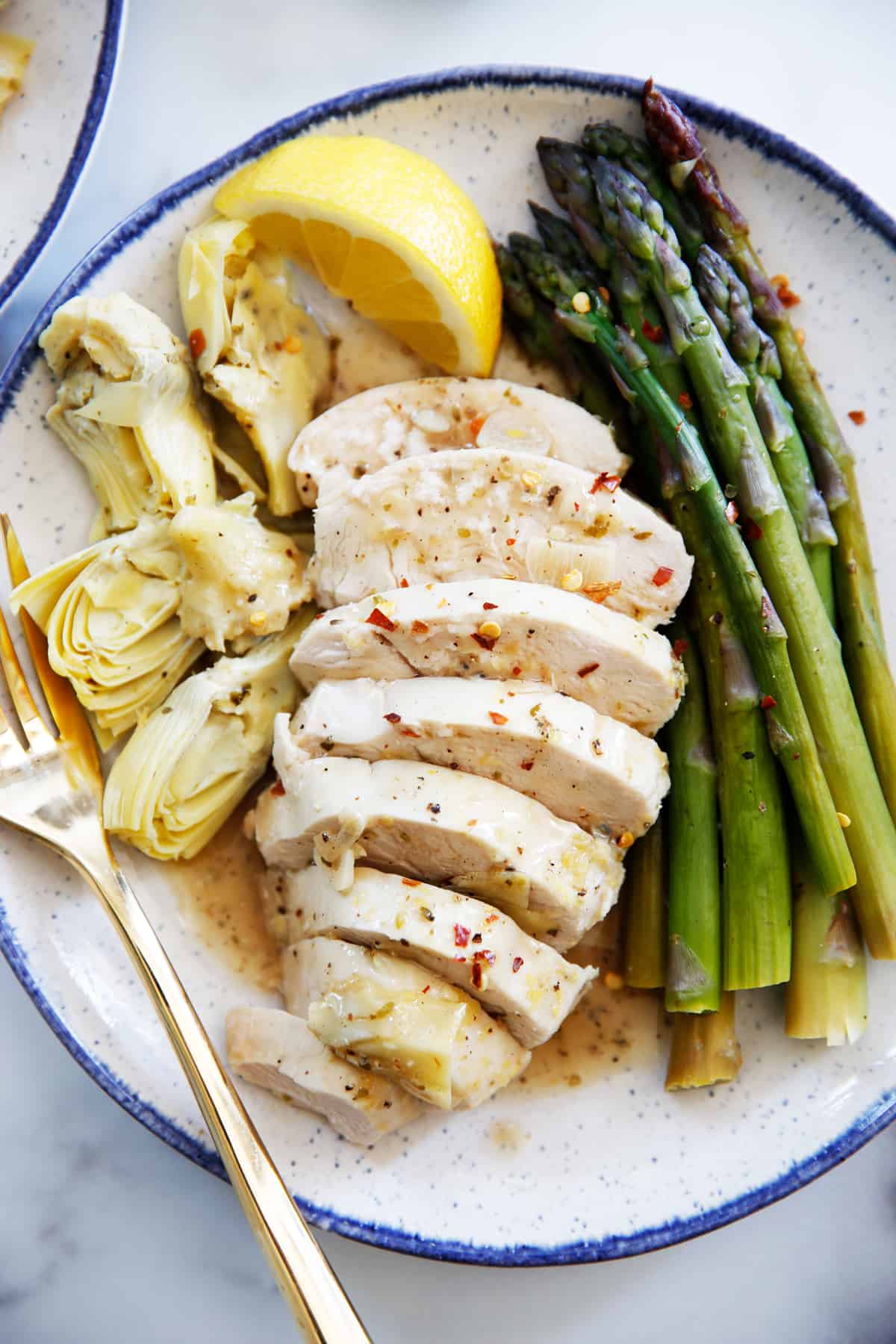 Instant Pot Lemon Chicken with Artichokes and Asparagus: Need a delicious light dinner that doesn't require much cooking and is so DELICIOUS? Then this Instant Pot Lemon Chicken with Artichokes and Asparagus is just what you need to make tonight! This seasonal and bright dinner is perfect for a night you still want something delicious but don't want to cook much.
Homemade Cream of Mushroom Soup (Lightened-Up!): Our lightened up, dairy-free homemade cream of mushroom soup really is so easy to make and everyone has been loving it. It really takes a few simple ingredients that come together to make a hearty and flavorful, yet healthier cream of mushroom soup!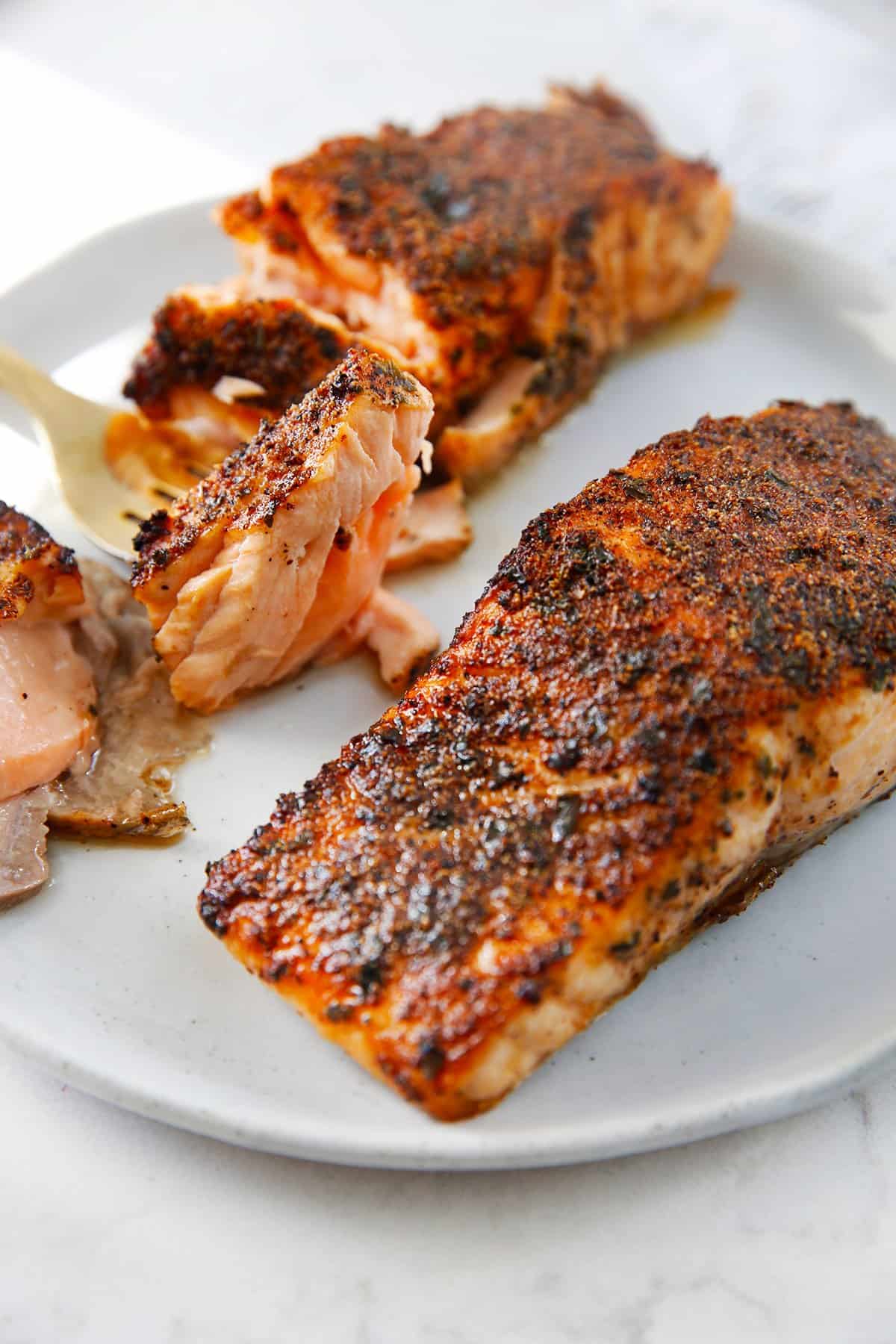 Air Fryer Salmon: The absolute best way to cook perfect salmon every time! It's made with a quick, flavorful spice rub and it's tender and flaky in the middle, and perfectly golden on the outside. It comes together in 10 minutes can be served with absolutely any side for the perfect meal! Serve with Air Fryer Broccoli!
Instant Pot Corned Beef and Cabbage: This dish comes out so just as tender and flavorful as the stove top version, but in half the time! This corned beef dinner with cabbage, potatoes, and carrots is the perfect dish for a classic for St. Patrick's Day. And also check out our DIY Corned Beef Brine (and don't wait on this…you need to do it well in advance).
Corned Beef Hash: This Easy Corned Beef Hash is the best way to use up leftover corned beef OR the best excuse to make corned beef from scratch! It's a simple dish that is hearty and comforting, made under 20 minutes with only a handful of ingredients. Top with a fried egg and this gluten-free, paleo, and whole30-friendly breakfast is ready!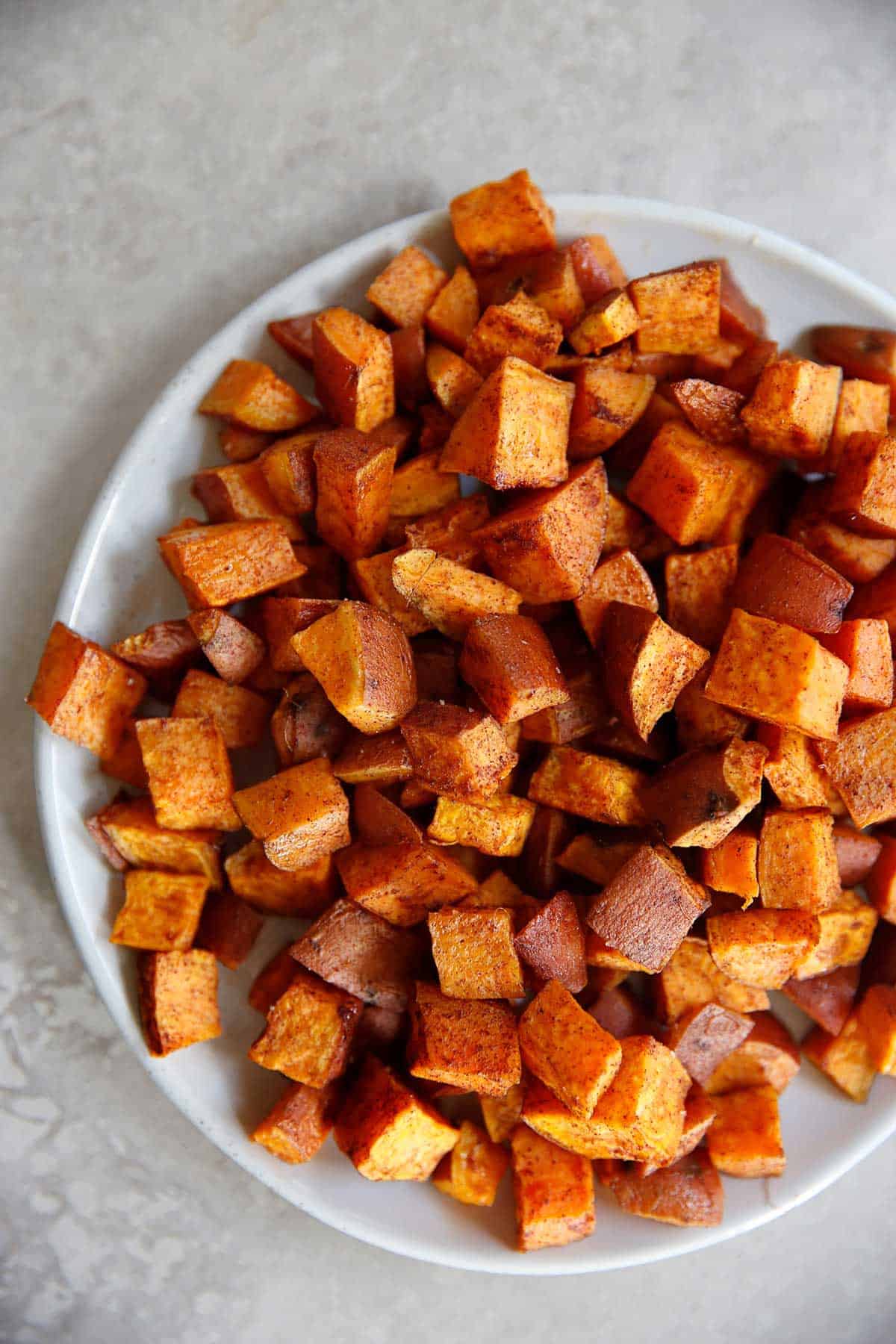 Cinnamon Roasted Sweet Potatoes: These three-ingredient roasted cinnamon sweet potatoes make for the perfect sheet-pan side-dish! If you haven't tried the combination of cinnamon and sweet potatoes yet, this is a must-make! So simple, caramelized goodness, and so full of flavor!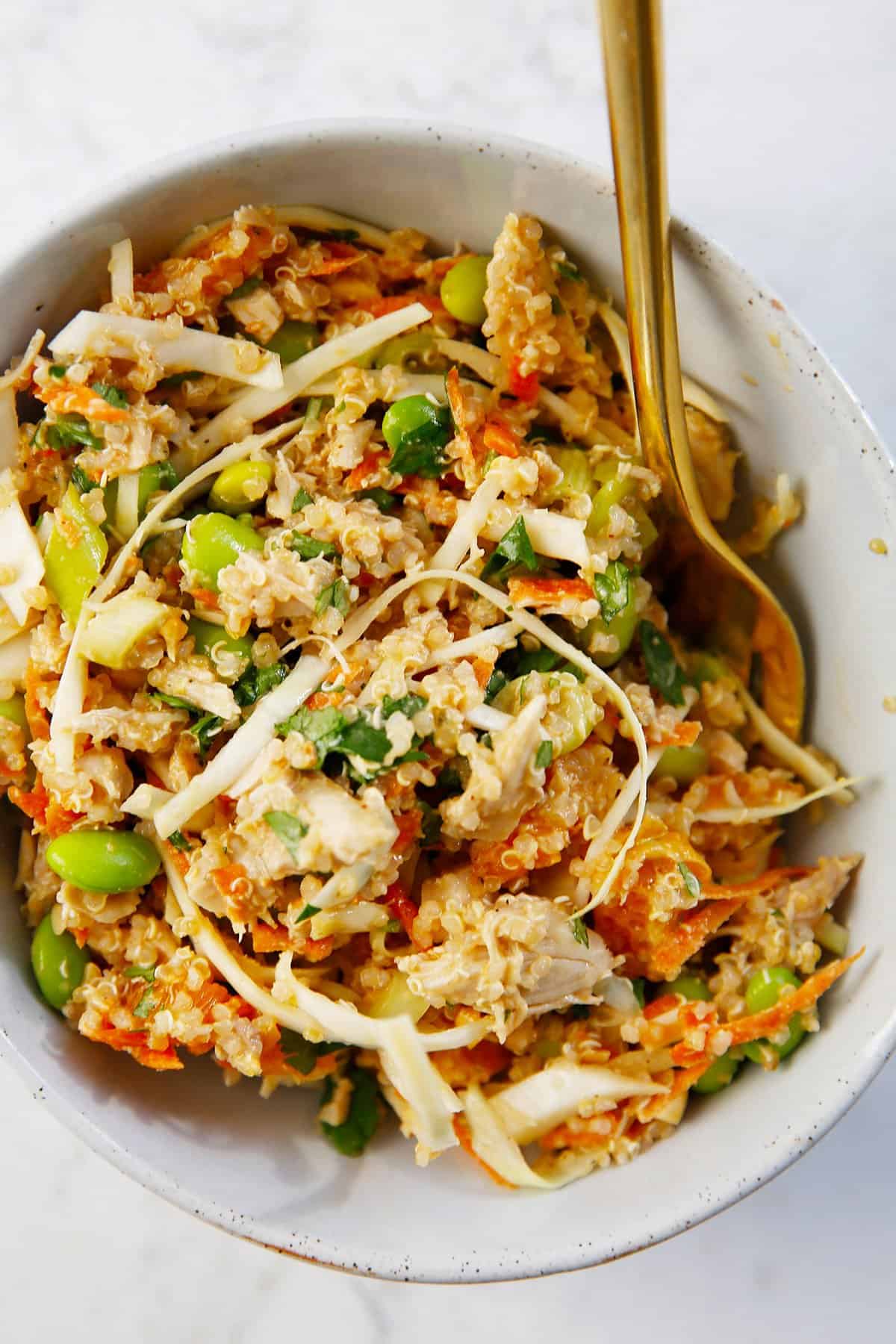 Thai Chicken Quinoa Salad with Thai Peanut Dressing: Meet this Thai-Inspired Chicken Quinoa Salad! Perfect for lunch and meal prep. It uses fresh ingredients that pack flavor and a crunch, nutrient dense ingredients, and tossed with most fabulous Thai Peanut Salad Dressing!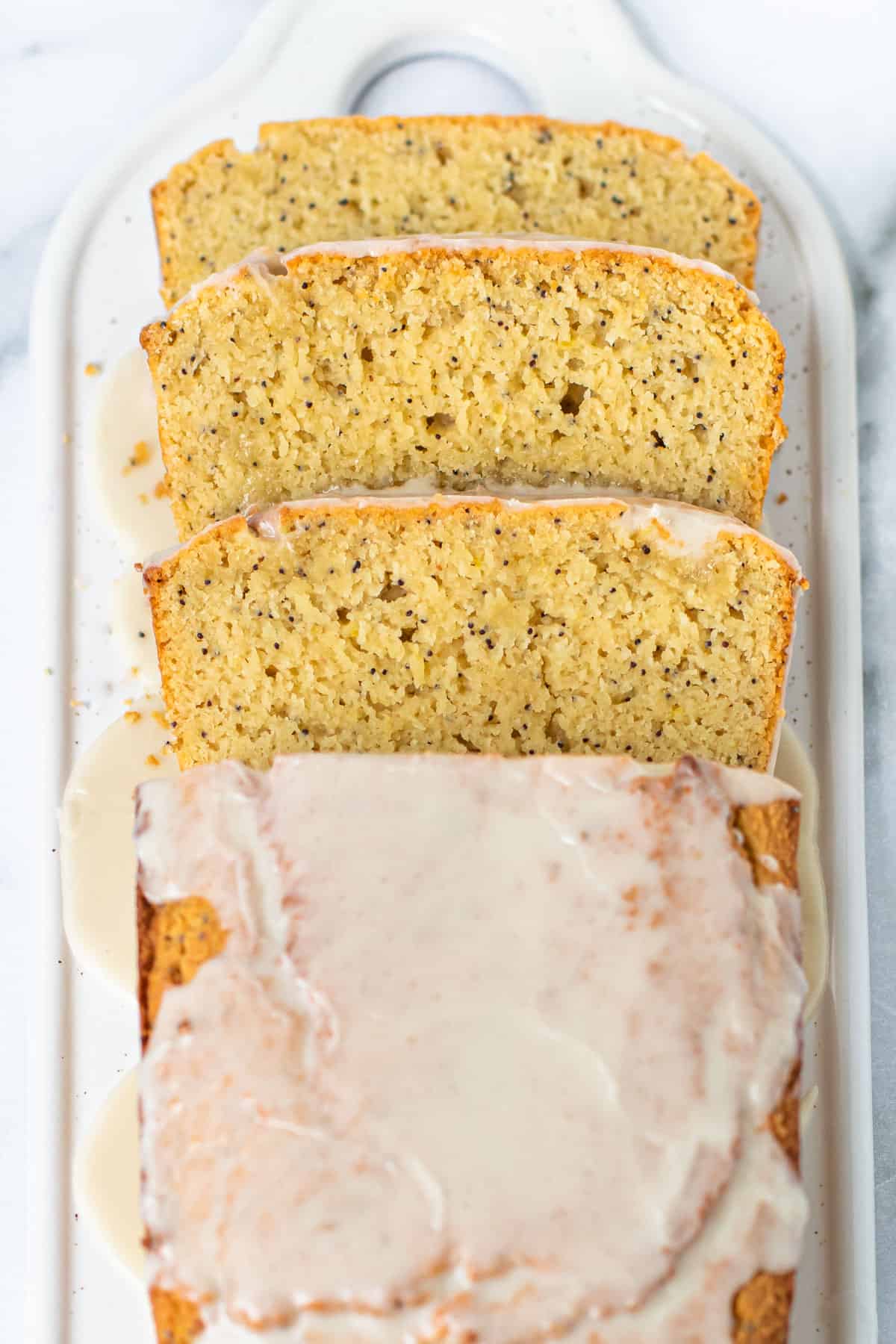 Gluten-Free Lemon Poppy Seed Bread: Lemons and poppy seeds together are such a winning combination. Especially when baked into this gluten-free Lemon Poppy Seed Bread! This dairy-free loaf is tender, moist, and just sweet enough. Top it with a heavenly lemon glaze and it will be the hit of your brunches and lunches all summer long.
Braised Artichokes with Garlicky Pecan Bread Crumbs: This dish is the best way to cook artichokes! After posting our Artichoke 101 guide, we created this delicious recipe using our favorite method that results in perfectly cooked artichokes, topped with healthy lemon and garlic flavored pecan breadcrumbs!!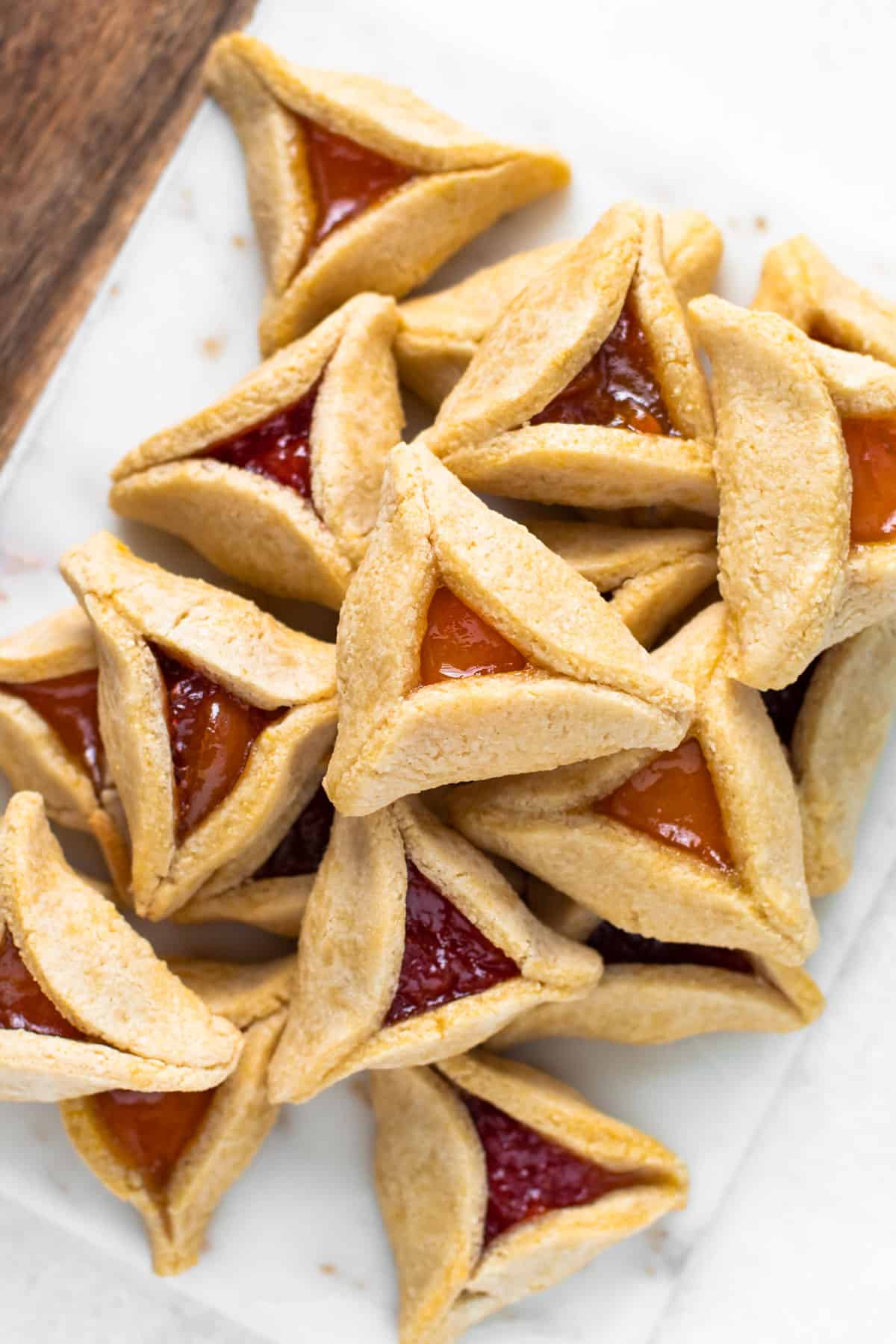 Gluten Free Hamantaschen: These Gluten Free Hamantaschen, traditionally served during Purim, are tender, light, and delicious. This cookie has a shortbread like texture, wrapped around jam and are quite simple to make. Everybody loves these Hamantaschen cookies around this time year, and you can have fun with what you fill them with, traditional or creative!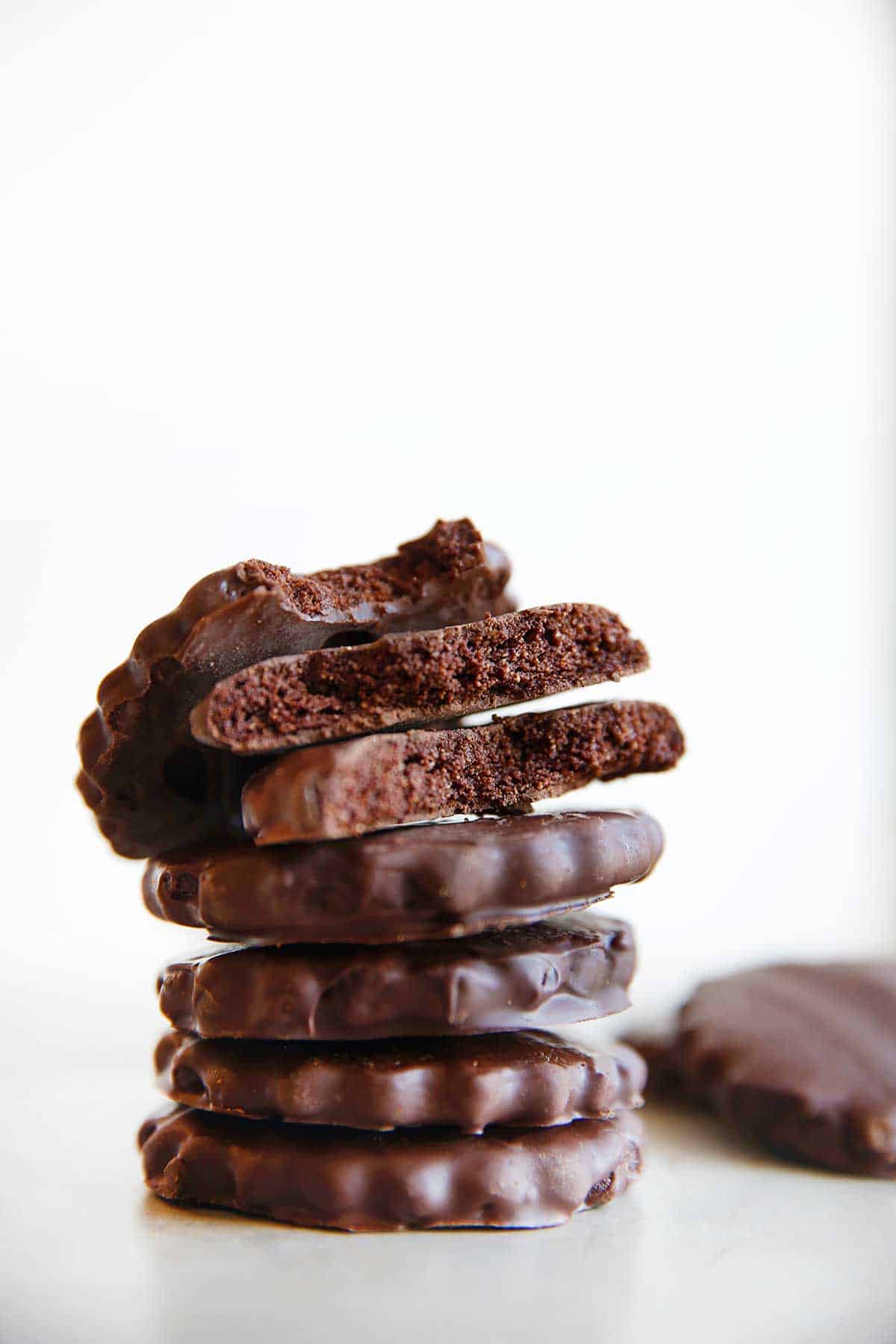 Gluten-Free Thin Mints: Looking for a healthier version of your favorite Girl Scout cookie? These Gluten-Free Thin Mints are just that! Crunchy, minty, chocolate-y, and just the right amount of sweetness! They are the REAL DEAL, while also being gluten-free, grain-free and refined sugar free!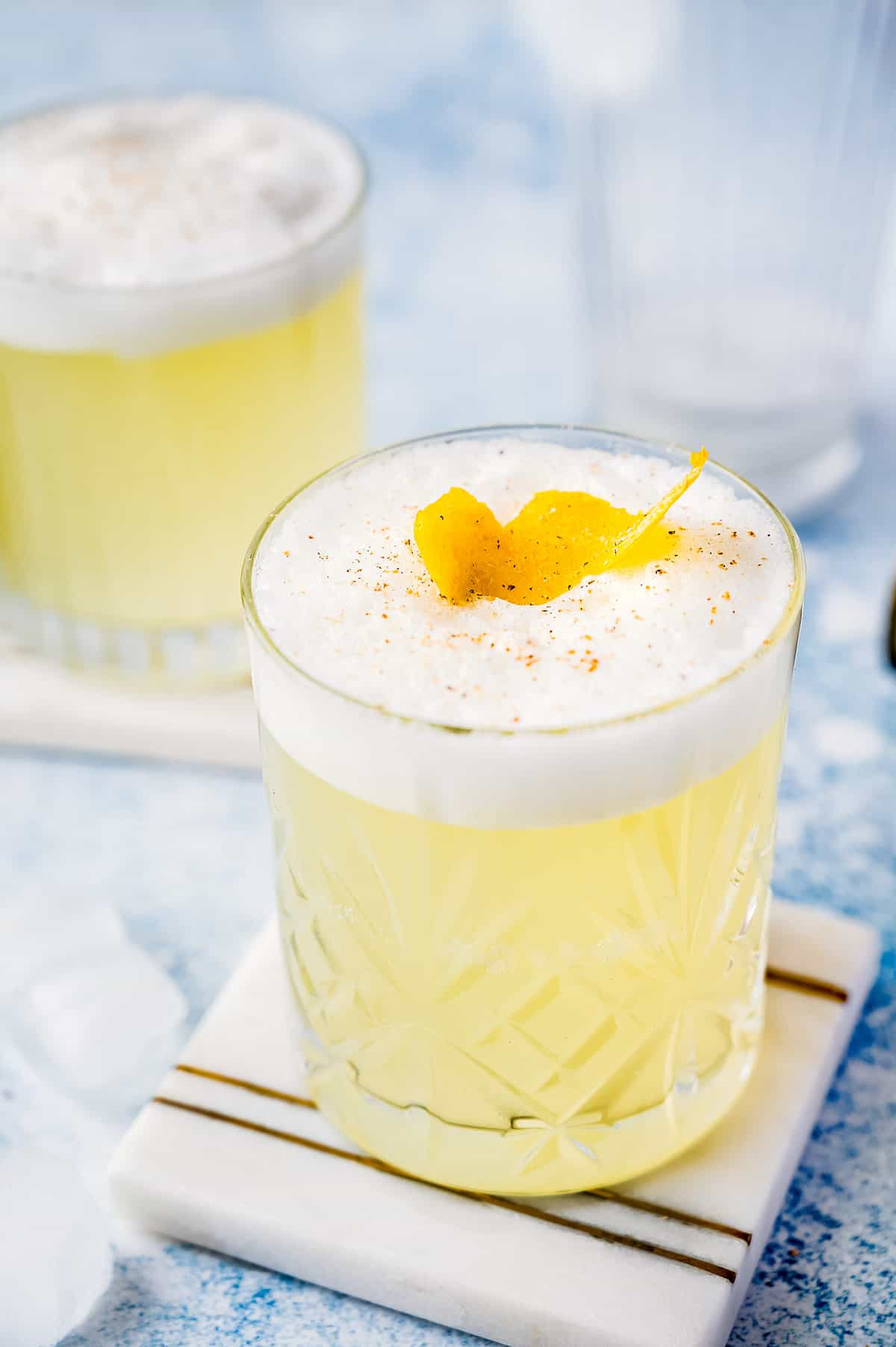 Mike's Gin Fizz Cocktail: This Gin Fizz Cocktail is sweet, tart, frothy, and creamy. It's delightfully light and rich at the same time. It's made with gin, fresh lemon juice, egg white, a touch of soda water, and naturally sweetened with homemade simple syrup or maple syrup!
Pin it for later:
---