Looking for an easy to throw together party or fun at-home family dinner? Hosting a taco bar night is customizable, low maintenance, and a whole lot of fun! Scroll down for all you need to know to host the ultimate taco bar night!
How To Host The Ultimate Taco Bar Night
My go-to dinner party meal: TACO BAR NIGHT. It's easy to throw together, affordable, and everybody loves it. I'm going to break it down for you so that you can throw it together in a pinch for a crowd, or even for a weeknight dinner, and it will be everyone's favorite night with minimal stress on you!
Taco Bar Menu Ideas
When you are thinking about your taco bar menu first start with the amount of people you'll be serving, and then scale up.
For a couple or small family:
1 main taco dish
2-4 sides
taco toppings
tortillas
For a large family or small party:
1-2 appetizers
2-3 main taco dishes
2-4 sides
taco toppings
tortillas
drink options
For a big crowd:
2-4 appetizers
3-4 main taco dishes
4 sides
taco toppings
tortillas
drink options
How to Set up the Taco Bar
Make it a buffet! Set out your bowls and plates, fill them with your sides, and let everyone serve themselves!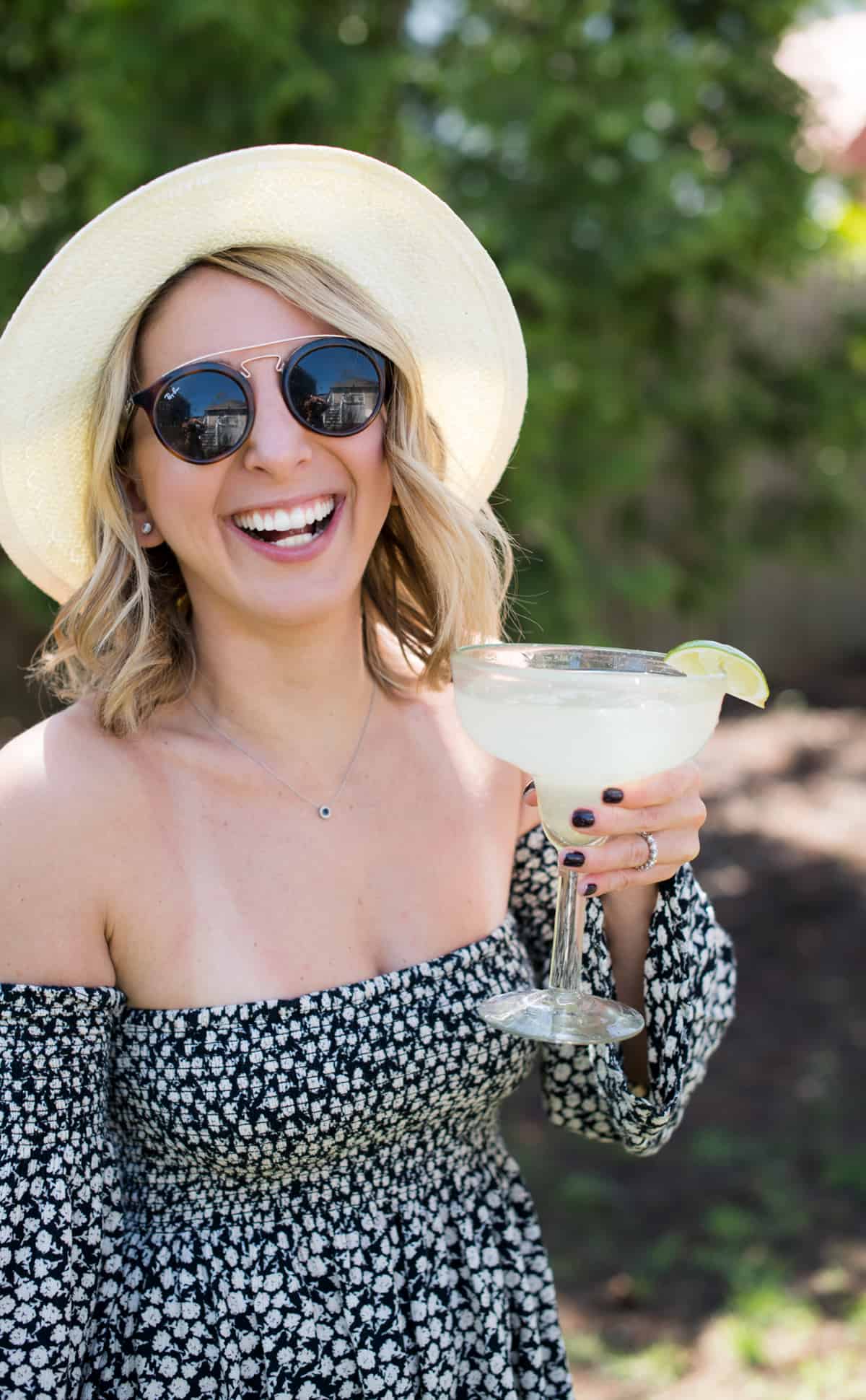 Tortillas:
Soft Tortillas: Warm them up right in your skillet and keep warm in a towel.
Hard Tortillas: Toast them gently in the oven until warm, but watch to avoid burning. It only takes a minute or so.
Grain-Free Tortillas: Right on the flame of your gas grill. Once it starts to char, flip, and repeat with remaining tortillas.
Double Decker Tortillas: Want to get crazy? Heat your soft tortilla with about 2-3 tablespoons of shredded cheddar. Once melted, place your hard taco inside and fold up the sides. If you grew up loving Taco Bell like me, you'll appreciate this.
Cocktail:
Appetizers:
Don't forget your TORTILLA CHIPS: We love Mi Nina Corn Tortilla Chips or Siete Foods Chips for grain-free!
Plantain chips are also great to pair with these dips!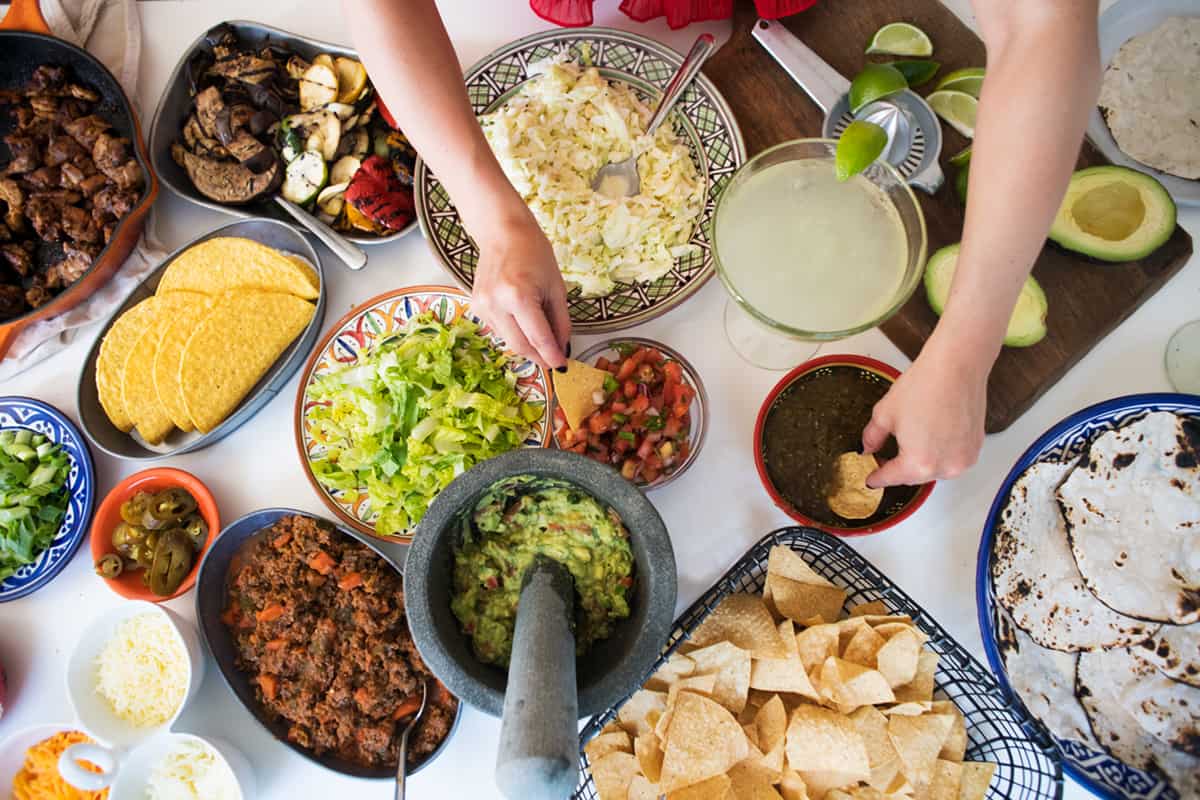 Mains:
Sides:
Make sure you have plenty of bowls or little dishes for all of your sides and condiments!
Grilled vegetables
Shredded Cheddar
Diced Tomatoes
Sliced Pickled Jalapeños
Shredded Lettuce
Chopped Scallions
Avocado Slices
Fresh Lime Wedges
Fresh Cilantro
Hot Sauce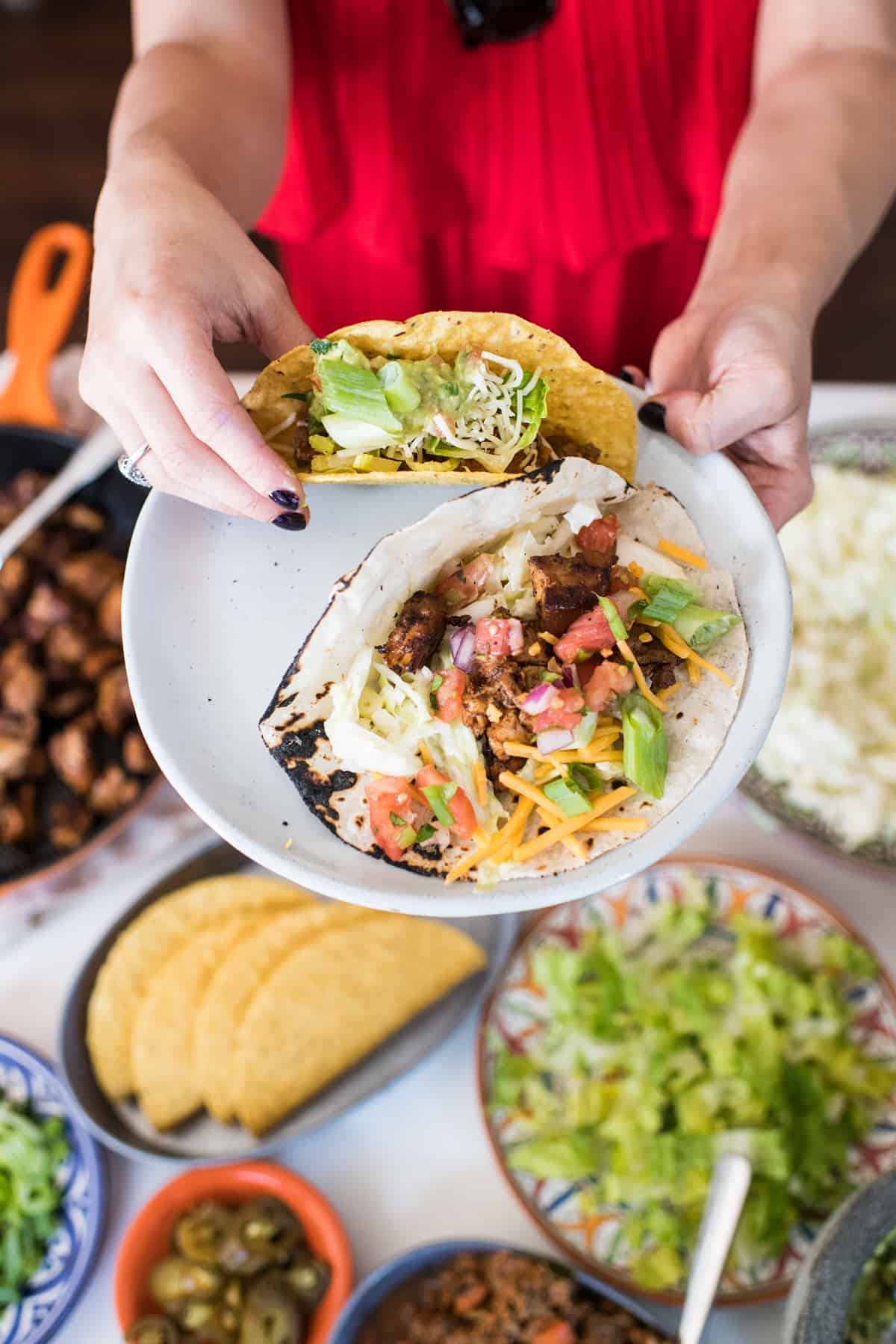 If you like this guide and menu idea article, check out these others: