It's no secret we love our one pan meals around here, and we know you all love them too! We're sharing over 50 of our best Healthy One Pan Meals that will help you put dinner (or breakfast) on the table quickly, with minimal hands-on cooking!
Gluten-Free One-Pan Meals
There are a lot of thought that goes into creating a recipe for you when we are in the kitchen. Aside from just it being delicious, we also know that a lot of you are busy and don't always have tons of time to spend in the kitchen getting a meal together for your family. So one of the things we often think about when making a recipe is: will this be easy enough to make on a weeknight? While there are times when you want to have a cooking project on your hand, we more often don't have time for that. A One Pan Meal is one of our best tricks to getting a delicious and quick dinner on the table.
A one pan meal is great for many reasons. But the biggest? Not as many dishes to clean up! And hopefully not a lot of hands-on cooking time either.
We're sharing some of our favorite healthy and gluten-free One Pot Meals with you today! Most are geared towards dinner, but a few are for breakfast as well. We are relying on the use of skillets, dutch ovens, pots and sheet pans here. But if you are looking for Instant Pot meals, scroll down to the bottom to check out a few of our round-ups specifically for IPs.
One Pan Recipes
One Pot Turmeric Chicken and Rice
How to Make a Spatchcock Chicken
One Pan Salsa Verde Chicken and Rice
One Pan Indian Spiced Chicken and Cauliflower
One-Pan Chicken in Mushroom Sauce
Lemon Garlic Chicken and Rice One-Pan Skillet
Easy One-Pan Eggplant Chicken Dinner
3-Ingredient Breakfast Skillet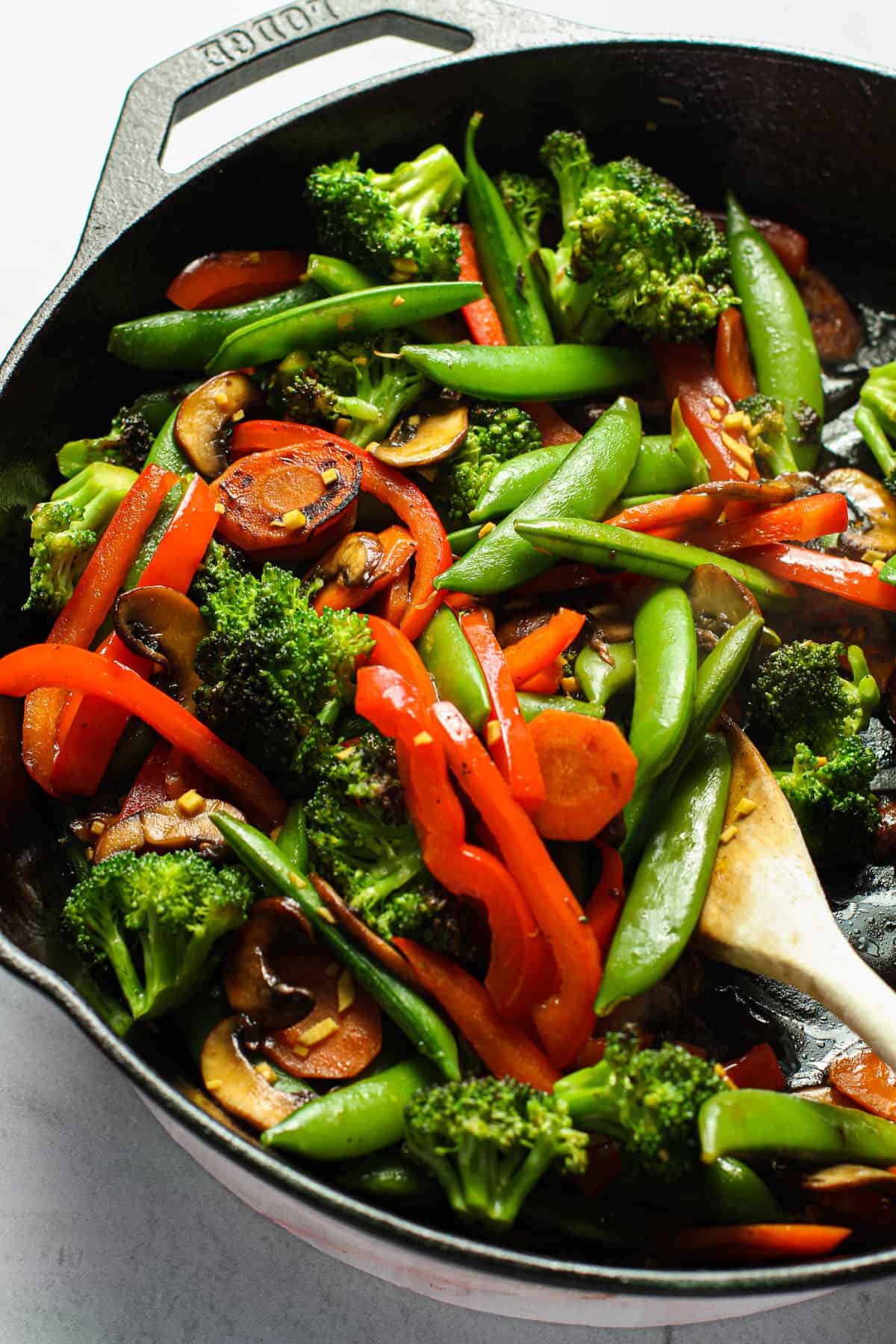 Vegetarian One Pan Meals
Chickpea and Cauliflower Curry
One Pot Pantry Pasta with Chickpeas and Peppers
Tomato, Eggplant, and Chickpea Stew
How to Make Trader Joe's Cauliflower Gnocchi
Kimchi Fried Rice (Cauliflower Rice or White Rice)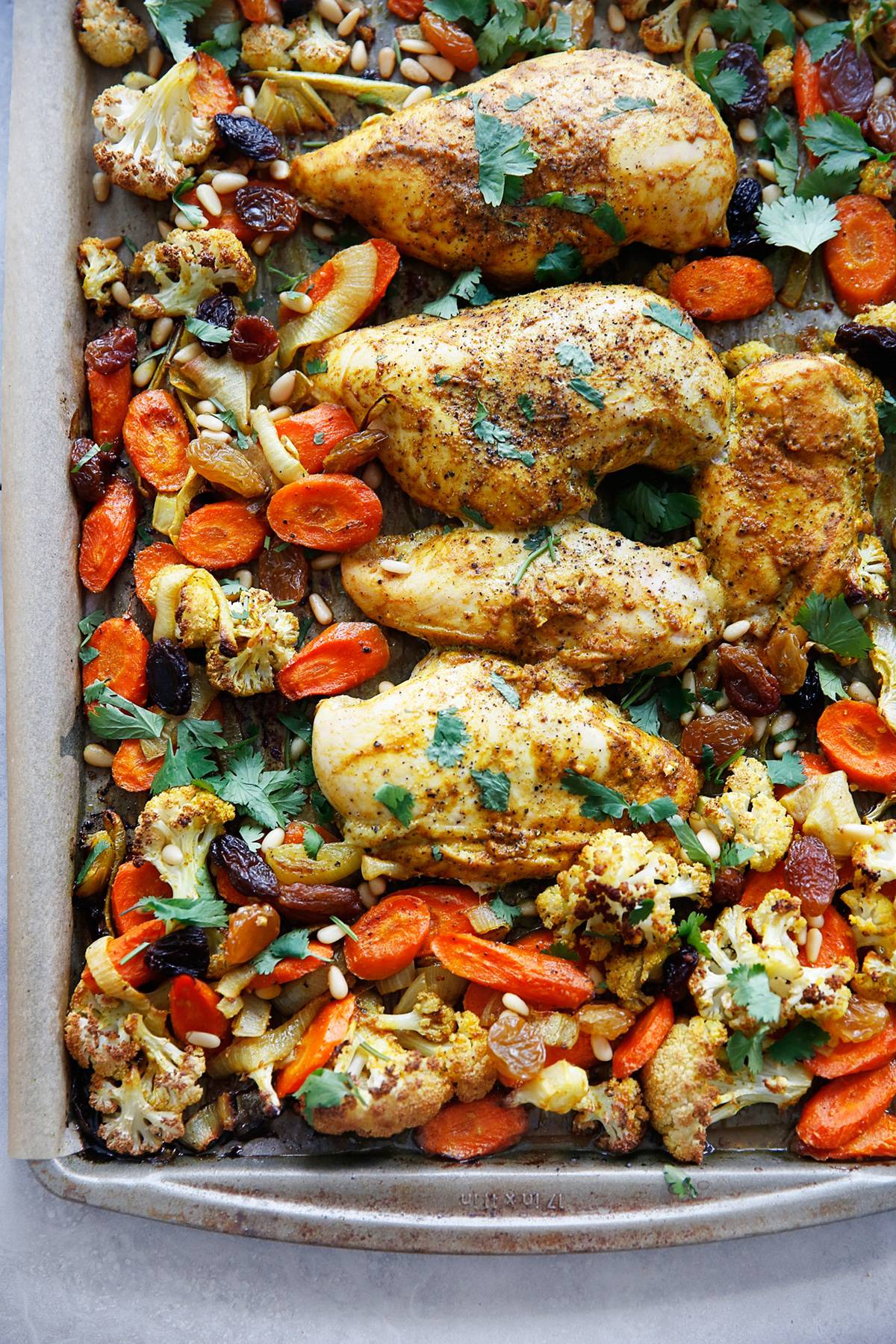 Sheet Pan Meals
Chicken Pizza Sheet Pan Dinner
Sheet Pan Greek Meatballs with Veggies and Chickpeas
Sheet Pan Kielbasa Sausage and Sauerkraut Dinner
Sheet Pan Classic Breakfast (Eggs, Bacon, Potatoes)
Sheet Pan Root Vegetable and Sage Pesto Salmon
Sheet Pan Buffalo Chicken and Veggies
Sheet Pan Marinated Steak Tips with Veggies
Sheet Pan Herb Butter Salmon with Blistered Tomatoes and Green Beans
Sheet Pan Curry Chicken and Vegetables
Sheet Pan Chorizo and Eggs Mexican Breakfast
Sheet Pan Lemon Cod with Green Herb Sauce
Sheet Pan Ranch Chicken and Veggies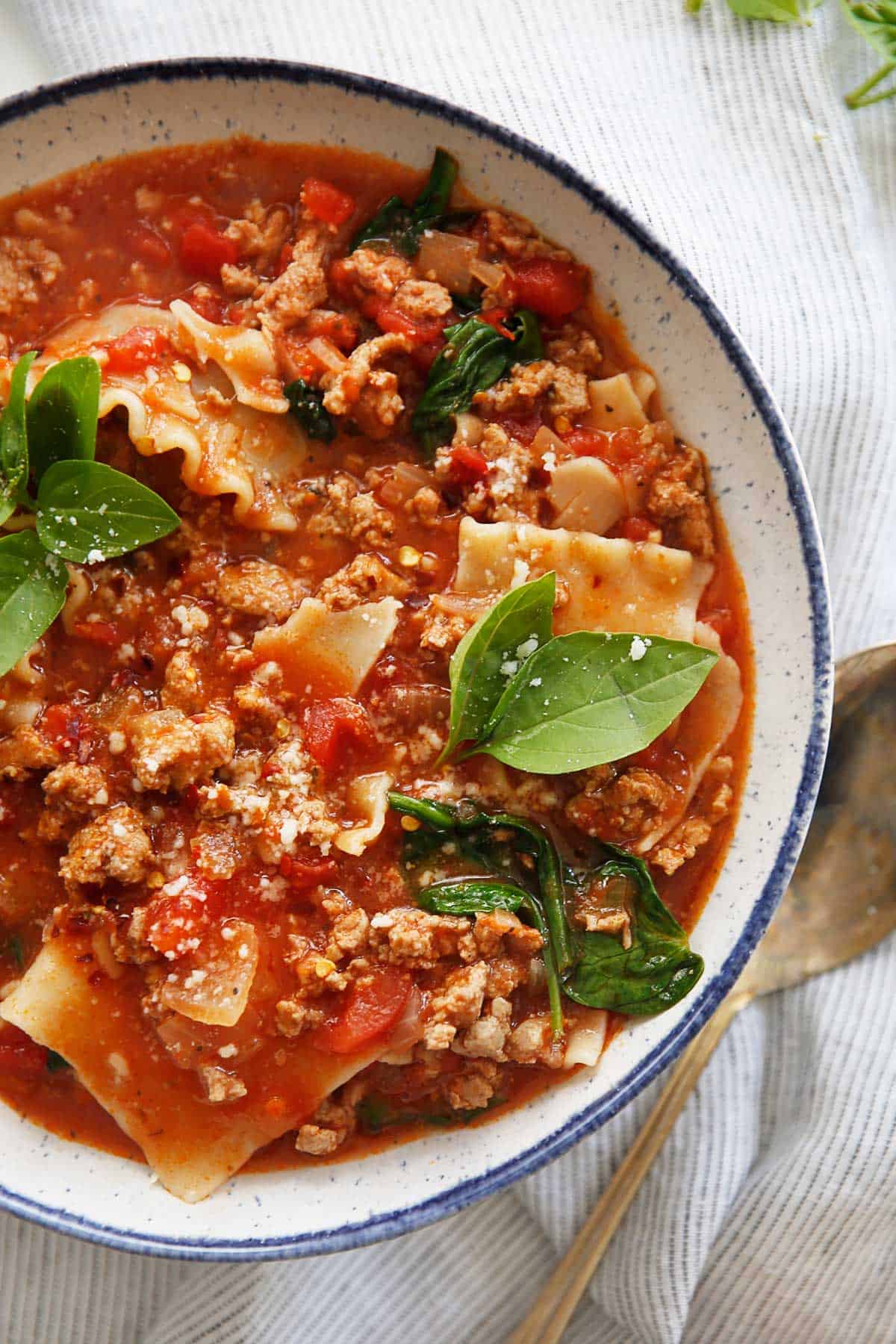 One-Pot Soup Recipes
Immune-Boosting Feel Good Soup
Easy Roasted Poblano & Chicken Soup
Easy Vegetarian Hot and Sour Soup
Gluten-Free Minestrone Soup (In 30 Minutes!)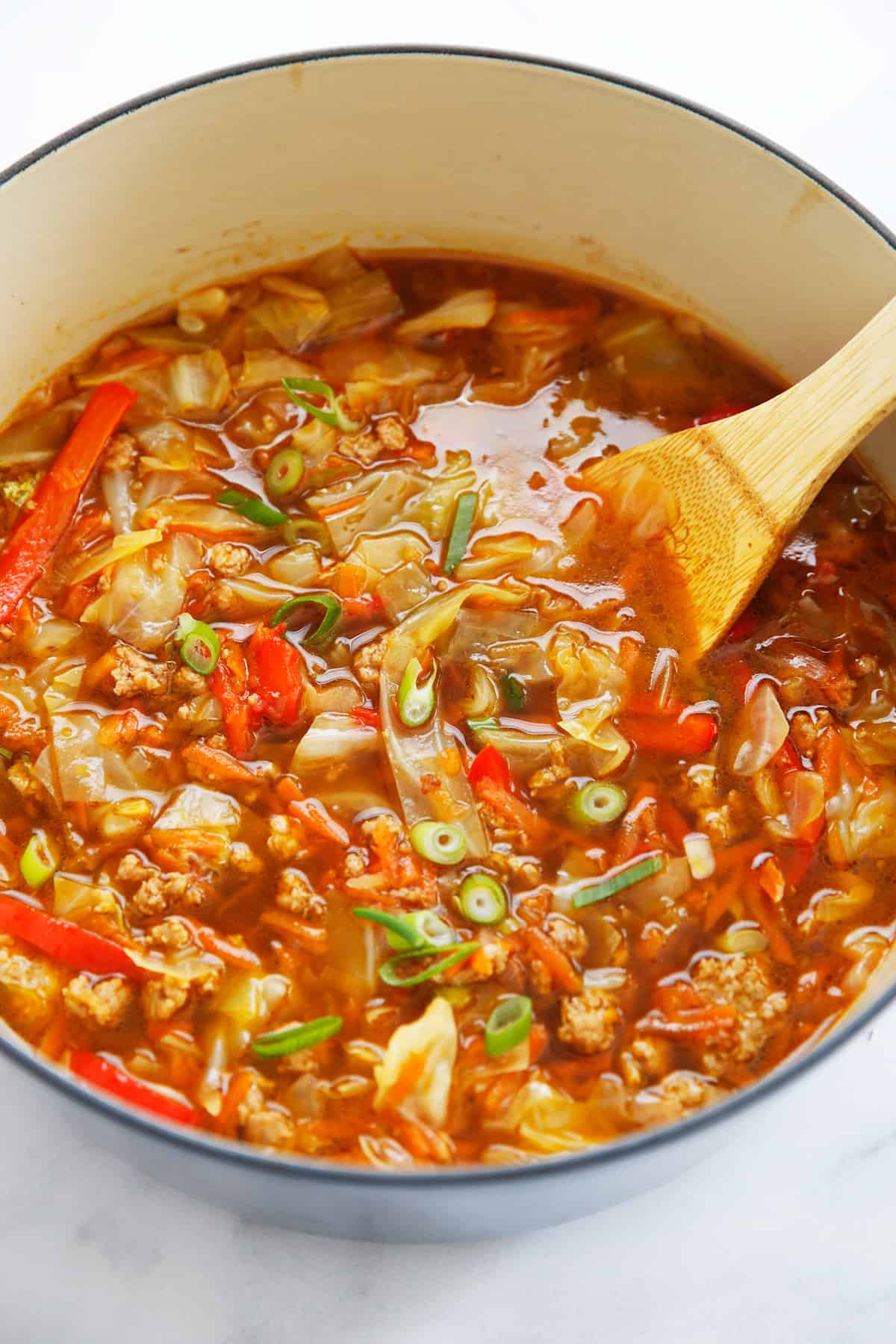 Looking for Instant Pot Meals?
Typically Instant Pot meals by their nature are one-pot meals. And we have so many incredible Instant Pot recipes. Take a look at some of these Instant Pot round-ups we already have: