We're sharing some of our favorite Healthy Chicken Breast recipes that the entire family is going to love. These easy quick chicken breast recipes are perfect for weeknight dinners. Plus, we're sharing our tips for getting the juiciest chicken breasts that don't taste bland.
There is a lot to love about chicken breasts, especially when it comes to quick weeknight dinners. They are relatively inexpensive compared to red meat, they cook quickly, and they can go with just about any meal you put together. Chicken breasts offer a blank canvas to create an easy weeknight dinner, and we're here for that! We are sharing some of our favorite chicken breast recipes to make getting dinner on the table easy for you and your family.
Mistakes to Avoid When Cooking Chicken Breasts
There is no denying that chicken breasts are one of the most popular meat choice to serve in America–but they're also one of the easiest pieces of meat to cook badly. Chicken breasts are easy to overcook because they are all white meat and many people who say they don't like chicken breast likely just don't like overcooked chicken breasts–and that's because they are dry and bland. But here at LCL, we're all about juicy and flavorful chicken breast recipes.
The secret to getting juicy and flavorful chicken is ultimately about not overcooking it. That is the single most important part of cooking chicken breasts, which are lower in fat than their dark meat counterparts.
Here are some tips to making great chicken breast:
Size matters! When it comes to cooking whole chicken breasts, pounding out your chicken to an even thickness (whatever thickness you choose) serves to ensure the chicken breasts cook evenly. That means you won't have any parts that are overcooked or undercooked.
Season and season ahead of time. If you can, season your chicken breasts ahead of time, even if it's just 15 minutes and even if it's just salt. The salt acts as a dry rub and infuses the chicken with that flavor.
Don't overcook it. Chicken breasts are finished cooking at 165ºF. Once your chicken gets above that temperature, it starts to dry out. So if you are cooking whole chicken breasts, remember that the chicken continues to cook once it's off the grill/stove/oven so you can remove it about 5-10ºF before it's officially done for a perfectly cooked piece of chicken.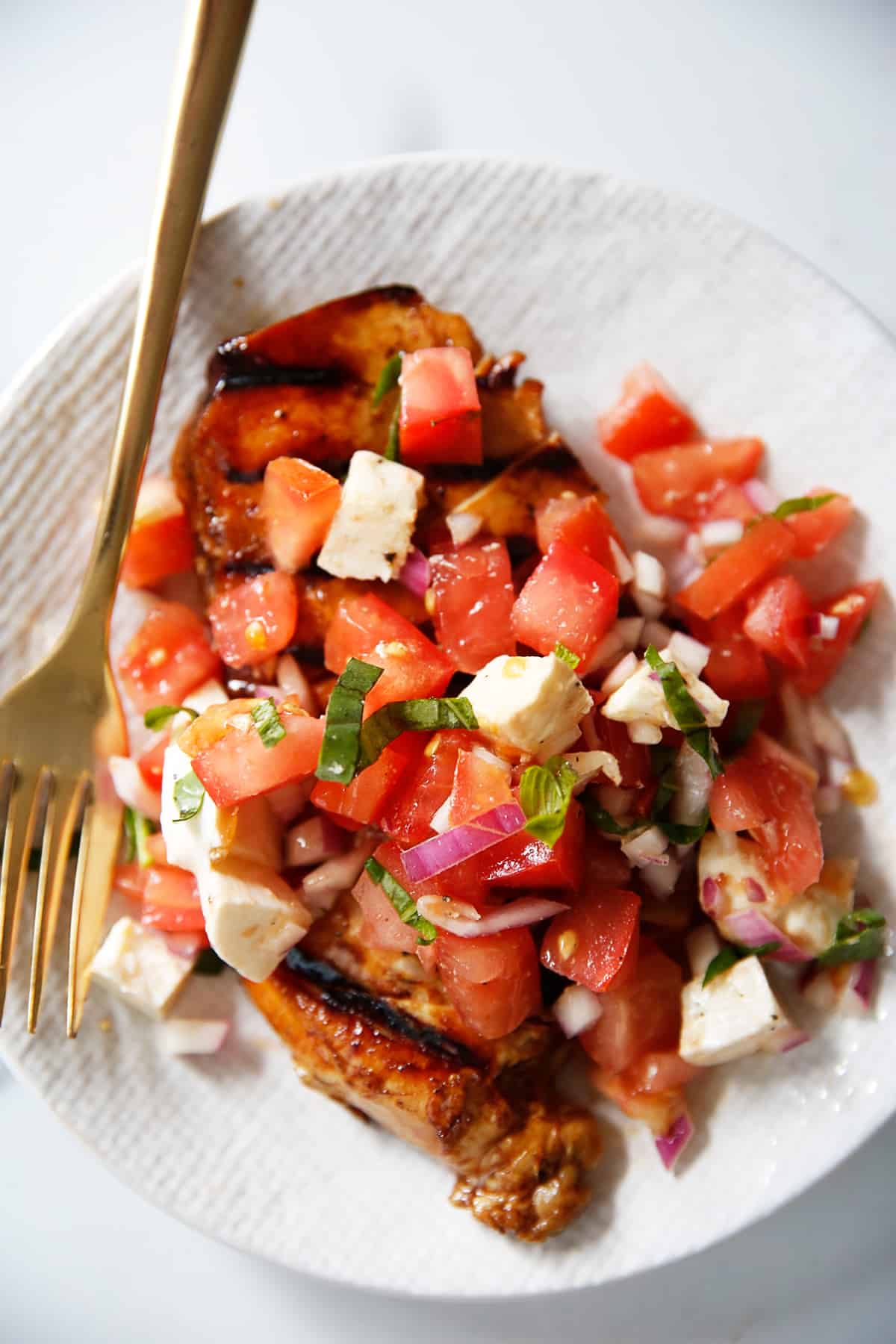 Easy Weeknight Chicken Breast Recipes We Love
Looking for the quickest chicken breast recipes to get dinner on the table fast? These ones are for you:
Salad Recipes that Use Chicken Breasts
Salad and chicken truly do go so well together! Here are a few of our favorite salads that use chicken breasts.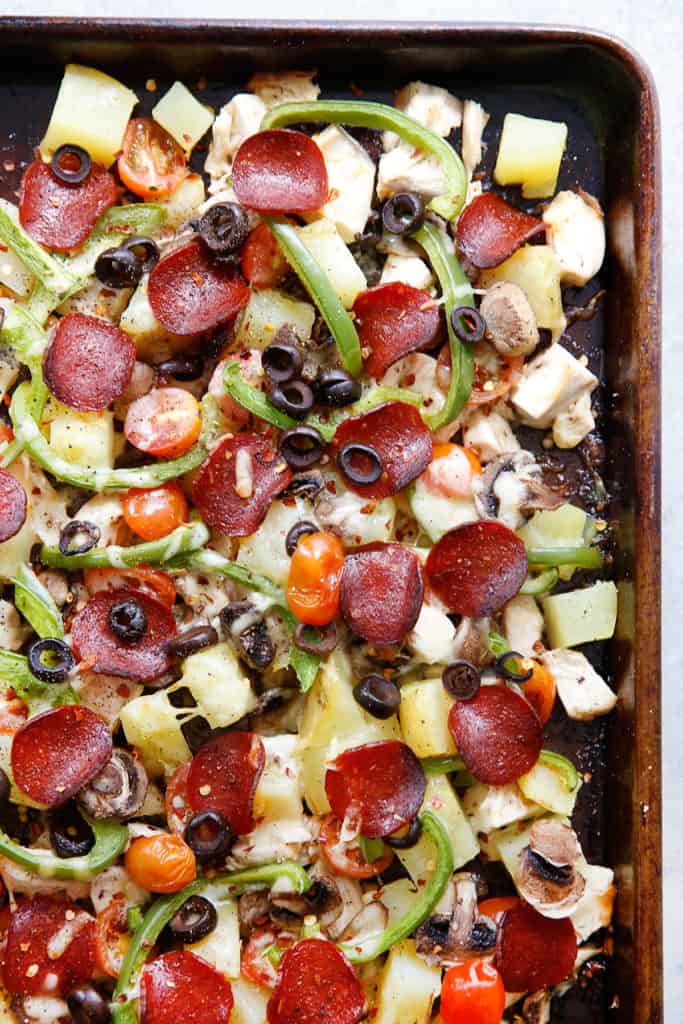 Recipes Using Leftover Chicken Breast
Have a rotisserie chicken or leftover chicken breasts? These recipes will help you use them up!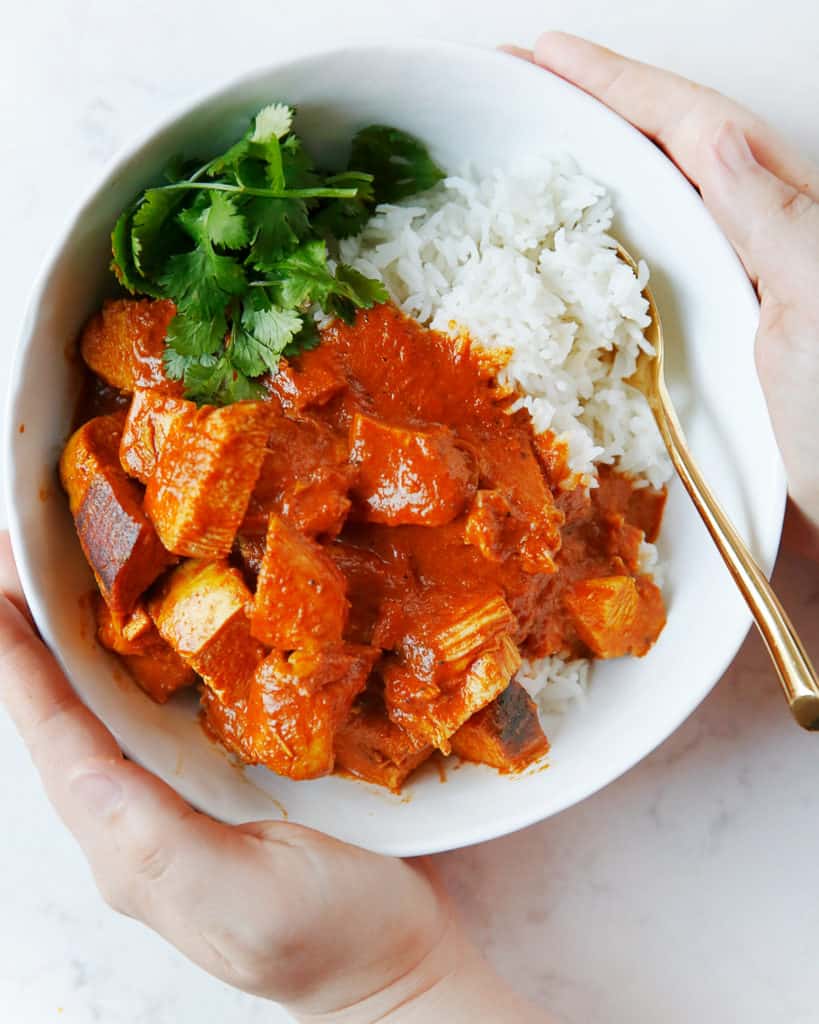 International Chicken Breast Recipes
Here are some internationally-inspired chicken breast recipes!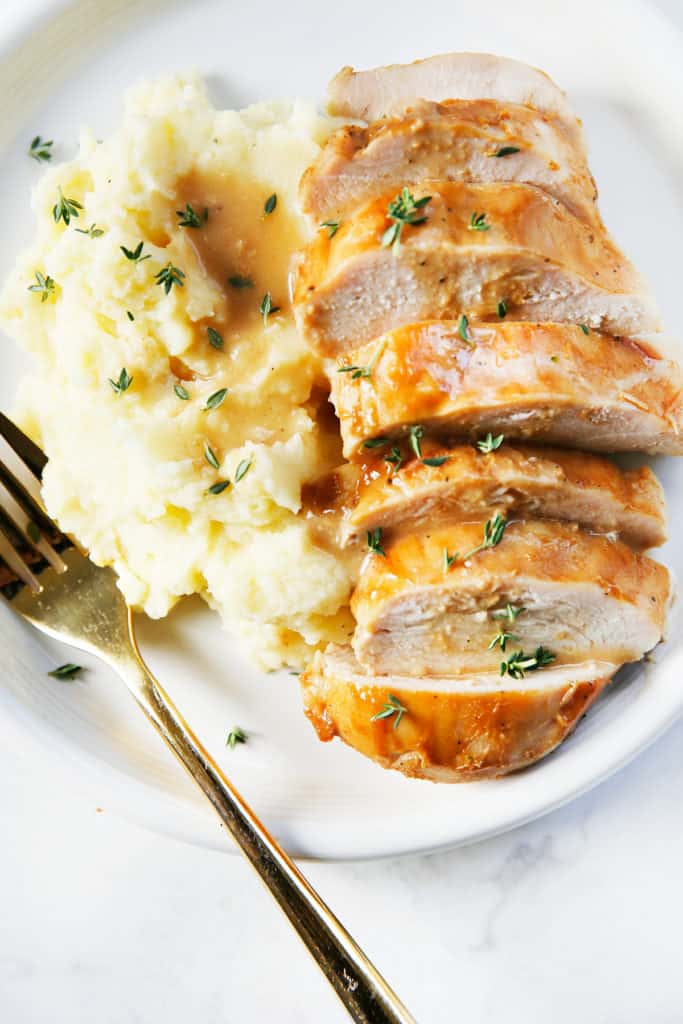 Oven Baked Chicken Breast Recipes
We love how easy it is to "set it and forget it" when cooking chicken breasts in the oven! These are some of most popular recipes!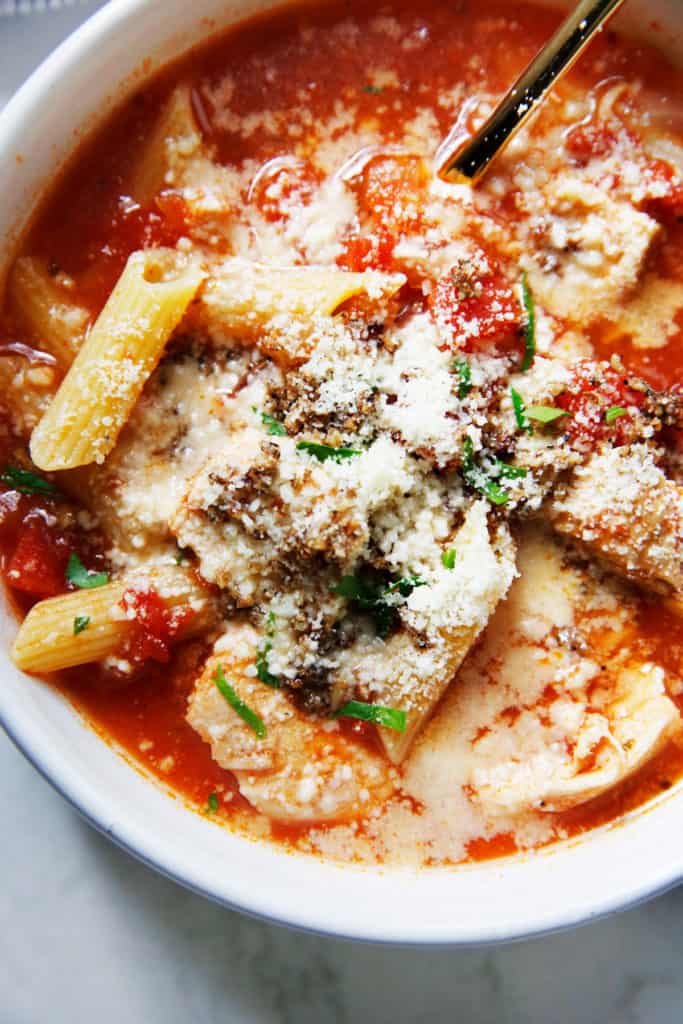 Soups / Stews and Chilis Made with Chicken Breasts
Nothing says comfort (or one-pot cooking) like soups and stews made with chicken breasts!
Pin it for later:
---