We all love snacking, sometimes to curb the hunger between meals or sometimes, just because we need a treat. Whatever the reason, it's always a good idea to have healthy, nutrient-dense snacks on hand! Here is a list of our favorite homemade gluten-free healthy snacks! This list includes many that are also dairy-free, Paleo and Whole30 friendly!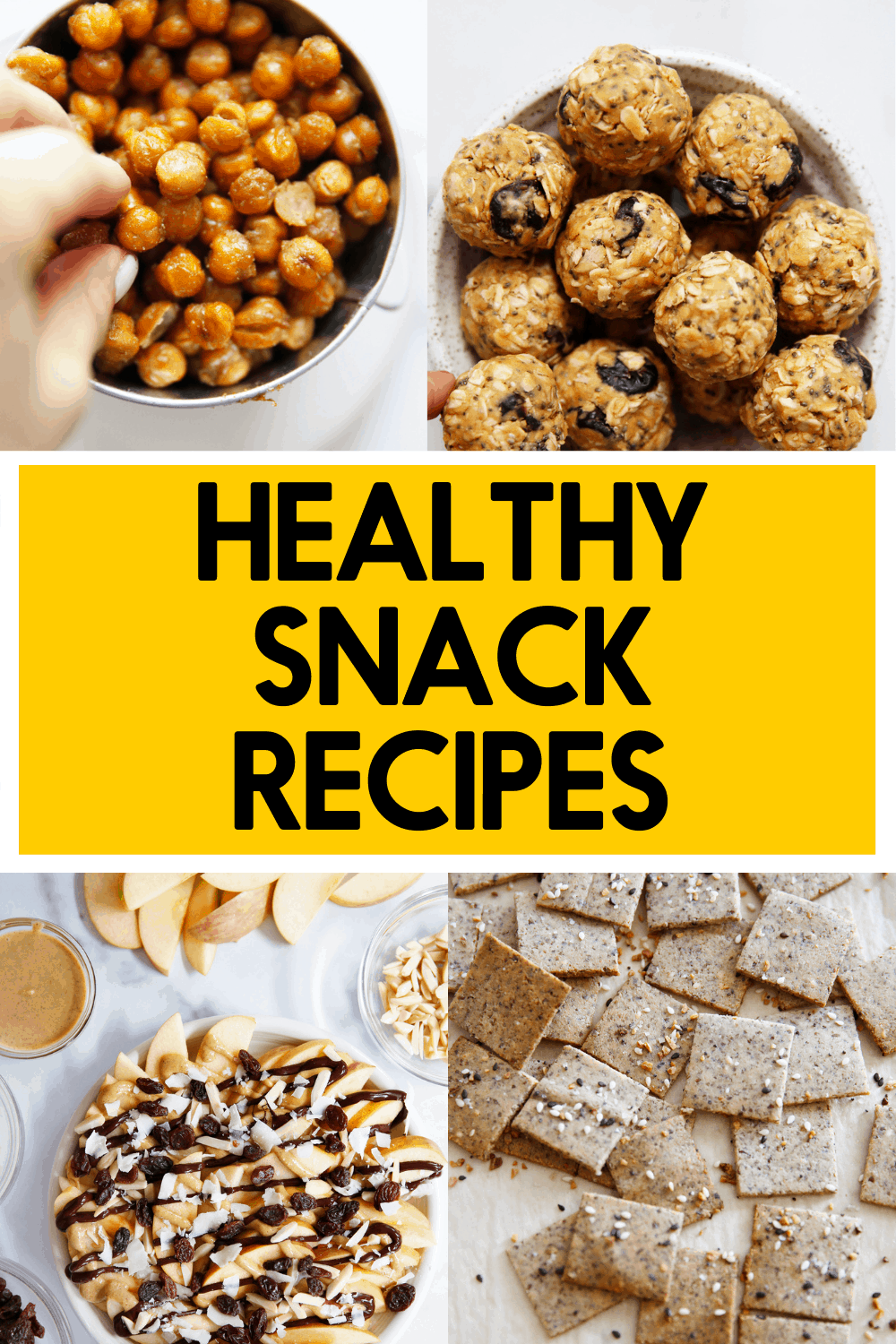 Healthy Snacks to Make At Home
Having nutrient-dense and filling snacks on hand is always the best defense against making unhealthy food choices, or having a blood sugar crash! While we have a list of our favorite Store-Bought Clean Eating Snacks, making your own is often more cost-effective and you get to totally control the ingredients. We're sharing a list of our favorite homemade healthy snacks!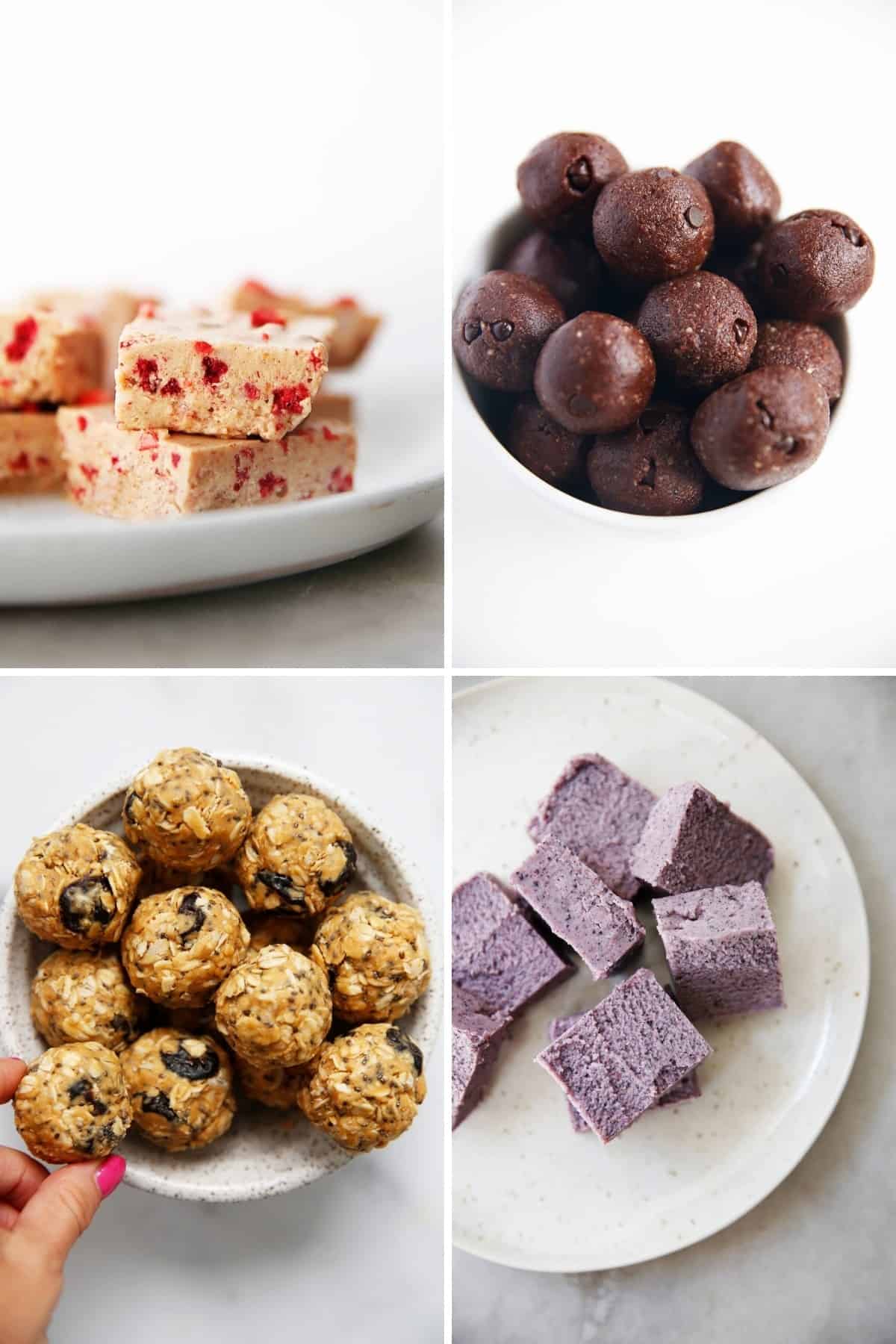 Nutrient-Dense Energy Bites
Loaded with fiber, protein, and natural sugars, energy bites (also sometimes known as fat bombs) make for a great energy-boosting on-the-go snack! Grab one or two and have a filling, pack it in the lunch box with your kids or serve for a healthy after dinner treat.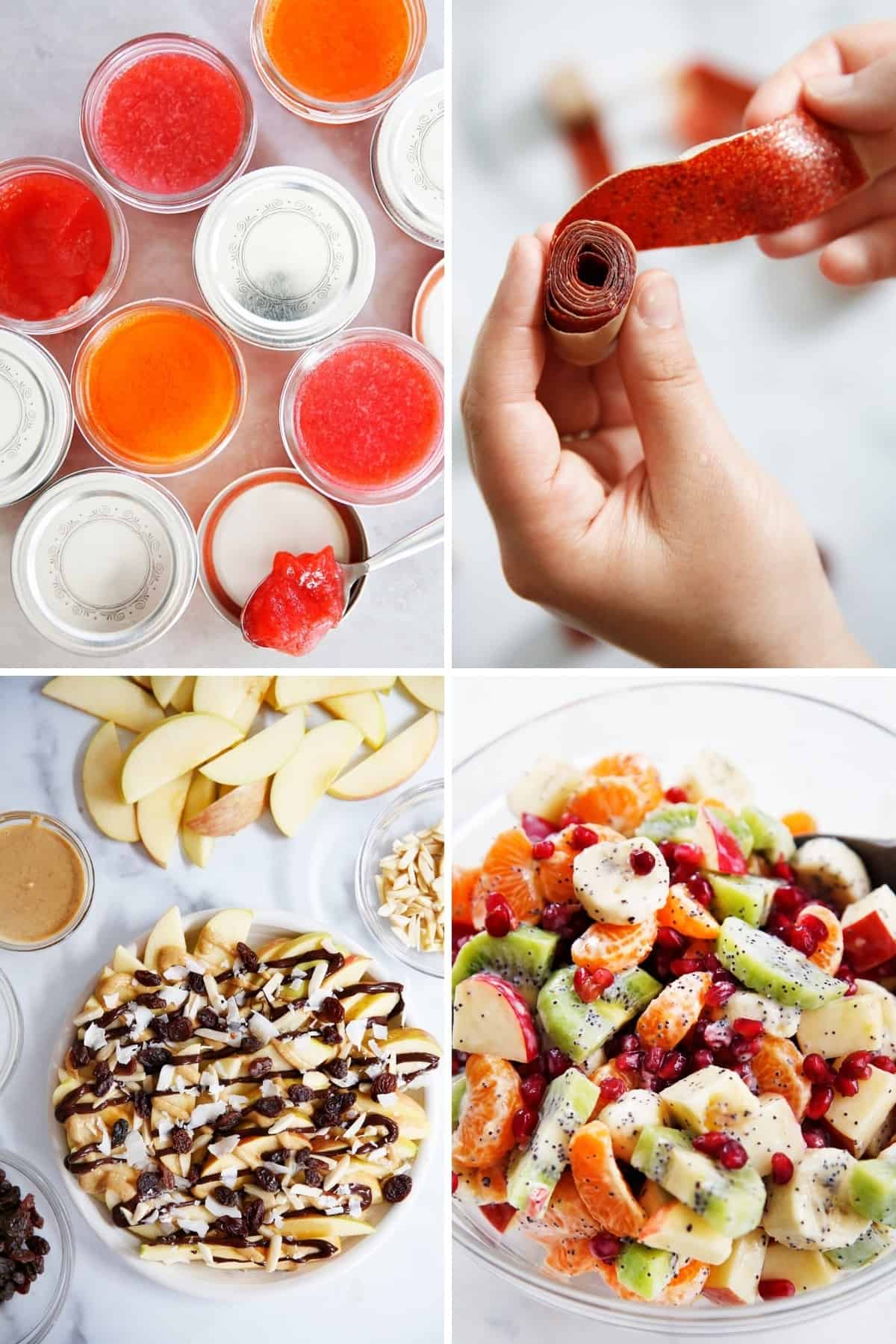 Fruit Forward Snacks
We all love fruit and these fruit-forward snacks use their natural sweetness to make for delicious and healthy snacks!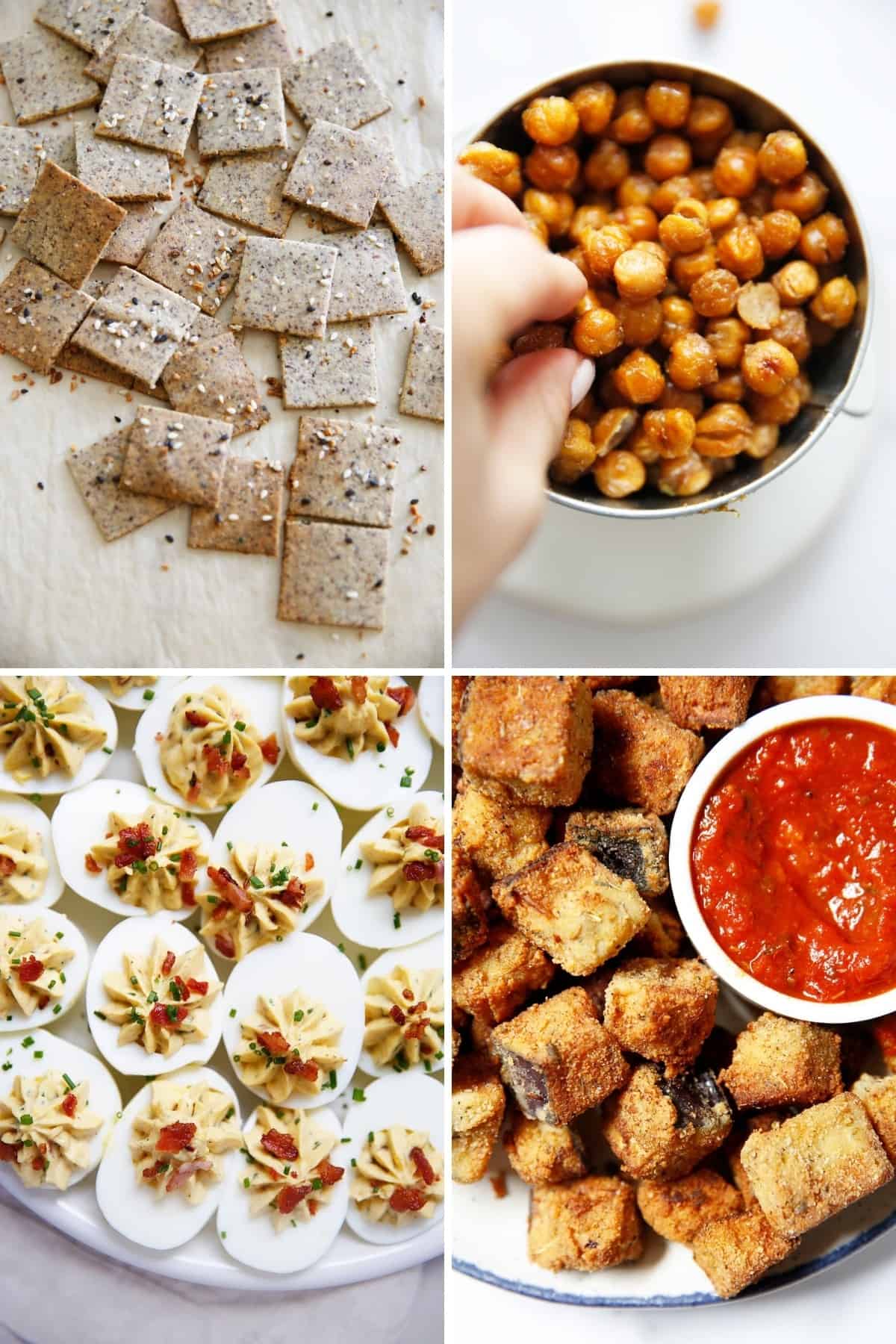 Savory Snacks
Think outside the standard-snack-box with these unique savory snack ideas!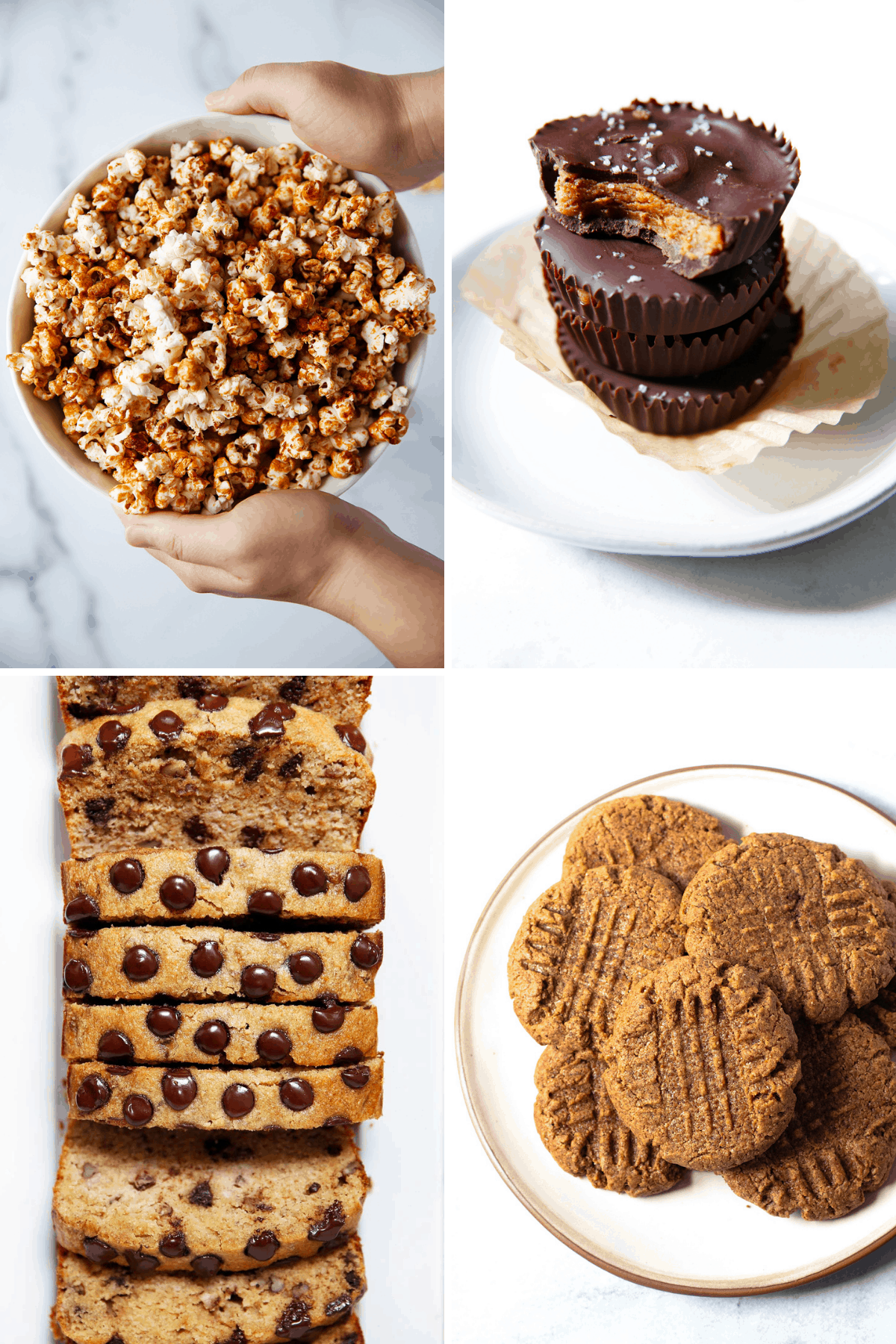 Healthy Sweet Snacks
Looking for a little bit of sweetness while still being made with nutrient-dense real whole ingredients? These are for you!
Healthy Dips
Who doesn't love a wholesome dip?! Here are some fun options for snacking!
Snacks Made from Oats!
We are big fans of oats around here. They're full of fiber and good-for-you. Here are some of our favorite snack ideas.
Freezer-Friendly Snacks
These snacks can easily be kept in the freezer and taken out to either eat right away (such as the Healthy Ice Cream) or let it sit for 15-20 minutes to defrost at room temperature (such as the muffins) to have a nutrient-dense snack that will help you keep your hunger at bay until your next meal.